Start 2017 out with a PERK: Buy yourself a Breville Barista Express!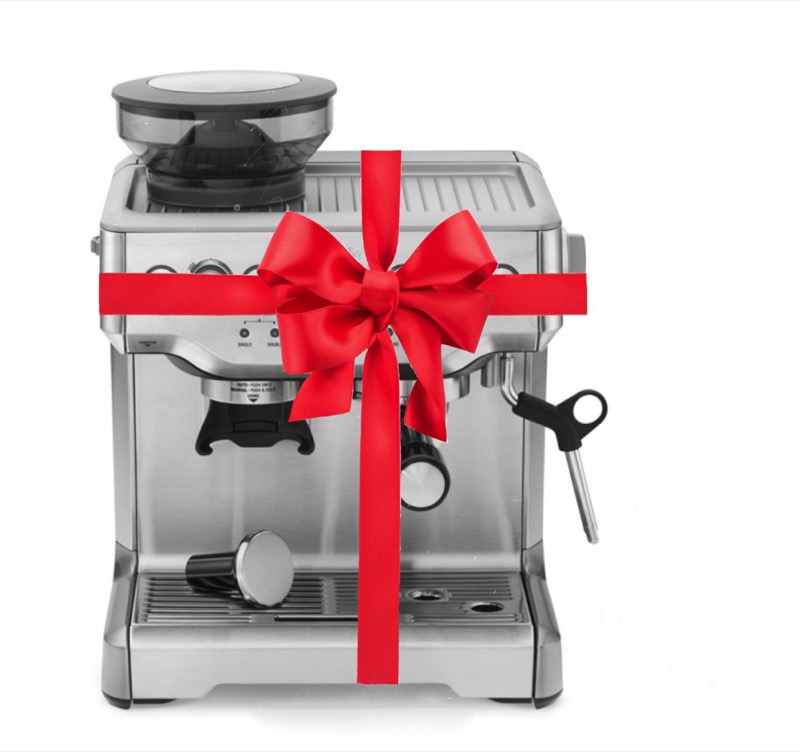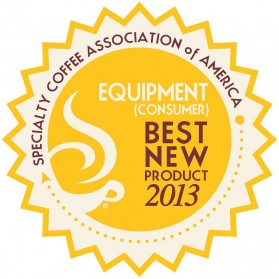 What? Christmas is over! Yes! But, get thee to the store! Gift yourself by taking advantage of the extended Boxing Day and after holiday specials from coast to coast in our vast country, and buy a Breville Barista Express if you are looking for an at-home espresso machine. There are some fabulous sales going on in the stores, and online! Best Buy in Edmonton has them at 550 CA and The Bay at 599CA. For a machine priced at 799 CA on the Breville CA site and selling for 1499 CA regularly, these are fabulous prices! And, the best price I have ever seen for the cranberry red, still available today at the Linen Chest for 699.95CA.
Is it worth it? YES: 100%. In Vanja's opinion, this was the best decision he has made regarding his morning coffee routine.
Breville Barista Express Series: What Vanja has learned
As this is the last post, we have written many facts and findings of our experience with the Breville Barista Express, but these are Vanja's overall learnings:
Making a great cup of espresso is not just about buying expensive or fresh coffee beans: the machine has to be able to extract those flavours from the bean to get them into the cup
Making a great cup of espresso is not just about buying an expensive machine, either: the machine has to be able to perform through every step of the espresso making process with consistency and reliability, such as the ability to:

grind and adjust the size of the grind
achieve the temperature and pressure required
measure the amount of grind in the porta-filter
consistently repeat each of the above processes in a reliable fashion

Making a great cup of espresso with a great bean and an effective machine is not going to happen unless you are motivated to go through the learning curve required to achieve the best results for your palate

the support offered by the Breville Barista Express was exceptional
the features and functions of the machine are intuitive, so the ability to achieve excellent results is reached within a very reasonable effort

Vanja is tickled pink with his decision to get the Breville Barista Express machine; it brings both of us joy every morning in a steaming hot cup!
Breville Barista Express Series: What Valerie has learned
I am not the Barista in our family, but I already knew that:
I had no idea Vanja was so motivated and interested in making a great cup of espresso but should have known this as it has been his morning ritual since we met
It is much easier to make cappuccino with this machine than our last, as I am eagerly offered a cup of it every single day, and it was just too much of an effort with our last machine
Vanja is an incredible naive artist! He was motivated to make a leaf design on my cappuccino! I never want a perfect one from him. There is something much more endearing in this endeavor.
I am tickled pink that Vanja is so happy with the gift he received for his 50th Birthday; it is the gift that keeps on giving, as everyone who stops by also gets a cup of perky pleasure as he shares his love of great espresso.
---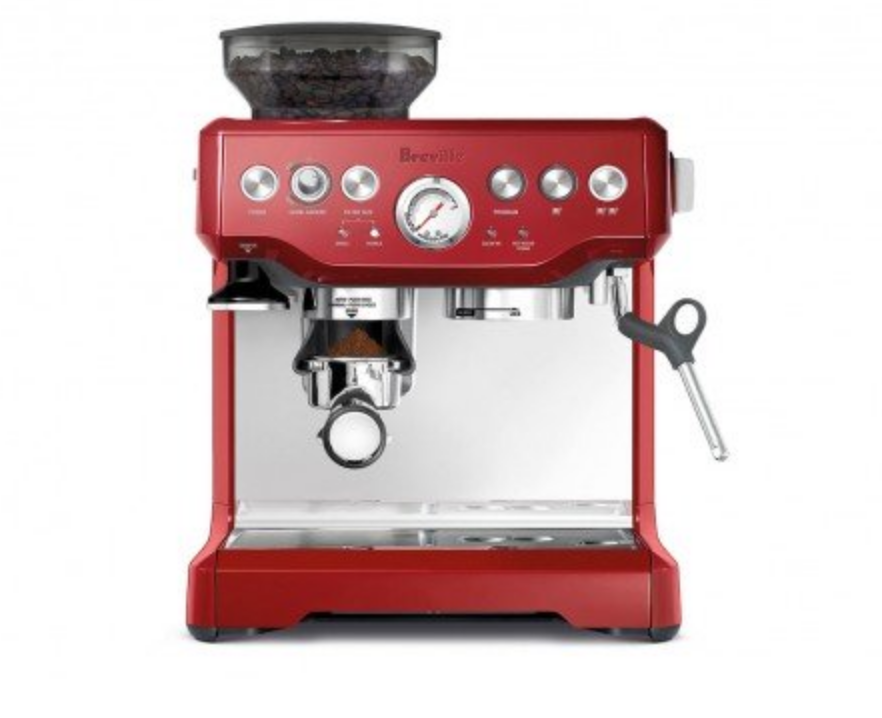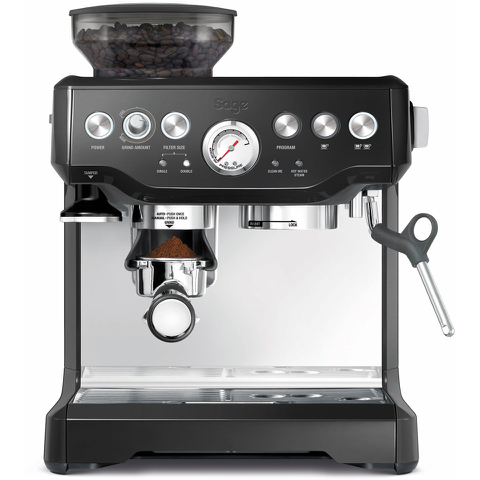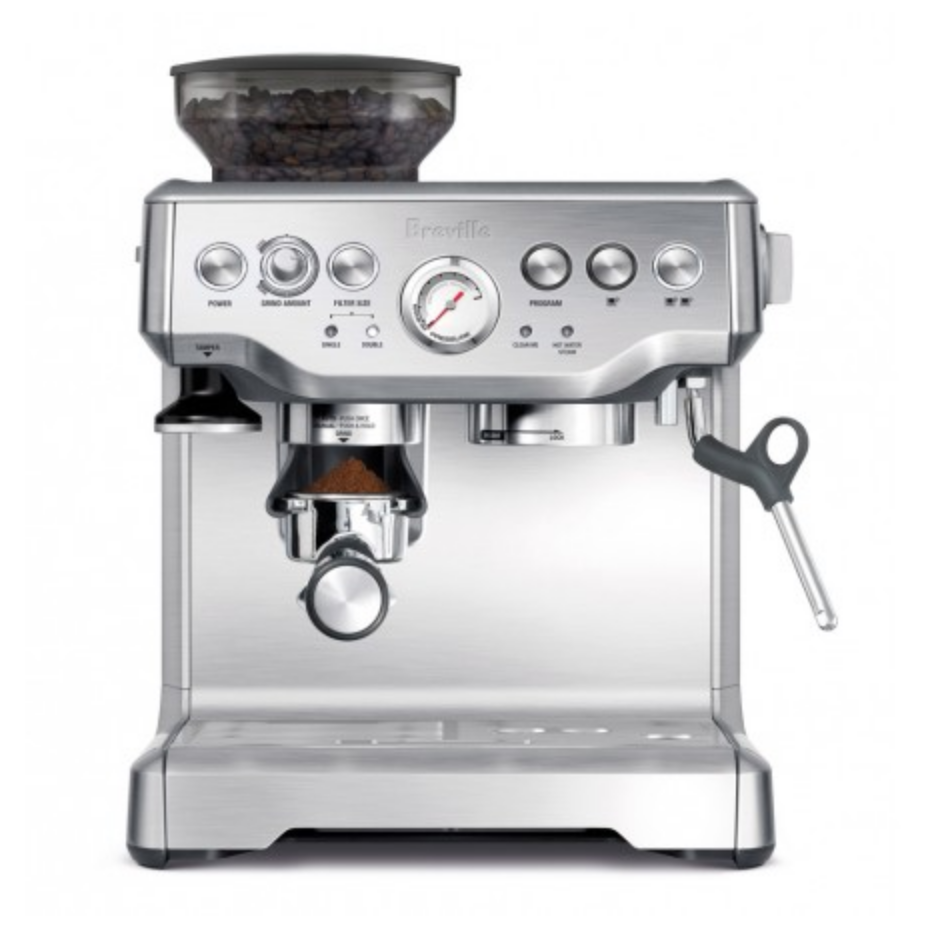 ---
Breville Barista Express Series: Please Chime in!
Did you enjoy this series? Learn anything? Buy one? Would love to hear a little feedback…
Yes, I have partnered with Breville Canada to promote the Breville Barista Express, Cranberry (available here) until December. Why? I asked them if I could because I really wanted the cranberry red machine for Vanja and it was not available and will not be until November. The cranberry red machine is a holiday specialty product that Breville Canada had available for purchase on their website, meanwhile, the silver is currently available. The company has given us the cranberry machine in exchange for my providing four very informative, practical, straightforward informational posts for my espresso loving readers. Also, the holiday cranberry is still available at The Linen Chest, as indicated in the first paragraph… best price ever!