barkTHINS®: Enjoy delicious dark chocolate snacks still committing to natural food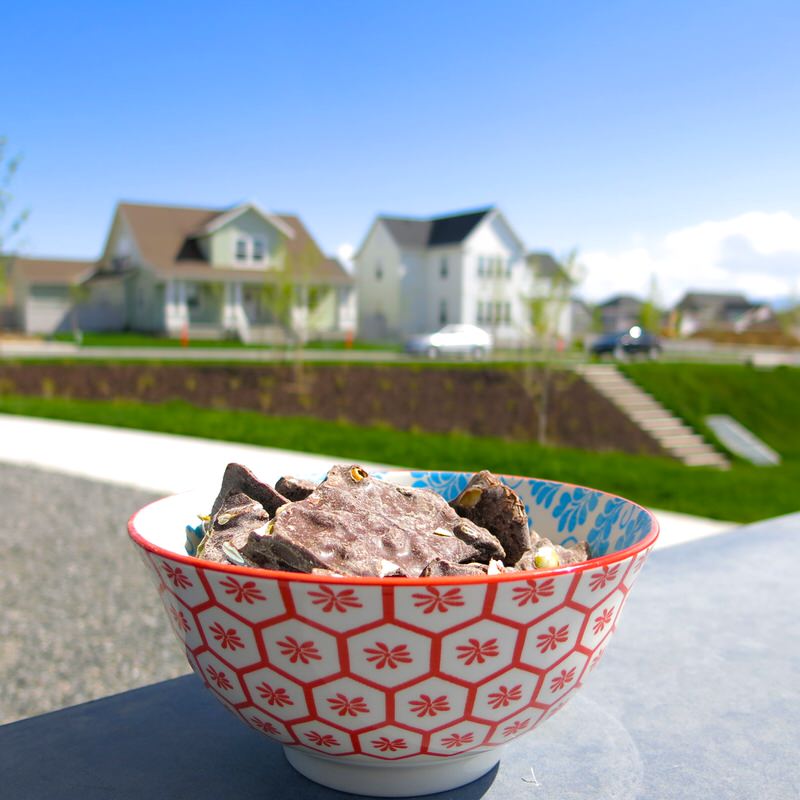 Committing to all natural, real food is a lifetime process. While real food used to be almost all there was available when my mother was a child, as she became a mother, convenience foods bombarded the grocery store landscape. When I became a mother, the junk food generation was born. Working to create healthy meals while living in this "easy access world" takes commitment. While I do believe that what I put on my plate is a political statement, I also believe the snacks I choose to treat myself with must align with my food ethos. And, as I am definitely a lover of dark chocolate, discovering barkTHINS was serendipitous! Certainly, these little ditties would fall within the realm of candy, yet a little dark chocolate bliss perks me right up! Knowing that I can indulge in a very affordable, delicious snack with completely sustainable "real food" ingredients is doubly satisfying.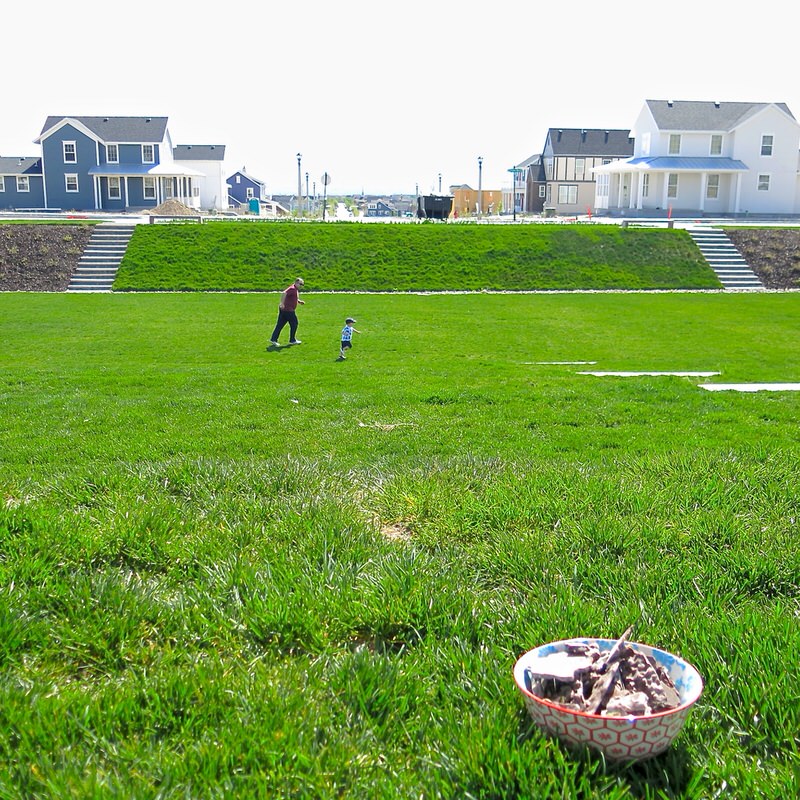 A picnic in the park with a little barkTHINS packed in the basket was a memorable activity when visiting my little Prince William this week.
barkTHINS: Why barkTHINS?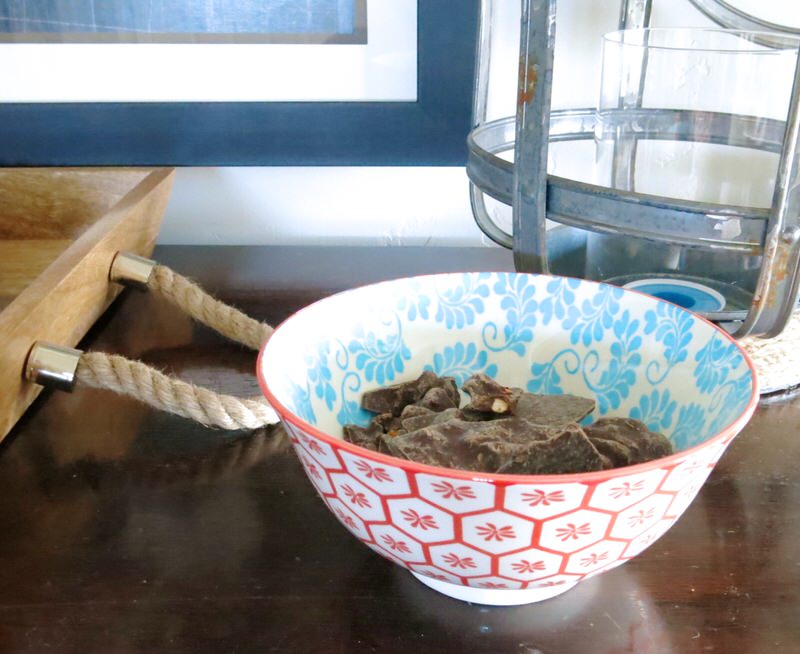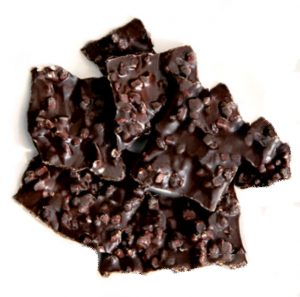 I love chocolate. Sometimes, I crave it. Just a little goes a long way. That one indulgent bite at the end of a lovely meal simply punctuates the experience with a grand "a-ha!" for me. It is difficult to find chocolate that is made with real food, contains no preservatives, is a Fair Trade chocolate made with non-GMO ingredients containing no artificial colors or flavors. Seriously. That is impressive.
Not only that, but the company mission is to create delicious treats that make snacking experiences better while not compromising on taste or commitment to sourcing the best possible ingredients: "nothing artificial, ever". Not only are barkTHINS Non-GMO Project verified, Fair Trade Ingredients™ certified, but they are also certified Kosher!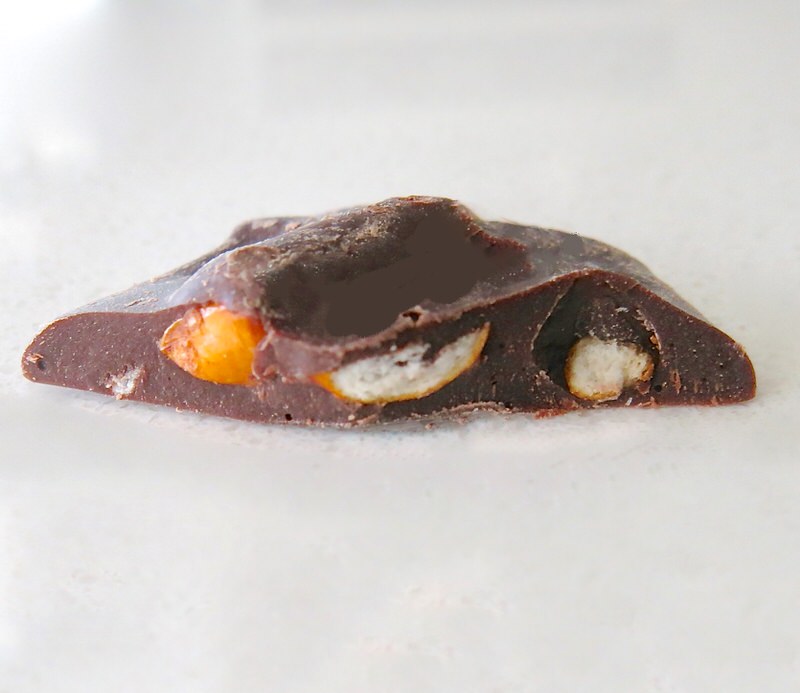 When I have a snack, a delicious treat that completely aligns with my food philosophy simply elevates the experience for me. In this "fast food" world, I purchase food that is made only with quality "real-food" ingredients and it is rare to find this option in the form of a snack that is not homemade, yet barkTHINS fits that bill. Clearly, this is a sponsored post, but just as clearly, one brand that I am tickled to work with as it completely upholds my food ideology. Each deep dark chocolate bite is jam-packed with a complimentary food. Above, almond.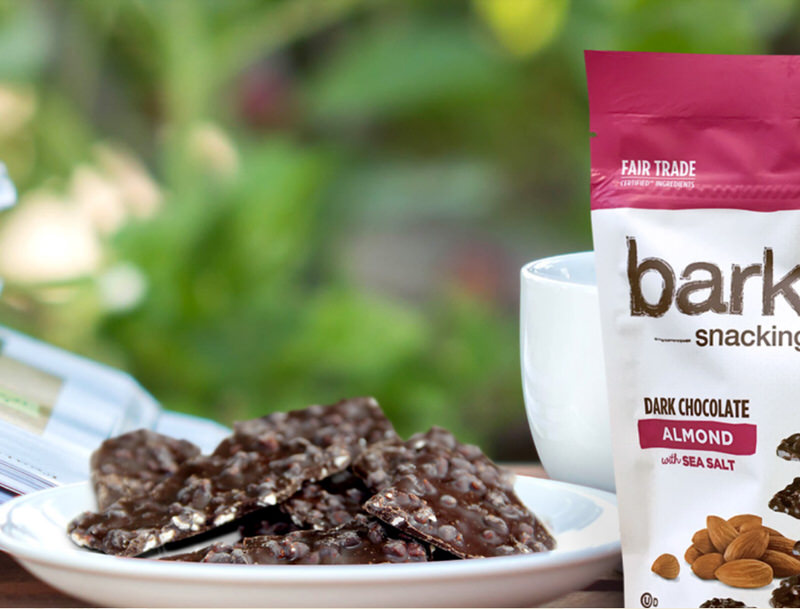 barkTHINS: Real Pleasure made with Real Food Satisfy My 3 R's!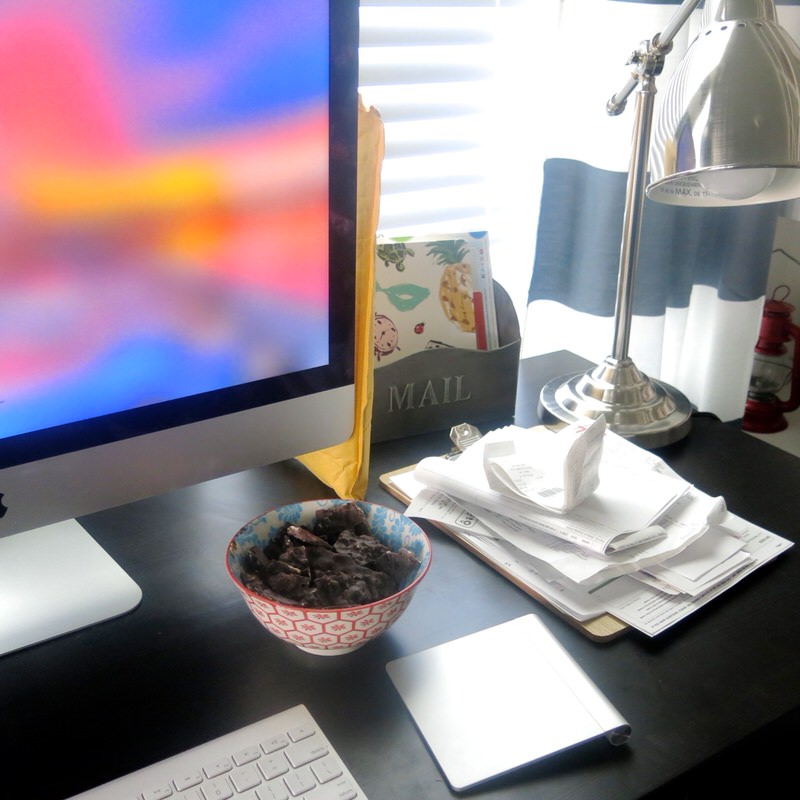 Mid afternoon, I usually find my energy tank running on low. I am out and about or at home deep into a writing assignment or just paying the bills. Wherever I am, that is the time I rear my head and know it's time to take a little break to recharge, refuel and refocus. Those are my three "R"s!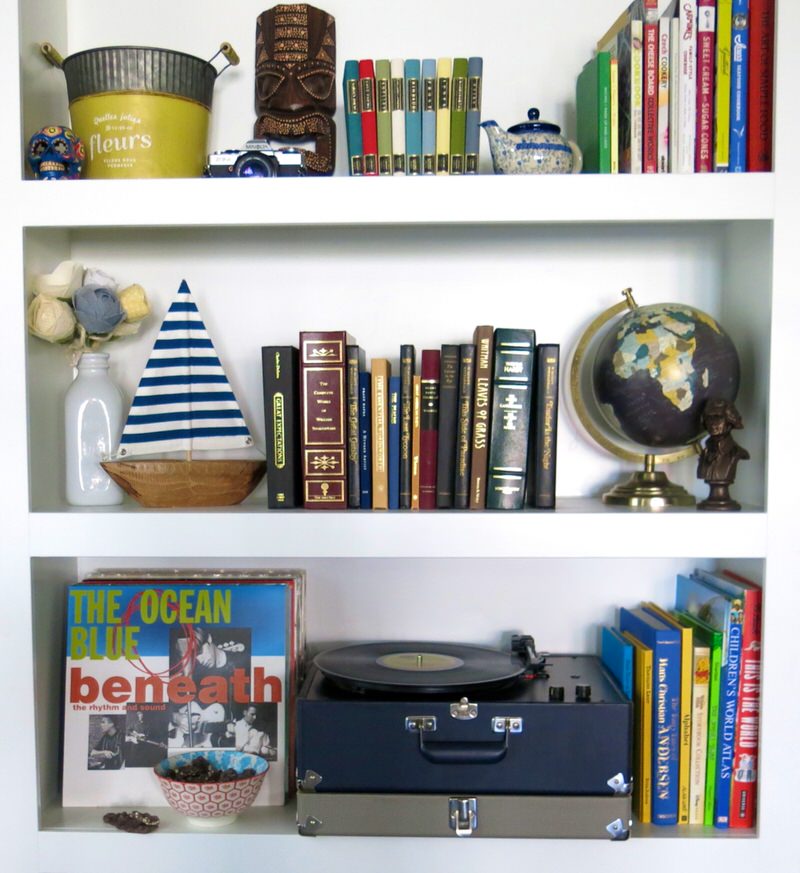 When all is done, at the end of a busy day, it is such a pleasure to spin a little vinyl, pick up a good book, and luxuriate in the moment. A bite of barkTHINS influences that moment of the day and adds that much-needed bit of panache! My three "R"s: recharge, refuel and refocus are completely addressed.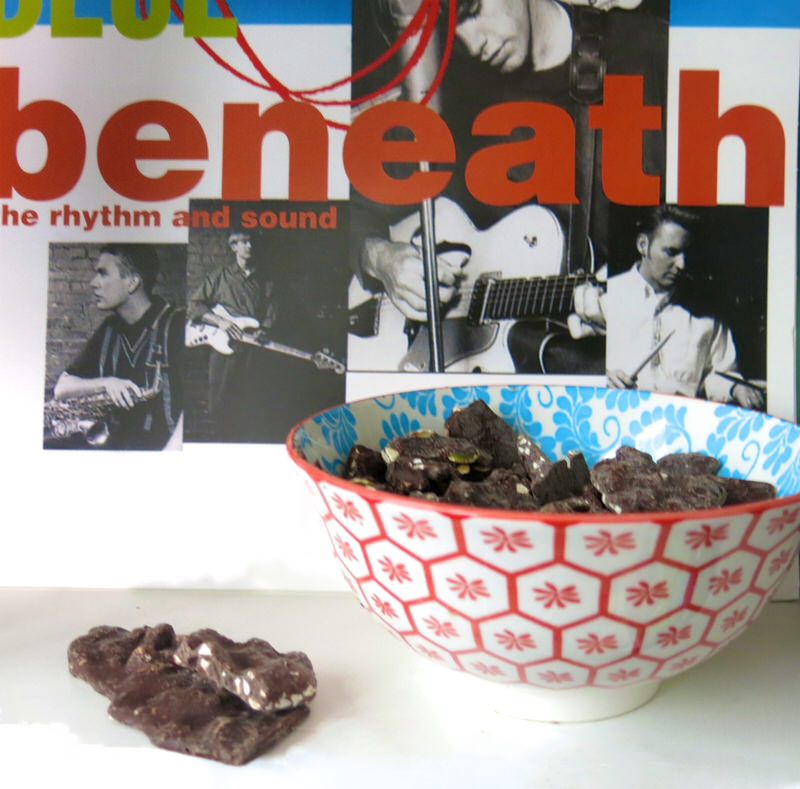 Somehow, that small portion of a barkThin snack hits the spot. I do have to be careful and limit the portion as I have weight issues. It can be easy to overindulge as the barkTHIN bites are truly delicious. Portion control is always key. I find 2-3 bites perfect for a perk me up and my three "R"s: recharge, refuel and refocus are completely addressed. I am ready to take on the rest of my day with the joy and sense of purpose it deserves.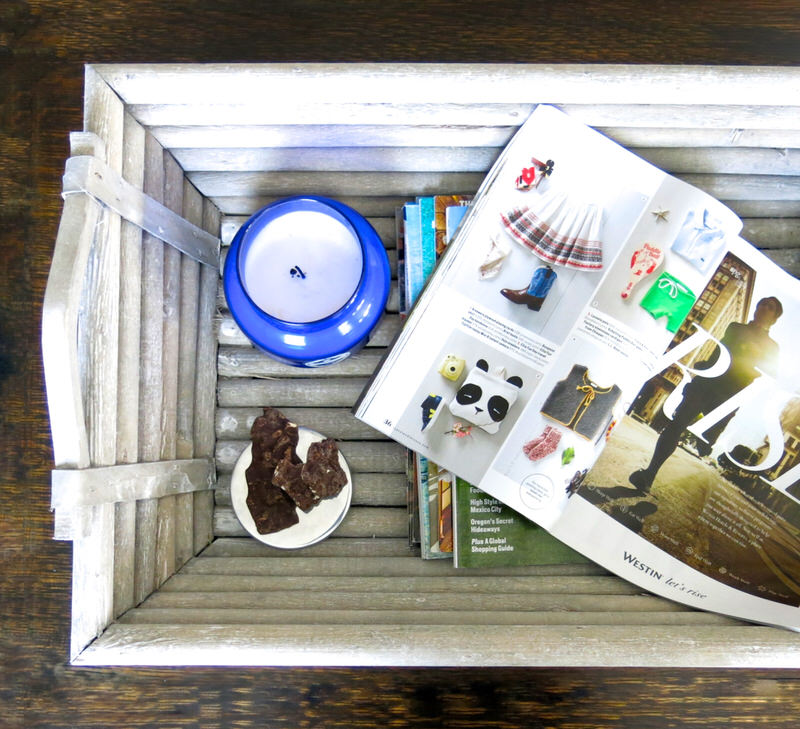 When there's not a book on the go, a gander through the latest and greatest happenings in a magazine in motivating. Whatever the break, I work to plan it as carefully as I plan my chores. I write it into my agenda. I set my timer and make sure I have a moment to gather myself, unto myself. Stretch. Reflect. Unfold the ideas incubating and plan to make them happen. Those times often include that rejuvenating bite of thin dark chocolate bark! My three "R"s: recharge, refuel and refocus must be carefully addressed, daily.
barkTHINS: Flavour Choices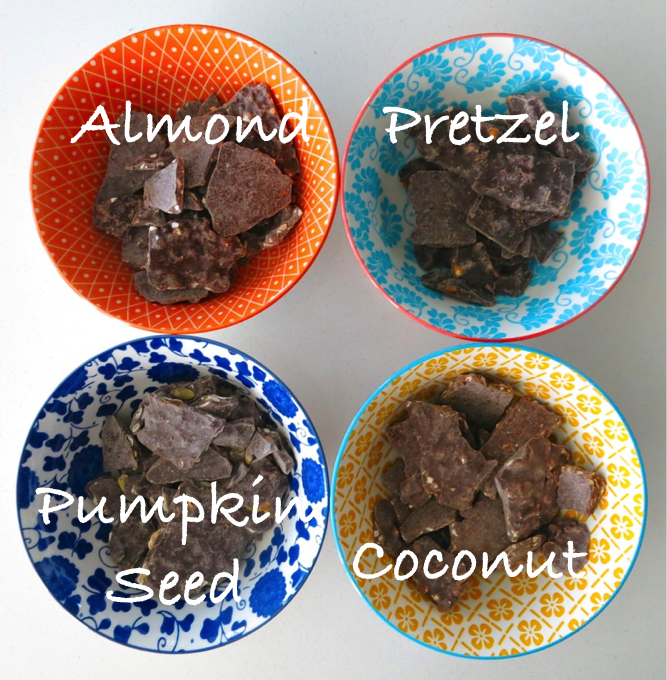 barkTHINS is challenging Canadians to make their snacking experience better with quality, real ingredients and all 4 of the above flavours are now available in Canada.The coconut is sublime. The sweet and salty combination of the pretzel is scrumptious. The almond is tasty and satisfying, but it is the pumpkin seed that I am drawn to whenever I have a choice and the one I prefer.
barkTHINS: At Bridge with #snackingelevated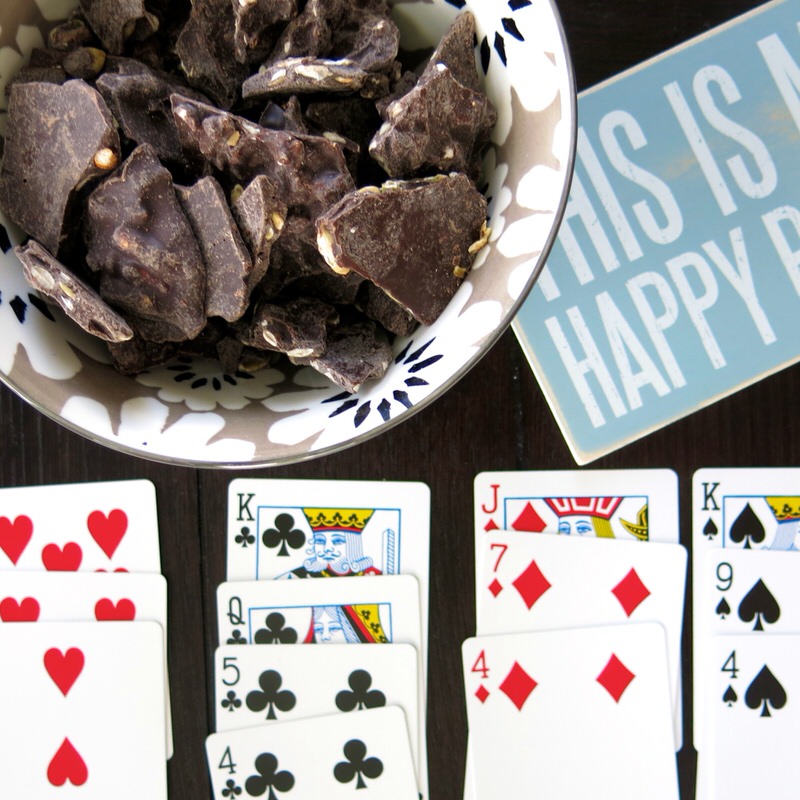 Playing Bridge on Wednesday afternoons is the highlight of my week. Oh, yes it is, and I do not lead a dull life! Bridge ends around 3 pm, so I chose to introduce barkTHINS with my Bridge gal pals as it's always fun to play with a little treat on the table. I brought a bag of each of the 4 flavours now available in Canada and we had some Tasting fun after our game. Tastings are one of my favourite activities, as my reader know!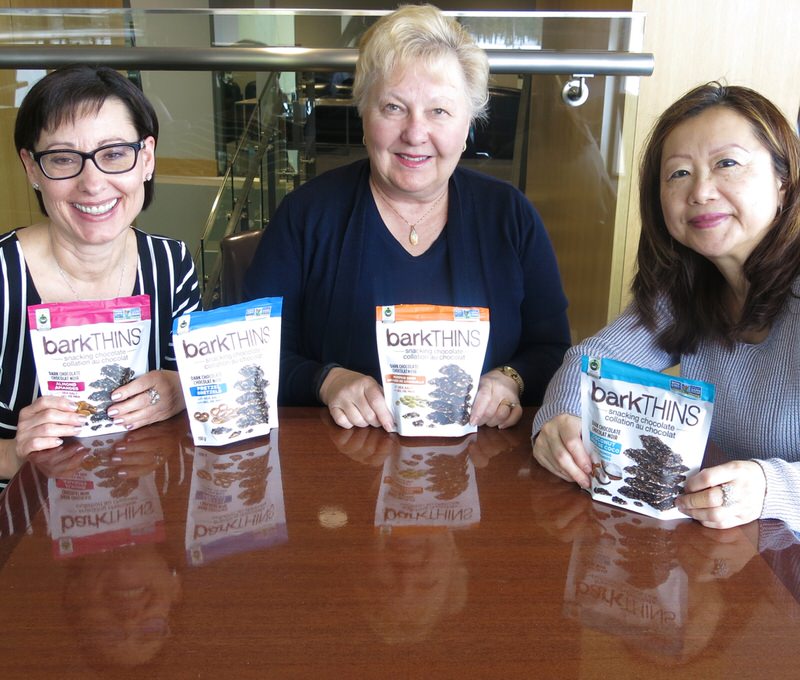 Clearly, the barkTHINS folks know how to cater to varying palates as each of us preferred different flavour combinations. Lorna's preferences (above, left) in order, are almond, pumpkin, pretzel and coconut. Brenda's (middle above). are coconut, almond, pumpkin and pretzel. Lily's are coconut, almond, pretzel and pumpkin. Each of us varied significantly in our first and last choices, but all really enjoyed the flavour, texture and appeal of a great dark chocolate snack that creates real pleasure made with real food.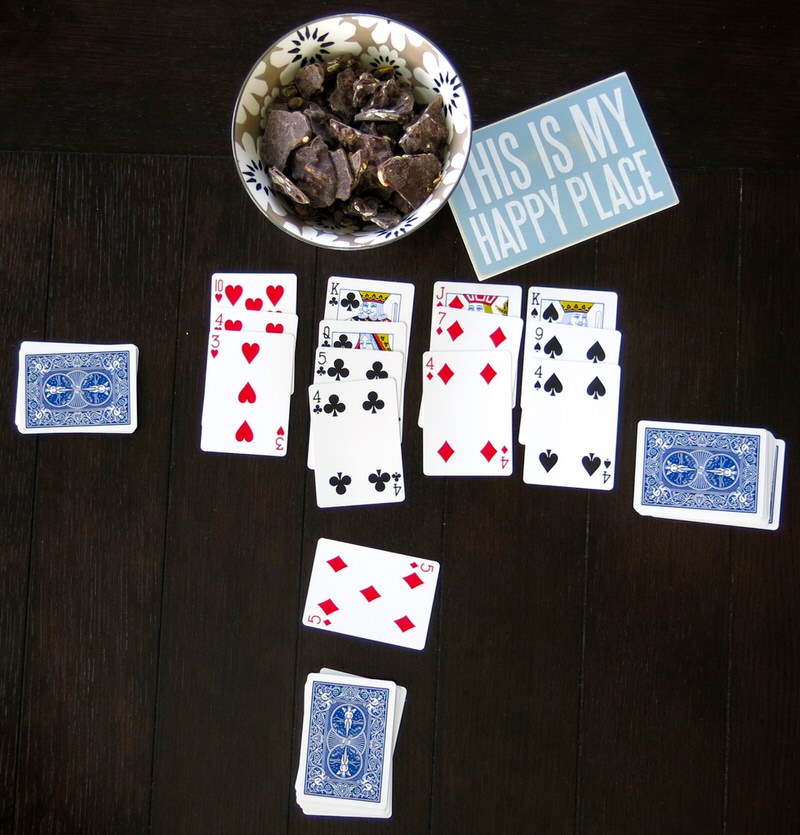 Game days are always a great time to elevate the snacking experience!
barkTHINS: On the Road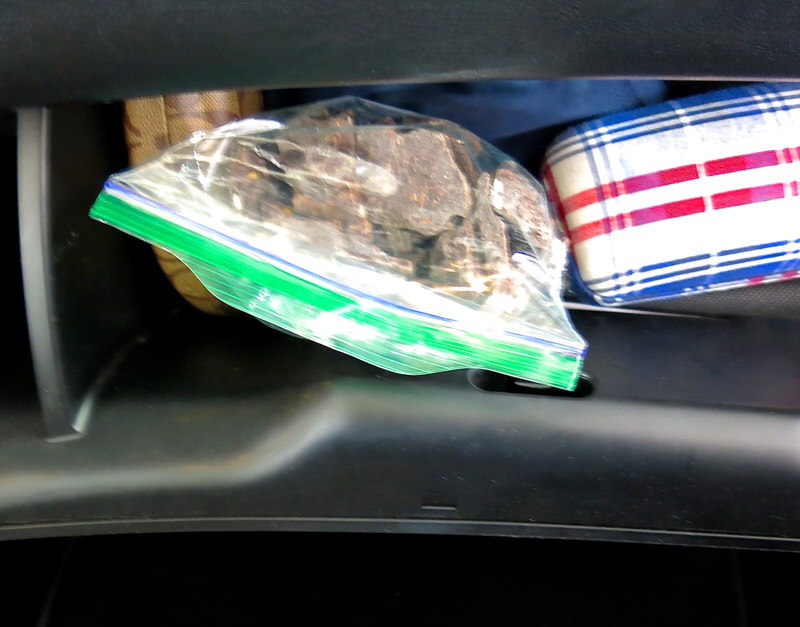 I find a little somethin' somethin' tucked away in the glove compartment of my car can provide such solace in the middle of a mad and crazy day running errands. Do you?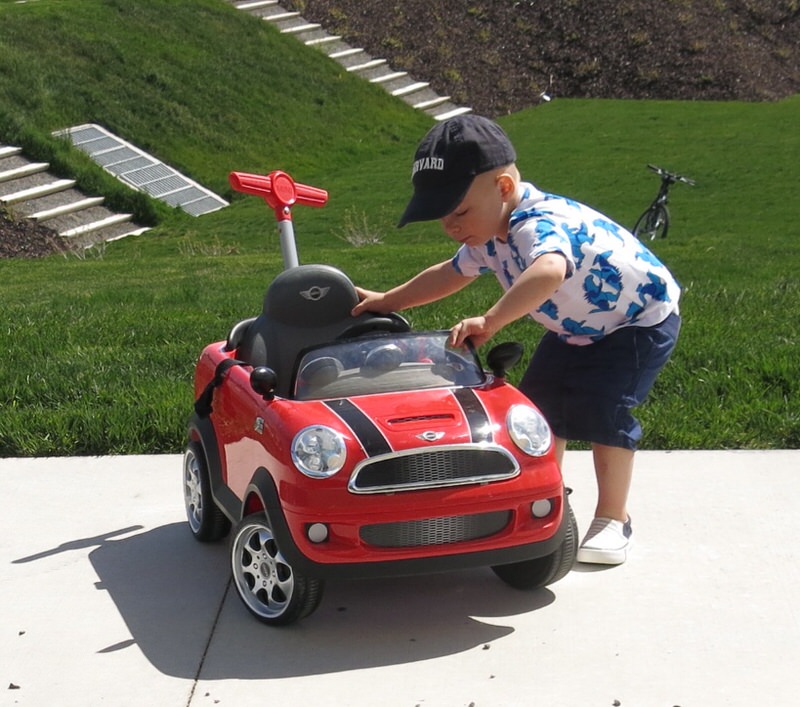 My little Prince William loves to have snacks on the go in his car seat, and in his little "Beep-Beep". I had to rescue the bowl he'd packed away for his ride home from the park! He'd already had his bite after a big play, but "wanted to make sure they got home safely, Gramsy!".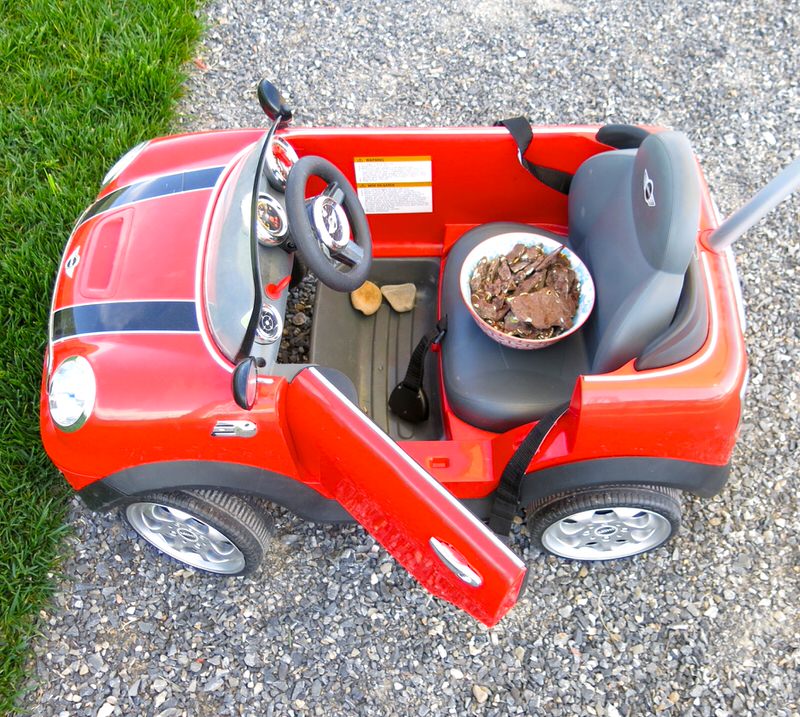 When on road trips, or running errands, the three "R"s still need addressing: recharge, refuel and refocus!
barkTHINS: Adventures are #betterwithbarkTHINS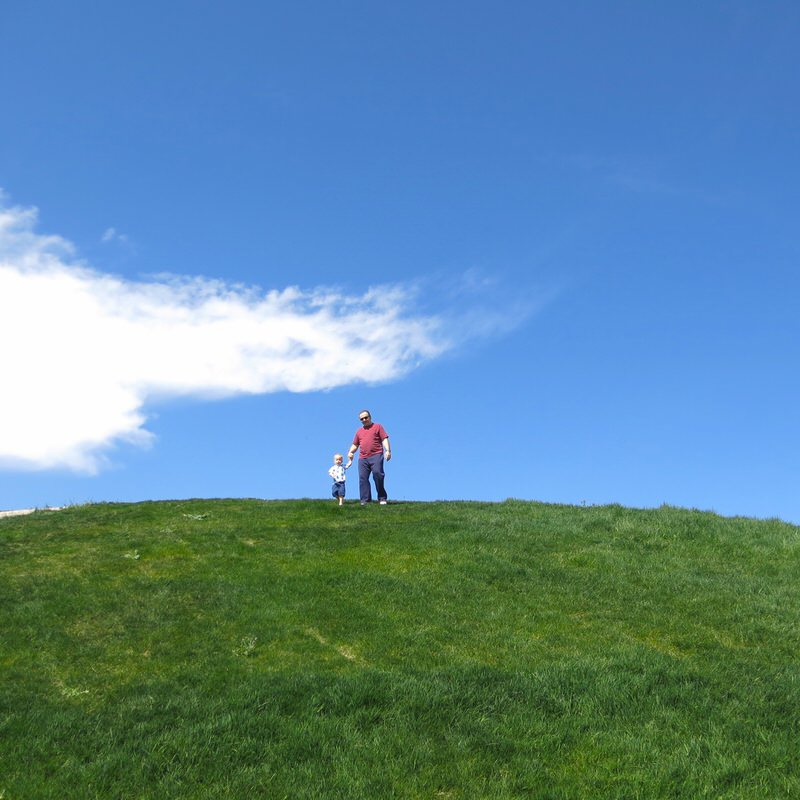 Breathing in a fresh breeze invigorates. There is nothing like going on a daily adventure, whatever and wherever it may be. Today, it was simply climbing mountains. "Look. Gramsy! I am running!" And Prince William runs and runs and investigates and runs and runs some more. Of course, it is Deda keeping up with him. Gramsy could never. Nope. Not anymore. He is as fast as the wind.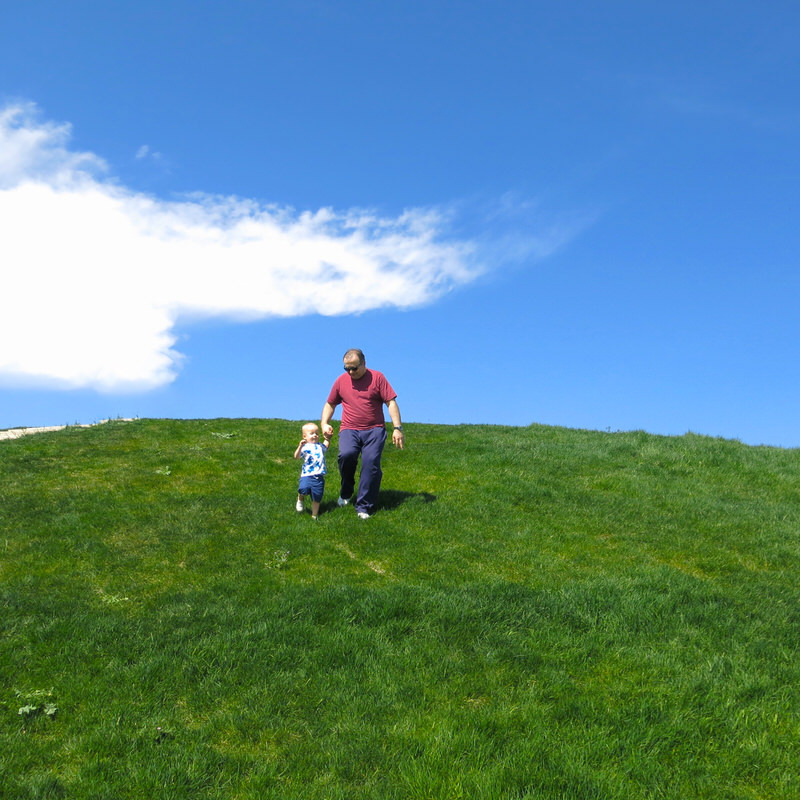 Of course, I have healthy snacks for him, but one small bite of a dark chocolate barkTHINS packed with pumpkin seeds punctuates this little moment and elevates our shared experience as chocolate is a rare snack for this little fellow. A vivid moment now etched within the hallows of each of our memories.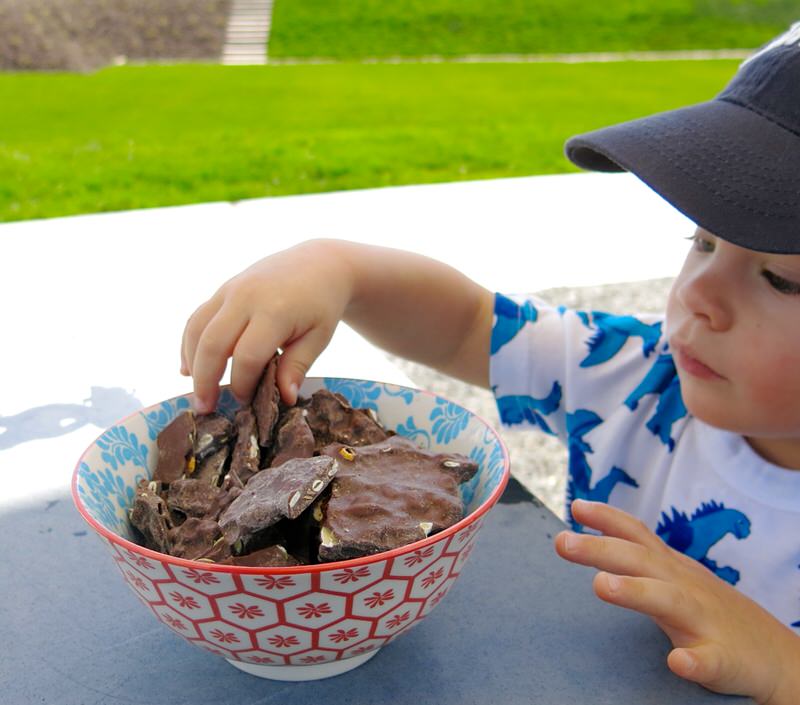 After a big afternoon of highly active fun, "May I have a little bite?" was answered with a kiss and a yes.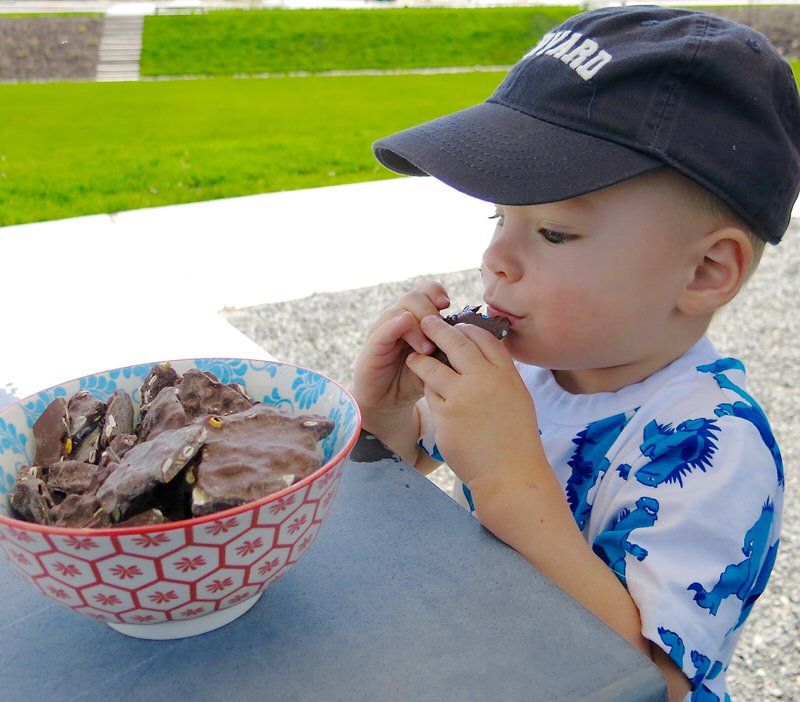 Eager to share with his Deda and his Gramsy, "Mmmm, de-licious!" were his thanks, and he ate only half, as his 3 R's were fulfilled with that. He was recharged, refuelled and ready to refocus on more fun in the park!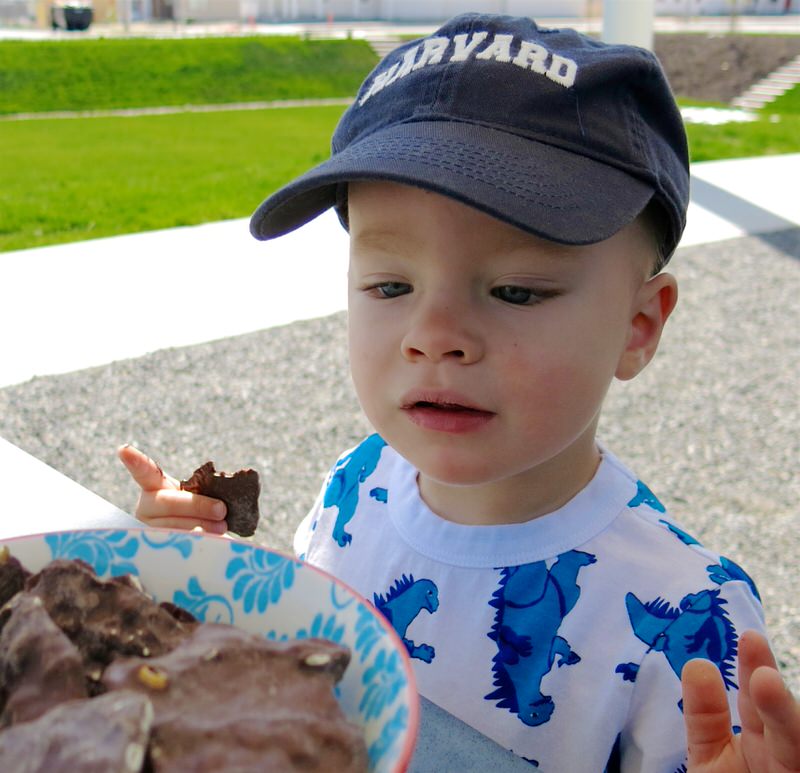 "Thank you, Gramsy." Yup. A little goes a very long way and off the two buddies were again. New adventures await. New mountains to climb. barkTHINS back in the picnic basket to be ready for the next moment of #SnackingElevated through Real Pleasure with Real Food.
Disclosure: I received product from barkTHINS and wanted to share it with you. This post is sponsored by barkTHINS, however, all opinions are completely my own and are based on my experience. I rarely take on these kinds of assignments, so when I do, I do it because I love the product.