TM5 SUPER STARTER BUNDLE: WHAT A DEAL THIS MONTH, AGAIN!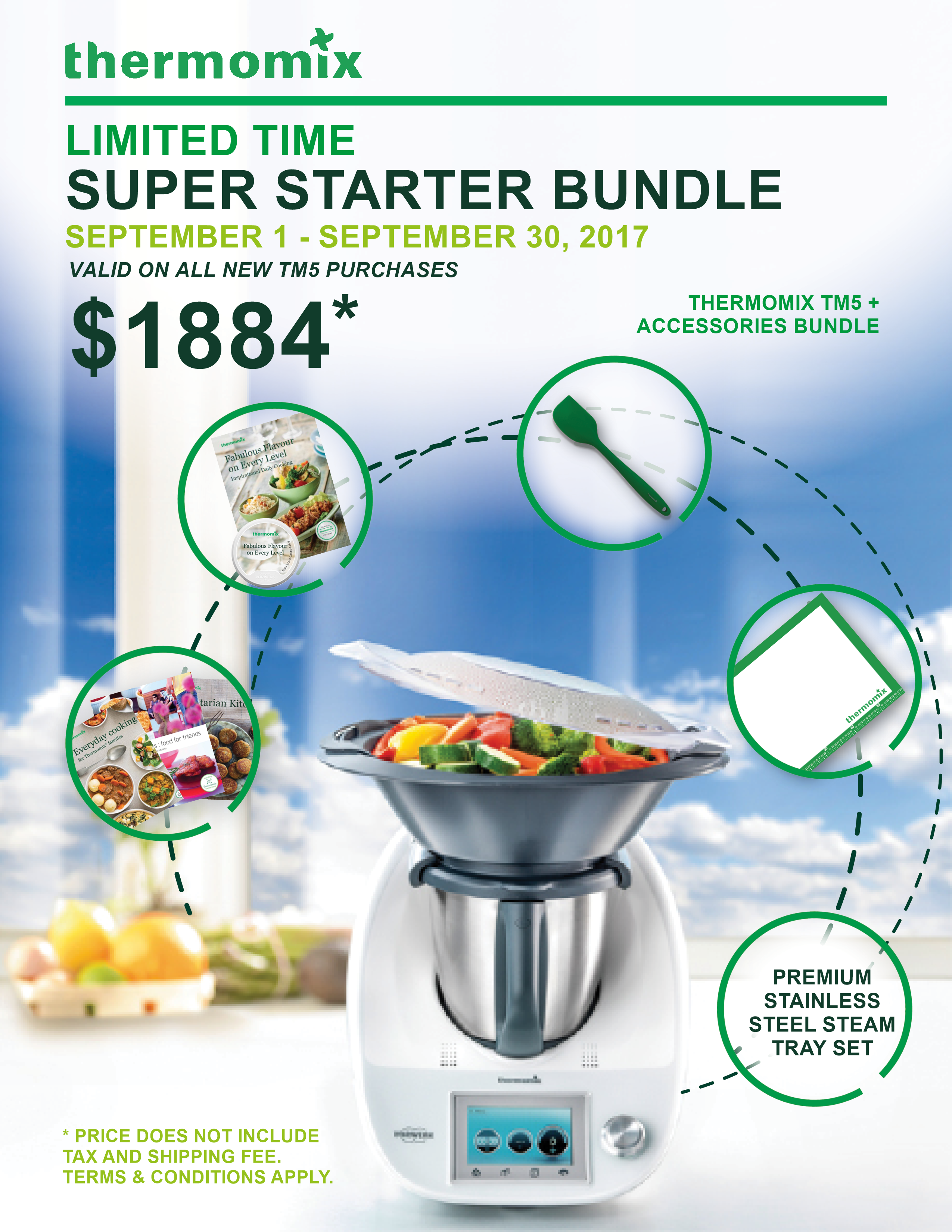 Thermomix Super Starter Bundle includes:
1. Thermomix TM5 (Retail price: $1785*)
2. Choice of 1 Cookbook + Recipe Chip Bundle (either of one of the following):
Fabulous Flavor on Every Level Cookbook + Recipe Chip [Available in English and Simplified Chinese] (Retail Price: $110*)
2nd Basic Cookbook Bundle [Available in English, German, French, Simplified Chinese, Traditional Chinese] (Retail Price: $110*)
3. Silicone Spatula (Retail Price: $10*)
4. Premium Stainless Steel Steam Tray Set (Retail Price: $28*)
fits inside of your Varoma for a different Steaming experience
5. ThermoMat (Retail Price: $35*)
6. Choice of 1 of the following TM5 Cookbook (Retail Price: $60)
Cooking Passion: Food for Friends by Nico Moretti
Gluten Free, Good Food
Chinese Flavors by Cook with Olivia
Daily Asian Cooking
Everyday Cooking for Thermomix Families
Vegetarian Kitchen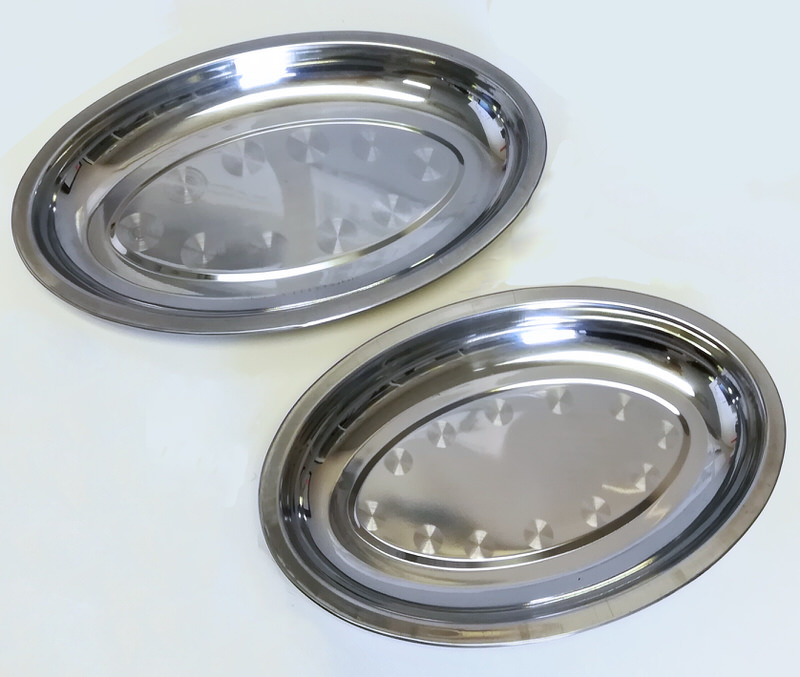 Thermomix Super Starter Bundle Terms and Conditions:
Valid on all TM5 purchases

placed

between September 1 and September 30, 2017.

Prices listed do not include applicable taxes and shipping fee.

Promotion is only applicable at the time of purchase.
No exchanges or refunds on promotional items.
While stock last.
NOW IS THE TIME. BOOK YOUR COOKING EXPERIENCE if you haven't seen this machine in action.
THE COOK KEY to be released end of 2017 or early 2018 in Canada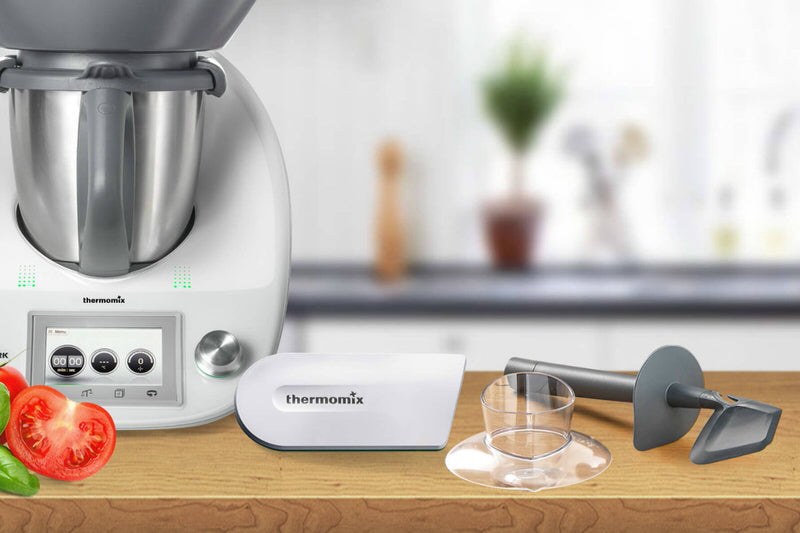 If you own a TM5, you absolutely must check out the videos released below.
Create a Recipe Playlist

The metaphor for the THERMOMIX COOK KEY is that of an itunes play list or think Spotify and SONOS. You bowse and buy or save recipes, booklets or books to your recipe platform exactly in the same fashion you bowse and buy or save singles or albums to your music playlist. You can own everything, or you can pay a monthly fee to access all that is available.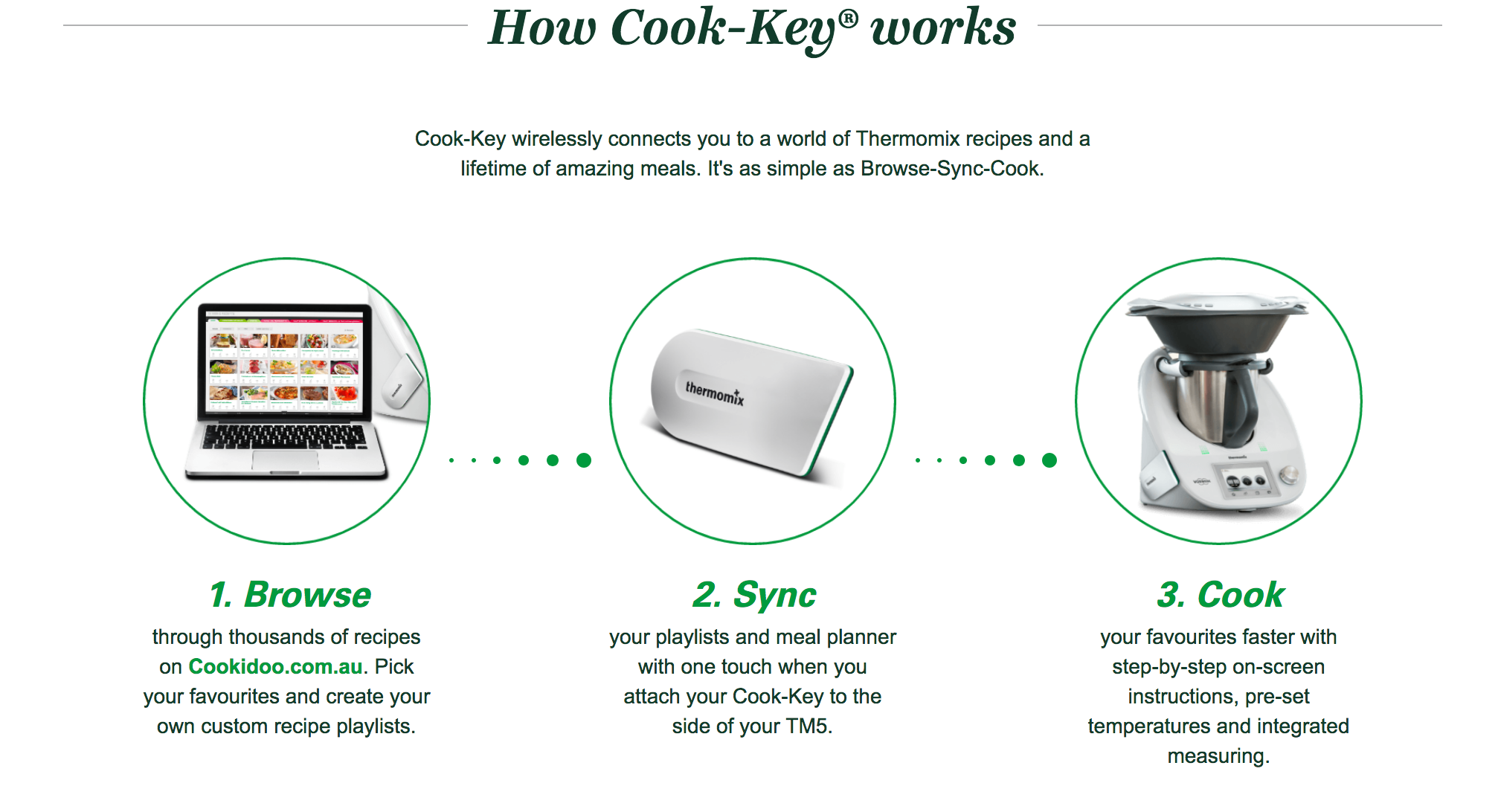 Not only that, but with the THERMOMIX COOK KEY, you can add notes to your recipes, make weekly menues and it will generate grocery lists for you! Talk about function!
Add Notes to Your Recipes and Find them on the TOUCH SCREEN of your TM5:
Create Smart Shopping Lists!

The THERMOMIX COOK KEY also upgrades the software within your TM5 like Apple updates your iphone. You just have the THERMOMIX COOK KEY logged into your home wifi, sync your TM5 with the latest uploads on your account via your computer, and you are set!
If you haven't seen the Thermomix machine yet, you will need to see these videos to understand its full capabilities. Almost unbelieveable – but, right before your eyes, there it is. I have mine and can attest to you, it has revolutionized my kitchen, my way of cooking, thinking, saved me money, time, and increased my creativity. Can you feel the passion?