Dave's Killer Bread: Now available in Grocery Stores across Canada!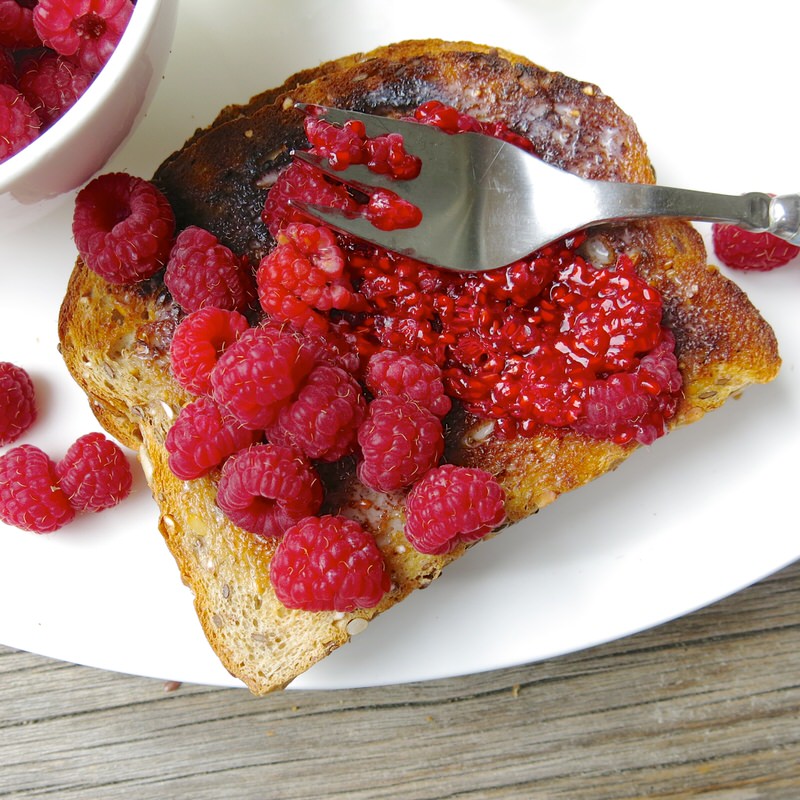 Dave's Killer Bread. Finally! A bread I can actually BUY that meets my stringent criteria for bread. I have been looking for such a bread for YEARS. Thank you, Dave!
Dave's Killer Bread: The Best Bread in the Universe


Gutsy, eh? You bet. The best bread in the universe? Really? Though I might prefer my own homemade breads, I completely agree that this is truly the best bread I have been able to purchase anywhere, ever. And look at those coveted logos? GMO free! Organic! When you don't have time to make or bake your own bread… get thee some Dave's Killer Bread. As, even with baking bread as regularly as I do, I can never keep up, and this bread is simply phenomenal.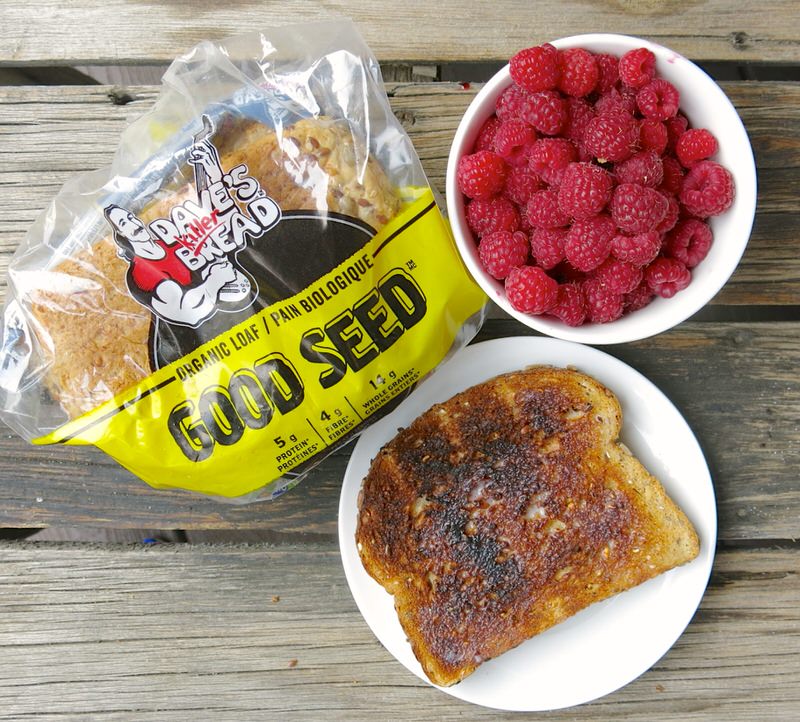 As it happened, my sample arrived amid raspberry season on the Canadian prairies. I was plucking the jewelled globules off of the thorny craggy looking bushes I planted between the driveways at the front of our house when my package was delivered. Perfect timing.
Dave's Killer Bread: Delicious, Nutritious, Chewy, Substantial Thin Sliced Goodness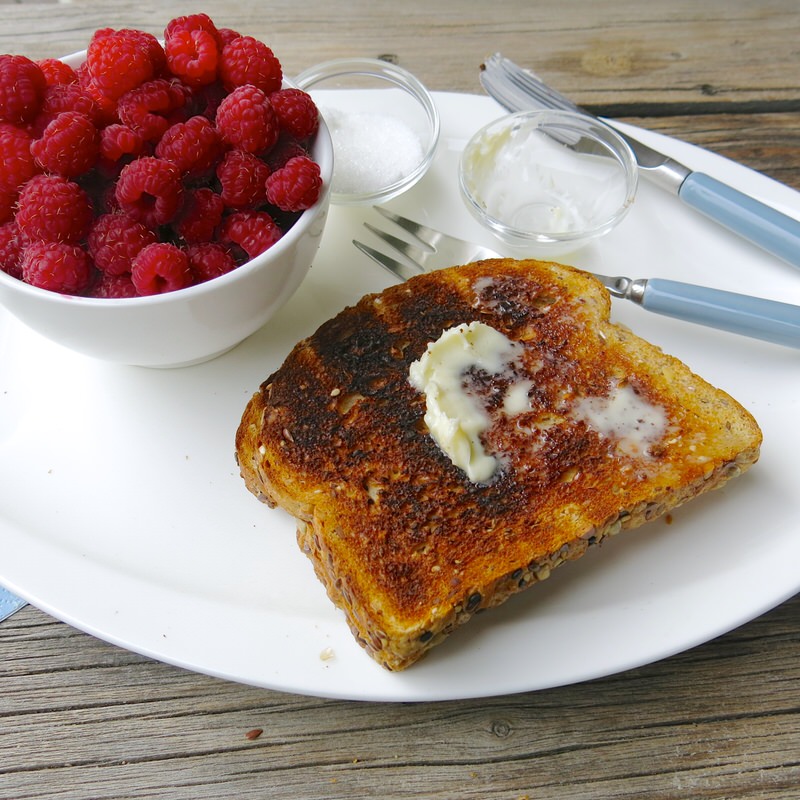 Dark toast. Ah, in this small plate, memories of both my dad, and my grandmother Maude. Dad loved his toast dark, and Grandma Maude grew the best raspberries on the planet.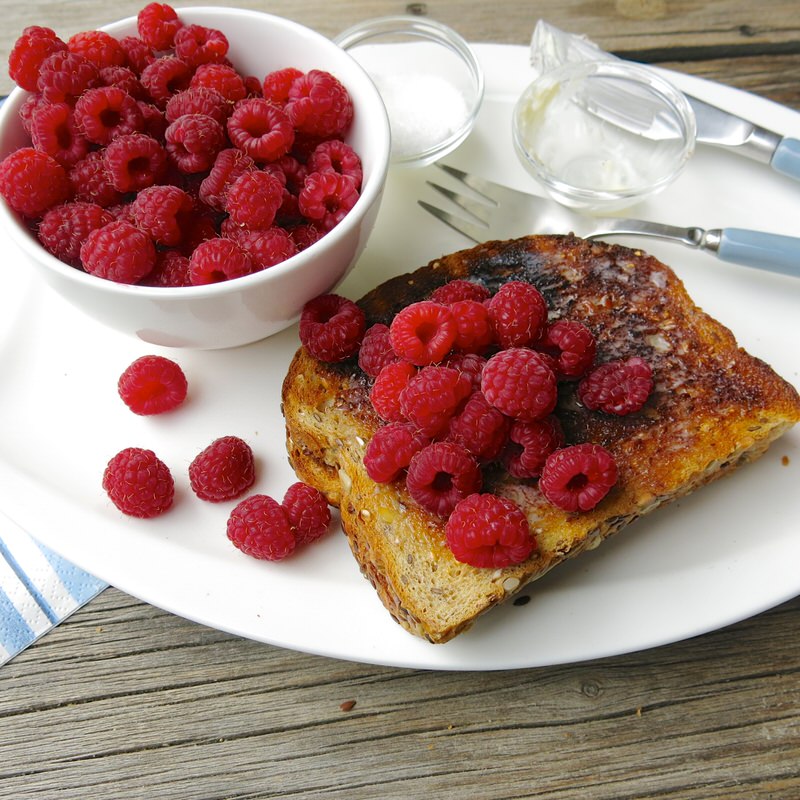 The warm buttery thin, yet very substantial slices of seedy bread offers up the perfect compliment for these tart berries on this summer morning.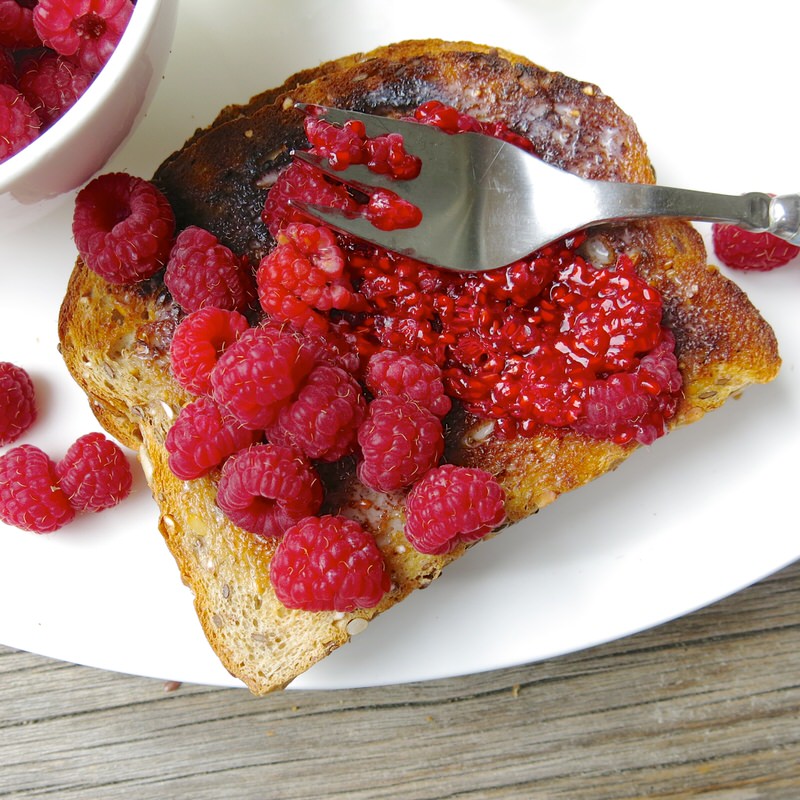 Crushing them into the toast ….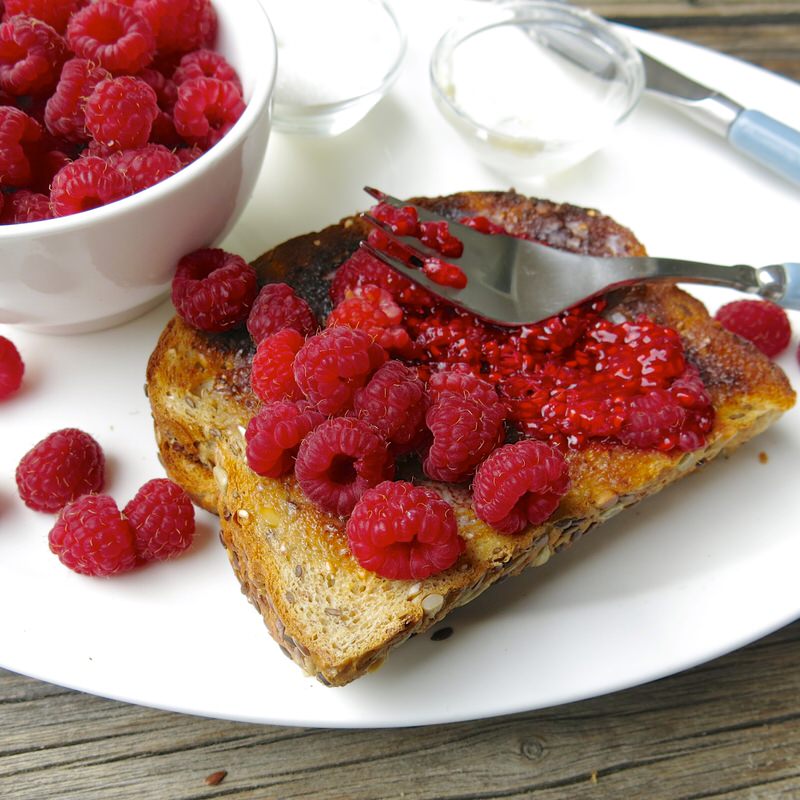 …flooded with childhood memories…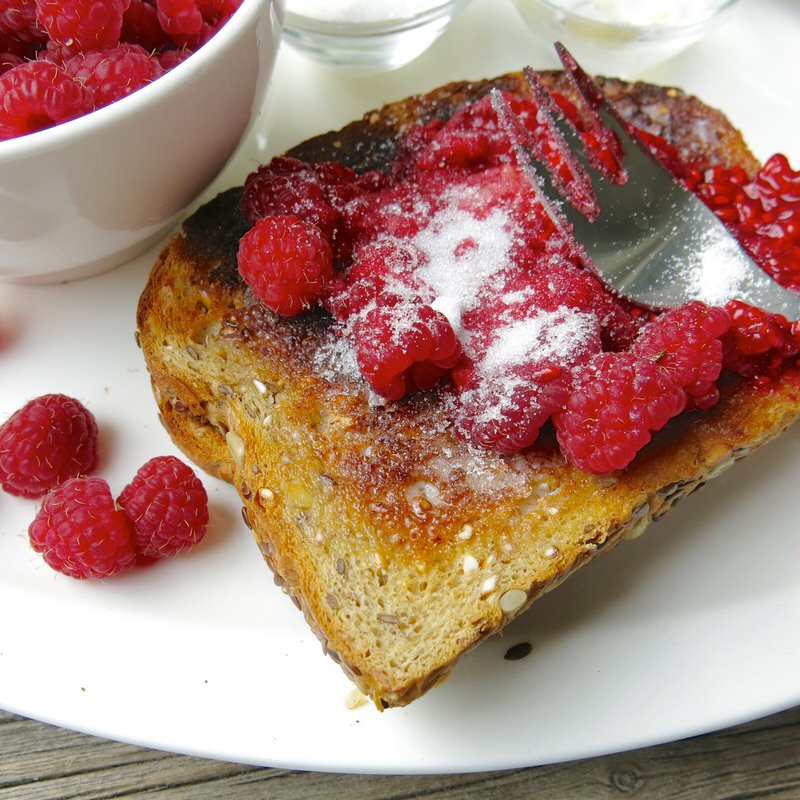 A sprinkle of sugar to honour my grandmother's tradition…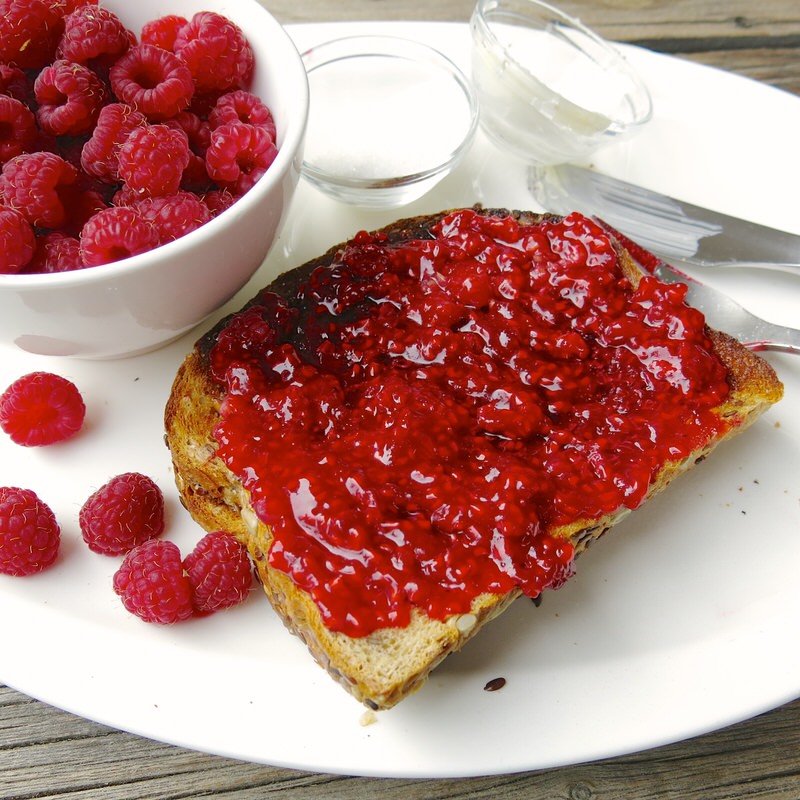 … a child's concoction of homemade jam significantly elevated on this slice of Dave's Killer Bread.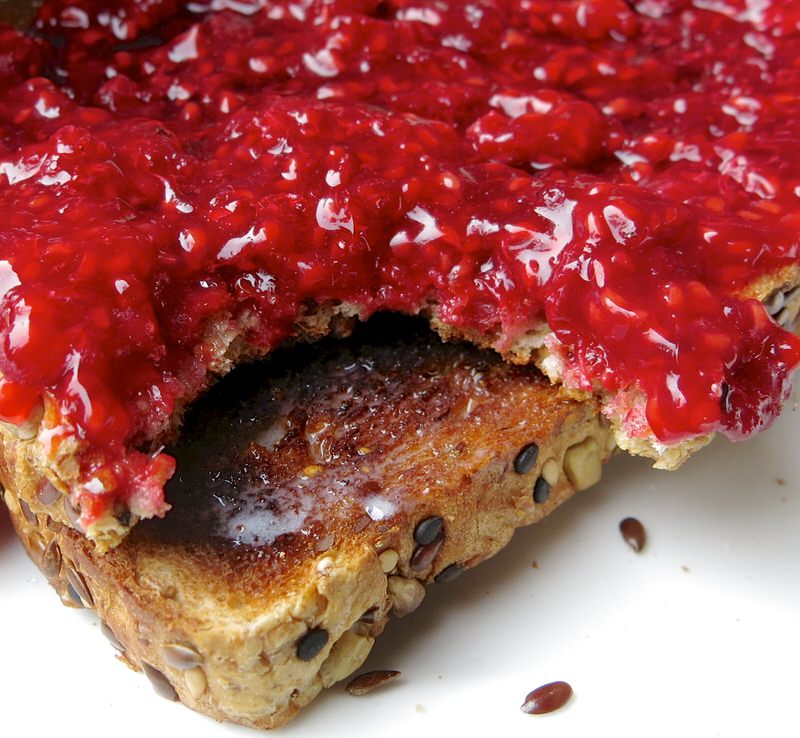 Oh, my. The chewy goodness of this Good Seed bread needn't any crowning glory. Yet, the berries on this toast ….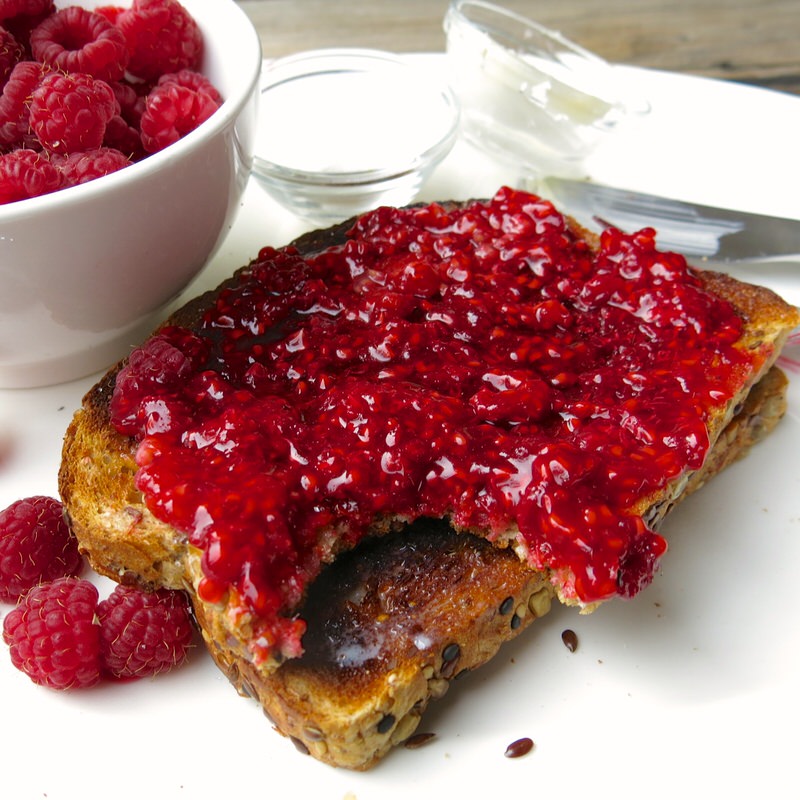 …irresistible ….unforgettable. Seriously and sincerely.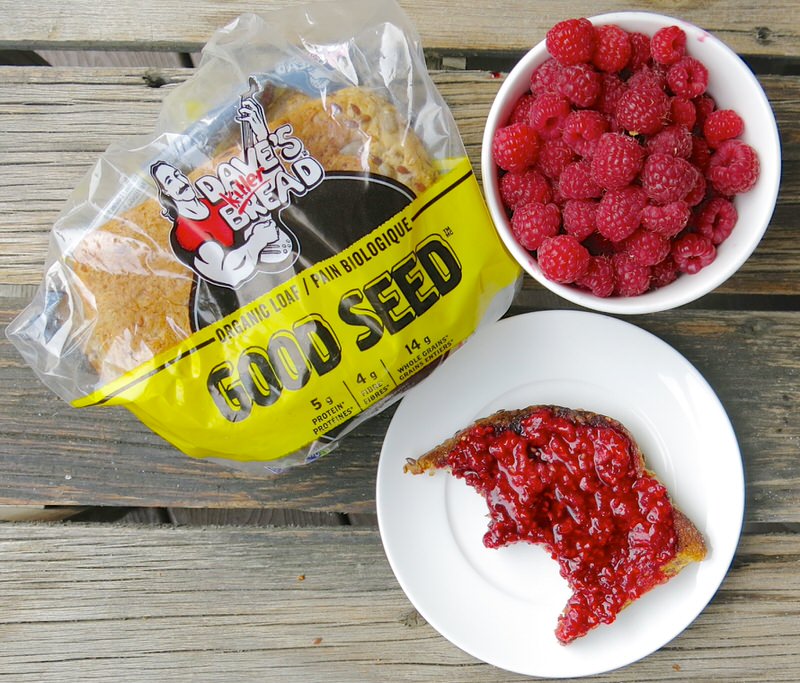 I highly recommend you try the bread. Just a thin slice of this Good Seed toast with butter is memorable. I have bought three loaves since receiving my sponsored package just last month and see Dave's Killer Bread as a bit of a saviour in my grocery basket as I needed this vibrant nutritional boost to my morning regime.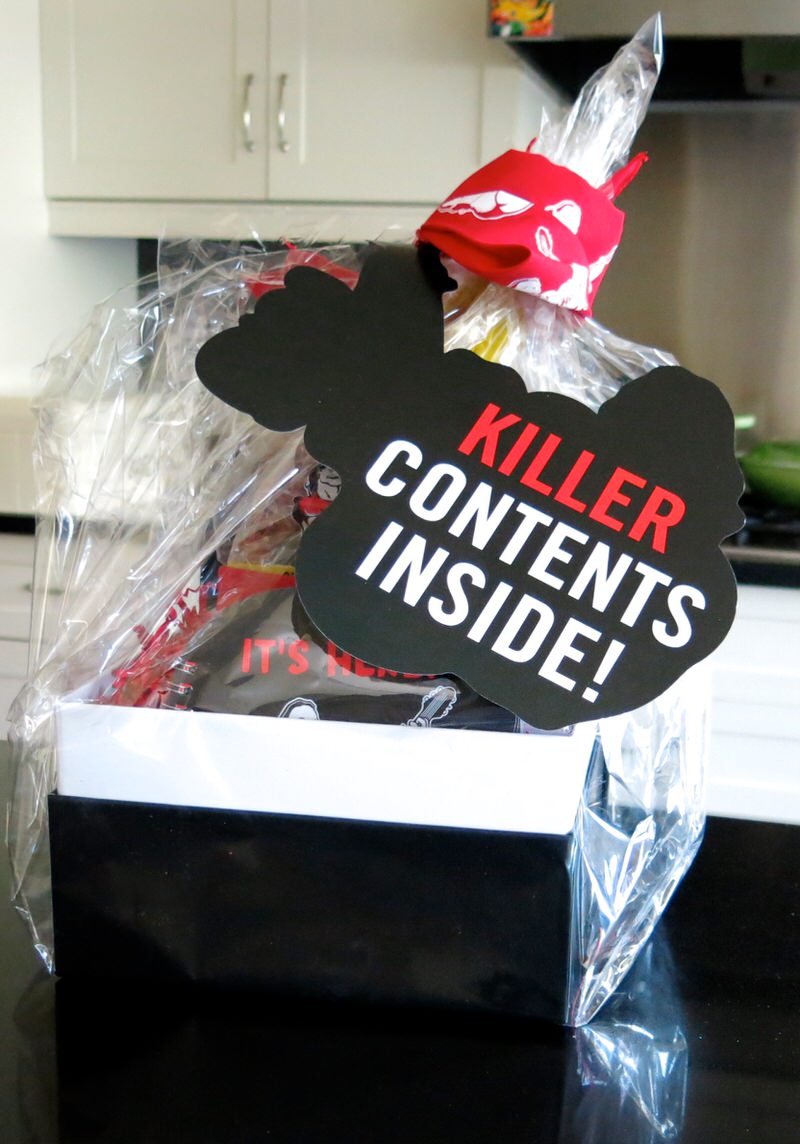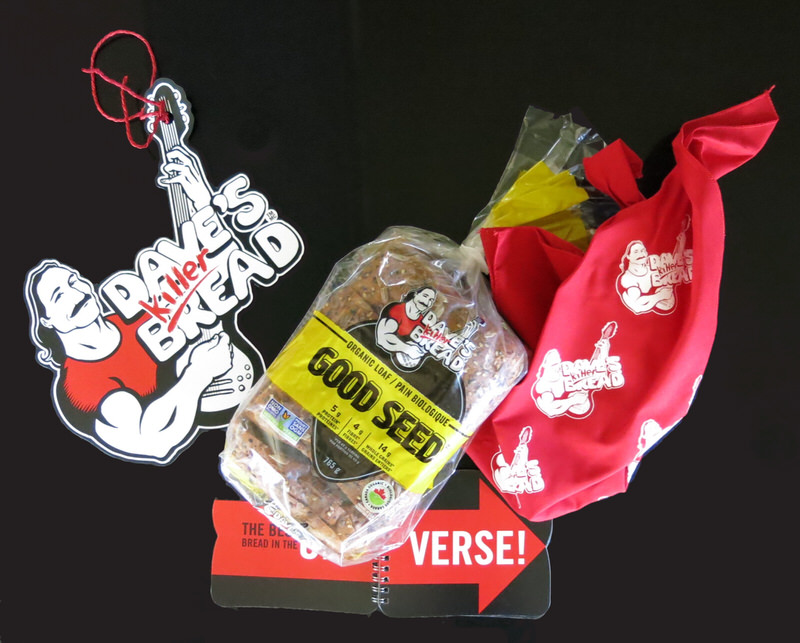 Clearly, this is a sponsored post. But, as always, I never take on a product to promote I cannot fully support, stand behind and truly feel very positive that each of you will appreciate this little push to pick up a loaf. You will love it.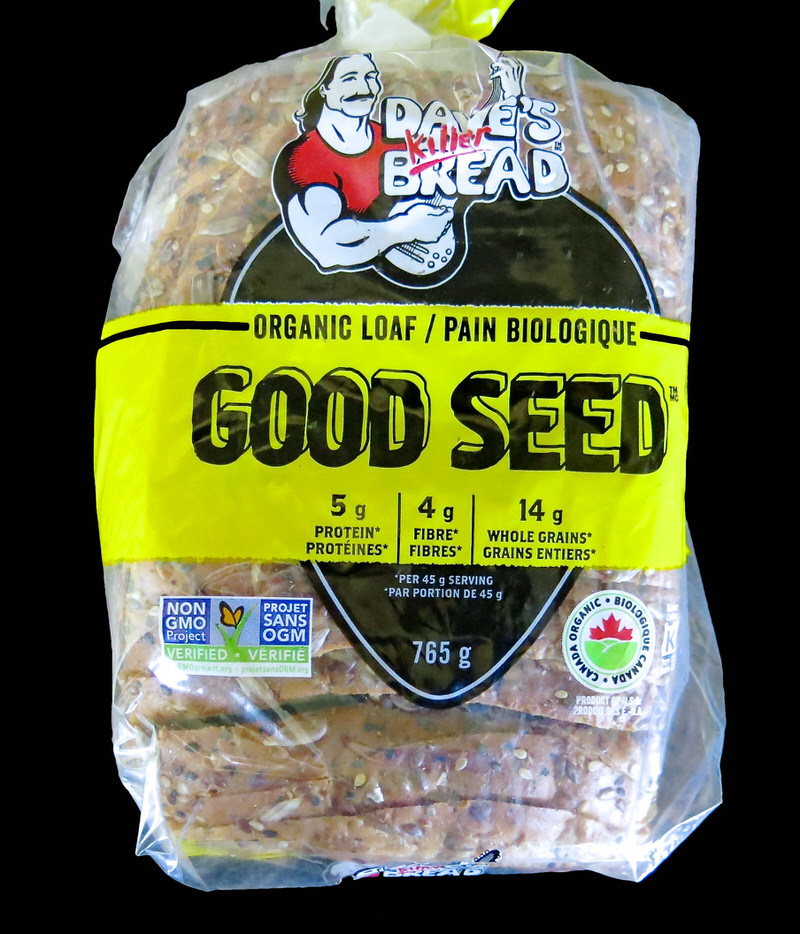 Of course, true to the brand, the loaf didn't arrive quietly.Pizzazz! Shaz-am! "Hello, I've arrived, let the party begin" is the message this delivery sent to me.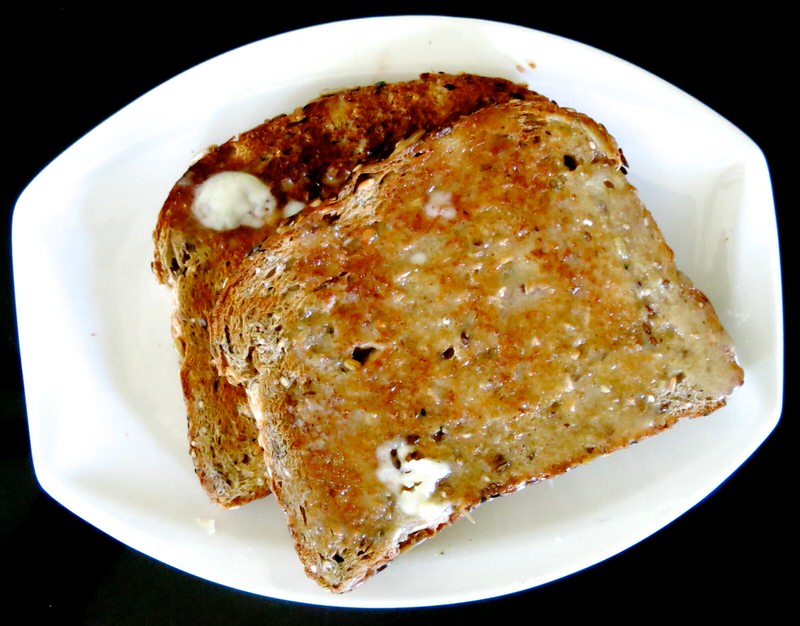 It is great any way you eat it, but toasted with butter is how I like my bread, and I challenge anyone to offer a better slice of toast than Dave's Killer Bread Good Seed Toast.
Dave's Killer Bread: A Bold, Brave Bread with a Sense of Humour!

Not only is Dave's Killer Bread full of really good real food, it presents a big, bold, brave personality with a full blown sense of humour in the above video as some foreboding fellows offer free bread to passers-by at a local market.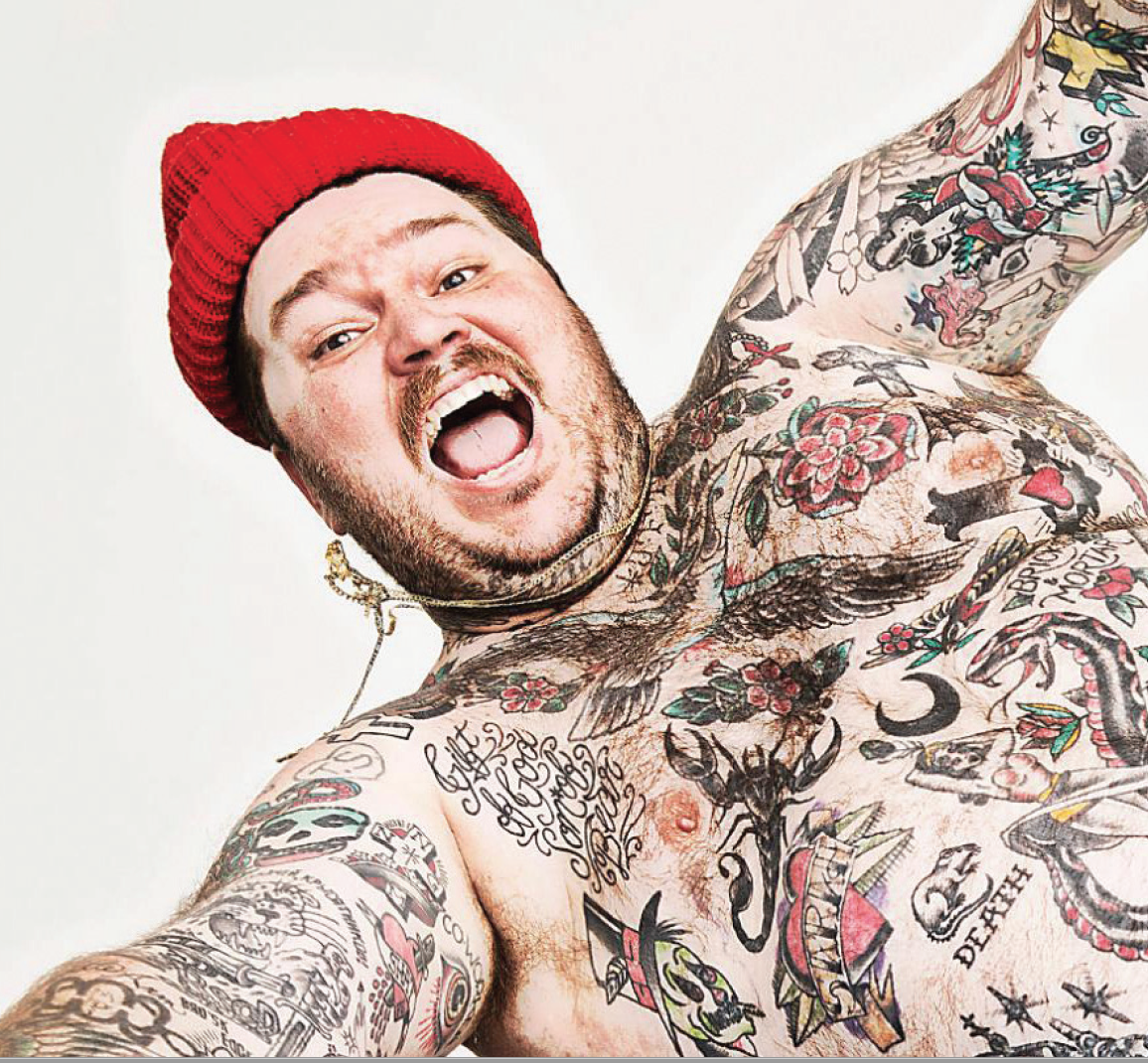 A partnership with celebrity chef Matty Matheson as brand ambassador was an initiative with the Canadian launch that punctuated the focus of Dave's Killer Bread to celebrate the achievements of the underdog and offers support and opportunity to those whose lives paralleled that of Dave's. A Chef Matty recipe follows, below.
Dave's Killer Bread: Number One Selling Organic Bread with Recipe from Canadian Chef Matty Matheson

It is now the number one selling bread in the USA! Famed Canadian celebrity Chef Matty Matheson, the quintessential brand ambassador for Dave's Killer bread, developed the recipe below. And, for more creative and innovative recipes for using Dave's bread, take a look here.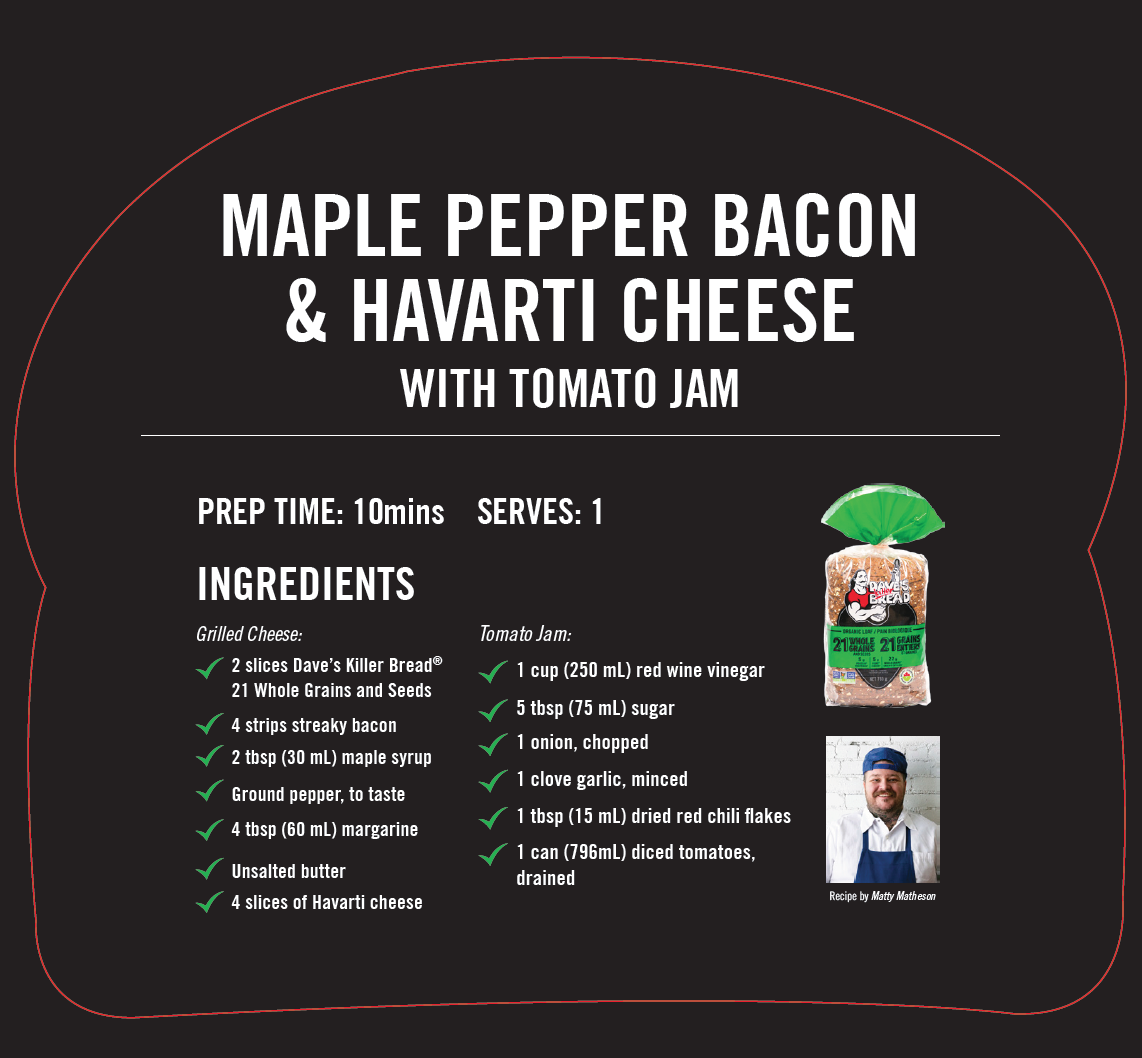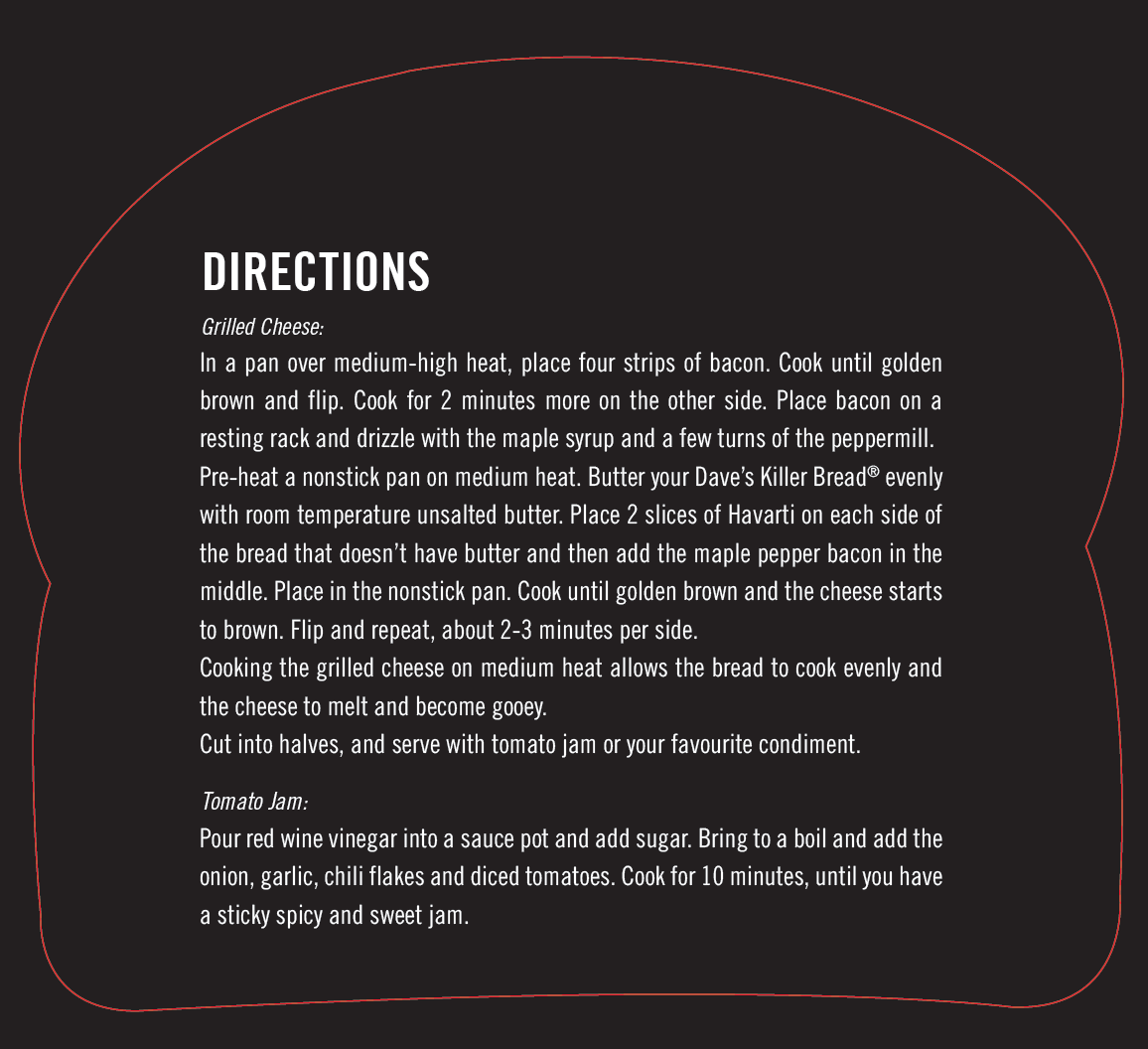 Dave's Killer Bread: For People that Want To Know What They Eat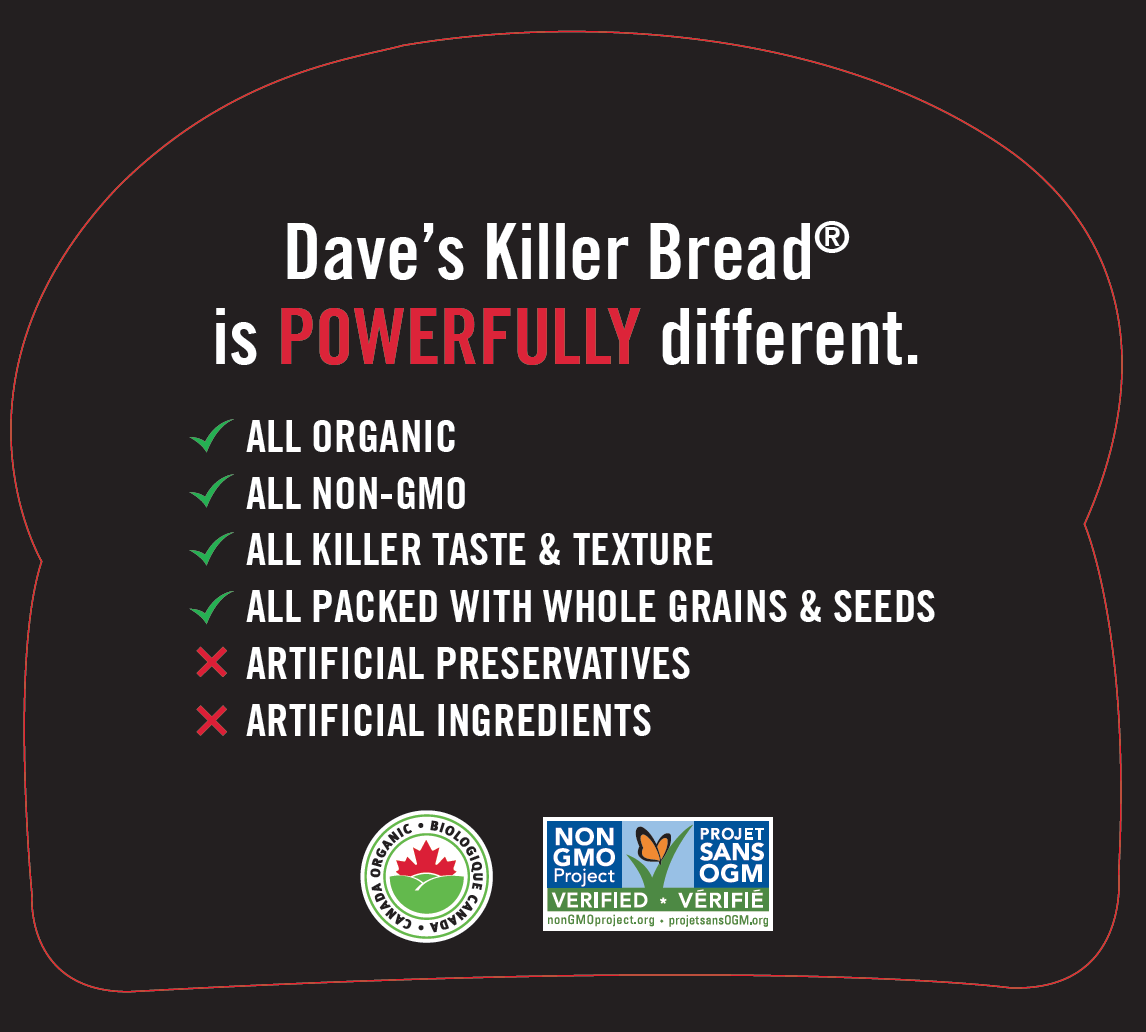 Dave's Killer Bread: Varieties Available in Canada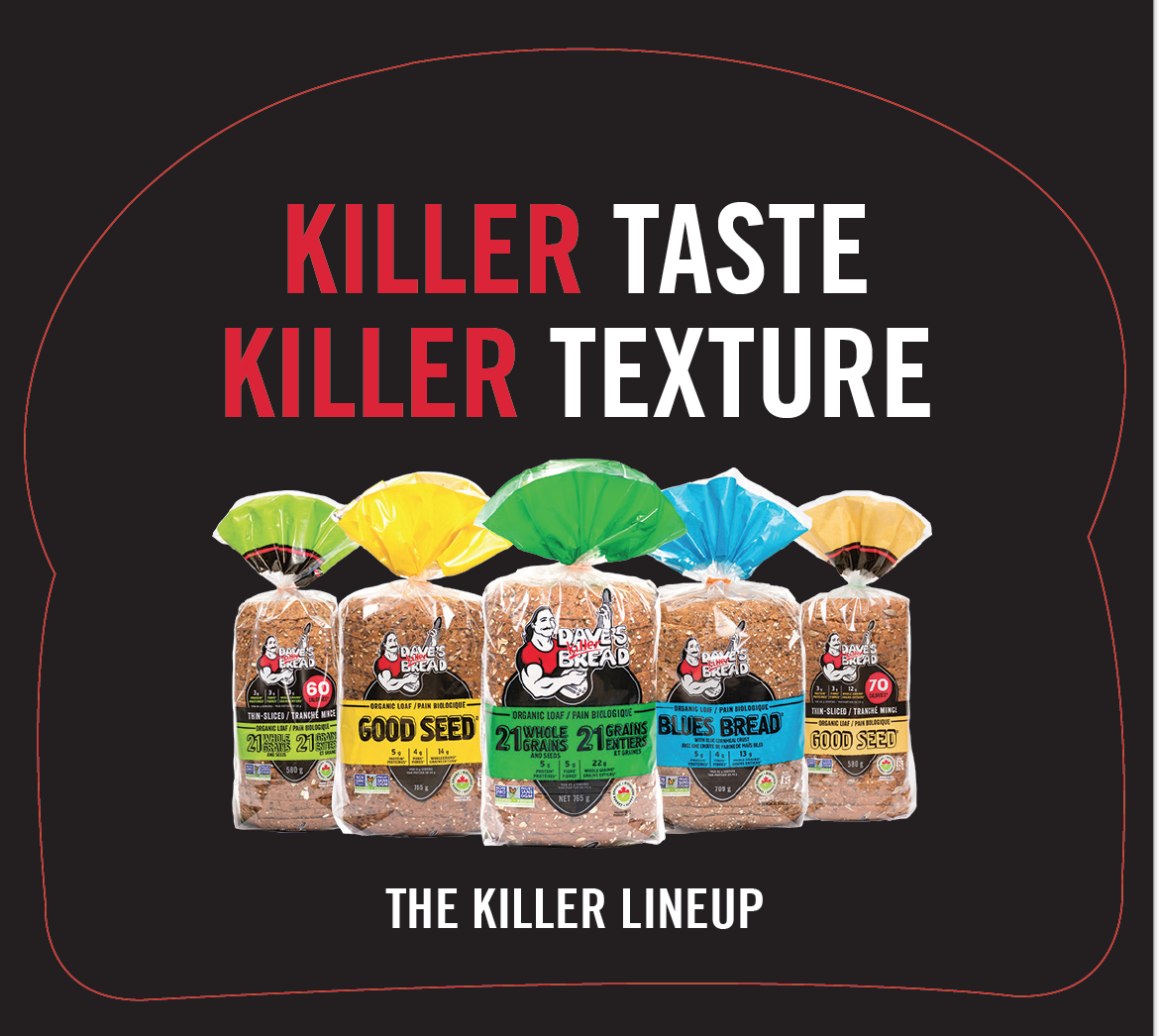 Dave's Killer Bread: Please do "Kiss and Tell"! Blow Dave a Kiss through your Social Media Network

Share your #BreadHead Story! What is your favourite loaf? What's your favourite way to eat it? Inquiring minds want to know. Definitely share in the comments section, below. My favourite way is absolutely, hands down, toasted with butter.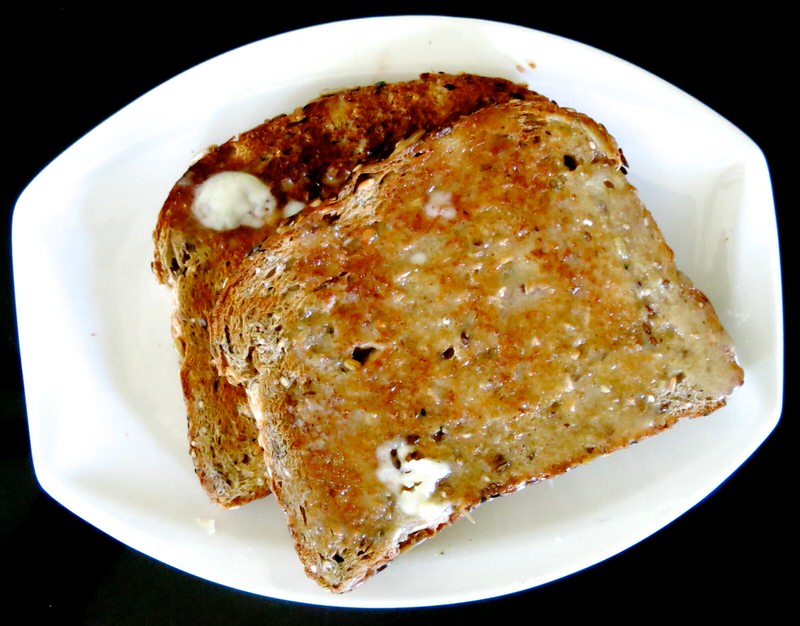 That's all she wrote. One slice is substantial enough to fill me right up and it will stick to your ribs, built your bones and provide you with a delicious, nutritious and economical snack or meal accompaniment. What a gift to our young and growing children. A bread you can actually feed them that is healthy!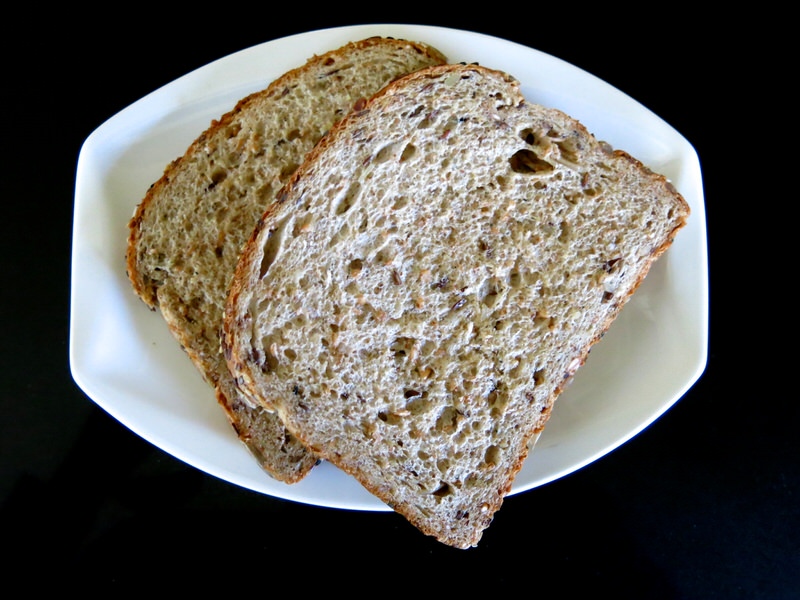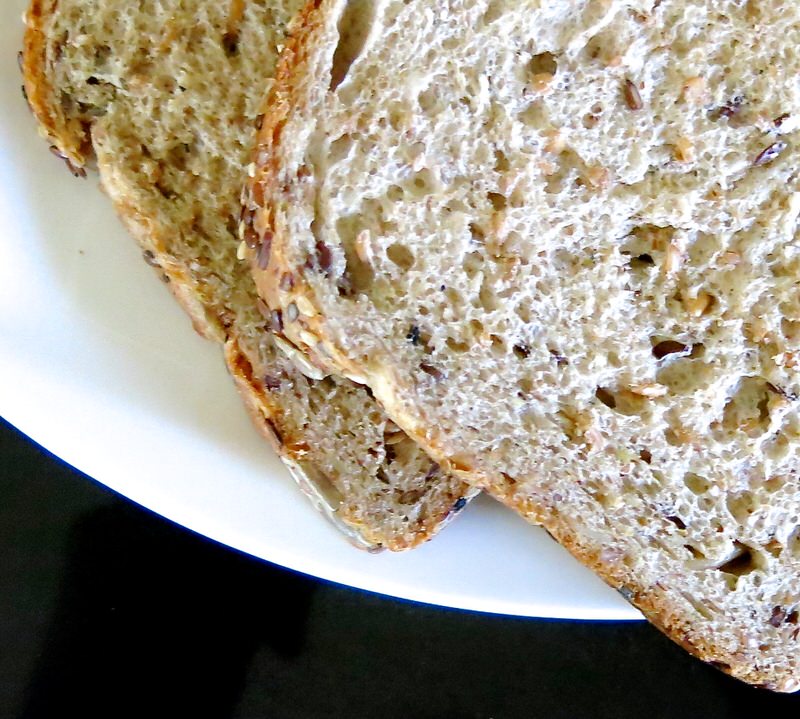 I am so happy the Dave found his way home.
Facebook: @DavesKillerBreadCanada
Instagram: @DavesKillerBreadCanada
Twitter: @KillerBread
Pinterest: @Killerbreadman
Hashtag: #DKBCanada
Use #DKBCanada and any other of the above tags with @acanadianfoodie to "Blow a kiss" to Dave and Tell your Killer Story. Don't forget Pinterest, below!