Charred Corn Zucchini and Tomato Salad: Inspired by Karen at Bridge
Charred Corn Zucchini Tomato Salad is my new favourite recipe. Love my bridge gals every Wednesday afternoon. It's been 2 years now. Time for a party! I hate to confess that my bridge isn't showing too much progress, but I am sure enjoying the gals I play with.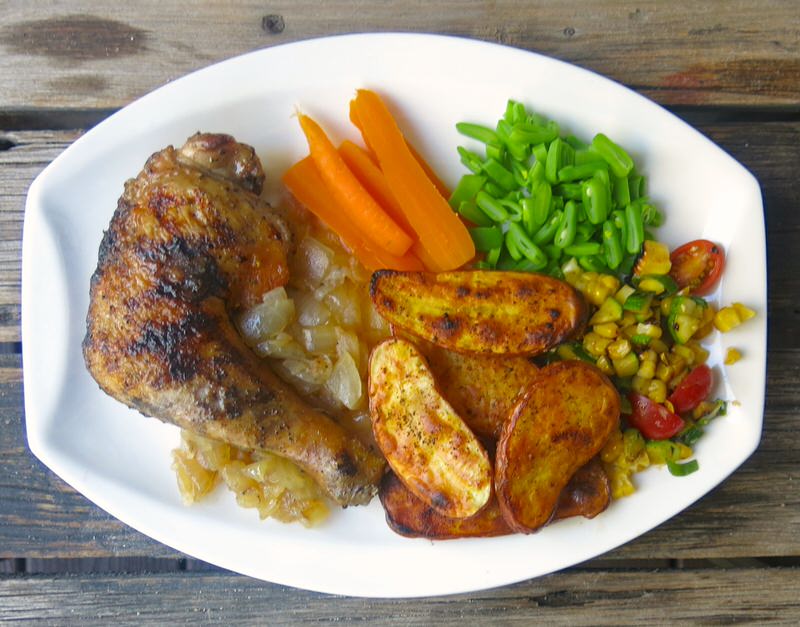 We play what they call "Kitchen Bridge", in that, we chat. A lot. And share recipes. Last week, Karen shared this Charred Corn Zucchini Tomato Salad that she cut out of the Edmonton Journal. When she sent it to me, there wasn't an author or a date, so Dear Edmonton Journal, apologies with thanks for the recipe!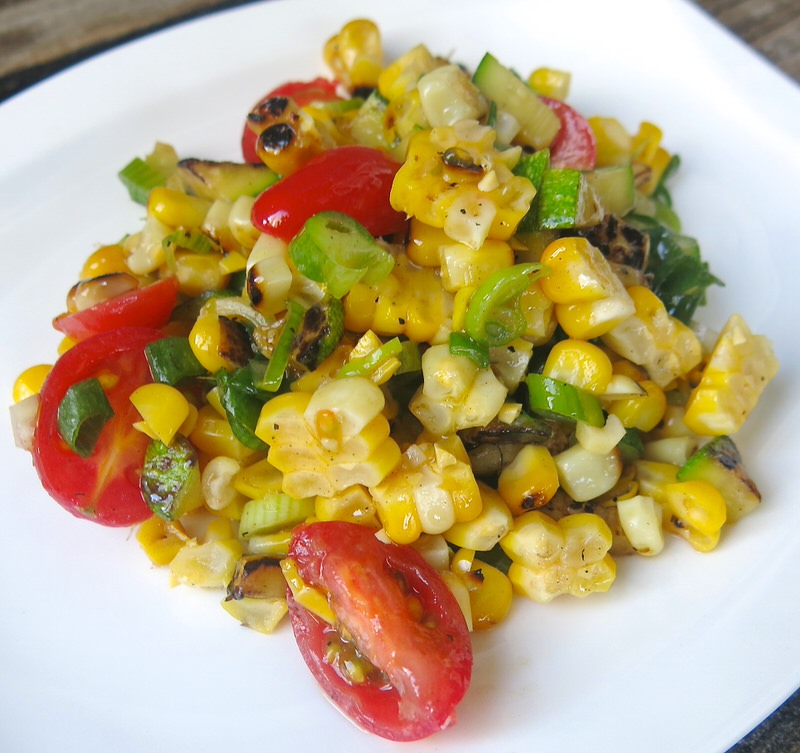 And, thank you, Karen. I loved it. It was a bit of a puzzle for me, though, that a Charred Corn Zucchini Tomato Salad with such simple ingredients could be as tasty as Karen and Diane professed.
Charred Corn Zucchini and Tomato Salad: Mis en Place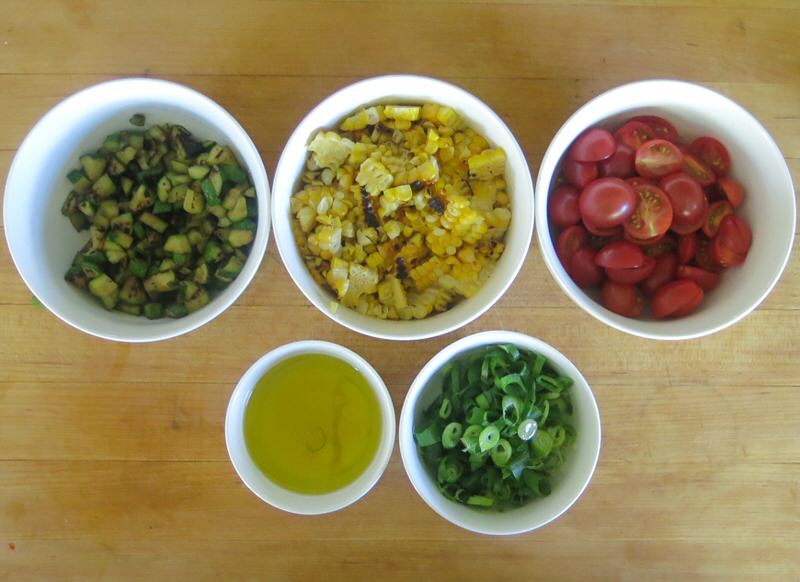 I did not expect the taste experience to be so pleasing with only 4 vegetables. The charring of the corn and the zucchini presents a toothsome texture that increases the complexity of the flavour via the chew. Oh, yes, it does. Surprisingly, tasty! It's on my "make again list", for sure!
Charred Corn Zucchini and Tomato Salad: Charring the Corn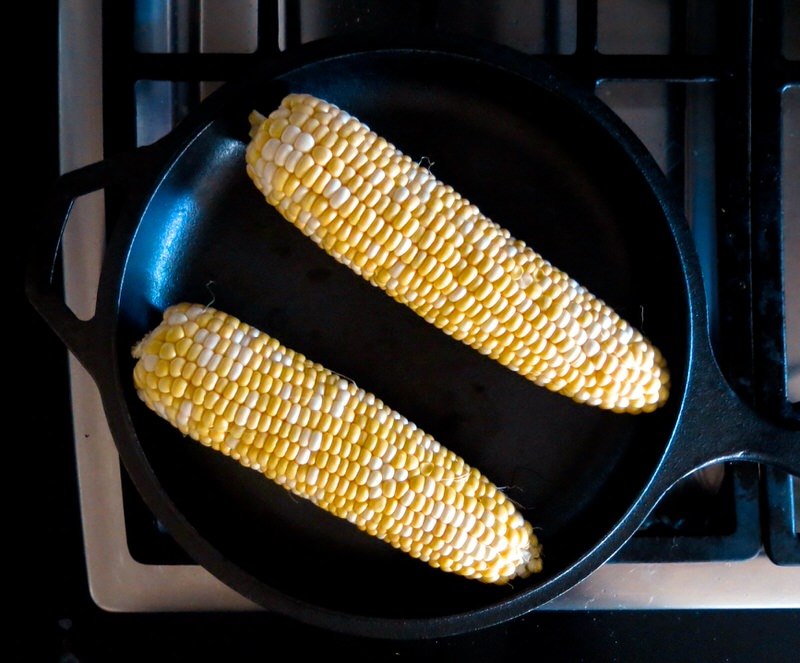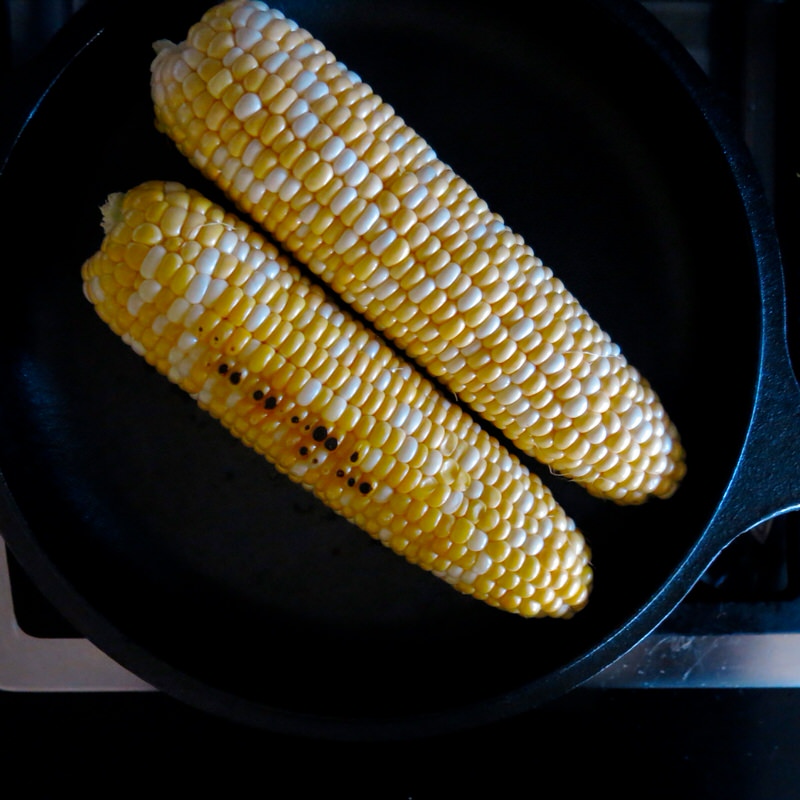 Fortunately, I have a very heavy cast iron pan for sourdough bread baking that was perfect for charring corn. Better than my grill, actually. Left it on the gas burner on high until smoking and in when the corn. When I heard popping, I turned the cobs. It took longer than I expected. I didn't time it, but got a good bit of charred bits, all round. I would say half and half and about 10 minutes, all in for the charring part.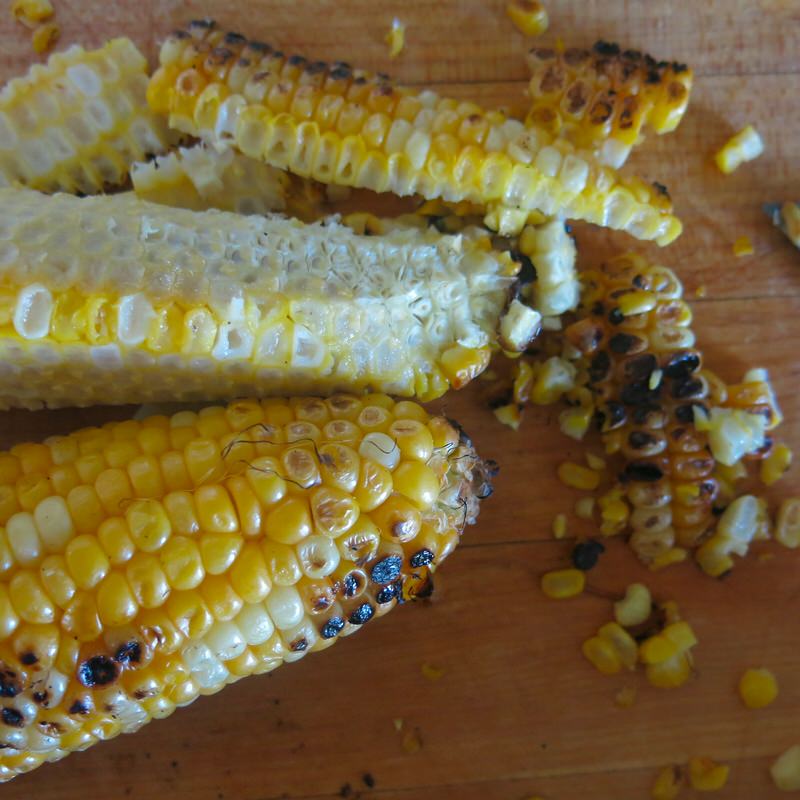 Set aside till cool, then cut off the cob and into a bowl. I separated the sliced ribs a bit by hand. Not to individual niblets or kernels, but as you see.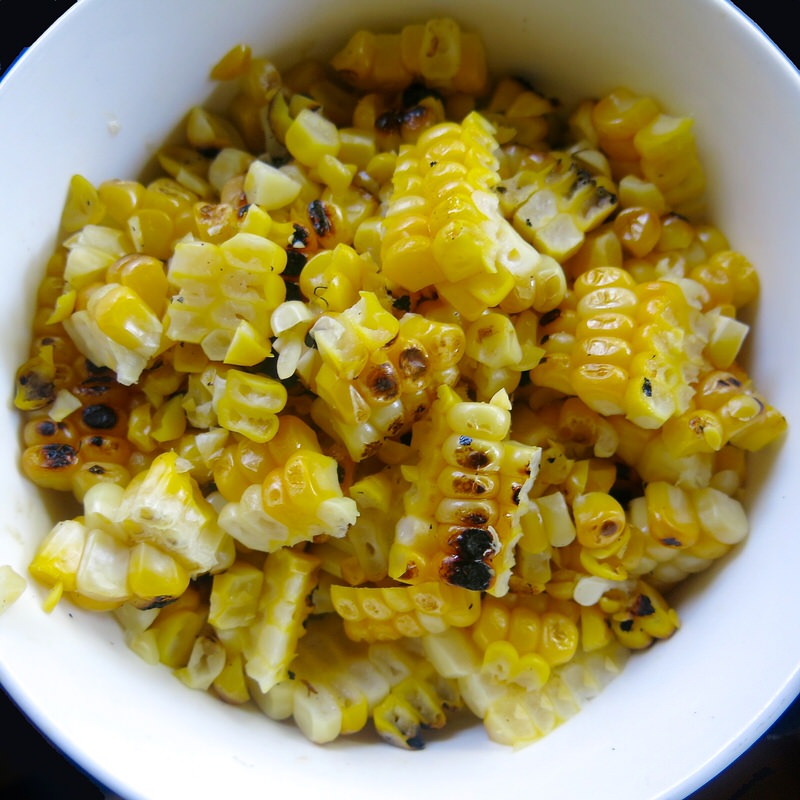 Interestingly, when raw, there was an equal amount of zucchini, tomato and corn.
Charred Corn Zucchini and Tomato Salad: Charring the Zucchini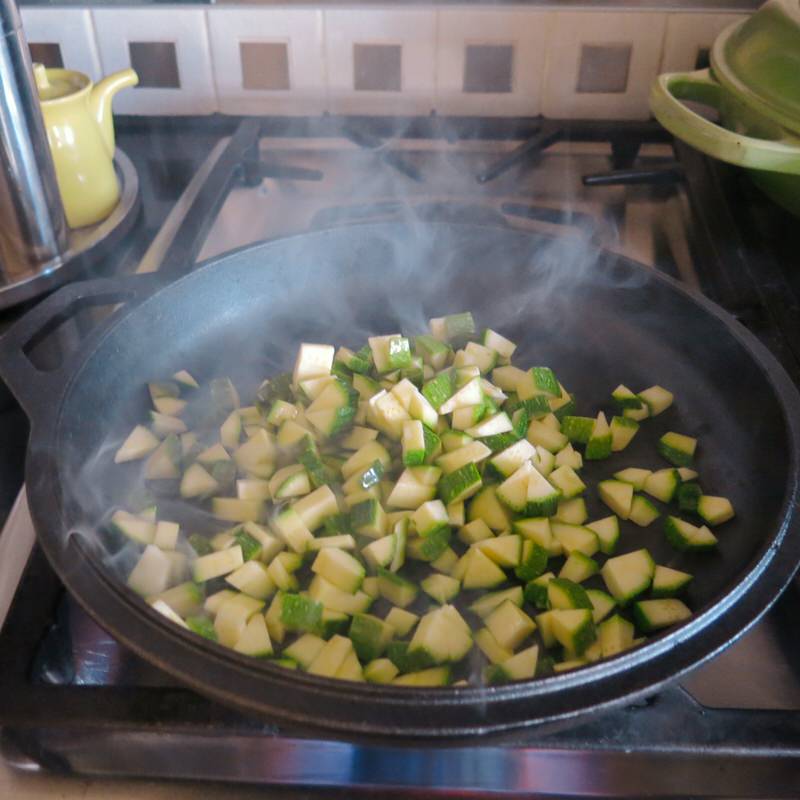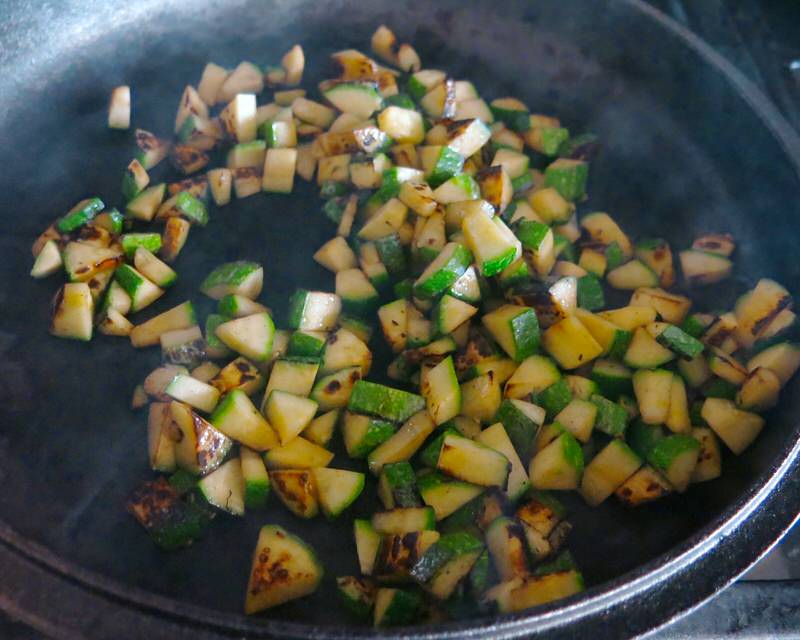 I used baby zucchini, so no need to remove seeds as there weren't any. I chopped the zucchini into kernel or niblet sized bits and immediately after charring the corn in the scorching hot cast iron pan, tossed in the zucchini bits. They took about two minutes to char. There was some water loss in the form of steam, as when I placed the 1 1/2 cups of zucchini back into the bowl, it was about half of the mass after charring than before charring.
Charred Corn Zucchini and Tomato Salad: Putting it all Together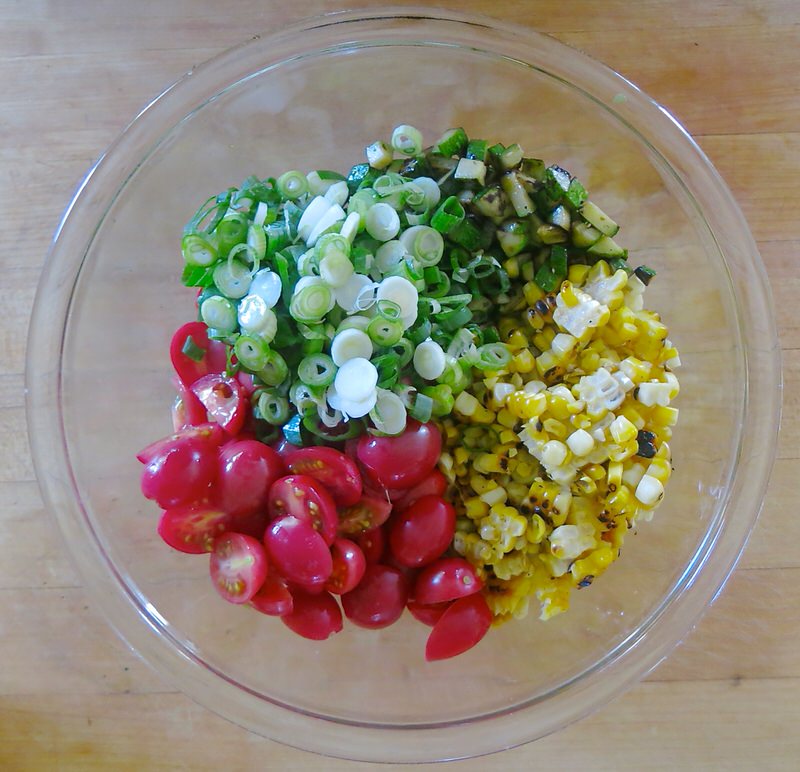 Room temperature charred corn and zucchini are tossed with the halved tomatoes, sliced green onion and simple apple cider vinaigrette.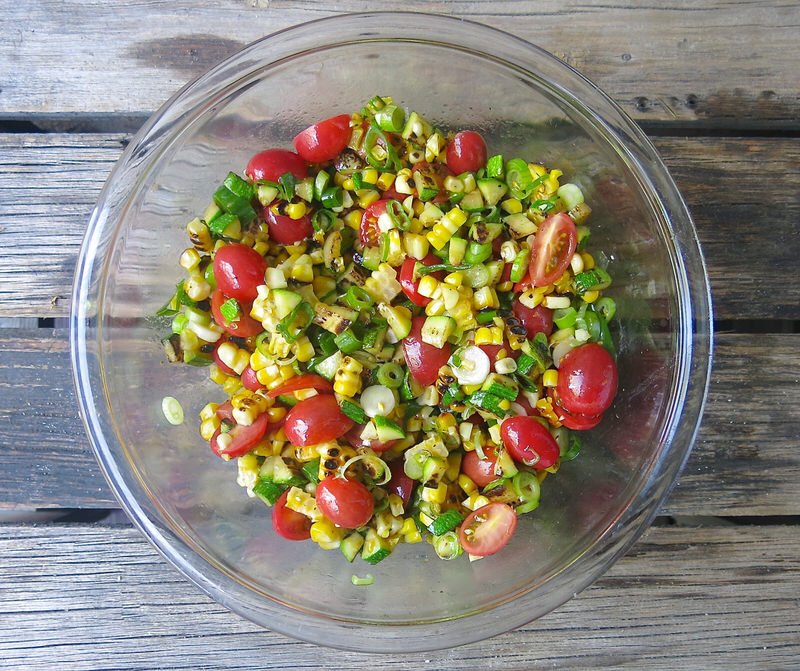 Charred Corn Zucchini Tomato Salad. Such simple seasoning with such simple ingredients creates a textural taste experience that is not expected and quite a quiet little pleasure.
Charred Corn Zucchini and Tomato Salad: Serving the Salad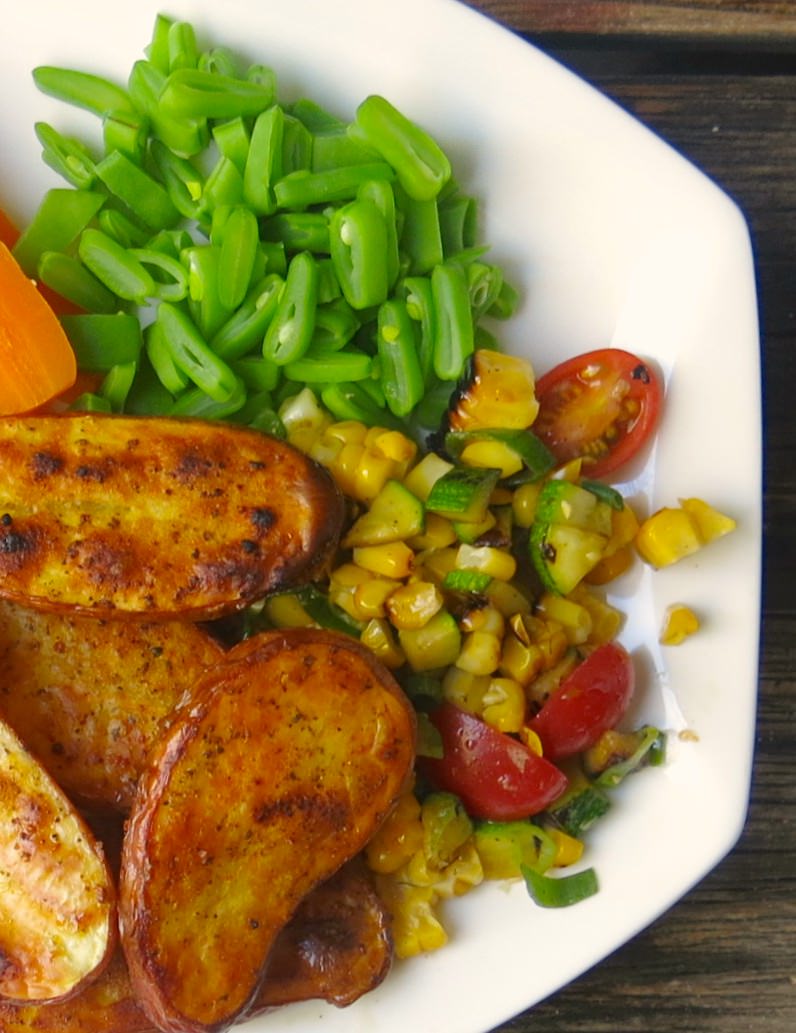 I served the Charred Corn Zucchini Tomato Salad for our weekly family Sunday Supper but it would be a hardy stand alone salad for lunch.
This week, it was grilled chicken legs and thighs, fresh green broad beans, fresh baby Nantes carrots and our family favourite Oven Roasted Red Skinned Yellow Banana Potatoes from Riverbend Gardens at Old Strathcona Farmer's Market.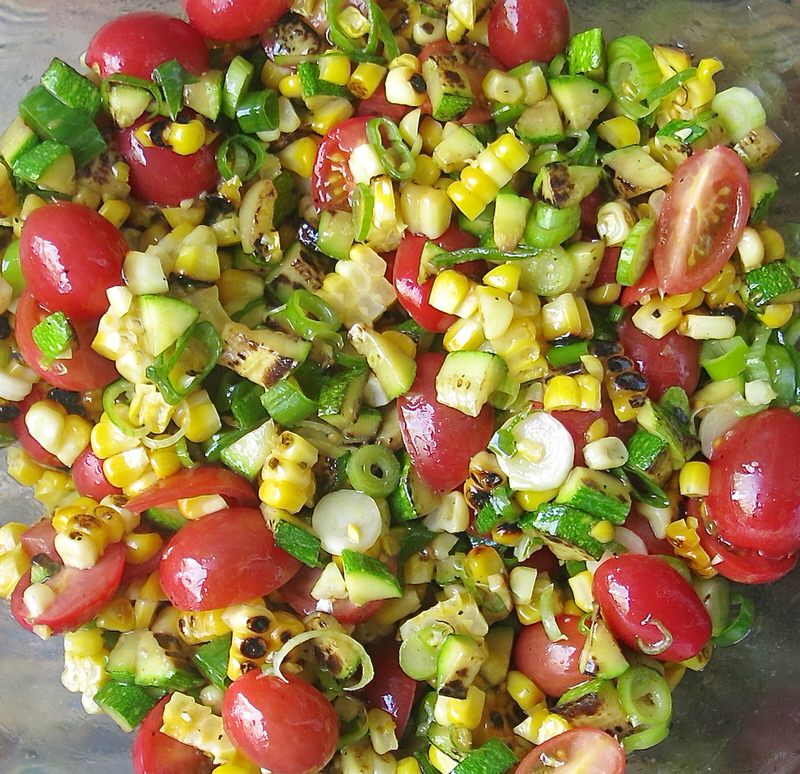 Deee-licious!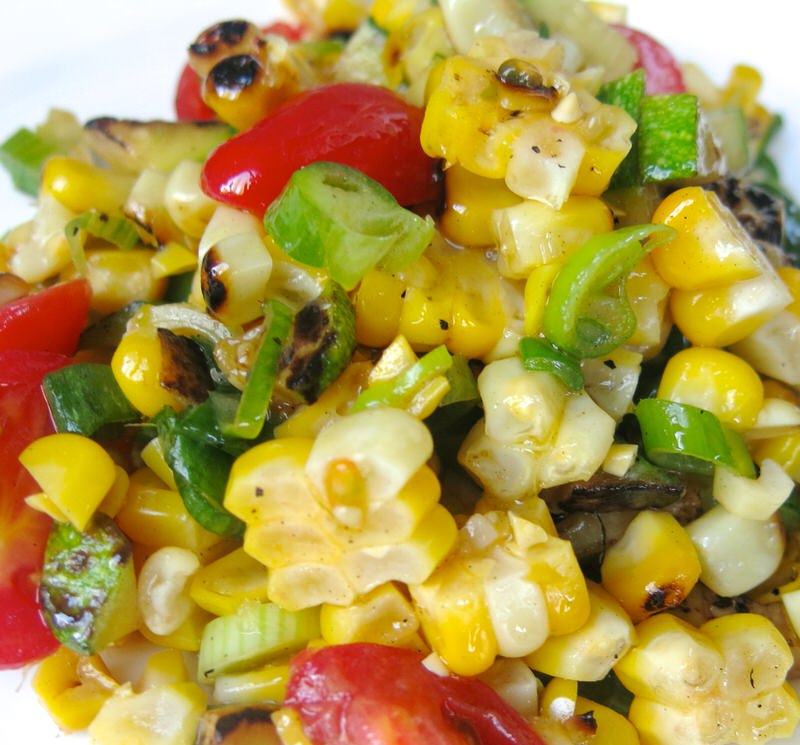 Let me know if you make Charred Corn Zucchini Tomato Salad or if you have a favourite harvest salad recipe. I have another, and haven't made it this year, but am crazy over it: Prairie Garden Summer Salad. However, it is a bit more of an ordeal as there are so many colours and textures and every single vegetable from a Prairie Garden in it, almost! Chime in!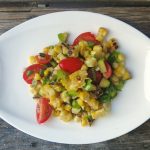 Charred Corn Zucchini and Tomato Salad
A delicious salad recipe that my Bridge friend, Karen, cut out of The Edmonton Journal in September 2017. No date and no name in the clipping, but delicious! Thank you for sharing, Karen!

Ingredients
Ingredients
1

tablespoon

cider vinegar

3

tablespoons

extra virgin olive oil

½

teaspoon

sea salt

2

ears corn

husked and cleaned

vegetable oil

11/2

cups

seeded* zucchini

diced to corn-kernel size

2

green onions

thinly sliced

1

pint

cherry tomatoes

halved
Instructions
Instructions
Combine vinegar, olive oil and salt; whisk and set aside

Heat heavy, cast iron pan to highest possible setting; lightly rub corn with oil

Grill-fry cobs using tongs, turn often until spot-charred on all sides (do not completely blacken corn); remove and cool

Toss zucchini with 1 teaspoon oil; fry in hot-hot cast iron pan until browned in spots and set aside to cool in bowl

Slice kernels from cobs into same bowl; add onions and cherry tomatoes

Whisk dressing, toss and serve
Recipe Notes
*seeding prevents salad from getting mushy