Thermomix Customer Incentive December 2017: Ground Breaking "Smartest" Kitchen Appliance!
Seriously, this machine is passed one's imagination and must be seen to be understood. That is why we offer one-on-one cooking experiences for interested clients. Telling you what this machine is like or what it can do is like telling you what something tastes like. You get the idea, but must experience "the taste" to have that frame of reference for understanding the magnitude of possibilities that this "second set of hands" introduces you to within the framework of your own kitchen.
Feeding your family delicious, nutritious and economical food is suddenly so much more fun! It can so easily be an interactive activity, or your children can simply do it all, on their own. It saves time, money, energy and increases creativity – who wouldn't want that?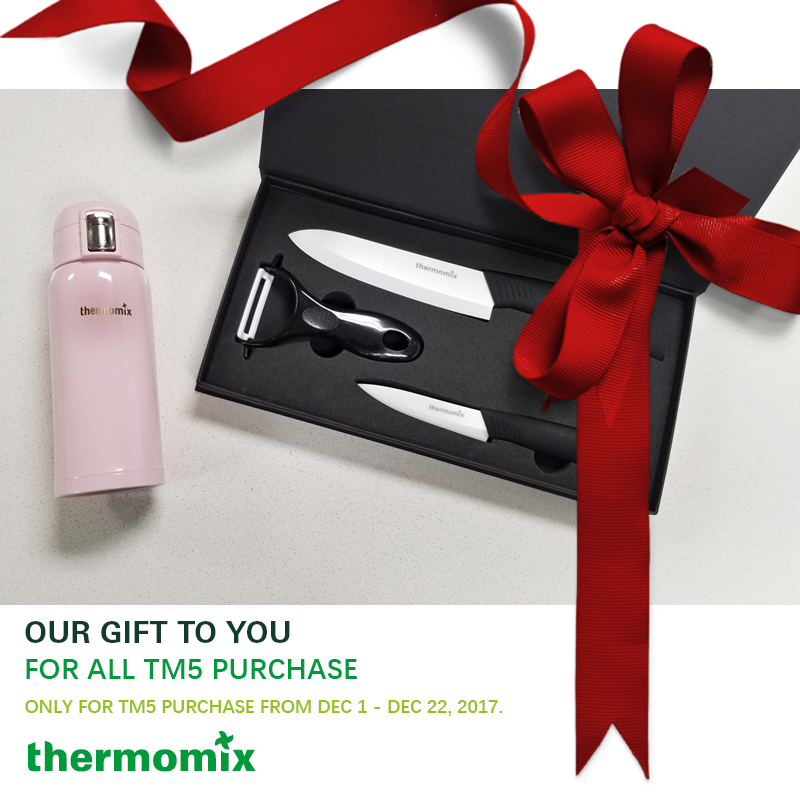 We support our owners with exceptional service and provide cooking classes for owners to inspire ongoing and creative use of your revolutionary kitchen appliance. If you have been think about it, now is the time.