Chicken Fried Steak: a great minute steak meal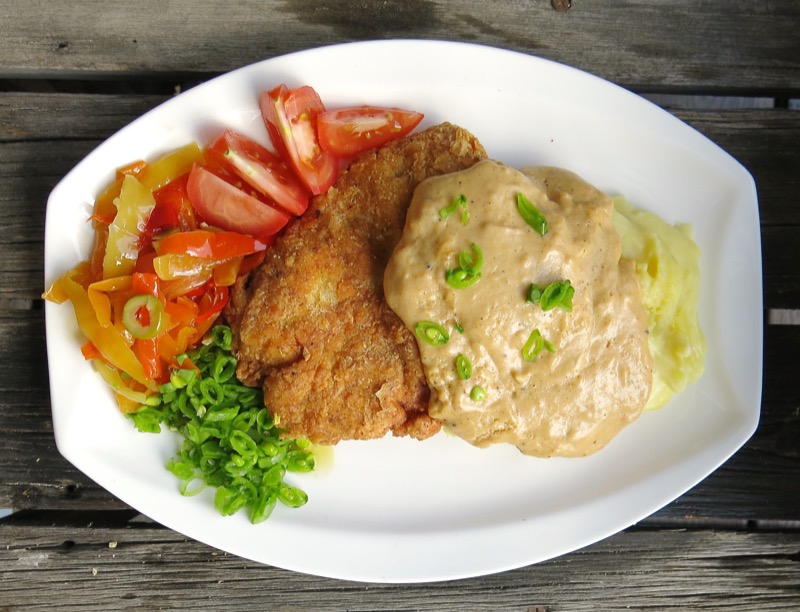 Certainly delicious and economical, but not so nutritious! However, fried food can definitely be enjoyed once a month, or so. I think so! I could never feel anything but the purest of pleasures when treated to my mother's homemade fried chicken. The reason I was motivated to find other ways to use this cut of beef is I have so much of it from last year's cow and got the new beef in December, so am working to finish up the minute steak. Chicken Fried Steak it is! Makes fantastic Crispy Ginger Beef, too!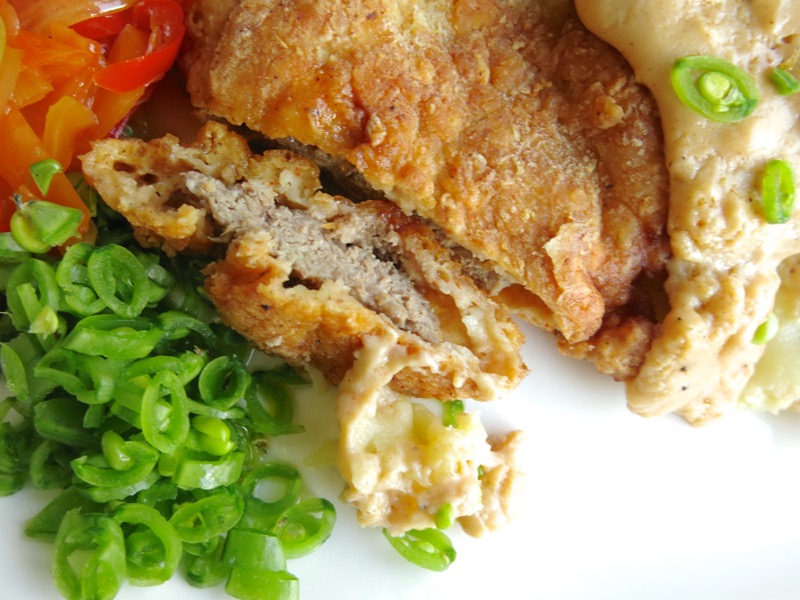 It was weekly or daily frying that was frowned upon, but these days, frequent frying home cooked food could sadly be a health benefit in so many homes where "home cooking" means unwrapping and zapping the evening meal. I know this intimately, having taught school for thirty years. I am well aware of the decline in my student's eating habits the past 15 years of my career. That was one of the reasons I decided to teach Foods my last three years. Not an easy decision for an English Teacher. Yes. My students would go home and teach their parents how to cook delicious, nutritious and economical meals and reveled in the independent power that preparing their own food granted them.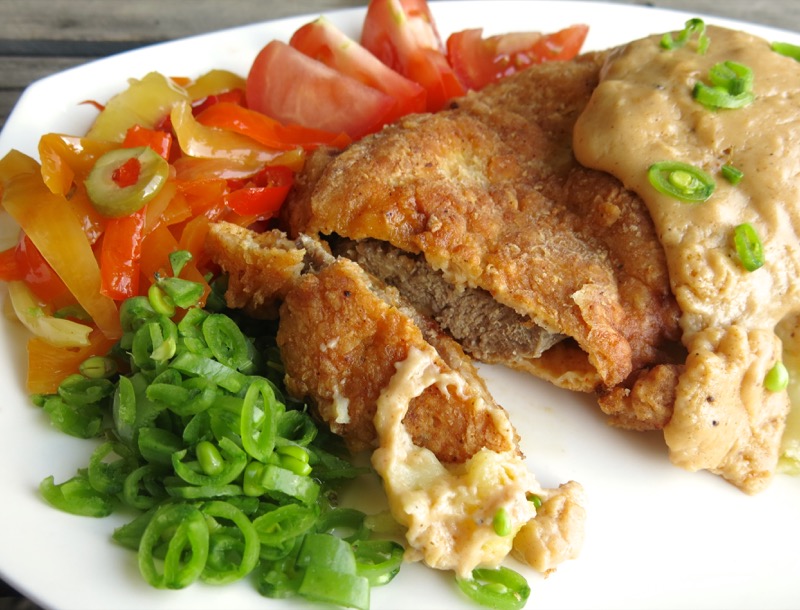 Minute steak has always been one of my favourite suppers. Simply dredge in seasoned flour and friend in butter, it was divine. Mom served it with mashed potatoes, vegetable and a tossed salad. I do the same. If it's a Sunday, I make mushroom gravy to go with it. My Serbo Charger loves it. When I first served him what I consider the classic Canadian prairie minute steak meal, his eyes lit up and he said, "What meat is this? It is soooo good!" I know!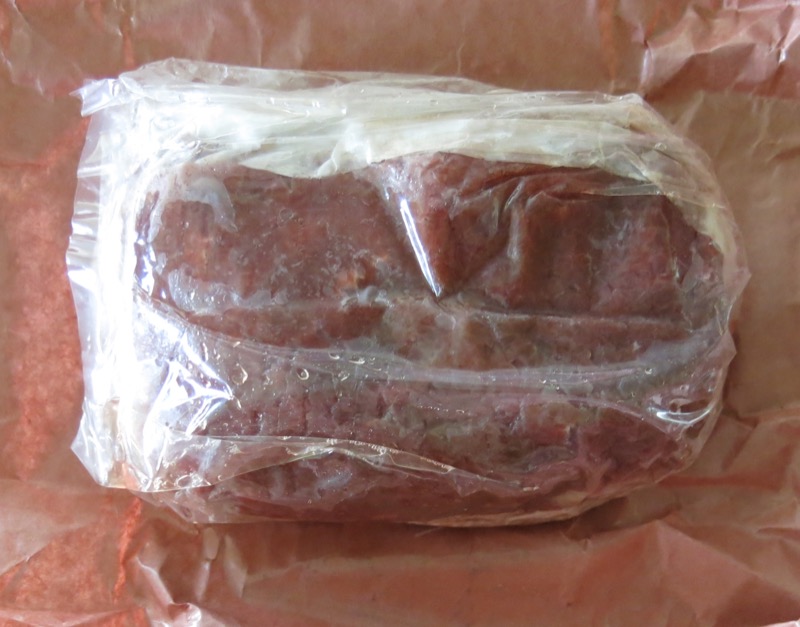 I recently found out that Cube Steak is the same thing as Minute Steak. Some people will say it is not, but it is the same thing as what Canadians living in the West know to be minute steak. It is tenderized and has those marks or "cubes" in the steak. Anyway, it all starts with really great "know-your-farmer" beef, right? The best food comes from the garden or the farm. Not a factory. Let's start there.
Dredging the Beef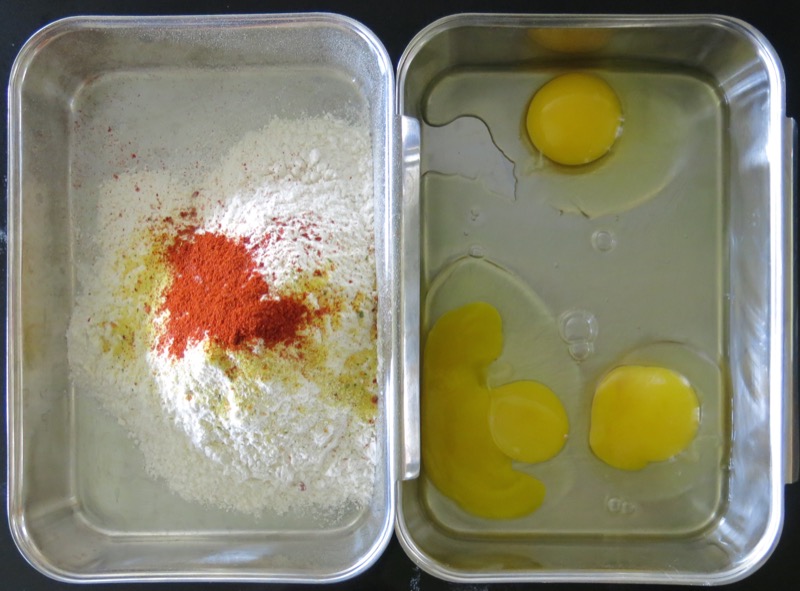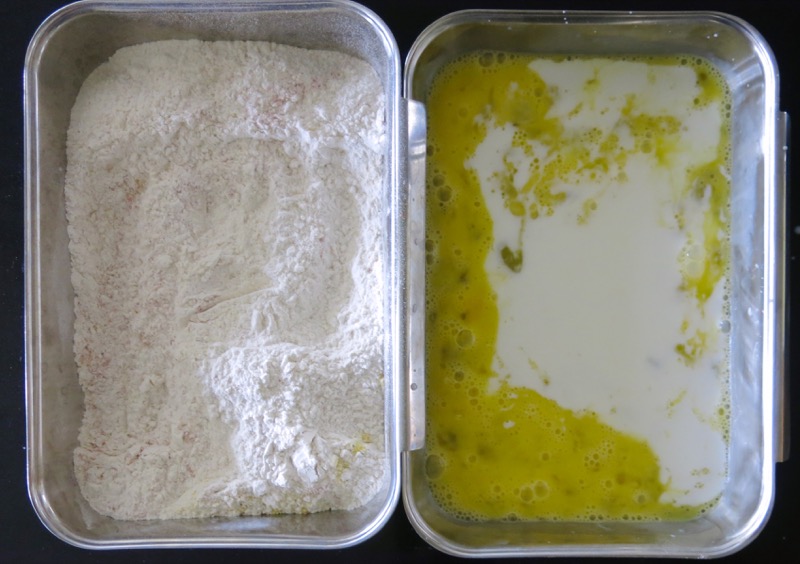 Preparation: Well seasoned flour is key. I used salt, pepper, really good Paprika and Vegeta. With 4 average minute steaks, I used 3 eggs; two is plenty.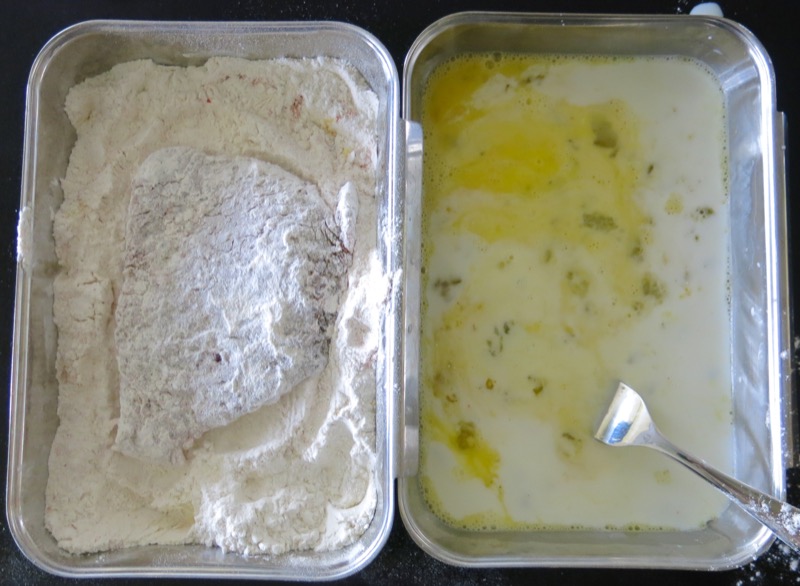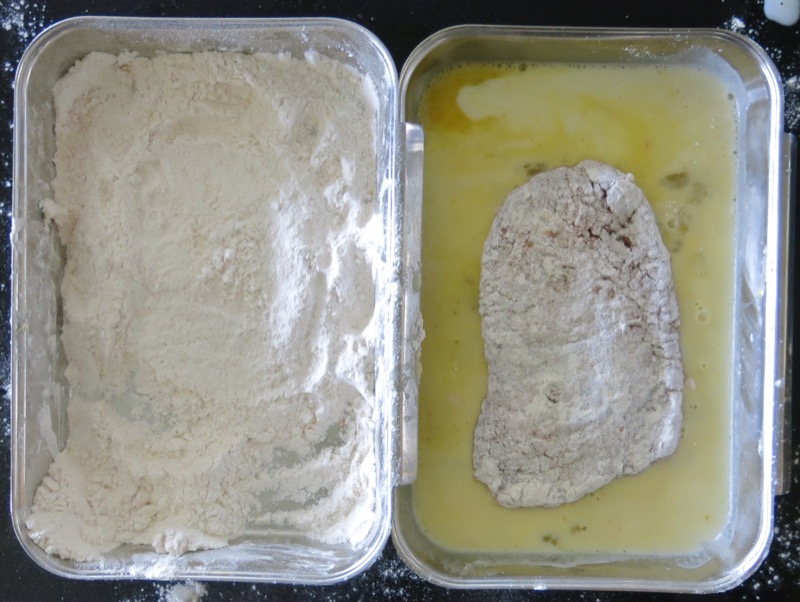 Step One: Mix the seasonings into the flour well; whip about 1/4 cup of milk into 2 eggs. Dredge meat well in the seasoned flour, then in the egg mixture.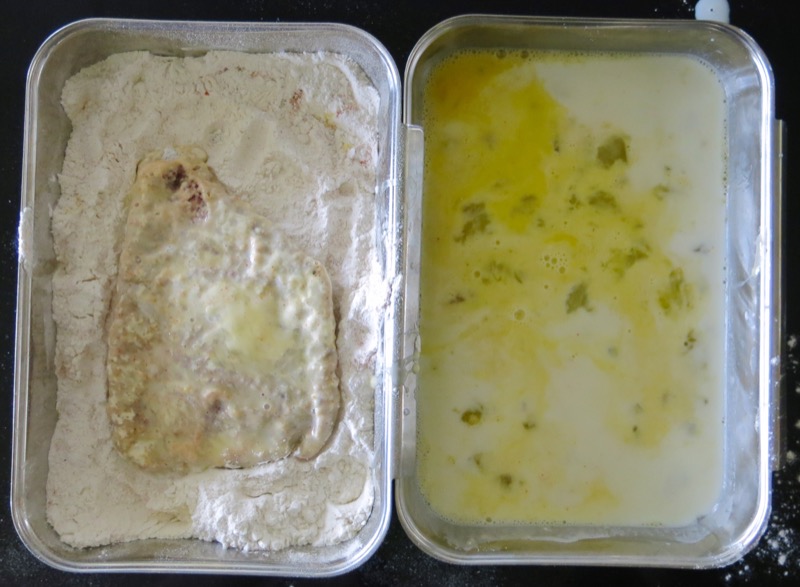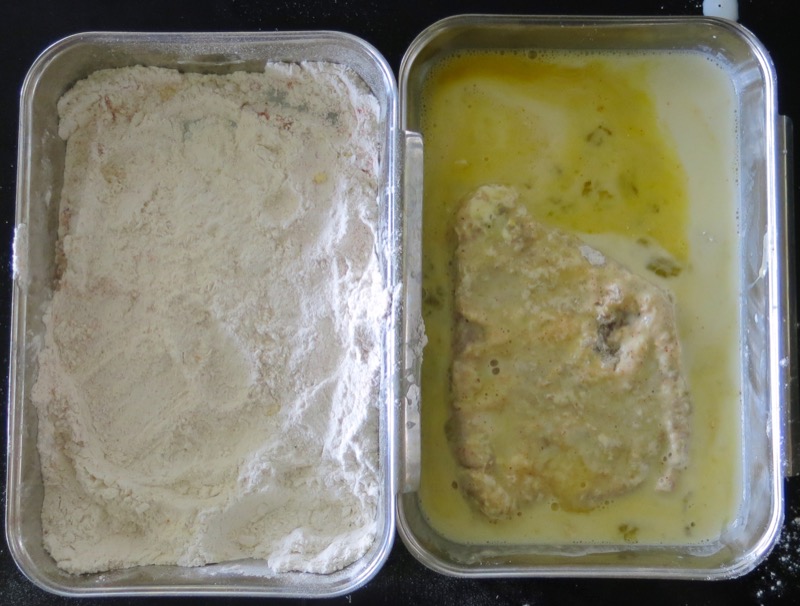 Step Two: Repeat, but use a fork so your fingers don't get coated with flour and egg: meat back into the flour, then back into the egg. Both sides carefully coated a second time.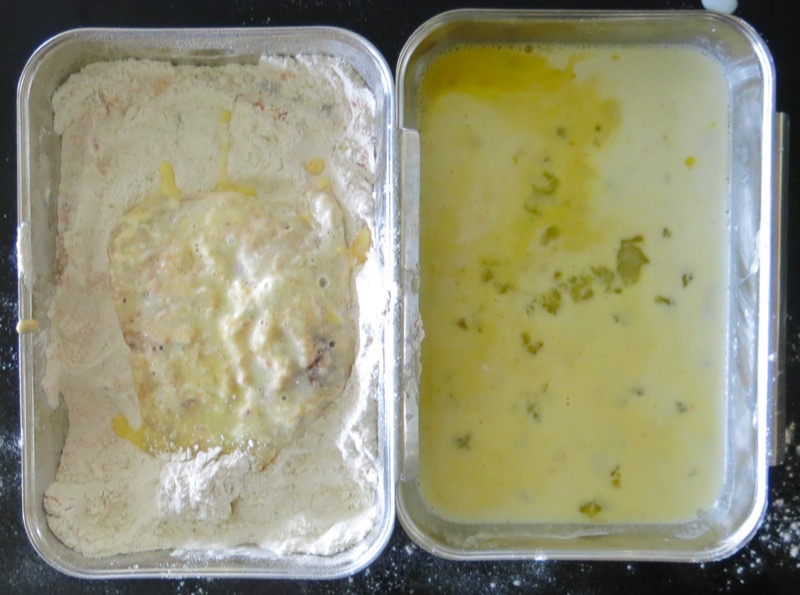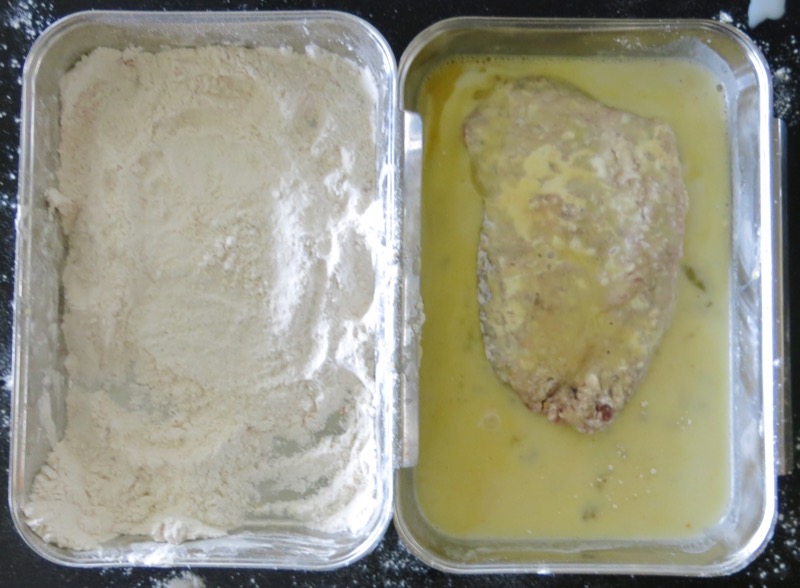 Step Three: Repeat, using the fork: meat into the flour and back into the egg mixture. Both sides carefully and thoroughly coated one last time.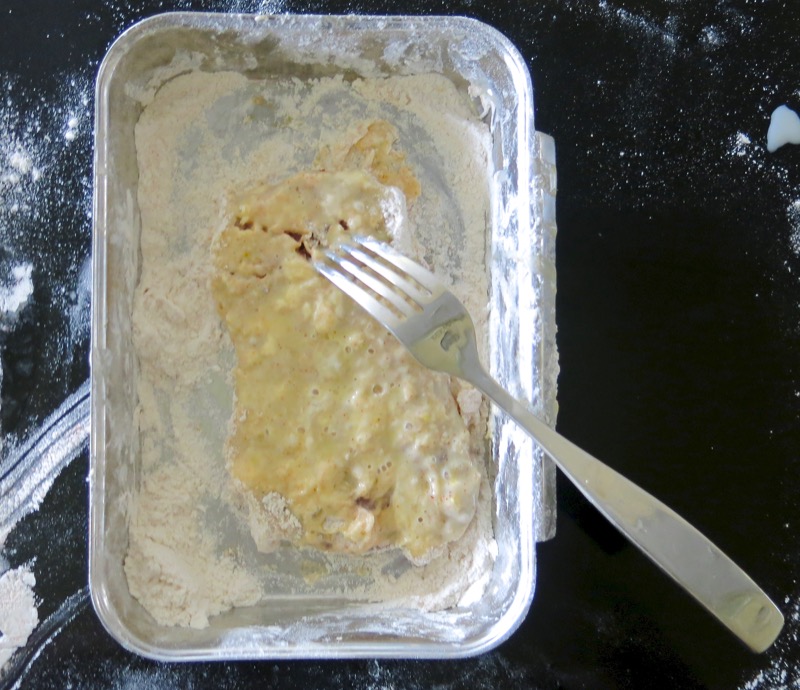 Finale: Let's sin a little. Back into the flour for the last time. Cover completely.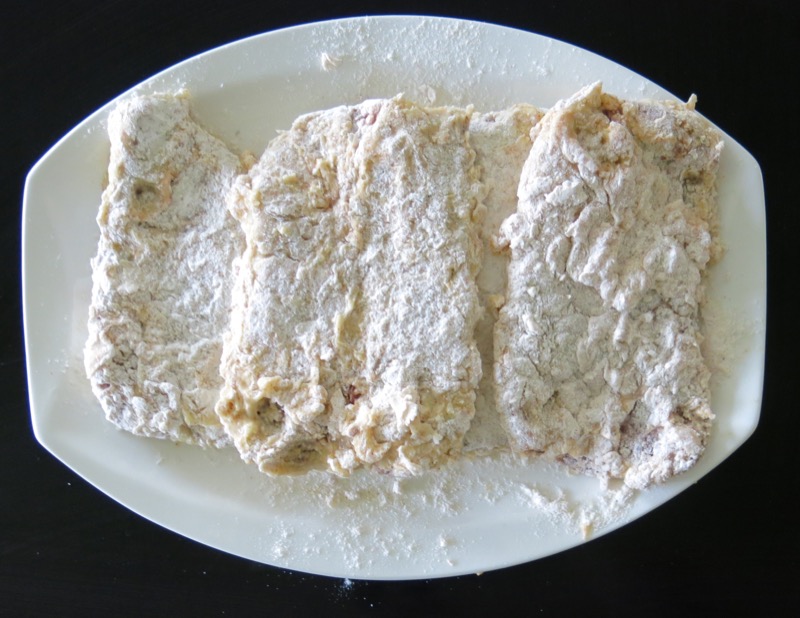 Each steak fillet dredged to the hilt now must rest a good 15 to 30 minutes.
Frying the Chicken Fried Steak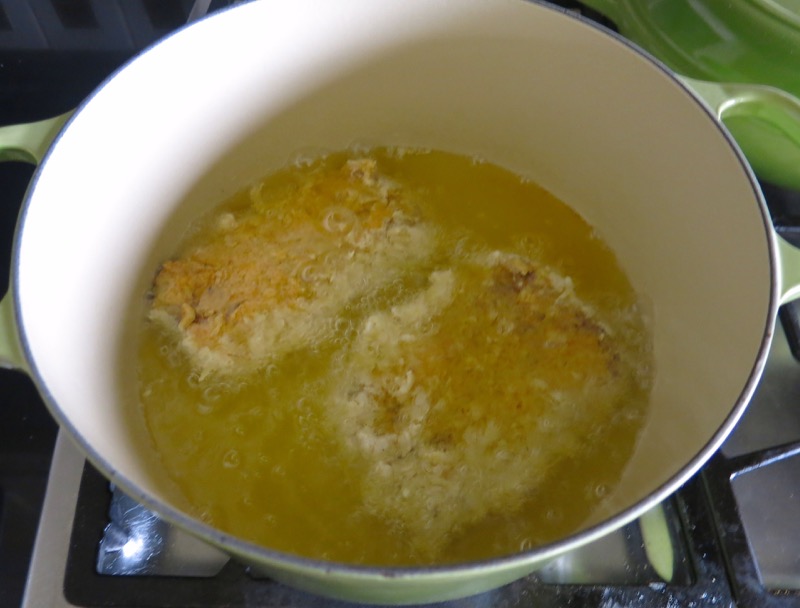 Vegetable oil set on medium high heat covering 1/2 inch bottom of the pan. Meat is added when the oil is sizzling. Don't rush. Gently crisp to golden perfection about 5-6 minutes per side. Drain on paper towels.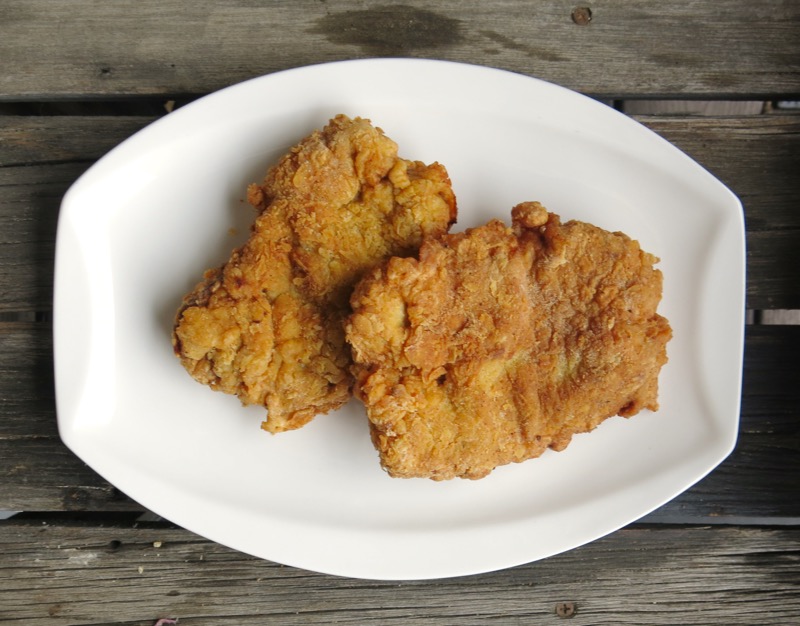 Yet it tastes completely different. Completely. Vanja looked up at me so confused. "But, where's the chicken?" And he meant it. I felt so bad. I wasn't trying to play a trick on him. He had just never heard of Chicken Fried Steak. Thankfully, he really enjoyed his meal.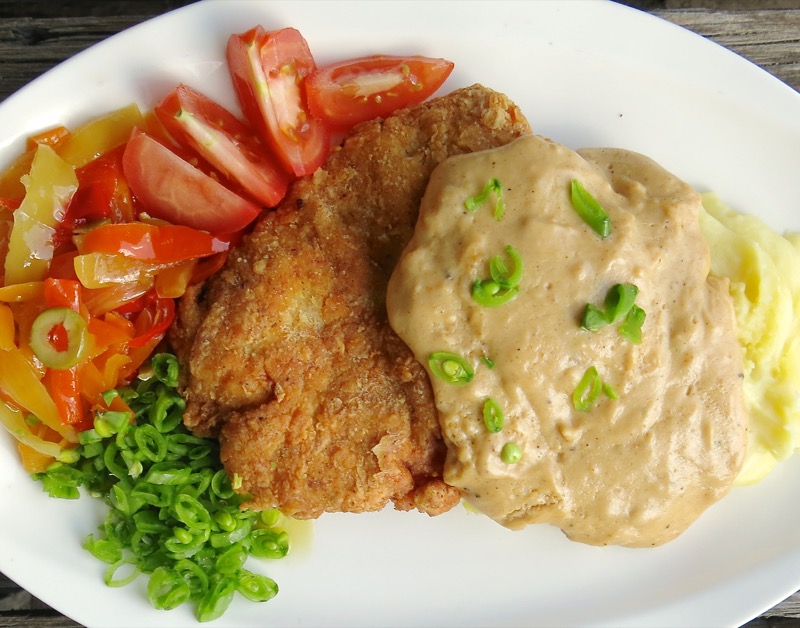 Mashed potatoes with Chicken Fried Steak and homemade milk gravy. The gravy was really thick and delicious. Seriously good food. Fresh tasty tomatoes, homemade preserved peppers in oil and a super simple sugar pea salad.
Making the Gravy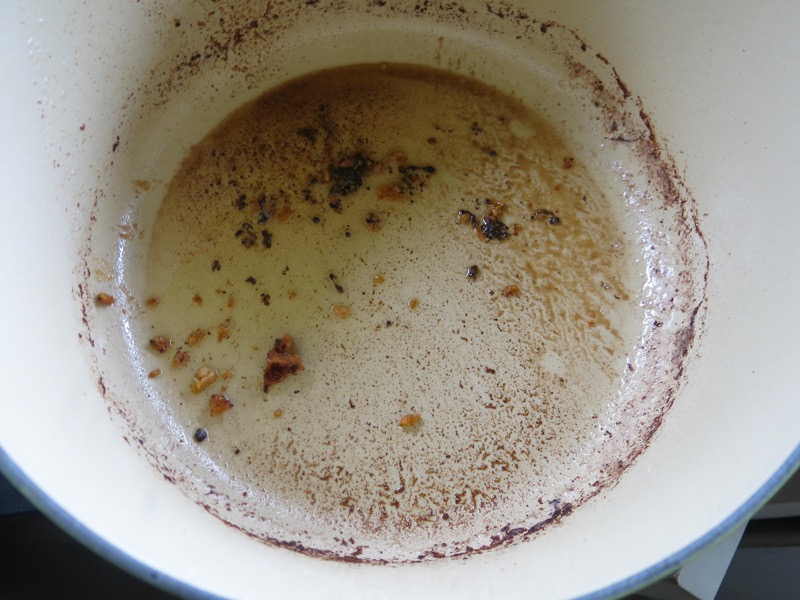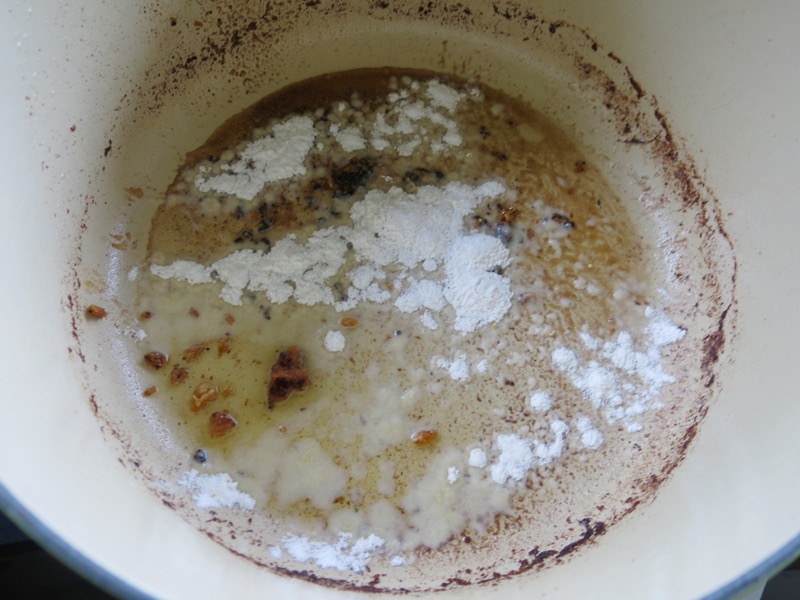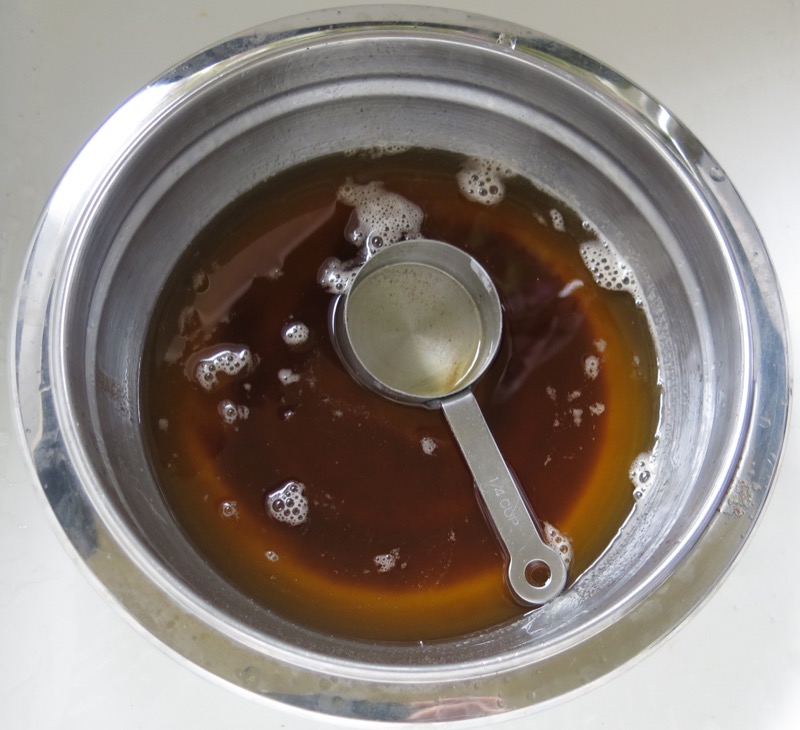 Strain oil from pan. Return crispy bits to the pan with 1/4 cup of the flavourful oil. Season. (Photo missing, but I added salt, pepper, vegeta and paprika: the same seasonings used in the dredging flour.) Add flour and heat to cook gently into a roux. When the fat and flour bind with the crispy bits and move around the pan, start adding the milk, a little at a time, over a good medium heat, until the gravy is thick and bubbly. Re-season, as needed.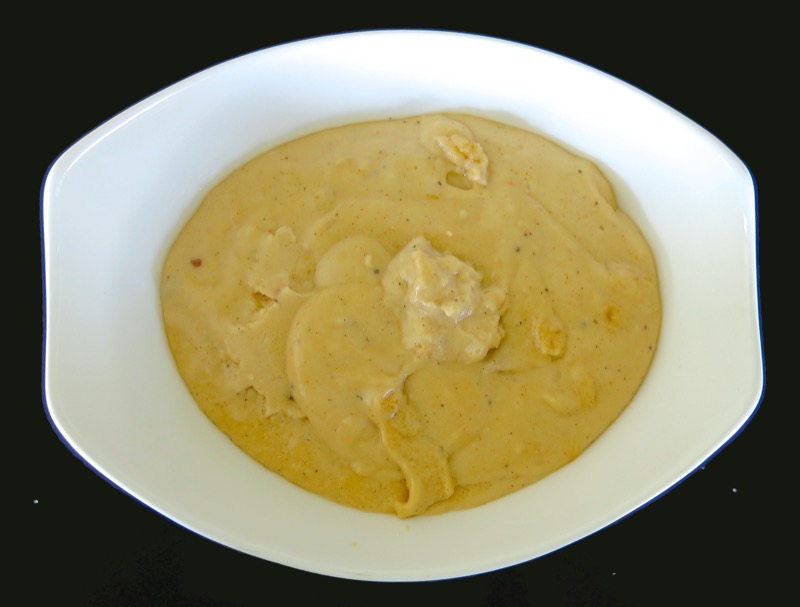 Mom always made a thick milk gravy with fried chicken. It is every bit as deadly with this Chicken Fried Steak. What I also was surprised about is how similar, yet vastly different this Southern recipe is from our Canadian prairie one. It is all in the dredging.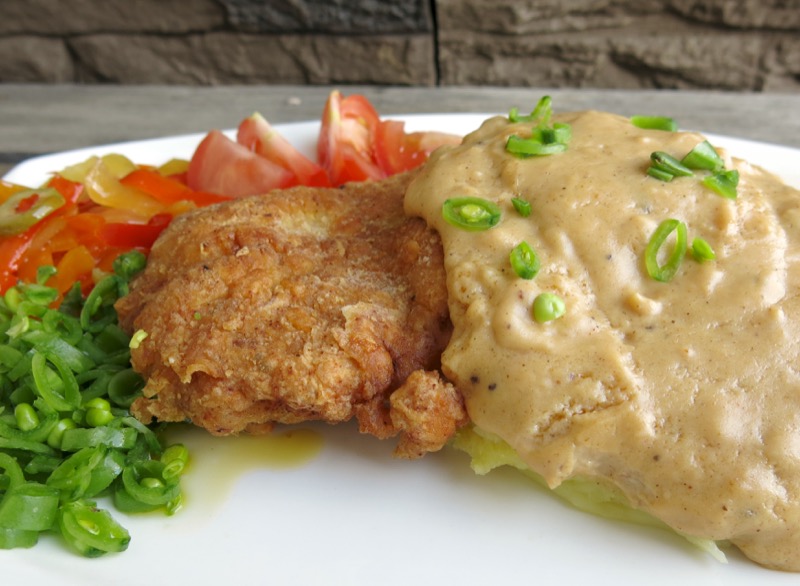 We do it once in flour. Light. Shake it off. Fry it in butter. Usually. Make the gravy with the milk and the crispy bits is the same, but there isn't any oil and not much fat. The difference is clearly in the dredging and the fat. I have yet to post our Prairie Minute Steak dinner. I am certain our Southern friends will see the similarity and hopefully make it to taste the difference. Which do I like better? What I have been raised on, of course… yet…
A little meat, a little potato, a little gravy and a great big bite. Now, that's what I'm talking about! Chicken Fried Steak with Homemade Milk Gravy!
Minute Steak Series: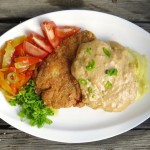 Chicken Fried Steak with Homemade Milk Gravy


Chicken Fried Steak with Homemade Milk Gravy is a great alternative to Canadian Prairie Home Fried Minute Steak. Easy, delicious, but not so nutritious!
Ingredients
1 1/2

cups

flour

1

tablespoon

Vegeta

freshly ground pepper

1

teaspoon

salt

2

teaspoons

very good quality paprika

(I used the real Hungarian paprika)

2

eggs

1/4

cup

whole milk

4

minute steak or cube steak beef fillets

1/2

cup

, or more, vegetable oil, depending upon the size of your pan
Ingredients for the Milk Gravy
1/4

cup

flour

1

teaspoon

good paprika

1

teaspoon

Vegata

Freshly ground pepper

salt to taste

(start with 1/4 teaspoon)

3-4

cups

milk
Instructions
Preparation Process
Place the first 5 ingredients in a dry ingredient dredging pan; combine well

Place the eggs and milk in a wet ingredient dipping pan: combine well

Place oil in pan on stove top on low; open meat
Dredging Process
Using a fork, completely dredge one fillet at a time, start with the flour; dredge both sides well

Dip fillet into the liquid; completely cover both sides with the eggy milk

Place fillet back into the flour; again, dredge both sides well (some people stop here, but not I)

Dip fillet back into the liquid for the second time; again, completely cover both sides

And back into the flour for the finish to completely cover before frying

Place on a plate to rest; continue with remaining fillets

Rest all for 15 minutes before frying
Frying the Chicken Fried Steak
During the last 3 minutes of the fillet resting period, turn the heat of the oil to medium high

Fry the fillets a couple at a time 5-6 minutes a side, depending upon the size of your pan (do not crowd it) until golden brown

Strain on a paper towel
Making the Chicken Fried Steak Milk Gravy
Strain the fat into a stainless bowl; return the crumbled fried bits with 1/4 cup of the stained fat to the pan

Add flour and seasonings; return pan to medium heat and cook fat and flour together to make a roux

Add 1/2 cup milk; mix together until completely combined

Whisk and add remaining milk slowly, cooking and bubbling, to desired consistency

Season to taste; serve over Chicken Fried Steak and mashed potatoes