Reboot Stuffed Peppers: Delicious, Nutritious and Economical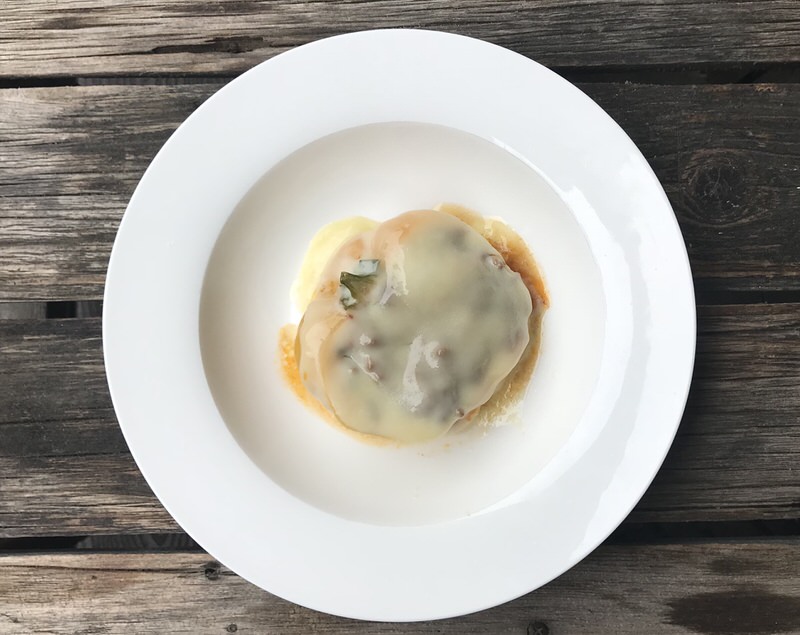 This simple plate holds a half bell pepper stuffed with 80% Lean Beef and Oven Dried Tomatoes. Satisfyingly sumptuous goodness.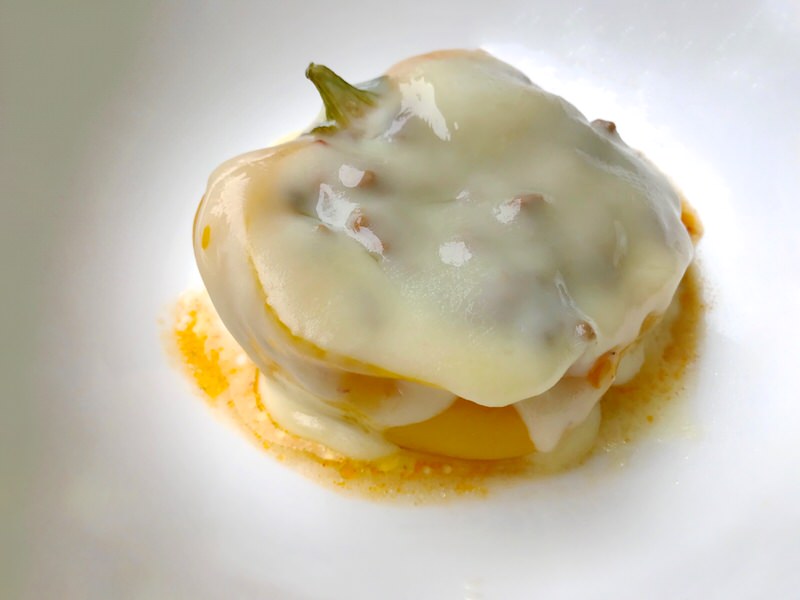 Reboot Stuffed Peppers are an excellent make-ahead freezer meal. There are so many evenings that you want a tasty meal and have no time to whip one up. This is the recipe for you to make on a leisurely Saturday morning while drinking some cool still water just after enjoying a favourite LifeBar by Evolv for breakfast. I make ahead a bunch, freeze, then simply steam in the microwave for a minute, topped with a generous slice of Monterey Jack cheese and have a whole meal deal that is real in a steal!
You are likely asking, "Who is this writing about drinking water and eating nutrition bars?" Hello! Yes, I confess, it is moi!
Oh, I still cook everything in my Thermomix and buy GMO-free and organic know-your-farmer sustainable produce and products but I wasn't feeling well for quite some time, so I decided to Reboot my gut and my entire body, heart, mind and soul starting with the Total Reboot Kit by Evolv. Read more about that story here, if you like (password: Evolv), but back to this recipe!
Reboot Stuffed Peppers: Making the Filling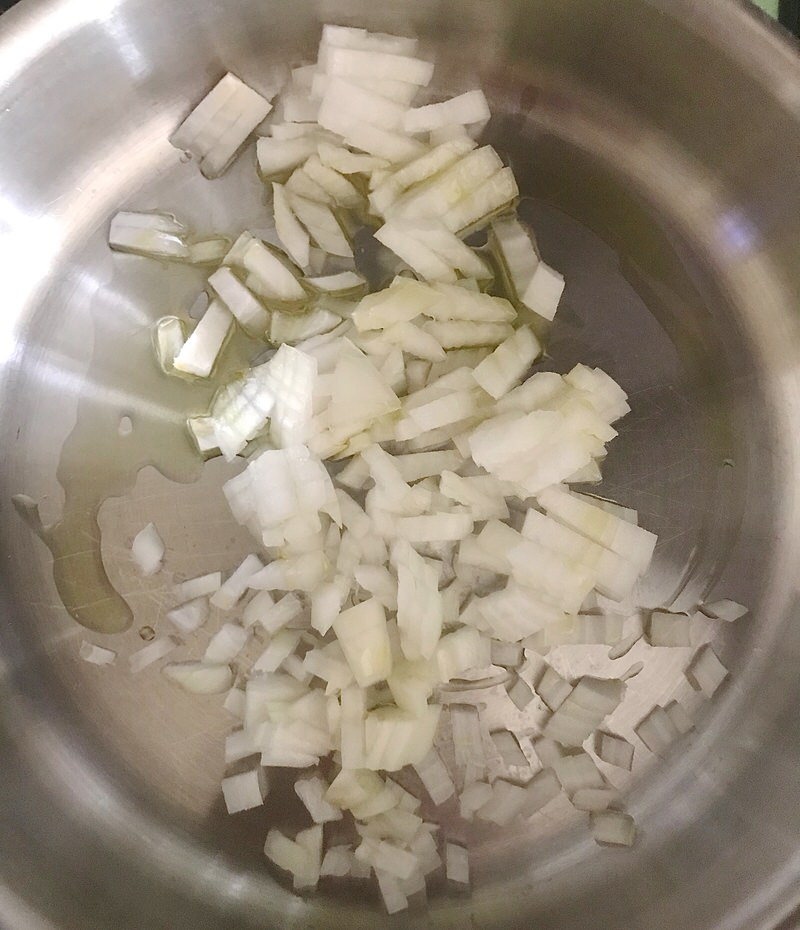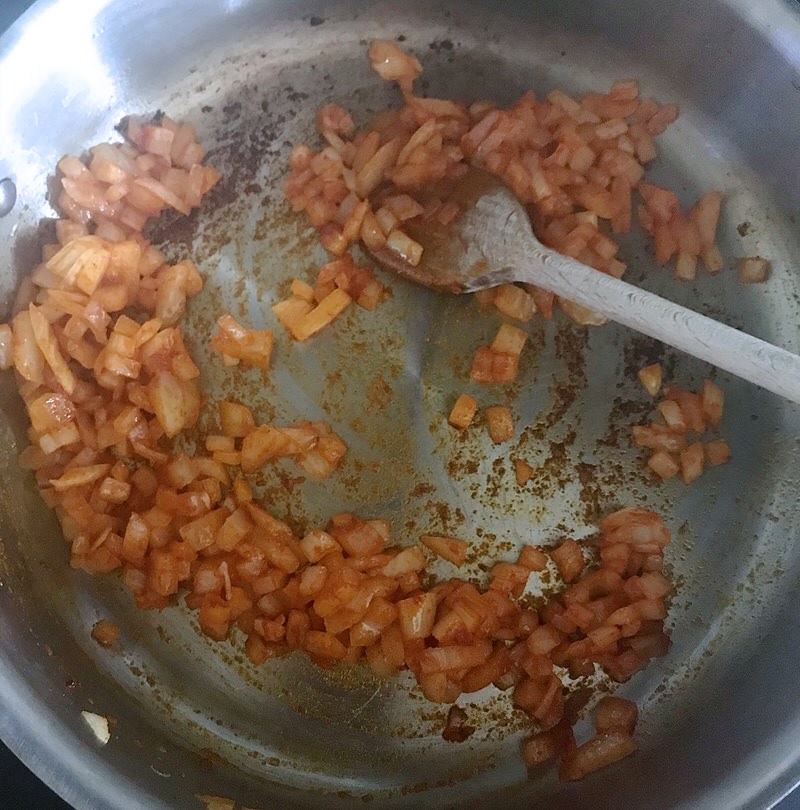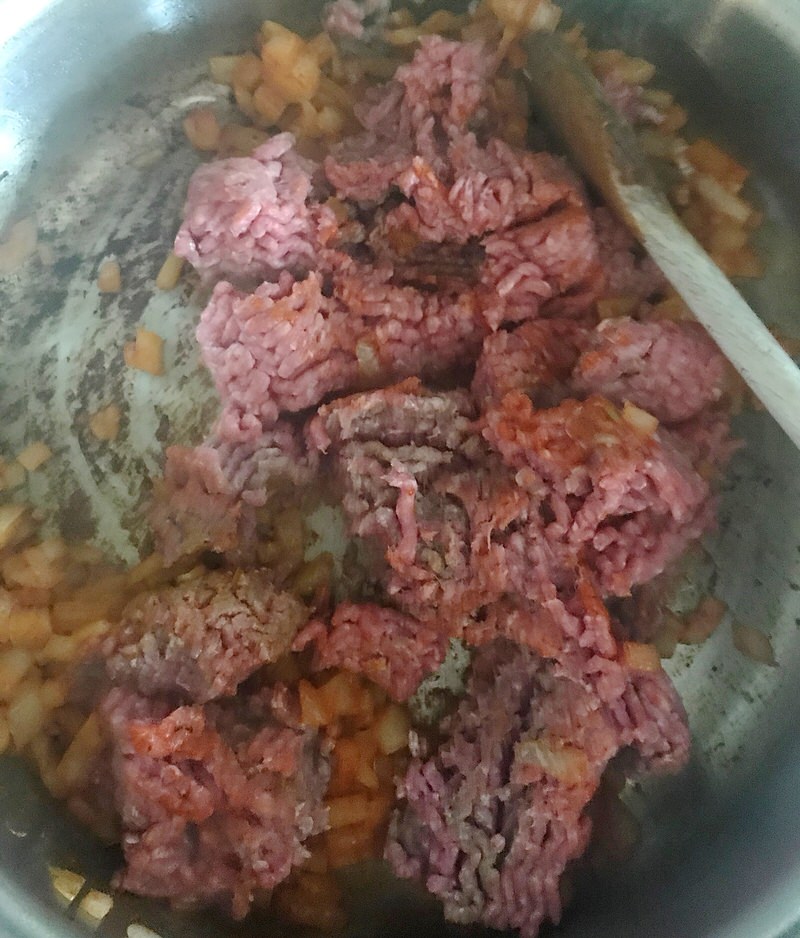 Saute onions, add some really lovely Hungarian Paprika, and saute some more. The know-your-farmer ground beef is next. We buy grass-fed beef from Nature's Green Acres Farms. I cannot tell you what comfort this brings me when cooking for my family. The ground beef "out there" is "iffy", at best. Food is fuel. Why buy anything but premium grade for your loved ones?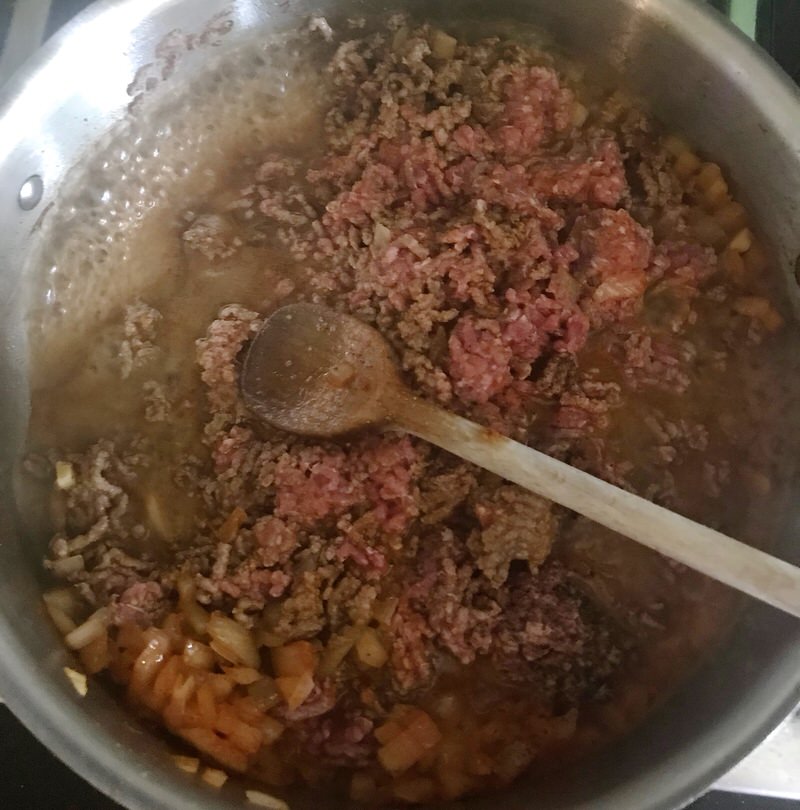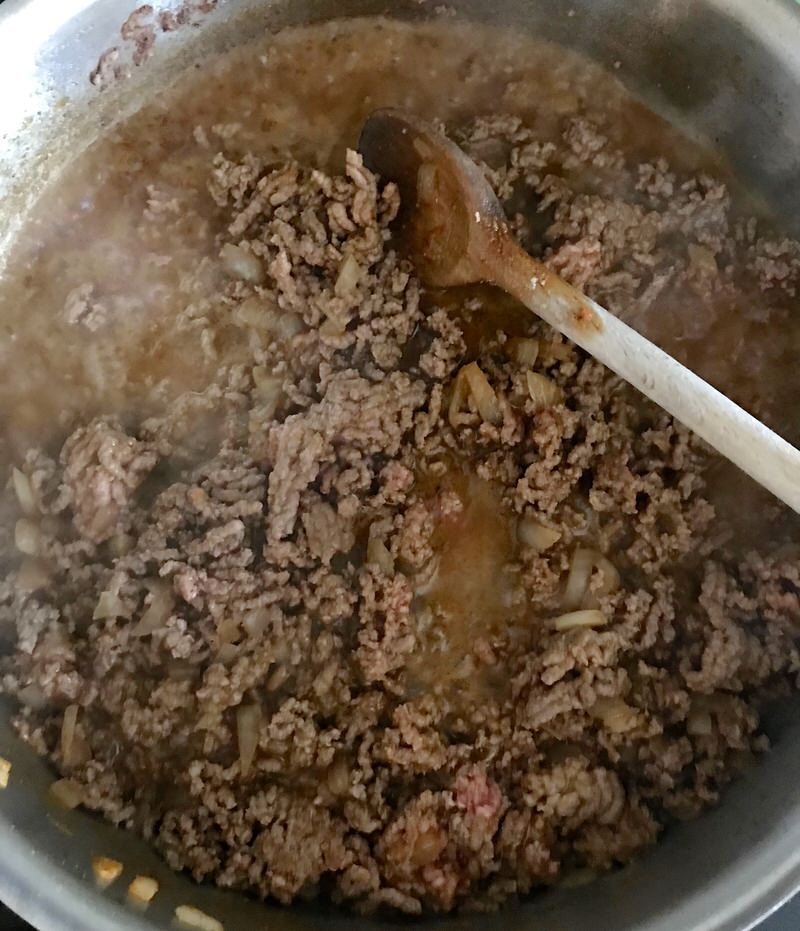 After the beef is nicely browned, I simply add a package of my oven roasted garden tomatoes and season with salt and pepper. Those oven roasted tomatoes are the bomb. I kid you not. So much flavour. It's an umami party! Seriously! I make them every fall and do a happy dance everytime I open my freezer and take out a package.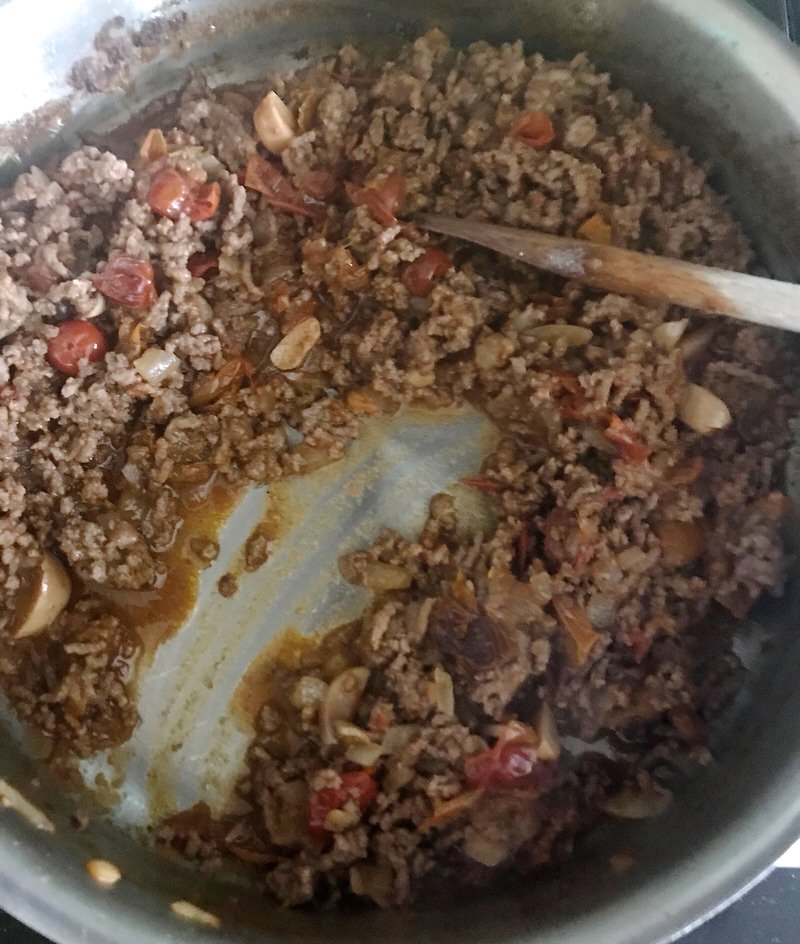 That is as simple as it is. This is the filling. I use 1/4 cup for each small pepper half. That, with an ounce of cheese on the top, is the perfect meal for me. Of course, it wouldn't be enough for some. Have two!
Reboot Stuffed Peppers: Comparing This Recipe to My Stuffed Peppers Original Recipe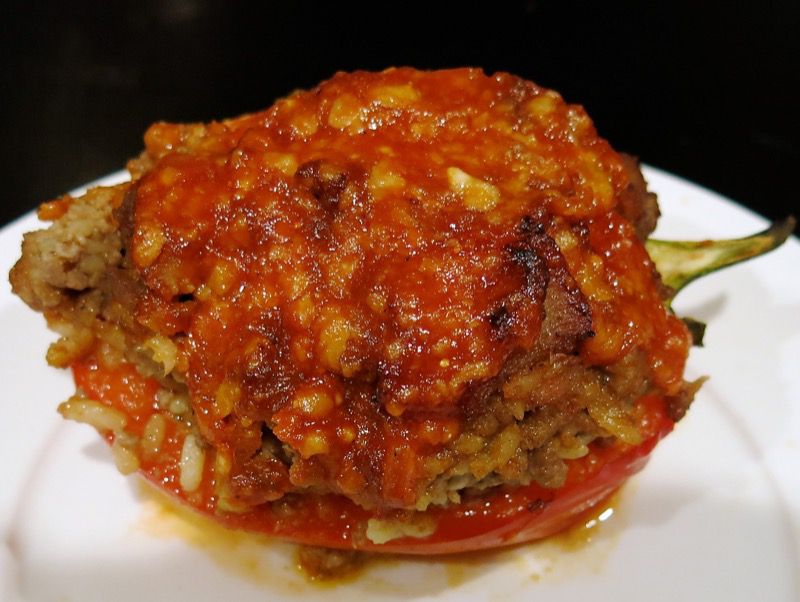 Making my usual delicious, hearty, Stuffed Peppers this fall for Vanja, above, I decided that it was time to take a serious look at the ingredients so that I could also enjoy them. Before I started my own personal Evolv Integrated Health Reboot (June 2018), I wasn't able to digest meat so now is the time! Look at that whopper, above.
The only things I couldn't eat in my traditional recipe, above, is the rice and tomato soup in the topping. I have always cooked healthy, delicious, nutritious homemade meals; however, not with the attention to balance coupled with the knowledge I've recently gained about my personal daily eating plan. I do add my own homemade veal jus and homemade oven-roasted tomatoes to my original recipe, so went with the oven-dried tomatoes for the Reboot Stuffed Peppers recipe to keep it simple. Of course, I could just omit the rice, but I have become the kind of person that wants to know how much protein, fat, and carbs are in everything I eat… now that I can see the dramatic effect this has had on the quality of my life.
I am feeling so much better. I know what I am doing and how I am eating is making a huge impact on the quality of my life. "Food is thy medicine". I thought I knew so much about proper eating, but really? I'm a little late to the game here in this new millennial world. And as I am, I can only imagine how many of you are, as well.
I dissected my original recipe and simplified it tremendously. I am so tickled to announce that it is still so delicious. Very proud of myself. Make it, you will see! The original recipe is still credible. I would just make the topping from scratch to avoid the addition of processed food and just enjoy that recipe once my gut health is back on track.
Reboot Stuffed Peppers: Filling the Peppers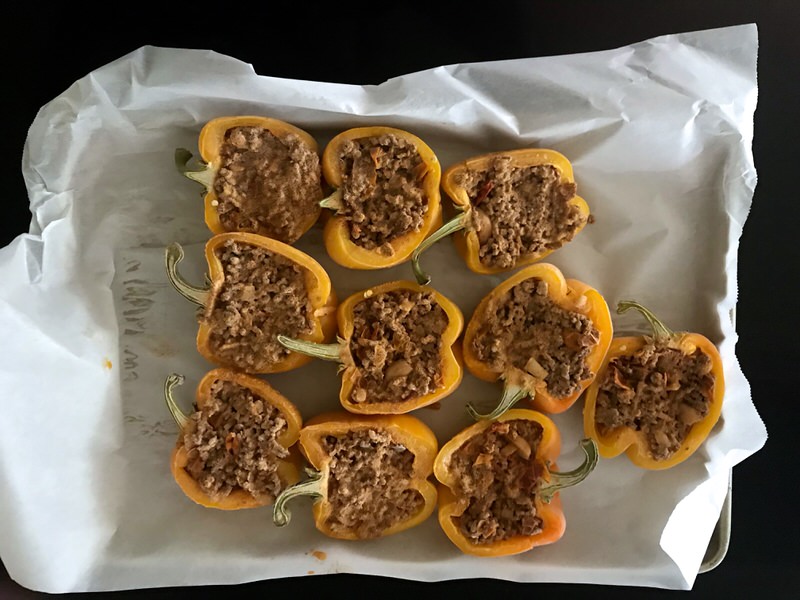 I freeze my peppers on a parchment lined sheet pan, then wrap, label and place in a freezer bag to use one or a few at a time, as needed. For more detailed information about preparing the peppers and the entire 9 yards, definitely take a look at my original stuffed pepper post.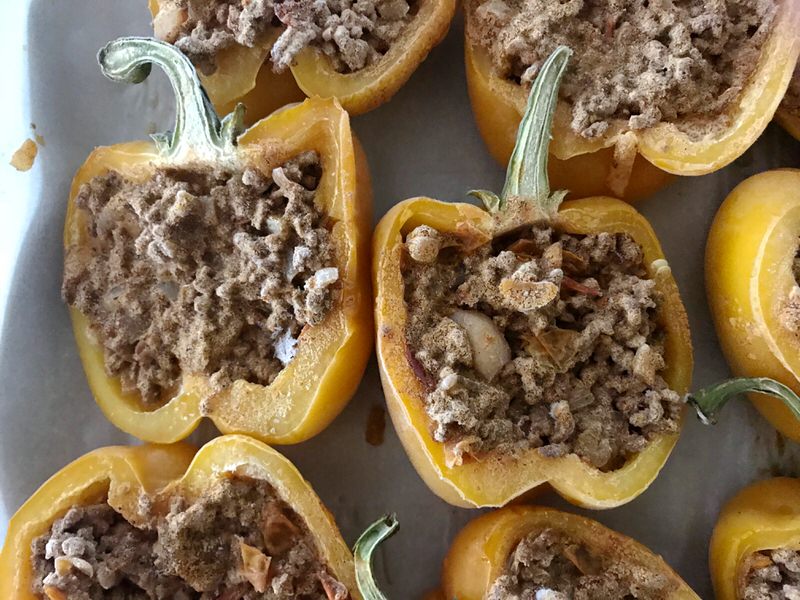 Such beauties.
Reboot Stuffed Peppers: Serving the Peppers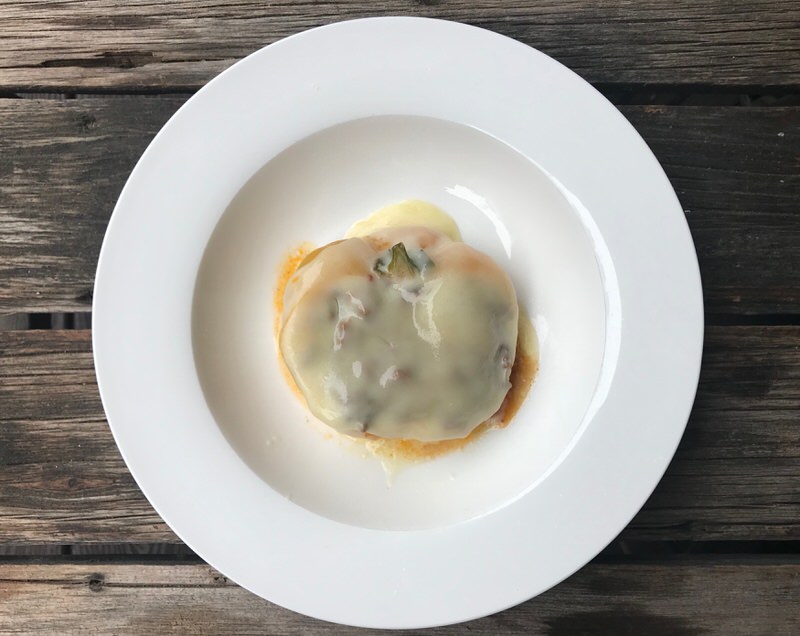 I topped these with cheese instead of a tomato topping as I am working at eating 50% fat, 25% carbohydrates and 25% protein daily, and the cheese is the perfect compliment to the dish and my daily requirements.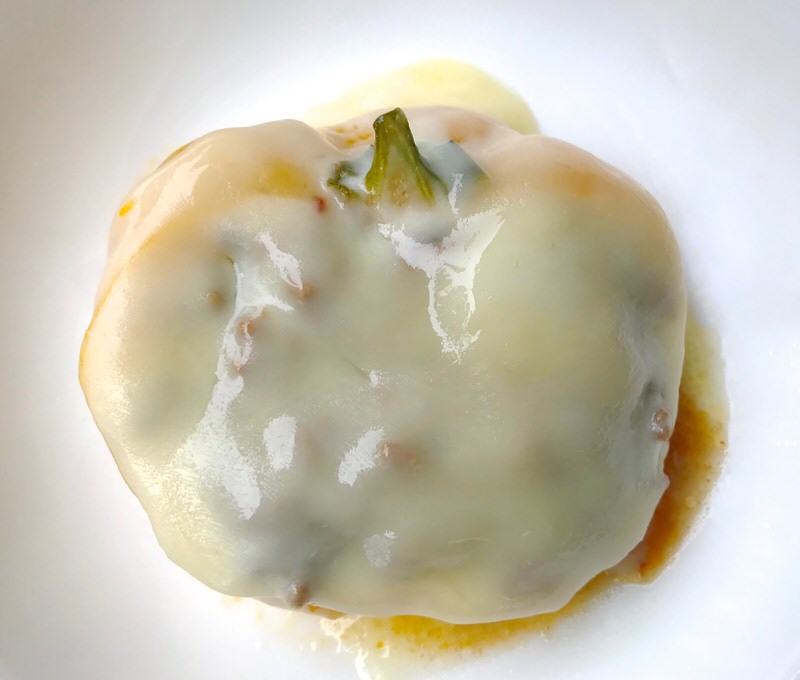 PROJECT 2019: JOIN US! EVOLV HEALTH TOTAL REBOOT PROGRAM SHARING AND RECIPES
This recipe is part of Project 2019 as this is "the"year! I am refocusing my eating to reboot my gut health and promote an active, healthy lifestyle with Saturday Morning Evolv Total Reboot Support Sessions for anyone who wants to join me. So far,
my husband,
my daughter, Ragan,
Janet, her best friend, and
Diana, a long time ACF reader and social media friend, attend
We've had a whopping 4 meetings, but it is only January 19! So far, feedback has been very positive. It is not easy. It is not hard. I have found that anything I undertake in life that really makes a difference takes determination, perseverance, consistency and a truckload of passion.
Introducing Project 2019
Project 2019 Total Reboot Recipes
I found myself on this path through sheer desperation, but it is the passion of feeling new and alive again that is driving me forward every day, one day at a time.
If you are interested in joining us, leave a comment in the section below, and I'll be in touch.
The Total Reboot your Gut Health 28 Day Plan Kit
DISCLAIMER: This is my personal story. I have not been hired by Evolv Health to write these posts, nor am I getting any in-kind gifts for sharing this information.
REQUIREMENTS FOR PHASE 1 OF EVOLV REBOOT YOUR GUT HEALTH 28-DAY PLAN
This Reboot Stuffed Peppers recipe definitely satisfies one's desire for flavourful savoury nourishment while on the first 28 days, or Phase 1 of Evolv Health Total Reboot. (scroll down). It is such a surprisingly flavourful recipe, primarily due to the umami-laden oven roasted tomatoes and the chewy garlic shards; so satisfying. As weight is lost during this program most refer to this program as a diet and according to the actual definition of the word, it is. However, as I do restrict myself from eating many things on this program, I am never deprived. When considering whether to have one or two portions of this for a meal is very important to consider your metabolism and activity level. If you don't have a large appetite, one is perfect. If you do have a sizeable appetite, you will definitely need to have two portions to feel nourished. Each portion contains 12 grams of protein, 11 grams of fat and 8 grams of carbohydrates without the cheese and comes in at 171 calories. This recipe absolutely aligns with a way of eating that promotes optimal health for your body and the opportunity for it to return to its original fat burning state. What are the requirements again?
Simple, Delicious, Nutritious and Economical Food: This means easy to find ingredients, an "easy-to-make", tasty, nutritious (foods from the Total Reboot Phase 1 List) and economical (cost effective)
High in Fat and Low in Carbohydrate Foods: This can be determined by using My Fitness Pal and inputting a 25% Carbohydrate, 25% Protein and 50% Fat daily intake ratio coupled with a basic daily calorie intake that addresses your metabolic needs. Certainly, this is a low carbohydrate recipe.
Whole Foods that are Healthy and Good for you: This means know-your-farmer, non-GMO and organic whole foods that are homemade unless you can be sure of the ingredients contained in what you purchase and only foods on the Total Reboot Phase 1 List allowed. Yup. Reboot Stuffed Peppers fit the bill.
The Total Reboot your Gut Health 28 Day Plan Kit from Evolv Integrated Health is the program that I have been on since June of 2018.
PLEASE SHARE YOUR EXPERIENCE IF YOU MAKE THIS RECIPE
If you make this recipe, please share your experience in the comments section below. Or, if you have other favourite similar recipes that you believe would meet the requirements of the Total Reboot 28-day Health Plan, do tell! Obviously, compiling recipes for this program and working to change the way I think and eat is a process and I know there are many out there further along this journey than me! Chime in!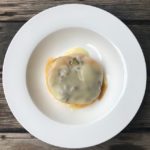 Reboot Stuffed Peppers
Reboot Stuffed Peppers are delicious, nutritious, economical and an excellent make-ahead freezer meal that gives you a warm tummy hug on a cold evening when you don't feel like cooking! #LCHF #EvolvRebootRecipe
Ingredients
Ingredients for the filling:
1

tablespoon

olive oil

150

grams

onion, chopped (1 cup)

1

tablespoon

Hungarian Paprika

500

grams

know-your-farmer 80% lean ground beef

10

grams

garlic, minced (two large cloves)

1

cup

oven roasted tomatoes

1

teaspoon

salt

freshly ground pepper, to taste
Ingredients for the Peppers
Instructions
Instructions for Peppers
Per-heat oven to 400F; cover sheet pan with parchment paper

Wash and slice peppers in half length-wise so the stem shows on both halves; clean out seeds and membrane carefully with grapefruit spoon

Place face-down on parchment covered sheet pan; bake for 20 minutes

Remove from oven; cool face down
Instructions for Filling:
When peppers are in the oven, add EVOO to heavy skillet on medium high heat; add chopped onions and saute until translucent

Add beef to onions; season and saute until completely browned, but moist, stirring constantly to break up ground beef

Add minced garlic; stir-fry in for about 30-45 seconds until fragrant

Add oven-dried tomatoes; combine well and re-season to taste
Stuffing the Peppers
Pat dry pepper 10 halves with paper towel; set open side up on new parchment covered sheet pan

Place 1/4 cup filling into each 1/2 pepper cavity; once all are filled, freeze overnight on sheet pan

Wrap well; place in freezer bags labelled and dated
Cooking the Peppers
If making only one serving (1/2 pepper stuffed), place it in a bowl with a scant 1/4 cup water; microwave on high for 2 minutes

Drain and serve; I always cover mine at this point with an ounce or 30 grams of Monterey Jack Cheese (and melt it on top).... mmmmm!
Recipe Notes
If you have subscribed to My Fitness Pal, you will find one portion of this recipe when you search their food database by name.
All of my recipes are labelled with ACF (acanadianfoodie) and the title of the recipe.
Search for ACF (acanadianfoodie) and then look for Stuffed Peppers in the list; OR Search for Stuffed Peppers and look for the ones by ACF (acanadianfoodie).
The first way is the fastest. Then you can add it to your Fitness Diary and find all of the nutritional components there!