Bruschetta: Ã la Luciana!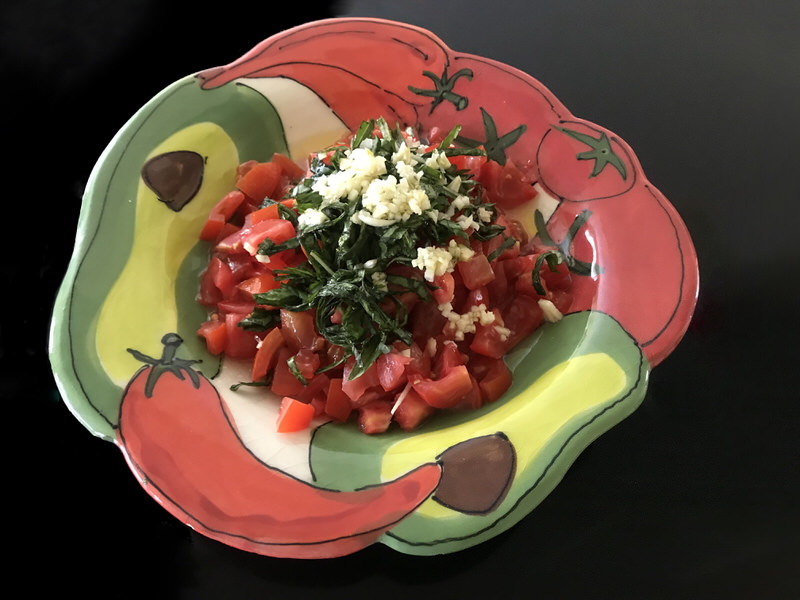 I cannot remember how many years ago Luciana taught me how to make this simple salad. It was about 15 years ago, I suppose. I remember that after one bite of the toasted bruschetta with the luscious tomato salad topping that I was not moving from the side of the island where she placed it. Luciana and I have been friends since we were prepubescent 12-year-olds. We met at a sleepover at a neighbourhood friend's house. We were the two who couldn't fall asleep and had a blast that night hiding everyone's panties as they slept. We were naughty, and still are!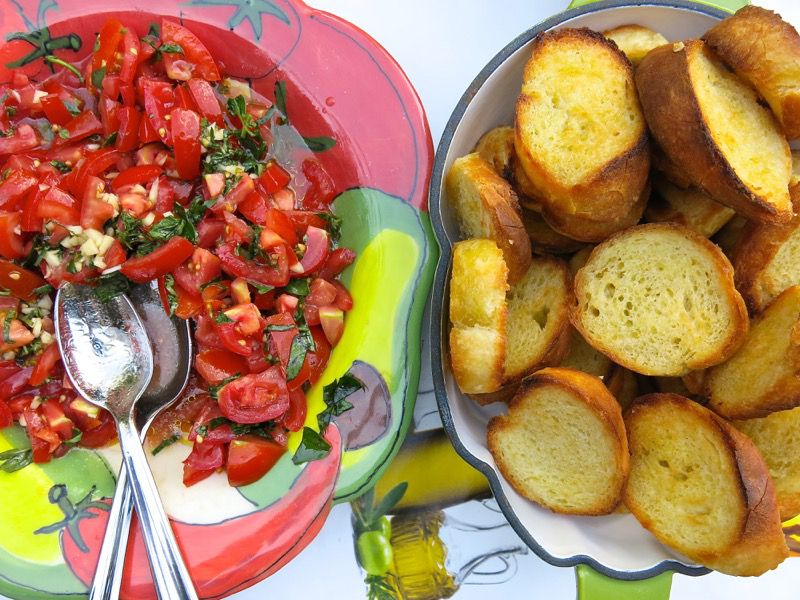 We have been friends ever since and have shared many memories, and have always shared the love of preparing really good food for those we love. We both love parties and entertaining. I have learned a lot of great little tips and gleaned some fabulous recipes from her through the years. We used to get together every fall at her house to prepare Christmas appetizers that could be frozen. Our children were young, we entertained at home a lot, and it was so much fun to do it together. Many of those recipes are still family classics. Unfortunately, such get-togethers are far less frequent these days. No need for preparing such huge amounts as our families have grown.
Bruschetta: How to Prepare the Bread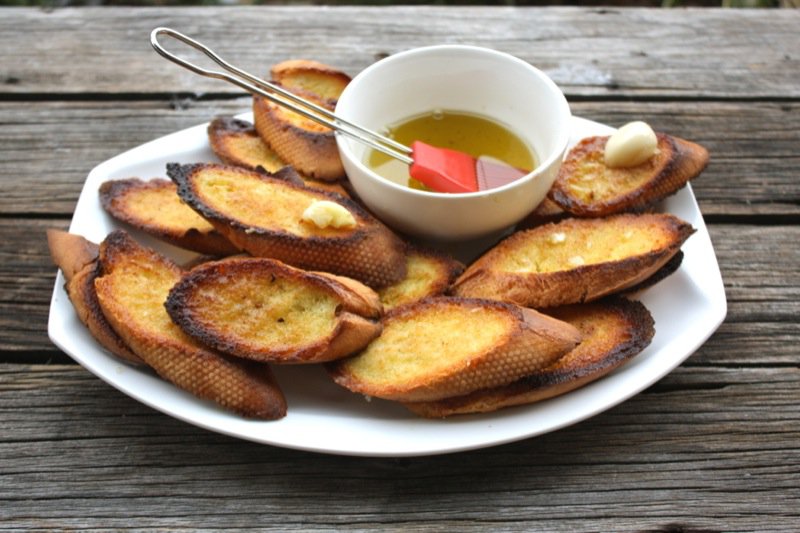 I was at a small little restaurant somewhere in Italy with Vanja one evening when we were served a variety of toppings for the most delicious "bruschetta" I had ever tasted. The slices of toasted olive-soaked garlic-infused bread were intoxicating on their own. No topping required. Oh, what delicious morsels the Italians created out of sheer necessity. Please find the instructions for the bruschetta base for any bruschetta topping here.
Bruschetta: How to Make this Topping
It didn't take me long to take ownership of this little recipe. So simple. So fresh. Such a burst of flavour in the mouth and so healthy! It is also not a trendy recipe that is dated like a nut-covered cheese ball of the '70's, or the spinach dip in the round bread loaf of the '80's. This bruschetta topping is timeless and addictive, and every time I make it I think of Luch. That is the beauty of preparing food. There is always a story to tell and a memory behind every great dish in one's repertoire.
As there are only 5 ingredients, each is key. The beautiful fresh purple GMO-free organic garlic must be minced just prior to serving.
The basil must be fresh and I love to chiffonade it as the slender slivers of basil add a gorgeous contrast to the diced tomatoes.
The tomatoes must also be GMO-free, organic and vine-ripened tomatoes that taste like tomatoes used to taste if you are old enough to know that experience.
Then, the garlic, hand-mined sea salt, and flavourful Tuscan olive oil are added. Finally, the basil.
Bruschetta: How to Serve it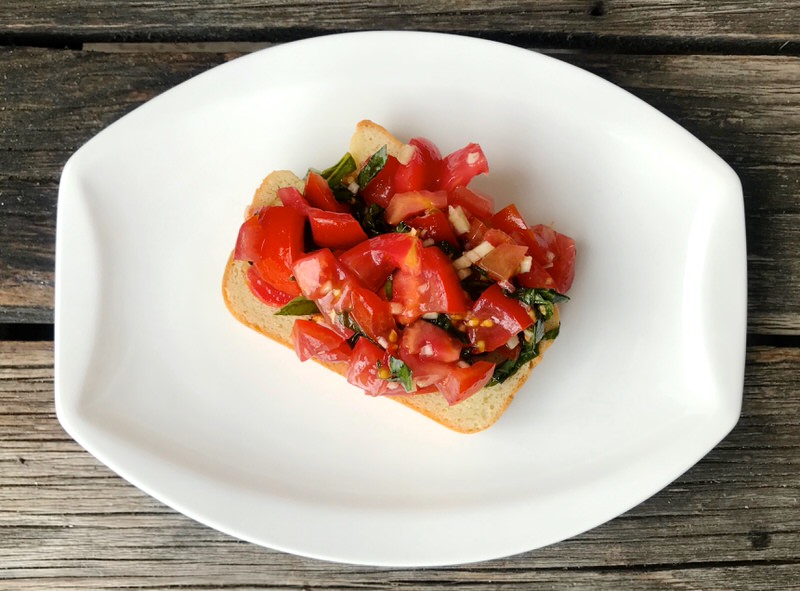 Any way you like! Above, this tasty salad topping is on a
Keto Almond Bread
, but traditionally, it is served
over this
.
Tomato Basil Garlic Salad Topping for Bruschetta
Tomato Basil Garlic Salad Topping is the ultimate crowning glory for any well-prepared bruschetta. Delicious, nutritious, economical and super easy to prepare.

Ingredients
2

plump cloves of garlic

2-3

cups

of diced tomatoes

1

generous teaspoon of hand mined sea salt

1/4

cup

thinly sliced leaves

2-4

tablespoons

of really good olive oil
Instructions
Combine tomatoes, basil and garlic into serving bowl just prior to serving; add salt and olive oil to taste

Serve beside a gorgeous platter of bruschetta and enjoy!
With thanks and love to Luciana!