Garlic bruschetta is the foundation for a myriad of delectable toppings, or delicious on its own!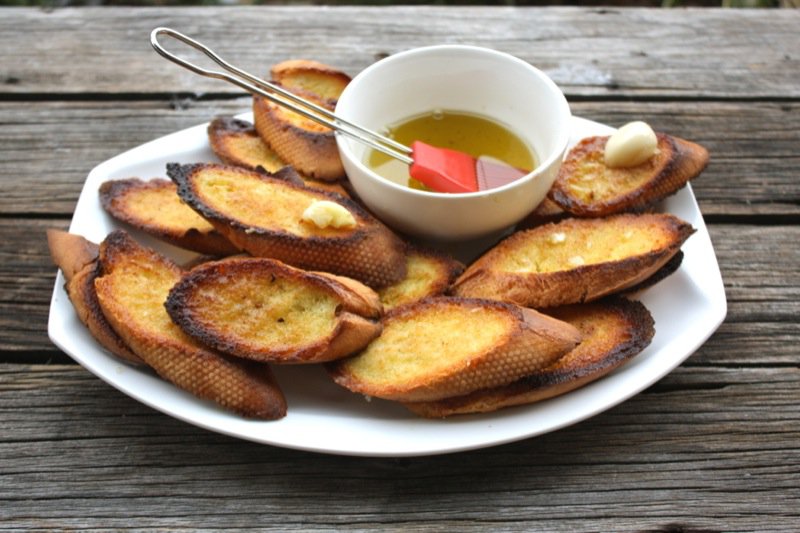 In Italy with Vanja in 2011, the Umbria and Tuscan regions had this bruschetta on their menus as an option. I ordered it every time. Could not get enough. Delicious extra virgin olive oil saturated crusty Italian bread toasted crisp on both sides, then slathered with fresh garlic. Heaven.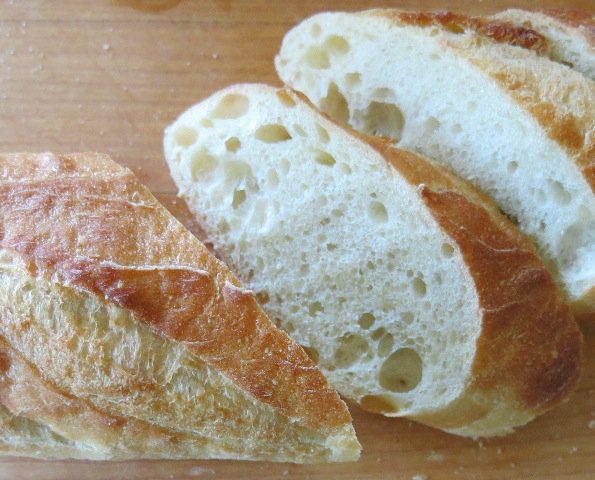 I was stunned that such simplicity could create such a powerful taste memory. I was addicted. Though I understand the importance of terroir, this aromatic crunchy side is delicious made at home, as well. As there are only three ingredients, each must be stellar. Excellent crusty Italian white bread sliced on the diagonal.
I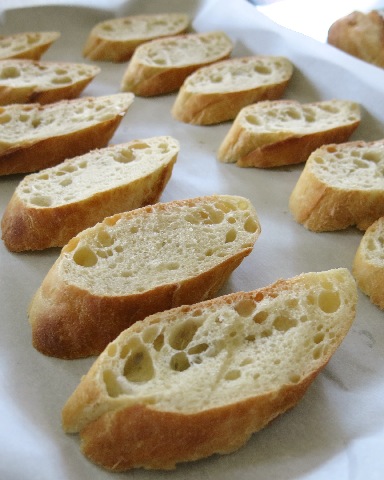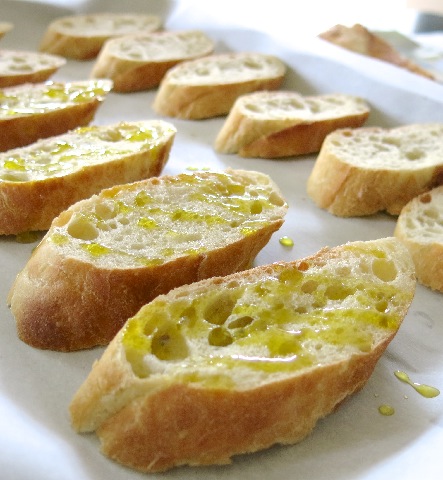 Fruity, fragrant, thick and unctuous extra virgin olive oil drizzled or slathered on every slice.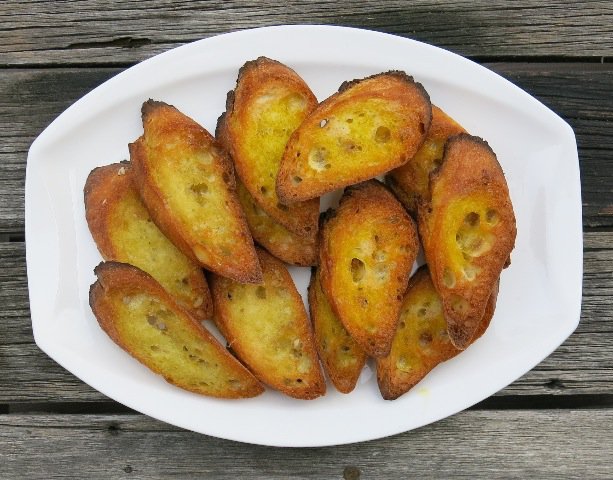 Toasted to golden perfection on both sides…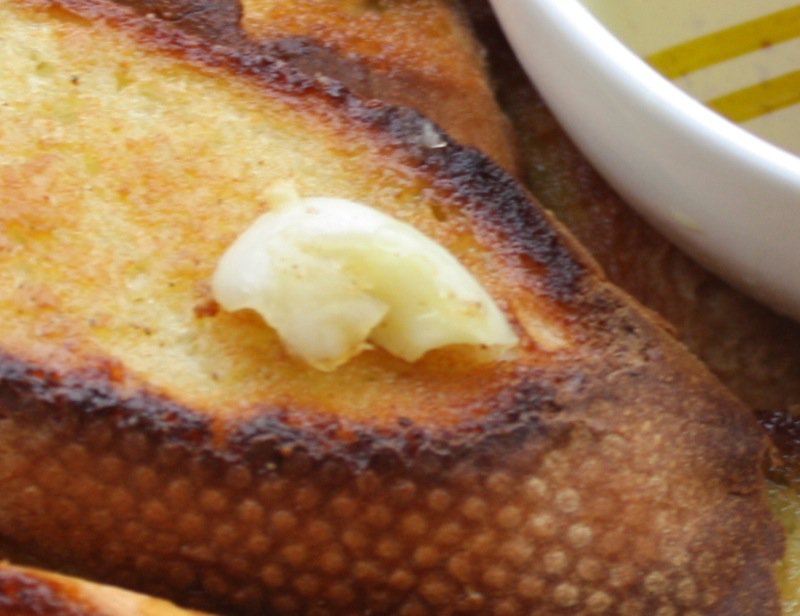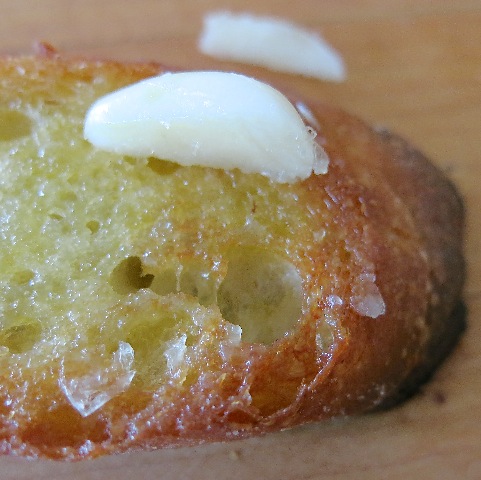 Then rubbed with fresh, fragrant, aromatic garlic until it melts into the face of the bruschetta.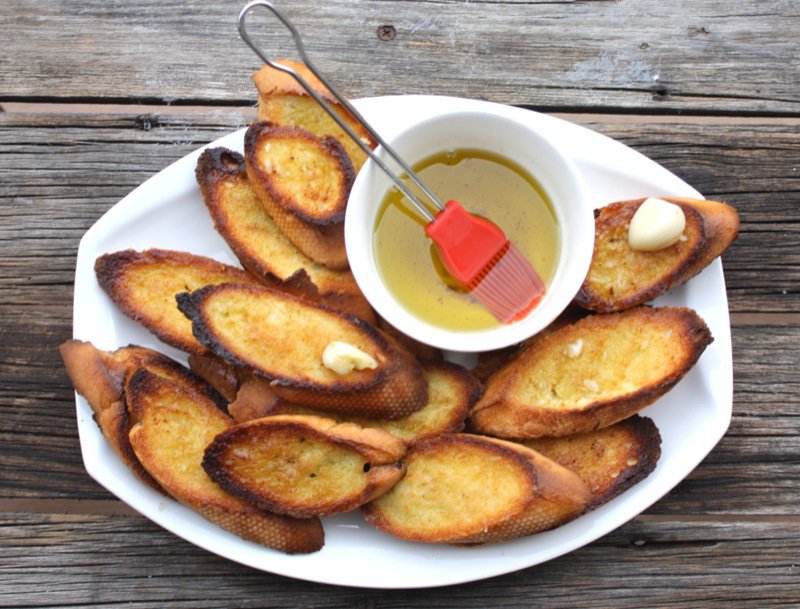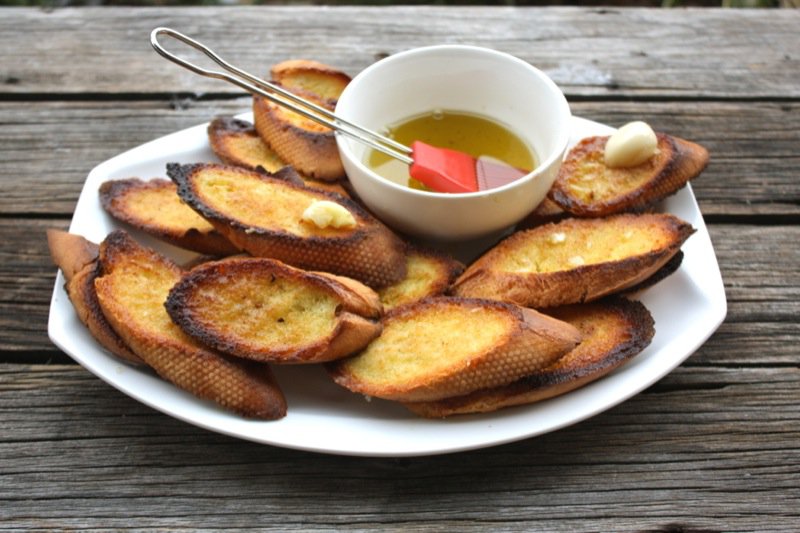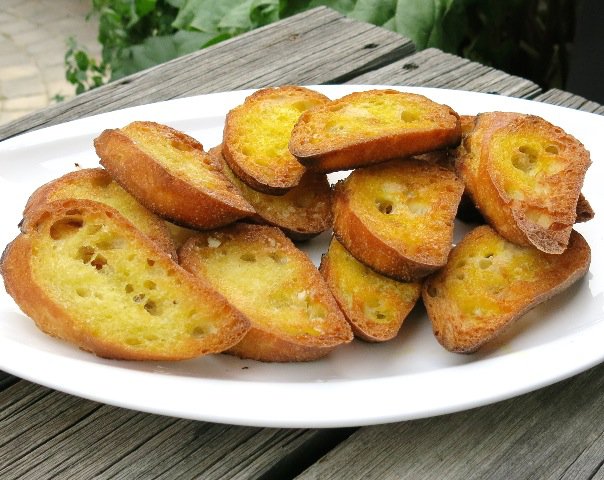 Served warm, or cold, garlic bruschetta is simply delicious. How do you make yours?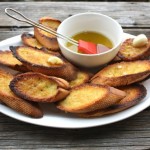 Basic Garlic Bruschetta

This Basic Garlic Bruschetta recipe is the foundation for numerous toppings and delicious on its own; crusty bread + EV olive oil + garlic = splendor.
Ingredients
1

crusty loaf of white bread

, preferably a long, skinny baguette

extra virgin olive oil

cloves

of garlic

, peeled and sliced in half

cookie sheet

parchment paper
Instructions
Preheat oven to broil, placing rack near top third of oven

Slice bread on diagonal; place slices on parchment lined cookie sheet

Generously drizzle or brush olive oil on each slice; toast in oven until golden (about 2 minutes)

Turn over; drizzle or brush side with oil; place back in oven until golden (about 2 minutes)

Rub one face of each bruschetta with garlic clove slice, slice open to face of toast; after 2 or three toasts are rubbed with garlic, it will melt or disintegrate, so use another, until all bruschetta are rubbed with garlic