Lynn Crawford's stellar recipe!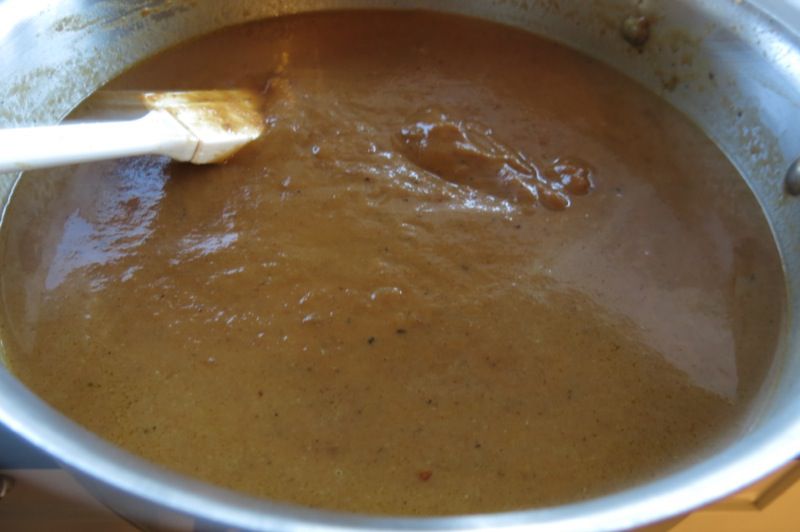 Looking so forward to meeting Lynn this year at our best Canadian culinary event in Jasper at the Fairmont Jasper Park Lodge: Christmas in November. I recall watching her Christmas special on TV last year and wishing I was at that table. I met her this last Spring when she was Chef in Residence at Edmonton's acclaimed culinary school at NAIT. That was an honour, and no surprise. She is every bit as effervescent as I expected and exuded inspiration to the students. She could not have been more effective if she had been a professionally trained educator. I am that, so know of what I speak.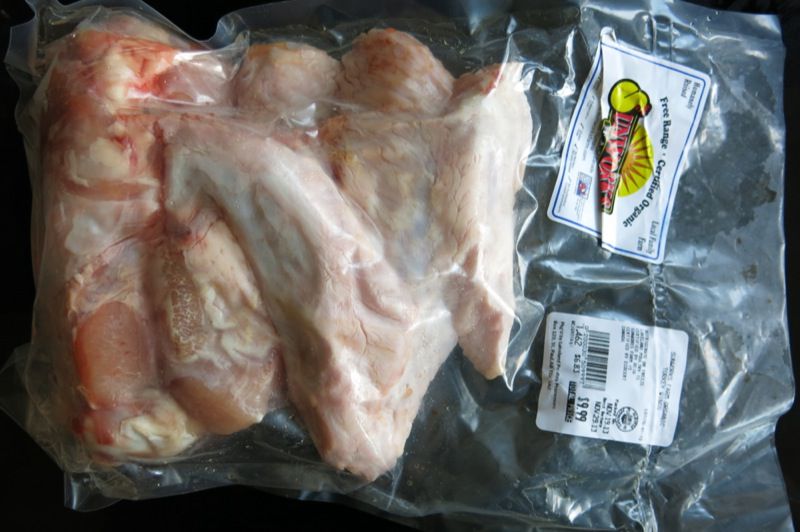 I am looking forward to an opportunity to interview her at Christmas in November this year. She could inspire a gnat to cook a gourmet dinner. Seriously. And while I am on that topic, where ever you are in Canada, or anywhere, for that matter – if you have not yet booked a space at one of the three Christmas in November sessions this year, now is the time. Value for your money, memory making, friendship building and lots of learning happening at this world class event. Now, back to the gravy.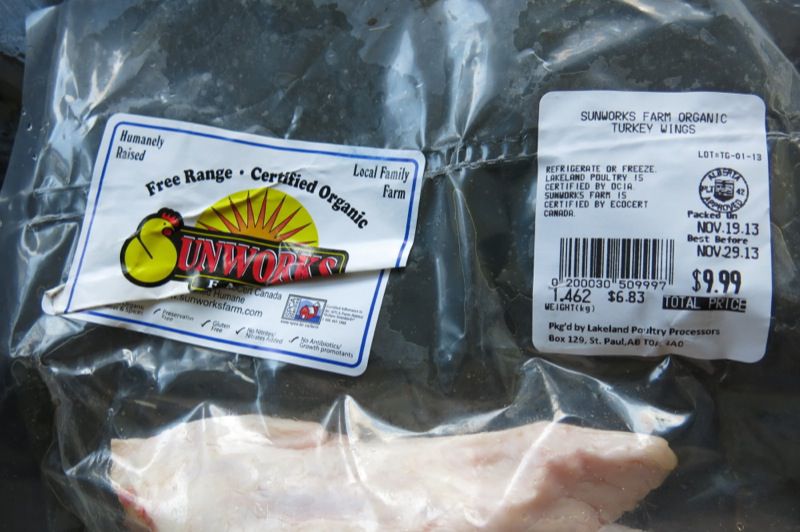 Every holiday, I order a fresh turkey from Sunworks Organic Farms. I call them at the farm and make arrangements to pick it up at Blush Lane or Old Strathcona Farmer's Market. Whichever suits my fancy at the time. Ordering a bag or wings is an easy option at that same time. They apparently always have them available during the season.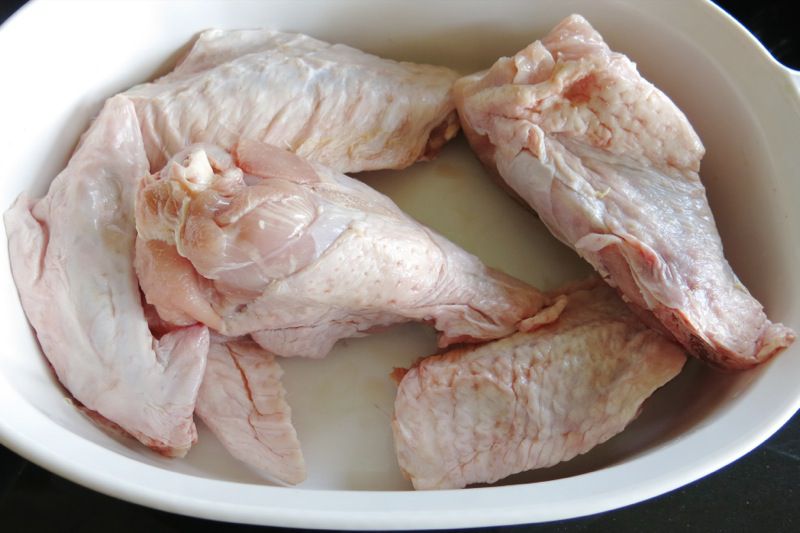 I followed Lynn's Turkey Wing Gravy recipe to a "T" and it is at the end of this post. I will therefore leave you to the photo essay, and the few comments I splatter between.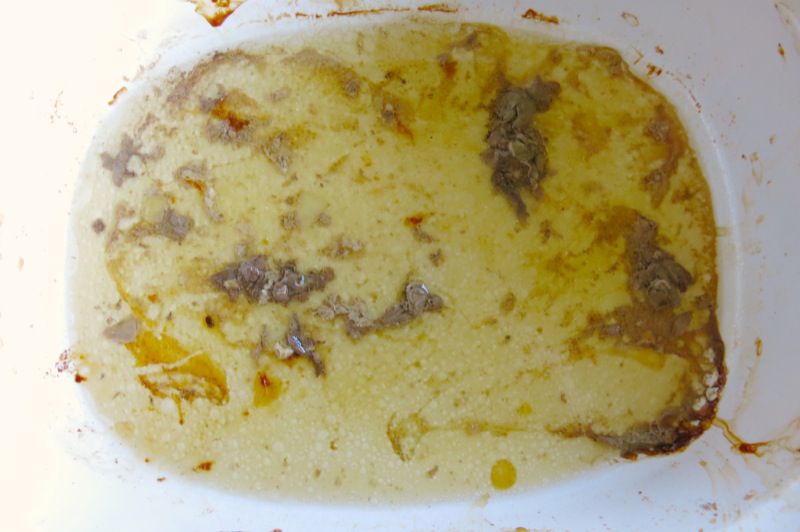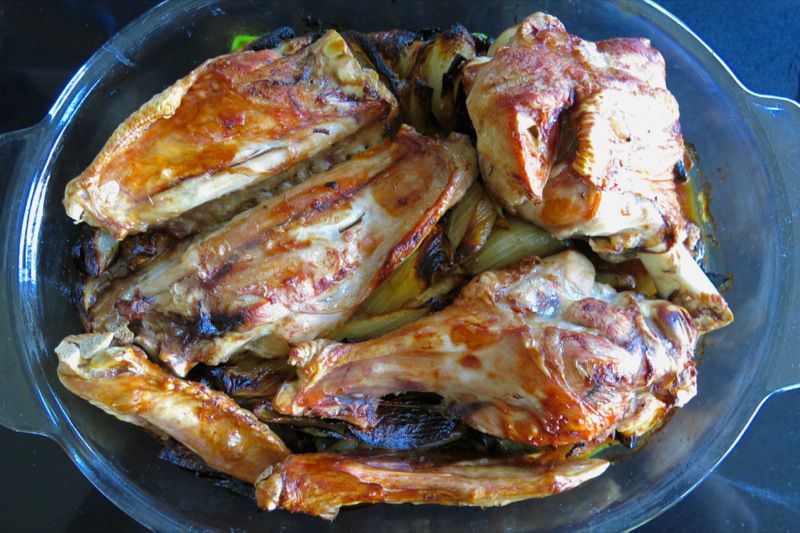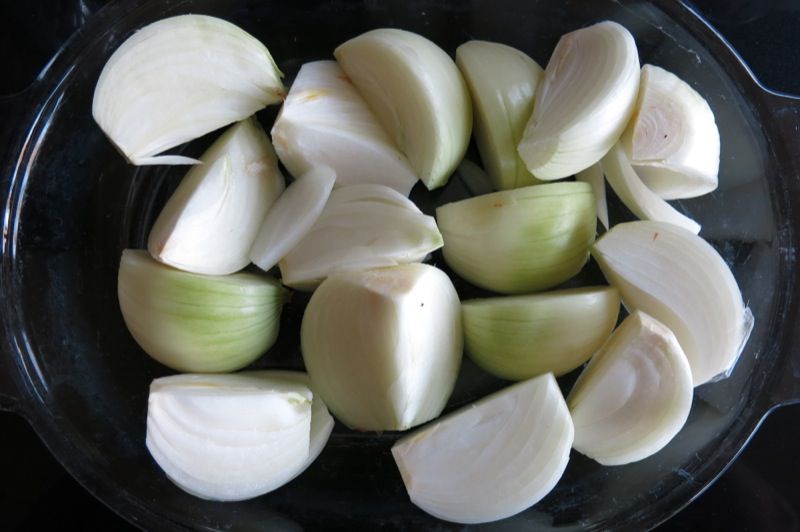 Now, Lynn's recipe is all about the turkey and the Vidalia onion. She wanted to showcase the onion of one of the farms she had visited during her Pitchin' In series. There aren't any local Vidalia's around here, as they grow in Vidalia, Georgia, and have been named Georgia's official state vegetable in 1990. It is all about terroir with the Vidalia. For me, it was not all about the onion. It was all about the turkey, and having enough to send home with everyone after the meal. So, I used regular yellow onions and instead of roasting them with the turkey, I roasted them with the turkey parts, kind of.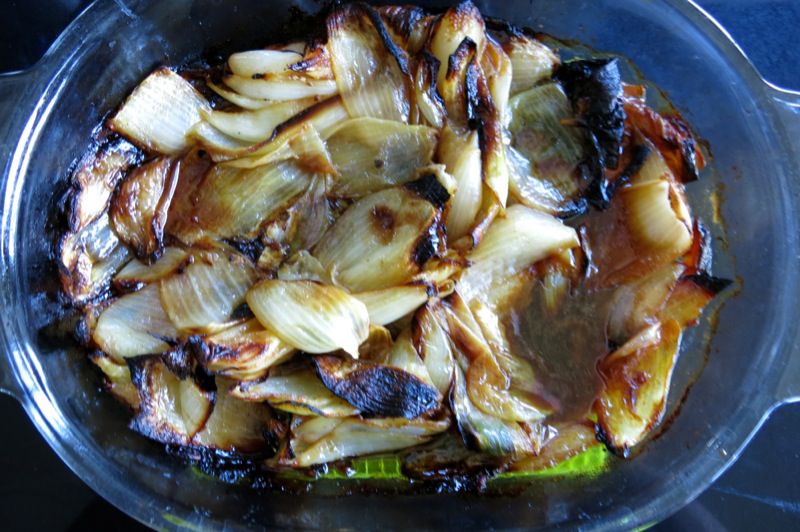 I started by roasting them on their own. I wanted to be sure that the onions got a nice caramelization on them for flavour and sweetness. I roasted them for 40 minutes at 400°F and roasted one side of the turkey parts for 30 minutes along side them in the oven in another pan. After the turkey had a nice brown colour and the onions had given their all to the heat, I sat the turkey parts, non-roasted side up on top of them for another 30 minutes.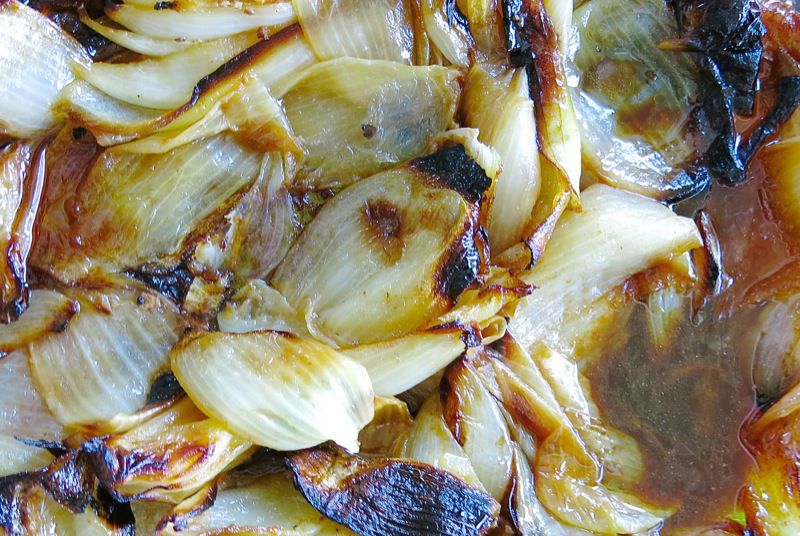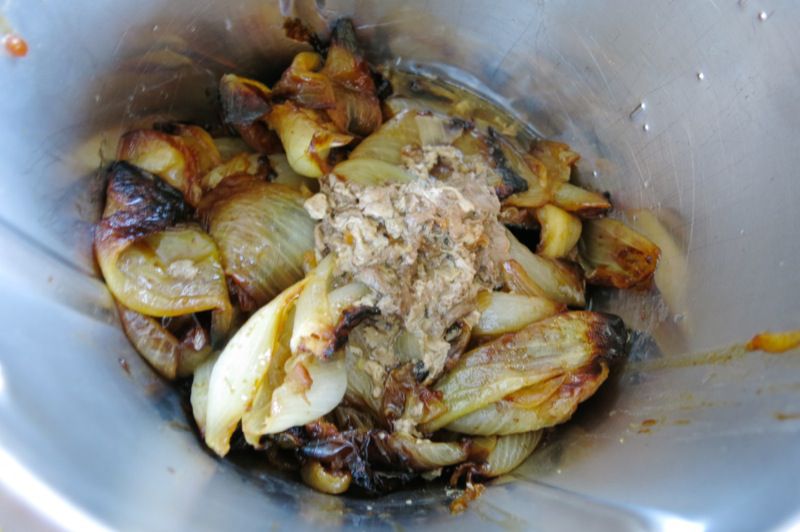 The caramelized roasted onions get puréed with the nuggets of flavour at the bottom of all dishes.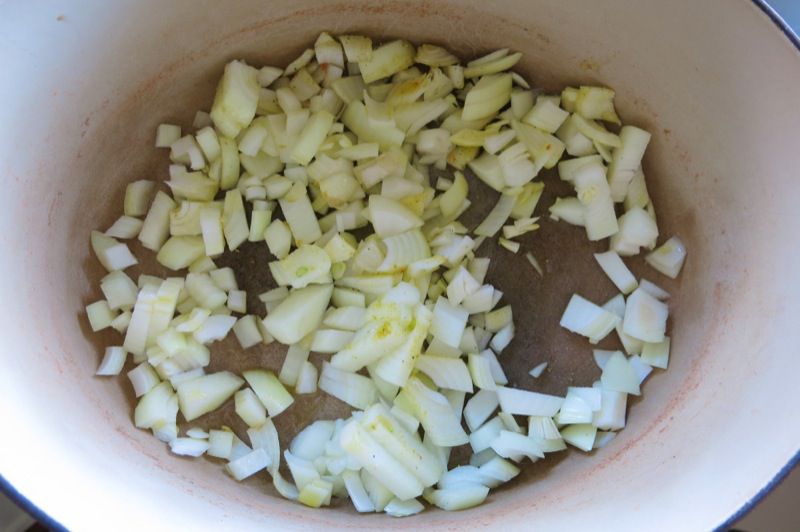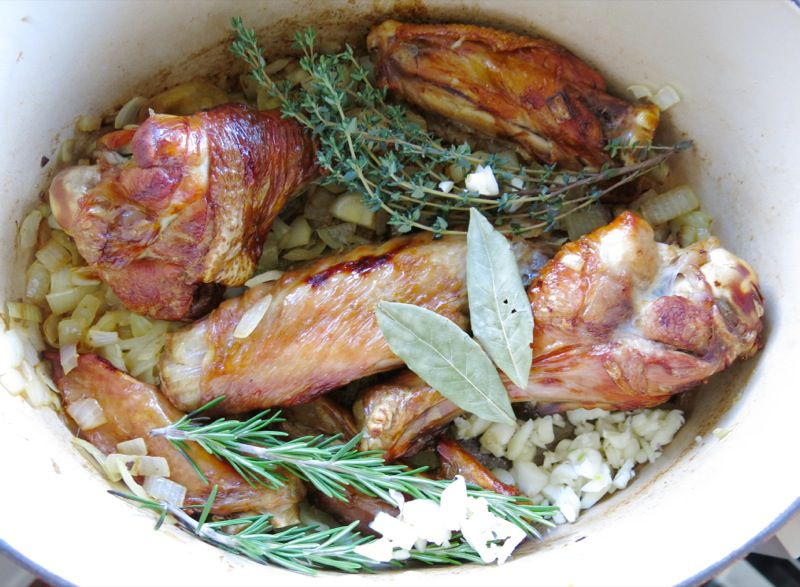 Other chopped onions go into the stock with the roasted turkey wings.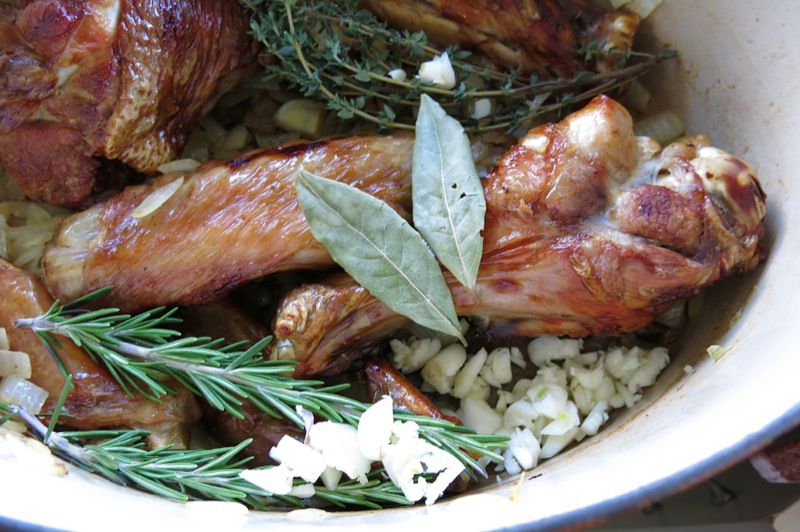 I do grow all of my own fresh herbs. There is such a sense of satisfaction when adding my own home grown food to anything I make in my urban kitchen.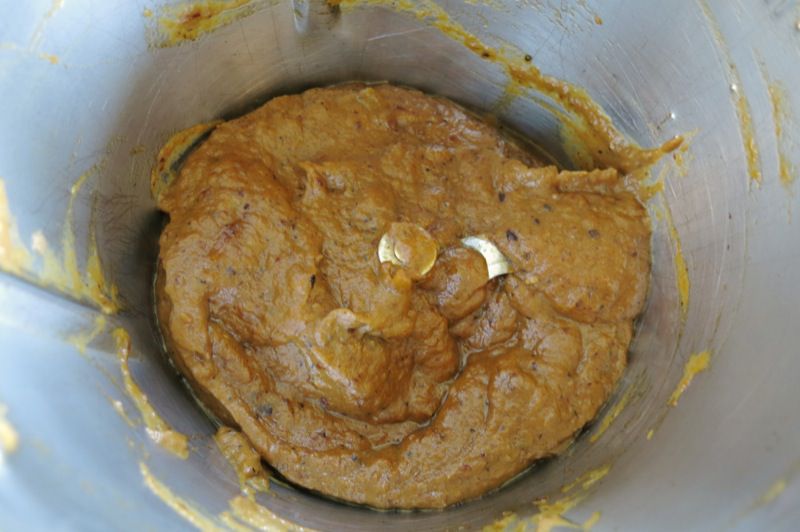 These caramelized roasted and puréed onions are set aside until after the stock is made: they are as smooth as velvet when processed in the Thermomix machine.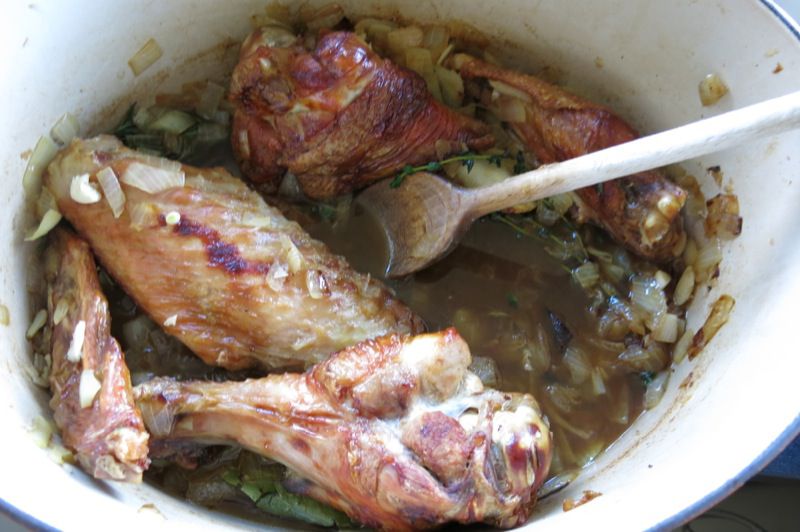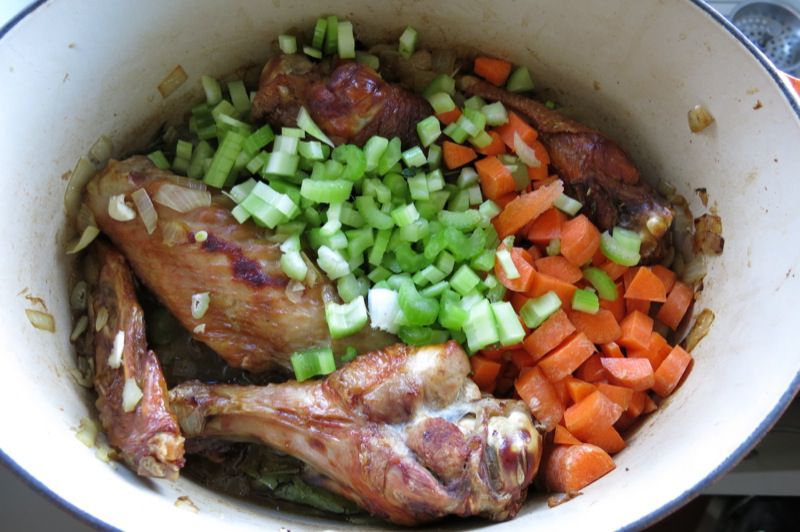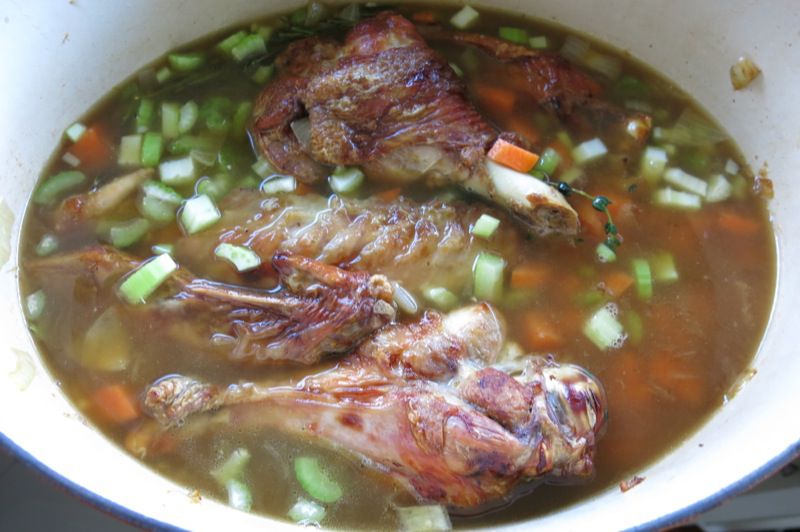 I was surprised as it looks like I am making Turkey Soup!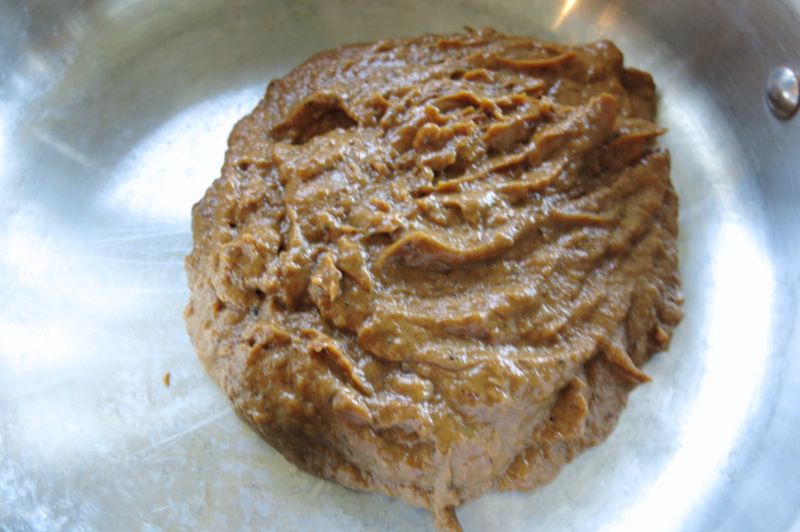 The purée is placed in the centre of my large frying pan, waiting patiently for the stock.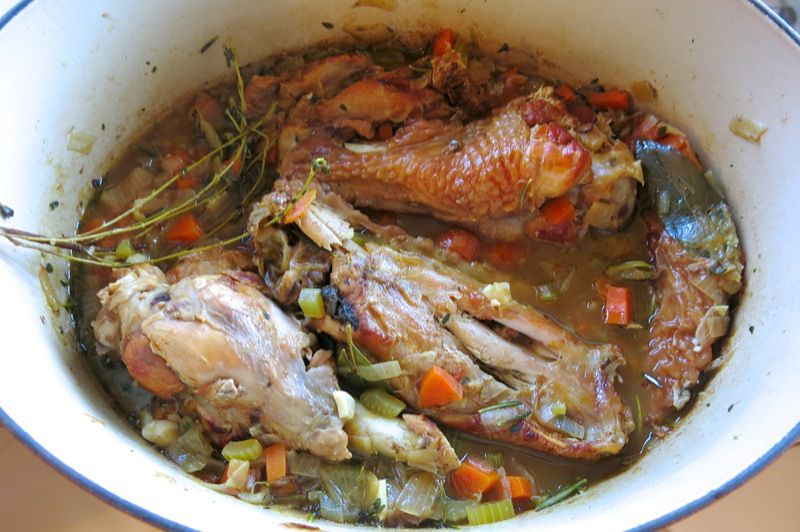 The stock is dark and flavourful. Much less liquid than if I was making a soup.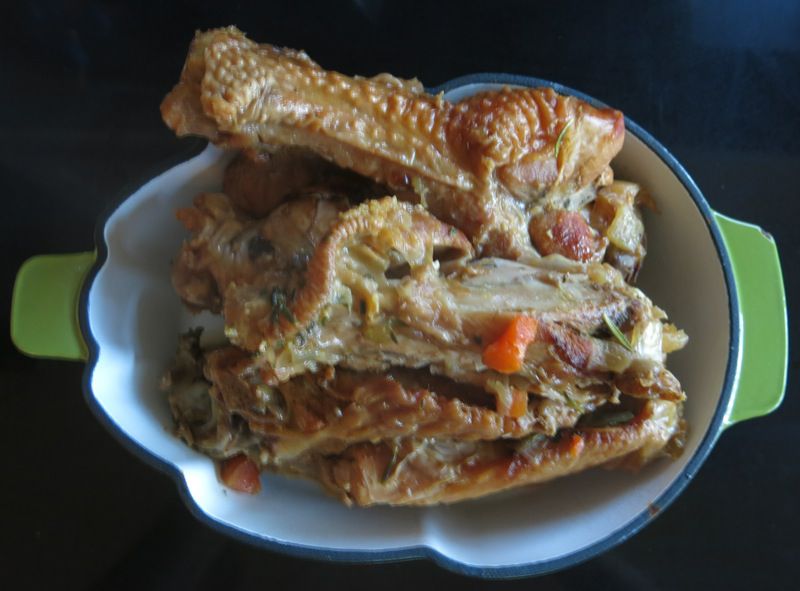 The meat on the wings is flavourful and made a gorgeous, yet small, turkey salad for sandwiches.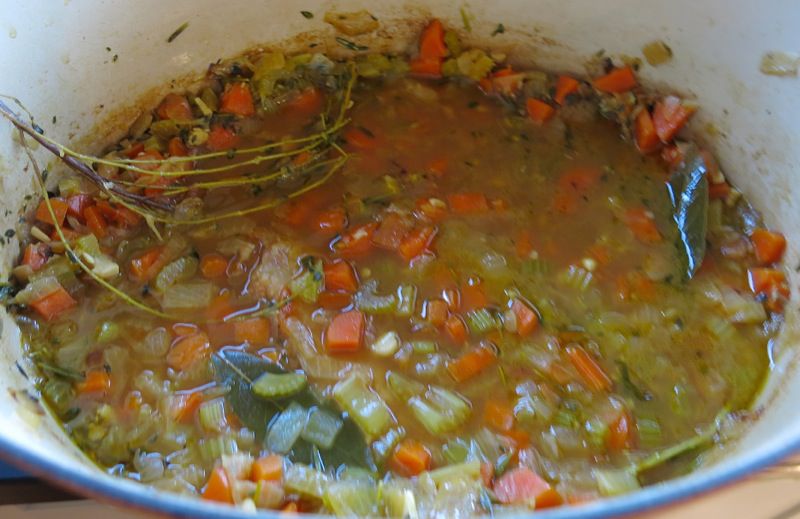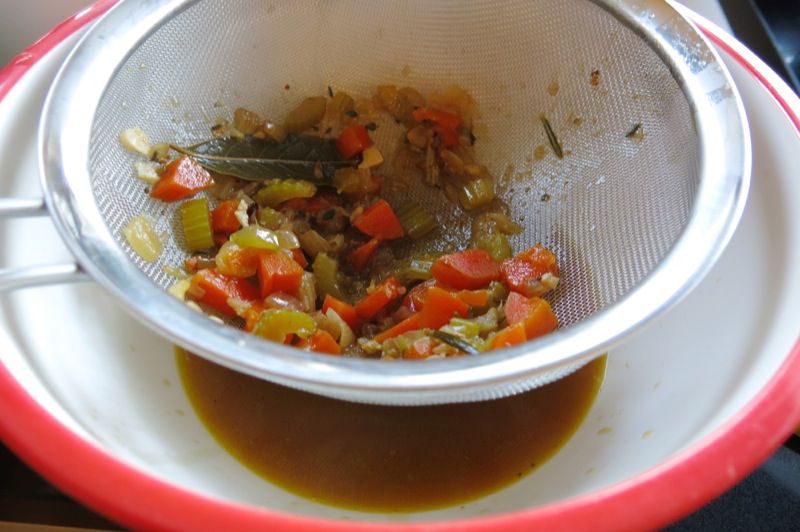 The delicious vegetable debris is strained from the stock to leave it lean and clean for adding to the onion purée.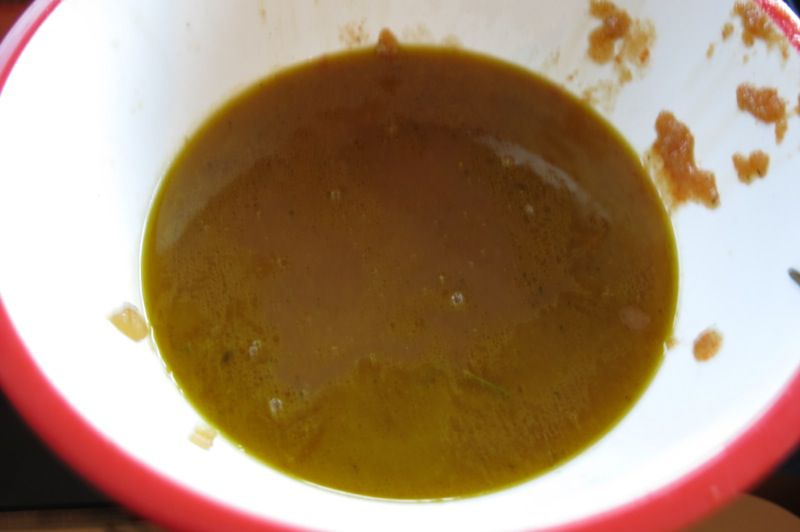 The dark, rich, turkey flavoured stock was very tasty.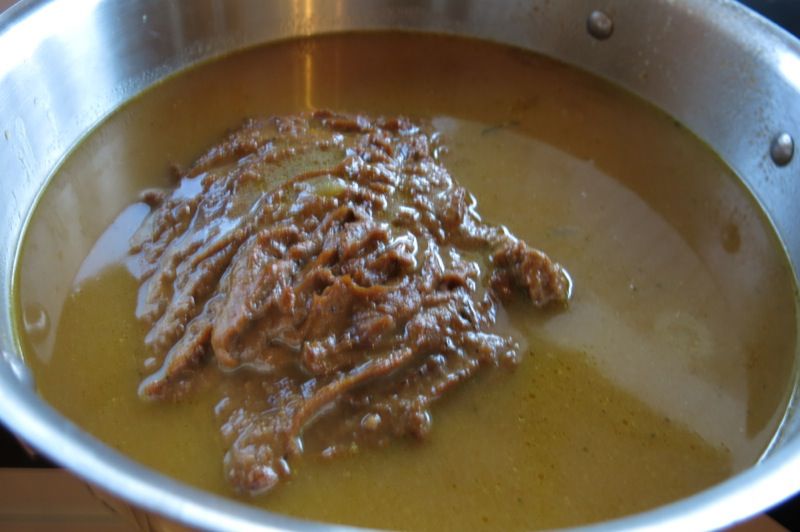 Added to the caramelized roasted and puréed onions, the flavour was exceptional, but vastly different than traditional turkey gravy. I am a traditionalist, and want that traditional turkey gravy for my holiday meals. I was planning on mixing this gravy with my turkey gravy, but once I tasted it, I changed my mind.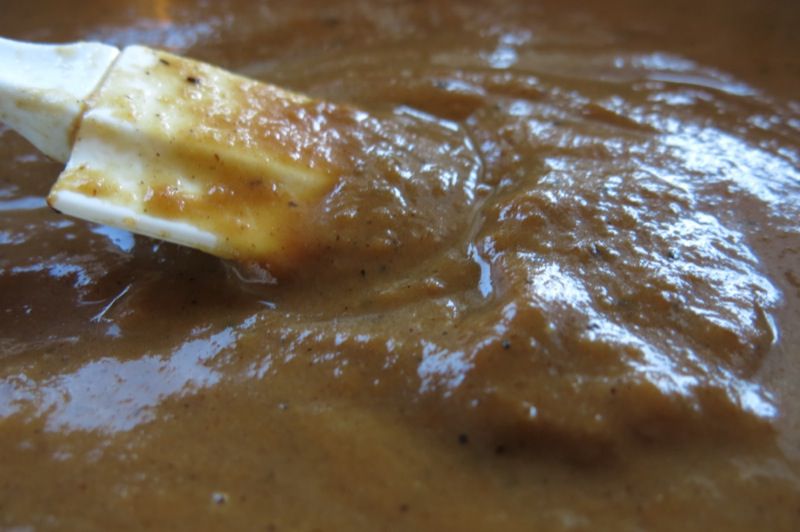 Instead, I used the Turkey Wing Gravy with all of our leftovers. I usually have very little gravy for leftovers, so this was a real treat. Absolutely scrumptious. I was thrilled to have this option for our leftover hot meals following Christmas and Easter. This is the third holiday meal that I am preparing this recipe and I do believe it has found its place in my family recipe archives. Three is the magic number, no?
How I love our Traditional Thanksgiving Turkey Dinner!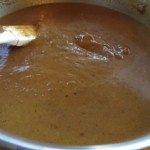 Extra Gravy for the Holidays: Turkey Wing Gravy
Chef Lynn Crawford's make ahead Turkey Wing Gravy recipe is a nice addition to the holiday pantry when having a crowd for turkey dinner.
Total Time
2
hours
15
minutes
Ingredients
1

tablespoon

(15 mL) olive oil

4

turkey wings

1

medium onion

, diced

2

cloves

garlic

, smashed

2

sprigs fresh thyme

1

sprig rosemary

1-2

fresh bayleaves

5

cups

(1.25 L) chicken broth, divided

2

carrots cut into 1/2-inch

(1 cm) pieces

3

stalks celery cut into 1/2-inch

(1 cm) pieces

2

tablespoons

unsalted butter

( I may have added a little more)
Instructions
Heat olive oil in a skillet over medium high heat; dd wings and onions and cook, flipping wings and stirring onions occasionally, until golden brown, about 10 minutes Add garlic, thyme and rosemary sprigs; add 1 ½ cups or 350ml stock to skillet and stir, scraping up any brown bits on the bottom of the pan

Transfer to a small stock pot

Stir in remaining broth, carrot, celery and bay leaf; bring to a boil

Reduce heat to medium-low and simmer for about 1 hour, skimming occasionally

While broth is simmering, puree roasted onions and about ½ cup or 125ml pan juices from turkey (after roasting your turkey) in blender or food processor

Transfer to a large saucepan

Remove and discard wings

Strain broth through a large strainer into saucepan with onions

Press on vegetables in strainer to extract any remaining liquid; discard strained vegetables

Bring strained broth and onions to a gentle boil, stirring occasionally

Stir in the butter and season with salt and pepper
Recipe Notes
I roasted the chicken wings till they were golden and caramelized, then add to the stock as extra caramelizing equals extra flavor.