Sugared Lilacs (Lilac Blossoms) are Edible and Yummy!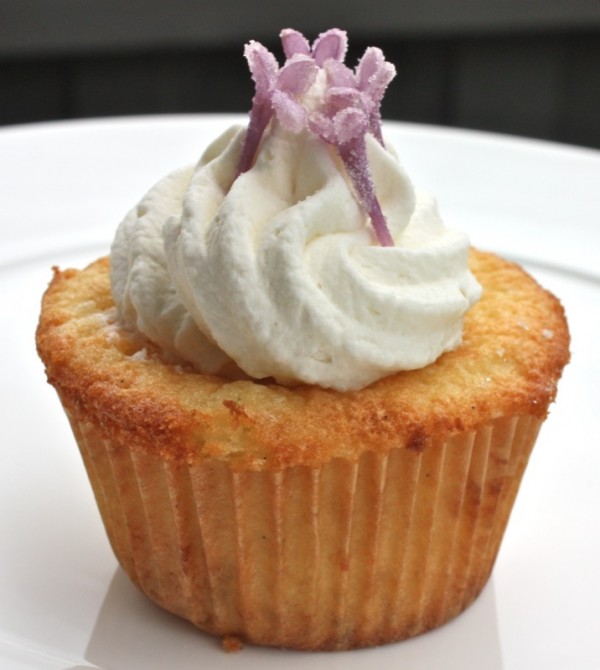 Once dried are an ethereal garnish on a dainty or truffle … If you like the fragrant flavours of rose and lavender and violet, you will love sugared lilacs! How do they taste? Just like they smell! But better.
I grow three different kinds of lilacs, but just tried one so far: the most fragrant one will be the most flavourful. The petals were dropping from one of the flowers and I gathered them up from the leaves to sugar. I have sugared violets for years, but had never thought of sugaring lilac petals until I read Lisa's post on Button Soup. Brilliant! I did know they were edible and had seen them garnishing salads. Why didn't I think of this? I was glad Lisa did so I could do mine!
I did them exactly the same way as I do my violets. My violets dry so well they last for years in a tight container and have garnished many a truffle and tart. But, the violets we grow here, though beautiful, are flavourless. Not the lilacs. This technique works for any edible flower or petal.
First, I use powdered egg white, or albumen; this amount will last a life time for sugaring flowers. Put a teaspoon or less in a small bowl and add an ounce or so of water, mixing really well to combine. You will get the consistency of an egg white, but not at gelatinous.
You also need super fine berry sugar. It can be found in any grocery store. Your petals need to be really fresh.
Using tweezers, dip the petal in the albumen to coat it completely. Then place face down on the paper towel to blot the excess albumen off of the face of the petal.
Using the tweezers, place the petal face down in the super fine sugar lifting with a shake and again, set back on the blotting surface. Sprinkle with super fine sugar to cover the remainder of the petal.
Or, place the petal side down in the sugar and sprinkle the sugar over the stem of the petal. Set on the blotting surface to dry completely: over night.
The petals will be fragile, yet quite capable of being gently packaged single layer, separated with parchment paper in a dry, tightly sealed container for a very long time. The flavour will diminish over time, but the colour will not. Use to garnish whatever begs a little dressing up.
For me, this was timely as my eldest daughter is getting married in less than two weeks and it was so pleasurable to sugar these petals and dream of her new future unfolding…. wishing her the magic and the fantasy she so deserves as I garnish these cupcakes for the gift opening brunch the day after the wedding.