Perspectives from some of my Favourite Food Bloggers, Locally and Otherwise: five yesterday and five more today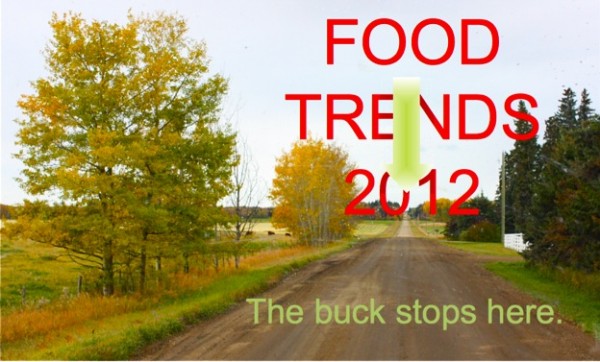 Following my Personal Reflection about Food Trends for 2012, I asked a number of my favourite Food Bloggers to provide their personal perspectives regarding food trends for 2012. This is the second post that includes responses from my favourite food bloggers. I was thrilled each took the time to respond to my request and I trust you will find their answers revealing, passionate and insightful!
Today, we have El from New England, Jamie from the South of France, Faith from New York, Simone from the Netherlands and Vianney from Texas so you can imagine how varied their responses are, yet I am sure you will also be surprise by the global similarities.
Please feel free to ask each individual questions in the comments section here, as they come to mind.
After reading these insights, please do take time to explore each of these websites; each has held my fascination for a very long time for varying reasons!
El from Fresh
I discovered El quite a few years ago through the comments section on another site. (The way many of us discover one another!) When I popped over to her site I was mesmerized! She possesses a very special and rare gift: the ability to artistically edify you through her words and photography while reading and learning about her food. While I am with her, I am somehow transposed through time and space to a different place that she has created and I find a refuge there even when I didn't know I needed one. By following her on twitter, I came to realize that we are very like-minded in a number of ways philosophically about food. Please take some time to meander through El's site. You will leave rejuvenated.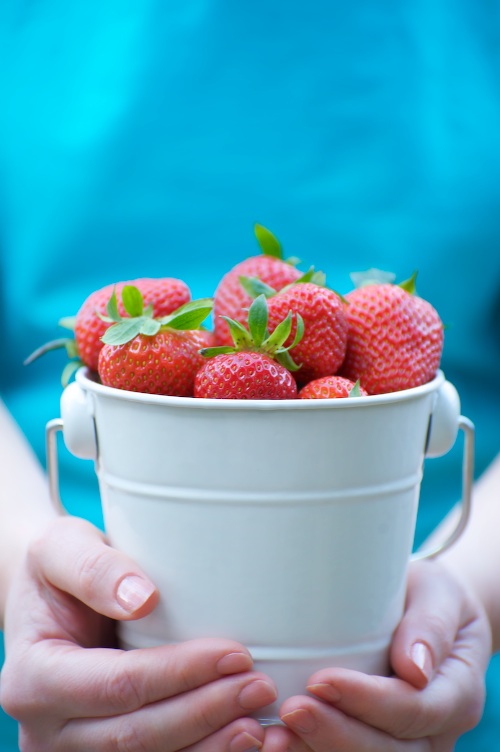 I'm very excited about what's happening with food here in New England. The New England area is developing into one of the strongest regions in the country for locally produced foods and it's wonderful to watch it unfold. Here is what I see as our top 5 trends:
A continued and strengthened interest in locally produced foods through Community Supported Agriculture (CSA), our abundant local farms and our numerous farmer's markets. People in New England are shifting away from the mega-farm and corporate-produced food and toward local, sustainable agriculture and locally owned businesses. Because of this I suspect that there will be increased demand for farm fresh, non-GMO products and other hand made items such as bread, cheese, wine, chocolate, ice cream etc. Perhaps eating locally is one of the reasons why the six New England states are considered among the healthiest in the US.
We will see innovation in the ways in which local food is grown and distributed. For example, Boston, Massachusetts is planning to open a major marketplace to showcase Massachusetts grown foods. Vermont is using mobile flash freezing techniques to freeze vegetables immediately after picking and make them available year round. Fisherman in our coastal states are generating new ways to bring food directly to consumers and farmers will continue to search for ways to extend the growing season and make fresh food available even during frigid winter months.
The shift from corporate-grown to freshly grown food will be reflected in restaurant menus around the region. Simply put, we will see a schism between chefs and owners who source their menus from New England farms, who believe in sustainable agriculture, who demand humane treatment of animals and who are generally responsive to their communities and those who are not.
There will be an increase in home gardeners. Whether it be for sheer economics, the love of learning or the desire to be self-sufficient we can expect to see more vegetable gardens, backyard chickens and the like.
Food banks will need our help. Despite the strong local food scene, there are many people still struggling to get their basic food needs met. We'll need to step up and donate/volunteer to help our brothers and sisters in need.
What would your most sincere hope, wish, or desire be to see as a food trend in 2012?
My most fervent desire is that we recognize our power as citizens. If we don't want to see our land destroyed, our jobs outsourced, our climate changed, our children exposed to pesticides and targeted for mass marketing … if we want to preserve our health, our environment and our food supply, we need not wait around for politicians to make things better. We can vote with our wallets. Every time we make a purchase we tell a corporation that what they're doing is just fine. Companies exist for profit and they would not survive without our money. After working hard all week, each of us can ask, "What am I supporting with my hard earned dollars?" "What am I investing in?" Imagine the power of 300 million people in the United States voting with their wallets and investing in the future of the world.
Faith from An Edible Mosaic
I met Faith the same way I met El. Faith is adventurous in the kitchen! She creates the most interesting recipes. She happens to love raw cookie dough and has developed some mighty tasty looking treats with various cookie doughs that she claims are addictive, and I do believe her as I have made a couple of her savory dishes that were straightforward to make and so delicious. This is one of them (try it!). She has travelled to the Middle East often as her husband's family hails from there and captivates me through her travel tales and the food inspired by her travels. You will find more than a few dishes you will want to create after visiting her site! I always leave it drooling.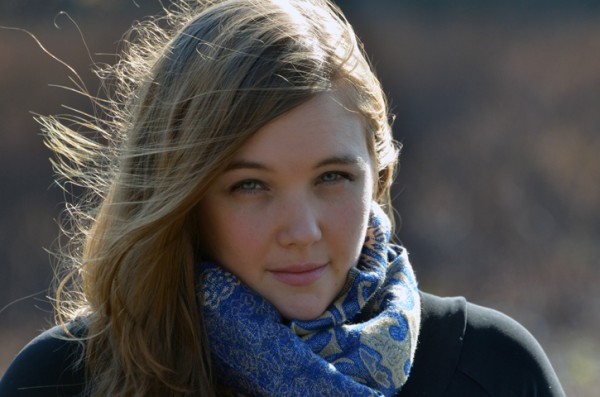 1 & 2.  Major local food trends and food trends throughout the US? I think three of the major factors influencing current food trends in the US are:
the condition of the economy,
the push toward eating local, and
the fact that people want to eat healthier.
The coupling effect of these factors has led to trends of eating the way people did half a century ago; things like:
gardening, home cooking, and balanced diets based on whole foods have resurfaced, and I think will continue to grow in popularity.
The prevalence of co-ops and farmers' markets are increasing because in addition to helping local farmers, their produce is generally cheaper than what is available at grocery stores (and incidentally, is fresher and more nutrient-rich as well).
Beyond that, many people are starting home gardens (even on their patios and/or windowsills!) or small, cooperative "œcommunity" gardens, which is leading to things like canning and preserving, which was common practice 50 years ago.
All of these constituents result in people cooking and preparing meals at home more frequently, which not only saves money, but is generally healthier than eating out (especially when we consider fast food!). I think we've come full circle.
3. Â Food trend hopes and wishes?
I love how people have started cooking more meals from scratch at home, and I hope this trend continues to grow. Additionally, I would love to see more independent grocery stores and restaurants with a focus on local sourcing emerge.
Jamie from Life's A Feast
Jamie may not remember me, but I was a regular on her site in "the early days" of blogging. And she and I would exchange reads now and then. I rediscovered her just over a year ago and became captivated by her writing. She is a master story teller. The meaning she works into the dish she is presenting to her readers is much more than meaty! Her words weave wonder as she lets you into a corner of her life. I can almost catch a whiff of the aroma through that window! Grab a hot cup of coffee and share your morning with Jamie's latest post. It is a very gratifying and motivating way to start my day!
1. The major food trends both locally and regionally focus on seasonal, local, fresh ingredients:
more and more chefs, even those with restaurants in the city, have their own potager or kitchen garden. Alongside their creative, unique dishes, they are now offering more traditional, familiar dishes based on regional home cooking.
Things change very slowly overall here as food is steeped in traditions, but we see a move towards local and regional pride in the food being served. There is also a move towards the organic, especially in wines produced in the area (Muscadet, Anjou, Saumur).
The big trend of 2011 was Japanese – Japanese and Sushi restaurants spread across Nantes like wildfire – and this works well with our own cuisine which is based on fresh fish and seafood, some of which is traditionally eaten raw. What was added, and seems to be a continuing trend for 2012, is a wider, more directly Japanese-influenced way of preparing and serving the fish and seafood as well as the addition of the new, Japanese fruits and vegetables and condiments.
2. 2012, according to what I have been reading, will be marked gastronomically by:
a return to rustic, more traditional family cooking and dishes, many which have already begun making their appearance on restaurant menus. These familiar dishes, like Blanquette, Daube, etc. are prepared both traditionally and deconstructed, with a more contemporary take…the classics revisited. I think that with the economy in shambles, people having a harder time financially and the country's shaky situation, people are soothed with the comfort food of their youth and the traditional dishes their mothers and grandmothers prepared for them.
I also see that Gluten-Free is beginning to take hold here in France and will more than likely see entire shops and groceries dedicated to gluten-free products as we see in so many countries. This is also a country very into ecology and I think the move to organic foods, products and wines will continue, the push to buy and cook local, seasonal and fresh. As in Nantes, the influence of Asian and, more particularly, Japanese cuisine will continue to grow. Asian and Japanese flavors and fruits are also beginning to have a huge impact on pastry and chocolate chefs in France now.
3. I am very anti-trend and tend to stay far away from them. I do like the move towards the rediscovery of traditional dishes as I am, as an expat, still (after 25 years) on a course of discovery for traditional foods and dishes of my adopted country and other countries I visit. This is also a great source for my writing and storytelling! I do hope the whole organic, local, seasonal trend continues and takes hold and it would thrill me if long forgotten fruits and vegetables would come back and replace the produce flown in from other countries around the world we see every day on our markets.
I kept seeing a little green frog commenting on people's posts when the rest of us where just head shots or silly images. I love frogs so I had to take a peek at this little frog's site. Did I ever hit the big time when I found Simone! The photography was so professional! I later found out she is a professional photographer. Whew. That took some pressure off, but not too much. 🙂 Simone travels, cooks, and attends cooking classes (I still have her list); visiting her site I do learn a considerable amount. I like that. And, she always answers your questions! And she reads my posts, too. All these gals do, which makes the exchange mutually beneficial and binding. You must visit Simone to see what her latest undertaking is. She is never constant, always changing and that is half the fun of visiting. Whenever I visit, I never know what I will find but I always know it will be a delight!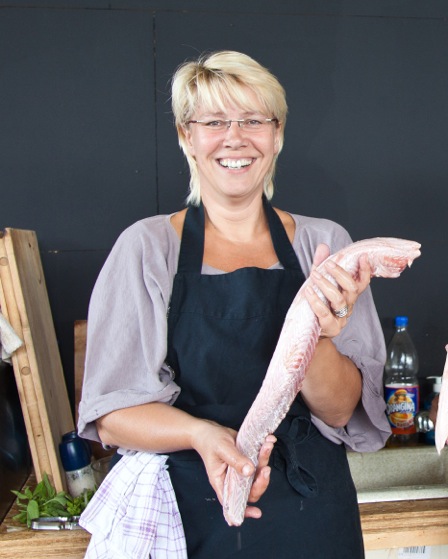 What do you see as the major food trends locally (name your locality), and regionally (your region) 2012 ? I'm based in the Netherlands and I think the food trends here are going to be interesting to watch over the coming period. On the one hand there is a strong tendency towards going more to local grown biological environmental and animal friendly produce but on the other hand, the crisis is hitting us hard, so there will need to be a balance between cost and sustainability. It also depends strongly on the area you live in here. For example, even within our small country there is a huge difference between Amsterdam and Almere, where I live. Our veggiestore could not survive as no one wants to spend the extra dime so it's only supermarkets here. That frustrates me enormously. On the other hand you go to a town like Haarlem and there are tons of little independent stores where you can buy beautiful produce. In a way, it is hard to predict what the future will bring but I do think (and hope) that the trend will be to go local and seasonal.
2. What do you see as major trends throughout Canada and or the US and or Holland? I am not sure if it is any different then what I described above to be honest. There will always be a big diversity between the people that really care and the ones that just care that they have something to eat. No matter how it is grown, raised or produced.
I do think the financial crisis will be a big factor in this as it will limit budgets.

On the other hand, looking at my own situation; Tom has lost his job and is now unemployed so as of the 1st of January, our budget will be pretty much limited. Instead of resorting to the supermarket we have subscribed to a sort of local veggie box. We get a crate full of wonderful produce (incl. some meat, fish and/or other things) for 37 euro a week. It should feed us easily for the week, with maybe a little extra from the stores, but in a way it makes much more sense then going to the supermarket and overpaying for bad product. I hope we can keep that up as it would save us a lot of money and feed us in a better way.


I do think that once people realize there are alternatives it might be happening more and more. Or it could just be wishful thinking.
3. What would your most sincere hope, wish, or desire be to see as a food trend in 2012? There are more and more people becoming aware of the importance of good food. And not only good food in the sense that it should sustain our bodies but also food that is produced in a good way, seasonally bought and used and locally grown. In an ideal world for me we would go back more to the basics of good food and have little farms being able to survive instead of being sucked up into the big commercial world losing their own identity in the process. On my Dutch blog/magazine I try and feature such little producers as often as I can to give them some extra attention and maybe more customers in the end, meaning they will be able to survive.
I do think it will be interesting to watch what will happen in the coming years so am looking forward to your article Valerie!
Vianney is of Mexican heritage living in Texas. She shares authentic Mexican recipes and is a compelling read if you like Mexican food. It just so happens that I adore Mexican food and she is definitely my go-to girl for that! (Well, she and Rick Bayless, but he is often busy! 🙂 ) I have learned about ingredients I have never heard of and learned how to use ingredients I have heard of but never knew how to use on her site. She is passionate about her food and if you are interested in this cuisine, Vianney is the gal for you!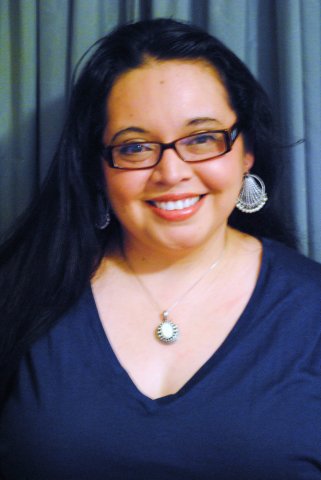 1. What do you see as the major food trends locally (name your locality), and regionally (your region) 2012? Locally, in Texas, I see major food trends as that of:
promoting, supporting, and educating people about local produce, meats and specialty foods.

We Texans are now producing our own wine and cheese.
2. What do you see as major trends throughout Canada and or the US?
I see a focus on fresh food throughout the US.

Education of organic food and learning how to slowly leave processed food behind is also beginning to happen

3. What would your most sincere hope, wish, or desire be to see as a food trend in 2012?
I would love to see more people learn about their cultural food heritage and learn the recipes from that past; passing these recipes on to our children not only ensures our family's recipes live on, but that our way of life is also passed to our future generations