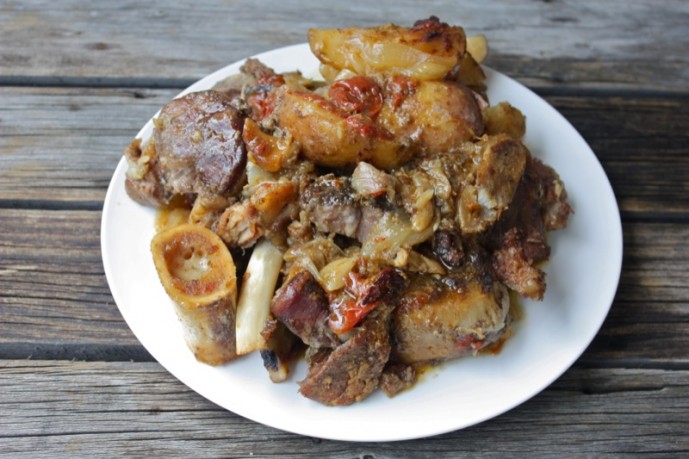 No one made simple food tastier than our prairie grandmothers. Beef shank with onion, potatoes, tomatoes and garlic. Pleasure in one pot: fatty, succulent meat and marrow with root vegetables and tomatoes. What does that spell?
Sunday, at home without company: a Sleepy Sunday Supper. With apple pie. Or, apple crisp. And, a cabbage salad. A crunchy cabbage salad. Yum. Nothing more needed.
Well, maybe home baked bread, or biscuits to sop up the sauce.
The paprika is the unusual bit. I bring it back with me every year from the Former Yugoslavia; it is so fresh that it leaves the brown bag it comes in wet. Mmmmm! I had a big juicy deep red Purple Cherokee tomato that would be the base for the dinner sauce.
Bake low and slow, then roast on high for the last 15 to 20 minutes and gather round the communal table for this one!
Look at the gorgeous unctuous marrow in those bones. Makes me wish I had purchased the marrow eating utensils at an antique store window while strolling down Portabello Market in London a year ago.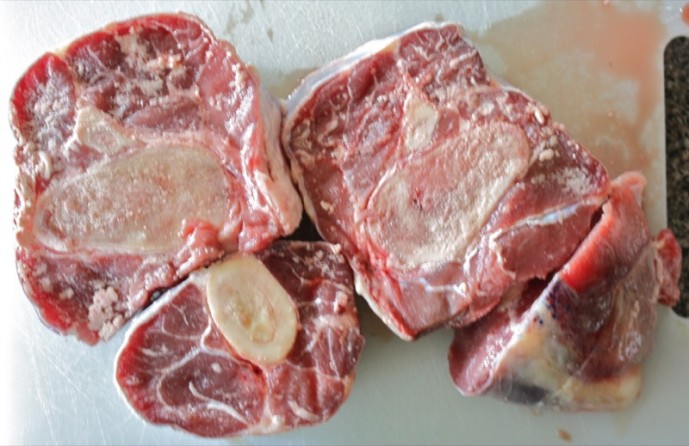 Such meaty shanks! Perfect for osso buco, too, really. This beef is about as close to veal as one can get!
I hear ya! "Enough, already with the pictures!" But, I am reveling in recalling the preparation process. It is almost a religious experience around here!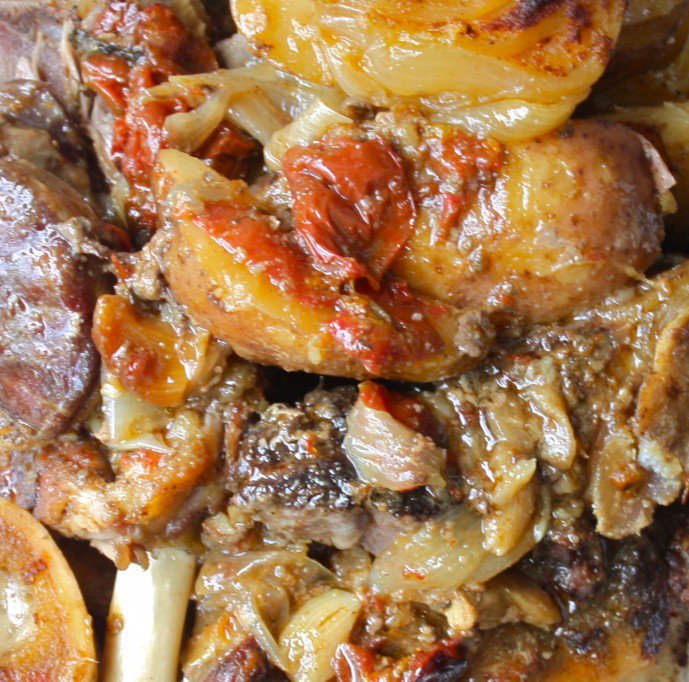 Oh. My. Goodness. Look at the texture and flavour and colours in the beef shank, above. (Intense and lengthy ecstatic eyeball roll.)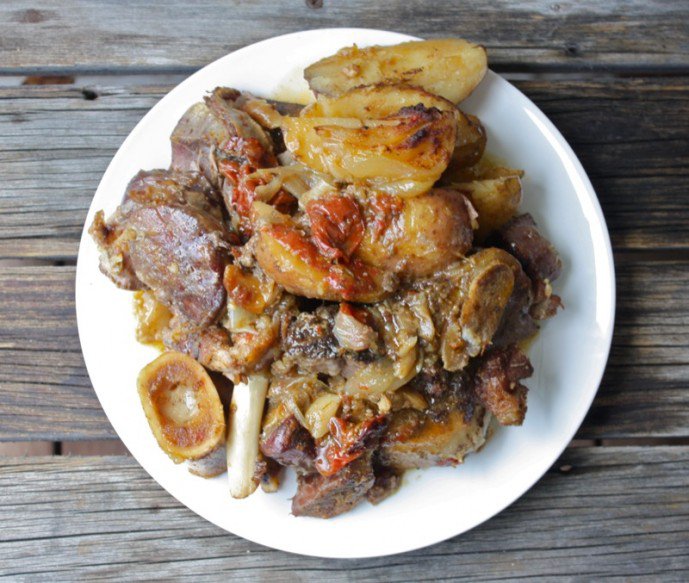 Anything similar from your neck of the woods? I'd love to hear about it! So simple, no recipe required.