Simple and Delicious with Homemade Feta!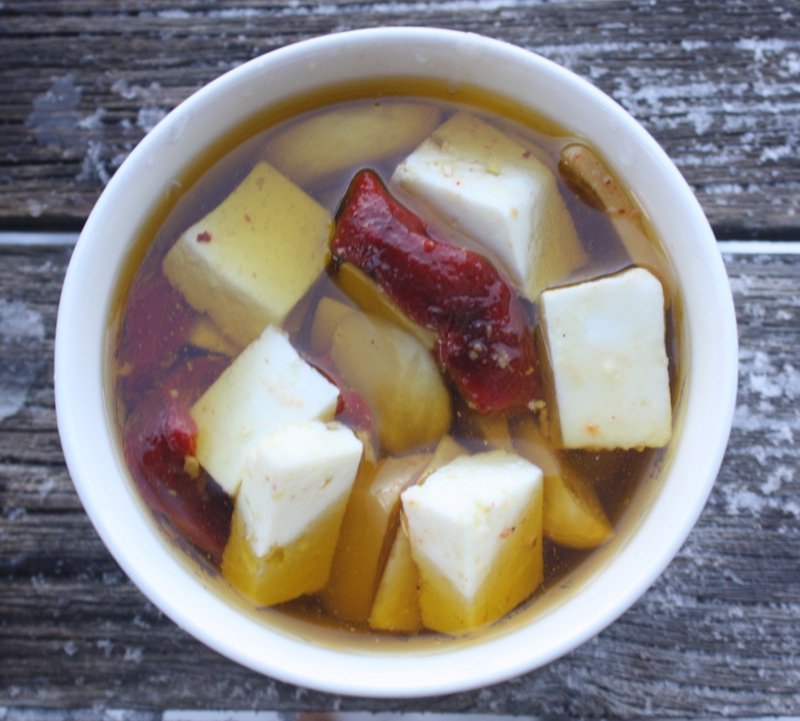 Three of my favourite foods: roasted red peppers, garlic, and feta. I would have never thought of adding the roasted peppers and they make all the difference. Ian gave me a small bottle of this and I loved it. So, I am paying it forward and sharing his recipe! Great for gift giving and you don't even have to make your own cheese! I would definitely recommend roasting your own peppers, though! Just in time for the holiday season! Thank you, Ian!
Place the ingredients in a jar that can be tightly sealed. Cover with olive oil. Best used within a week. Yummy!