The eleventh hour of Cheesepalooza: a few weeks late…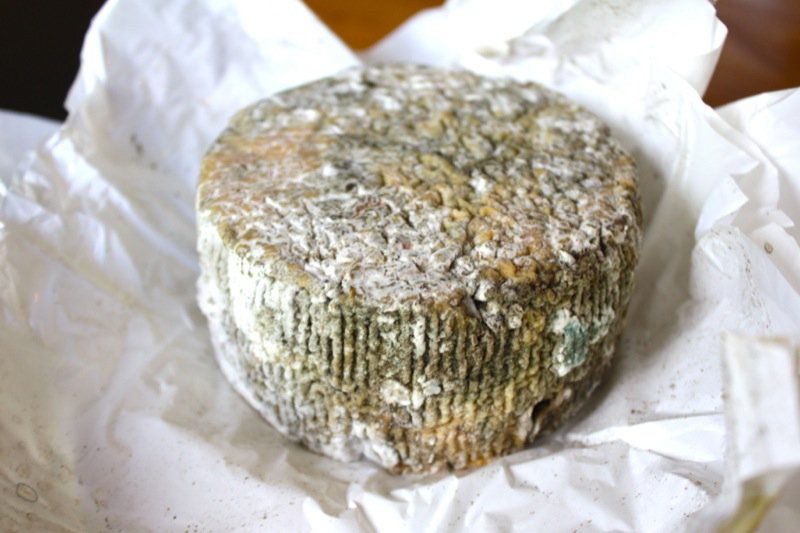 As I wait for the round up cheeses to come in… I am blown away by the beauty of these blues!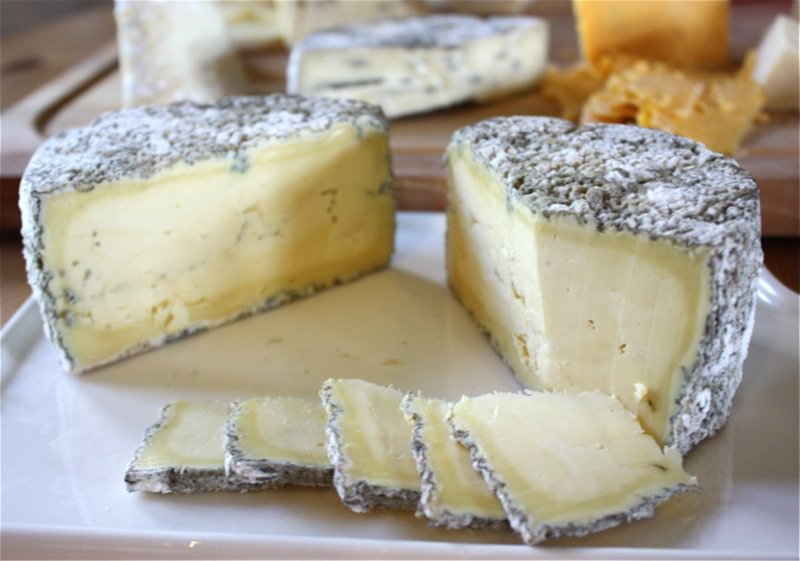 Ntala's first Stilton, above is world class gorgeous. Granted, she didn't poke it enough and there aren't the characteristic blue veins riddled through the paste, but she is a busy woman and this is a very high maintenance cheese. It was still scrumptious, and I did sense she was pretty motivated after this success to give it another go.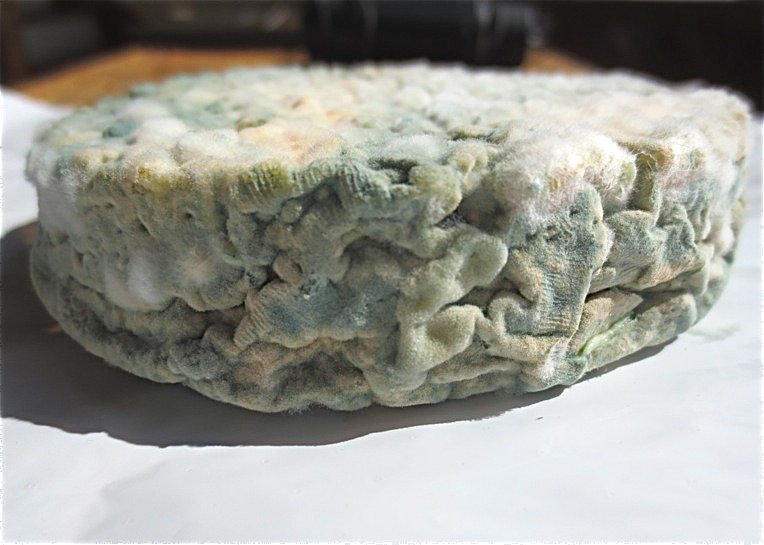 Ntala at
Crazy Mare Ranch
from Barrhead, Alberta, also made the Buttermilk Blue, above and below. I am amazed at how completely different her rind appears from mine. The round below was overripe, very powerfully strong and stinky, but still delicious.

Evelyne at Cheap Ethnic Eatz from Montreal, Quebec, made the Fourme d'Ambert, below; it, too, looks like a work of art. I salivate at the thought of a blue cheese and the photo of this one with the ashy white mould exterior and creamy pure white paste delicately veined with blue has significantly raised my blood pressure.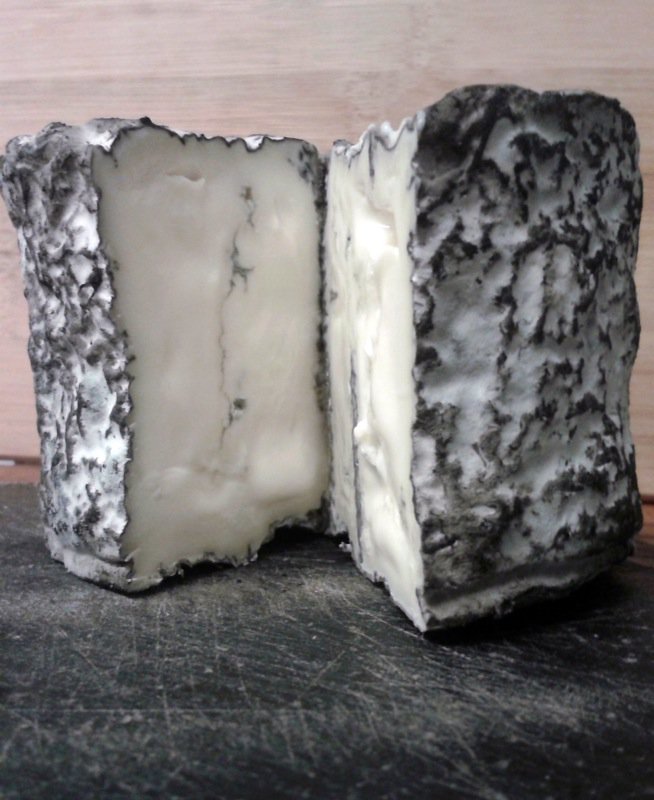 My Buttermilk Blue is delicious. I am so thrilled with this cheese, it is difficult for me to express. The texture is firm, yet dreamily creamy and the flavour is definitely blue, but buttery and not pungent. I will be making this recipe again! I found it interesting that my sideways pokes through the cheese are more pronounced than my up and down ones.
Stephanie at Clockwork Lemon, and her mom, Lori Anne, from Calgary, Alberta, have also made a Buttermilk Blue and we will have to check back with her to see how it ages.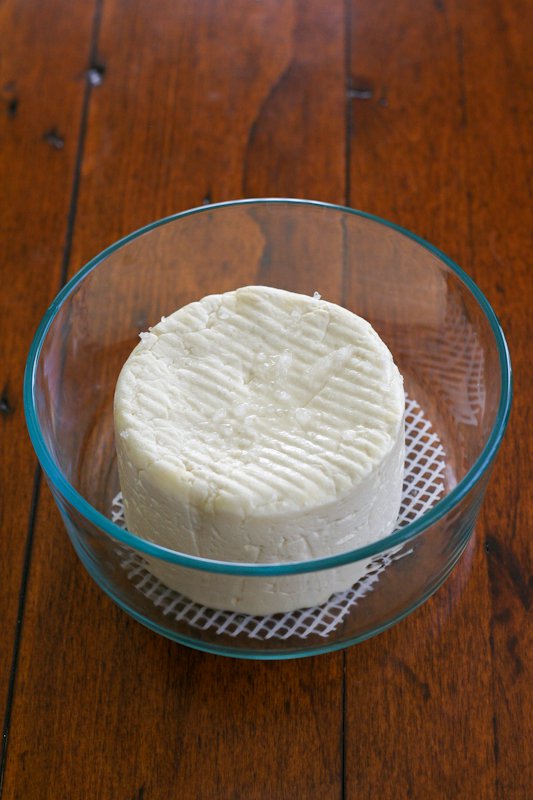 This video of Stilton (the authentic Stilton) is compelling.
Last challenge to come and it will be a grand finale, won't it?