A Regional Canadian Food Hero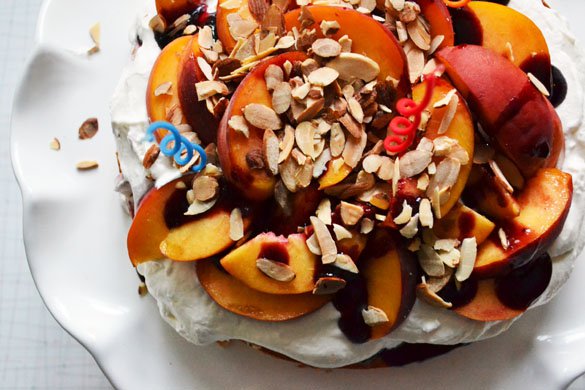 Identifying and writing about a regional Canadian Food Hero was a challenge to many this month; however, most leaned into the power of the project and found their way to some raw and revealing writing and story telling of individuals, known and unknown, across this great land, each championing for a clean, delicious, nutritious and sustainable local food supply. Every person and place written about this round should be on the local culinary tourism map of each region. I have changed holiday plans to include visits to some of these people and places. Standing ovation to each that has shared these important stories of such valiant Canadian Food Heroes this month. Only in Canada, I say!
So, what did we identify as a Regional Canadian Food Hero?
any small artisan farmer or producer (gardener, wine maker, cheese maker, charcuterie maker, etc) working to produce sustainable, ethical food (is a good land, plant and animal steward)
any chef or baker or cook etc. who works with local producers to present local, regional and/or traditional food (someone who cares about the story of the food and is working to present the terroir and/or history of the region somehow)
and cooking instructor, small business owner (grocer or farmer's market manager) who works to ensure that the public has the opportunity to participate in a hands on experience to preserve the skills of the people who came before
an author, story teller, writer, or educator that provides tastings, lessons, teachings, skill development opportunities, and/or simply information to the public about your specific area or region that makes a difference (preserves traditional skills, puts it on the map; develops or identifies your terroir)
a food activist that has made a difference in your area or region in a positive manner (puts it on the map; develops or identifies your terroir)
Some of the most poignant articles are those identifying their own dad's as their heroes, or a close friend, or a person in the community no one thinks of as a hero. That is the beauty of community. There are heroes everywhere, and the very purpose of this challenge was to reveal them and celebrate their contribution to each Canadian community.
As it is August, and the topic was apparently a challenge, we have 50 of our 80 plus participants included in this round up. People do send their late articles in and I do include them in the round up posts, so please check back to see what you have missed, from time to time.
The Canadian Food Experience Project began with a Call to Action and started in June of 2013. We have over 80 participants from coast to coast working together to bring clarity to understanding Canadian food and to identify our Canadian Voice.
Social Media Note to Participants: To help your posts gather more readers, add the Twitter sharing button at the bottom of each post (add all sharing buttons there). I would share every post I have read from this project, but many participants do not have this installed which makes sharing the post difficult, or awkward. Secondly, if the Twitter sharing button is installed, go into the settings in the back end of your site and add your twitter handle to the sharing Tweet so that when someone does "tweet it out", you get a copy (and can retweet it or thank the sender).
And to get back to the gorgeous image at the beginning of this post: Julie Van Rosendaal at Dinner with Julie, from Calgary, Alberta, introduces us to Chef Michael Allemeier, and his deliciously summery peaches and cream cake. That alone is a recipe to get over there for, but, and…. Also, for many of you whom may not be aware, Julie has been identified by Alberta's Venuture Magazine July 1, 2013, as one of the 50 most influential people in Alberta. I actually discovered this a only a couple of days ago and can't think of any food writer in Alberta more deserving. Congratulation, Julie! Ginni at Mindfully Spiced has identified Julie as her local food hero: more evidence of Julie's positive influence.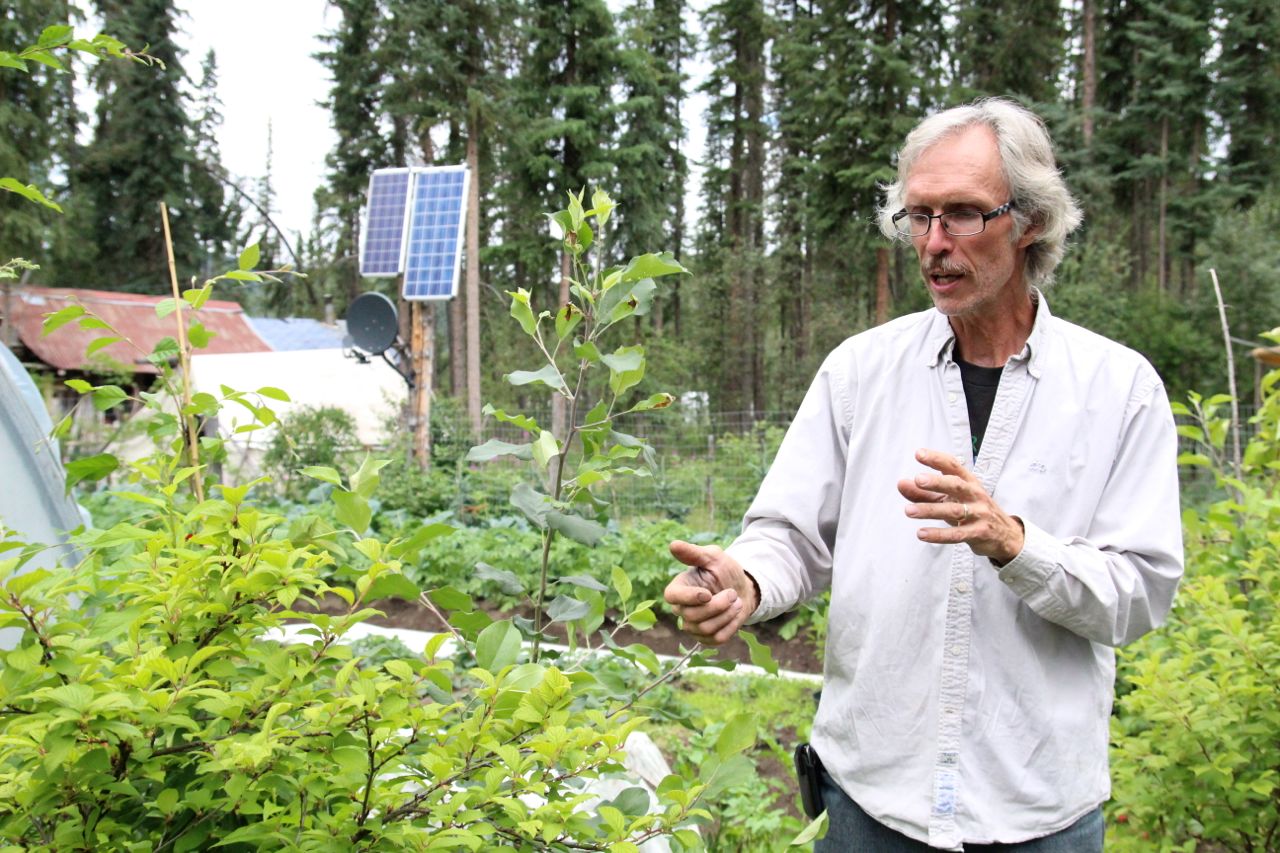 Lindsay and Dana at Feast: An Edible Road Trip from Vancouver, British Columbia have met John Lenart from the Yukon Territories and have identified him as a Canadian Food Hero. They took TWO canoes to get to his place and his work with with fruit varieties that can survive in the north, particularly apples, is hugely important to northern food security, and yet he is relatively unknown. "We learned a great deal from him, and were awestruck to see apples, interesting kinds of spruce trees, vegetables, melons, and grapes all thriving on the same piece of land." Their post from today is about another regional Canadian Food hero from Hay River, Jackie Milne and weed pie!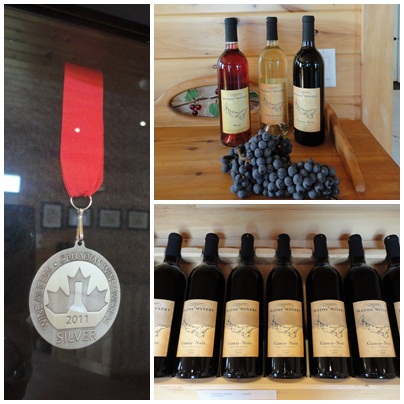 Please help me welcome Barbara at My Island Bistro Kitchen from Charlottetown, Prince Edward Island, to The Canadian Food Experience Project. Barbara is the only participant from Prince Edward Island (which I will be visiting for my first time ever May of 2014). She writes about local Island food and beverages, producers, and culinary events. In this posting, she takes you on a tour of the award-winning Matos Winery in St. Catherines, PEI. This is one of only three wineries operating on the Island. PEI is not known as one of the wine regions in Canada so, given its somewhat harsh climate with often testy cold winter conditions, anyone who can persevere and produce award-winning wines in a climate not normally associated with grape production is indeed a Canadian food hero.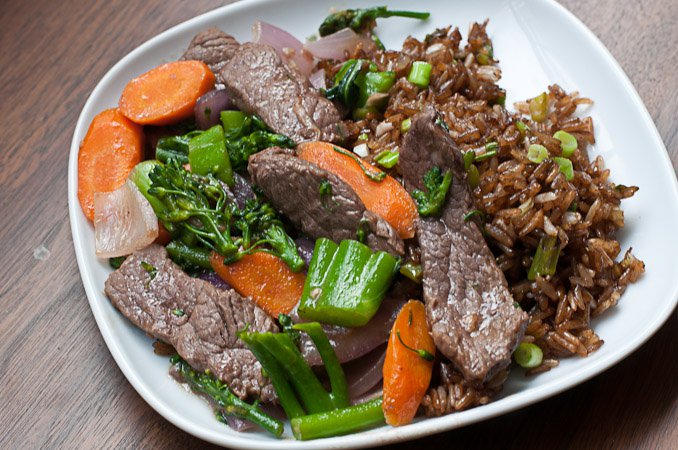 Heather at The Tasty Garner from Toronto, Ontario, shares her attempt at beef and broccoli from the classic Wok with Yan. It was her food hero, her dad, who helped shape her love for cooking shows and trying new foods in a family others weren't too adventurous.
Please welcome Wanda at Bakers Beans from Calgary, Alberta as a new participant in the project! She has identified Dana Van Veller and Lindsay Anderson of Feast: An Edible Road Trip as her Canadian Food Heroes after meeting them both at a Food Bloggers of Canada "Tweet Up" in Calgary this past month. They are both participants of The Canadian Food Experience Project and I also met them both this month and completely agree: these two gals are devoting four months of their lives focusing on Canadian food discoveries as they travel across Canada this summer.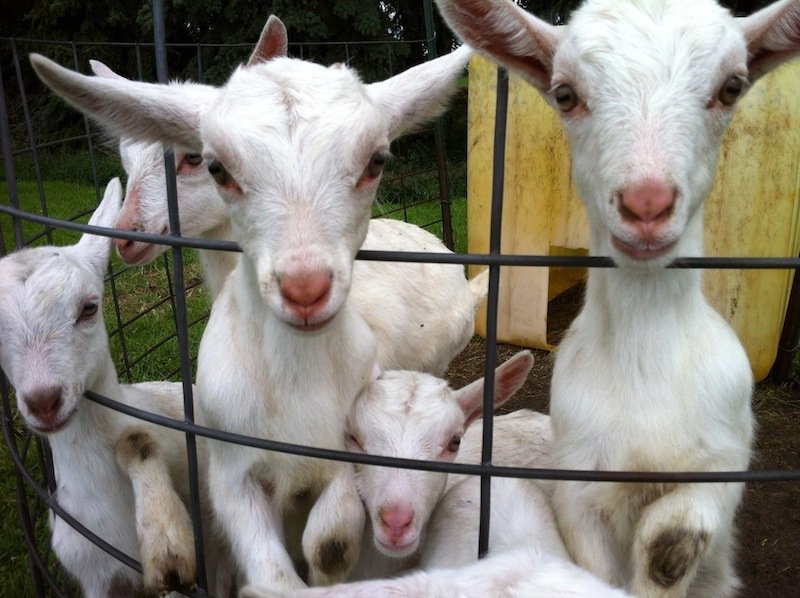 Genia at The Sweetest Crumb from Edmonton, Alberta, discusses her numerous local food heroes and influences. This list includes producers she recently met on a local Farm to Fork tour organized by Taste Alberta. "…as an adult, I find it extremely important to cook meals from scratch, know exactly what I am eating and where the ingredients came from. So, while I can't say I am closely acquainted with any local farmer/producer/chef/baker, I can safely say that I am truly grateful for all the talented individuals in the Edmonton area who help us city dwellers develop a deeper understanding of where our food comes from. These are the my "food heroes."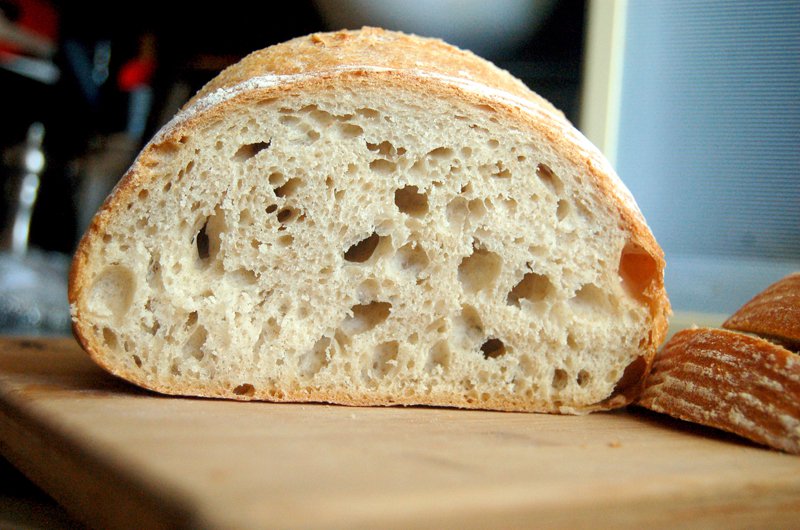 Nicole at Culinary Cool from Regina, Saskatchewan, wrote about a delightful local bakery in Regina called Orange Boot Bakery as their artisan products are superb; they have provided the community with a place to buy delicious, nutritious breads, etc. that are good for you as they use organic Saskatchewan flour and grains and hand make all artisan breads from scratch every morning. Orange Boot Bakery prides themselves on their fresh, local products and are quickly becoming an institution in Regina.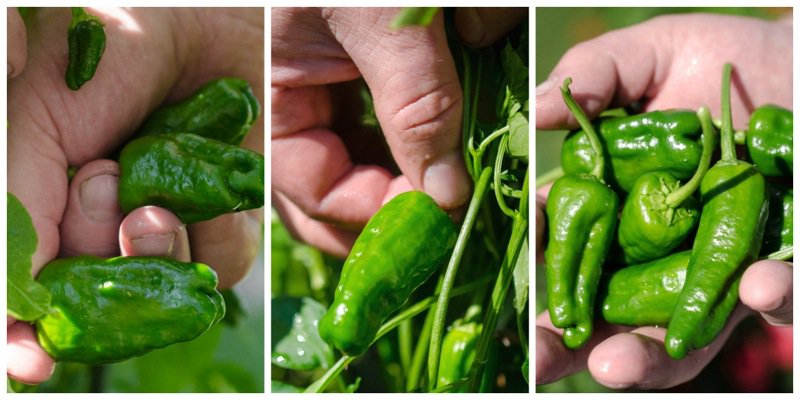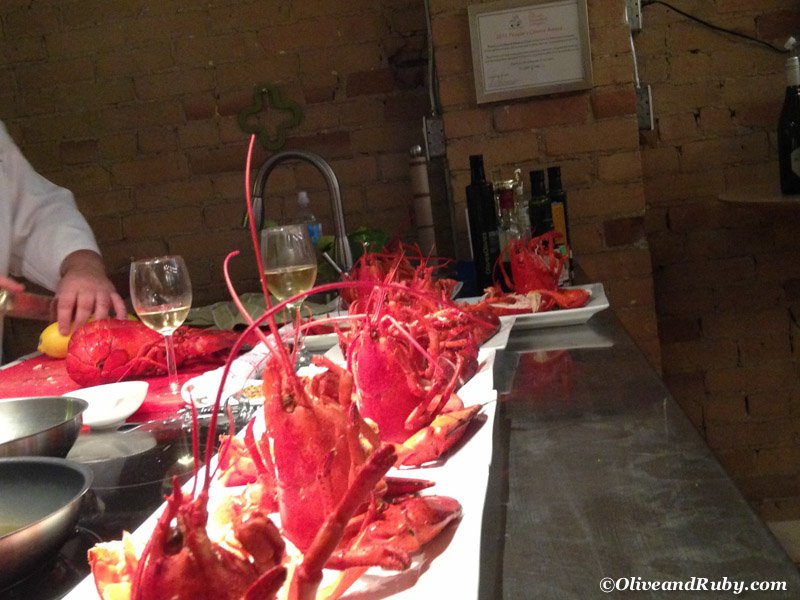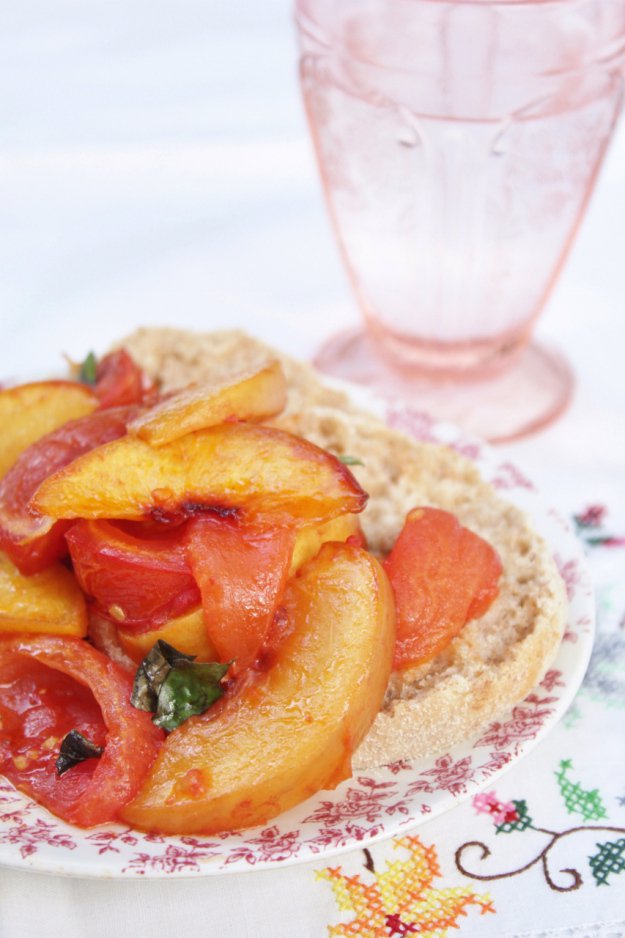 Jennifer at The best thing I ever ate …and then some from Guelph, Ontario, found this topic to be quite a challenge, but persevered and reached out to Christina Mann as her local food hero for an interview and gleaned a novel tomato peach basil and maple syrup recipe, as well, which I just cannot wait to make!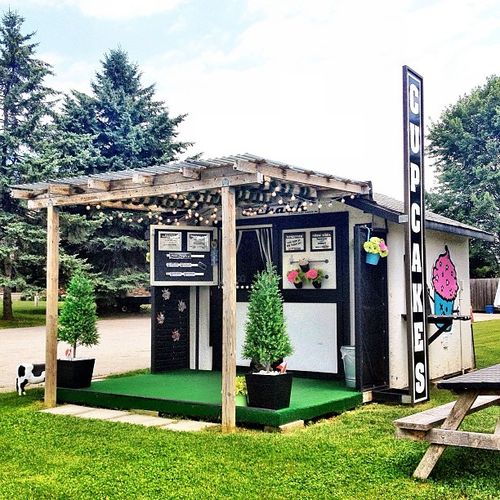 Jan at Family Bites from Toronto, Ontario, writes about a few of her local food heroes, including her own sister, brother in law, best friend and others.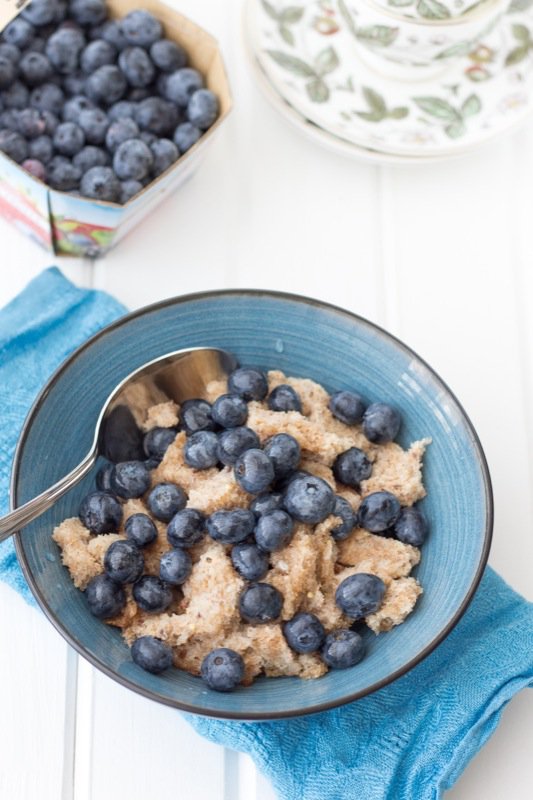 Ginni at Mindfully Spiced from Calgary, Alberta, has aptly written about her neighbour, Julie Van Rosendaal, as she is not only one of the best local foodies in Calgary, but she does so much for the community; she was just as active as Nenshi was during the floods and Ginni is a hardcore fan of hers due to these qualities, and more.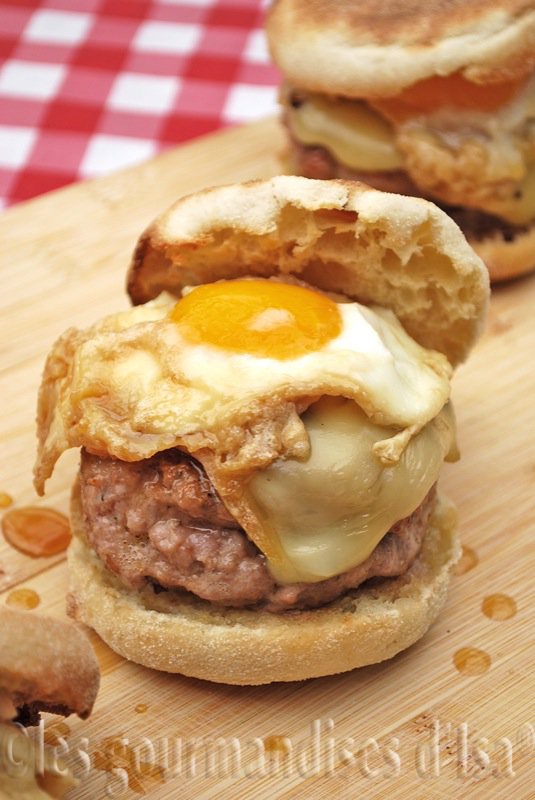 Isabelle à " les gourmandises d'Isa", de Rawdon au Québec, propose une recette de Martin Picard : le PDC matin. Martin est son idole culinaire car c'est un chef très réputé de partout dans le monde et il a fait découvrir le Québec avec sa poutine au foie gras. Le dernier livre de Isabelle a été publié par le Groupe Modus citron et sera en librairie le 27 Août Même si le livre est en français, ce serait une mine d'informations pour anglophones du Canada en ce qui concerne la cuisine canadienne-française
Isabelle at " les gourmandises d'Isa" from Rawdon, Québec, offers a recipe for Martin Picard: PDC morning. Martin is his culinary idol because it is a very famous chef from around the world and he put Québec on the map with his foie gras poutine. Isabelle's latest book has been published by Lemon Modus group and will be in bookstores on August 27 Even though the book is in French, it would be a wealth of information to English speaking Canada regarding French Canadian cuisine.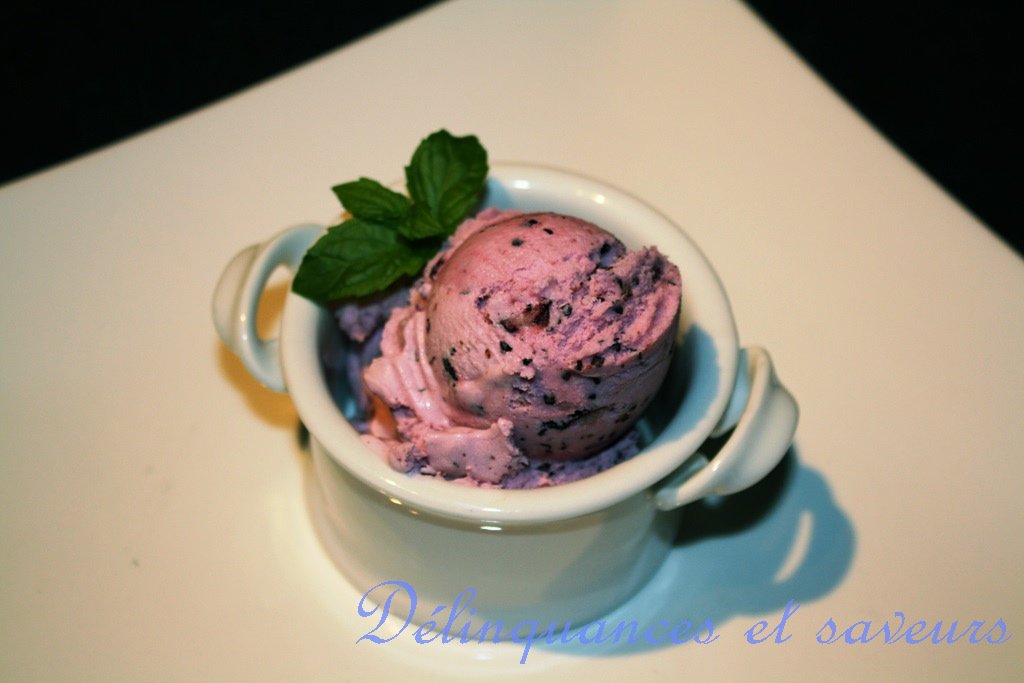 Emily at Emily Richards Cooks from Guelph, Ontario writes about her cousin's new family, Jeff and Paula Zelem, of Kent Kreek Berries, and identifies them as true regional Canadian Food Heroes as this is a generational family blueberry farm. Greg, Emily's cousin's husband and son of Paula and Jeff, describes the bush of berries, above: "These are 30 years old, my grandfather planted this variety and they are great for eating out of your hands." Imagine carrying on the work of those in your family who have come before with the same passion and pride and quite literally enjoying the fruits of their labour? Emily was inspired to share her recipe for Blueberry and White Chocolate Tart! Don't miss it.
Adell at Adell Schneer from Toronto, Ontario, talks about those food heroes who influenced her career: Elizabeth Baird, Former Food Editor of Canadian Living and recipient of the Order of Canada and Andrew Chase, cookbook author and former food editor at Homemaker's. What a coincidence that Elizabeth Baird is one of her heroes and that I was able to tell her on the phone that Adell was writing about her this month!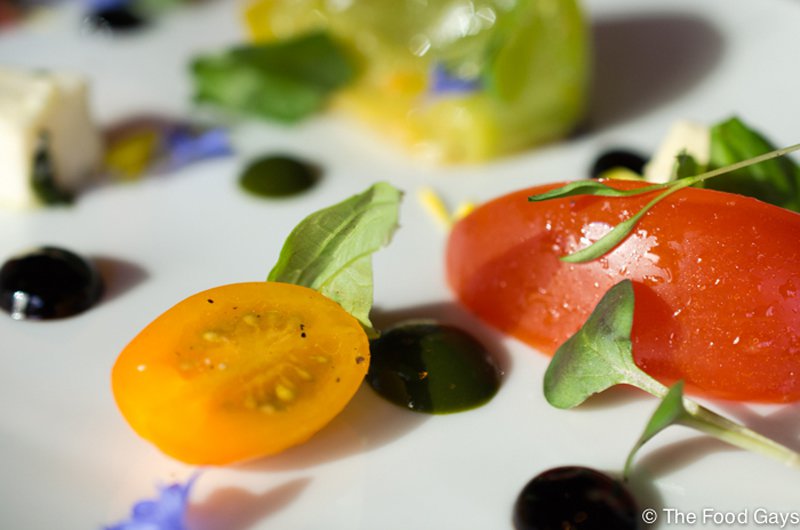 Adrian and Jeremy at The Food Gays from Vancouver, British Columbia, have paid homage to Chef Thomas Heinrich, the Executive Chef of both Mosaic Grille & Bar and Grain Tasting Bar at The Hyatt Regency in Vancouver. "…we think 'hero' is a pretty strong word. It needed to be someone who was serious about representing local and regional food in an interesting way, as well as someone who cares about the story of the food they're presenting — working with fresh and local products whenever possible. Enter Chef Thomas Heinrich."

Nadia at Jungle Foods writes about her local food heroes.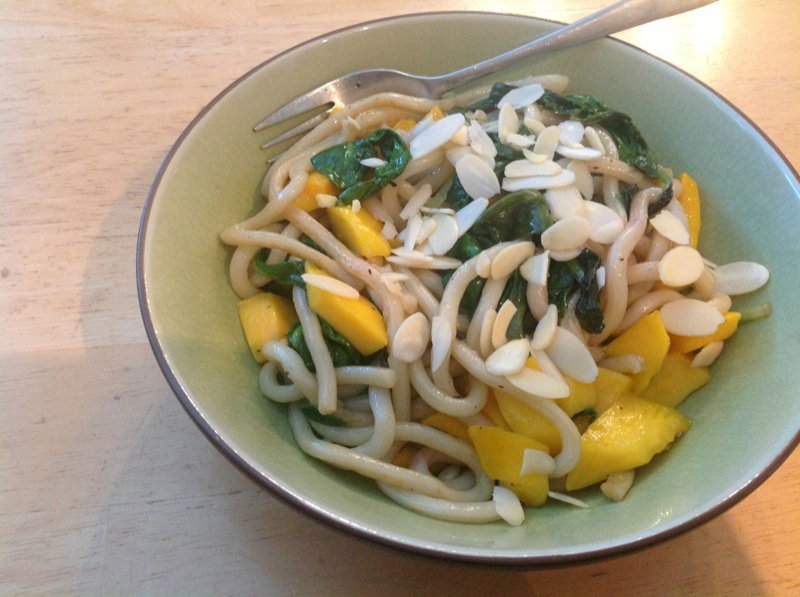 Deborah Vanston at In the stewing pot from Saskatoon, Saskatchewan has chosen Urban Grower and SPIN-Farmer Wally Satzewich as Saskatoon's Food Hero. Deborah writes that a visit to one of Wally's urban gardens left her longing to have her own. "I became completely immersed in a backyard of green hues and bright sunflowers that appeared almost surreal from the other side of the gate. Two thousand square feet of land converted into a lush and profitable garden with sprouting carrots, tomatoes, spinach, cucumbers, squash, rhubarb, sunflower greens, arugula, cilantro, dill, and what Wally refers to as "volunteers": those edible plants that pop up among planted greens."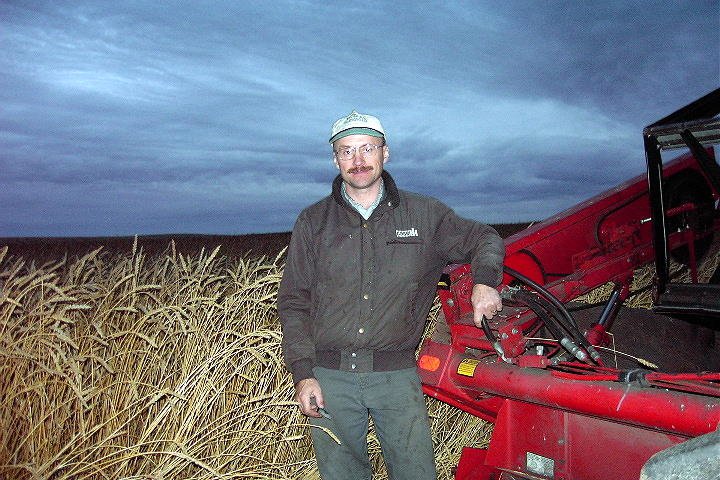 In Saskatoon, Saskatchewan, food writer, Amy Jo Ehman, at Home for Dinner, gets in touch with her roots through the heritage wheat Red Fife, and honours the organic farmer, Marc Loiselle, who brought it back from obscurity.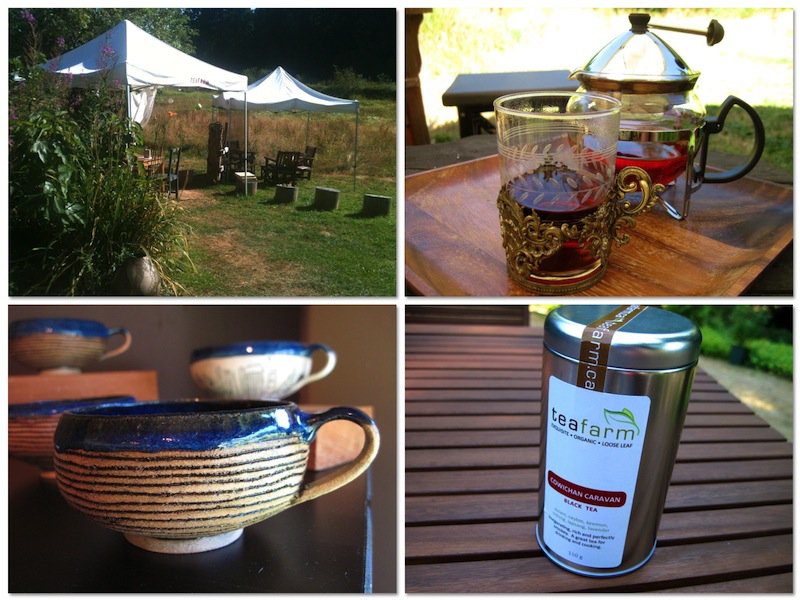 Korena at Korena in the Kitchen from Shawnigan Lake, Vancouver Island, British Columbia, writes about a serene afternoon visit to the Cowichan Valley Teafarm where owners Margit Nellemann and Victor Vesely are creating a new kind of tea culture through their own unique local tea blends and culinary tea pairings. "The couple is also experimenting with growing tea plants (Camellia sinensis) which, like wine, will represent the terrior of the region. Who knew you could grow tea in Canada?"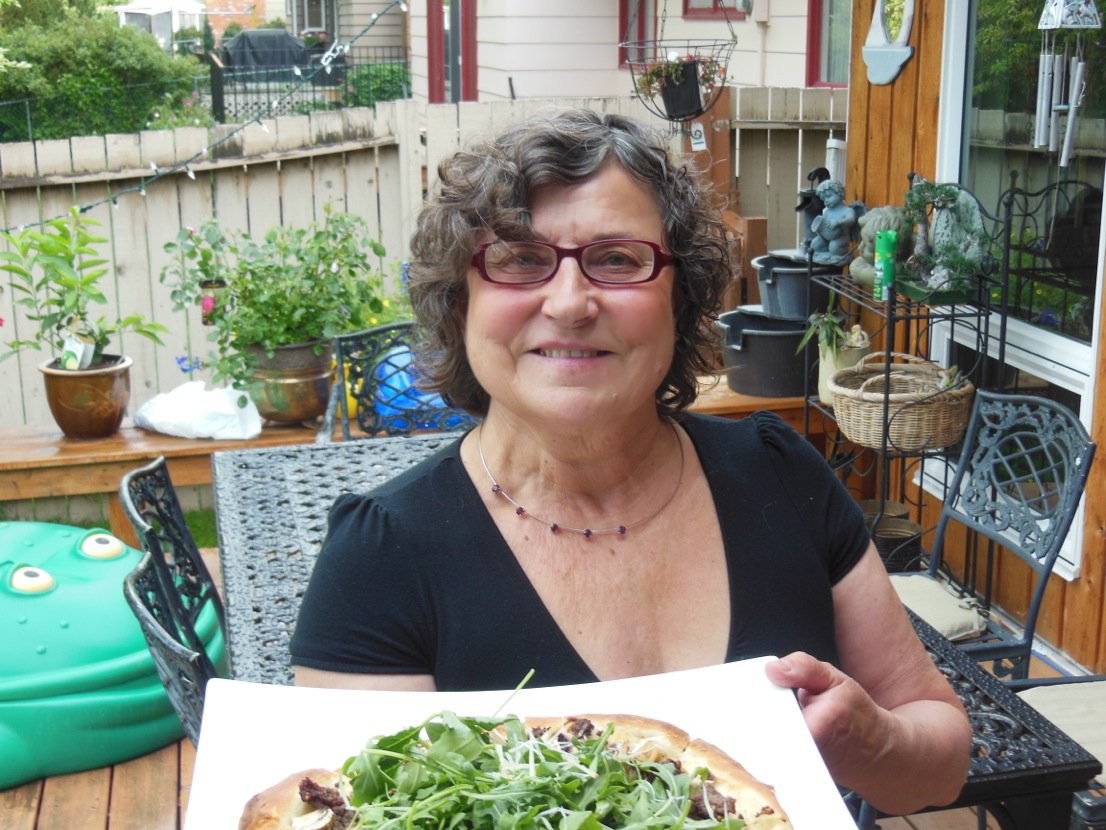 Marilyn at Here and There from Calgary, Alberta, visited the MacKillop Farm to see their Highland cattle; Renee MacKillop proudly showed the family farm and talked about direct marketing of their product. Keeping the Highland cattle on a grass feed regimen leads to a more natural beef product. The beef is superior in taste, tenderness and cooking. To show case this meat, Marilyn created a homemade pizza topped with caramelized onions, ground highland beef, cheeses , and garnished with truffle oil and arugula. It is farmers like these that are regional Canadian food heroes. Preserving heritage breeds and ensuring they are grass fed is not cost effective. It takes passion, perseverance and an intense focus to work toward a better and more divergent agricultural future for Alberta.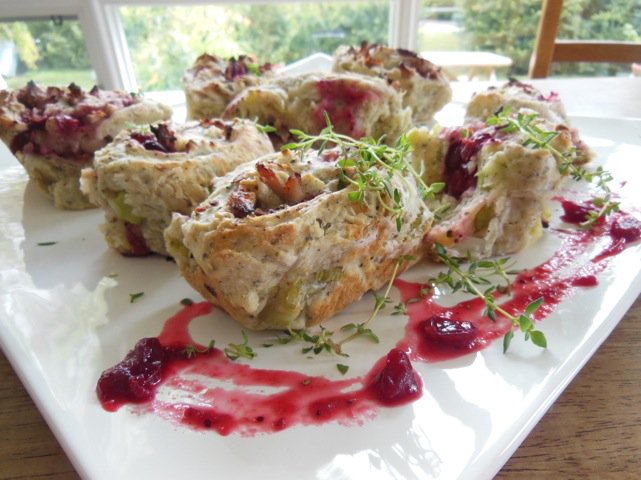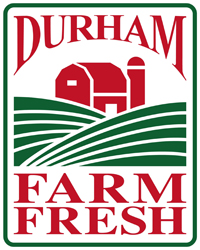 Mimi from Ajax, Ontario at Tummy Grumbles titled her article, "My Canadian Food Heroes: The Farm(er)s", and writes about how two local farmers and farms manage to provide an oasis of fresh food in the middle of suburbia: Stroud Farms and Willowtree Farm. Mimi reveals an urban sprawl in her hometown brought on by a nuclear waste plant that has created a fast food nightmare in the area. "In spite of the amount of sodium dealers residing in the monolithic shopping plazas, we have a few local food heroes who are doing their best to ensure the people of Southwest Durham have the freshest, healthiest, most nutritious produce in Ontario."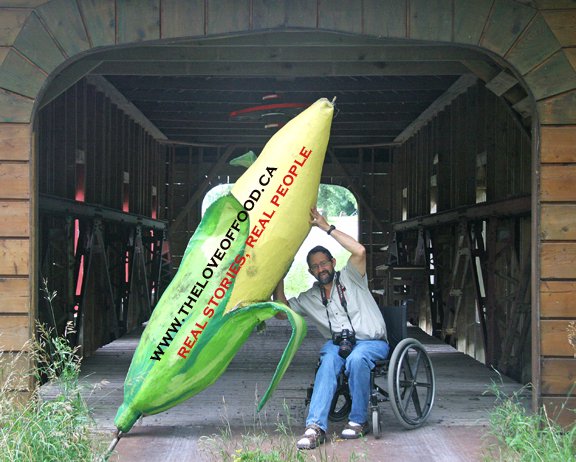 Deb at The Love of Food from Waterloo, Ontario, celebrates Carl Hiebert as he loaded his wheelchair on the back of a 1949 vintage tractor and drove it 6000 kilometers across Canada and captured the richness and diversity of Canada's farmland, recording an intimate accounting of the joys and challenges of families who farm these lands for a Canadian AgVenture. This is a must read story of a man with a "can do" attitude who is a humble and generous giant.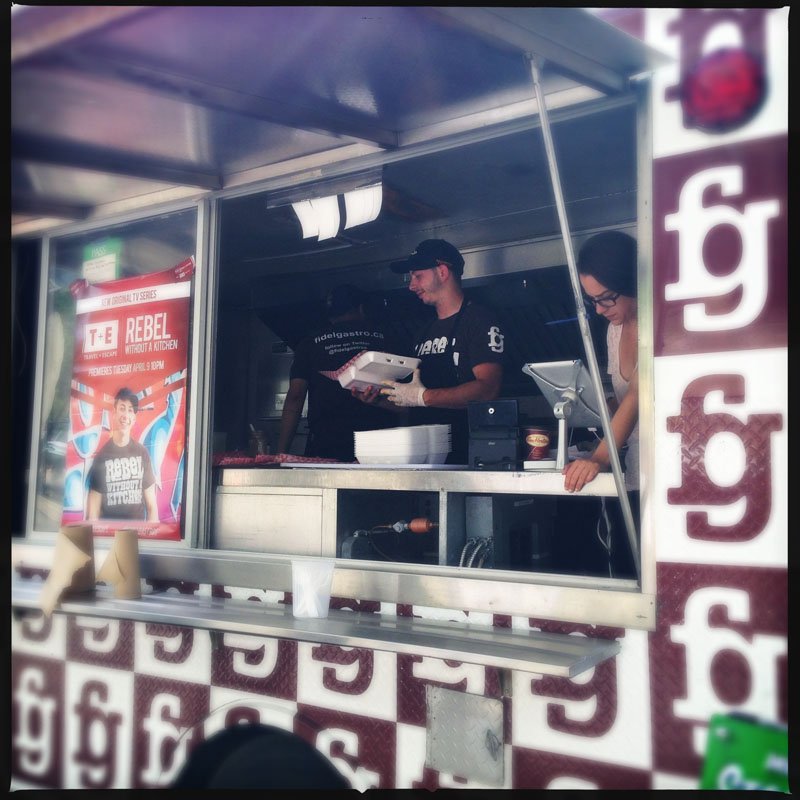 Carole Brown at The Yum Yum Factor from Toronto, Ontario, asks: Who is my local food hero? Suresh Doss, That's Who. She is crazy about food trucks so it makes sense that her local food hero is Suresh Doss, the food truck activist who is largely responsible for the food truck revolution that is taking Toronto by storm. In the last 2 years, Toronto has seen the numbers of trucks swell from under 5 to more than 30 with the numbers growing every day. They are serving up everything from korean tacos to chicken tikka poutine to happy Torontonians as they fight the good fight to win permission to roam the streets and serve curbside like they do in cities like Vancouver, NYC and LA.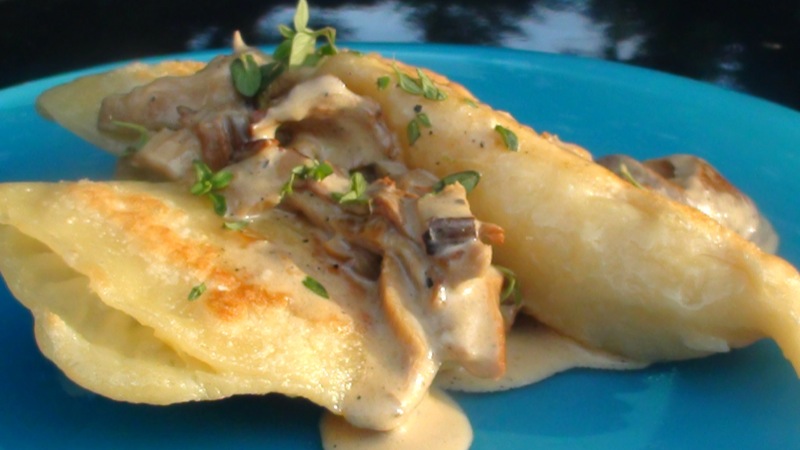 Lindsay at The Kitchen Witch from Ladysmith on Vancouver Island, British Columbia, writes about one of my favourite Canadian Chefs, Mara Jernigan, as her Canadian Food Hero; she has also put together a lovely recipe inspired by Mara for homemade pierogies with wild mushroom cream sauce. YUM! Mara is also one of my favourite all time Canadian inspirations, as well!