Regional Canadian Food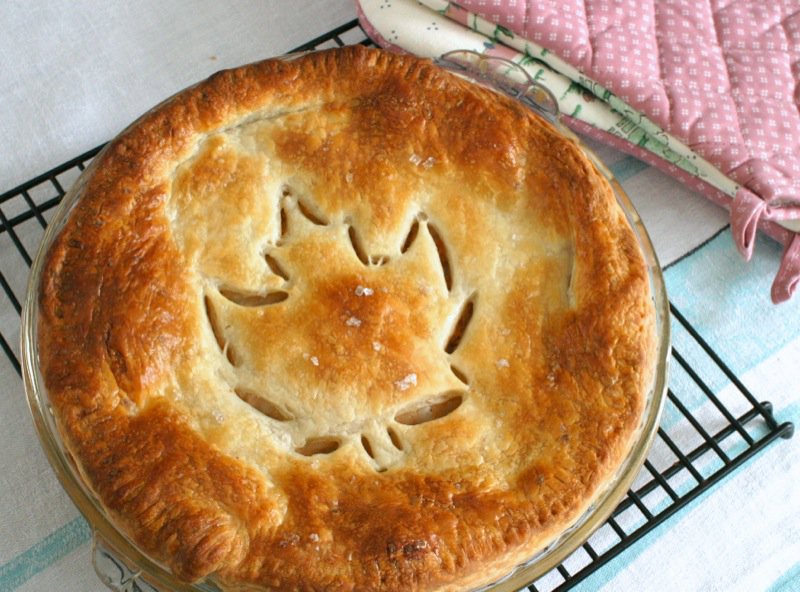 Challenge ten is a repeat of a much earlier challenge as each of Canada's regions is rich with food indigenous to the area that breathes life into our Canadian cuisine. I wanted to be sure to capture as many foraged and wild ingredients and as many local products, as possible, through this project. And again, I have been introduced to a regional Canadian food recipe that I had never before heard of and that is one of the purposes of this project: to unveil those hidden and cherished foods and concoctions we celebrate locally, as Canadians, throughout this country.
Sarah at All Our Fingers in the Pie from Swift Current, Saskatchewan really got me thinking when she wrote about tinned salmon as a childhood favourite growing up on the farm. I had completely forgotten how revered canned salmon and tuna was to the prairie diet, even while going through university. It was rare to find the fish fresh or frozen even when in season in our markets, and if one found it, it was not affordable for the average family. The canned salmon and tuna was our standard and completely enjoyed. Tuna was cheaper, and when I was young, I don't even recall there being more than one kind of canned tuna: white solid. University years, different qualities were canned, but I made sure to find the pennies for the white solid unless I was making tuna sandwiches. Tuna salad was a staple. I haven't eaten it for years as the scare of the mercury content in canned tuna and all tuna had us all stop eating this delicious treat. Sarah has made what looks like the most gorgeous tinned salmon pie and I sit flooded with retro recipes I loved from my past. Oh, Canada!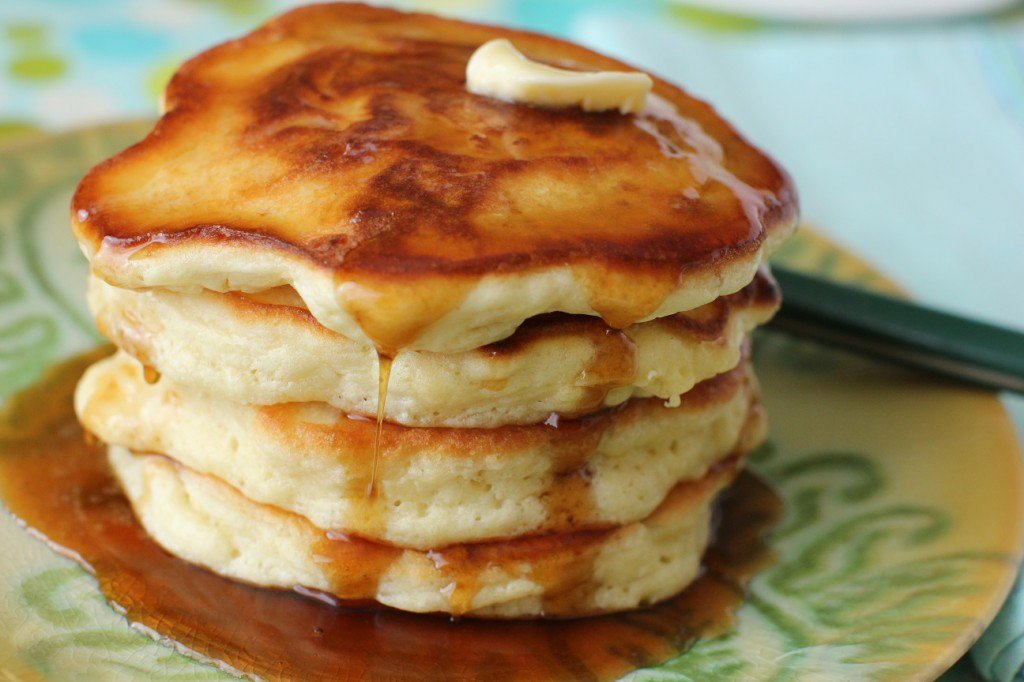 Margaret at
Kitchen Frau
from Stony Plain, Alberta, writes about Pancakes: the thick, fluffy kind her mom makes. Pancakes have been made in Canada since the first European settlers cooked meals over campfires in the Canadian wilderness. The doughy disks of pan-fried batter, smothered in melting butter and dripping maple syrup, are a novelty to visitors from other parts of the world and beloved by all of us here at home. I just went for the butter. No syrup. Nothing. As a child, however, mom used to always make Buckwheat pancakes and we would drizzle homemade chokecherry syrup over them. Now, that is one classic Canadian flavour combination! And, the thick, fluffy pancakes with butter? Pure pleasure.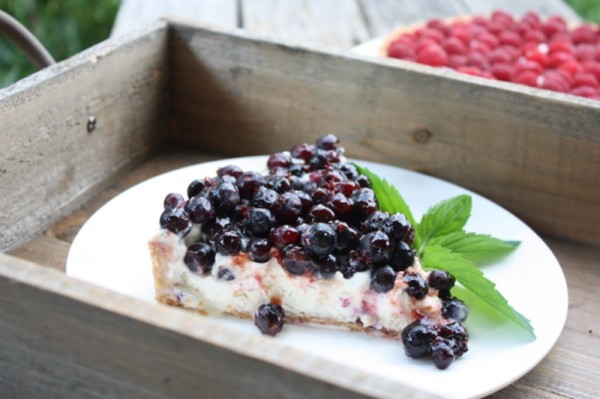 I chose the
Saskatoon berry as a regional Canadian food
. There is really nothing like it though it may elicit a familiar flavour of taste profile from within due to the familiarity of its appearance. Dark blue and round berries and common many places throughout the world, including Canada, and are vastly different in taste – though, it is natural when seeing a berry similar to the one you are familiar with to identify with its flavour profile. These little globules of brilliant flavour will surprise as there is nothing familiar or similar to the flavour of the Canadian Saskatoon berry. It must be tasted to be understood and then you will be forever longing for Saskatoon berry season – as all of us do where they grow.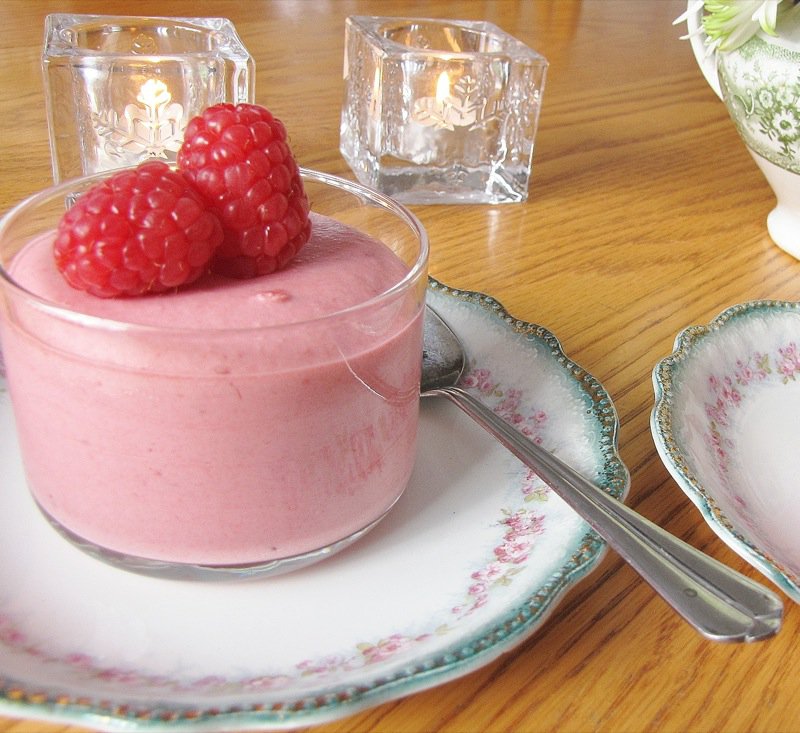 Anna at Hidden Ponies from Abbotsford, British Columbia, features a fresh, vibrant berry mousse that uses frozen berries to give summer fresh flavour any time of year – a perfectly pink way to welcome spring! This is a recipe I will definitely make. Frozen berries are always in the freezer and have been for generations in my family. "Putting them up for Winter" used to mean canning them until freezers were common in every household. I love to indulge in the barren months and raspberries are a favourite of mine!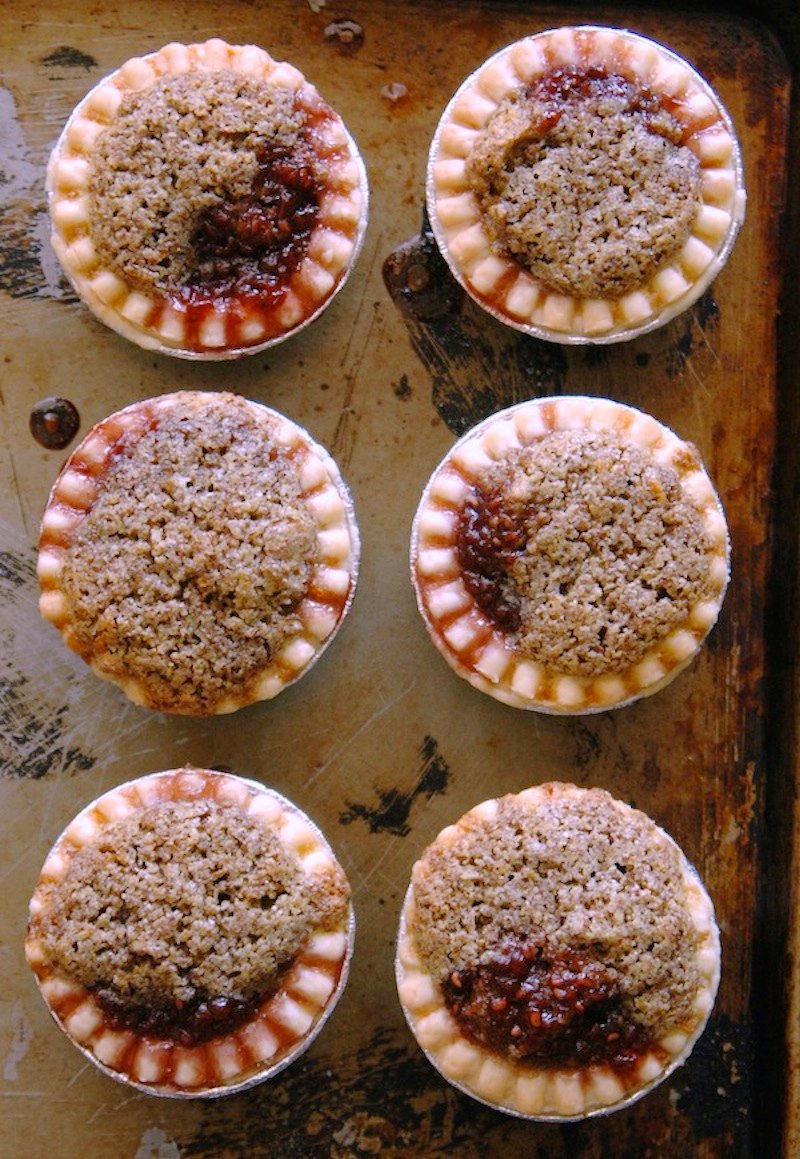 Christine at Manning Canning from Scarborough, Ontario must have read my mind and love for raspberries during the winter as she writes about managing her stress by tapping into the nostalgic favourites growing up in Alberta and the fresh raspberries that grew in her Nona's garden in Sparwood, British Columbia. Her 25 minute raspberry tarts are an excellent stress fighter. I can definitely testify that eating a couple of these would certainly relieve stress!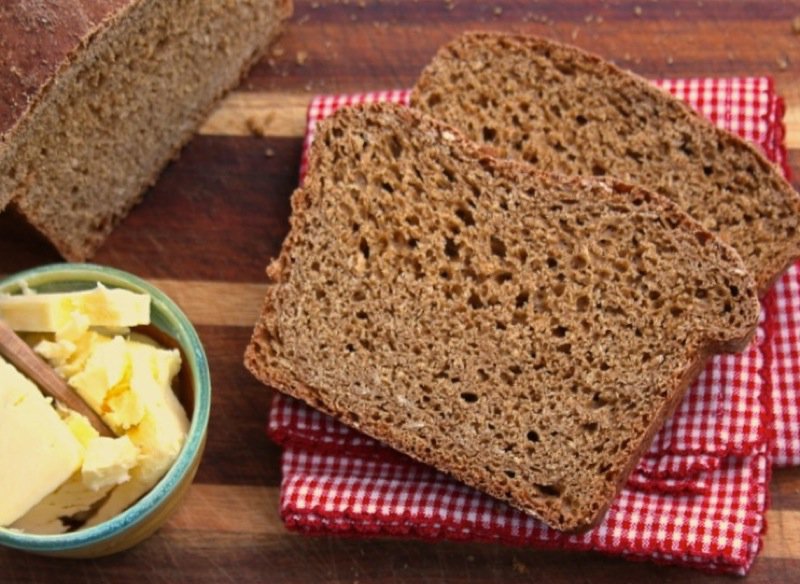 Look at Bridget's gorgeous bread! Bridget Oland at Crosby's Molasses from Rothesay New Brunswick, writes of how molasses brown bread defined "homemade" bread during her childhood and was enjoyed alongside baked beans for a traditional Atlantic Canadian Saturday night meal. I have been scrounging for a great brown bread recipe and am elated to see this timely recipe! Brown bread and baked beans may have been a classic Atlantic dinner, but I certainly recall it being a traditional prairie dinner, as well. Mom would make them in the oven and baking the bread to go with was definitely part of the celebratory meal. The meal wasn't prepared for a celebration, but we all loved it so much that whenever she made it – which was not often – was cause enough for celebration. Both are on my 2014 bucket list of recipes to make.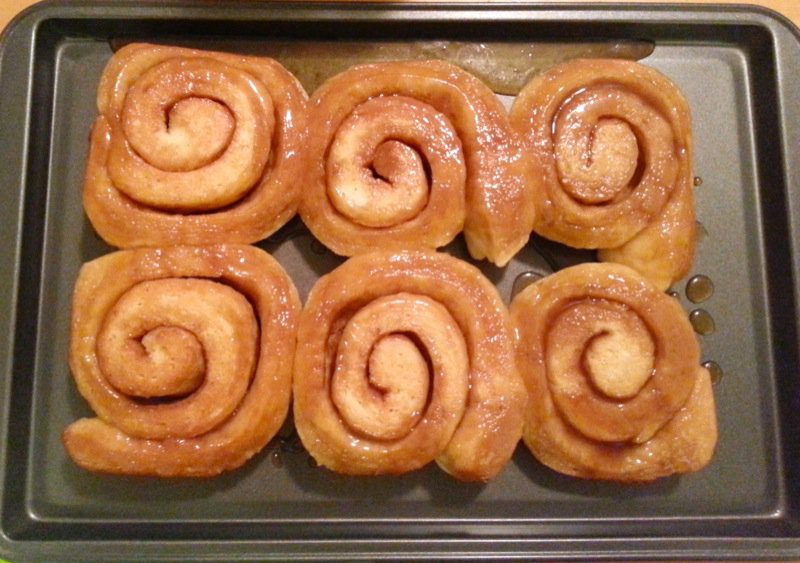 Jessica has made Maple Syrup Glazed Cinnamon Buns! Jessica at JessicaInsideOut from Ottawa, Ontario, selected Maple syrup as her regional Canadian ingredient this challenge given the time of year and the importance of the maple industry in Eastern Ontario.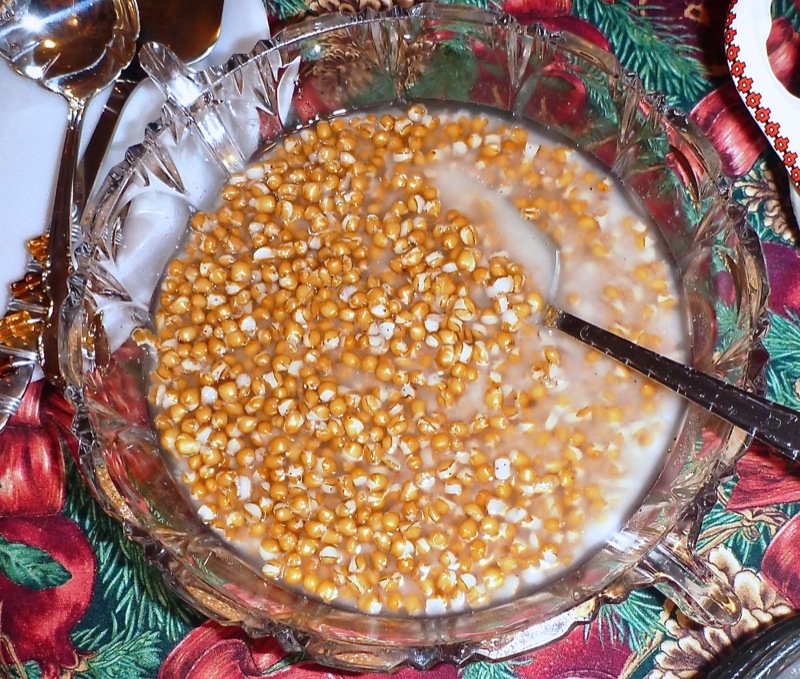 Ashley Cattell at Localize Your Food from Edmonton, Alberta, writes about the wheat grown in her home province of Alberta, the same region where her great grand parents settled after immigrating from Ukraine. She shares her love of learning the stories behind Canadian food from farmers themselves through her role at Localize Your Food. By acknowledging the process and people who grow our food paired with the creation and practice of family traditions, Ashley strongly believes one can prepare a dish that holds meaning and significance beyond its flavour. One such dish for her is Kutya.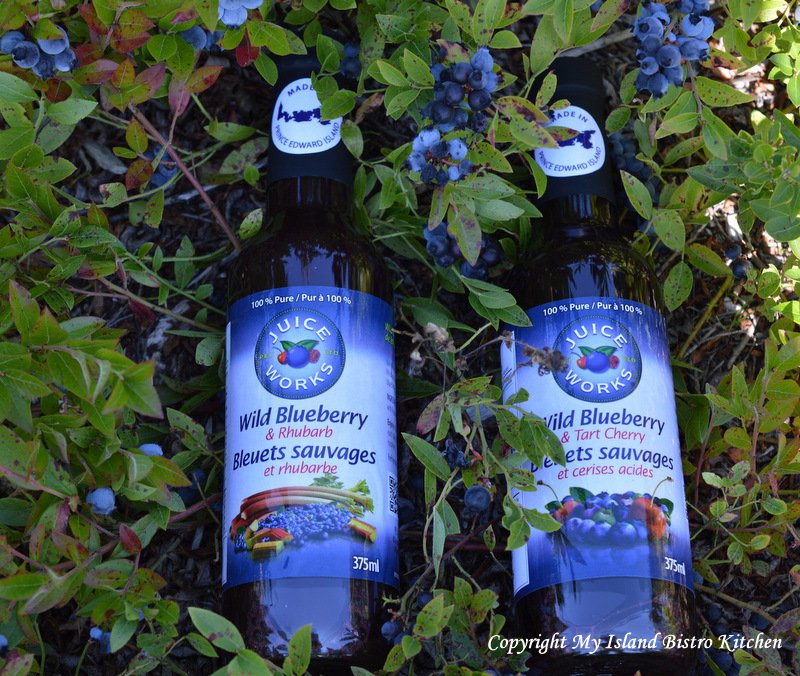 Barbara at My Island Bistro Kitchen from Charlottetown, Prince Edward Island comments that when people think of PEI, their first thoughts generally are of seafood and potatoes. For me, it is oysters: the famous Malpeque! However, there are many other foods of the Island and producers are doing some great things with them. In this posting, Barbara takes us first to Bloomfield, PEI, to the production facility that makes high quality wild blueberry juice. She then travels to the blueberry field in Tignish, at the Western end of the Island to see how the wild blueberries are harvested. Barbara also shares her recipe for a delicious Blueberry Sangria and demonstrates how blueberry juice can be used in a dressing served with steamed mussels or on a salad. Now, that is an intense and purposeful study on the Canadian blueberry in her area. Standing ovation, Barbara!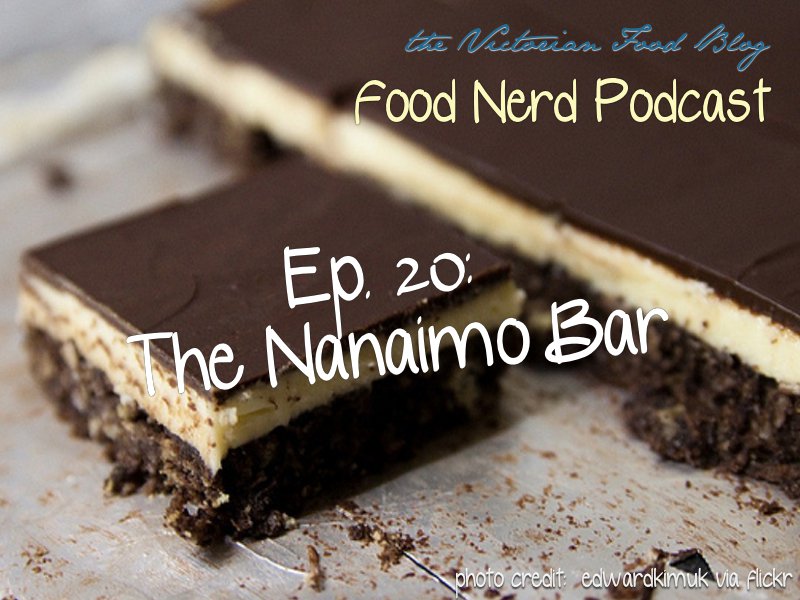 Jen at The Victorian Food Blog from Vancouver Island, British Columbia, joins forces with fellow blogger and Nanaimo native Shalyn from vireviews.com to talk about the mysterious history of the Nanaimo bar (amongst other things).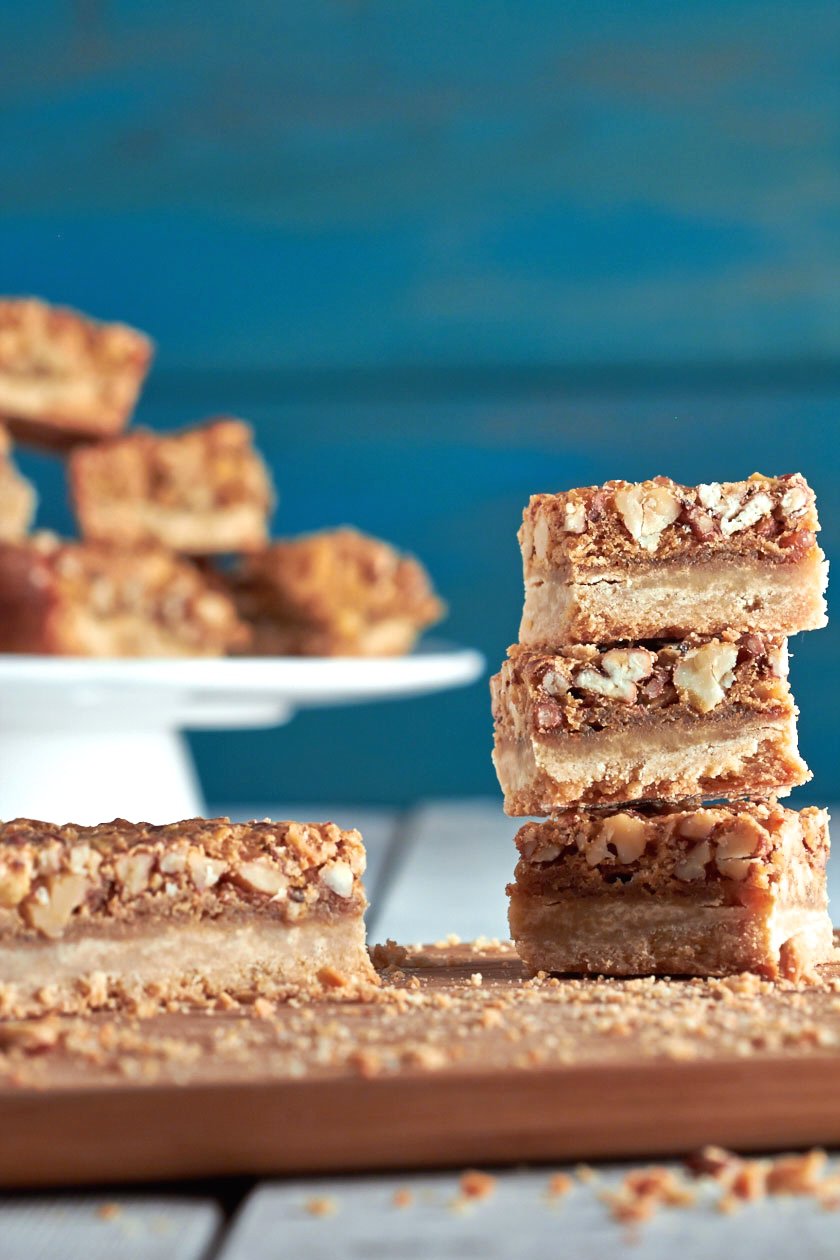 Charmian Christie at
The Messy Baker
from Guelph, Ontario, writes about Maple Syrup as a regional Canadian food, and says, "A couple years ago I was lucky enough to go maple sugaring at Jo Marie Power's, one of the unsung pioneers of Canadian food. After seeing the work that goes into making a single gallon, I will never complain about the price of
real
maple syrup again. The accompanying recipe, maple nut bars, uses maple syrup with discretion, proving less is more when it comes to maple. This slightly sweet, gently maple dessert won't hurt your teeth or your wallet. And I have to say, the photo is compelling, no? I can almost taste by just looking. Almost.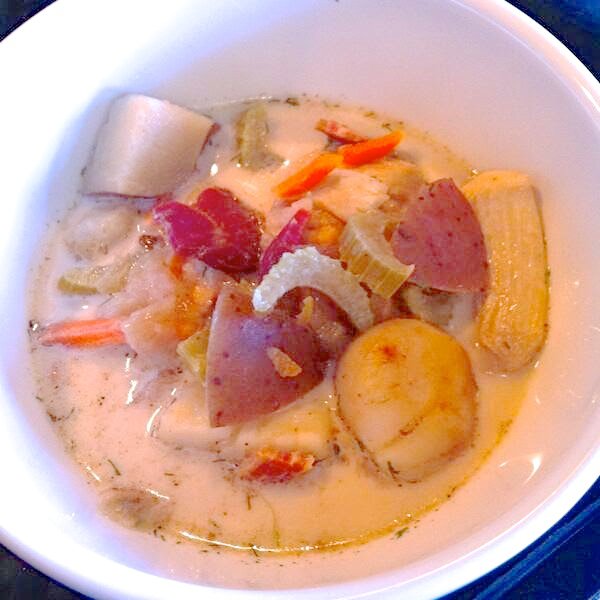 Deborah of Sustainable Slow Stylish from Edmonton, Alberta (but originally from Nova Scotia) posted her grandfather's fish chowder recipe, as it would have been made on shipboard during the age of sail, and also shared his recipe for Solomon Gundy, a pickled herring appetizer served on crackers. What a gift! Two quintessential recipes from Nova Scotia for our Canadian Food archives, and in my recent trip to the Atlantic provinces, this last May 2014, I was able to enjoy both in their home region!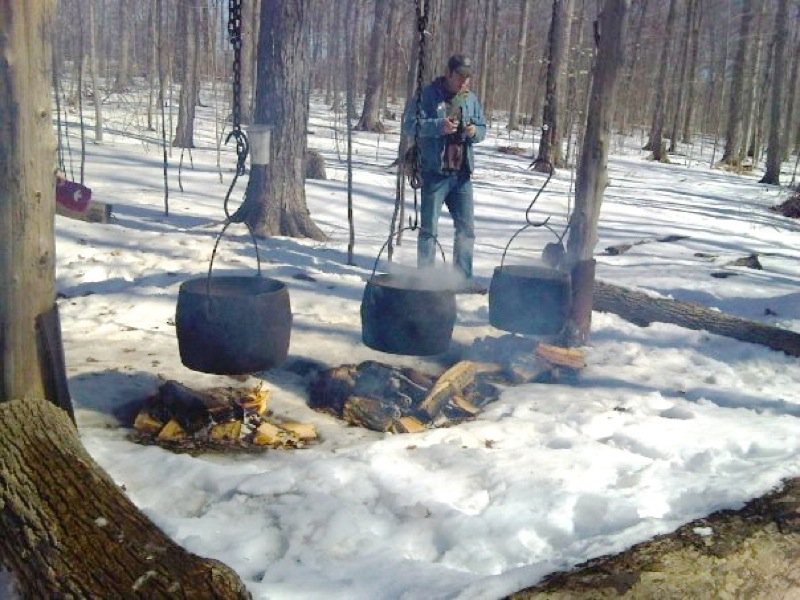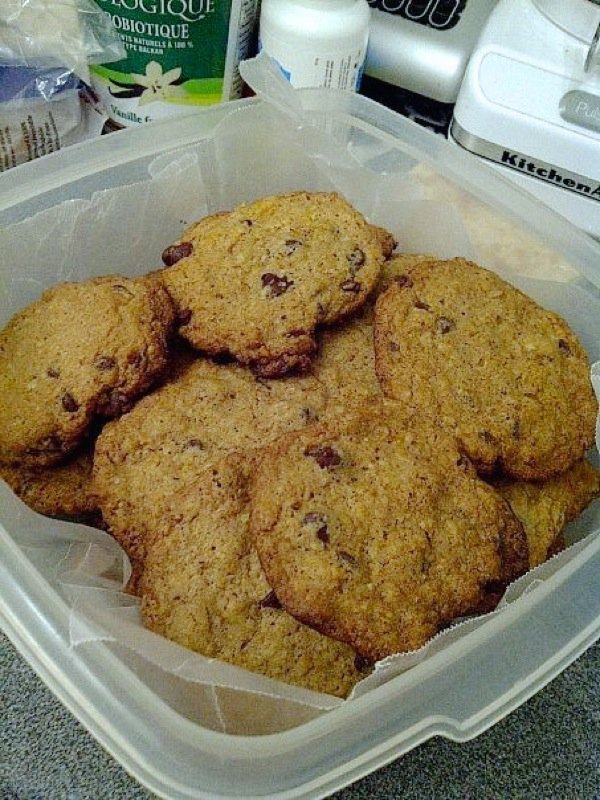 Mimi from Ajax, Ontario, at Tummy Grumbles talks about her discovery of red fife flour via a local maple syrup festival. Can't get more Canadian than that! I adore the nutty flavour red fife imparts when baked into sweet goods and have no doubt Mimi's cookies are crowd-pleasers!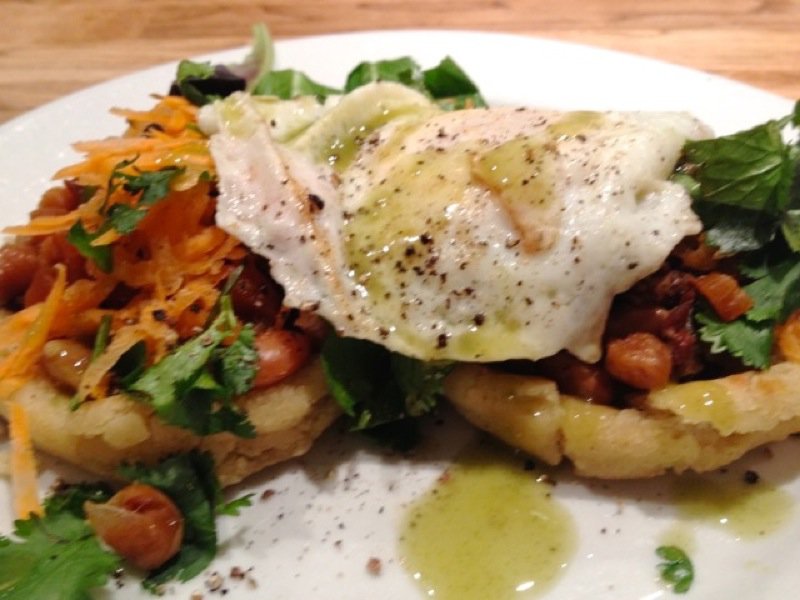 Marilyn at Here and There from Calgary Alberta, considered local products grown in her garden when exploring the regional food for this challenge. This idea led her to Giddy Up restaurant which features local products from their Saskatoon farm. They Mexican dishes on their menu use their own farm produce. Marilyn has offered a recipe for sopes which is a traditional Mexican corn disc topped with a variety of fillings. She uses locally made fresh salsa, resulting in delicious regional flavor. Marilyn sees sopes as a blank canvas as she uses local products and her personal taste for the toppings, translating the traditional Mexican dish into a Canadian Mexican interpretation. I was thrilled to see this as one of the highlights of my very recent Mexican Cooking Class in the Yucatan Peninsula was making a sope with gorgeous blue corn flour. I still cannot get that intense clean chewy corn sope experience out of my head. Unforgettable.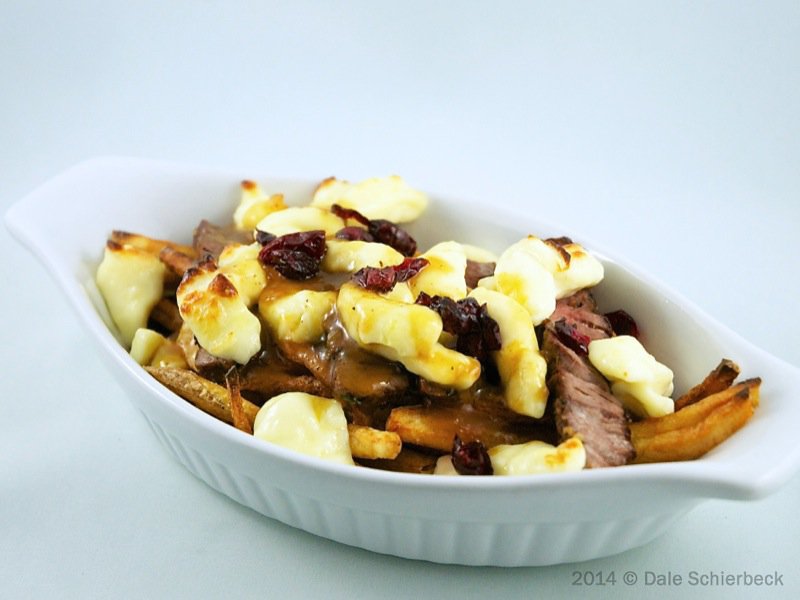 You can see that Dale at Eats Writes Shoots from Ottawa, Ontario had fun with this challenge! "We are so much defined by "place" that we define the place we live by naming it "home." From the modest winter of the Okanagan Valley to Ottawa (the climate of the second coldest capital in the world) Dale's sense of belonging shifts from a man who hated winter to that of a Canadian who fell in love with cross-country skiing, the season … and poutine. Poutine is the quintessential dish of the region and certainly a Canadian creation. Best of all, Dale provides his own twist on the dish inspired by local ingredients including maple-cranberry wine to create his mouthwatering Maple-Cranberry Poutine with Fillet Mignon (visit this link for the recipe and the previous link for the essay)." Now that's how Dale chases away the winter blues!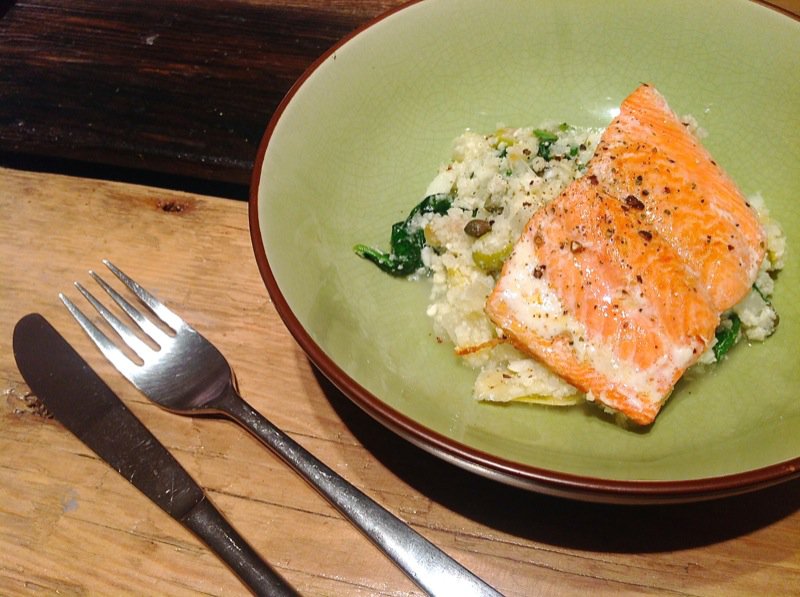 Sarah at Delish in a Dish from Victoria, British Columbia chose British Columbia Salmon as her regional food focus this challenge and made pan fried British Columbia salmon with a cauliflower "couscous" inspired by cold Canadian winters and dreams of vacationing in Morocco.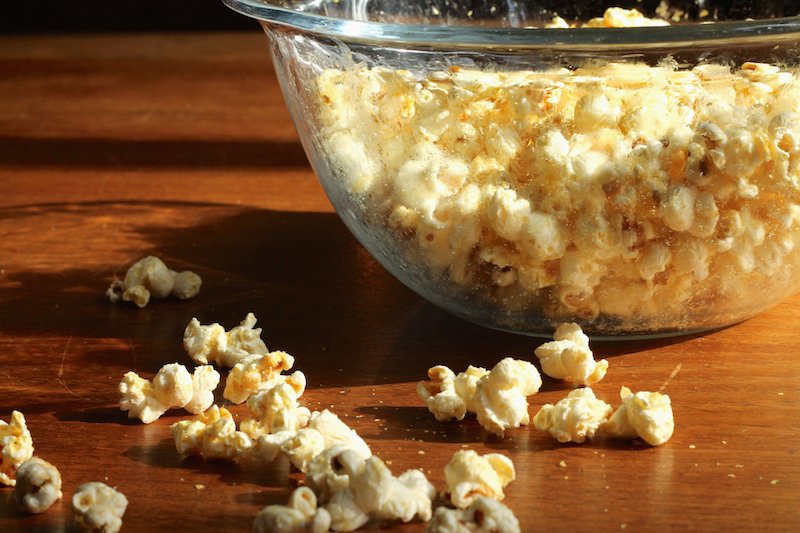 Korena at Korena in the Kitchen from Shawnigan Lake, Vancouver Island, British Columbia (originally from Salt Spring Island, British Columbia) has introduced me for the first time to an otherwise unknown (to me) regional Canadian tradition: "… the movie theatre (which is also a community hall) serves popcorn with an unusual topping: nutritional yeast." Why? Because that's how Salt Springers eat popcorn, apparently. Korena shares how to make it (butter! nutritional yeast! salt!) and wonders, have you ever eaten pI am curious about how this came about.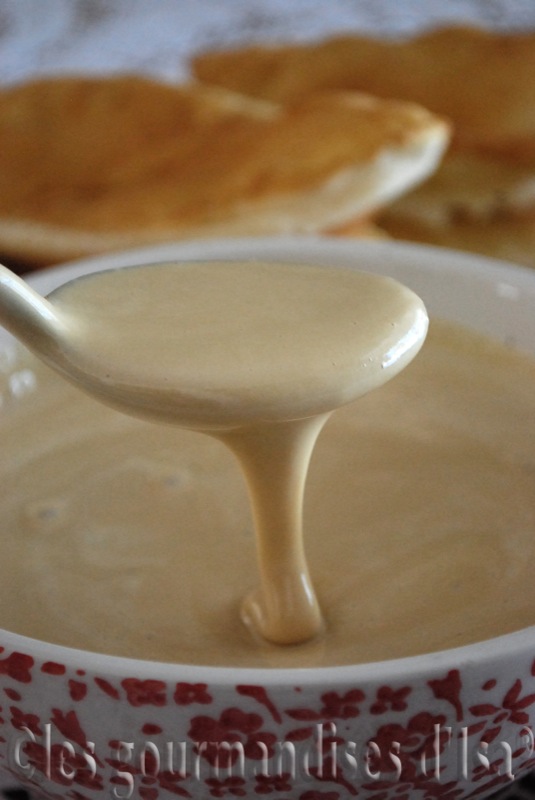 Isabelle at Les gourmandises d'isa from Rawdon, Quebec offers a recipe for maple butter as we enter into the full season and the maple sugar will start to flow.
Isabelle du blogue des gourmandises d'Isa, de Rawdon au Québec propose une recette de beurre d'érable, puisque nous entrons en pleine saison des sucres et que les érables vont commencer à couler.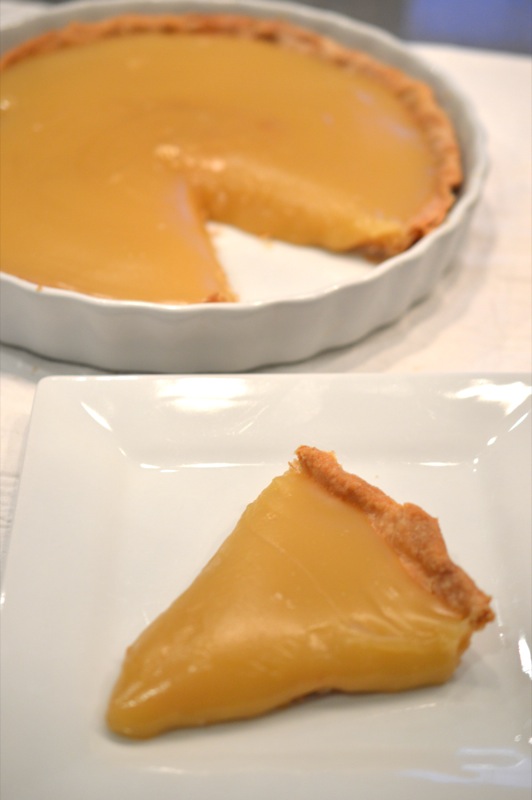 Lili at
Lili Popotte
from Trois-Rivières, Quebec, has selected Maple Syrup as her regional Canadian food as sugaring starts in Quebec right now and maple syrup is one ingredient that most characterizes Quebec. Lili includes a pie with maple syrup which and I think a toothache would be absolutely worth suffering through to eat a slice of her tantalizing pie.
J'ai choisis de faire une tarte au sirop d'érable puisque le temps des sucres commence au Québec et le sirop d'érable est l'un des ingrédient qui caractérise le plus le Québec à mon avis.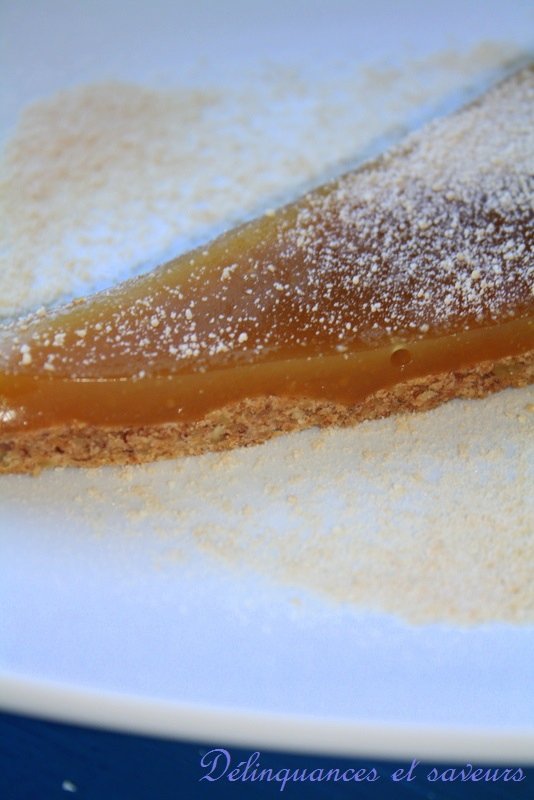 Nathalie Gauvin at Délinquances et Saveurs from Shefford, Québec, also chooses to identify Maple Syrup as her regional ingredient this month and writes, "it's a quality product to discover or rediscover!"
Comme passer à côté du produit fétiche des québécois, le sirop d'érable! Un produit de qualité à découvrir ou à redécouvrir!!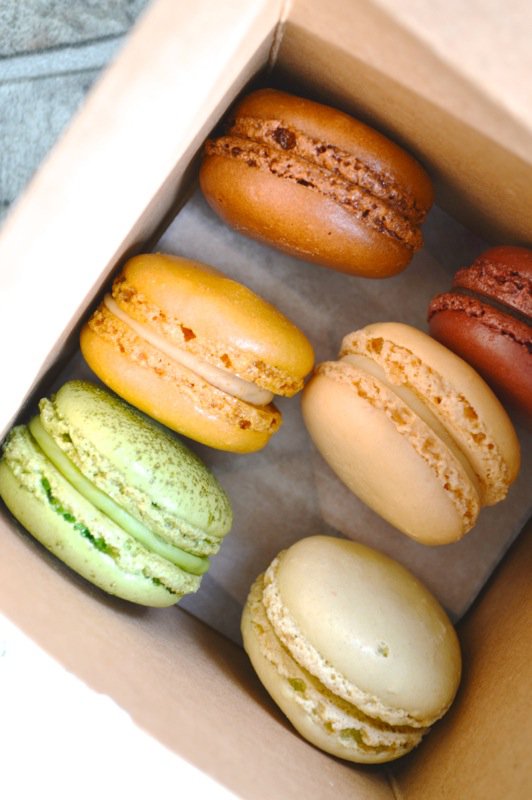 Mallory at Because I Like Chocolate from Calgary, Alberta, says, "For this round of The Canadian Food Experience Project, I decided to switch things up celebrating a restaurant (or a patisserie), rather than a recipe. Having recently tried some distinctively Canadian flavours at Ohh La La Patisserie in their baking – specifically their perfect little French Macarons, I thought it would be the perfect fit. Macarons and croissants may not be regional Canadian foods per se, but the ingredients that Ohh La La puts in them fixes the bill."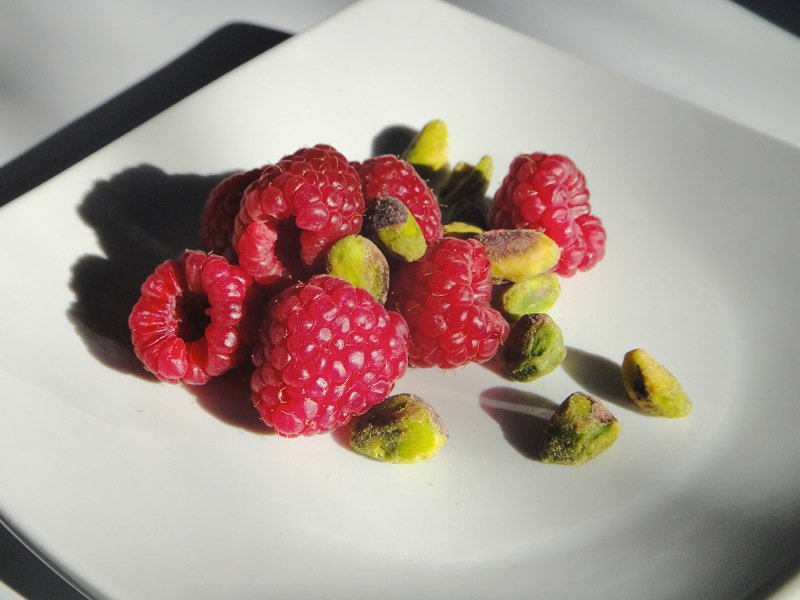 Jacquie Lycka at Parkallen Home Kitchen from Edmonton, Alberta, offers a recipe for raspberry pistachio cake this challenge.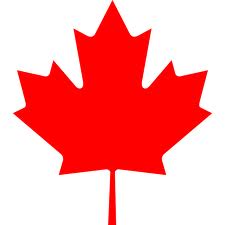 We have over 90 participants in the project to date.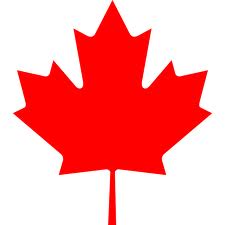 If you are not participating in The Canadian Food Experience Project, but know your regional Canadian foods, please share it with all in the comments, below!
Too many participants did not yet participate in this tenth post; however, those that are participating consistently are the foundation of the project as the others weave in and out of the timeline, yet offer such significant contributions, when possible. If you are interested in participating, wonderful. The project is drawing near to the end of its first year, though I see our work as living an extensive life, so any Canadian food bloggers or writers that would like to contribute to this project, please let me know.