Whenever I do anything, I always do it big. It is the prairie farm mentality, and though I am one generation away from the farm, I have it ingrained in me. If you are going to make something, make a lot of it. It saves time and money. It makes sense. Feeding people is what we do. There used to be always too much at the table. I am getting better, but it is still there. Always there.
When I decided to make the Black Currant Roulade, my raspberries were ripe and being picked daily (and still are), thus I had to make a Raspberry Roulade, too. Because of this, I can attest to how well these freeze. I am actually now a fan. Not only do they freeze perfectly well, but this is the perfect little slice to offer an unexpected guest. So easily sliced frozen, and left to thaw before serving. Brilliant.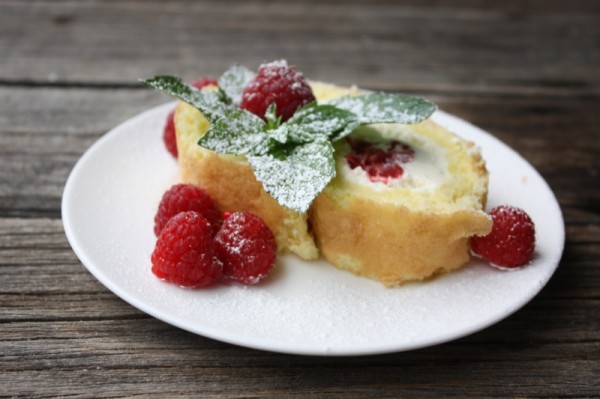 Raspberries are the jewels of my garden. Yet, the Black Currant Roulade was my favourite. Possible due to the gelée layer that I added, and the berries soaked in the simple sugar syrup. Divine. This little roll of pleasure is not sweet, and when left to set until room temperature, is moist, and light and satisfying. Not memorable, but still a little loving touch.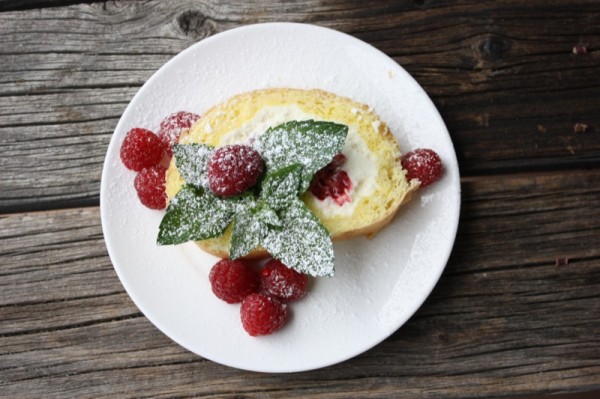 I was delighted to share a slice with my Cheesepalooza Pals on Sunday when they were over for our meeting. And equally delighted to share another slice with Super Su who came by to help me prepare for my daughter's wedding brunch this Saturday. Lucky me!
Not only did Su come to help me, by my childhood pal, Marie dropped by! Preparing for events is so much more fun with friends… and sharing yet another slice from the roulade with Marie warmed my heart, again.
So, I can see that this little ditty is the perfect hidden treasure. I think I will have one in the freezer whenever fresh fruit are in season so that I can have a slice of this quiet and satisfying almost sweet treat ready to serve to any unsuspecting passerby. I will probably continue to make two at a time in hopes that I continue to get a stream of visitors through the house so I can continue to feed the masses.
That is what we seem to be conditioned to do on the prairies.
I am smiling as I write knowing how many I was fortunate enough to share this with. I would like to be this lucky with everything I bake!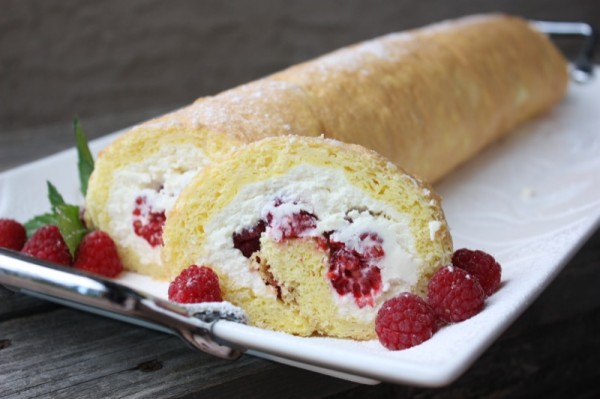 Raspberry Mascarpone Roulade Recipe
Please find the recipe here.