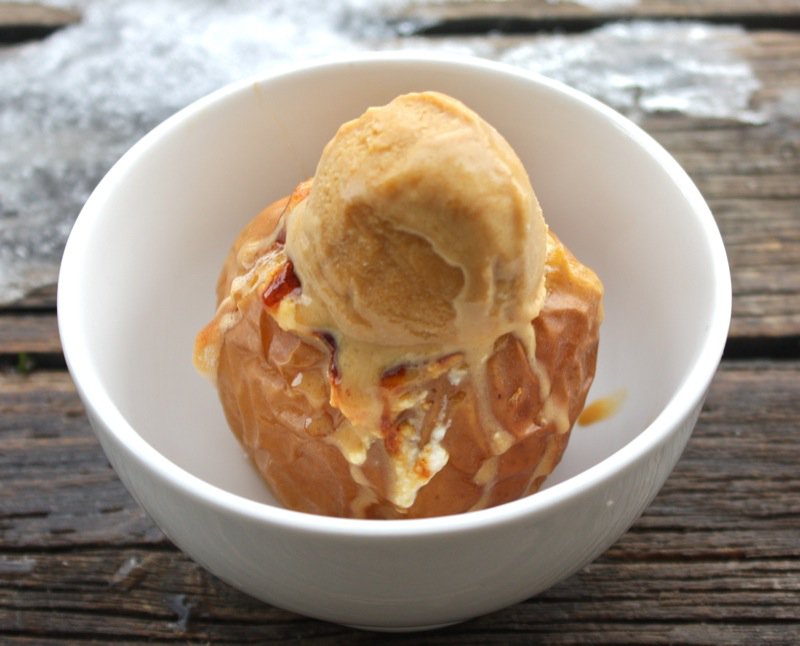 Simple, delicious, definitely nutritious (sans the ice cream)!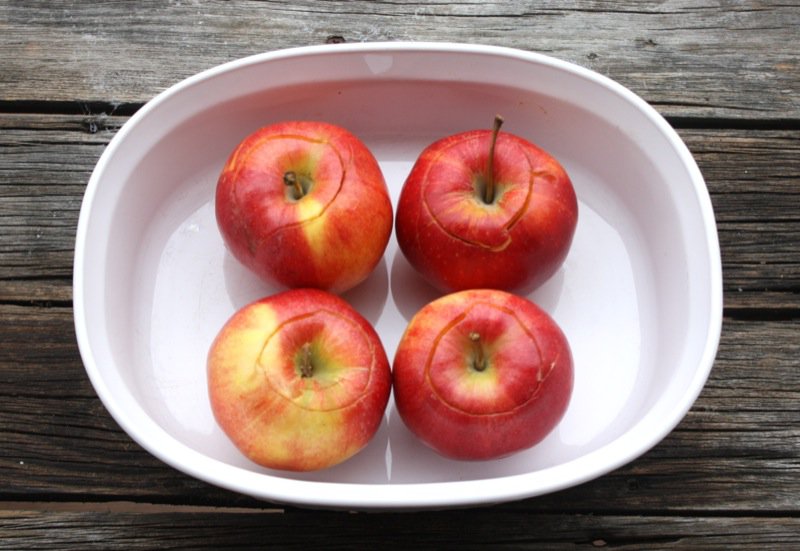 Gorgeous rosy apples are irresistible, fragrant, and perfect crisp, juicy and fresh from the fridge. I like mine cold. Yet, there is something very homey and comforting about a baked apple on a cold fall or winter day.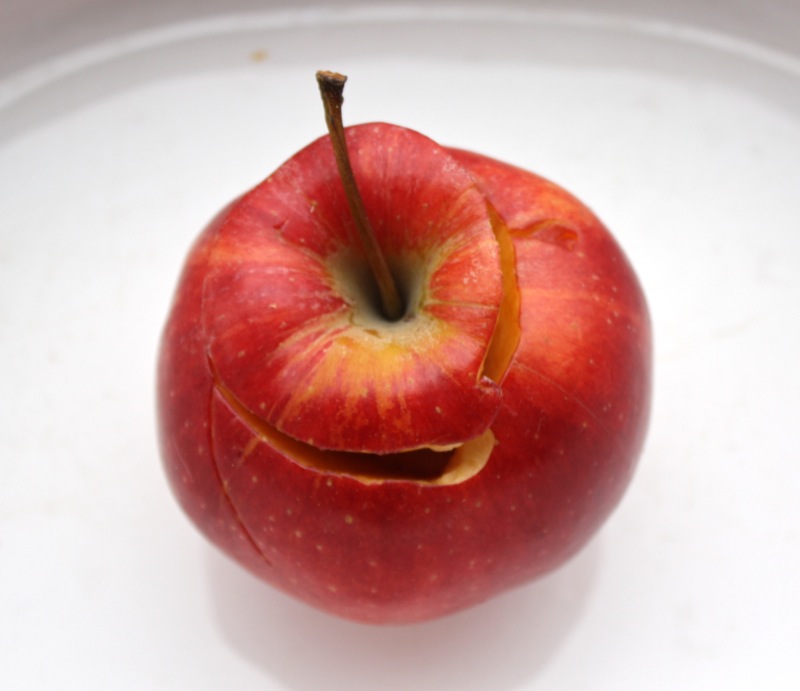 There are endless concoctions to stuff them with. Brown sugar and cinnamon is standard, often with nuts for texture and substance.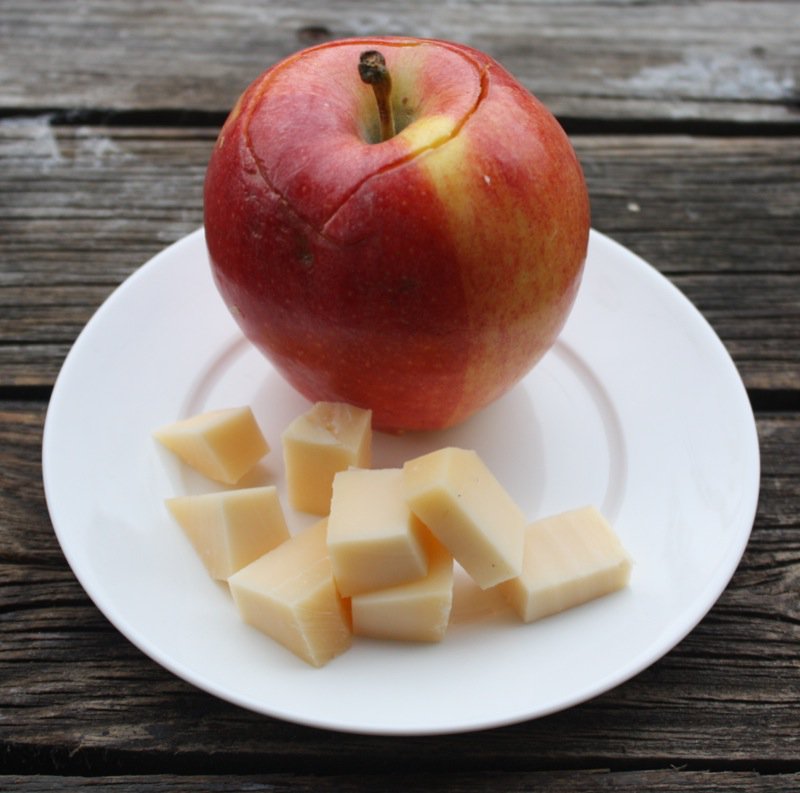 I love cheese. Cheese and homemade apple pie is scrumptious. As a child, a slice of cheddar cheese used to be served with a slice of apple pie and displayed on café counters in department store and corner store cafés. My favourite snack is an apple with cheese. There are a myriad of combinations as each apple paired with a different cheese brings a new pleasure.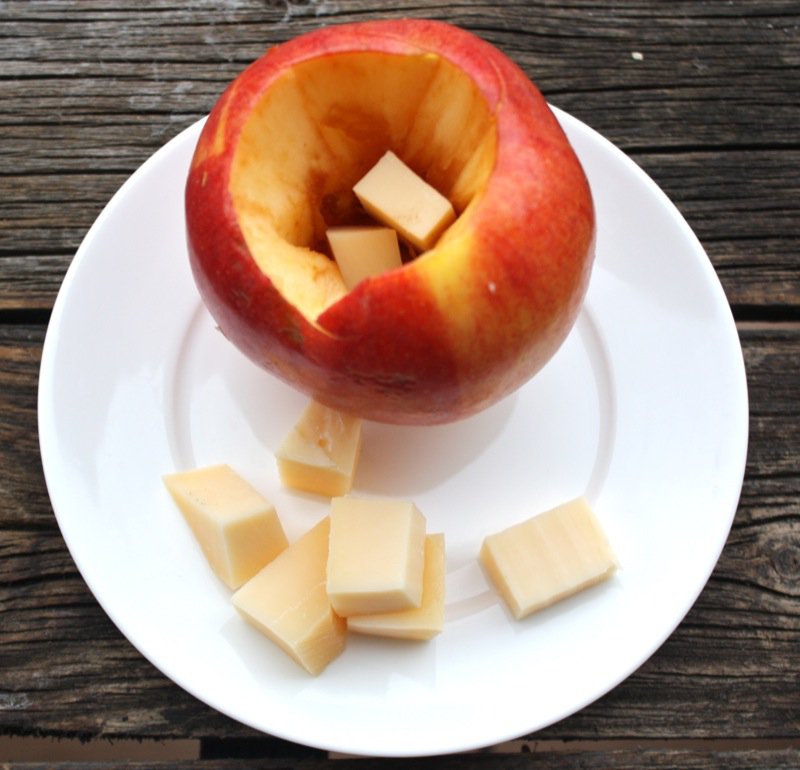 Today, I am keeping it simple. Sugar works with cheese, too… but, today, it is just apple stuffed with cheese.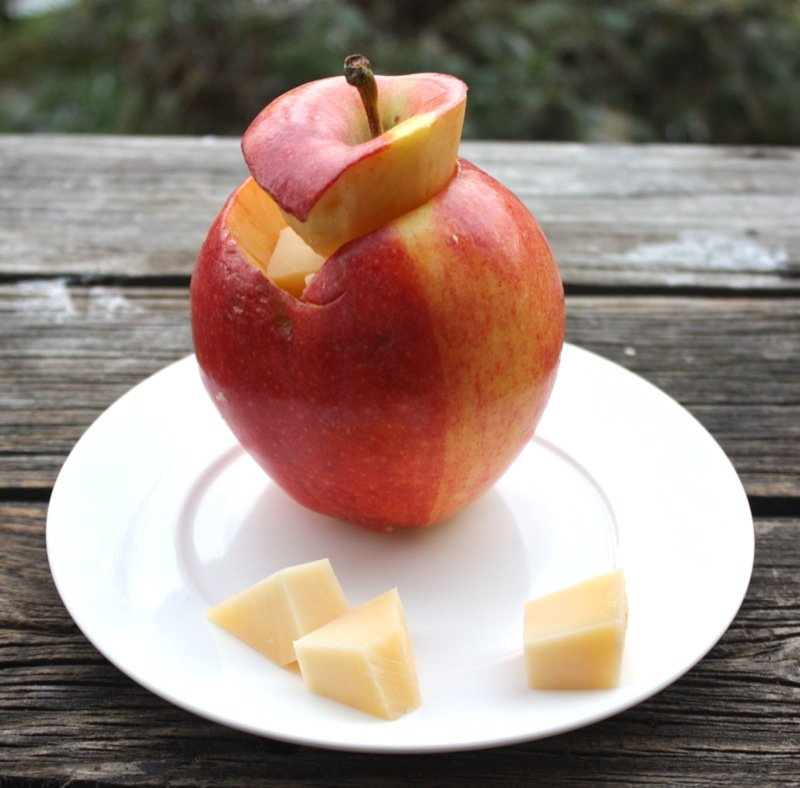 And into the oven for about 40 minutes.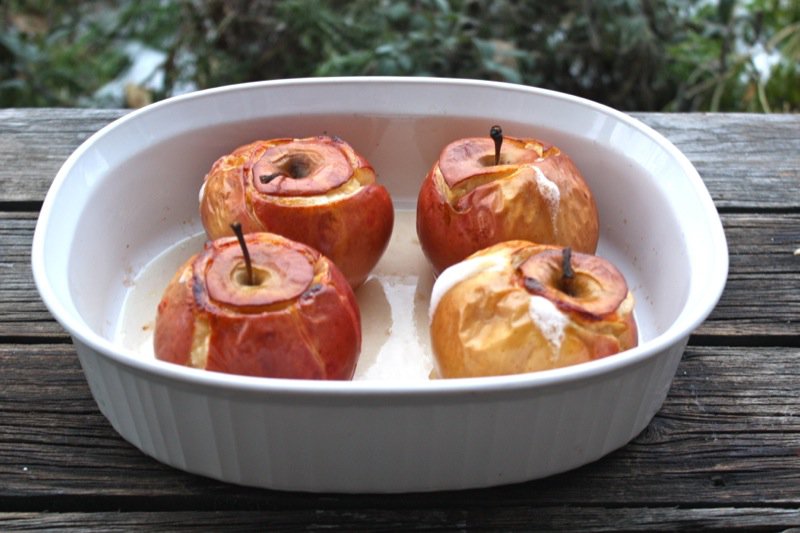 It is hard to stop at one. Baked apples go down much more easily that a crisp raw apple.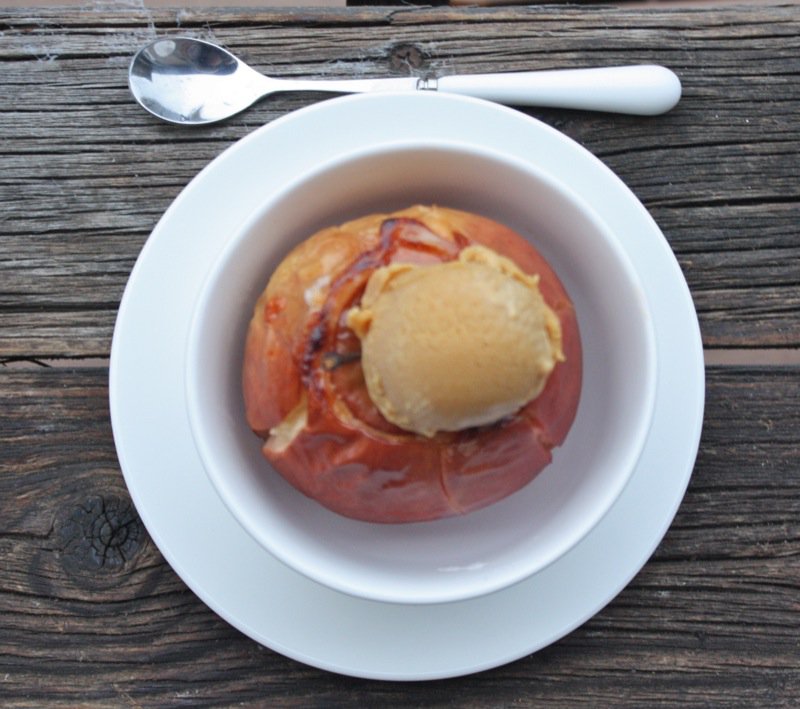 Ice cream or heavy cream is a must. I just happened to have salted caramel ice cream in my freezer and the combination surpassed my expectations. Salty cheese and salty ice cream with warm sweet fleshy appley goodness contrasted with the cold milky taffy flavour. Bliss.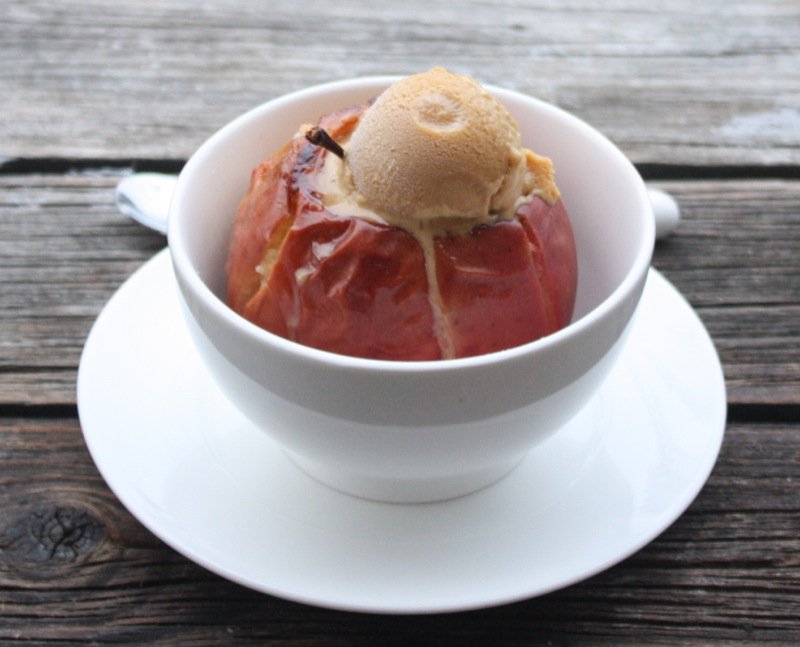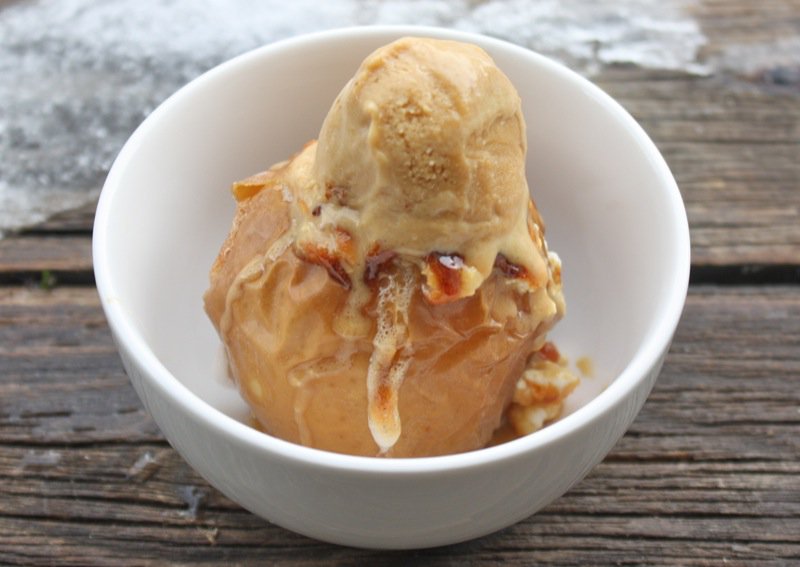 I highly recommend that you have homemade salted caramel ice cream on hand at all times. This dish hit the comfort-in-a-bowl spot with a hole in one.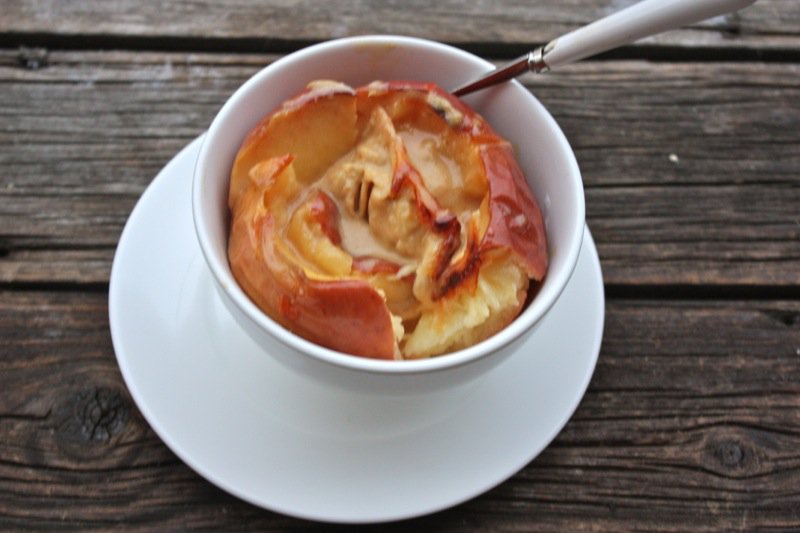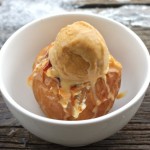 Baked Apples For BC Tree Fruits
Ingredients
Do you really need a recipe?
Instructions
Bake for 40 minutes at 350 F

$1000 for Slow Food Canada
if you vote for this recipe (each of the following are links: click on the words)