Basic Proja is the best thing I have ever eaten, for a long time!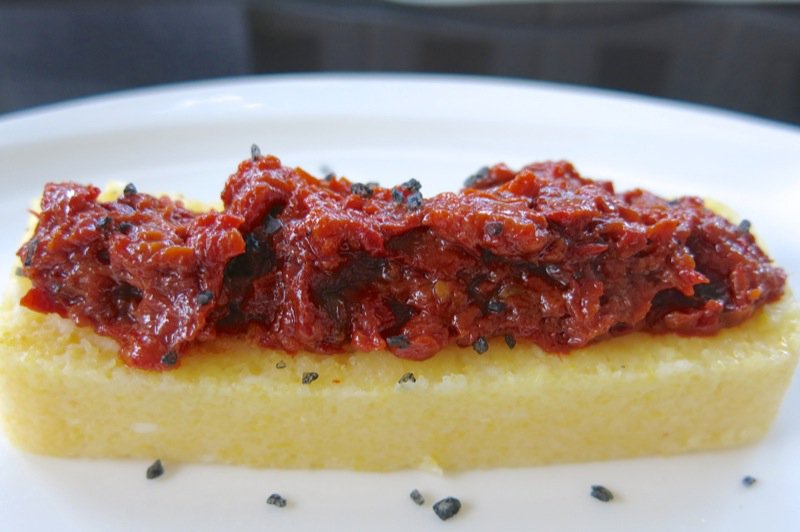 Proja (pronounced proy-ya) is a very simple Balkan staple, usually baked. However, in its most basic, rustic and simplest form, it is simply cooked in a pot on the top of the stove to soften the cornmeal with milk and young cheese. Cornmeal in the former Yugoslavia is non-GMO. I buy mine from the Italian Center Shop as that cornmeal is also non-GMO. Anything you buy with corn in it across North America will be genetically modified. Period. (Deb from Heritage Harvest Gardens has a CSA with non-GMO corn saved by her family for generations which is an extremely rare local source.) There are rustic little water mills dotted throughout the countyside famous for their locally milled cornmeal. This, I have recently learned, though I should have known better, as traditional proja, a very light, savoury and moist baked side similar to Johnny Cake, but usually made with cheese, is everywhere. And, if it is everywhere, the cornmeal must be very nearby as that is how the country folk eat. Everything eaten is grown within 100 meters. Quite literally. City folk are different, but that is another story.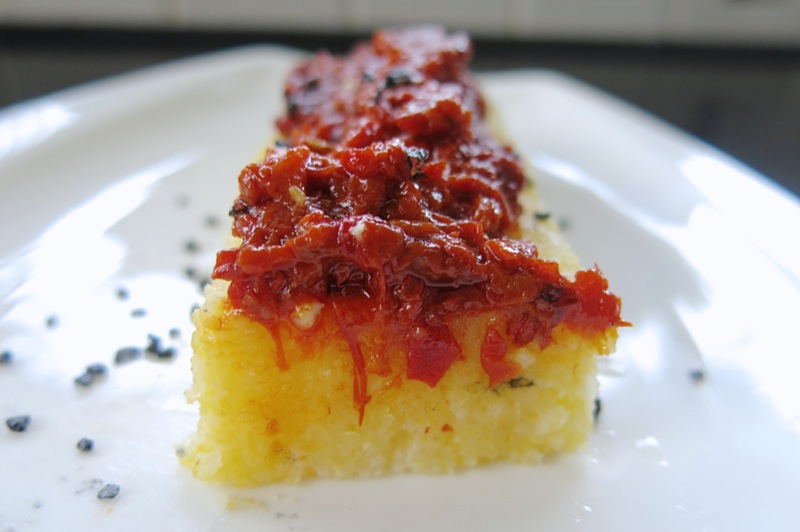 At a Slava in December, the hostess served this form of proja and I lapped it up. It made me think of my "second home" in the former Yugoslavia with Vanja's family. Vanja doesn't care for it, but I started to make it almost daily after that. I hadn't every had this version, but people there testified that this kind of proja is what some mothers make in their small rural villages.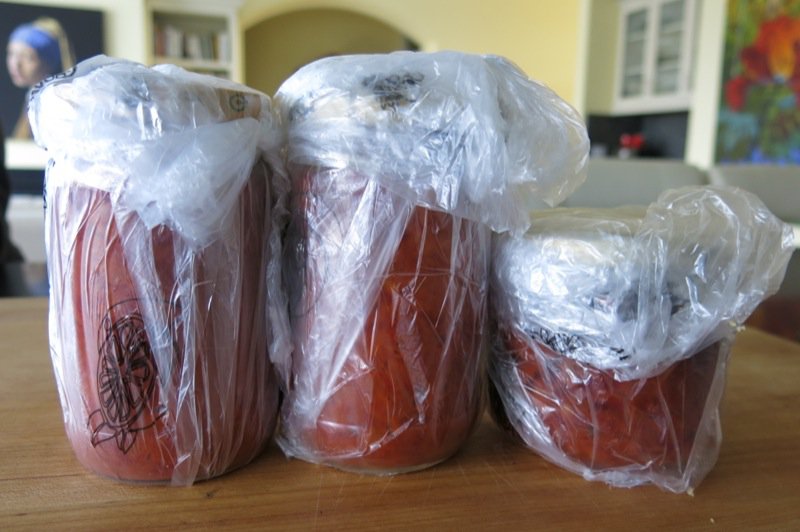 When I opened my fridge on Tuesday morning of this past week, to make another batch of proja, I saw these three jars of Pava's ajvar, and just started to cry. The wave of emotion was like a tsunami. Pava passed away exactly one week after my own father this year: February 4, 2014, and was my mother-in-law. Not the stereotypical mother-in-law, but the kind of mother-in-law you would want to have, if you could pick your own. First, she really loved her son and taught him how to really love. Second, she has had a very hard life and was a very hard worker, industrious, the Queen of Frugal and a really good cook, and loved to feed her family. That is enough to bond us for life, there. But, she was also an early childhood educator.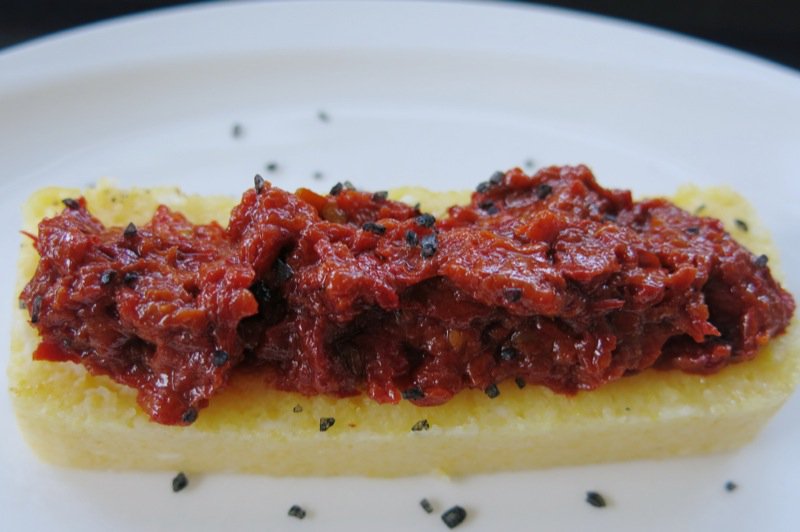 Vanja flew to Europe immediately, so wasn't here for dad's celebration. I couldn't be there for Pava's funeral. This was truly a tragedy that we were apart when we needed one another the most. But, there was no celebration for his mom. Pava was only 73 years old. Vanja didn't get there in time to say good-bye. Her death was a tragedy. He is back now…. an ocean away from his dad and Pava's Ajvar was in my fridge.
I've cancelled our yearly trips to Vanja's parent's home the past 2 years due to dad's serious health needs. The last time I was there, was the best. We played cards every night and joked and laughed. And keep in mind, she doesn't speak any English and I understand only rudimentary Serbo-Croation. I live on her ajvar and mladi sir (young cheese) when I am there. She taught me how to make it and knows I adore it. Last year, when Vanja returned: two jars packed away from Pava to me; this past year, he pulled out one small jar. "One? Only one?" I was being selfish, wasn't I? He grinned, and there were two more tucked away! How Vanja and Pava giggled about that.
And now, there are three more jars of Pava's ajvar in my fridge. Made by her hand and the last I will ever have made by her hand. Oh, I miss this valiant woman. I have missed not seeing her, and to think about going back without her there, waiting at the gate, is unfathomable.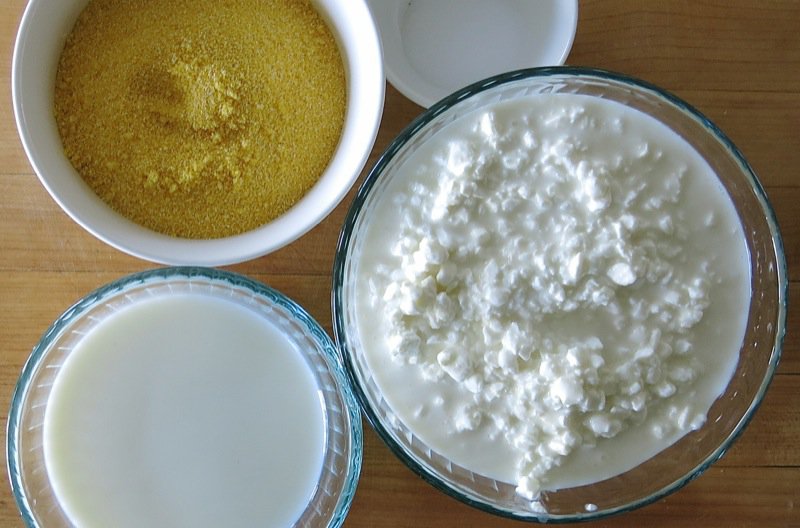 So, today, I am making proja to add my Canadian touch to two traditional Balkan recipes. No one would eat proja with ajvar. It just isn't done. Yet, it is sensational. Truly! Pava would like it. I can see her grinning at my mischievous concoction and shaking her finger at me, saying, "No, no, no!" but, trying it and loving it, anyway. "Ah, Moja Valerika! tsk!Tsk! Tsk!"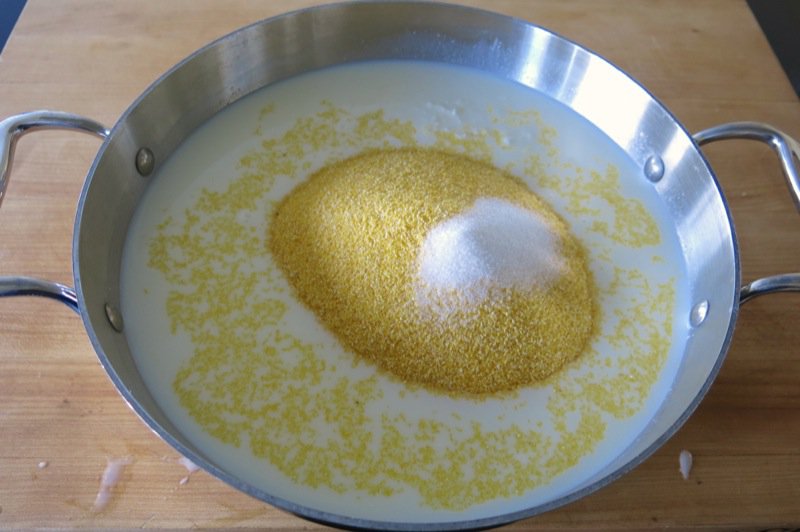 Of course, cottage cheese would not be an option there. There would be mladi sir or a stronger sheep or goat cheese similar to feta bought fresh at the market or made at home. The cornmeal, milk and cheese are simply stirred and stirred and stirred until they thicken enough to be done. And salt is added only if the cheese isn't salty.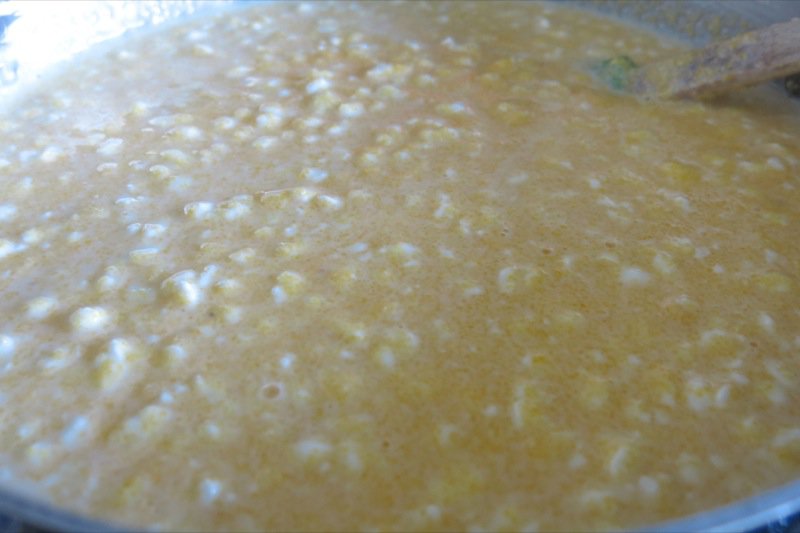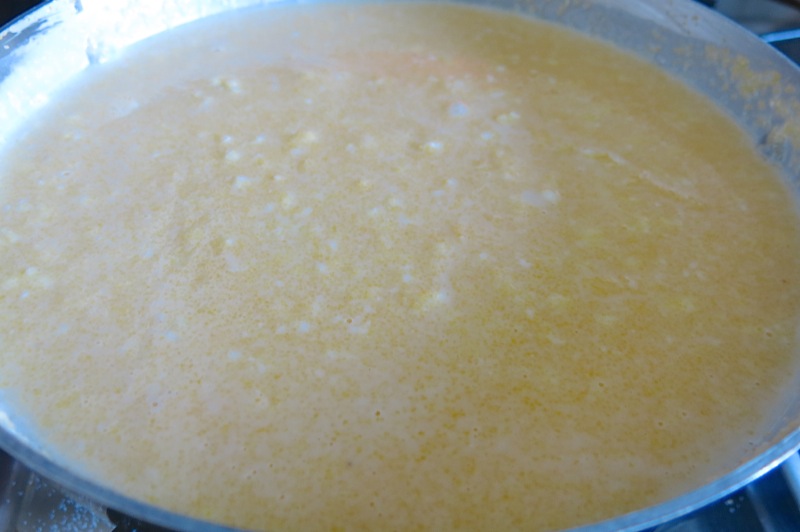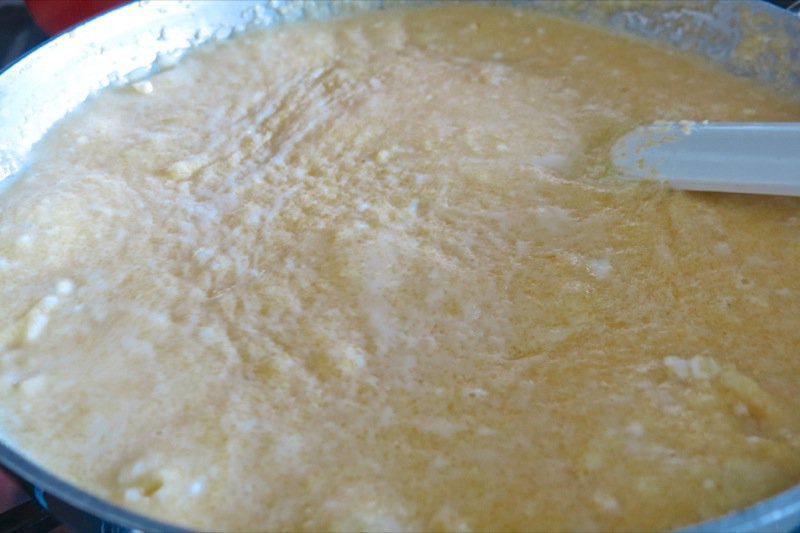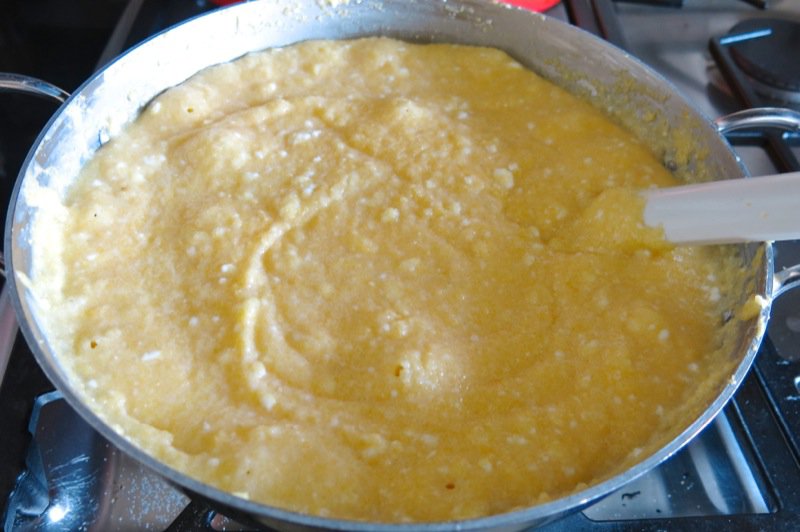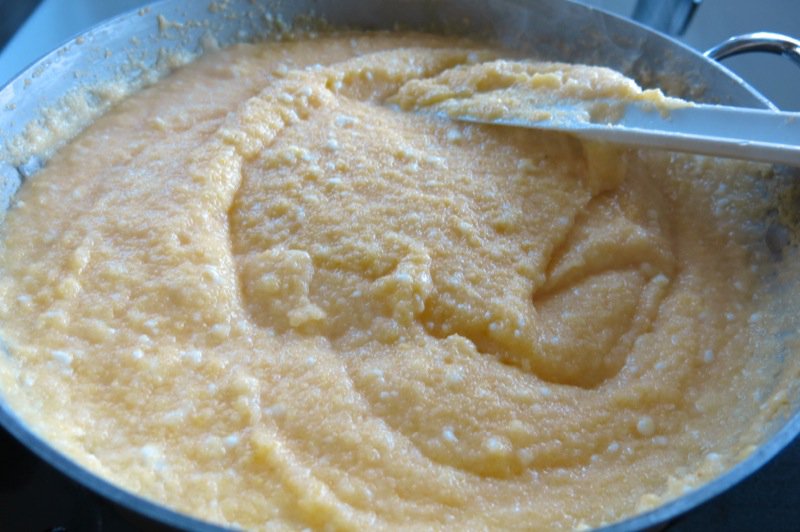 I like to make the concoction tight enough to hold its shape in a mould. Some prefer it looser and like to eat it in a bowl like polenta or porridge.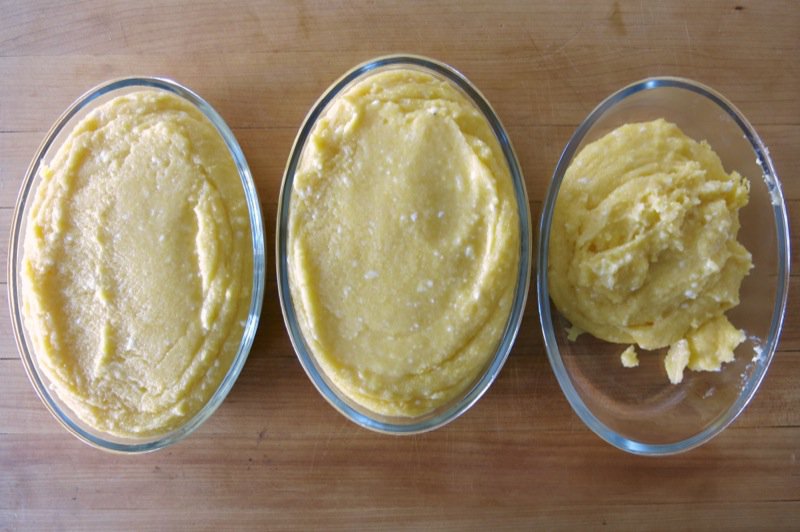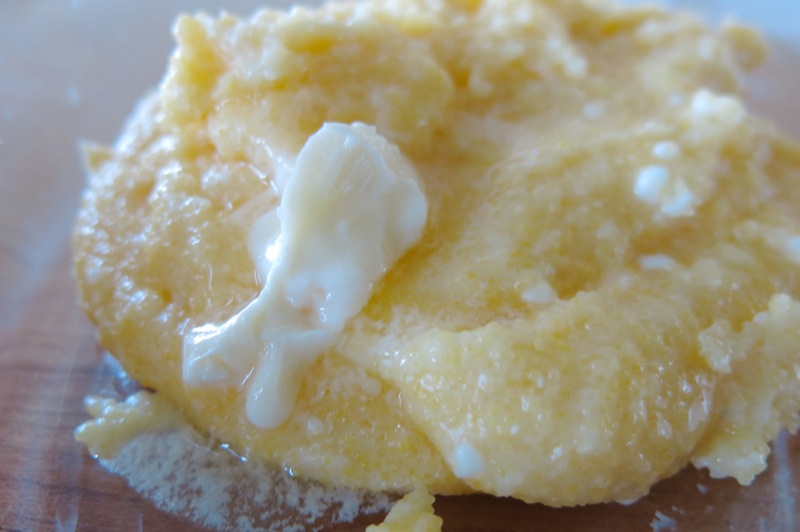 I like it both ways. I like to eat a little of the mush warm with butter and salt and then slice the rest and just eat it. Frying it is delicious as it gets a very crispy exterior with a very soft, pillowy interior. Bliss. But, not necessary for moi.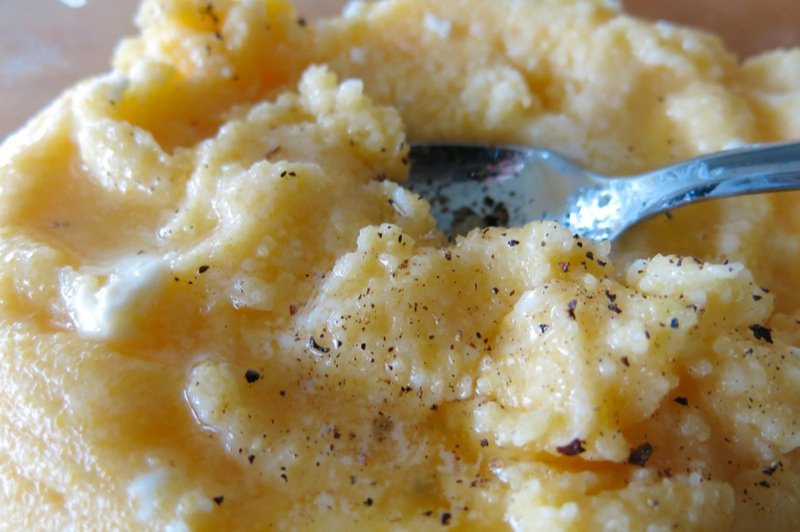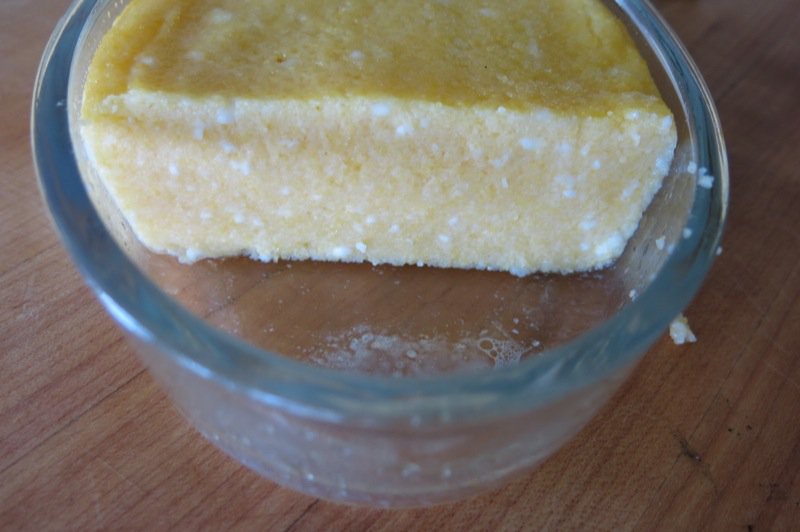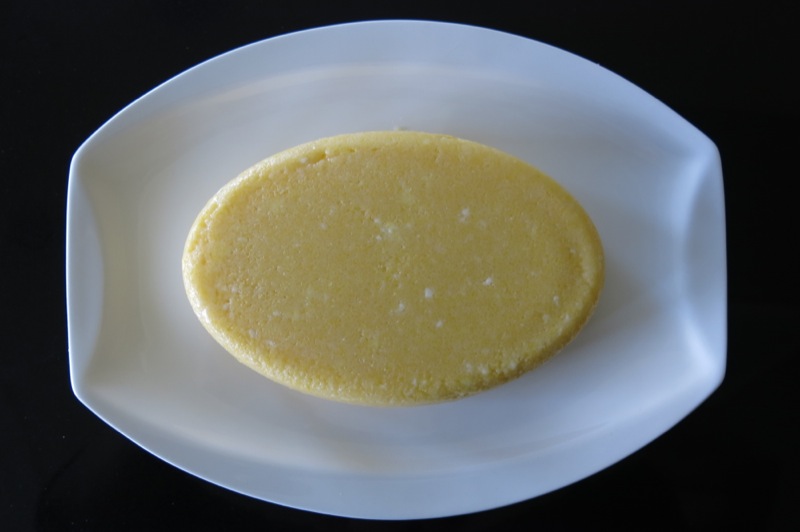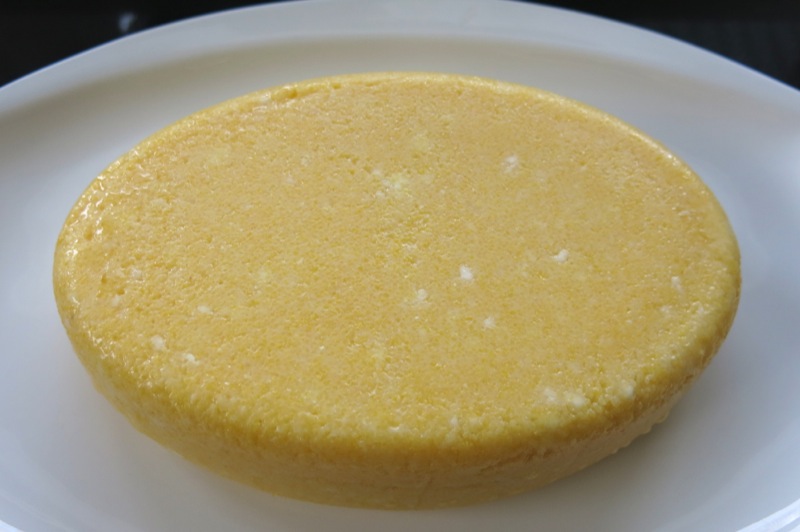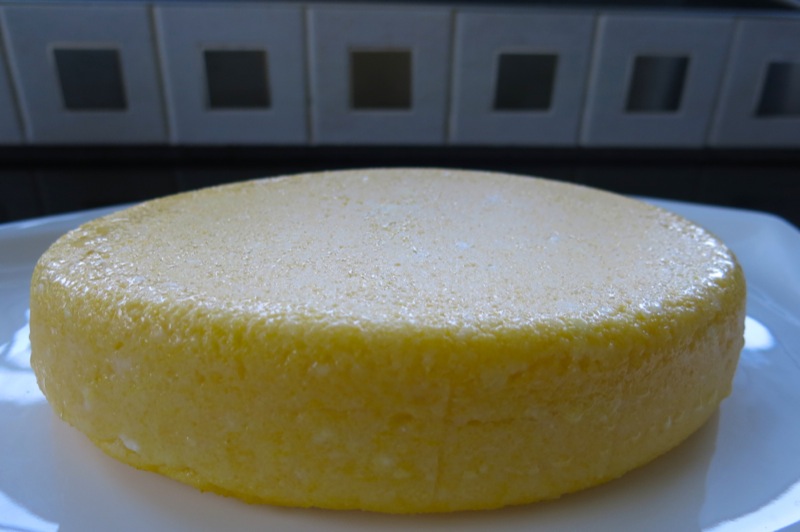 It can be plated and served warm as a side for a meal and sliced. It would obviously need garnish. Today, it is served with Pava's ajvar. The jars were wrapped in those ultra cheap plastic bags that break if you breath on them, yet Pava managed to use them over and over and over.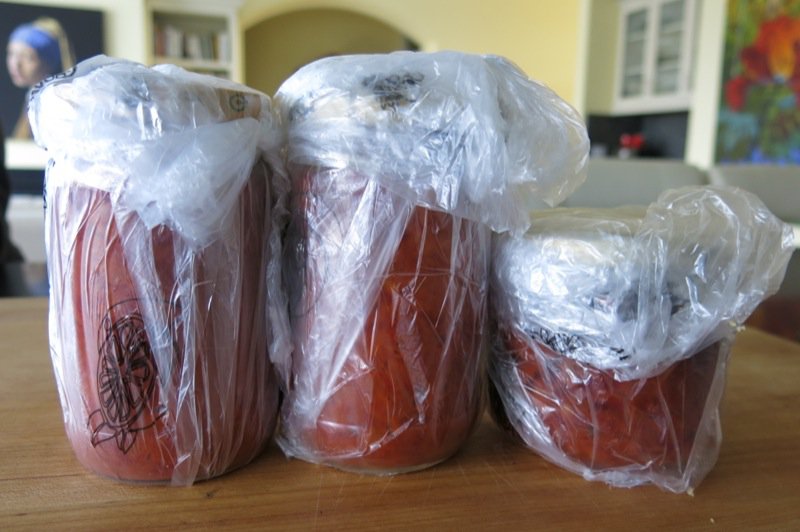 Just look at that gorgeous thick ajvar cooked outside on the open fire in a massive pot as it has been done in the area and probably on that same plot of land for centuries during the pepper harvest season.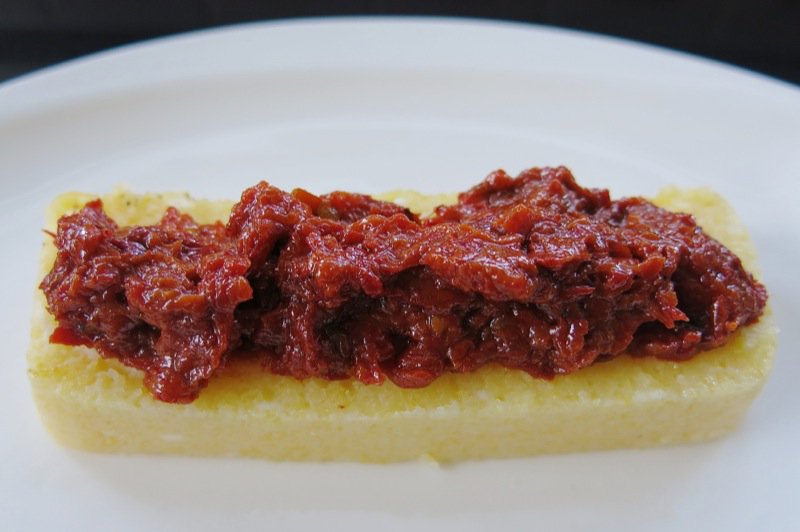 She always adds garlic to her ajvar. Never any eggplant, but definitely garlic, and according to Lori (Igor's wife), way too much oil. Maybe that's why it is the best in the world!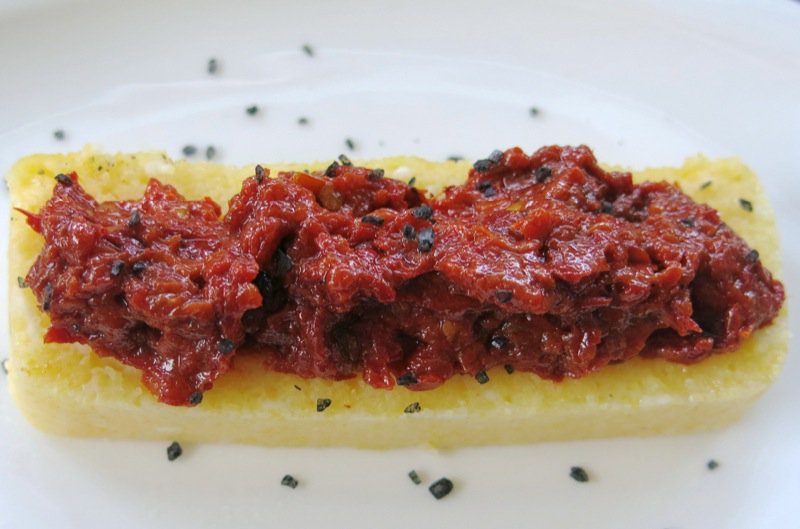 Black Hawaiian sea salt seemed like the perfect garnish and punch needed for this simple rustic treat. What a zing it added, and I will tell you – simple and rustic, yes; however, the flavour of one bite of this is Michelin Star quality. I kid you not.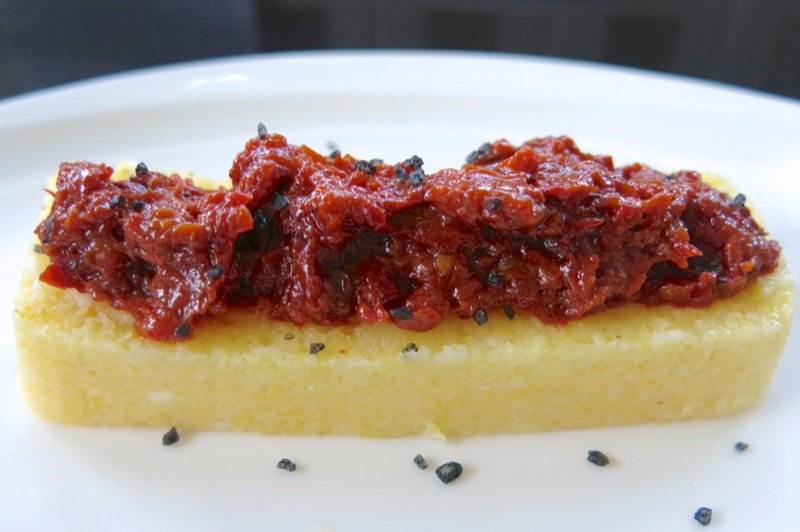 Ragan and I sliced bites off of this bar, smacked our lips and I savored the memory and hand of Pava. She was stolen from us too early. It is so sad, but I will make her proud. I will take care of her son and we will take care of Petar. We will do all we can to leave her to rest and to have the peace she so deserves. Love you forever, Pava – and love your ajvar with this delectable Proja! It is a brilliant concoction.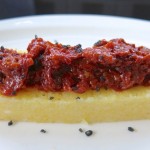 Basic Proja: A Traditional Serbian Cornmeal Dish


This version of basic proja is cooked with young cheese and milk on the stove top, and then set into a mould, sliced and eaten with sour cream or fried.
Ingredients
4

cups

Cottage Cheese

(or 3 cups cottage cheese and I cup feta)

2

cups

Milk

2

cups

water

2

cups

cornmeal

1

teaspoon

salt

(optional: dependent upon cheese salt content)

Butter for bottom of casserole dish or mould
Instructions
Prepare casserole dishes or mould (butter inside)

Combine all ingredients into heavy pan; cook at medium heat 25-35 minutes, stirring constantly to avoid sticking to bottom of pot

As mixture thickens, big bubbles will form and splatter when proja is almost done

Proja will be done when a path can be made with the spoon through the mixture in the pot

Pour into mould; smooth top

Cool, unmould and serve with sour cream or slice and fry in butter and serve with sour cream
(I know I am now going to hear from a lot of countrymen and women from the former Yugoslavia telling me how it really is. And, I love hearing those stories, too!)