"My first authentic Canadian food experience"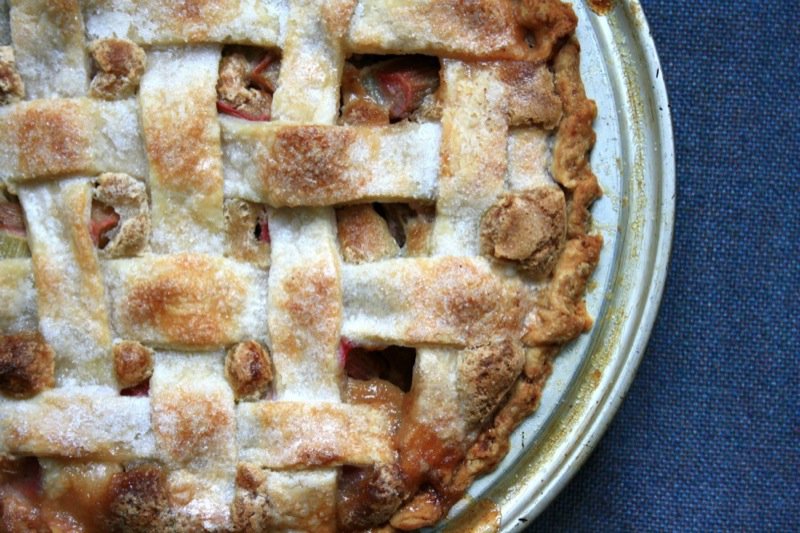 Look up to the black menu bar at the top of my page. On the right, do you see Projects? If you select that, a drop down menu will appear and you will see The Canadian Food Experience Project. This is where you can find all of the information you need about this project.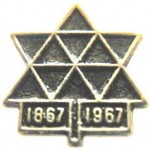 I was in grade 6 when Canada turned 100 years old. I loved my confederation pin and wore it out on my lapel. We all did. My tour of
The Confederation Train
was unforgettable: the first time most of us stepped onto a train. Senses keen. Multi-media madness at the time. My parents bought my sister and I a collection of The Confederation Coins (which they still have).
"One little, two little, three Canadians, we love thee…"
. Classrooms across the country chimed in. School children sang this song daily. Skipping home from school it resounded through neighbourhoods across the nation. There was a rapture in the air that year. We were not only a nation turning 100. We were a nation with a new-found independence. A new flag. A new pledge of allegiance. There was a euphoric passion inside of every heart within every person of the land that year. Delving into each of your posts this past week has revived that passion within. This is important work. This is an important project. Thank you each for bringing it to life as you have. I have fallen in love all over again. "Oh, Canada!" I say! The stories, the writing, the food and the people each of you have introduced me to have left me spell bound and intrinsically connected to each one of you. I can relate. I feel I understand. I have learned so much. Let's honour our work by joining the conversation: comment on posts, tweet them out and about.
(#CanadianFood)
Invite your friends to
our Facebook Page
.
Back to the delectable rhubarb pie, above? I met Bridget waving a welcome when I arrived at the Pearson Airport in Toronto for the first
Food Bloggers of Canada Conference
in April of this year. I was already familiar with her
Crosby Molasses
website, and was looking forward to getting to know her better, which I was able to during that "blog altering" conference! Bridget lives in Rothesay, New Brunswick, and also writes at
Bridget's Green Kitchen
where the tale of this pie is. Rhubarb pie must be a Canadian specialty coast to coast. I like to claim anything made with rhubarb as "Prairie Food", but I can see that is not the case.
Dana McCauley spoke at the end of the Food Bloggers of Canada Conference and issued a Call to Action to all which motivated me to initiate this project. She has participated in my Food Trends posts for the past couple of years, is an intelligent and humorous tweeter, and one of the judges on Recipe to Riches which has a new season coming up soon. I was delighted when Dana, from Toronto, Ontario, decided to participate. Her story will be found on our Facebook page every month and this post is not to be missed as she recaptures her "tea-soaked madelaine moment."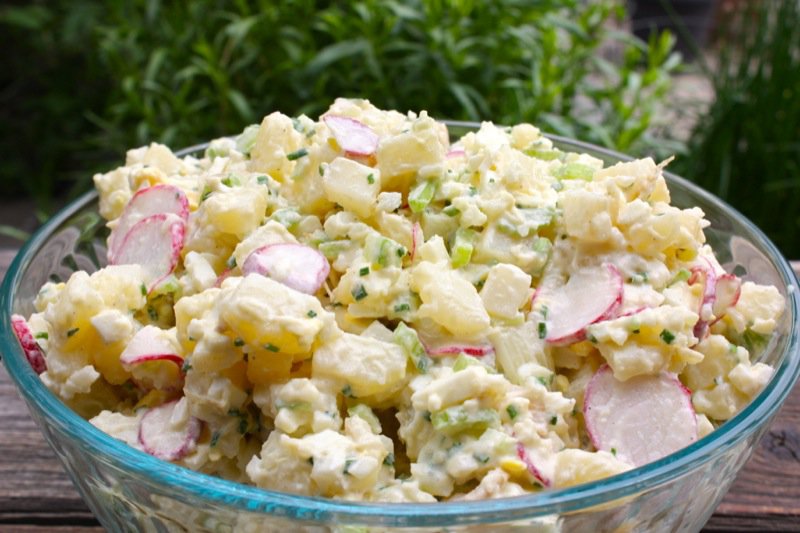 I chose an authentic first Canadian food experience inspired by Spring. My mom's potato salad is a family signature dish at the onset of the new season. There are others that I have written about over time. I chose this common prairie dish because we have all eaten a version of it from coast to coast, that is relatively similar from region to region. There are versions of potato salad that morph into radical variations in many parts of the world, so what are the common elements of a Canadian Potato Salad? Russian Salad is one of my favourite variations.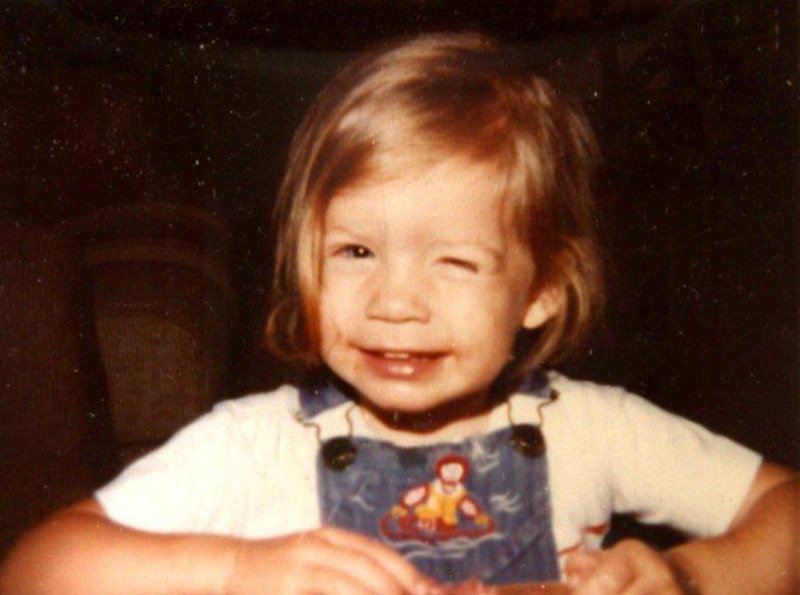 I met Shari last year at
Eat Alberta.
We had brief and bubbly conversation, then she went home and wrote a great article about the event that was published in a local magazine. Bravo, Shari! She writes at
Tales From A Small Kitchen
in Grande Prairie, Alberta,, and takes us with her through the Maritimes when she was young: a roadtrip in the car, introducing us to a Canadian food I must taste, and completely new to me: Rappie Pie! She has added
post two
to her site about Rappie Pie to answer the multitude of questions I have asked. It includes a link to the recipe she uses.
I have read Sarah Galvan for years. She writes at All Our Fingers in the Pie in Swift Current, Saskatchewan, and I had the pleasure of meeting her in April at the Slow Food Canada Conference in Osooyos, British Columbia. Finally! Sarah's bread looks exactly like the white bread my grandmother, my mother, and the neighbouring Hutterites use to make. I look forward to having my mother scrounge around for her old recipe, and to making both, myself.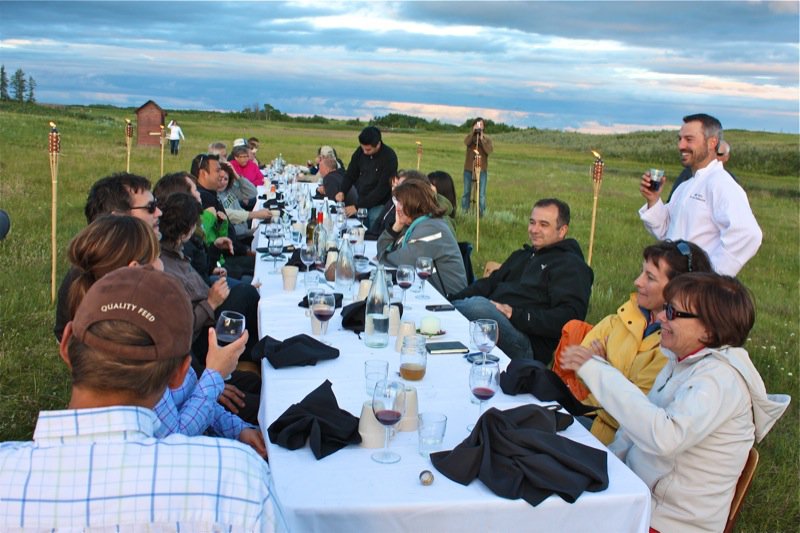 Liane Faulder is our local food writer at The Edmonton Journal. She also blogs at Eat My Words in Edmonton, Alberta. She and I shared her first authentic Canadian food experience. She writes about an Alberta Farm to Table dinner that defined our prairie terrior to a "T". Liane has also published a book about a story very dear to her heart: The Long Walk Home: Paul Franklin's Journey from Afghanistan. Liane writes for a living as do others within this project. I devour her wordsmithed Wednesday articles. I would like to see greater participation with main stream food writers in this project. It is not an easy ask, but it is an important one.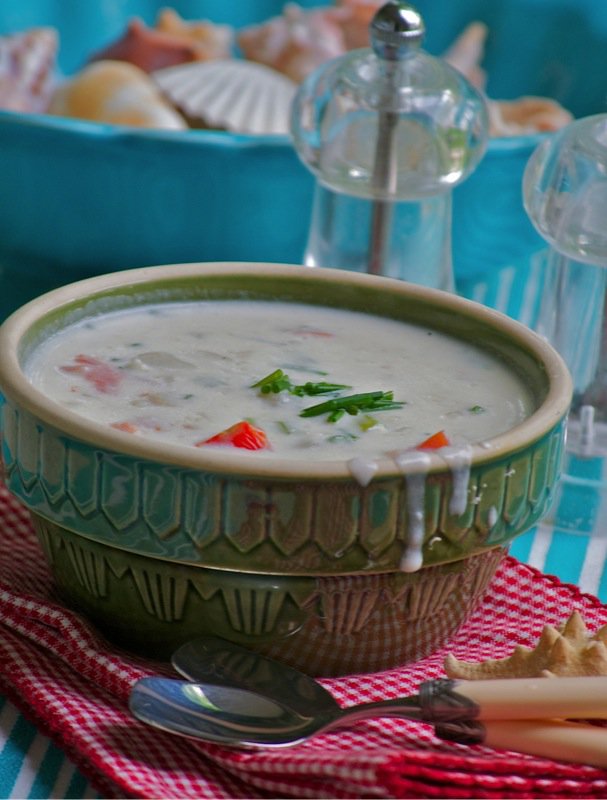 Valerie was the first food blogger I have followed that I met and we have a more personal connection through our writing, now. She writes at More than Burnt Toast in the Okanagan Valley, British Columbia. Grab a large cup of coffee and plan on sitting to read her post when you have a good chunk of time, but do make sure you take the time. She writes about her childhood in the Maritime Provinces and the significant contribution of cod fishing to our Canadian food culture. "There are few places on earth that continue to live on inside of you… filled with old-world charm… that exist in every corner of Newfoundland and Labrador. The real spirit and traditions of Newfoundland survives in the small fishing villages that cling tenaciously to the rocky, exposed shores as well as in my treasured food memories."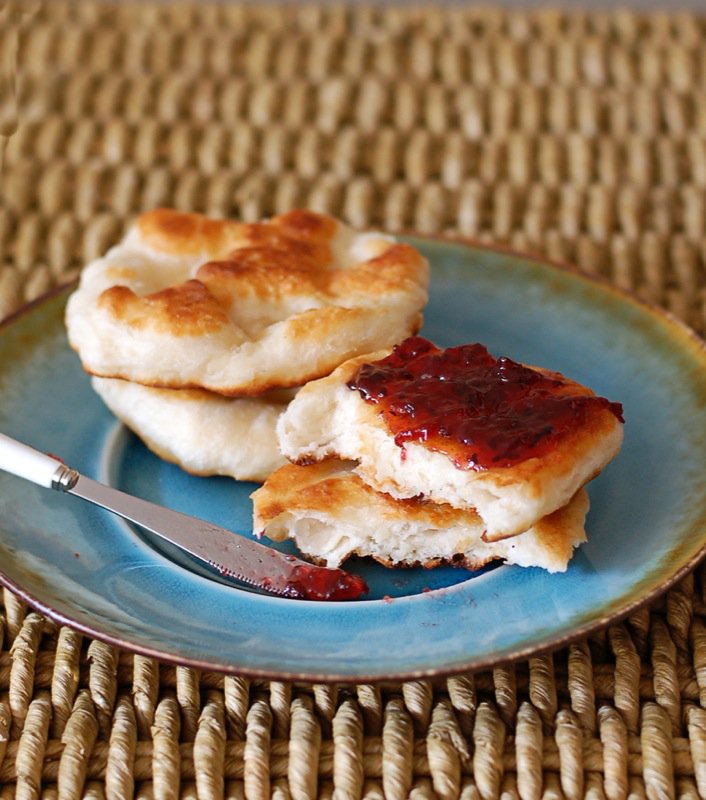 Nicole at Culinary Cool from Regina, Saskatchewan, offers an authentic recipe for Canadian Bannock coupled with her grade one memory of eating it for the first time. Another recipe on my list.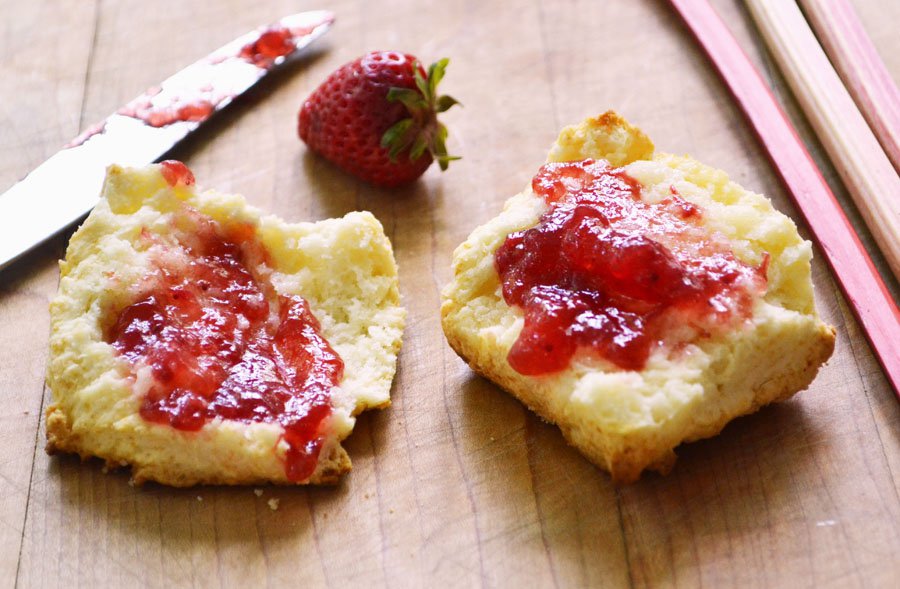 Julie Van Rosendaal at Dinner with Julie from Calgary, Alberta, has invested herself completely into this project with all three of her on-line blogs participating. Above, she shares her incredible strawberry rhubarb jam recipe. Is it the season, or what? Below, Elizabeth Chourney-Booth shares a story about Anne Murray's Cherry Cake on the newly launched site: Rolling Spoon that Elizabeth and Julie created: "this site is "a little bit kitchen, a little bit rock n' roll." Ya gotta stop by and sink into the connection between Canadian Food and Canadian Music plugged in at this site.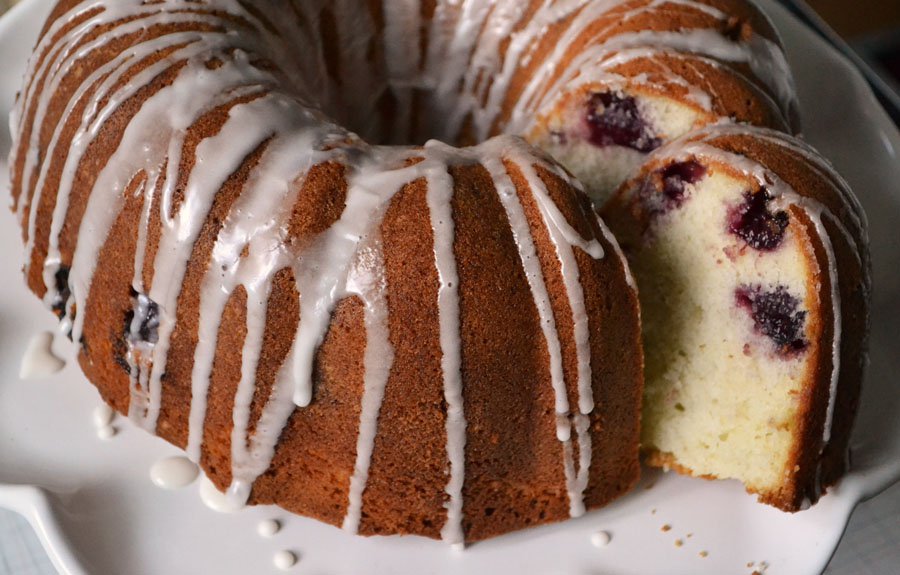 The never idle Julie Van Rosendaal also writes for
Parents Canada Magazine
from Calgary, Alberta, and has included a to-die-for-recipe for this Brown Butter Pie there. Usually, my raspberries have flowered and the fruit is in young green clusters at this time of year. Not this year. But I will wait. I look so forward to
Raspberry Season.
Julie has published
several popular cookbooks
. Her latest venture is with
Jan Scott,
also participating in this project, and will be out later this year.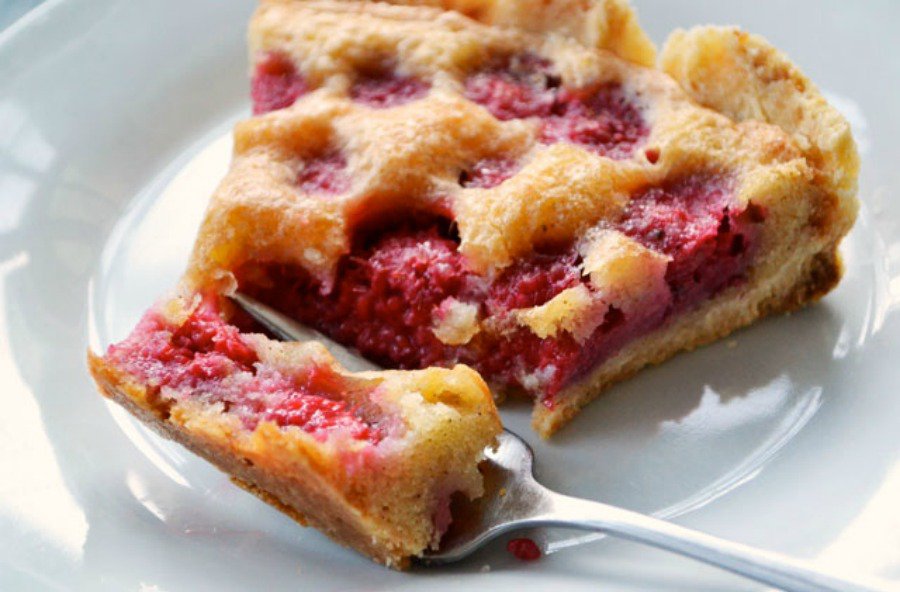 Charmian does not know me well. We met at the
FBC2013 conference
. Her sense of humor won me over at first crack. She writes the same way at
The Messy Baker
in Guelph, Ontario. Addictive humor. But, did she ring my number with her writing this challenge? Berry picking. Sweet red-all-the-way-through strawberries. Hot vinyl seats. And ice cream. Oh, my. She did not know that if I was on a deserted island with only one food to choose,
it would be ice cream
. Charmian is publishing her first cookbook this year. Make sure you sign up for all the latest deets on when it will be out when you visit her site.
Jennifer was raised in Timmins, Ontario; is living in Guelph, Ontario and writes at
The best thing I ever ate…and then some
. She is also the gal that has so kindly designed all of the badges for this project. If you haven't seen them yet, they are in the project information, top right, under projects, remember? Jennifer enjoyed fishing as a child. I enjoyed fish. I am keenly interested in food stories from gals around the same age as my own girls as our experiences are vastly different, yet perspectives can be acutely aligned.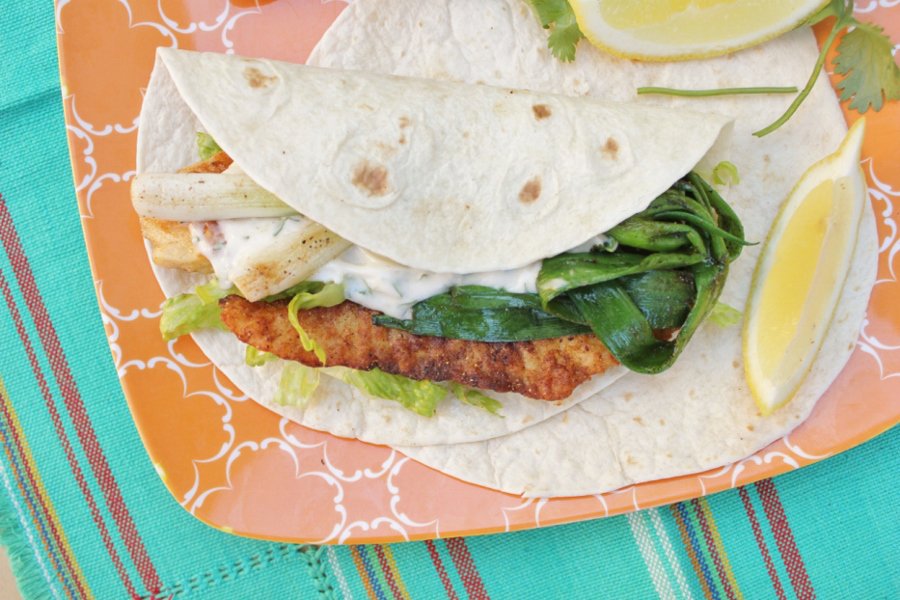 Mimi has renamed her site. She writes at
Tummy Grumblings
, from Ajax, Ontario: the Durham Region. She begins: "I was born at the dawn of multiculturalism in [Canada]." relaying her Canadian food experience through her transition to this new world from Trinidad and Tobago. Interestingly,
Rhonda
also hails from the Caribbean and they write about some similar foods.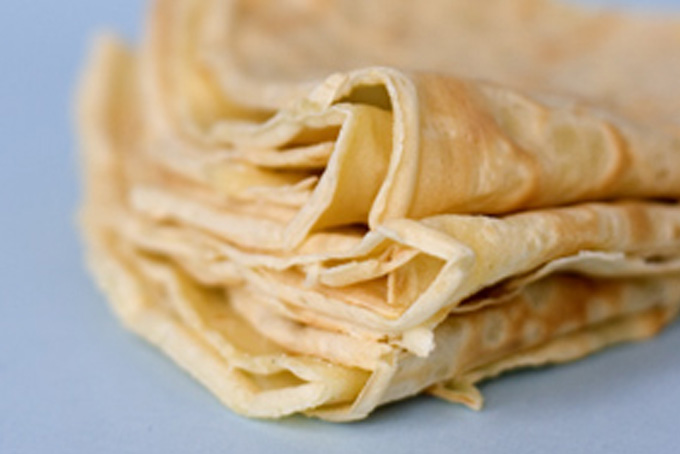 Cassandra Anderton at
Good Life Vancouver
from Vancouver, British Columbia, writes about crepes as her first authentic Canadian Food Experience. As an immigrant at four years of age from New Zealand, a large table sized "sweet" pancake was a very foreign concept and difficult to adjust to. Her recipe looks yummy.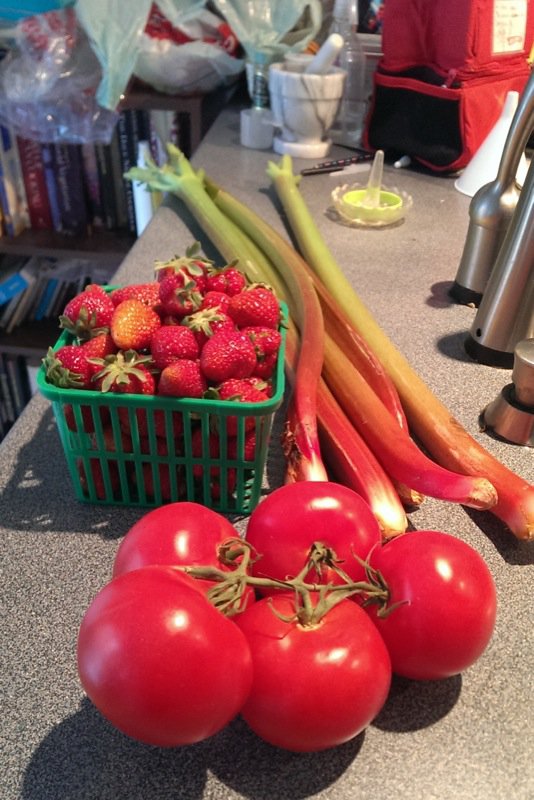 Karlynn Johnston is a gal pal of mine. Lucky me! Immensely enjoy her humor, company and family. Oddly, haven't eaten that much of her food, nor she, mine. But, we do live across the city from one another and I have certainly drooled over more than a post or two. She is
The Kitchen Magpie,
for more reasons that she would care for me to share! She just won the prestigeous
#YEGGIE award in 2013
(the first year) for the Best in Food local blogger in Edmonton, Alberta. Karlynn fishes, forages, cooks, bakes and gardens. She does it all… yes she does! Today, she writes about fishing and you can see she has been doing it since she was knee high to a grasshopper, below. Freezer of white fish and I am still waiting for my dinner invitation. Does that little gal not melt your heart?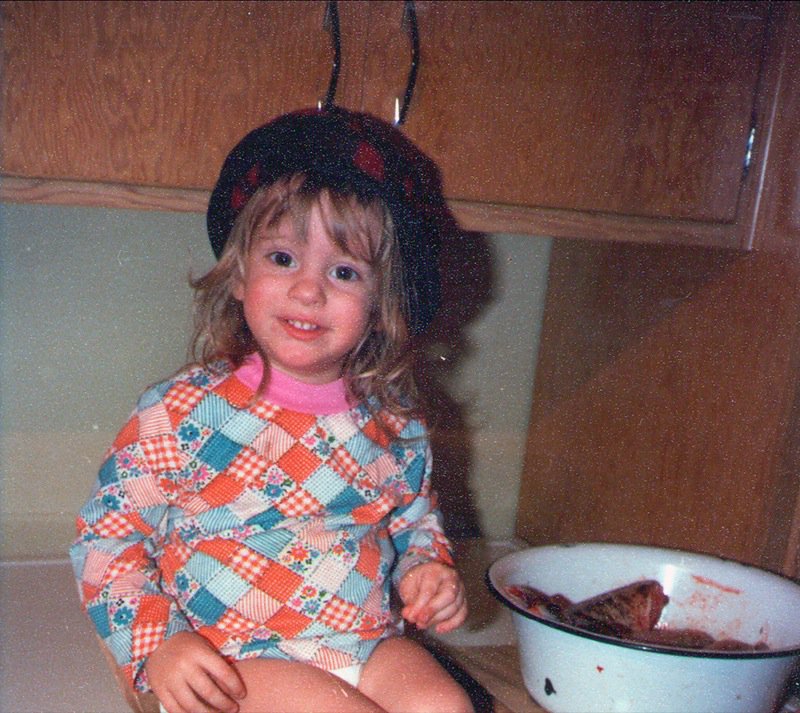 Met Amy in the elevator at
FBC2013
. Who remembers meeting someone in the elevator? Moi. She was rooming with
Sweet Sugar Bean
whom I am still working on to participate in this project. Amy writes at
Family Feedbag
in Victoria, British Columbia, on Vancouver Island. She has worked as a professional writer and retells her first authentic Canadian food experience when thusly employed and I was mesmerized by the opportunity she had to be at an authentic aboriginal celebration with authentic food. She has also provided an authentic bannock recipe. The Canadian Food Experience Project lacks aboriginal storytellers. Amy has connected me to some people on the island and I am working through a variety of connections as they come my way. Introductions appreciated.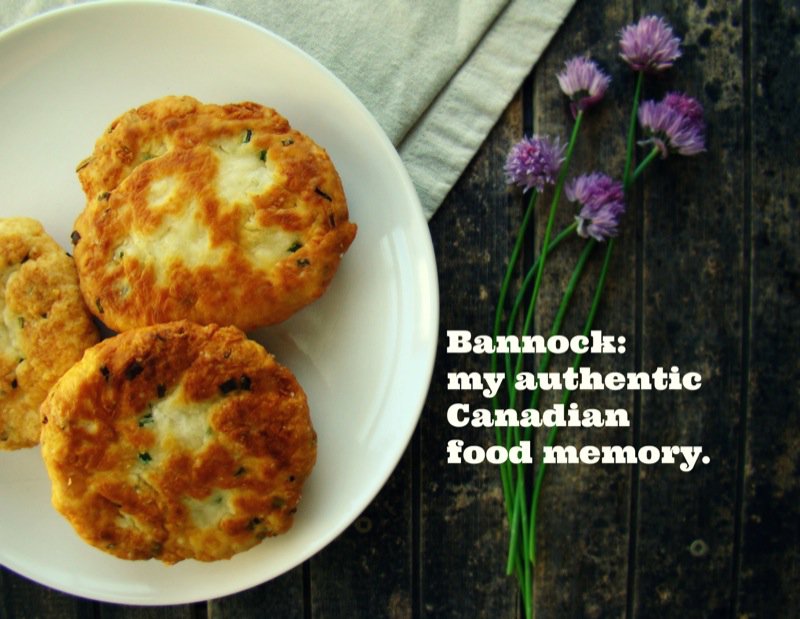 We are so fortunate to have Kathryne at Food Musings from Winnipeg and Lester Beach, Manitoba, participating in this project as she will "flavour" future posts with her Metis food heritage. Currently, she is our lone Manitoba participant, as well. Corn. Can we all relate? Not just animal feed in this part of the world. Stop by for a good read about Morden Corn, a specialty in Kathryn's neck of the woods. Her sister is writing a cookbook, and the family blueberry pie recipe is also included.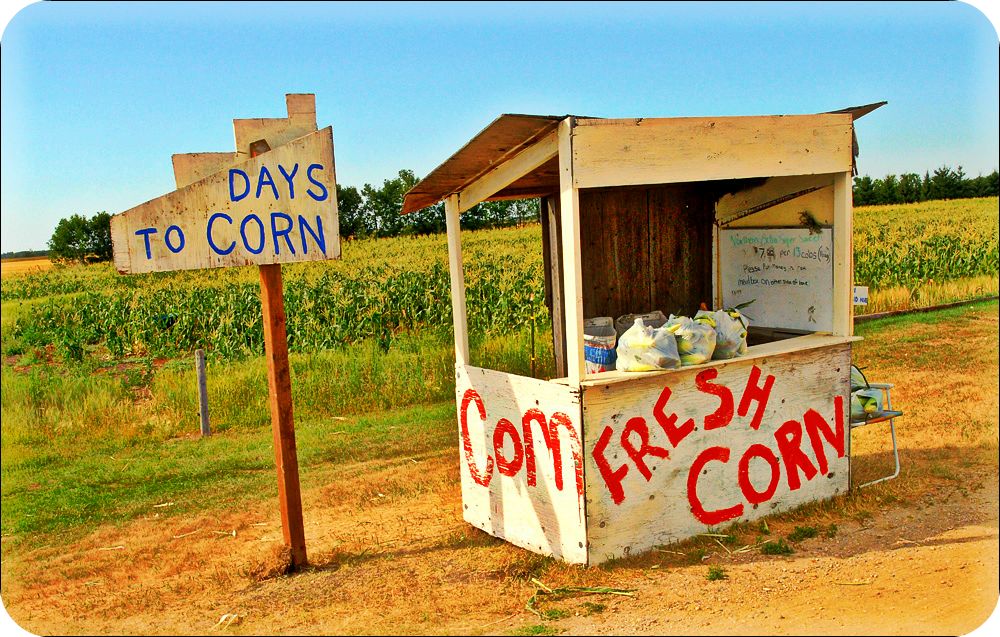 Sarah at
Yogi in Action
is one of the few local participants from Edmonton, Alberta whom I have not met. She is originally from Saskatoon, Saskatchewan, which is where her first authentic Canadian food experience takes place and it unlocked a flood of memories of my own: Chokecherry Syrup. Need I say more? If you live in Canada, and have never tasted this, you must.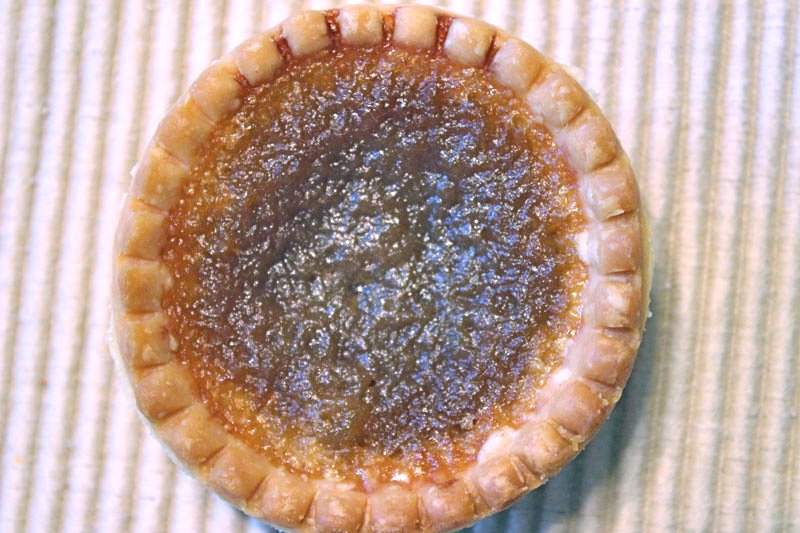 Who doesn't love a butter tart? Well, Rosemary at Quench Magazine from Brampton, Ontario, didn't until she tinkered a bit with the old tried and true recipes. What she discovered is a new, mouthwatering, family favourite.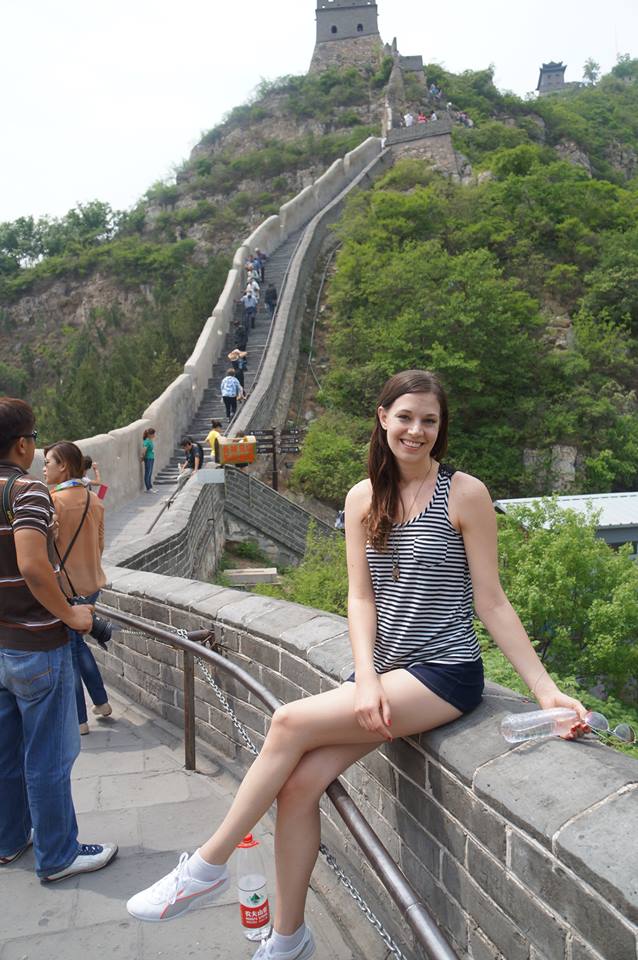 Ashley is managing Localize's participation in the Canadian Food Experience Project and various other members of the Localize Team (Ashley, Meghan, Lita, Nathan) may contribute content over the course of the project). The first post is written by Meghan at
The Localize Project Blog
from Edmonton, Alberta. I haven't met this team of movers and shakers, yet, either, though they have closely followed our
Cheesepalooza Project
. Now is the time. Meghan has traveled the world extensively which has influenced her Canadian food experience: "
We are cultural omnivores here in Canada, indulging and incorporating the culinary traditions of both our multicultural heritage and our new neighbours."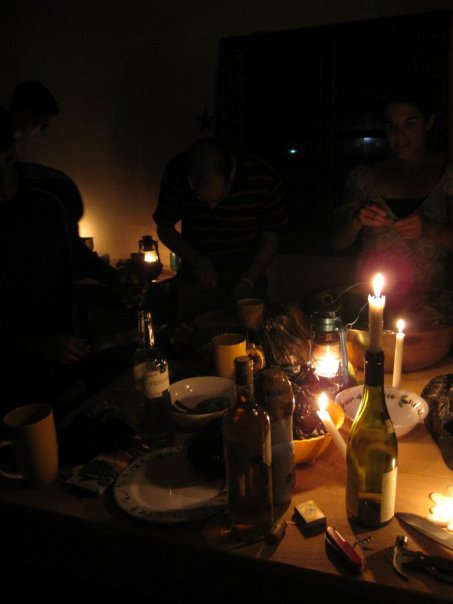 Carole at the
The Yum Yum Factor
in Toronto, Ontario, created this incredible pot of home food, below. She grew up in London, Ontario, but draws from her regional food experiences in Quebec for this post. She does not include a recipe. I begged. I read about her Quebecois delicacies until I frothed at the mouth. I must have home recipes for each of these dishes. I am on a quest and she has promised to try to find an authentic fèves au lard (baked bean) recipe to share with us all.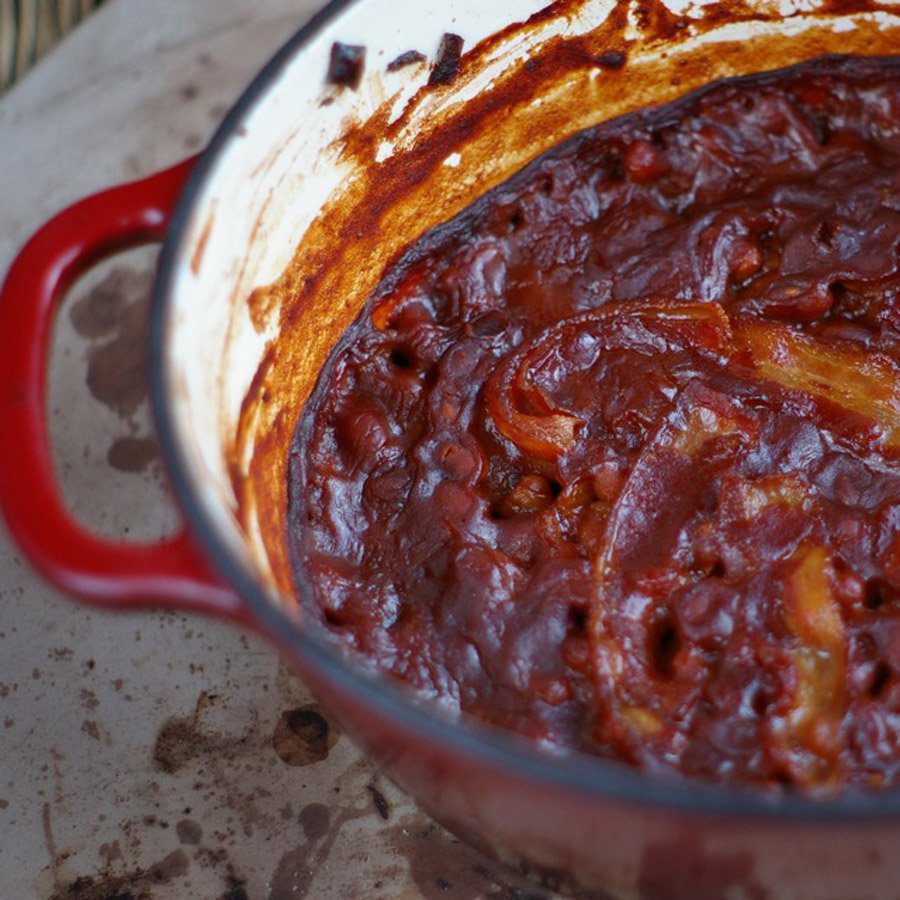 I met and fell in love with Heather Lang from Toronto, Ontario, in the same minute at the
FBC2013 Conference
in April. She writes at
The Tasty Gardener
and on a trip up to
Tobermory and Flower Pot Island
she tasted her first ever Beaver Tail. Me? I imagined a beaver tail to be a beaver tail. I saw a documentary where Chef Michael Smith visited the Northern Territories for a celebration dinner and actually tasted the real thing. He did not like it. At all. I still wanted to be there, smell it, taste it, and learn about the food heritage at that event. Heather's beaver tails… well, she even includes a recipe!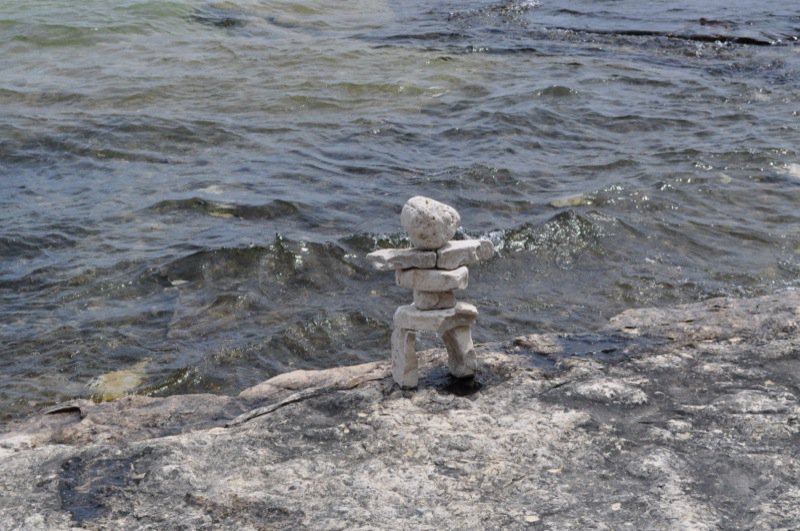 Lyndsay and I used to follow one another religiously when we first started blogging; then life happened. She is at
The Kitchen Witch
on Vancouver Island in Ladysmith, British Columbia. What an adventurer she is. She has been a contestant on
Recipes to Riches
, competed in other well-known food recipe competitions, makes succinct, informative and lively videos for every recipe she shares, including this cake. This was another tie to Lindsay, for me. My mom is famous in our community for her
chocolate cake with brown sugar icing
. I have never met another person that made it, until now.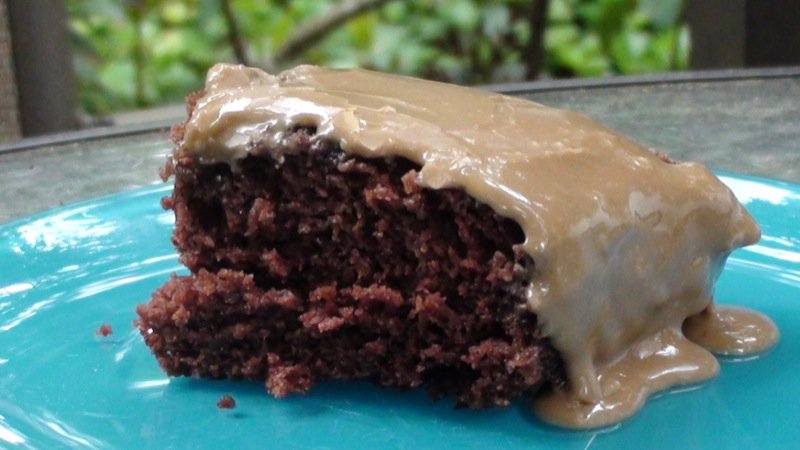 Jen at
Victorian Food
from Victoria, British Columbia, presents us with a podcast on her first authentic Canadian food experience. If your "reading time" is restricted, she does take about 4 minutes and 26 seconds to get to the topic as she introduced the series first. You cannot comment on her post. I sent her my comments and that is how she has her site set up. I didn't realize, until now, that the podcast won't let you go back or ahead. She talks about how travel has affected her notion about what Canadian food is. She is a
Slow Food Member
on Vancouver Island and plans to highlight information about foraged foods and highlight the
Ark of Taste
foods from her region.