A Historic Boutique Hotel or an upscale Bed and Breakfast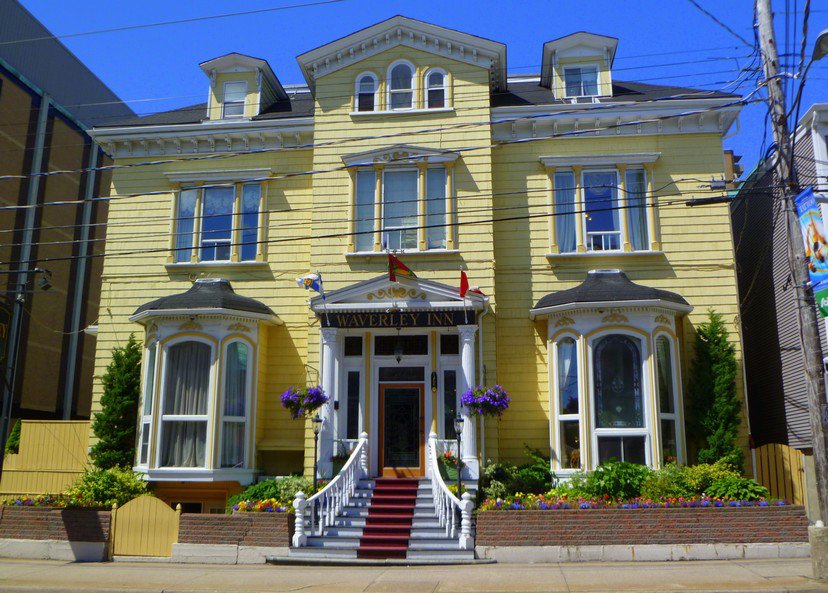 Planning a travel itinerary and finding affordable, yet clean accommodations is never an easy task for any traveler. We travel a lot, though the past two years, most travel has been curtailed, we are back on the road quite a bit this year. In the past, a good two or three star bed and breakfast or hotel was all we looked for: something clean, centrally located and affordable. That has changed only a little as we have had a couple of really terrible unexpected accommodations and when that happens, we have found that where we stay completely colours the entire experience of that area. I do try to stay in a place that reflects where we are going. For example, when we traveled to Krakow and Auschwitz-Birkenau in Poland, we actually stayed in a hostel. It seemed fitting. A clean one. When we travel to rural Italy, like the Umbria area, I like to stay in agriturismos which are farms with tourist designations in Italy. Bed and Breakfasts are a more personal option that we most often choose when traveling in foreign countries, and this old Halifax Heritage home seemed perfect for this holiday experience.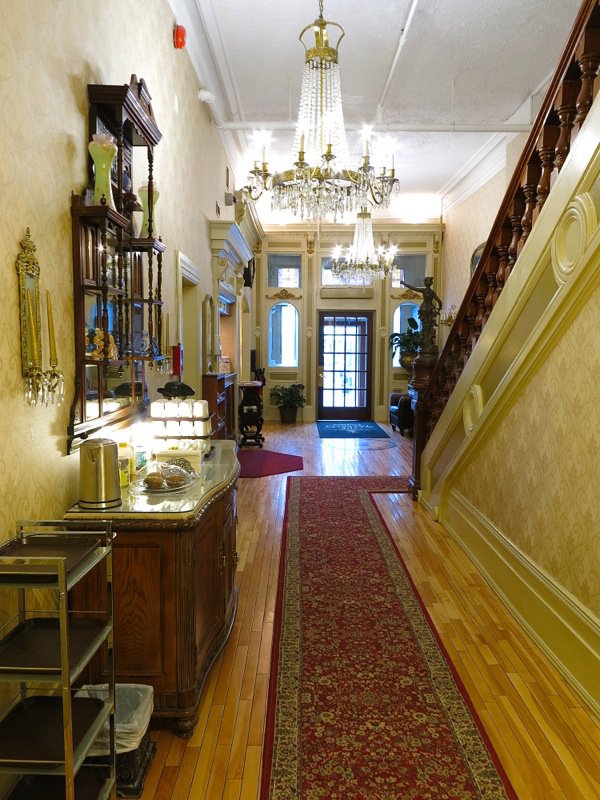 When I walked in to the Waverley Inn and the hallway above unfolded before me, I was tickled. I still love to play house and pretend I live in another place and another time. The charm and demeanor of this cozy heritage house found me excited, delighted and so warmly invited! Honestly, traveling during low season, or even shoulder season, I have found I can get exceptional deals. It just takes time, and usually a personal phone call. With a smaller establishment, there is always negotiation. We work to find a space for about 140 a night all in. We are usually close and definitely well within that budget once we average all of the places we stay throughout each trip. And yes, we do use Trip Advisor, but carefully.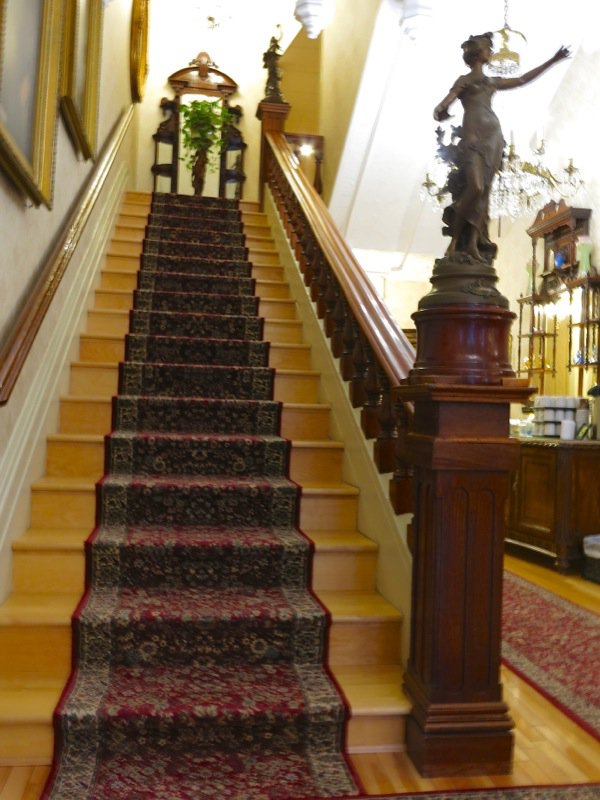 I like to stay on the main floor, if possible. Usually older buildings do not have elevators, or they are tiny. We have a lot of luggage. Less and less, these days, but hauling it up five flights of stairs, even gorgeous stairs, is not my idea of a good time.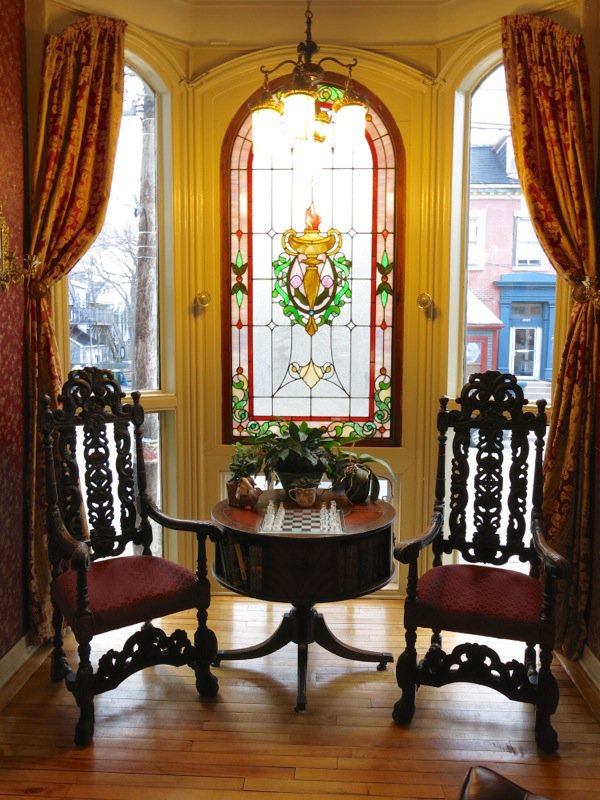 Clients who return here annually, or even more, grouped in the parlor and this is definitely a space used for guests socializing with one another, or their own guests.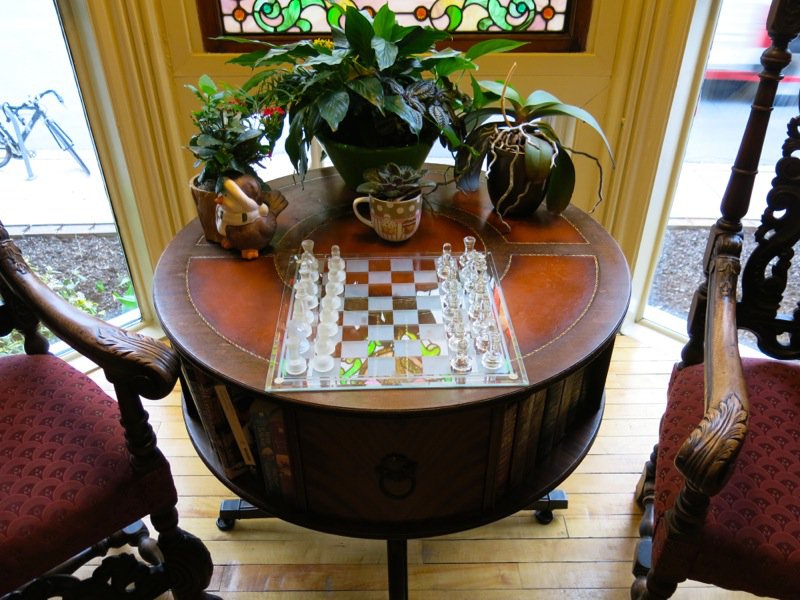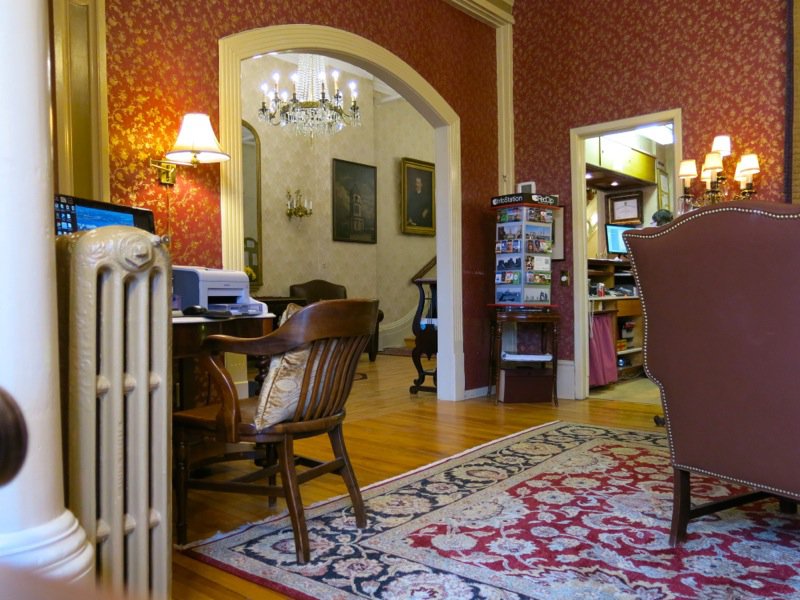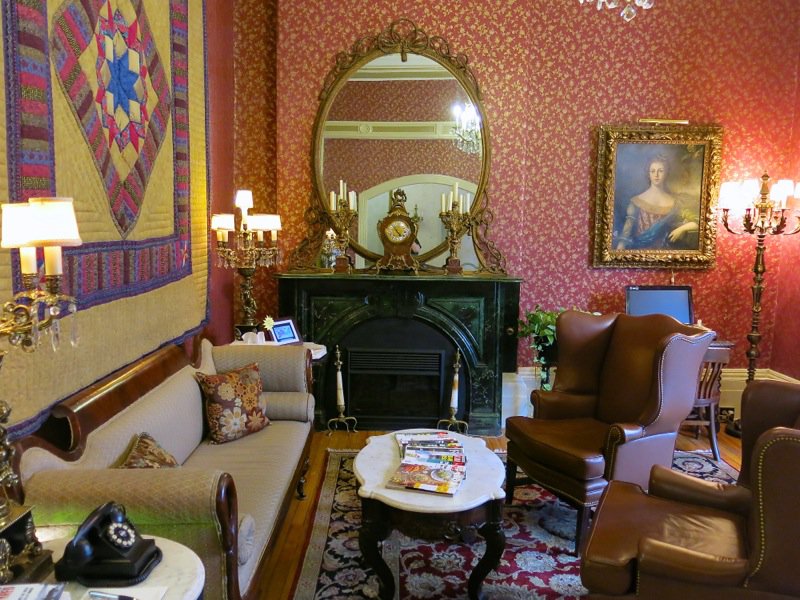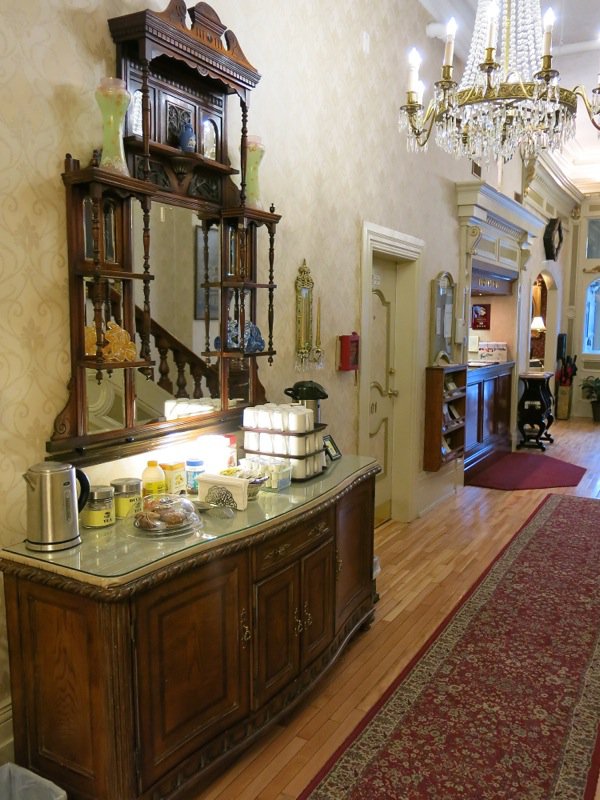 The front door is at the end of this hall. The arch to the parlor is at the front of the house, then the office. The door beside the office is the only sound proofed room we stayed in our first two nights – the Oscar Wilde Room, I do believe. Soooo lovely. Just beyond our room is the treat cart where guest can have a bite and a beverage any time.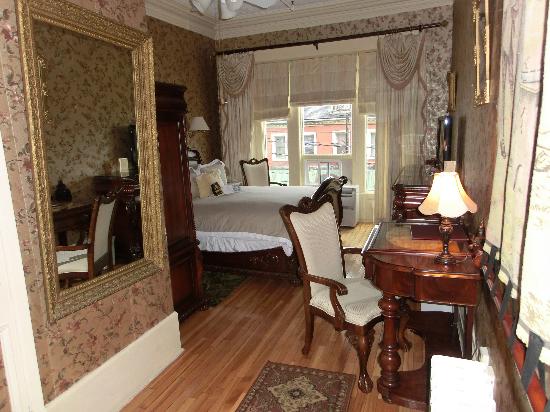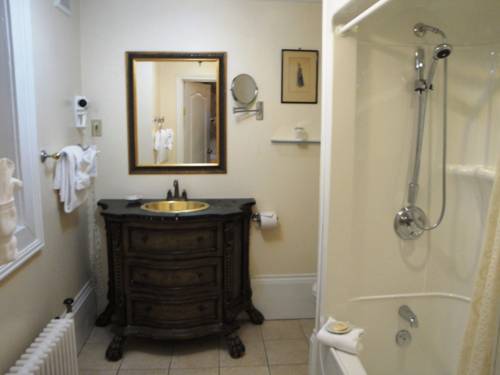 The bathroom was lovely and the window is below.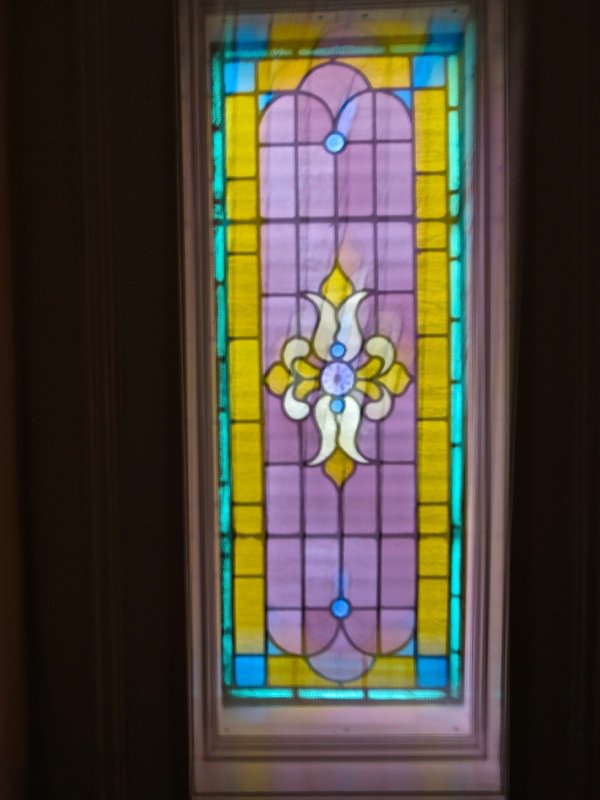 Let me add that this hotel is right downtown in Halifax, on Barrington, 1/3 of a block from The Henry House and within a 10 to 15 minute walk of the harbour front walk. The desk staff are efficient, friendly, accommodating and like a little family unto themselves. Clearly, they are happy working here. The place was spotless. The beds very comfortable, wifi was excellent and the breakfasts offered all either of us could ever want.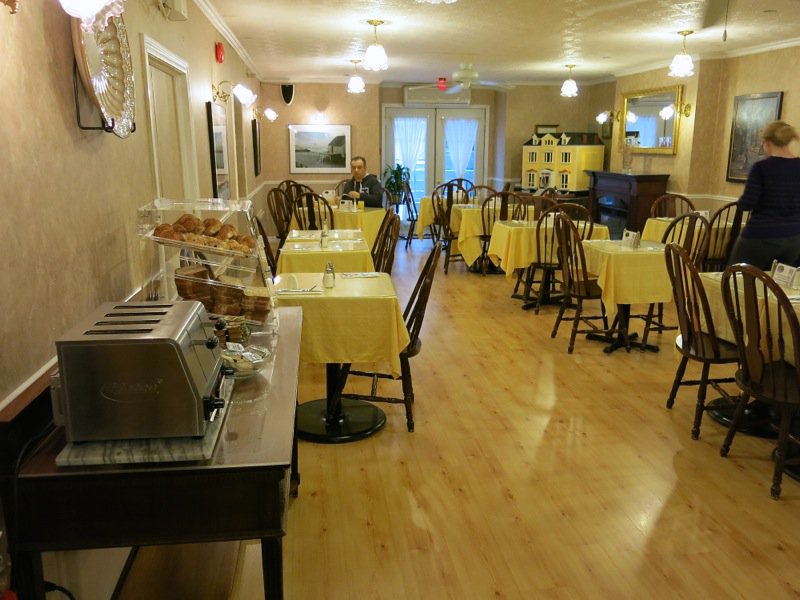 The breakfast room in the basement is the same cheery yellow as the facade of the building.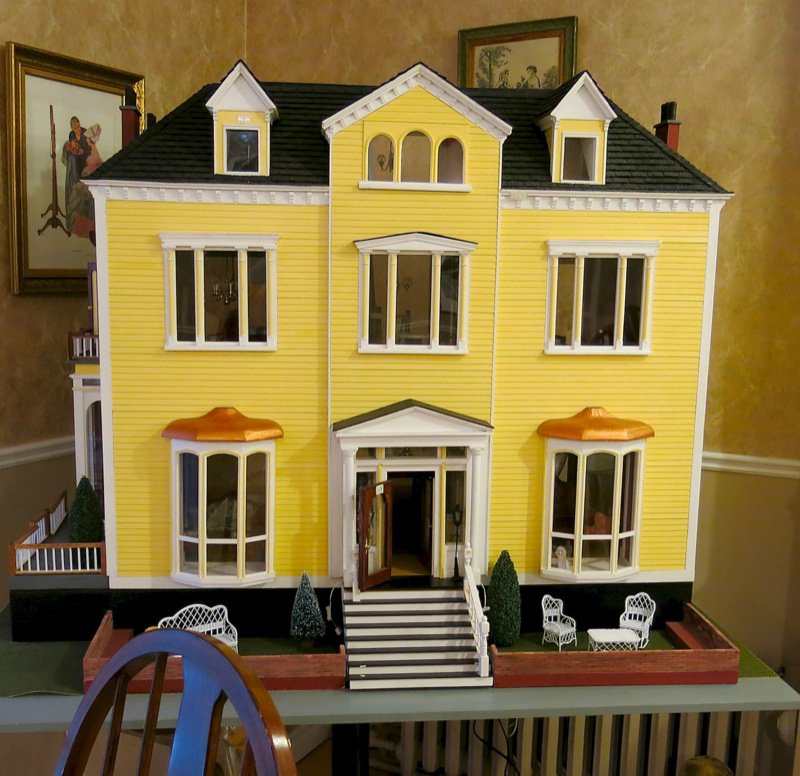 The replica is in the back corner of the breakfast room photo, above this one.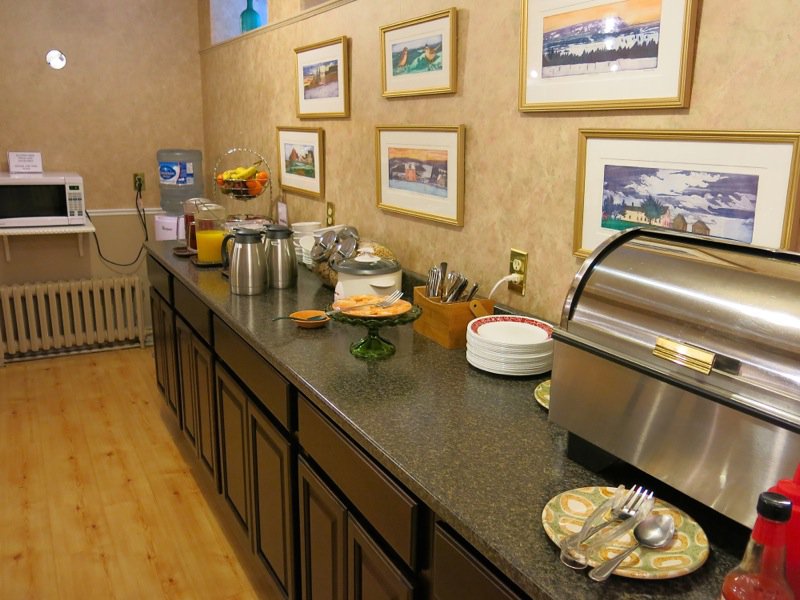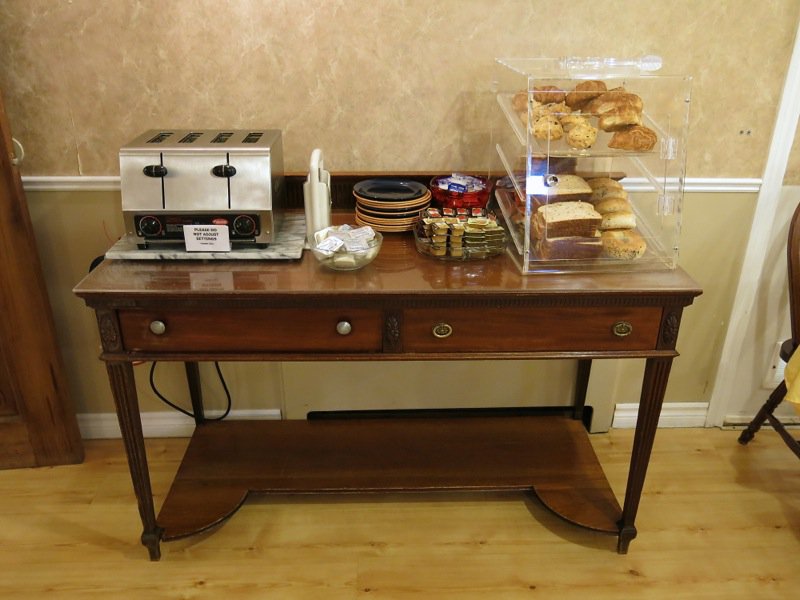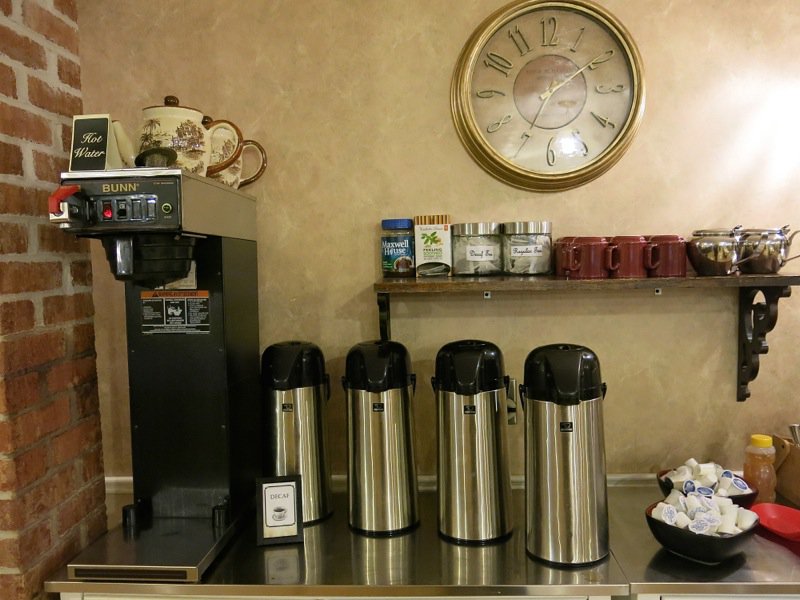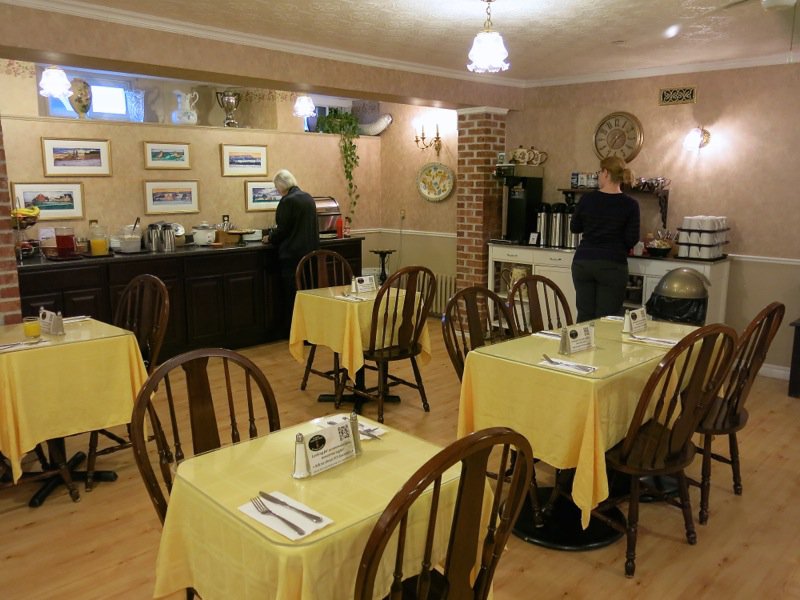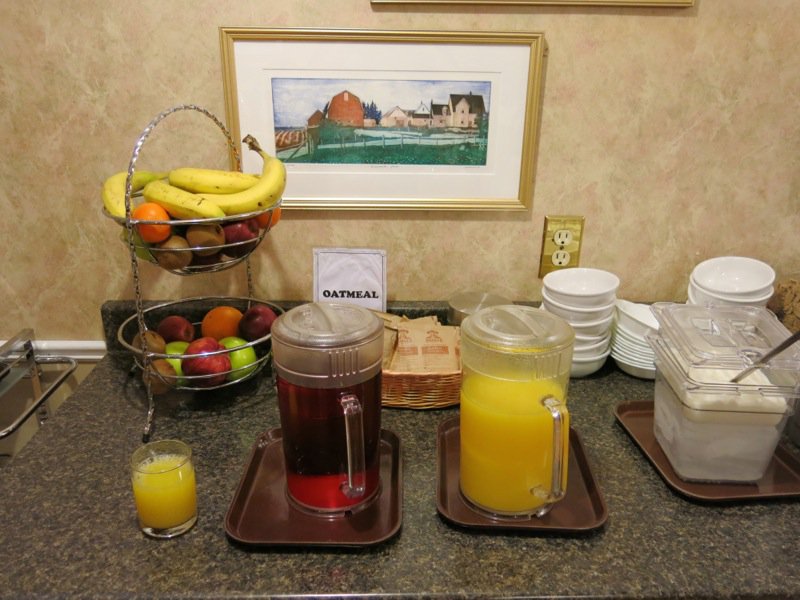 Give me a good glass of quality orange juice in the morning, and I am happy.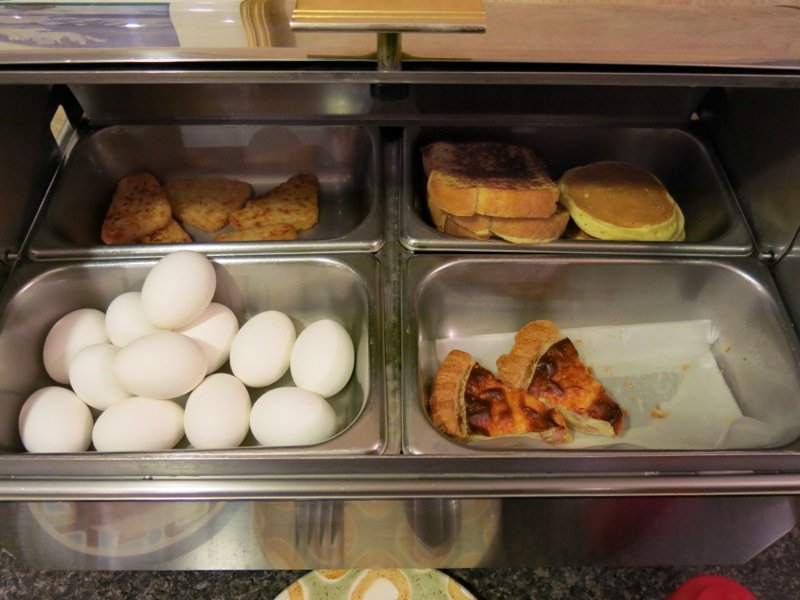 Built in 1865 by Edward W. Chipman and his wife, Mahala Jane Northup, the The Waverley Inn was turned over to the Sheriff as Mr. Chipman's business failed, The home was purchased by Patrick Costin who sold it to two spinster sisters, Sarah and Jane Romans, for $14,200.00 in 1870. Since then, the hotel has changed hands several times, and in 1960, the Sterling Hotel Company bought the Waverley Inn and began extensive restorations. During his North American tour, famed Irish poet Oscar Wilde stopped over in Halifax and stayed at the Waverley Inn. Apparently, we stayed in the same room he did for our first two nights there. The Waverley's regular patrons were a distinguished and colourful lot, all listed on the Inn's website. They can now add us to this list!