The Canadian Food Experience Project Challenge 12: The Canadian Garden (May 2014)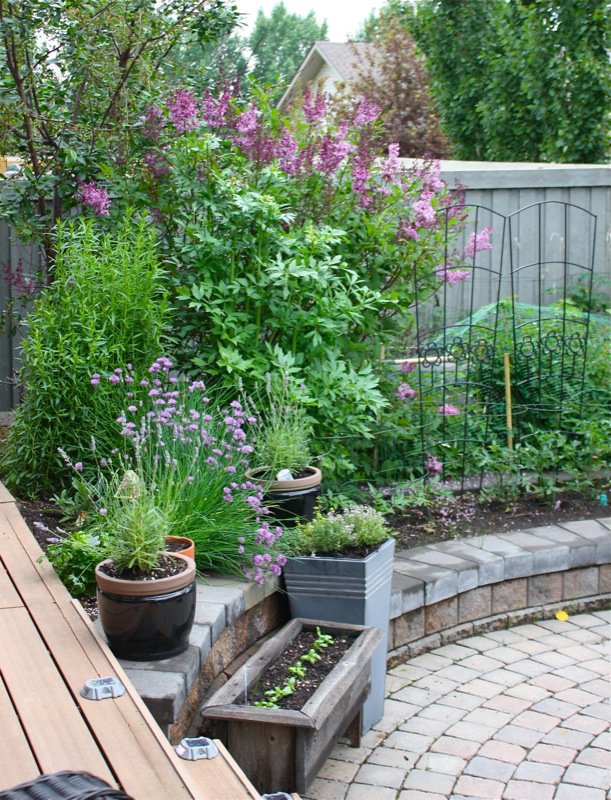 My purple Spring Garden awakens my soul every year. The vibrancy of each tenderling emerging from the cold black earth toward the warmth of the Spring sun invigorates my spirit. The vivid purples and greens revitalize the drab dead after Winter landscape with the promise of those lazy hazy crazy days of Summer, yet to come.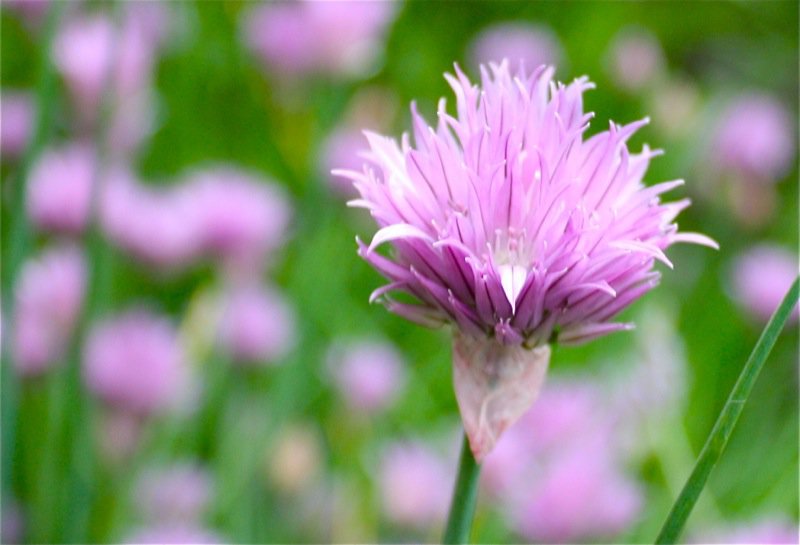 Chive flowers in our Spring Salad are a quiet celebration in my kitchen of the splendor of flavour sprouting for such a short season each year. A fresh herb bouquet with homemade chevre or ricotta an explosion of Spring on the palate. (Trip over to each of these links for innovative inspiration.)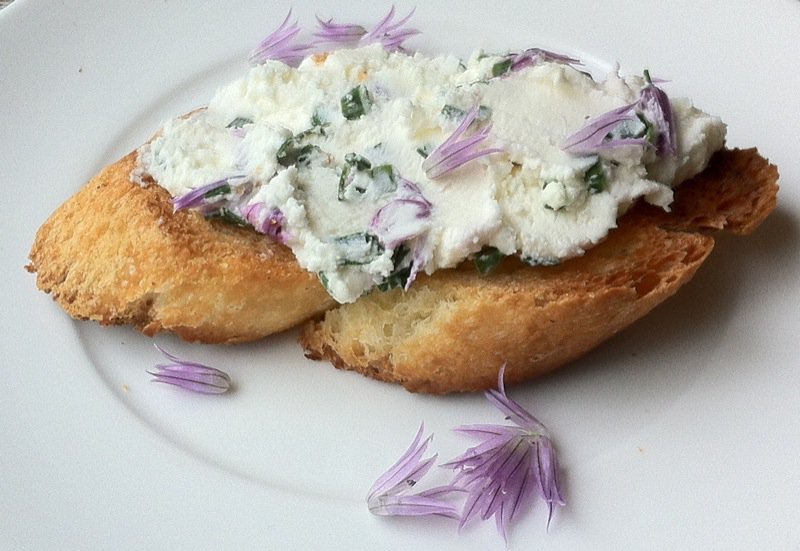 Lilac petals are also intoxicating and delicious!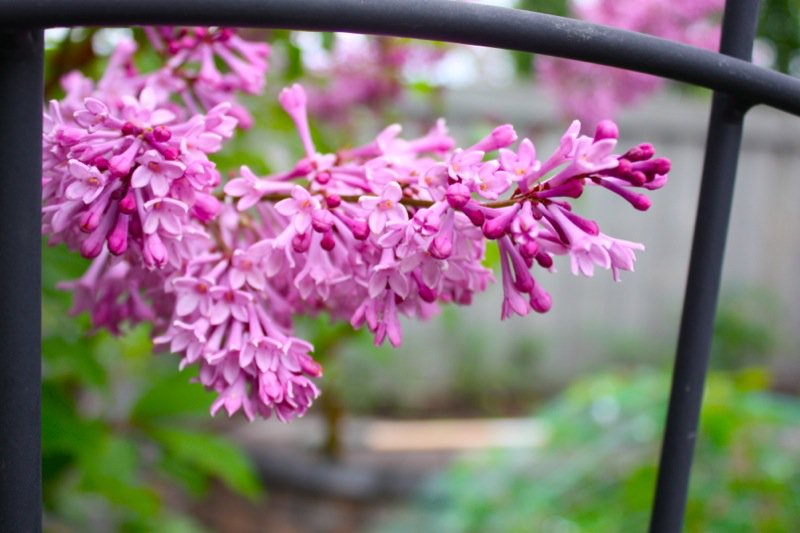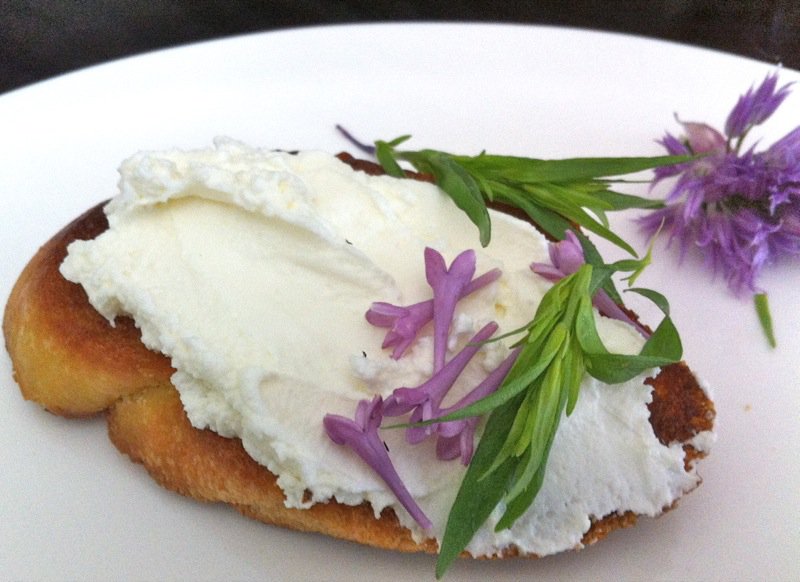 From bountiful bouquets to delicate sugared lilac petals to lilac jelly. There are multiple uses for everything in my Purple Spring Zone 3 Garden.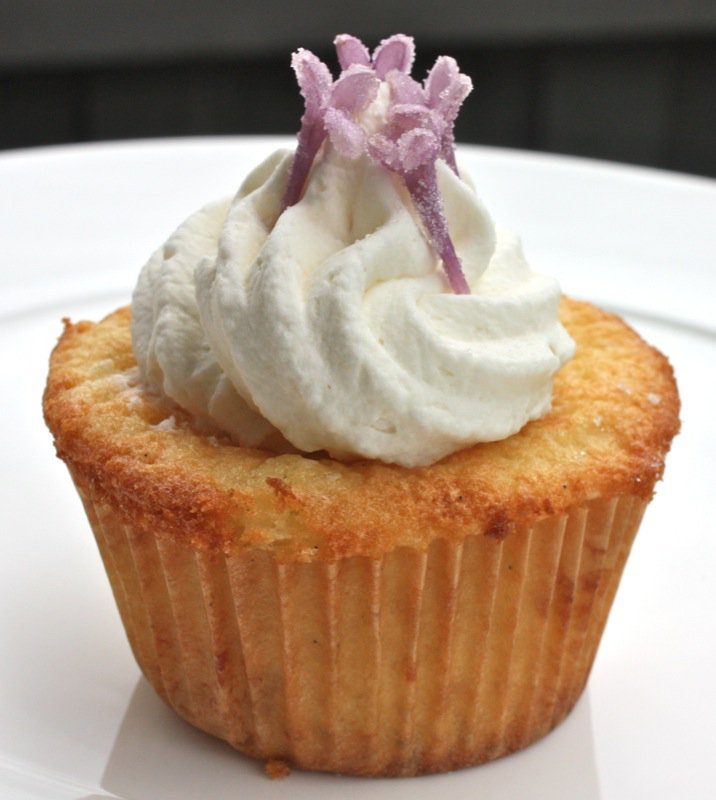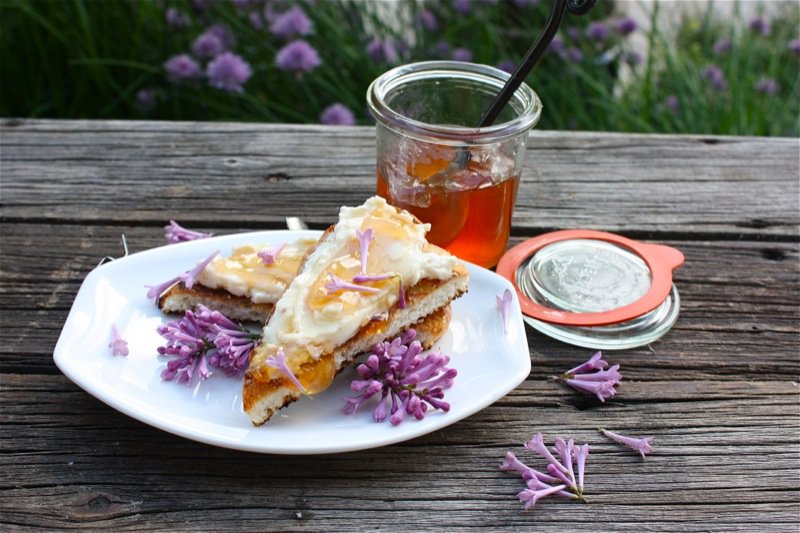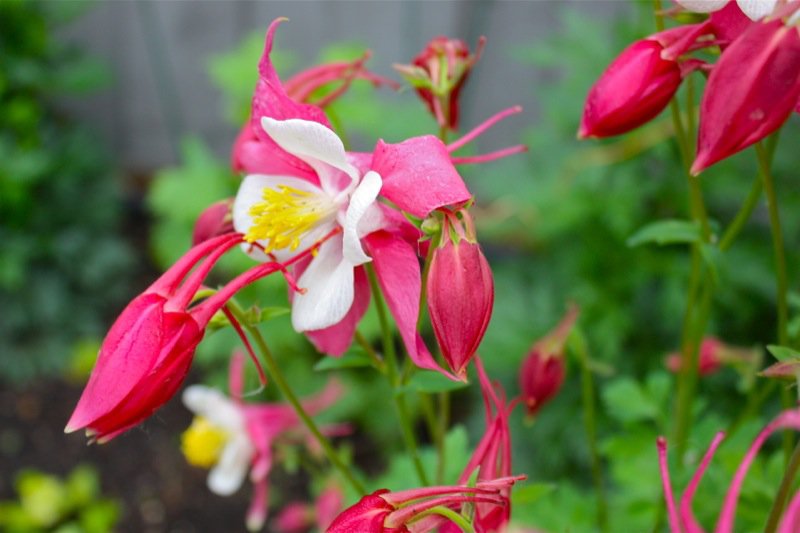 The wild Columbine. Not edible, but elicits memories of a time past when I would frolic in the fields and grasslands at my Grandma Maude's farmhouse in Clive, Alberta, marveling at the wonders of nature. Still, every Spring, I experience a quiet joy as the first Columbine blossom unfolds and stretches its complicated form toward the sky, then nods off in the afternoon sun.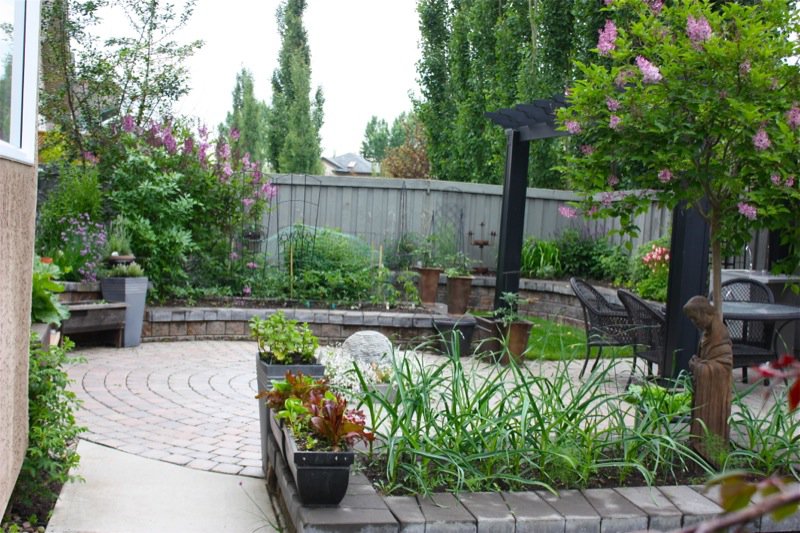 My garlic bed, lettuce containers, and kitchen herb garden, below, all bring fresh flavours to our table from my small Zone 3 Garden.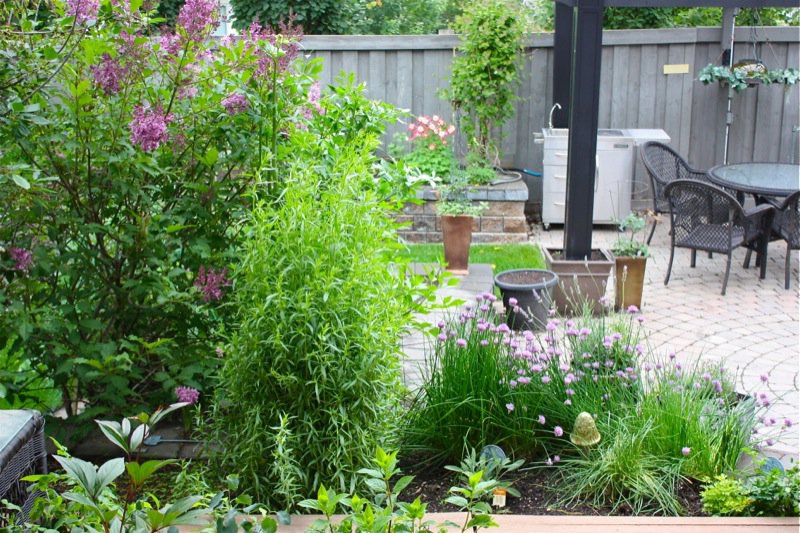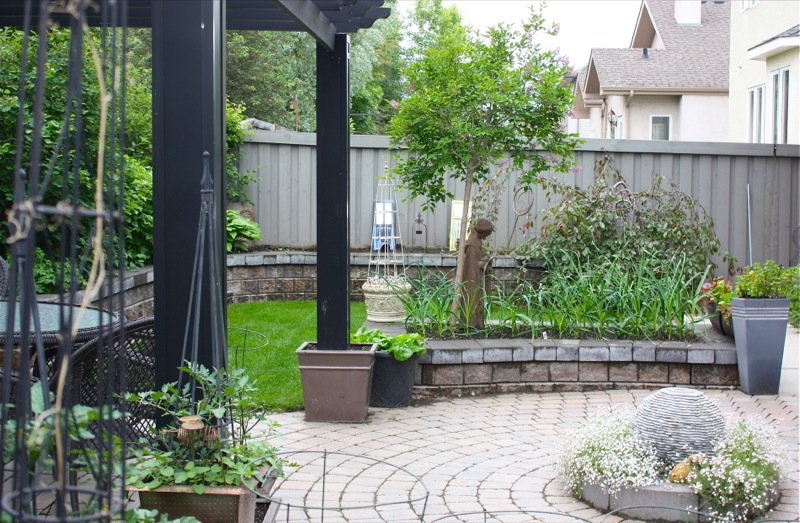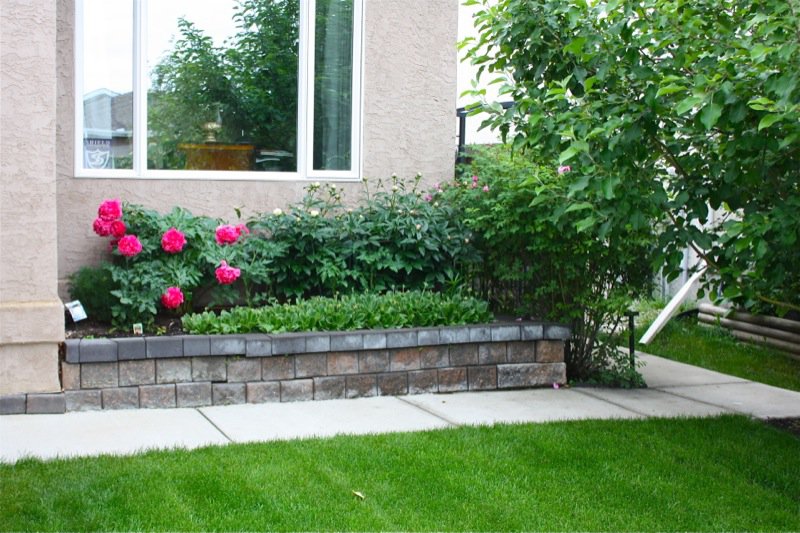 In the front yard, not yet in bloom, is my own grandmothers peony plant, and she got it from her mother. Now, that is seriously a flower that I know has been on our family table for generations. It is white with a little red swirl in the middle of the core.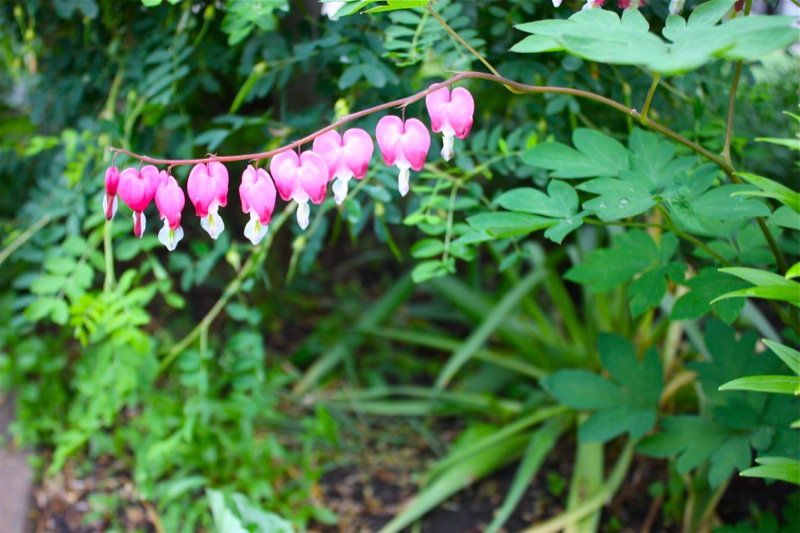 To hold a young hand open while peeling away the petals of the bleeding heart, resting the parts in the palm as the story of the Prince wooing his Princess emerges brings magic into the garden. Every garden must have magic… and faeries.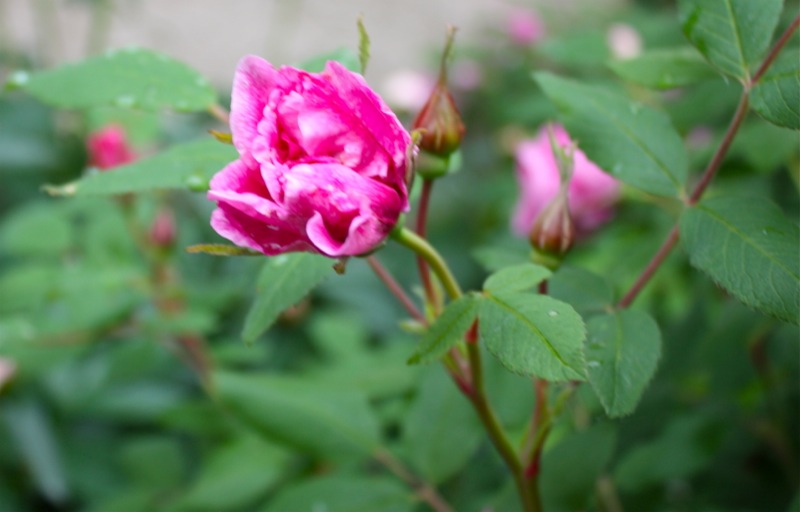 Ah, and roses. A garden without a rose is like a meal without salt.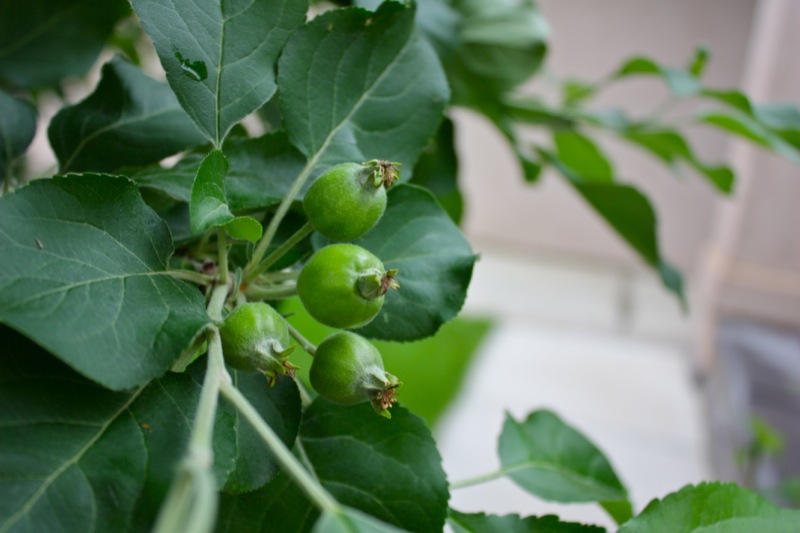 In our small space, we grow apples, sour cherries, raspberries, black and red currants, haskaps or honey berries and Saskatoon berries. I revel in my harvest of fruit every week beginning with the haskaps in June – and, often, our rhubarb before that.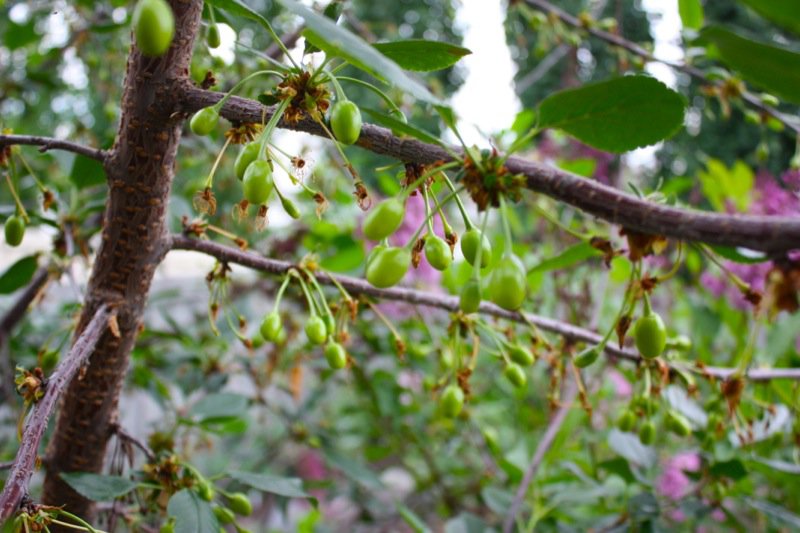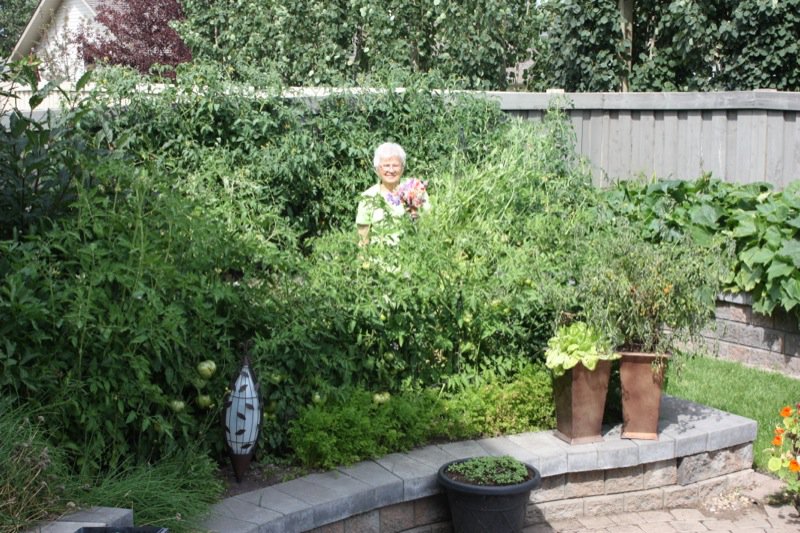 And how the garden grows. With silver bells and cockle shells and my lovely mommy in the row. Ah, sweetpeas. I cannot imagine my garden without these flowers – and this love is a direct result of my mother's for these fragrant pastel pea-like posies.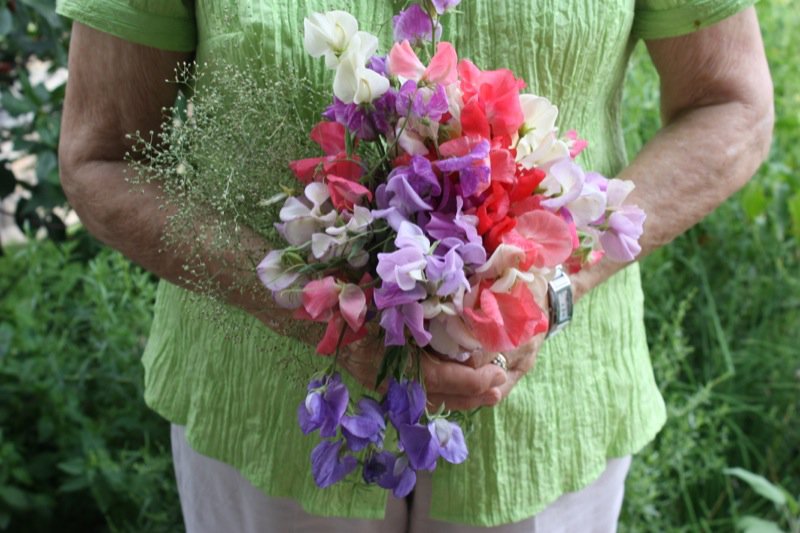 A grand bouquet was magnificently displayed, spiked with baby's breath, in the centre of my birthday table for as long as I can recall. The cake was the lesser counterpoint to the tendrils. They are usually on the vine, full throttle August 7th (my birthday). Some years are different, as we gardeners know. One year, they were in full bloom at the end of June. This year, full bloom right now (mid July), but only knee high.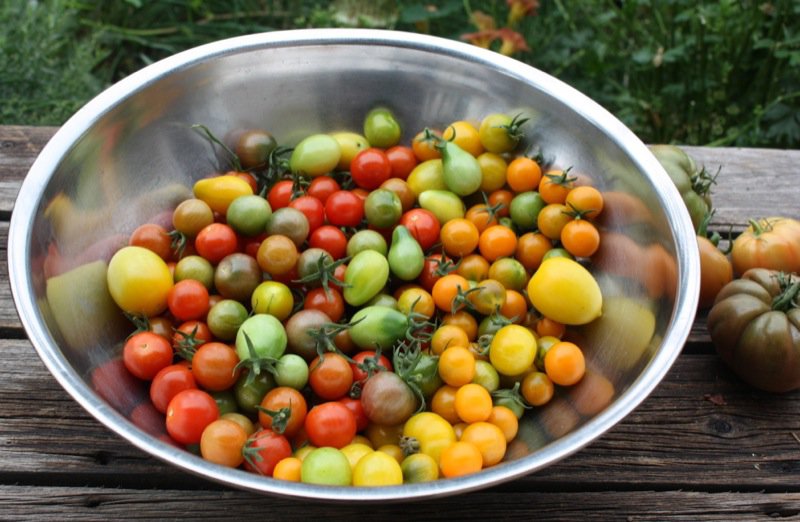 Herbs, lettuces, berries, fruit, flowers, and the pièce de résistance: the tomato. The perfect fruit, vegetable, food and my all time favourite flavour.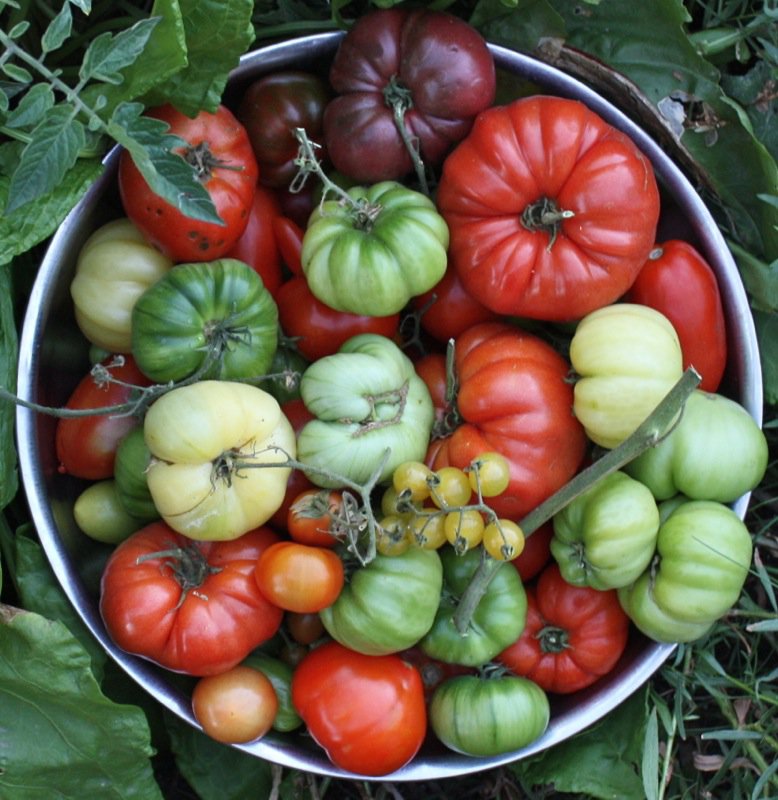 Think about all that can be done with a tomato. They are so gorgeous and versatile and I work to grow an abundance every year. Harvesting them is sheer joy.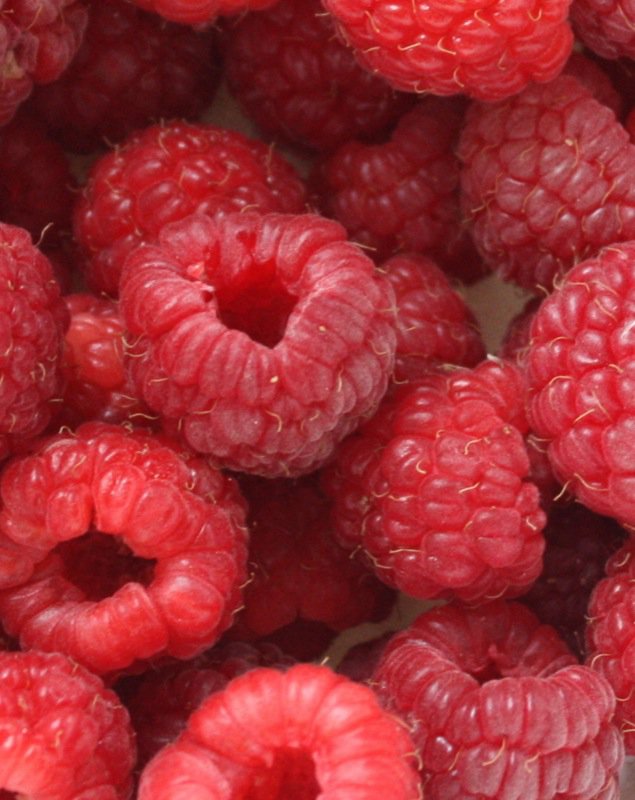 Plucking the sun-hot bejeweled raspberries from their thorny bramble is sheer joy. Watching the rays of the sun glisten through a translucent globe of just one raspberry is nothing other than a miracle. It all is. It just is.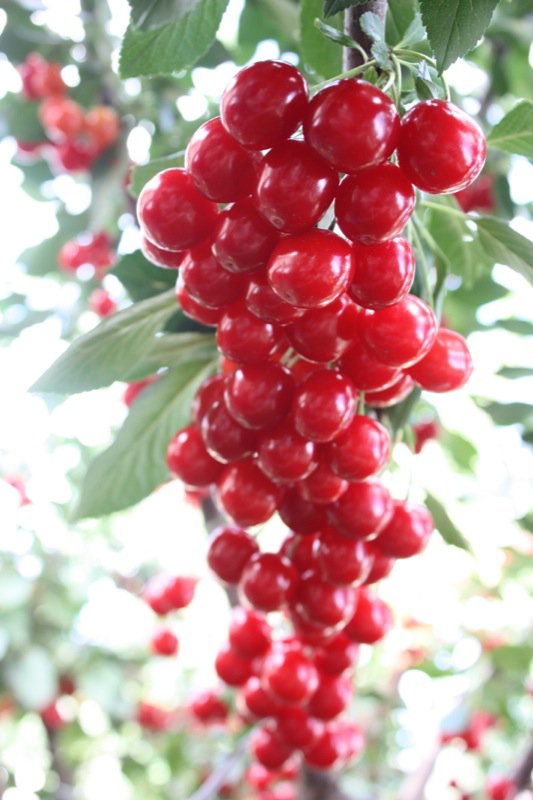 From the raspberry to the cherry. Wonders never cease in one's garden. If you have never experienced a miracle, you have not grown a garden. Miracles quietly present themselves to me daily in my Zone 3 Garden.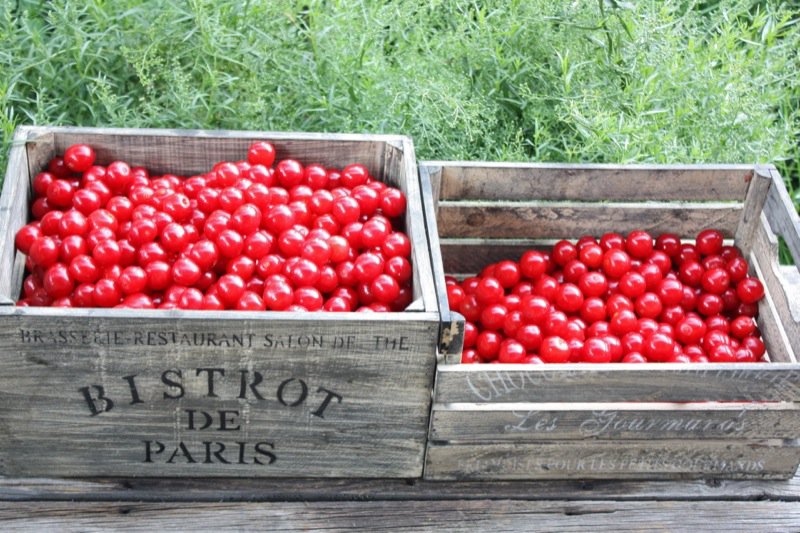 Such glorious beauty. Shape, flavour and colour in one small space. Oh, to not have an urban garden is simply unthinkable. I am so happy people are beginning to garden again. I would not want to be the only one to experience such bliss. This divine, ethereal, Summer gift. Yes, how this garden grows – with fragrant smells, the berry bush dwells with tomatoes, all in a row!