My favourite first cup and a great Lavazza Holiday Giveaway!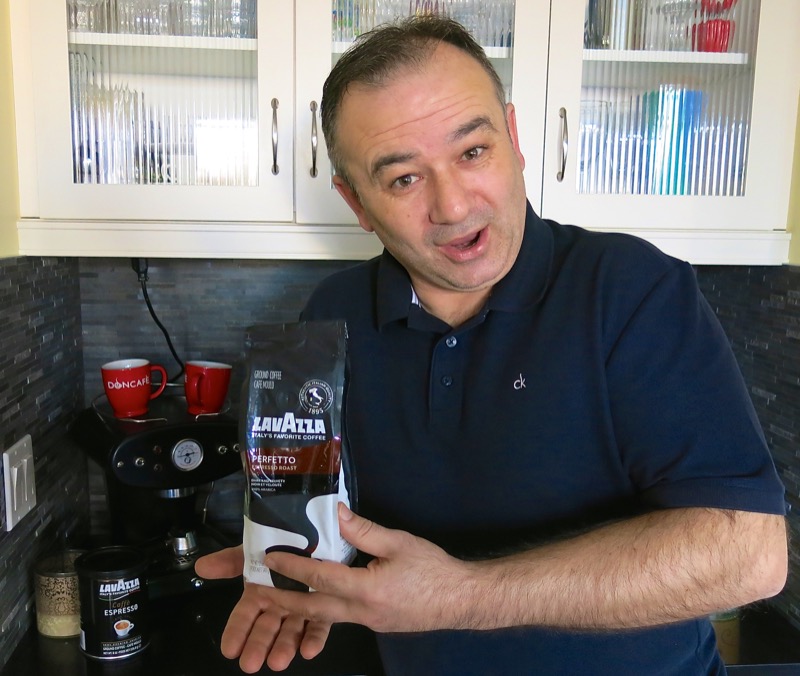 My Lavazza assignment this month is centered around enjoying my first cup. There is nothing that sings comfort more in these coming icy winter months than a steamy cup of fragrant coffee freshly brewed first thing in the morning – or right after midnight! It is those Special Coffee offerings after a company dinner feast that really warms my soul. I love to offer them as much as I enjoy savoring one, thus this Special Coffee Recipe for you. Above, Vanja highlighting the coffee of the month: Lavazza Perfetto.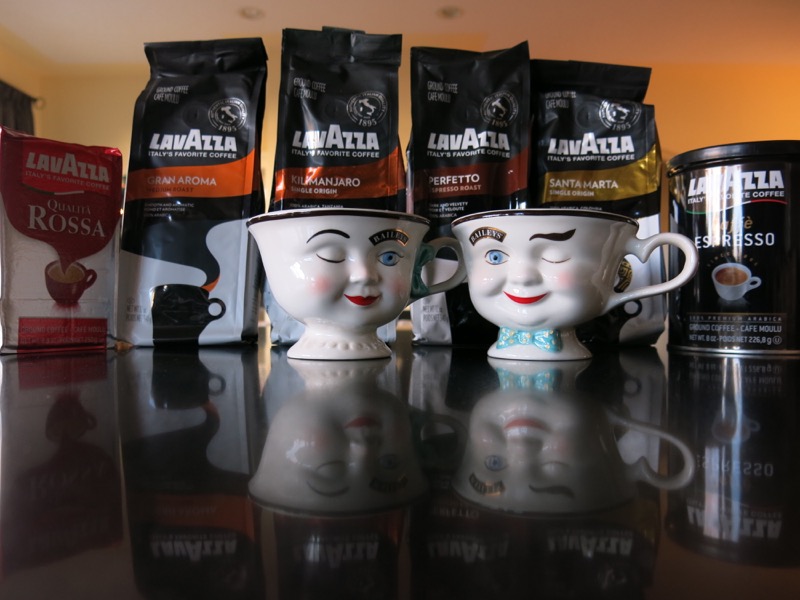 My ultimate special coffee is relatively simple. Of course, Lavazza. Always start with Lavazza. Which one depends upon your taste, no? But, do try them all. There is nothing more fun than a tasting of any kind! Invite friends!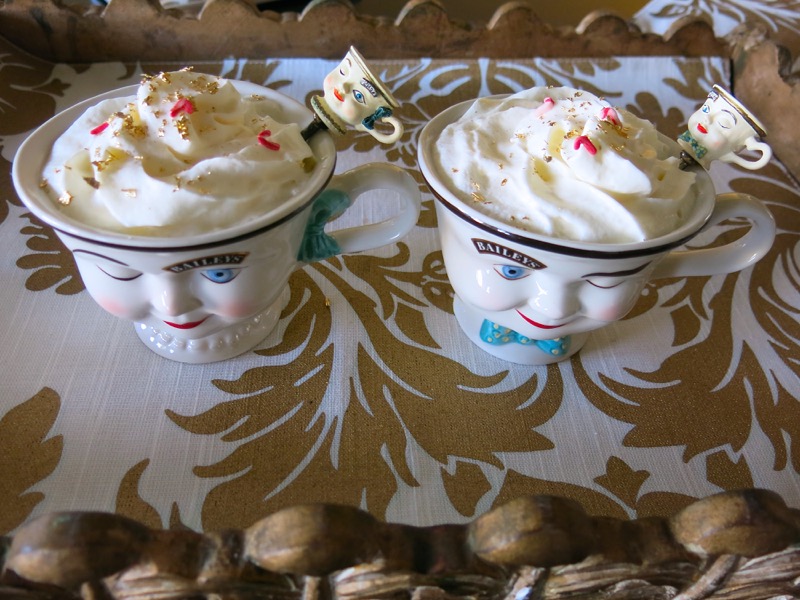 Next, I am a Bailey's fan. Then, there is Sambuca. Now, I cannot drink Sambuca as it has amazing brain removal powers, but in a Special Coffee, it is "the bomb": and. I refer strictly of flavour. Hot, deep, dark rich and strong Lavazza Perfetto with a shot of Bailey's and a shot of Sambuca topped with a little more Lavazza and smothered with whipping cream. Divine. Oh, do not forget the sprinkles! They take the cup from Divine to Decadent… or vice versa?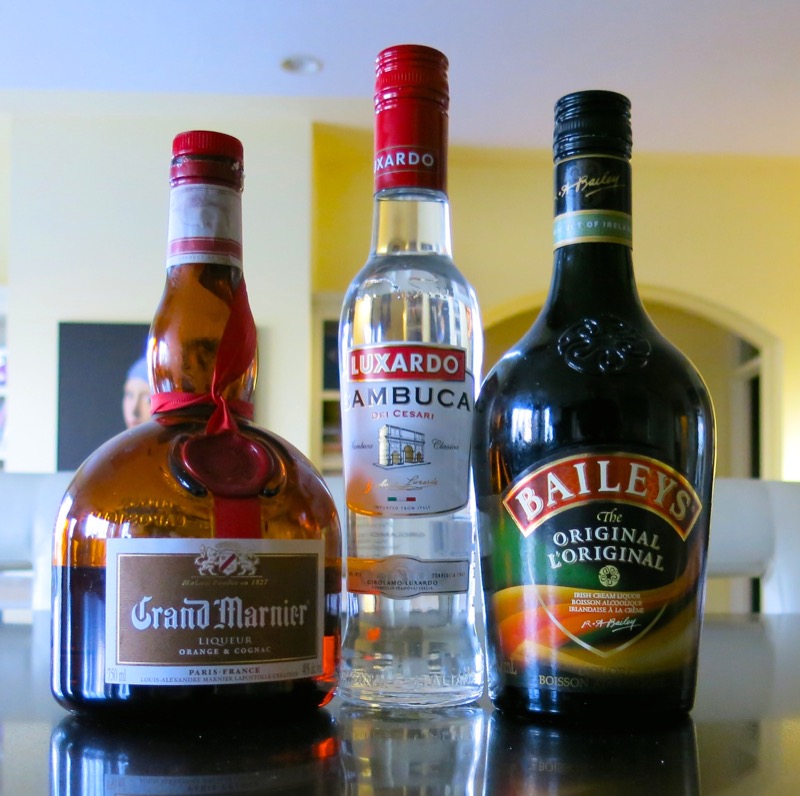 Some prefer Grand Marnier to Sambuca. Those that don't like licorice are very difficult for me to understand, but it makes a reasonable alternate, in such cases.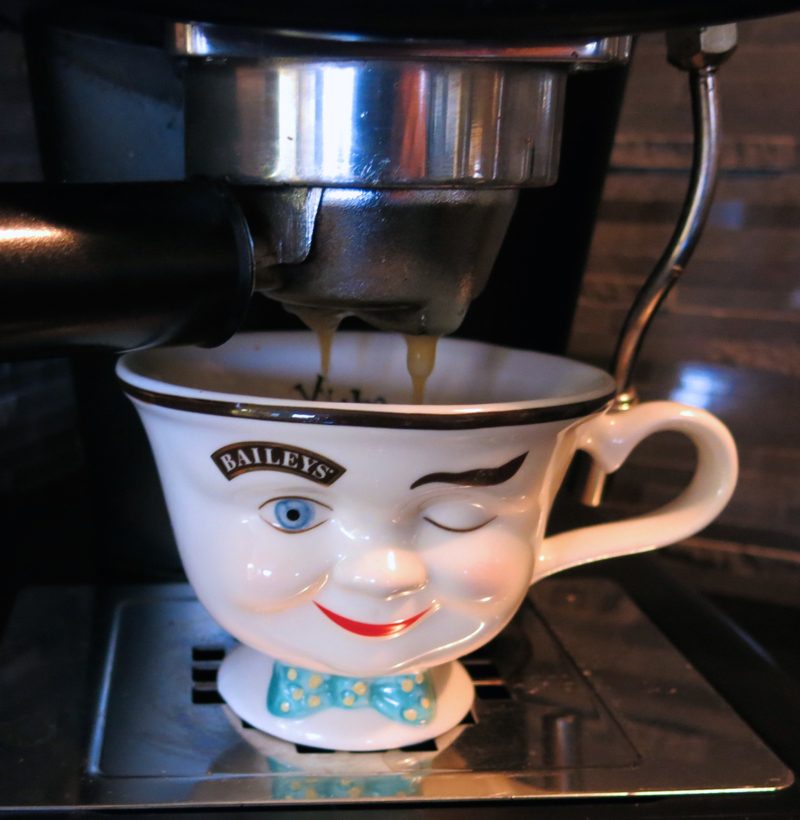 Vanja prefers espresso. I like it, but Canadian drip style works for me!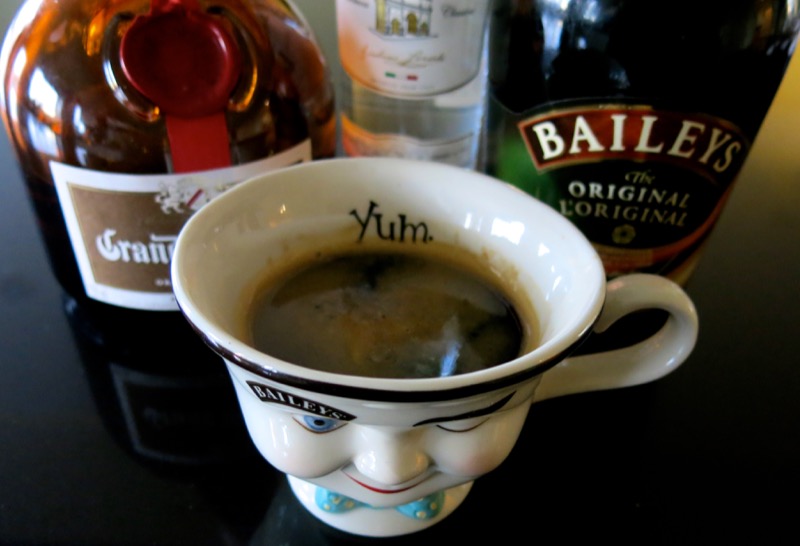 Liqueurs, espresso… and a surprise little YUM….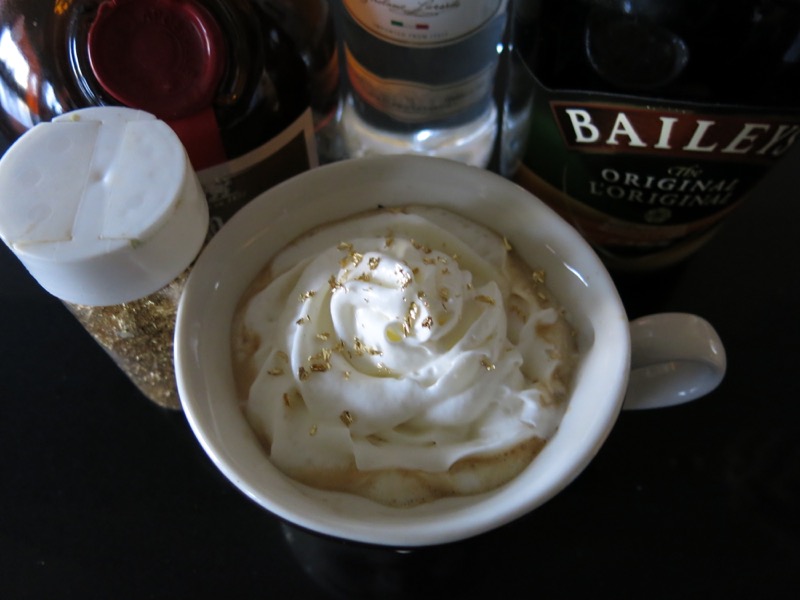 ….hidden by the whipped cream and sprinkles to be discovered later….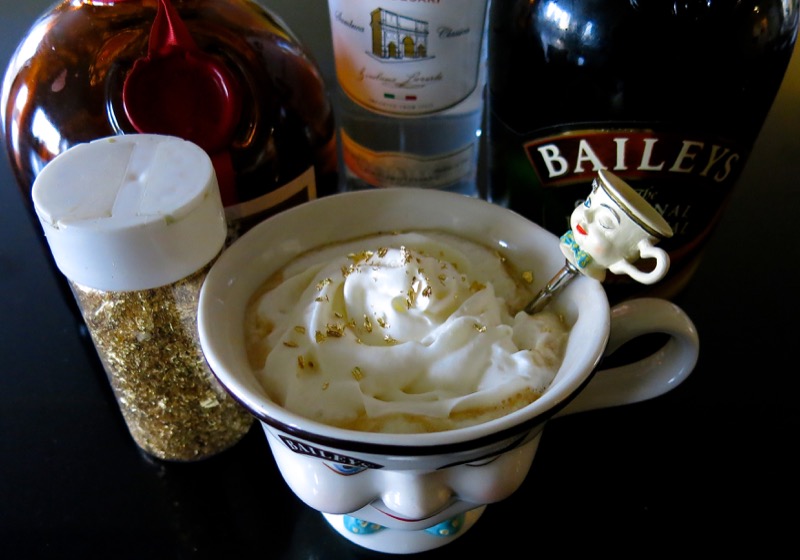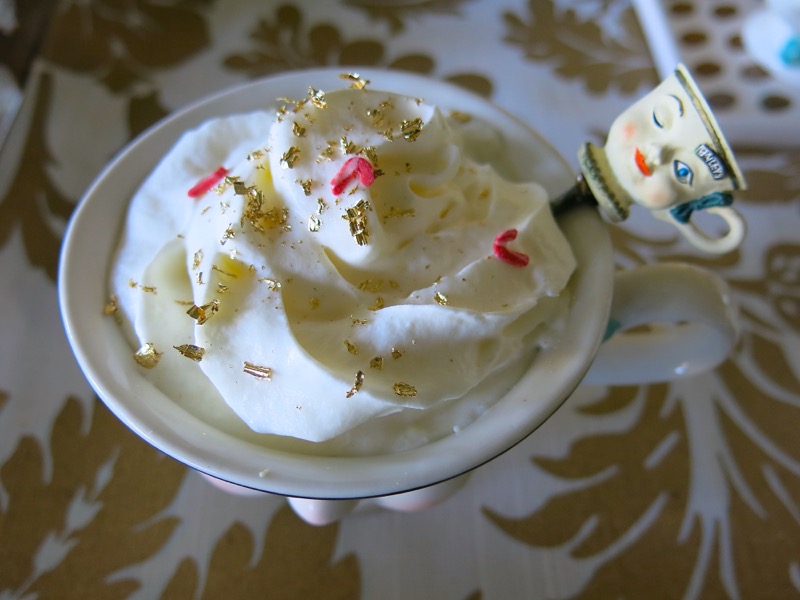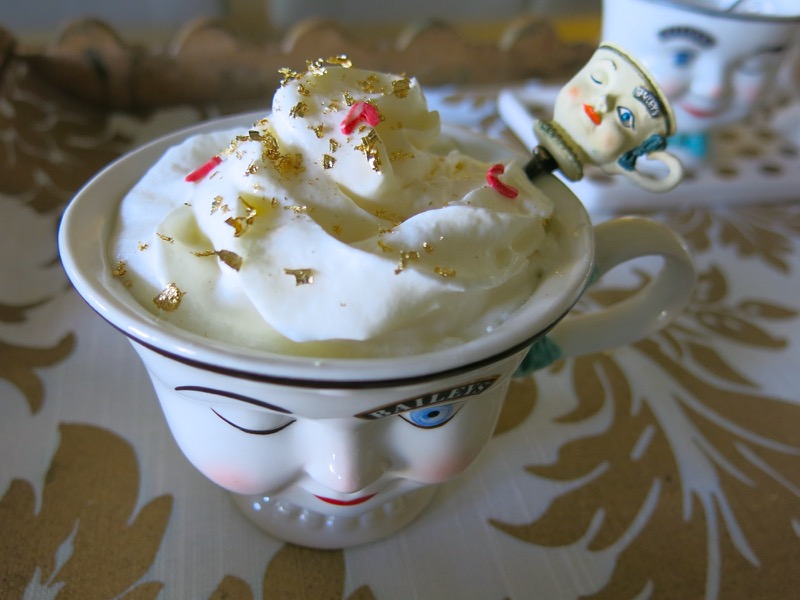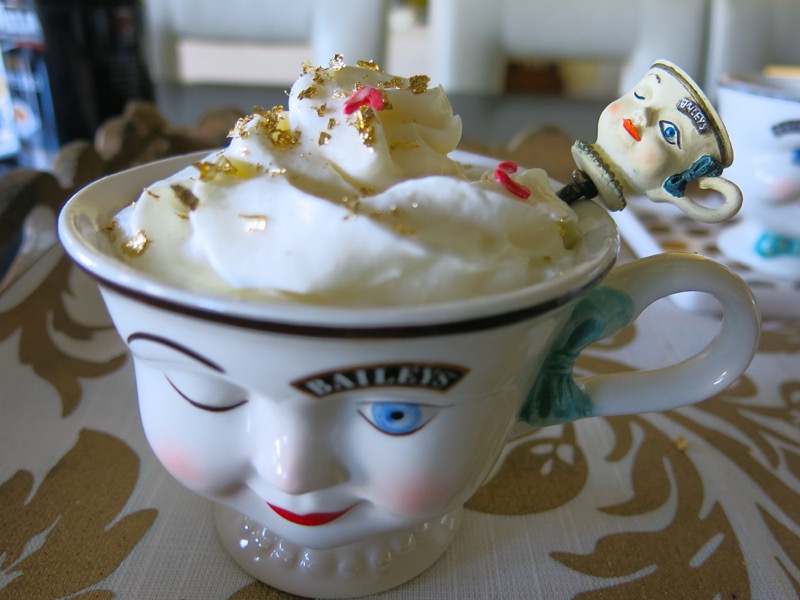 Either way, I have never found a guest that wasn't wagging their tail all the way home after one of my favourite Special Coffees, and though my drinking days are loooong behind me, one of these happy little cups of pleasure just seems to hit the spot, almost any time of the day or night.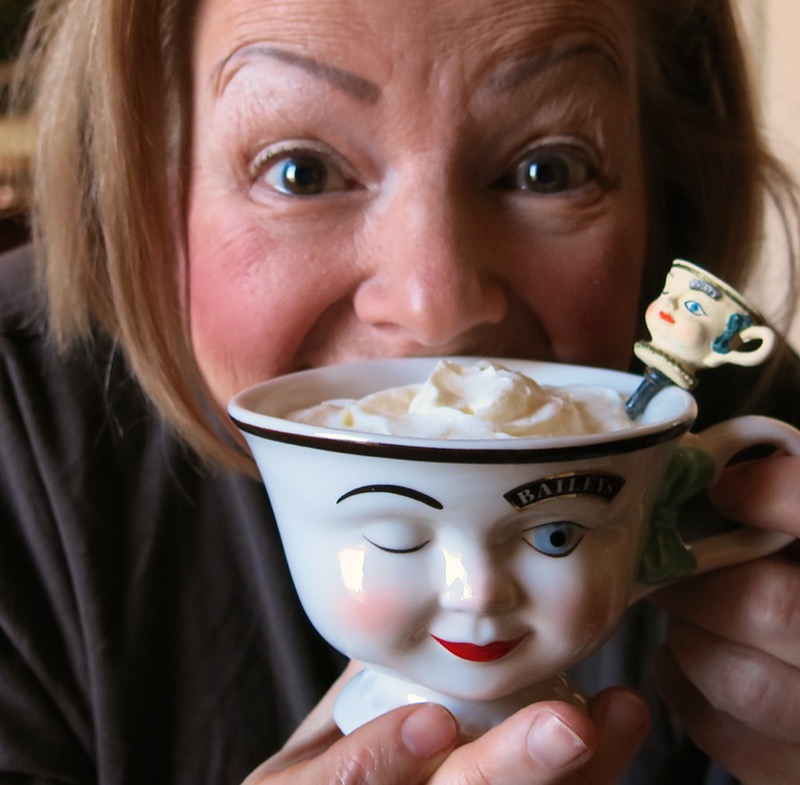 Don't forget the sprinkles! That's a good part of the fun. Like lipstick and earrings, a really great special coffee has to be all dressed up and come with all the trimmings!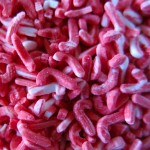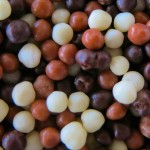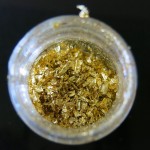 Candy cane peppermint sprinkles, callebault crispy multi-chocolate sprinkles, and 24 karat edible gold… ah!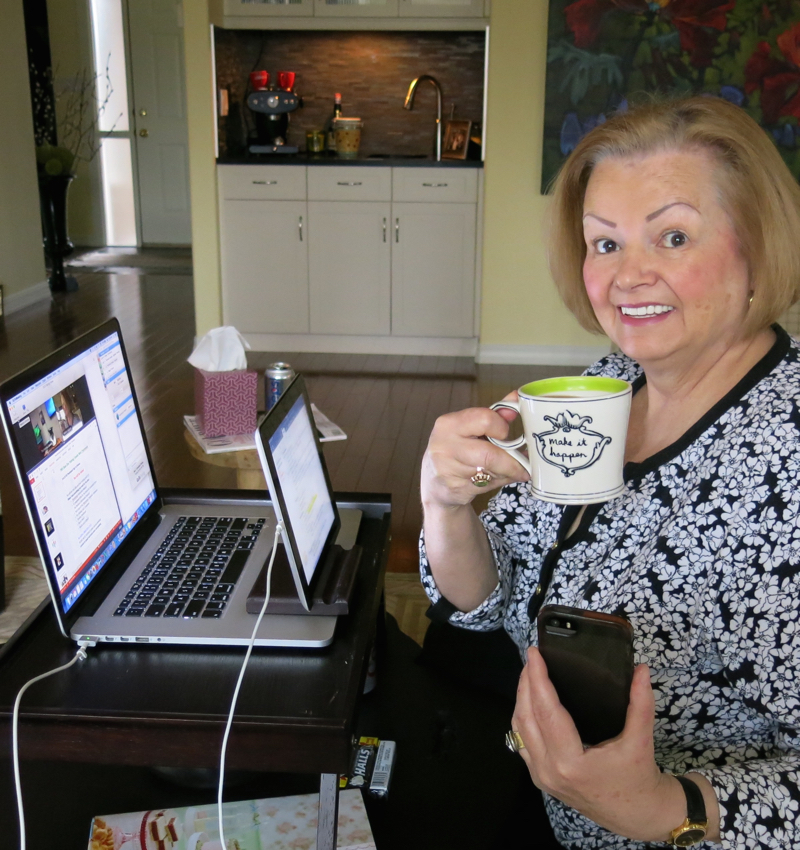 I do have my favourite cup. You? My daughter gave this to me a couple of years ago for Christmas. "Make it Happen" has been my mantra for well over 10 years… maybe 20. I cannot recall. When she spied the cup at Anthropologie, she actually went back to get it for me. I love it. Above, I am all set up with an overload of technology as I am the company trainer for Thermomix Canada West and we do new consultant recruit training online. Could not manage with out my "Make it Happen" mug and my favourite cup of morning Lavazza!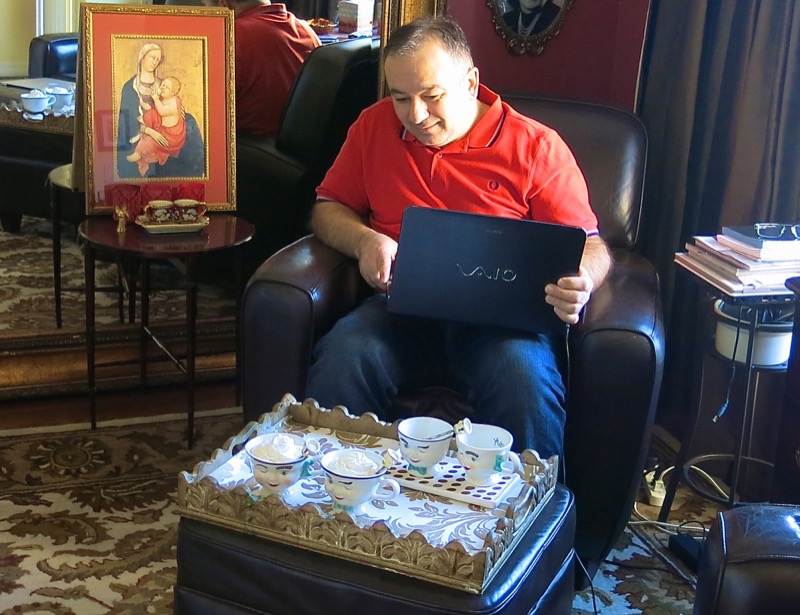 Morning coffee is a ritual at our house. I used to find it annoying that Vanja would have his coffee before doing anything in the morning. The machine is turned on before he even opens his eyes. I used to get up, clean everything, make my bed, get dressed, make up on, and ready for my day before I would allow myself to indulge in my well deserved morning treat. Vanja was the opposite. You should see me now. Clearly, easier to join him than change him… now, I find my sleepy self in my chair, answering emails, while he makes my coffee. We sip. Read. It is a quite time. For a bit. Once the cup is half gone, and our eyes alit, we plan our day together.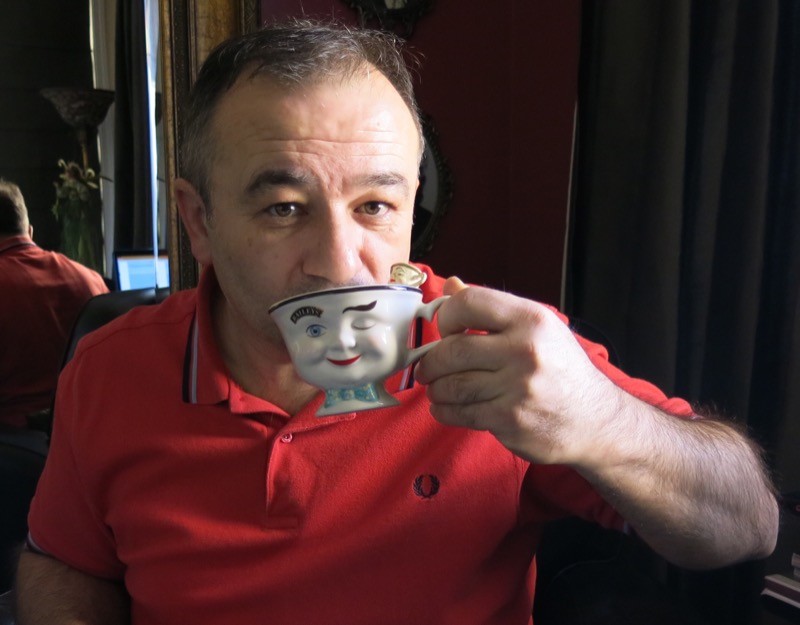 Each of us has work to go, and errands to run and plans to accomplish. After that first entire hour devoted to our coffee ritual, we get at it. Not a millisecond before. You?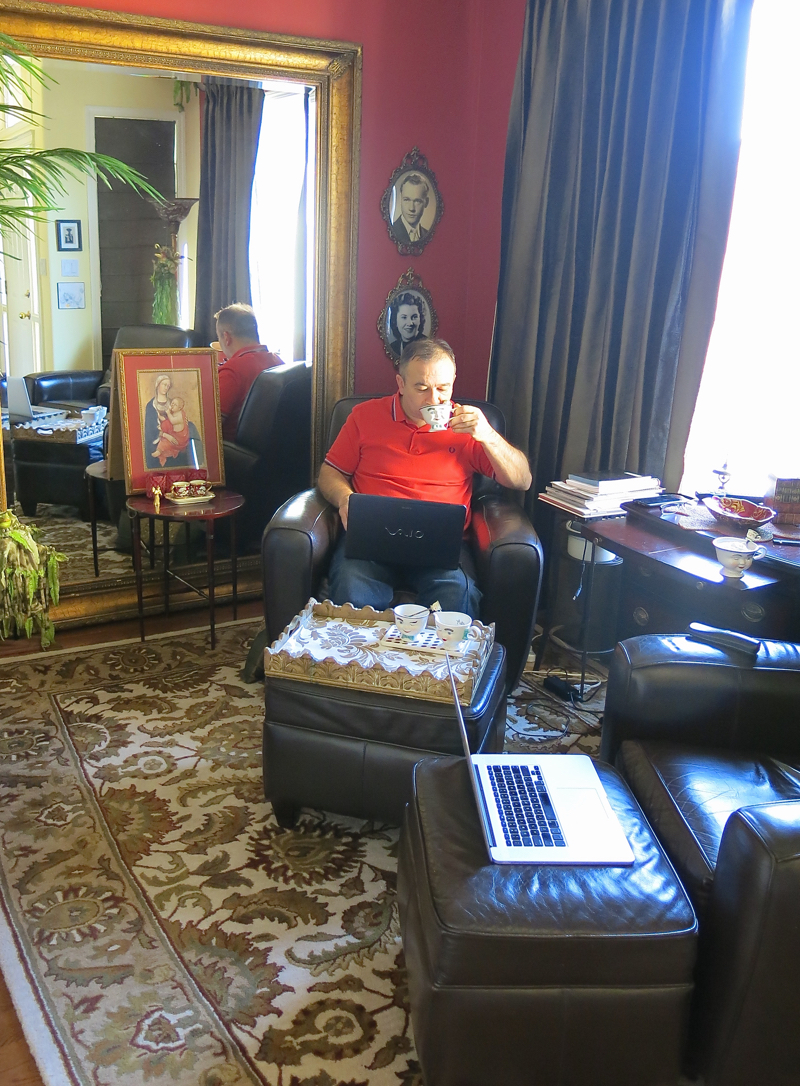 And where? In what I call our "front room", and jokingly, our "bourbon room" is also our "Special Coffee" room! In actuality, it is our coffee room and where each of us works on our laptops. We have two comfortable leather chairs, so no one else can join us here. Two lovely stools to stretch our legs out upon and a massive wall mirror that reflects the light and adds a rather stately presence to the space, as do the art on the walls collected though our travels.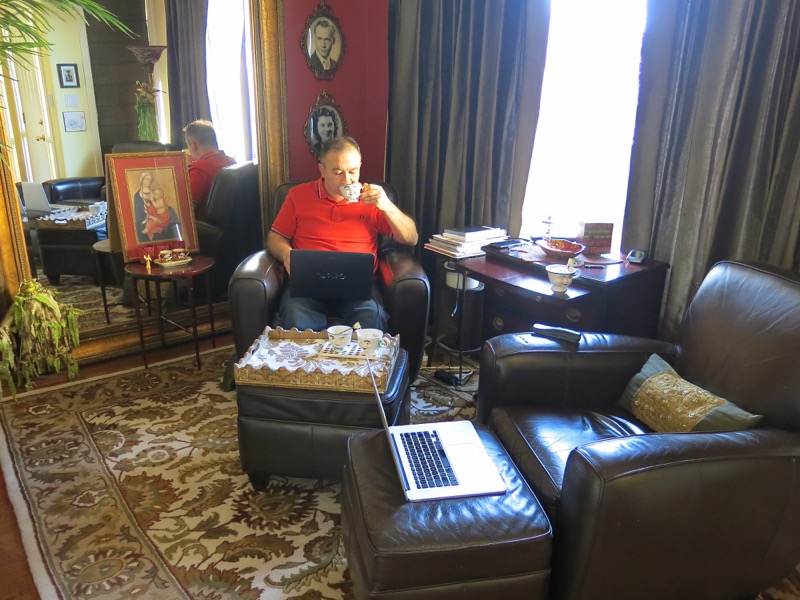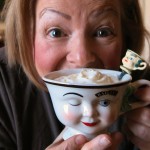 ACF Spectacular Special Coffee


A decadent nightcap, and after dinner finale, or a great little cuppa when a gal friend comes over to do her nails with you, for a chat and a sip!
Recipe is per cup.
Ingredients
1

ounce

Bailey's

1

ounce

Sambuca or GM

(Grand Marnier)

Strong ver hot cup of Lavazza coffee

, or espresso (usually, just drip coffee)

whipping cream

sprinkles

(definitely not optional)
Instructions
Place liqueur in each cup

Cover with very hot coffee

Smother with whipped cream

Dress with sprinkles

Serve with finesse!

Be prepared to hear moans and groans of pleasure!
Recipe Notes
1/2 ounce of the Sambucca or the GM is acceptable if using a small cup
Of course, the cup matters! Gather a collection. Use the most charming for whatever the occassion calls for.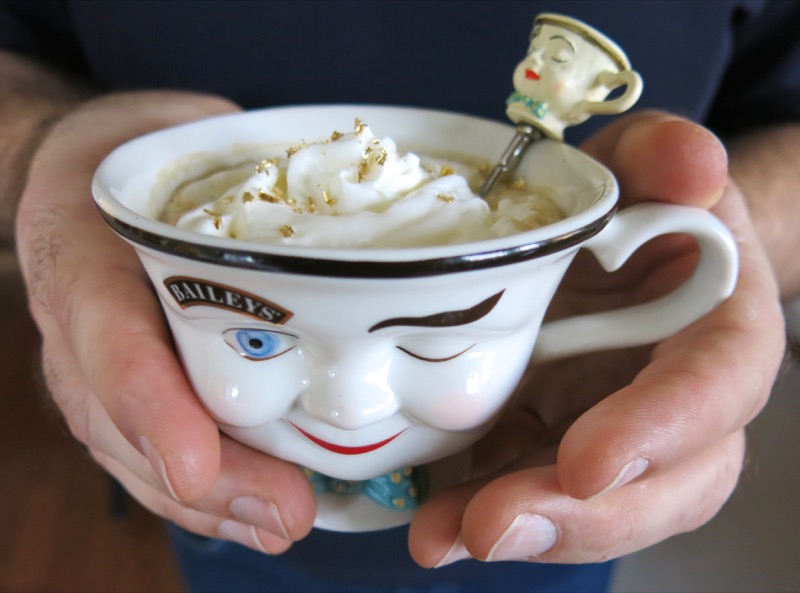 Vanja has the gentleman's cup with the bow tie and manly spoon to match.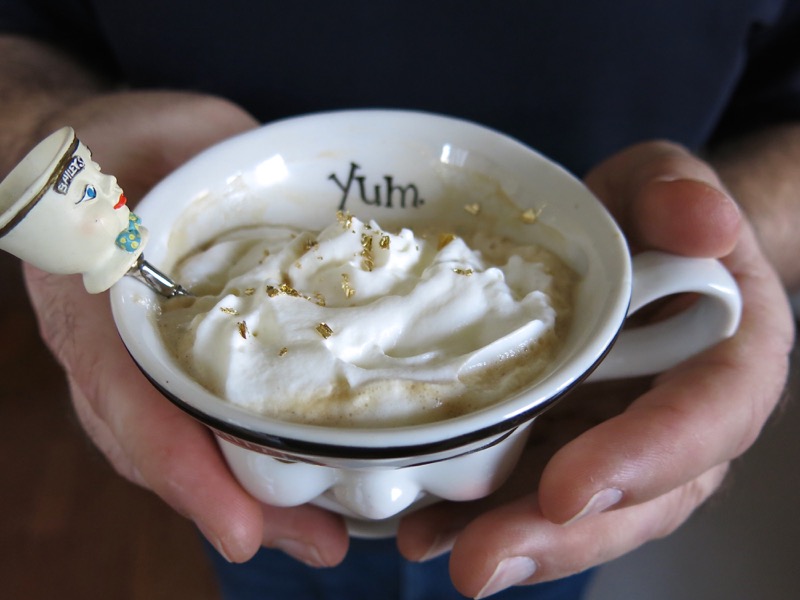 The irresistible YUM inside the rim is too cute, no?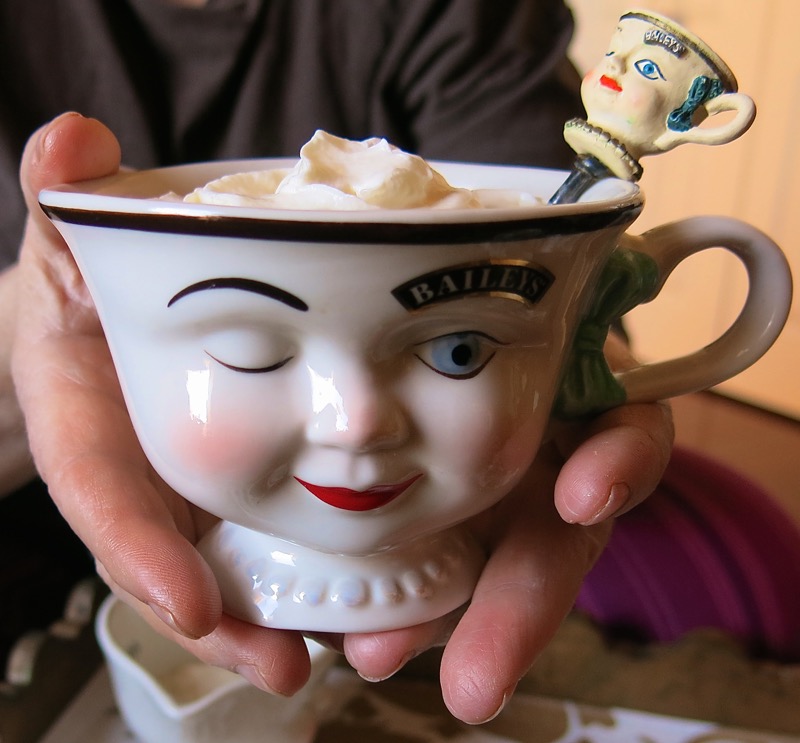 I have the little gal cup with the pearl necklace and bow in her hair!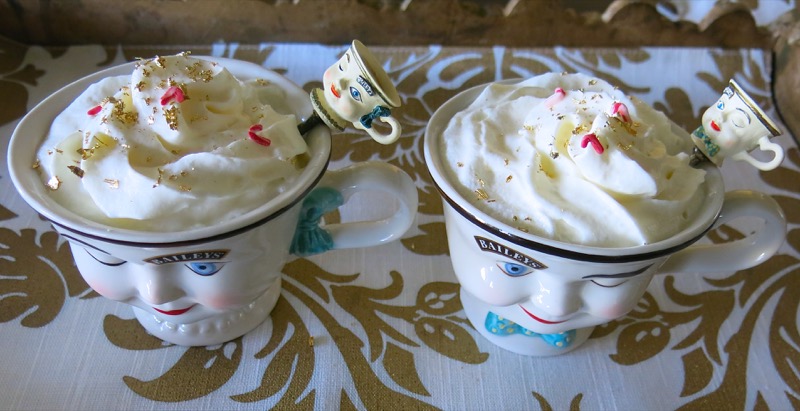 WIN Lavazza GIFT PACKAGE IN TIME FOR THE HOLIDAYS!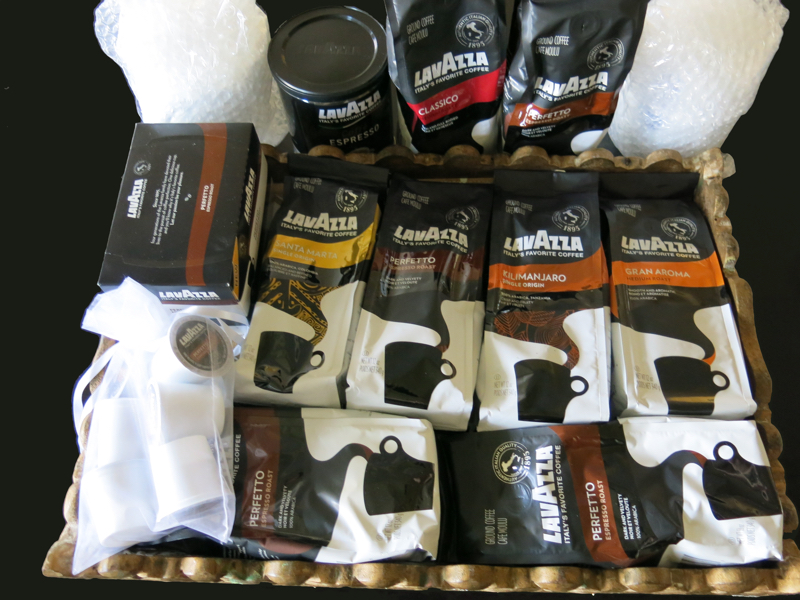 You can win everything in the above photo, and more, if you participate in my context, outlined at the bottom of this post.
Shop Lavazza!
Take a minute to browse the online store. Please use this link as it is designated to me for my US readers, and this link, designated to me for my Canadian readers (shop Canadian!) I am curious to see how many of my readers actually take the plunge and will investigate the offerings there. Their customer loyalty opportunity is a nice perk! (Don't even bother to pardon the pun!) But, please, do tell me if you have been there!
November is all about Your Special Cup of Coffee: favourite time, place, kind and mug!

Share your stories in the comments section below; I would love to hear them!

Please tweet @acanadianfoodie @lavazza #lavazza and with a photo of your favourite coffee!
Lavazza Series Posts:
This is my Seventh, but I will be listing each of the 8 I plan to write this year at the bottom of each post if you are a coffee fanatic like me.
Lavazza CONTEST for A Canadian Foodie Readers: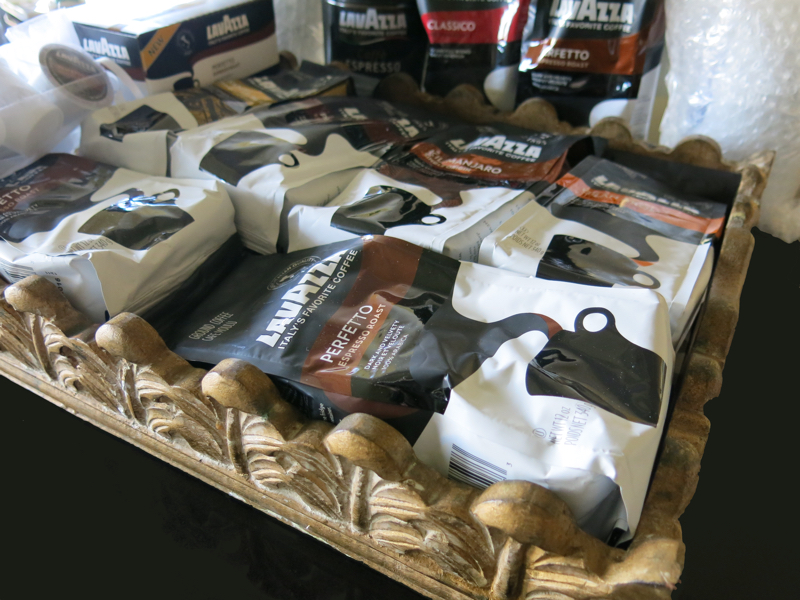 There is a great prize package for my readers to be awarded December 20, 2015, at the end of this series. I am packing the box now. Currently, there are 2 Lavazza mugs, 10 pounds of incredible Lavazza Coffee, small sack of individual coffees and one tin of Caffé Espresso. The gift box will keep growing…. but I am not just "giving it away"! You have to earn it!
Announcement will be drawn December 14 at midnight and announced on the 15th!