Chocolate Espresso Chili Dinner in a Pumpkin!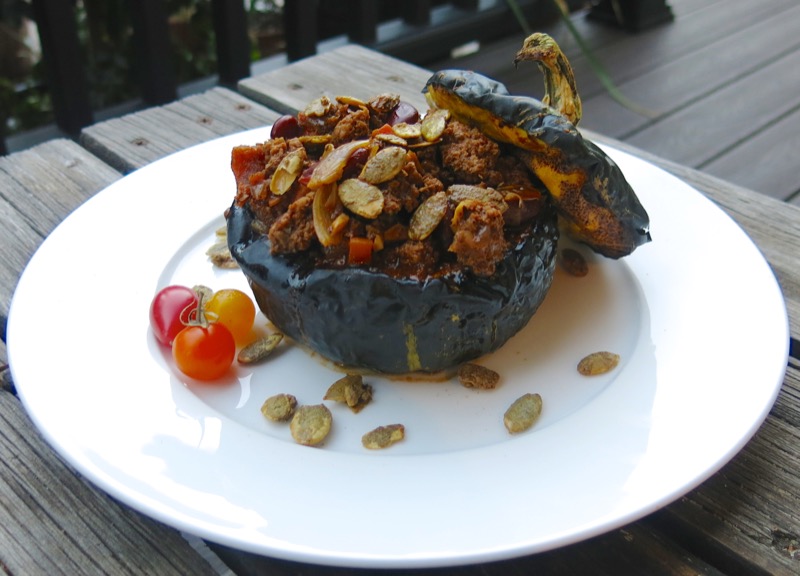 According to Christine Cushing, edible bowls are trending this year. I discovered that watching her on one of the talk shows while making this dish! Nice to know I have my finger on the pulse of what's happening "out there". I have made dinner in a pumpkin many different ways, many different times, through the years. As a young mother of two daughters – what better meal for a Halloween Dinner? As a teacher of young children – what better snack that an healthy Dinner in a Pumpkin? And, it is October: squash season! I am a fan. So many different kinds, textures, flavours, shapes and sizes. I work to experience as many and as much as I can every fall, and still have a long way to go in the learned squash department.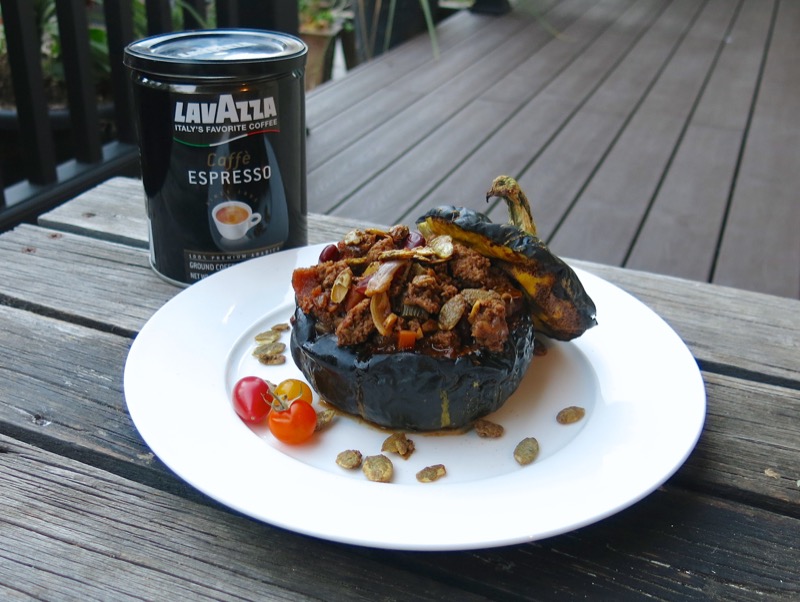 What do you fill a pumpkin with? When the chilly breezes blow through the trees at my house, I get out the chili pot. I crave a warm spicy bowl on a cold autumn evening. Chili it would be. Yet, I wing it with my chili recipes. Whatever I have, I use. Now is the time to actually work at developing a really profound, mmm-mmm-good, "best thing I ever ate" chili. Creating that complexity of flavour took me to my Mexican cooking classes and cooking experiences. Chocolate. Espresso – and not just any espresso: Caffé Espresso from Lavazza, of course! Use a variety of chilies. So, this little (now trendy) idea for a bowl of comforting home food in a pumpkin grew into a quest for creating "the best chili" ever. And, I confess up front, I am not there yet, though it is mighty good! It is my hope that my process will inspire some to get into the act and each share kitchen science quest. I was happy with the end result, and the motivator was definitely my Lavazza contract. So, thank you, Lavazza, for motivating me, yet again, to push the boundaries of my culinary prowess.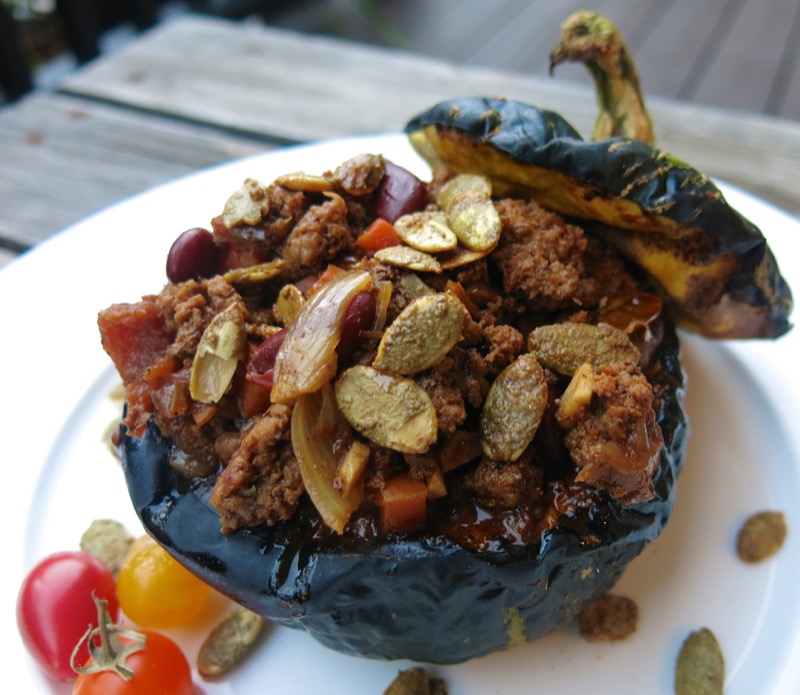 This month's Lavazza assignment focuses on crafting, decorating and relaxing this fall. Well, those were the days. I certainly reigned Crafter Supreme for more than a few years when my children were young, and now that I am Gramsy, certainly will be digging back into my secret treasures once again. In the interim, it is my hope that my "crafting" this dinner in a pumpkin can fit sideways into this theme! After all, I did get my chili all dressed up in an edible bowl for any party one hosts this season for young, or old!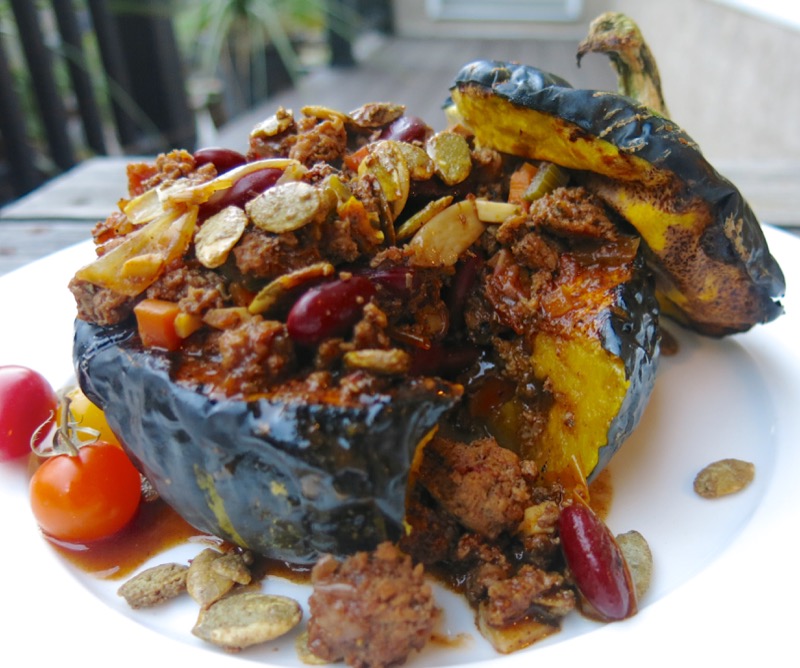 Vanja and I are both crazy over pumpkin seeds. Odd, no? Yet, we are. I toasted some with a sweet and salty crunch which added the perfect foil to this spicy, savory meaty tummy comfort. Actually, I would say they are a necessary component of this dish. Not an optional garnish.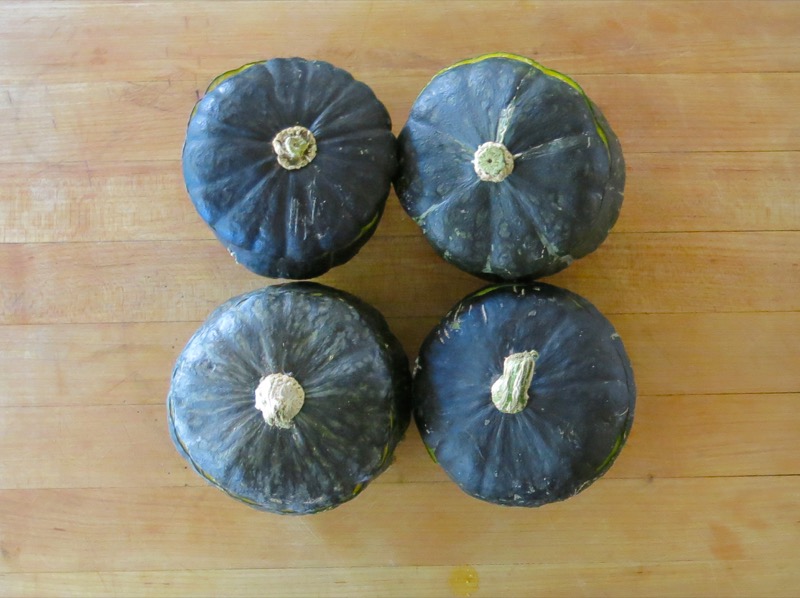 I used Hubbard squash from the Italian Centre Shop. We hunted for the smallest four. MMMM….Sunday dinner!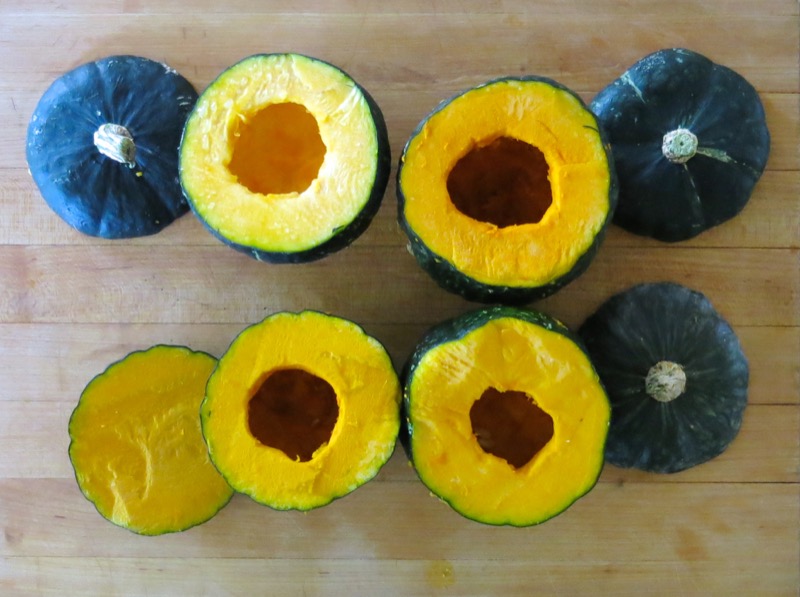 Sliced, cored and seeded, drizzled with olive oil, salt and pepper, then roasted at 500ºF for 30 minutes.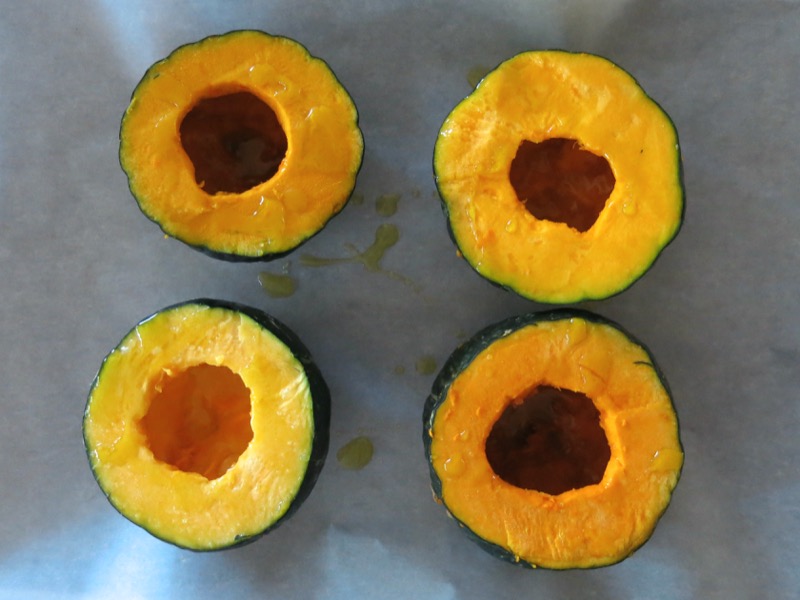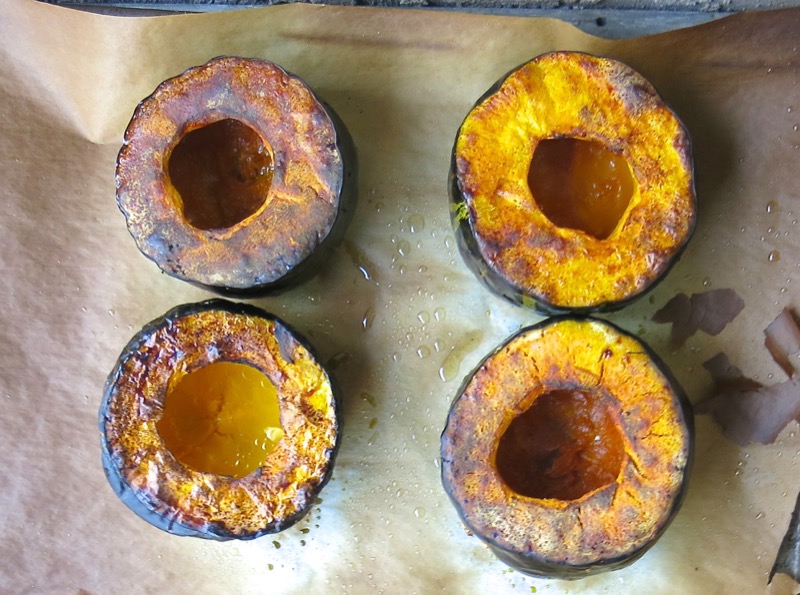 Most people suggest baking them face down, but I baked them right side up to achieve that sweet sunny-side-up caramelized face.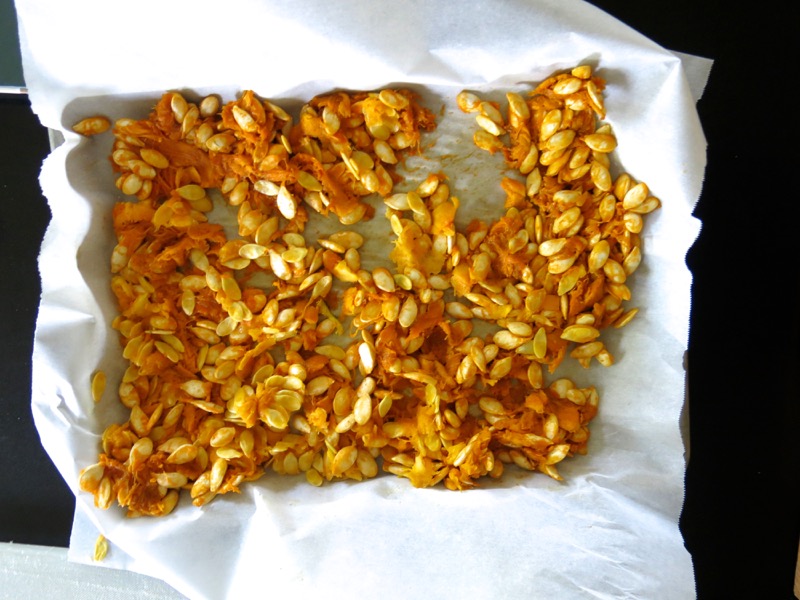 That's a lot of seeds.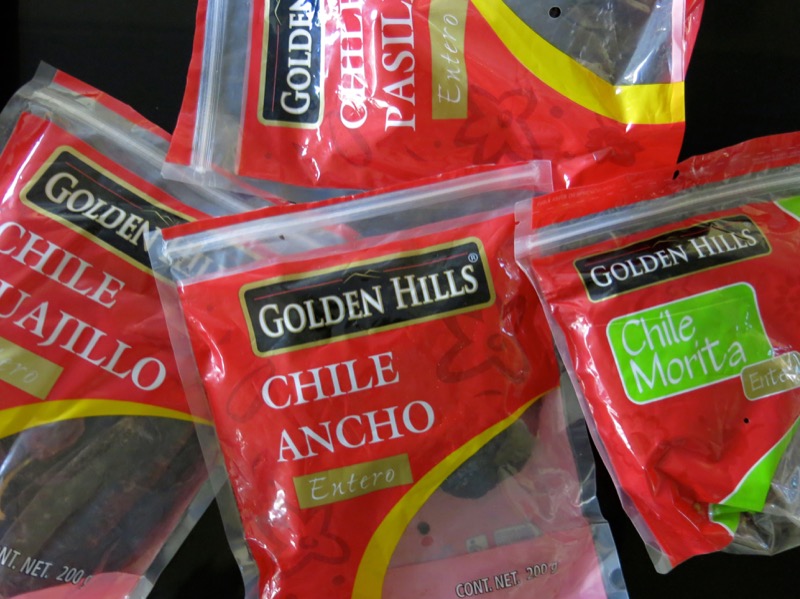 The dried peppers I brought back with me from Mexico a year and something ago. Love using these for so many recipes.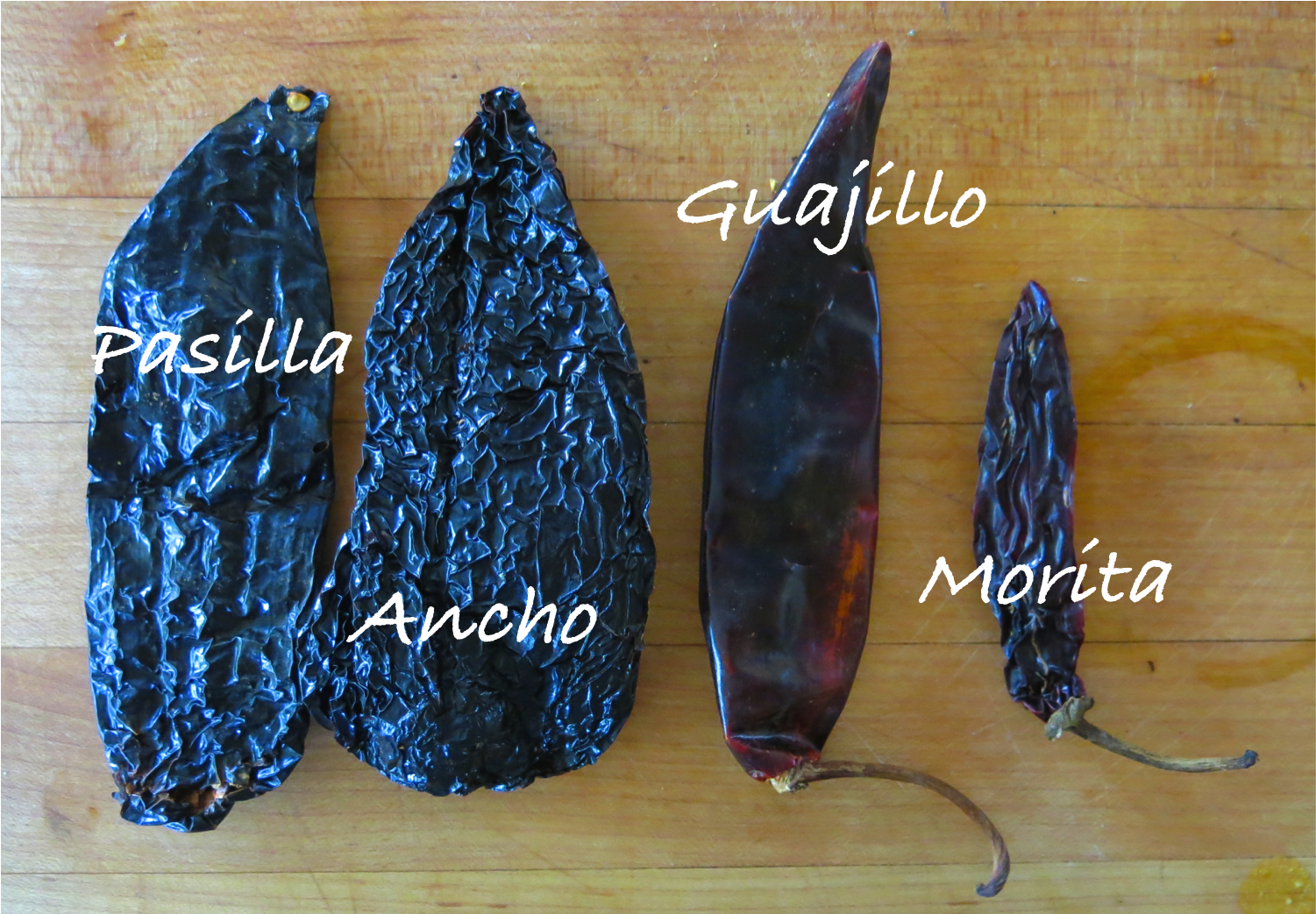 One of each, seeded, torn into smaller pieces and toasted, then placed in the Thermomix with some of the fat from the cooked beef, and cooked for a bit to absorb the fat and work toward becoming a paste.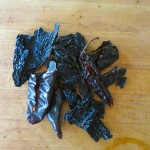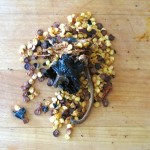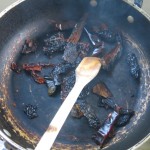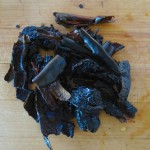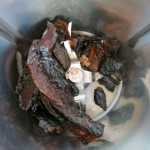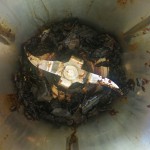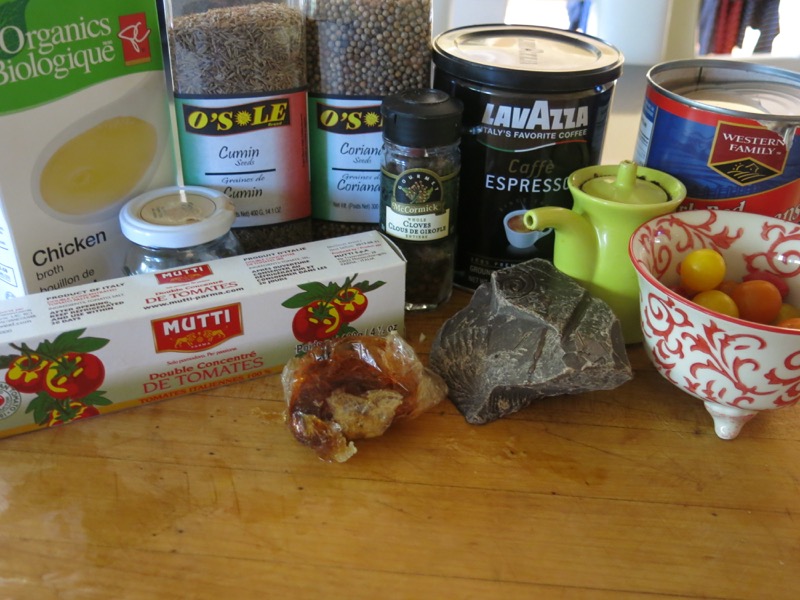 Think chili flavour. What do you come up with besides chile, cumin, onion and garlic? I gathered several ingredients that I thought would mix to develop a deep complex flavour. Mole-like, but not a mole.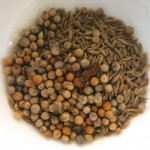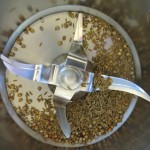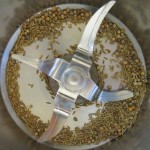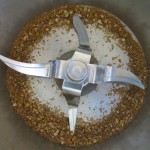 Of course, cumin. And coriander. And, one clove. One. I love cloves with pork and was hoping it might bring a hint of mystery to the back top of the palatte. Toaste them in the Thermomix. It is perfect for toasting seeds as it stirs and heats all at once, then grinds them, too.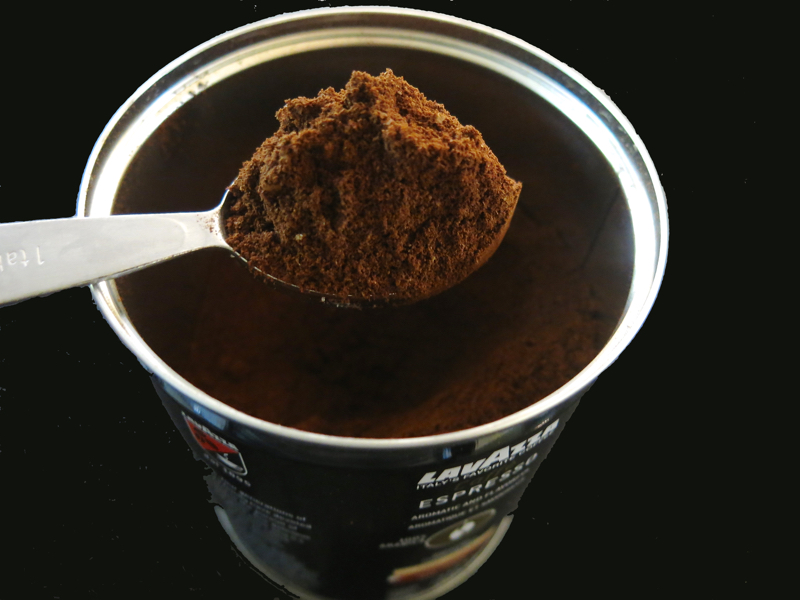 I must admit, the Caffé Espresso is a beautiful thing. I much prefer it to Vanja's favourite Lavazza Rossa. Apparently, Rossa is the UK's biggest espresso coffee brand, made from a blend of Robusta and Arabica beans to produce an aromatic, smooth, well rounded flavour. Caffé Espresso is a 100% Arabica blend from Central and South America with highly aromatic notes, delicious flavor and a rich body. In July, in Italy, the top espresso in the country was Lavazza Super Crema Espresso Whole Bean Coffee. Time to do another tasting with Lavazza espresso's only, me thinks.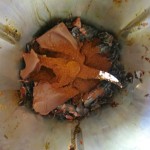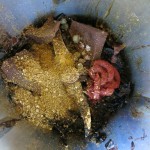 Take a look at that gorgeous concoction. Toasted, reconstituted and aromatic chiles or various depths of flavour. Toasted ground seeds. Lovely fragrant espresso, Dark, lush chocolate. Triple concentrated tomato paste. Capers. Let's make paste!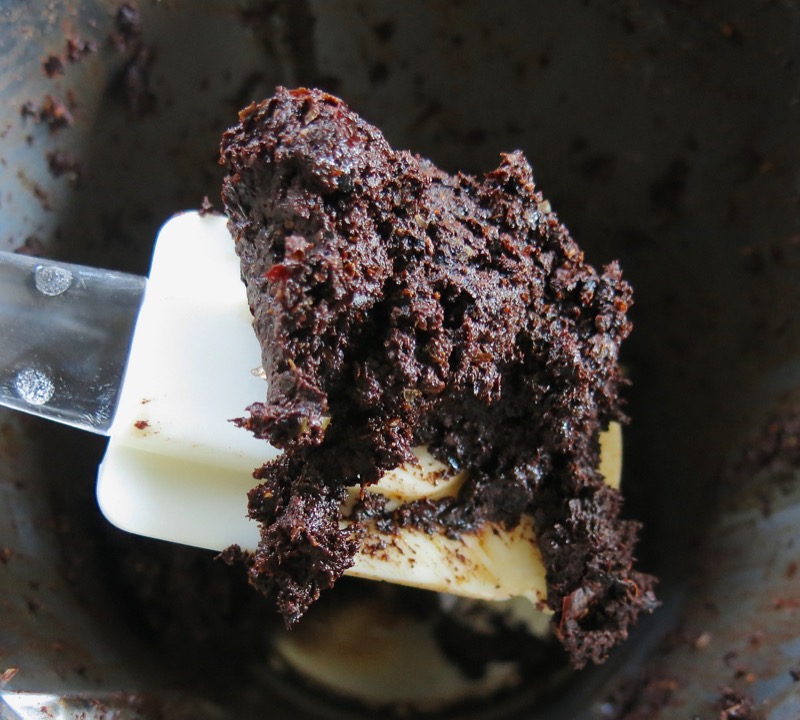 Ooo-la-la! I was delighted with the flavour of this paste. Of course, it was not seriously palatable on its own, but a taste of it revealed it was a force to be reckoned with.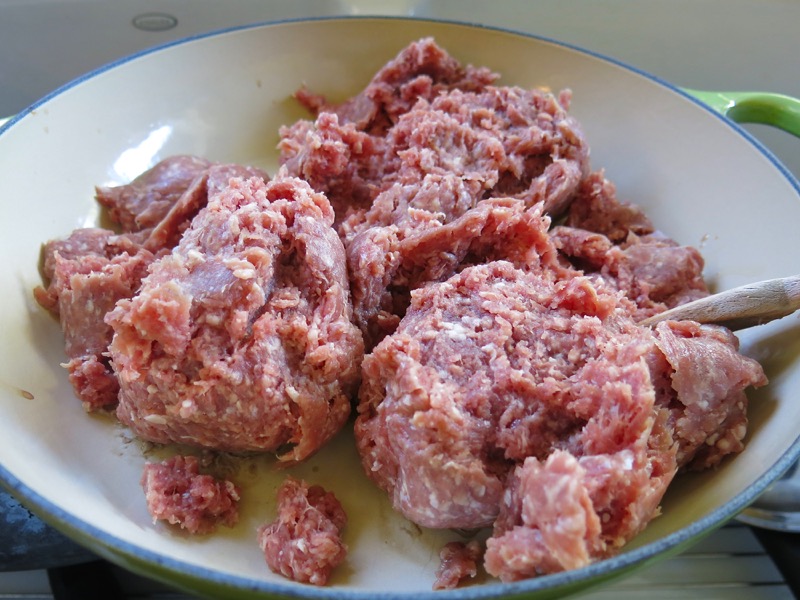 I did use the grass fed hamburger in my freezer, of course. Every meat should come from a farmer you know, especially hamburger.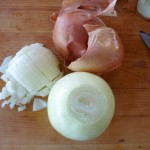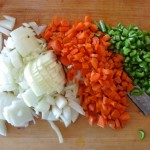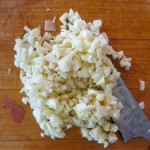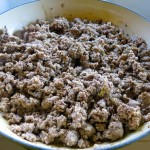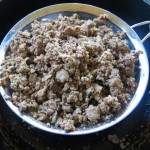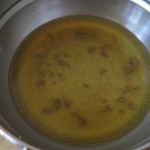 While it was frying, I sliced and diced the onions, carrots, celery and garlic. Then strained the fat from the meat and sautéed the vegetables in the same pan. Building flavour every step of the way. Of course, I did read where many "chili-heads" use short ribs, or brisket, or a variety of cuts of meat on their quest for "the best chili ever". Not an option for me. Chili is a hamburger dish where I come from. To be honest, in my era, it was fried beef and onion with a can of this, and this and this and this some chili seasoning. The cans? Tomatoes, tomato soup, mushrooms, tomato paste, kidney beans. Did I miss anything?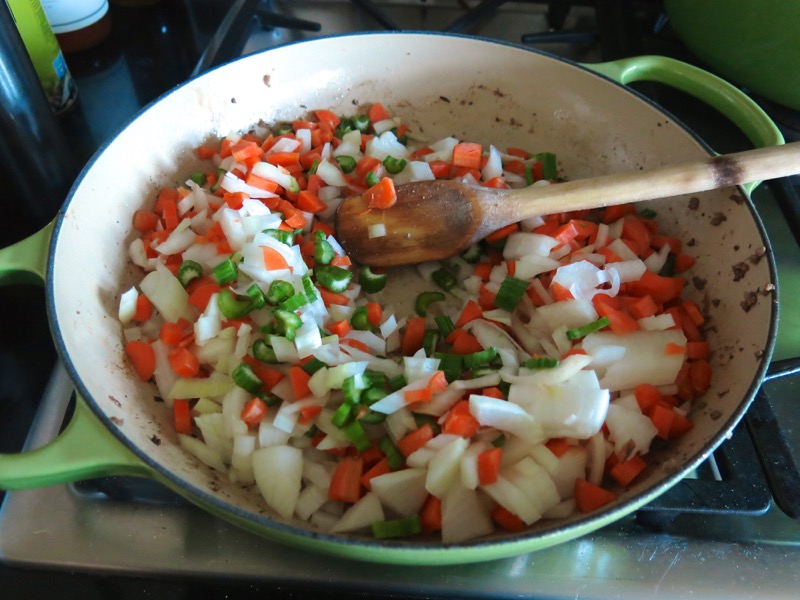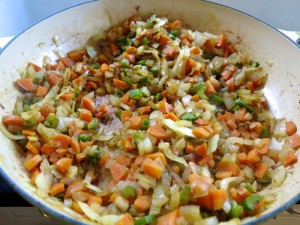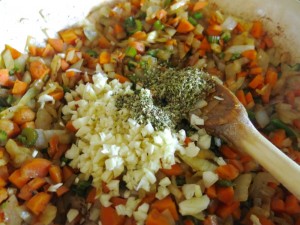 After the vegetables are translucent, in goes the garlic and oregano for a little stir: 30 seconds or so, then a good cup of chicken stock to deglaze the pan.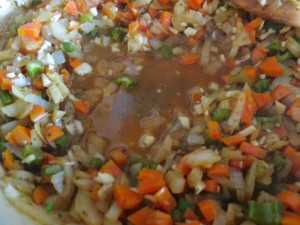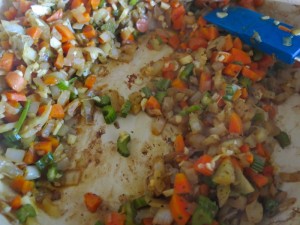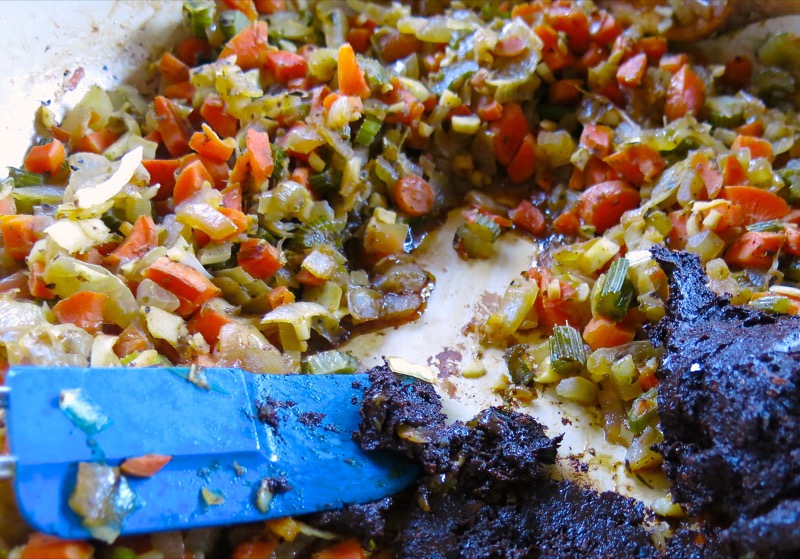 I can no longer contain myself. Time to add the "chocolate espresso chili paste" to the mix. Timidly, and wisely, I added only half.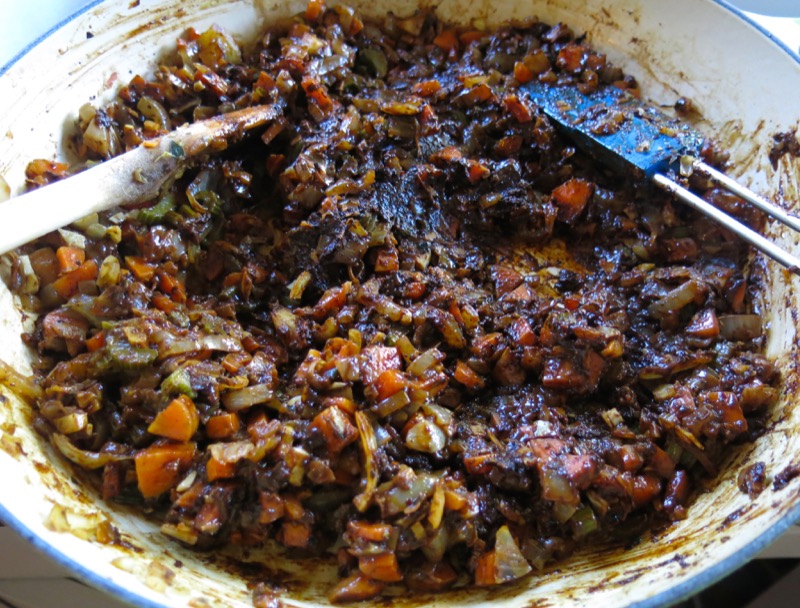 The colour is magnificent, no? Without a taste, the depth of that colour on its own was an unexpected moment of triumph.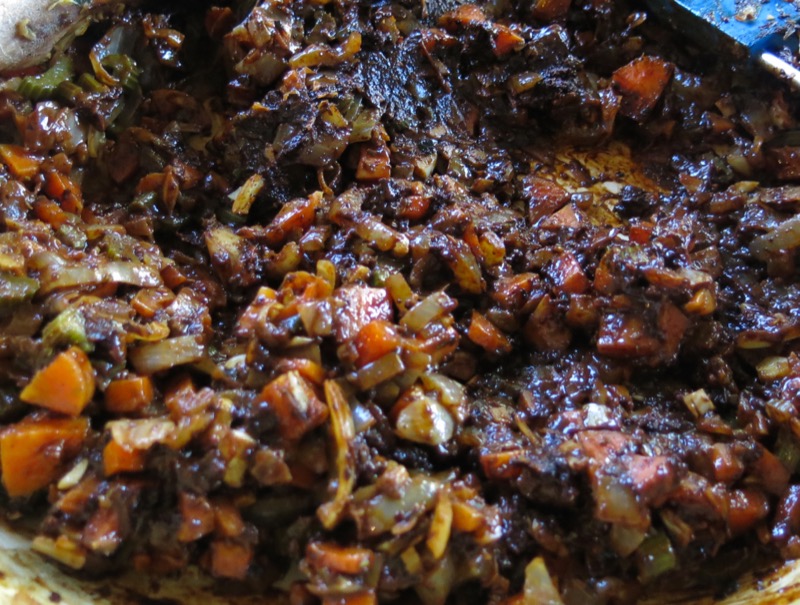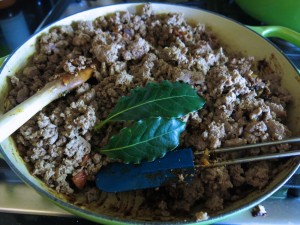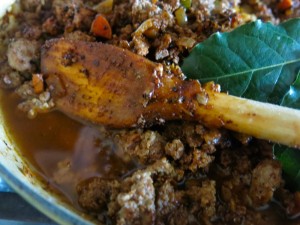 In goes the meat and then a whole lot more chicken stock to cook down and capture that concentrated that flavour. Why the bay leaves? I have a little Bay Leaf tree growing beside my sink and try to add them to everything. Seriously, it is usually difficult for me to discern their flavour among all the others, but Vanja can always tell if there is bay, and he likes it.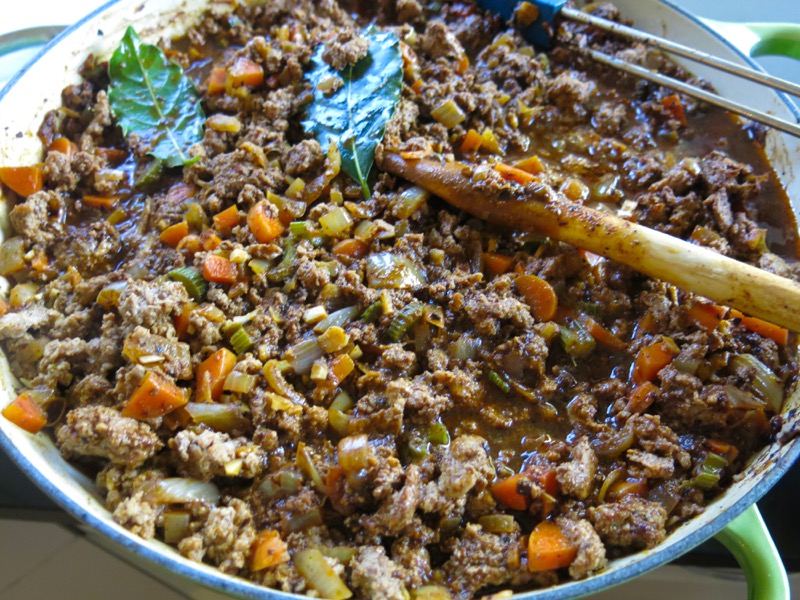 Time to switch to another pot. This one is full, and I still have my homemade oven roasted (frozen) tomatoes to add, as well as the dark red kidney beans.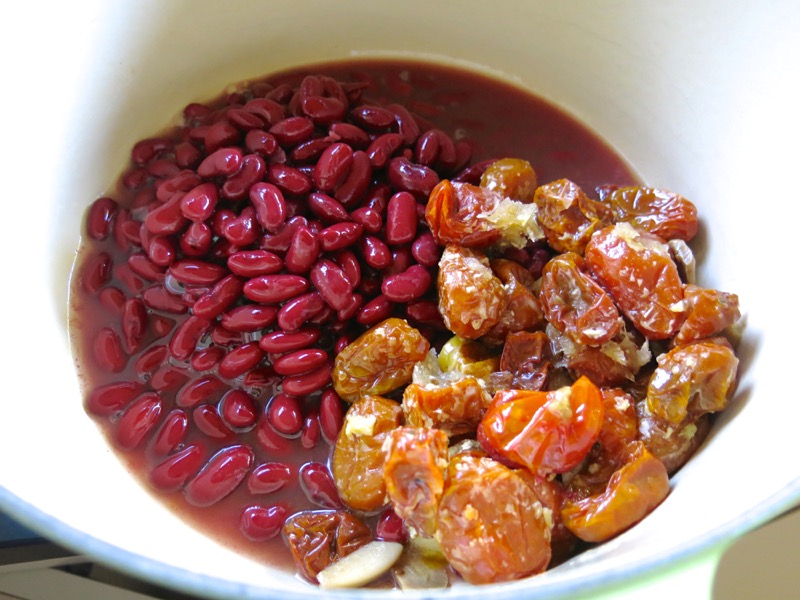 Thawed tomatoes and kidney beans go into the Dutch Oven.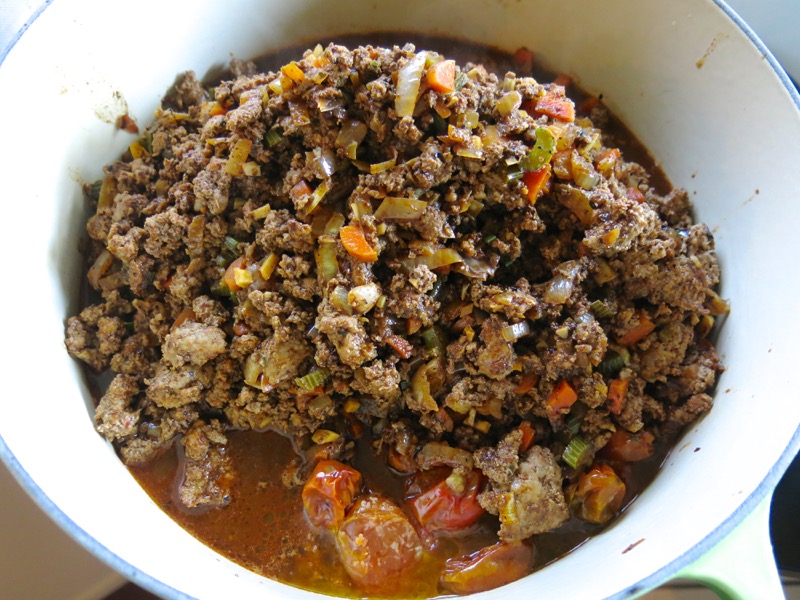 Chili hamburger mixture on top and mixed in.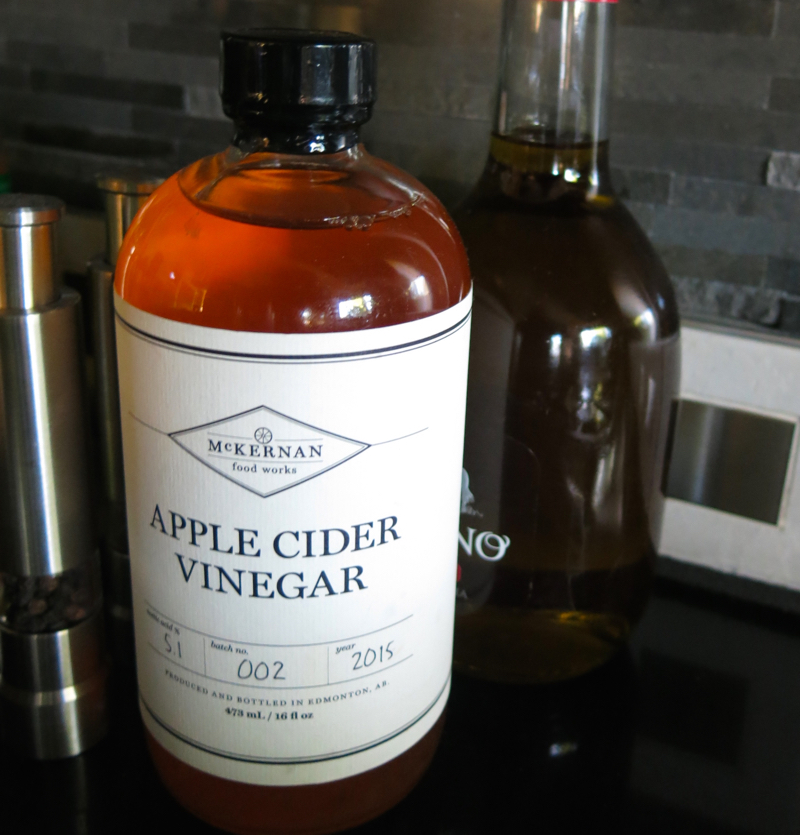 Tomatoes are often acidic enough, but these are quite sweet. Lime? That is always great on a chili, but I happened to spy a stellar bottle of artisan apple cider produced by a local chef and dear friend, Allan Suddaby. In she goes. Not too much. What crowning glory that apple acid brought to the dish.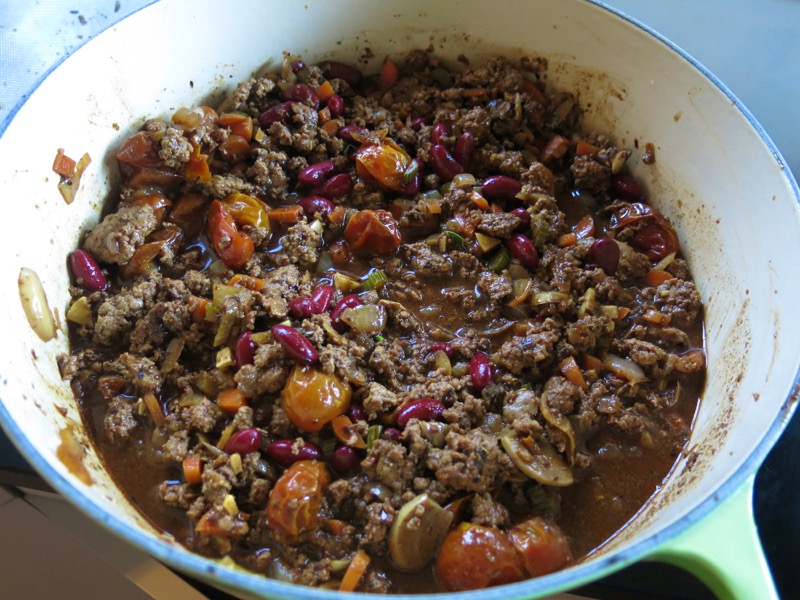 As did the final adjustment of salt and pepper. Seasoning cannot be understated. I am consistently amazed at the vivid transformation of a dish via a little more salt. Of course, the salt should never be tasted, but it brings out such flavour!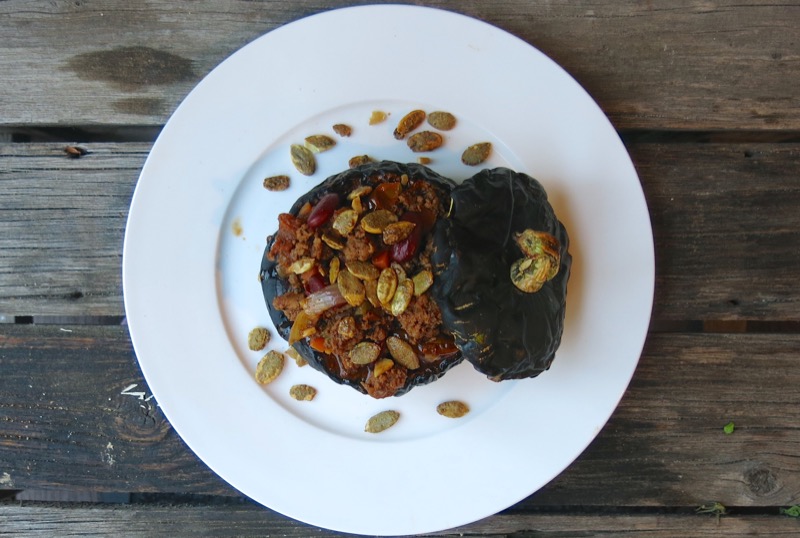 After three hours of simmering on the stove top until all of the liquid evaporated to distill the essence of the chile, each squash was filled with a cup and a half. sprinkled liberally with the sweet, salty and crunchy squash seeds: Dinner is Served!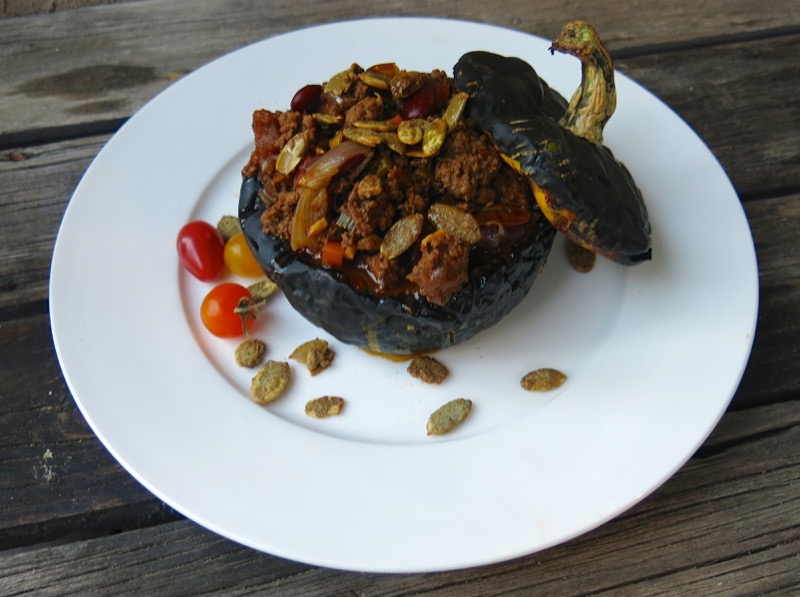 Ragan liked it! Mom liked it! Vanja liked it! Mom and Ragan really enjoyed the texture and buttery flavour the squash brought to the chili. Vanja didn't eat the squash, of course…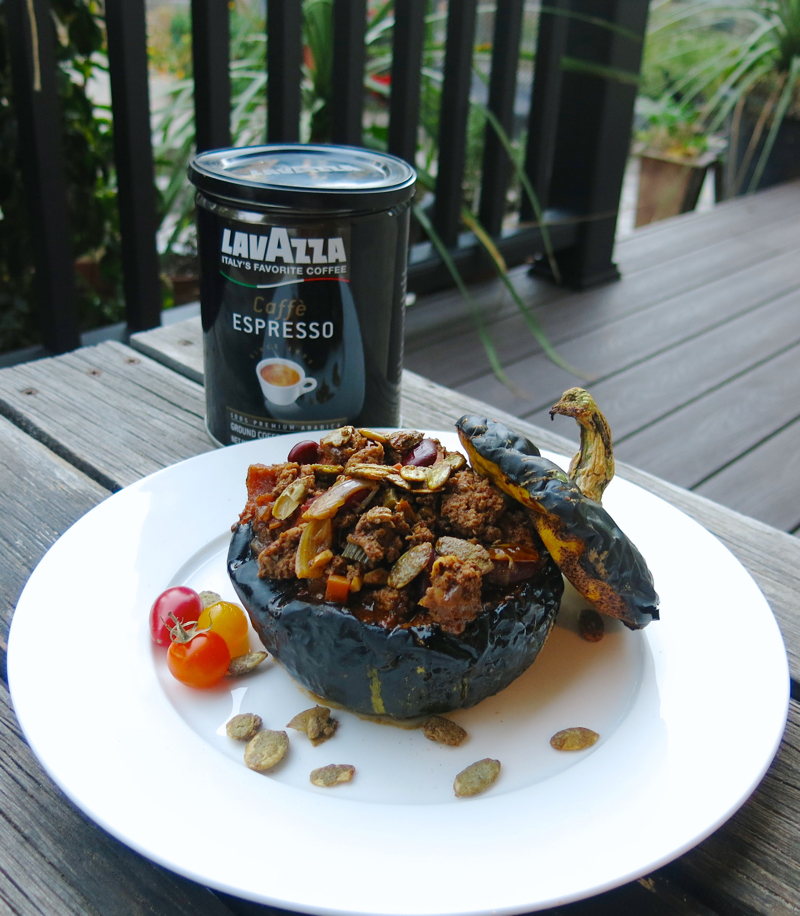 And me? I learned so much. I had such a great time in the kitchen. I would absolutely serve this dish to guests, but I would not expect them to ask me for the recipe. They may, but most likely due to the novel presentation. I am on a roll. It is very good. The paste idea is exactly where I want to be when making a great chili.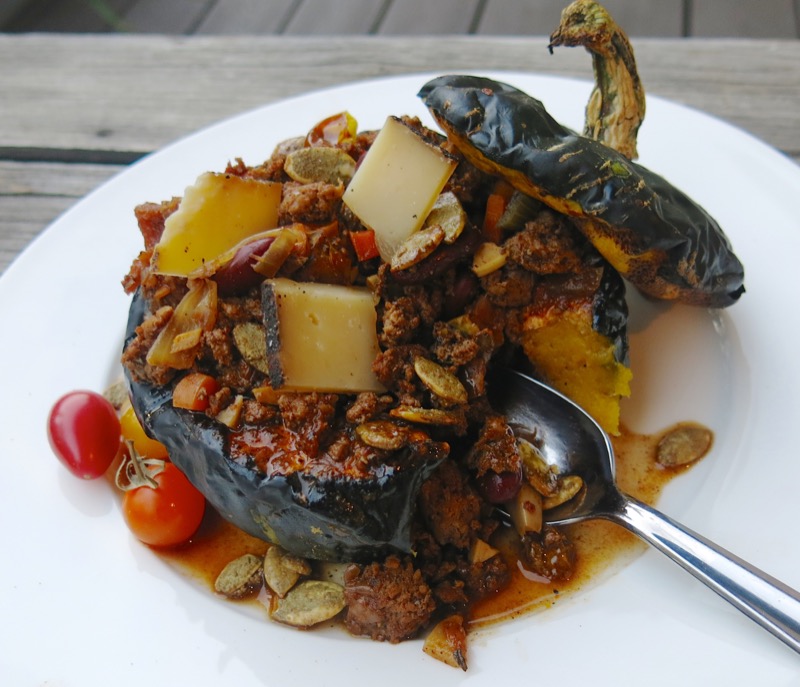 At the same time, it is chili. It is not "pheasant under glass" or some highfalutin dish that should take anyone an entire day in a kitchen. Yet, perfecting the paste is key. The rest is as it always has been: beans, tomatoes, onions, garlic and hamburger.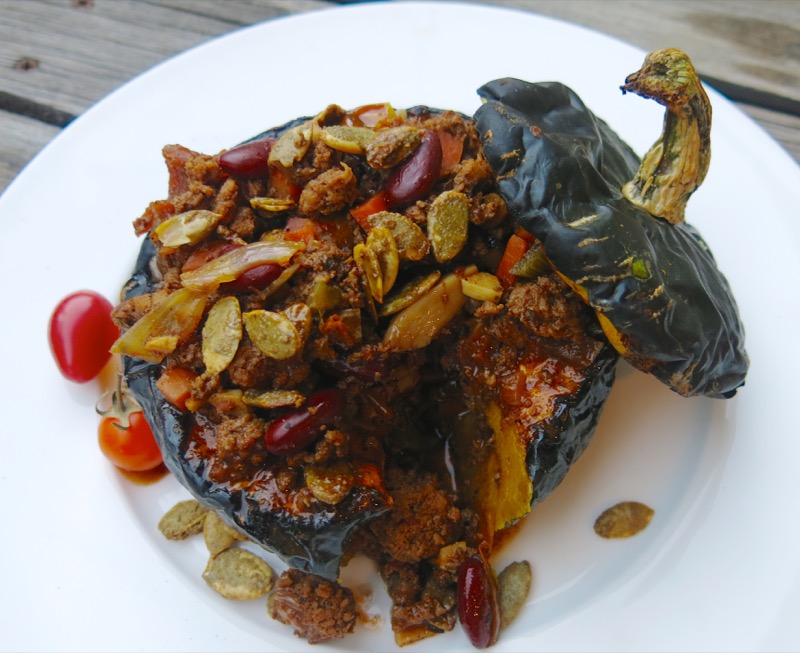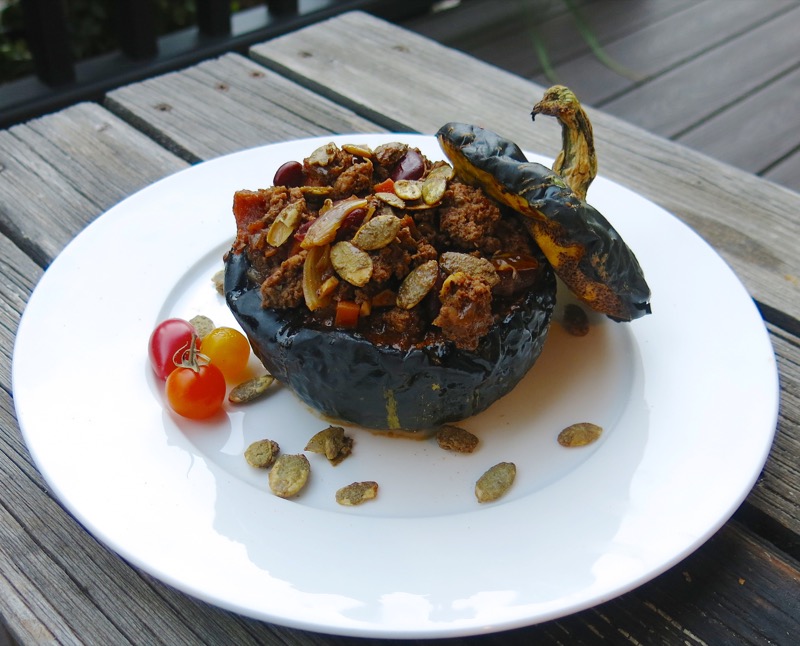 So, anyone interested in working at this? What ingredients should be in the quintessential chocolate espresso chili paste. And, please, do not say "no chocolate", or "no espresso."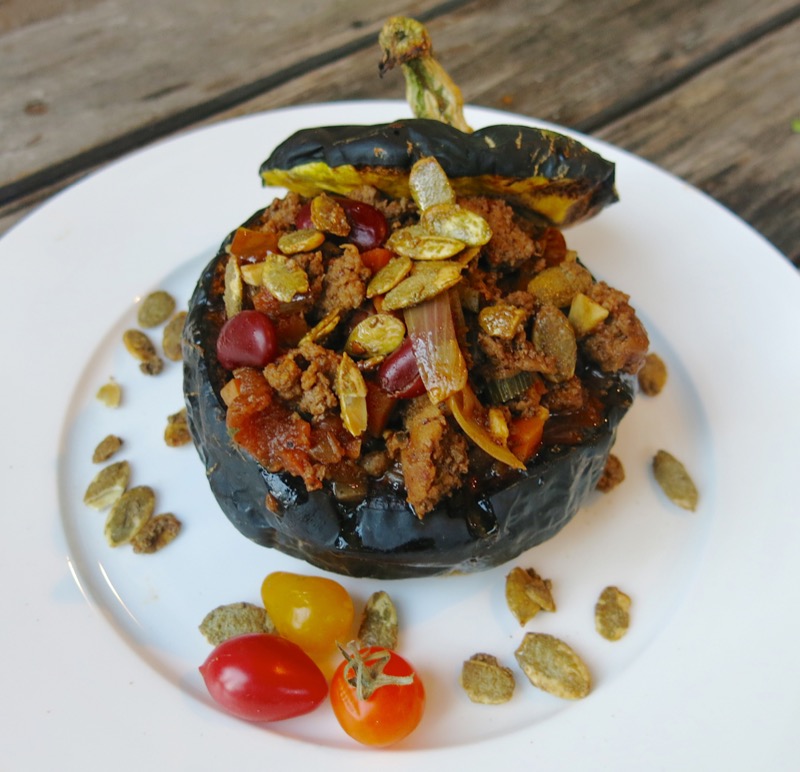 Happy Halloween! Happy Squash Season! I am also interested in hearing about your favourite dinner in a pumpkin if you already have one!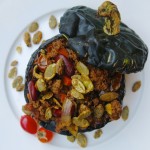 Lavazza Series 2015: Chocolate Espresso Chili
Ingredients
4

small squash

, tops slices off and reserved, completely seeded and cleaned

1

whole Pasilla chilie

, seeded, and torn into rough 1-inch pieces

1

whole Guajillo chile

, seeded, and torn into rough 1-inch pieces

1

whole Morita chile

, seeded, and torn into rough 1-inch pieces

1.5

kilo hamburger

Freshly ground black pepper

1

tablespoon

olive oil

1

large yellow onion

, diced fine (about 1 cup)

2

stalks celery

, diced (about 1/2 cup)

2

carrots

, diced (I cup or so)

4

cloves

garlic

, minced (about 1/4 cup)

2

teaspoons

dried oregano leaves

1

litre organic chicken broth
Spice Mix
2

teaspoons

whole cumin seeds

, toasted, then ground

3/4

teaspoon

whole coriander seeds

, toasted, then ground

1

whole clove

, toasted and ground

1

tablespoon

extra-finely ground espresso coffee

60

g

or 2 ounces chopped unsweetened chocolate

1

tablespoon

capers

1

teaspoon

soy sauce

1

tablespoon

tomato paste

2

bay leaves

1

large can red kidney beans

1 350

g

jar homemade oven-roasted tomatoes

2

tablespoons

cider vinegar

, plus more to taste

2

tablespoons

calvados

2

tablespoons

dark brown sugar or Molasses

300

g

shredded coffee cheese
For the Garnish (all suggestions optional)
Green onion

, finely sliced

Toasted Coffee Chili Pumpkin Seeds
Instructions
Roast Squash
Preheat oven to 500F; prepare baking sheet with parchment paper and roast individual squash for 30-45 minutes, until caramelized and set aside to cool

Roast "lids" for 15-20 minutes, until cooked; set aside to cool
Fry Hamburger
In heavy skilled, brown hamburger well (about 8-10 minutes, stirring often); season with salt and pepper

Strain fat off beef; set aside both
Prepare Thermomix Chocolate Espresso Chili Spice Paste:
Toast dried chiles in heavy skillet over medium-high heat, stirring constantly, until slightly darkened with strong roasted aroma (1 to 2 minutes); set aside

Toast cumin, coriander and clove for 8 minutes Varoma at speed 2 in the Thermomix bowl

Mill to crush for 5 seconds at speed 10 four times, or until desired fineness is achieved: remove from bowl and set aside

Scale 40g beef fat (drained off of fried hamburger) and toasted dried chiles (about 20g) into TM bowl; cook to soften for 4 minutes at 100C speed 2

Scrape down sides of the bowl; add capers, soy sauce and tomato paste

Scale in 60g chocolate, 10g non-instant espresso powder, and add toasted ground spices; grind for 3 seconds on speed 10 to grate chocolate; scrape down sides of the TM bowl

Puree from speeds 5-10 for 15 seconds, then 3 seconds at speed 10 for 2 more times, until a thick smooth paste is formed; set aside
Putting it all together:
Using the same heavy skillet over high medium high heat; saute onion, celery and carrot until well browned using beef fat as needed

Add 1/2 cup chicken broth to deglaze pan; add garlic, oregano and cook, stirring until fragrant and pan deglazed (2-3 minutes)

Add half of Chocolate Espresso Chile Paste to vegetable mixture and mix well to combine; add fried hamburger

Add chicken stock, beef, and bay leaves; simmer, scraping bottom of pan to loosen browned bits (at this point, I had to use a dutch oven)

Reduce heat to lowest possible setting, add beans, tomatoes and cider vinegar; cook with cover slightly ajar until broth is rich and lightly thickened (2 to 3 1/2 hours longer)

Add calvados and brown sugar or molasses, if desired; stir to combine

Season to taste with salt, ground black pepper, and additional vinegar, as necessary

Pack each individual squash with chile for service; place on "lid"

Serve with garnishes
Shop Lavazza!
Take a minute to browse the online store. Please use this link as it is designated to me for my US readers, and this link, designated to me for my Canadian readers (shop Canadian!) I am curious to see how many of my readers actually take the plunge and will investigate the offerings there. Their customer loyalty opportunity is a nice perk! (Don't even bother to pardon the pun!)
October is Themed around Crafting, so Craft Chili Pastes in your Kitchen: Chocolate Espresso Chile Pastes!

Share your concoctions in the comments section below; share your "trendy" edible bowl ideas, or your favourite dinner in a pumpkin recipe.
Please tweet @acanadianfoodie @lavazza #lavazza and share how you will celebrate!
Lavazza Series Posts:
This is my Sixth, but I will be listing each of the 8 I plan to write this year at the bottom of each post if you are a coffee fanatic like me.
Lavazza CONTEST for A Canadian Foodie Readers:
There is a great prize package for my readers to be awarded December 20, 2015, at the end of this series. I am packing the box now. Currently, there are 2 Lavazza mugs, 5 pounds of incredible Lavazza Coffee and one tin of Caffé Espresso. The gift box will keep growing…. but I am not just "giving it away"! You have to earn it!