I was there and I remember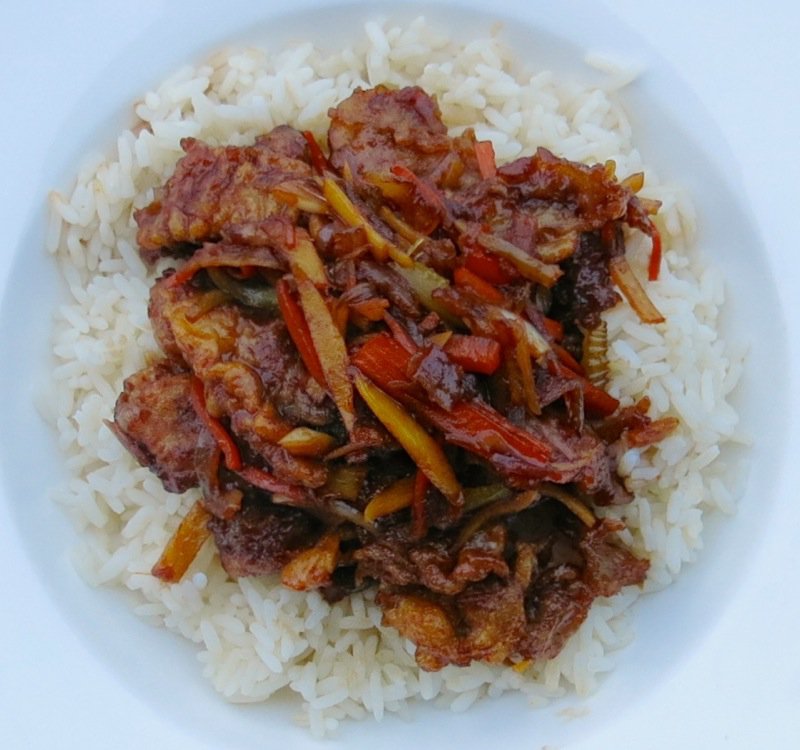 I wasn't actually "there", but my dear friend, Rae Wyshynski, was there. She lived in Calgary, and I, in Edmonton, in the early 80's. She is the one that really opened my eyes to the world of food. An avid reader and an analyst, she was, I would say. She took me to the Silver Dragon Restaurant (I think) to try this "new dish" that she (and everyone in town, apparently) was raving about. My anticipation was high. Rae knows how to describe flavour and texture.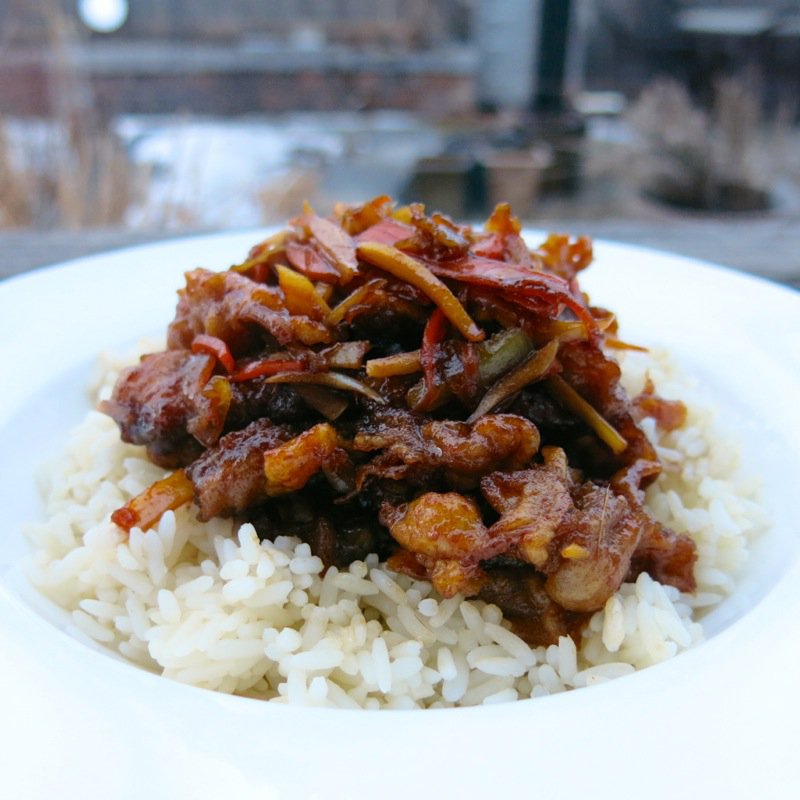 I was not disappointed. I still remember the room. It was upstairs with windows flanking one whole side facing the street. Enormous. It was early evening, so the room was almost empty when we arrived; people streaming through the doors when we left. First, the dish was delivered to the table, and appeared so nondescript. There were sizzling pots and pans and stacks of things headed here and there that really held my interest. This dish arrive, quietly, without pretense. I waited. Rae always knew what to do. I did not have a clue even how to use chopsticks back then. (Well, I knew how. I just could not do it.)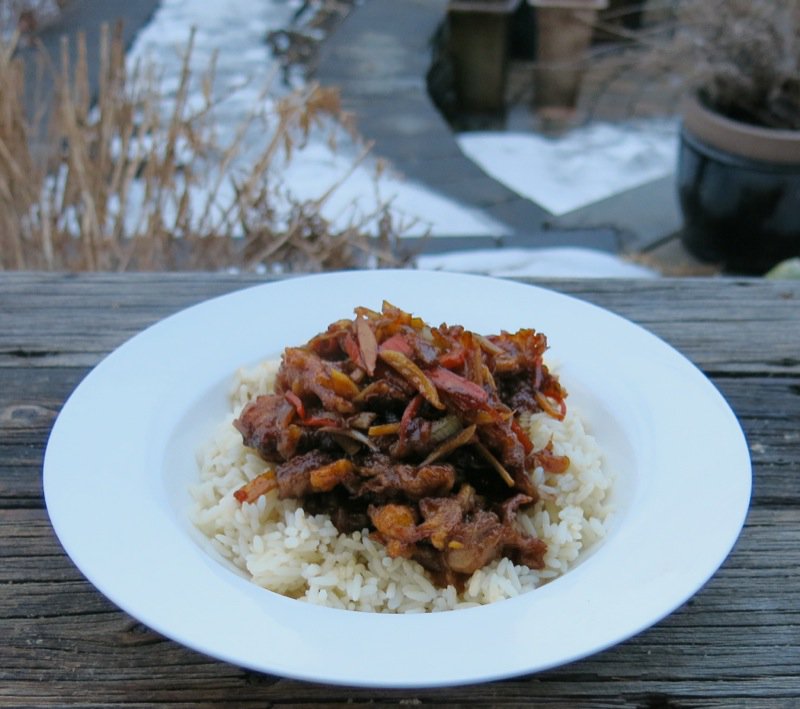 It was served with more grace than I serve it today. Our bowl was empty. A little rice scooped into it, followed by a little of the crispy ginger beef. So many years later, it is truly difficult to explain to this young population where global flavour is easily accessible as it explodes on every corner. Seriously, "back in the day" this just was not the case. This ginger was "in your face"and the powerful garlic tempered it. Nowhere else was there food available before this experience – this invention – with such a pronounced garlic and ginger combination in our region. We all went nuts. And I mean, nuts.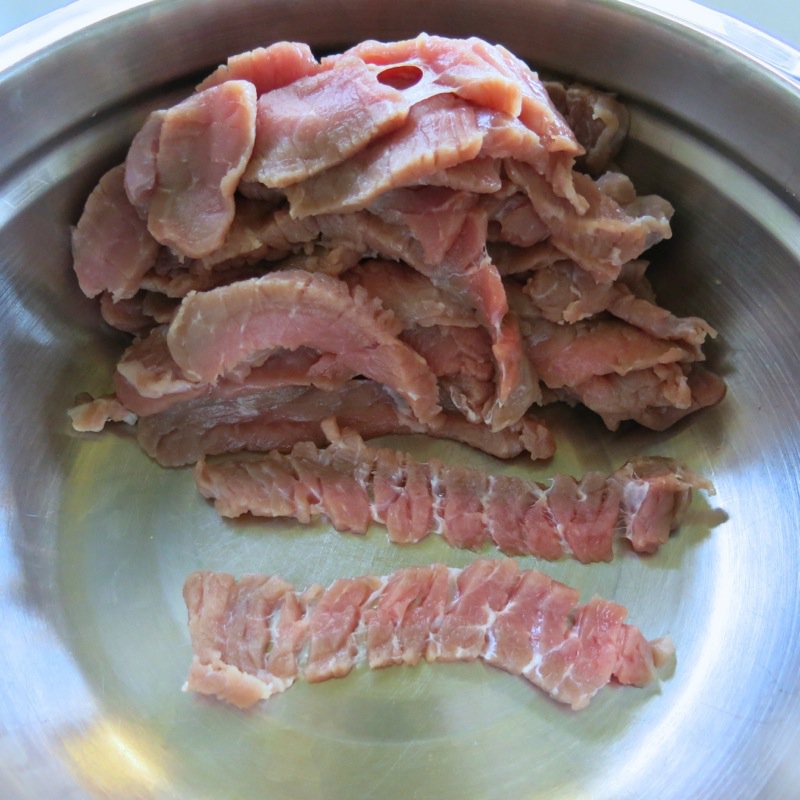 Making it at home at the time was completely out of the question. Chinese food was a complete enigma. That was part of the magic of going out for Chinese food. No one made it at home. Later, we learned to make sweet and sour. But crispy ginger beef? We are speaking a foreign language, here. No one I knew had any Asian cooking experience. I did have Asian friends, but the food culture, as it is now, was not an open one. And, true Asian food was much different than the "Canadian versions" offered to all at the restaurants in "Chinatown". My palate was so immature, inexperienced and naive that when I did eat at the home of my Asian friends, most often, I didn't care for most of the dishes served.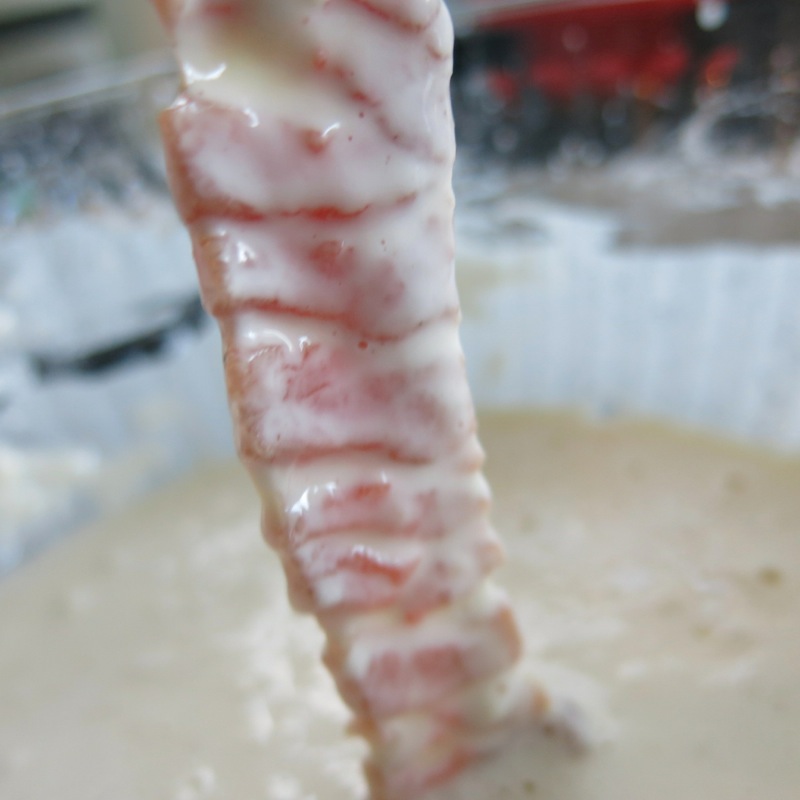 If I only knew then how simply, and seriously unhealthy, this dish is, I would have learned to make it, and possibly craved it less. I did crave it. There was no place in Edmonton that sold Crispy Ginger Beef for quite a few years. Ginger beef is not Chinese food. It is as Canadian as it gets. I would say it was at least 4, maybe 5, years after tasting this dish that anything close to it could be ordered in Edmonton. Rae came to visit me one time – on the bus – and I asked, no… begged, her to bring me an order of it. Yes, she did. I could hardly wait to get her home from the bus depot before cracking it into the microwave. OK. It was not as good the next day, but it was still delicious. Eventually, I found a place in Edmonton that served it similarly to the Silver Inn. It was not as dark, though. Not as meaty. Not as complex in flavour. The sauce was thicker and translucent. It was just never the same. But, "good enough".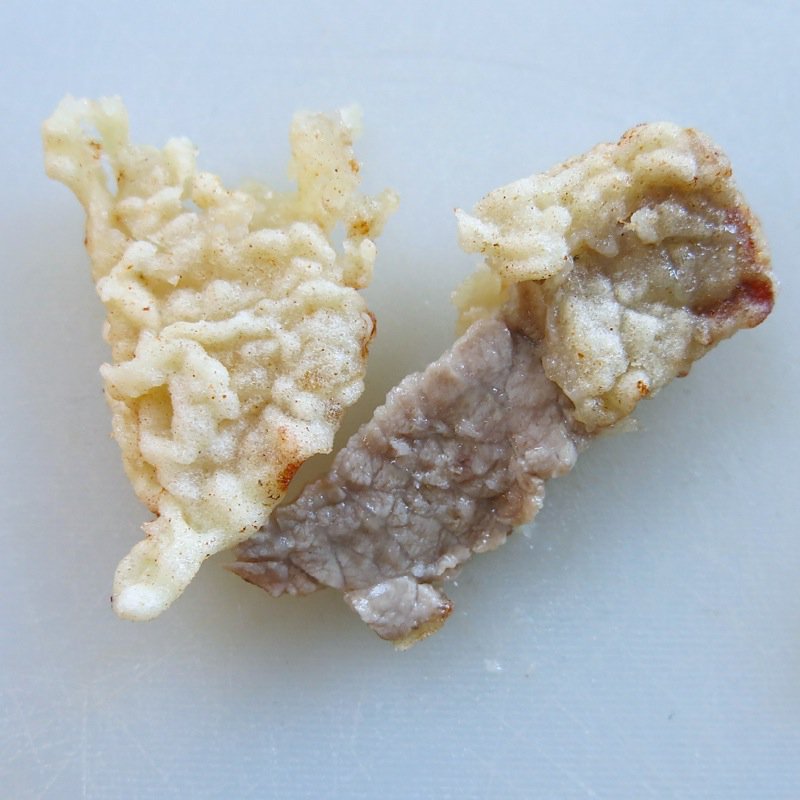 The battered strands of steak are fried until crisp, and that doesn't mean dark. The sauce will change them to a deep dark colour. When they are crisp, the beef it cooked.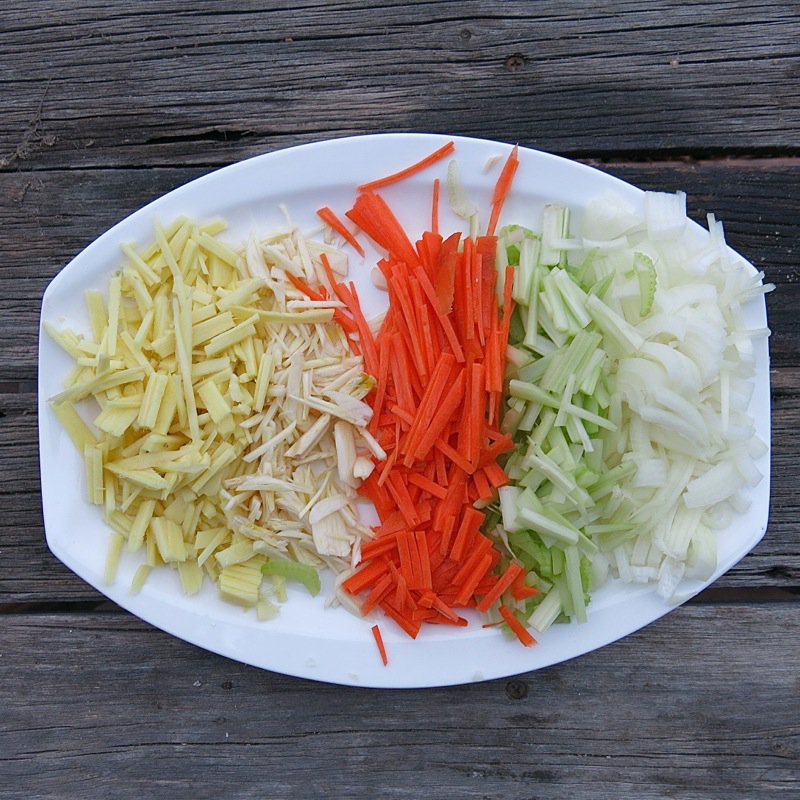 I don't know why I never went back to that Restaurant. Probably because I am not sure exactly which one it was. Two young children. A single parent. So many possible reasons why. Yet, that taste memory is deeply imbedded within the archives of my being. Vivid. Addictive. And a year, or so ago, I was reading More Than Burnt Toast and she wrote about this dish originating from Calgary at the Silver Inn restaurant. That was September 27, 2012 and it went on my "to do' list. It has taken me until now to make it happen. Her post is well worth the read. Pop on over – in a minute!I looked at the photo of the Silver Inn on google images. That was not the place I ate at.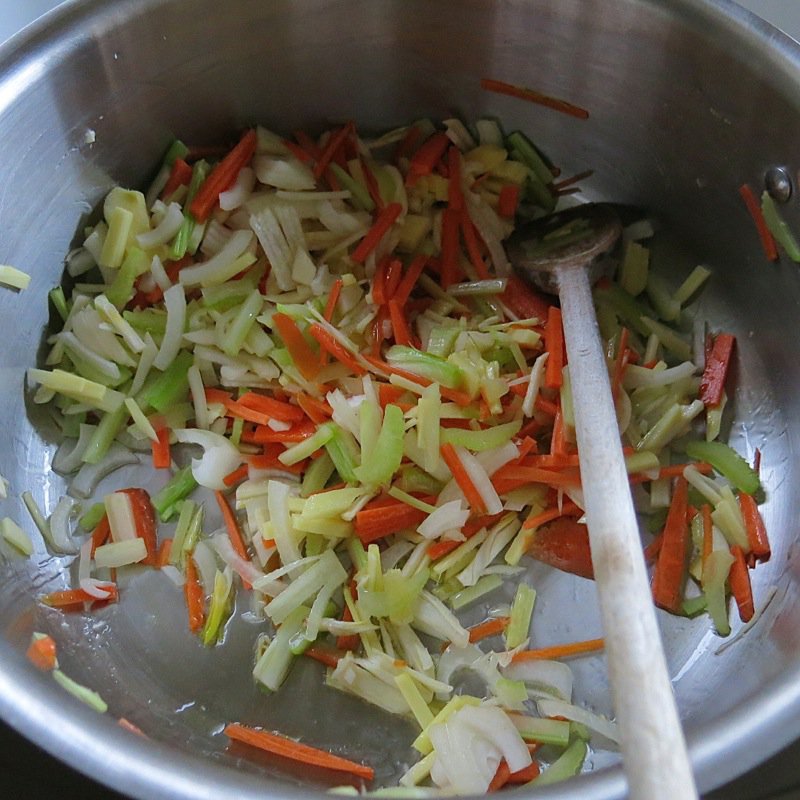 I did a lot of research reading about the "authentic" recipe and the "real version", but there was one gal that actually had me. There was too much cornstarch for a Westerner to ever put into a batter. The recipe read to match very closely to what I had actually eaten, with the exception of the garnish. I tried a few, and this is, by far, the most authentic, according to my taste memory. Make it, and chime in. (Oldies, only, allowed; if you weren't there then, you can't have an opinion.) I know that this recipe is still on their menu today. I am certain it has gone through evolutions of change as our palates, lives and food culture has. It is called:
| | | |
| --- | --- | --- |
| | 65. | Deep fried shredded beef in chili sauce (ginger beef) |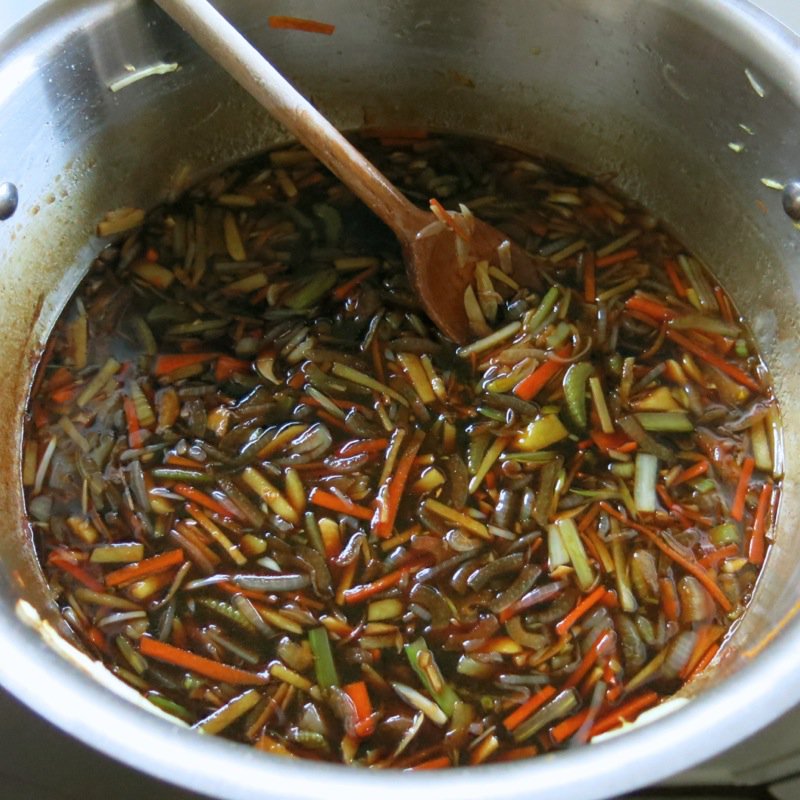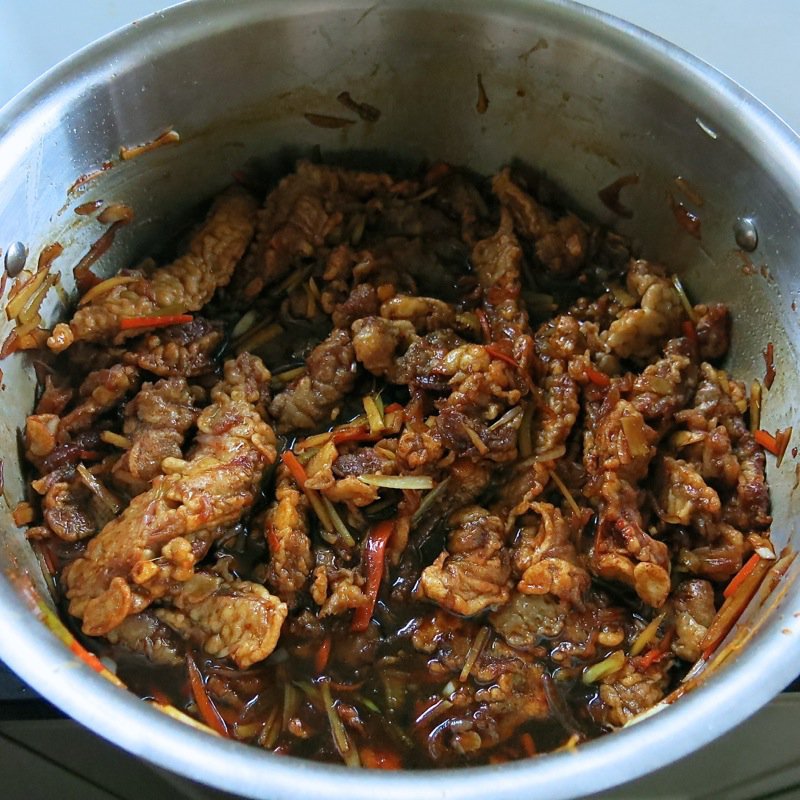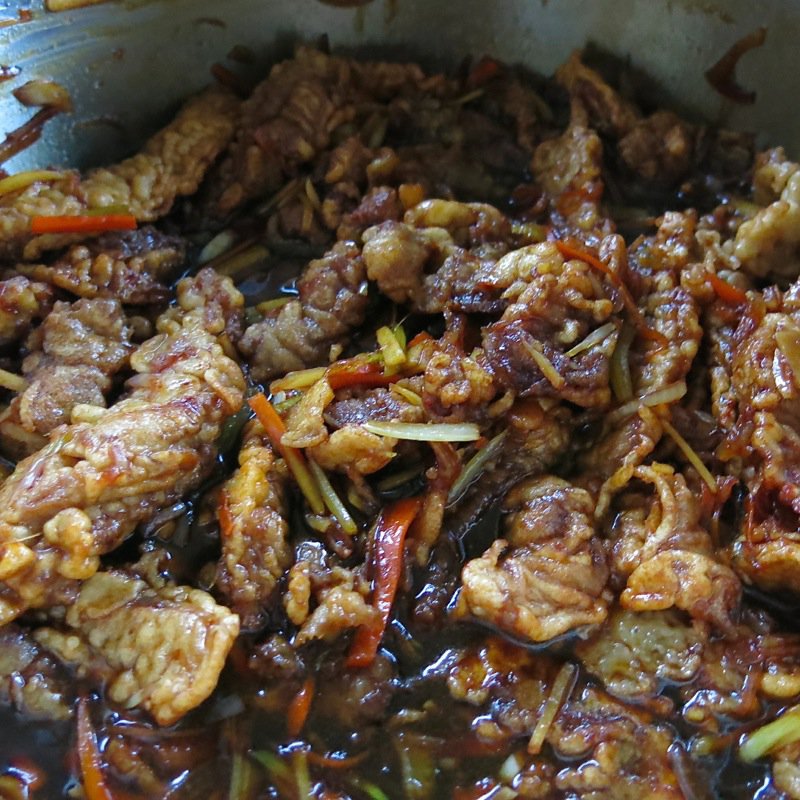 The instructions said serve immediately, but they were wrong. The dish needs to sit in the sauce for a good hour. Even two is better. Just keep it warm. Then you will find the deep, dark pieces of complex flavour and colour has seeped through the entire dish. It will be as intoxicating as it ever was. You will be smitten. Yet, not even close to the flurry caused by the original dish. Firsts are, well, first. The taste of fresh ginger with fresh garlic (not the ground versions) as bold as it was, in a sweet, spicy sauce held irresistible allure. When was the last time any of you can recall this happening in your region: a chef introducing a dish that was so captivating it became a Canadian Classic?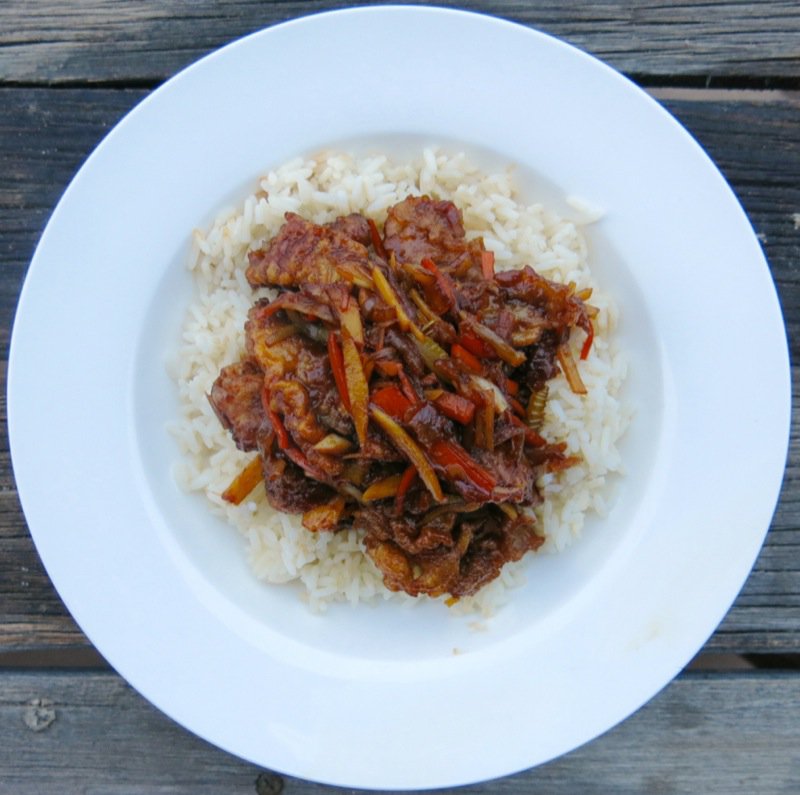 I want to hear your story. I am thrilled to tell mine. I was there. Yup. Thank you, Rae Wyshynski, for sharing your world of food, your knowledge, and your passion with me. You passed it forward, and I hope I am able to do the same.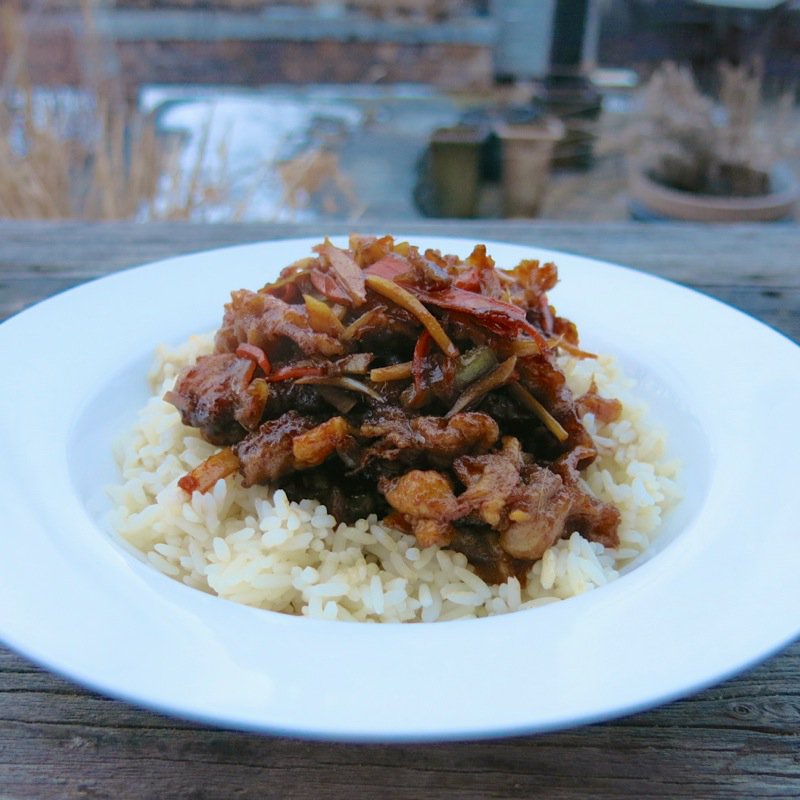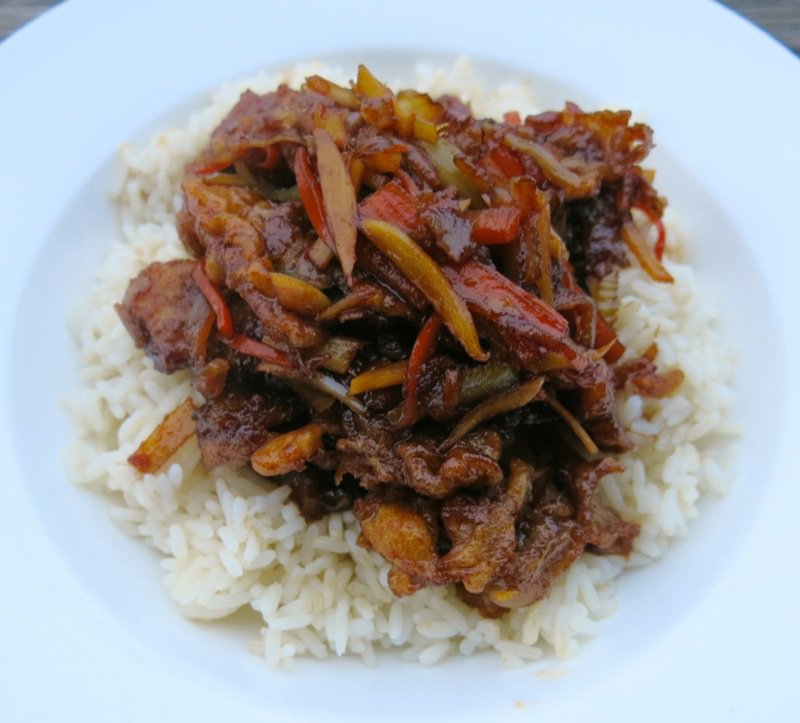 Should I confess that it was almost as tasty two days later?
DISCLAIMER: These photos were all taken BEFORE the essential 2 hour simmer time necessary for the depth of colour and flavour to permeate this dish. Imagine it dark. Very deliciously dark.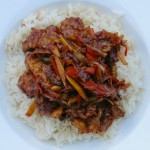 Crispy Ginger Beef: The Recipe from Calgary's Silver Inn Restaurant


Invented by George Wong, owner of the Silver Inn in Calgary in the early 80s, the appeal of this addictive dish quickly spread throughout Calgary, and in time, Canada. This is the original authentic recipe from the Silver Inn.
Ingredients
Ingredients for the beef:
1

pound

flank steak

, sliced thinly against the grain

oil for deep frying
Ingredients for the batter:
1

egg

1

cup

water

1 1/4

cup

corn starch

3

tablespoons

flour

1/2

tablespoon

white pepper

2-3

cups

oil for frying the beef in
Ingredients for the vegetables in the sauce:
1

large carrot

, finely julienned

1

sweet red bell pepper

, finely julienned

1

green bell pepper

, finely julienned

6

cloves

garlic

, finely julienned

hefty chunk of ginger

, size of two thumbs, depending upon taste, finely julienned
Ingredients for the sauce:
1/4

cup

light soy sauce

2

tablespoons

white vinegar

3

tablespoons

mushroom soy sauce

(dark soy sauce will substitute)

1

tablespoon

Chinese cooking wine

(or dry sherry)

1/2

cup

water

1/4

cup

sugar

(or 1/2 cup if you like it sweet)

1/2

tablespoon

or more crushed chilies
Instructions
Instructions for the batter:
Combine all ingredients, toss beef in batter

Deep-fry strips of beef, a few at a time, until crispy; set aside
Instructions for the sauce:
Stir fry vegetables until crispy; add sauce

Bring to boil for 1 to 2 minutes; remove from heat

Add beef; stir to coat with sauce

For the authentic original Calgary Crispy Ginger Beef keep warm for 1-2 hours until the dark deep flavour and colour has permeated the entire dish; the sauce will thicken during this time
Recipe Notes
I have added this recipe to my Minute Steak Series, as I made this with Minute Steak or Cube Steak, and it was exceptional!
Minute Steak Series: