Thermomix TM6: Only Five and a Half Years After the Launch of the TM5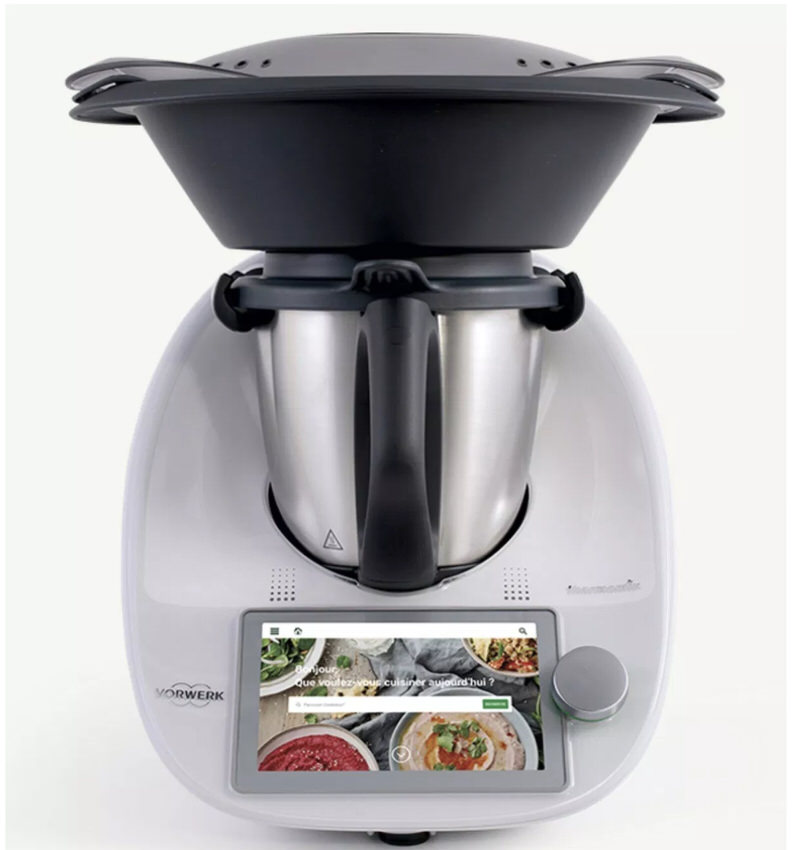 Friday, March 8, Kai Schaffner, General Manager for Thermomix USA announced the launch of the Thermomix TM6 machine at the Vancouver Office for Thermomix Canada.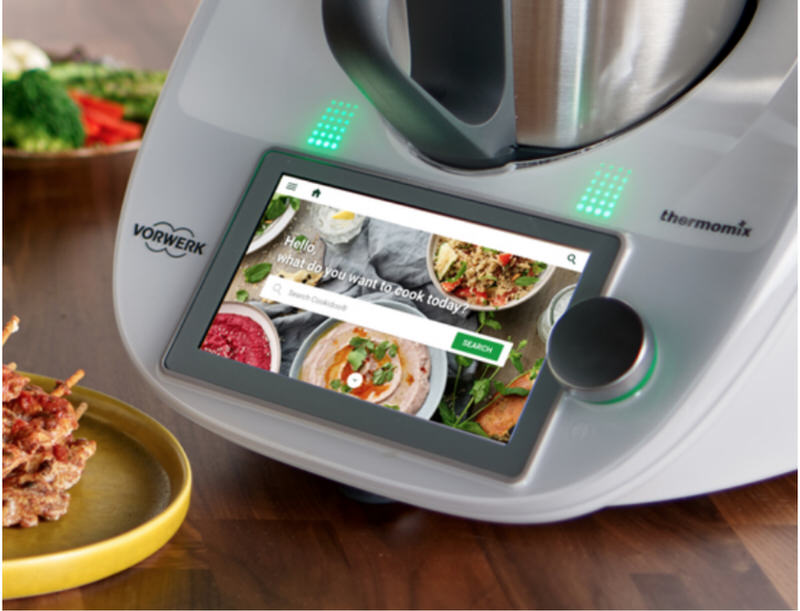 The meeting was called on March 1 for Branch Managers and Team Leaders. We knew there would be an important announcement, but this wasn't on our radar. Historically, this 130-year-old company has launched a new Thermomix machine every 10 years. The TM5 is the 5th iteration of the machine and it was launched September 5 2014, 10 years after the TM31 which was launched in 2004 and came to Canada late 2006. We were all expecting the TM6 in 2024.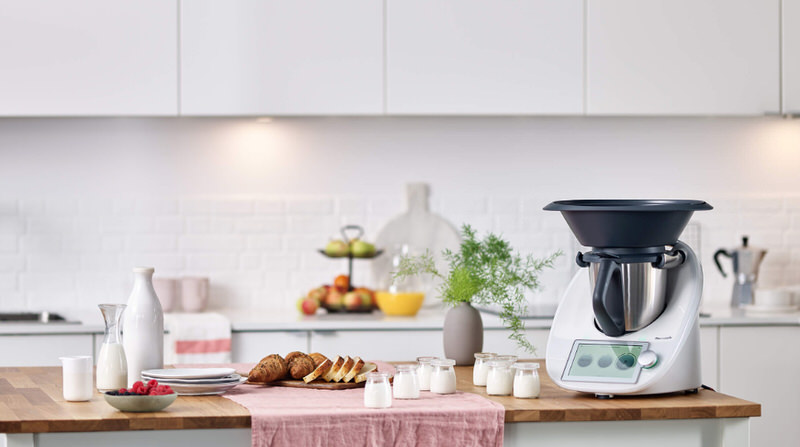 With advancements in technology as they are and with the increasing competition and copycat machines in the market place, we should have known better. But, we were still in shock. Watch the video, below.
There is not much information available via any internet search right now in English. Some of my clients have been sending me videos in their first language and telling me what they are learning about the new machine which I have sincerely appreciated. I have been fielding questions non-stop since Friday's announcement as the launch of the TM6 was announced throughout the world at that time. I, therefore, decided to publish what I do know, though it isn't very much, and I am very sure that more specific information about the new TM6 will be available within the next few weeks in English. I hope it helps.
Thermomix TM6: How much will it cost in Canada?
We can't really say what the price point will be for the Thermomix TM6 in Canada at this time. That price has not been established. An educated guess would be about 1949CAD plus shipping and tax. Why? The Thermomix US site is advertising it at 1499USD plus shipping plus tax. Simply do the math at a 33% exchange which is close to what its' been the last couple of years, and you get 1949CAD. That includes an integrated Cook Key but it does not include shipping.
Thermomix TM6: When can I buy one in Canada?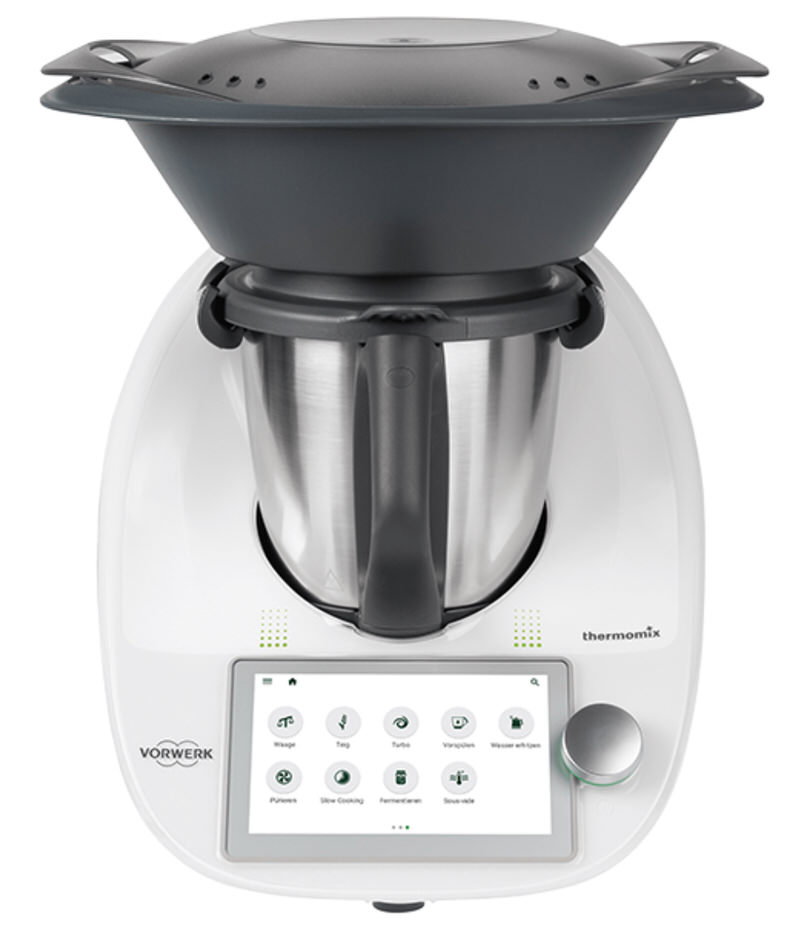 Frankly, no one knows when they will be available in Canada. What we do know is it is being launched and pre-ordered right now in Germany and Austria with the first shipments to be sent out sometime next week. The TM6 is available to see and touch in many European Thermomix Offices and Storefronts since the announcements. The plan, according to the information provided by Mr.Kai Schaffner at the Friday meeting is:
Germany and Austria first
Other European Countries will follow, likely later in the Spring
AU and USA will get machines after that in late Spring, early Summer
Canada will hopefully receive machines at the same time as the US; however, that is dependent upon the Canadian Certification process for the change in the technology
You can most definitely have your name put on a waiting list. Just leave a comment in this post, and I will call or email you to get your contact information and you can consider that done. Or, you can take advantage of the once in every 10-year opportunity (now once in every 5 years) and buy the TM5 with the incredible promotional bundles being offered during the time this TM5 is being phased out until the TM6 arrives in Canada
Thermomix TM6: What about My TM5?
The Thermomix machine is built to last a lifetime. Not because it will never need service or repair, but because the company manufactures the parts for each machine for 10 years after that machine has been put to bed. People with TM22's can still get them repaired as the parts are still available. My friends went together and bought my husband and I a gorgeous 1800 dollar espresso machine 18 years ago. A tiny little part wore out and we had to toss the entire machine. We tried for months to get someone to help us. The company just said, "Too bad, so sad." in not those exact words, encouraging us to purchase a new one. Now, it did live a long and lovely life for 18 years, but with that small part, could have lived another 18 years. It was a piece of art and we were devastated. Your Thermomix machine can always be serviced.
Thermomix TM6: New Functions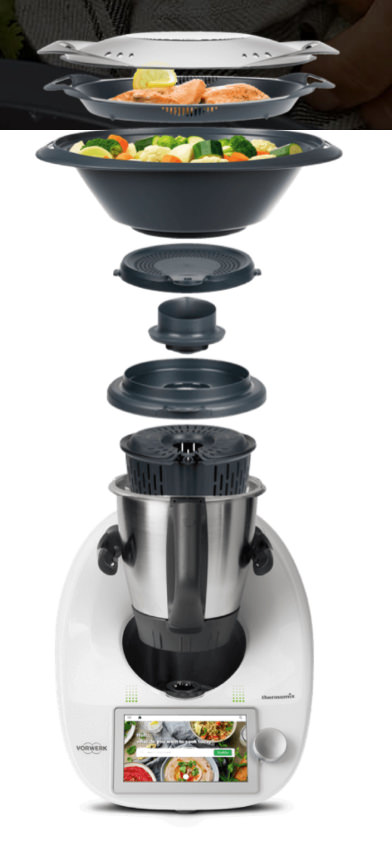 Do you see accessories, above, that are unfamiliar?
Besides chopping, frying, kneading or steaming, the new Thermomix® TM6 temperature will heat to 160°C (but only via the Guided Recipes) or slow cook. It unites more than 20 appliances in one. It will sous vide (vacuum cook) and ferment. No matter what you like to eat or how you like to cook, the Thermomix® will not only make home cooking easier but also give you unlimited cooking inspiration and how-to-instructions for the food you like.
Functions New in the TM6 are:
Slow cooking
High-temperature setting up to 160˚C (on Guided mode only) for browning and the production of caramel
Fermentation function
Pre-cleaning / pre-rinsing function
Thermomix TM6: New Features
The TM6 is the same size, similar appearance and same capacity as the TM5. It primarily differs from its predecessor, the TM5, externally by the larger screen. The 6.8-inch display is a bright touchscreen for even more intuitive use. The new processor with 16 GB flash memory offers almost unlimited opportunities for new functions and function upgrades via regular software updates. The optimised heating offers precise warming up in 1-degree steps from 37 degrees to 160 degrees. The weight function has been dramatically improved. The scales now provide a 1g accuracy throughout the entire weighing range, up to 3,000g per weighed measure.
Features New in the TM6 are:
a larger touch-screen
the spatula is softer, with "give"
an integrated processor that enables wifi access for software upgrades and recipe access
the ability to weigh in 1 gram increments
the ability to heat in 1˚C increments
the measuring cup can be locked into the lid
the simmering basket has a lid
there is an extra lid for splatter
the bowl and blade work only in TM6

Thermomix TM6: New Technology with the Integrated Cook Key
You have seen that it comes with an unprecedented number of functions and also a completely new recipe selection for a wide variety of flavourful experiences. This smart appliance provides cooking inspiration and injects creativity into every course – covering everything from the basics for beginners to the haute cuisine found in Michelin-starred restaurants. And that is just the beginning: thanks to the full integration of the "Cook Key" with continuous software updates, the new Thermomix® TM6 is always learning.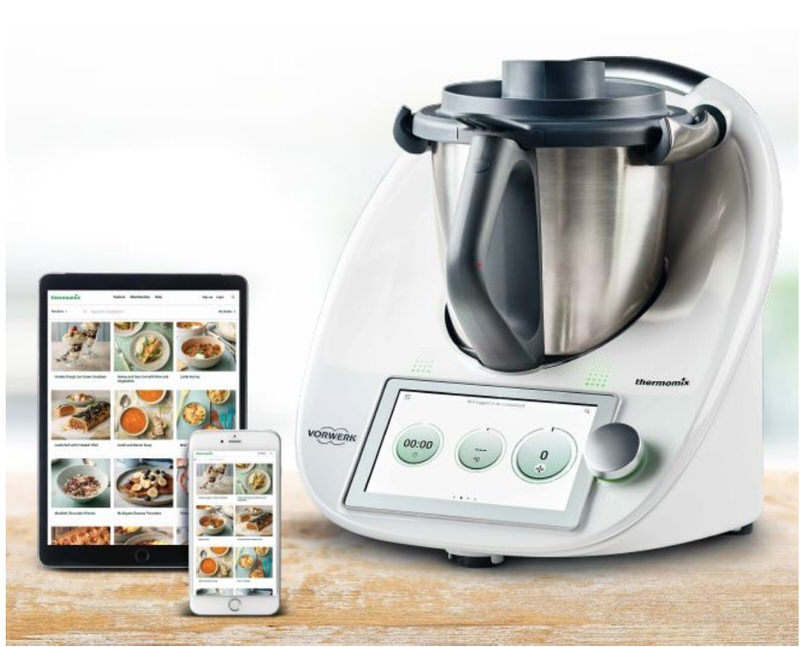 With the TM6 you now have direct access to the official Thermomix Cookidoo® recipe platform. You can freely browse recipes, be inspired, make plans or immediately start cooking at any time via the Thermomix display. A second device (the Cook Key) is no longer necessary to get to Cookidoo®. Over 40,000 delicious recipes are permanently available through a Cookidoo® subscription, directly on the Thermomix® and are just waiting to be discovered.
Thermomix TM6: Technical Specifications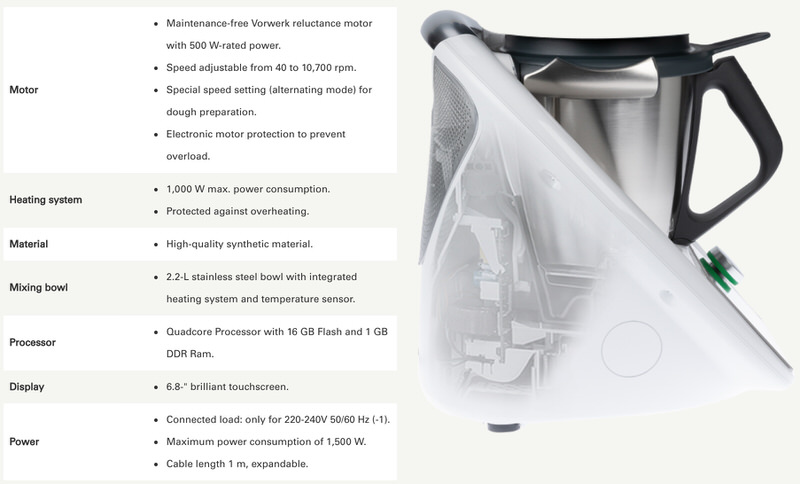 The dimensions and weight of the machine without the Varoma are:
Height: 34.1 cm
Width: 32.6 cm
Depth: 32.6 cm
Weight: 7.95 kg
Thermomix TM6 or TM5: Which Should I Buy according to Valerie?
This is a very personal decision and will be primarily dependent on how you plan to use the machine, an assessment of what features and functions are important to you coupled with an analysis of the monetary difference.
My opinion, without having seen or used the TM6, is personal and, of course, biased. It is based on 12 years of using myThermomix machines: TM31 and my TM5. But, take it as it is given. I haven't seen it, touched it or used it. I had a very strong and biased opinion about the TM5 when it was first launched too.
Slow Cooking: The capacity is 2.2 litres. When I slow cook, I need 4-6 litre capacity; but, this might work for you
Fermenting: I ferment now completely without a machine. I can't imagine needing a machine to ferment anything, but if it is possible, Vorwerk will make it happen. That I know. However, is that function worth more money?
Sous vide-"ing": I do have a sous-vide machine and I do sous vide ribs and brisket regularly. I cannot imagine using a 2.2-litre bowl for more than the famous and irresistible 64˚C sous vide egg as I like to do large batches at a time.
Caramelizing: Whoo-hoo! I am tickled about this function. Disappointed that it is only available via Guided Mode, but tickled, none-the-less and this would be a feature I would use a lot
Greater Precision: the scale and the temperature are both much more precise at 1˚ increments now; hat is nice, but my food already turns out perfectly in my TM5 with less precise abilities, so I don't think that this would motivate me to pay more for this machine
Love that the measuring cup is now secure; tickled that the screen is larger (haven't ever needed it to be); like the splatter lid, the soft spatula (detested the other one) and that there is a lid on the simmering basket. A whole lotta love in this new TM6 that are all lovely welcome changes. Are they worth more moula?
More money, you ask? How am I paying more money when, if I wait for the new machine this fall, and pay only 50 more plus shipping – I get the cook-key integration. Isn't that saving me money as the Cook Key sells for 129 USD as we speak? If you think of it that way, yes. But, you cannot overlook the value in the promotional offers at this time. Currently:
free second bowl (400CAD and no tax and no shipping – all included in the word FREE)
free cookbook (60 dollar value)
the SUPER DEAL BUNDLE at 99 is valued at over 230
the HAPPY USER BUNDLE at 69 is valued at 128
and there will be more to come…
So, you can see, there is a lot to think about. This is the best time to buy the TM5 EVER. It is also the best time to get on the waiting list for the TM6.
Me? I love my Thermomix TM5. I really do. When I owned my TM31, I couldn't imagine it being improved upon. Oh, but it was. It really was! Dramatically. This transition, however, is not nearly as dramatic. The machine looks the same and is the same capacity. The new changes are smart and welcome. But, will cooking with it be significantly different than cooking with my TM5. Impossible. It is just not possible. Not significantly different. Not worth the wait or the extra money. There you have it: my 2 cents worth.
Eager to hear your thoughts, as always!