Summer Online Thermomix Cooking Classes: Pick a FREE Class or Few!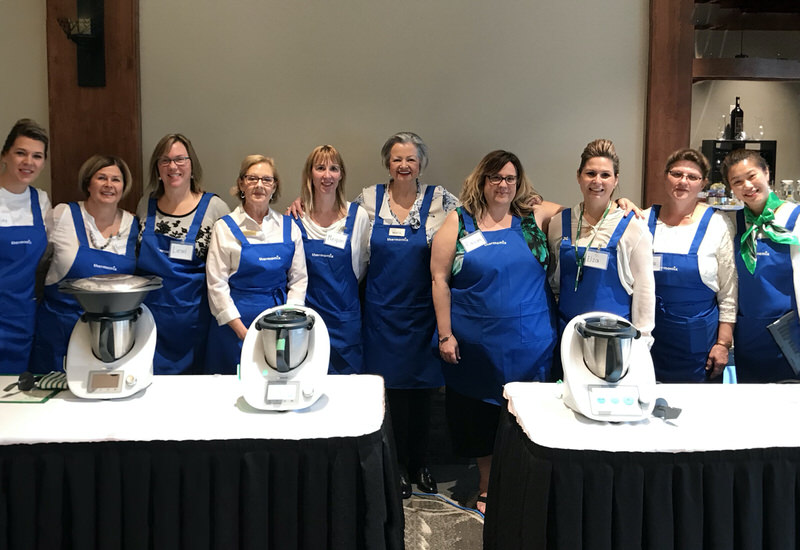 We love our Cooking Classes! We have developed quite a line up of weekly classes for our Thermomix® customers and friends, and you, if you'd like to pop in. It's an up-close and personal view into my world, that's for sure! We have a great deal of fun and I am constantly inspired by those in our classes and what they share. The above photo was taken last November and the last in-person class we held was in February in Calgary and Edmonton.
Summer Online Thermomix Cooking Classes: Our Schedule and Register HERE
Pick a day and time that works for you or a few!
Monday at 11 am MDT: BASICS CLASS for new owners or non-owners! (two simple recipes and a brief Cookidoo® experience)
Wednesday at 5 pm MDT: Cooking with Valza! A class where we COOK our dinner TOGETHER though we have to be in our own homes! (one recipe)
Friday at 1 pm MDT: Cooking with Momsey! My 90-year-young mom, my daughter, and I work thought our "bucket-list" of "what we've wanted to cook" for a long while and you can join us!
Saturday at 12:30 pm MDT: ADVANCED CLASS for owners to inspired new ways to use Thermomix and daily use of Thermomix! (three to four recipes)
Saturday at 11;00 am MDT (twice a month, only): Chinese and English class with recipes from the Cookidoo® Chinese and Taiwan recipe platform! (three recipes)
We have all classes listed on the below link in Eventbrite. When you register, you receive the link to all recipes, tips and preparation list if you plan to cook along! And, why not?
Register HERE: https://www.eventbrite.ca/o/thermomix-canada-edmonton-branch-30245680024
Below you will find overview posters of each of our more than 30 classes over the summer!
Join our Thermomix Canada Community Facebook Page to see the incredible images of the food we all make. It's just one big party over there!
Summer Online Thermomix Cooking Classes: Cooking with Valza!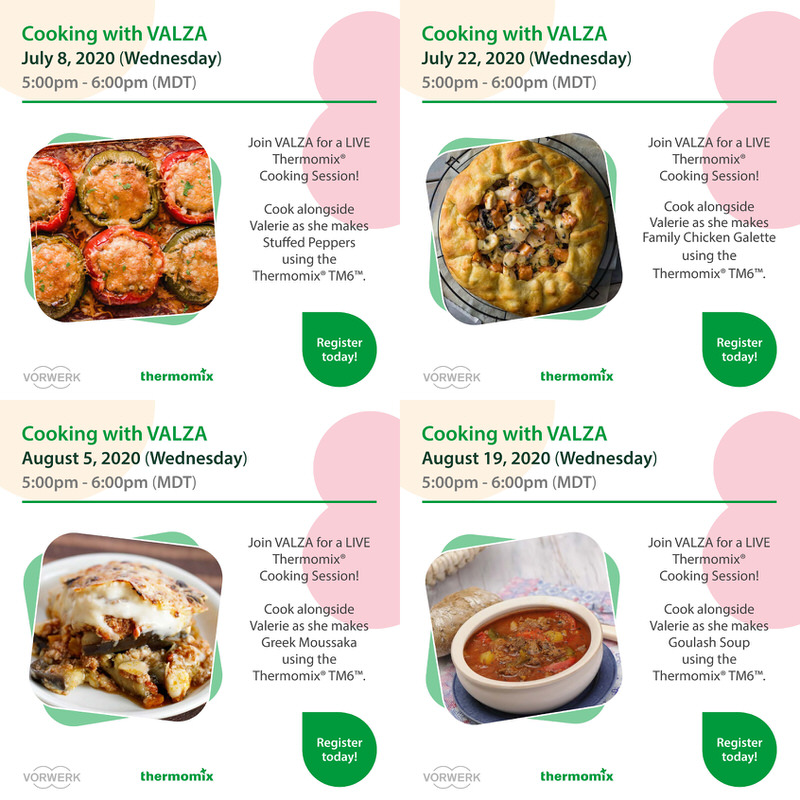 Cooking with Valza, posters for our 8 summer classes above and below. Above are the 4 I am presenting, and below are the 4 my colleague, Elza Pereira, is presenting! That's why we call it "Cooking With Valza!" (Valerie and Elza = VALZA!) I am a Canadian from as far back as I can recall (let's say my whole life and more), and Elza is a Portuguese Canadian. We put our heads together when Covid-19 hit the world so unexpectedly and designed this class to cook a meal together with our customers in our kitchens while they cook the same recipe in theirs! We do this via ZOOM and we have quite the crowd of "regulars" by now!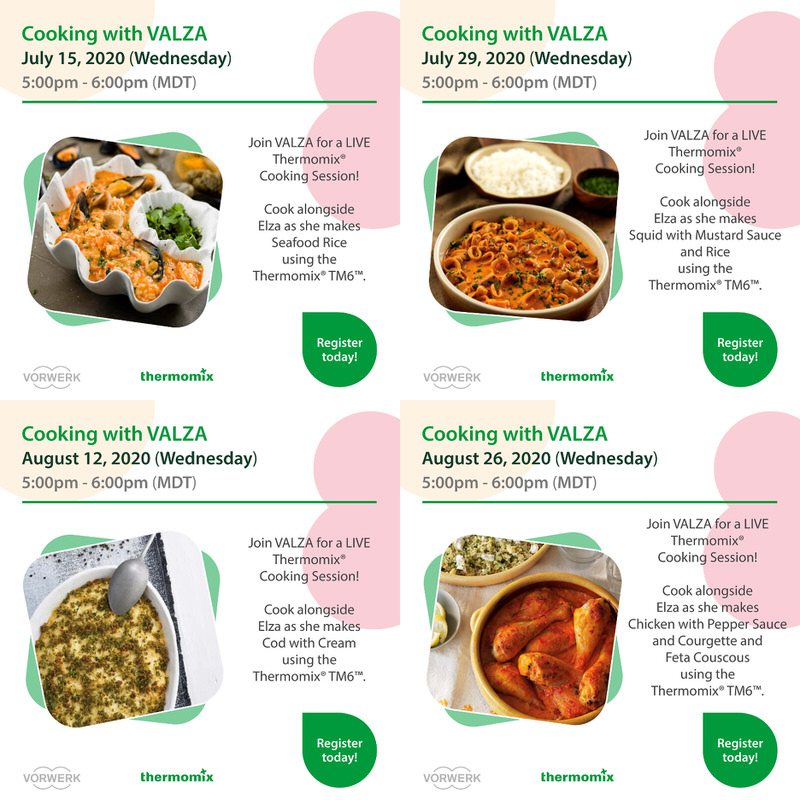 This is one of my favourite classes as it is one basic recipe and the relationships and inspiration that has grown from this experience has surpassed all expectations. Study our posters. I make what I call "home-food". Nothing fancy. Ingredients easily accessible and appealing to my simple "meat and potatoes' kind of guy. Elza makes her "home-food" recipes from the Portuguese recipe platform on Cookidoo® and the learning curve has been such an unexpected delight for me. She has challenged me and I have loved every minute of it. One of my favourite all time recipes was from this class: The Algarve Seafood Stew!
Summer Online Thermomix Cooking Classes: Advanced Cooking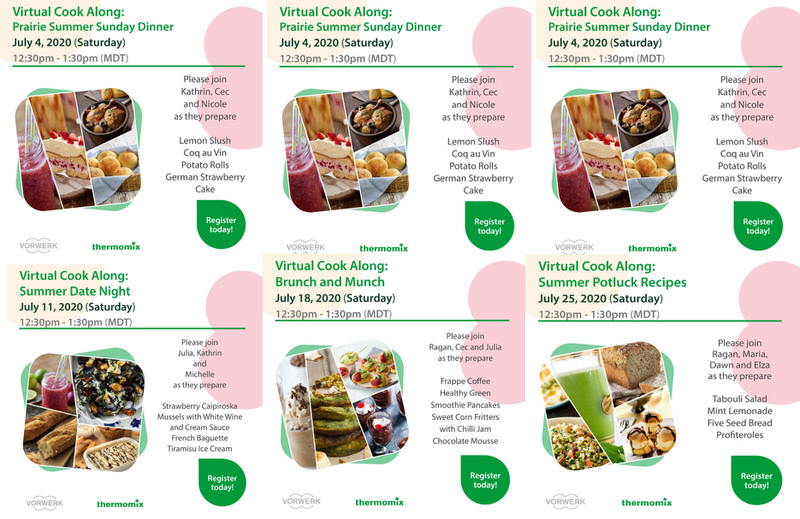 I made the Tiramisu Ice Cream Recipe we're presenting at the July 11 Class already (could not resist) and you shouldn't either. It is that yummy!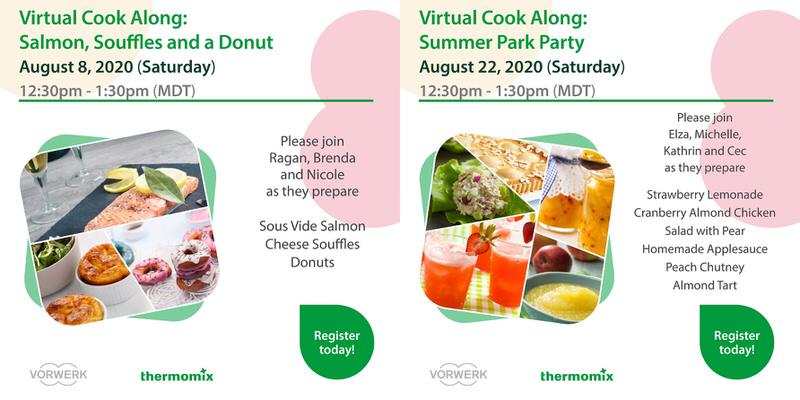 We make almost everything we offer in these classes. I host many of the classes and it is almost impossible to participate in the class and not be inspired to make the recipes! We have such incredible consultants from BC to ON in our Branch. Lucky us!
Summer Online Thermomix Cooking Classes: Bilingual Classes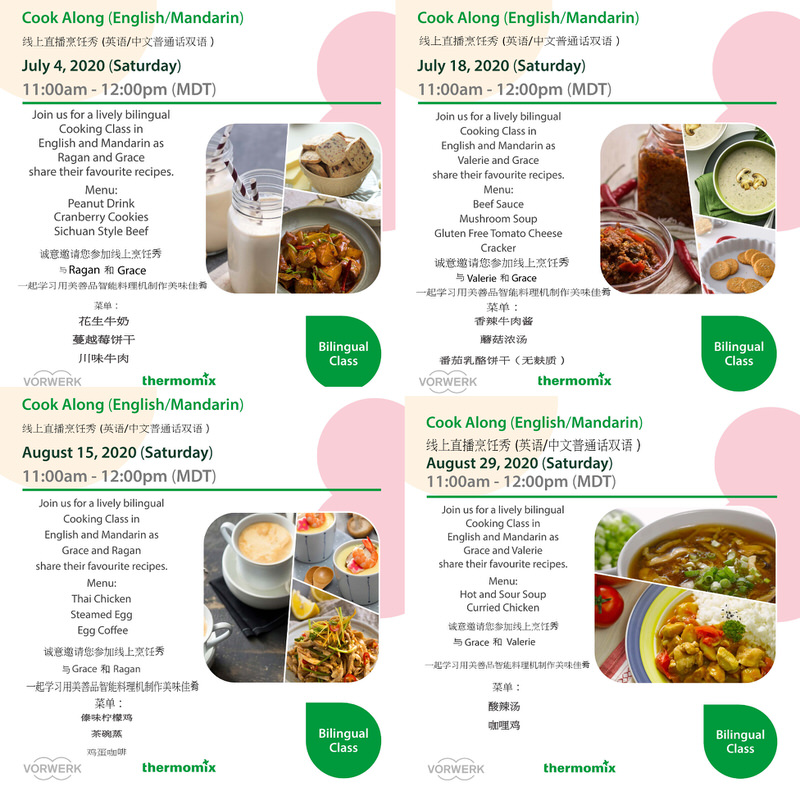 I learn so much from Grace. Karen was her counterpart in these classes, but she's taking the summer off, so Ragan and I are filling in! Talk about a learning curve! Grace translates! YES!
Summer Online Thermomix Cooking Classes: Cooking with Momsey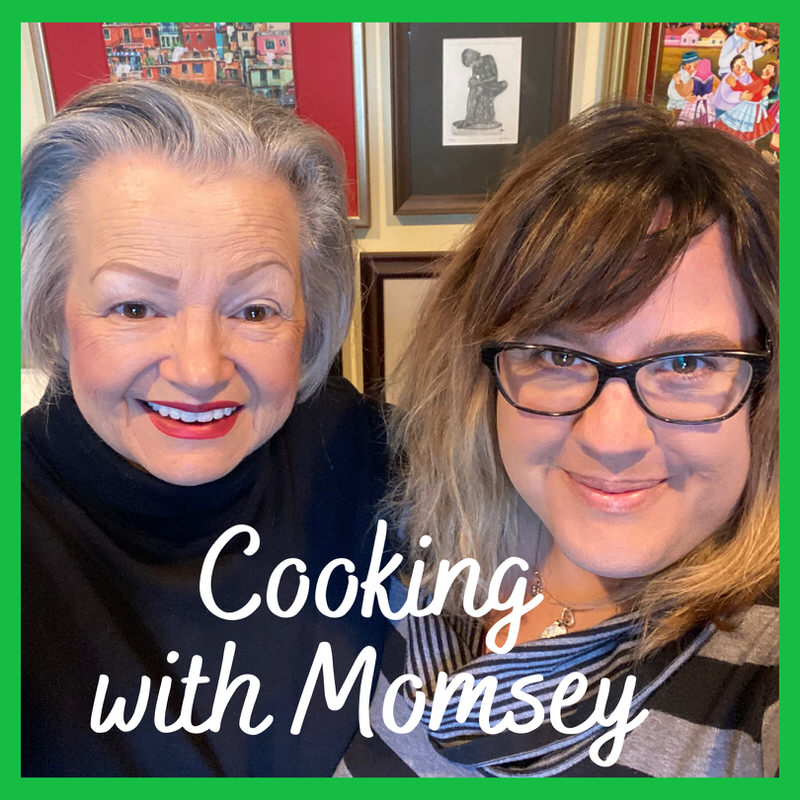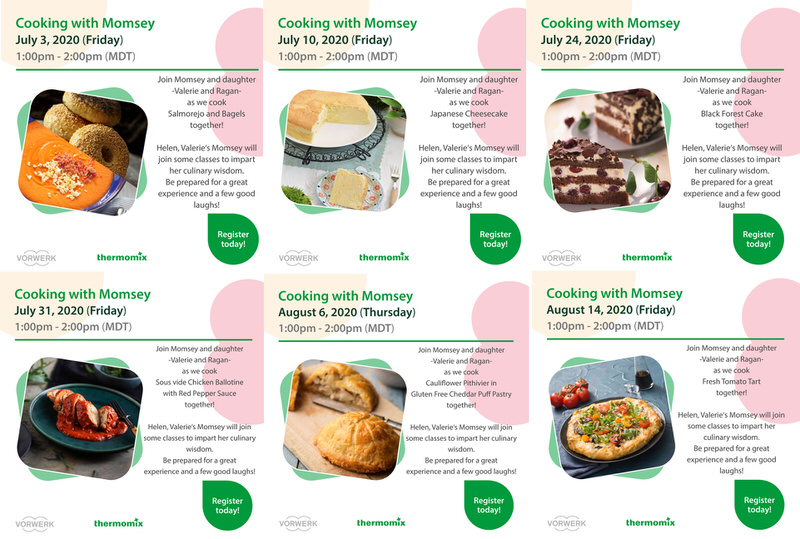 We've had such a blast every Friday, cooking together! Recipes we've wanted to make, at least one of us, and have learned so much! Many times, we have food to give away, as we can't eat it all, so if you are local and attend, we drop it off to you! If there are a few of you (as our registrants are from all over Canada), we just have a draw!
JOIN US! Why not? We'd love to see you!