Hello, Flavour Fest: this crunchy concoction will get you kickin' your heels up!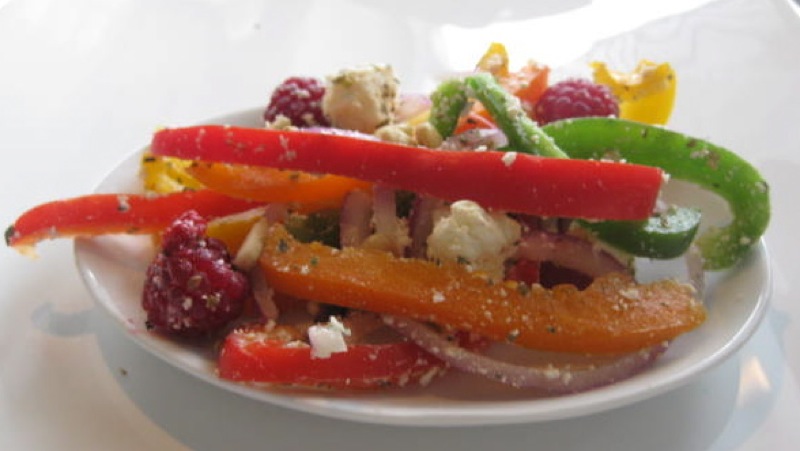 The idea for this flavour combination came to me in the late 80's when I went through my "Greek Phase". I put together coloured sweet bell peppers, purple onion, oregano, feta and I had a modern take on the Traditional Greek Salad. This was a very special salad in "those days"! The raspberry vinaigrette added the je ne c'est quoi that compelled everyone to eat a bite more than usual, and to dunk their bread in the dressing to slurp up the last cheesy bits. This became a dinner staple around our house for years, and a company favourite. We three gals (my two daughters, and I) could never get enough of it; people raved; I glowed in pride. And, today, I still make it, regularly. Nothing has changed except that I make my own vinaigrettes, and love to throw in fresh raspberries if I have them on hand. Pucker perfect!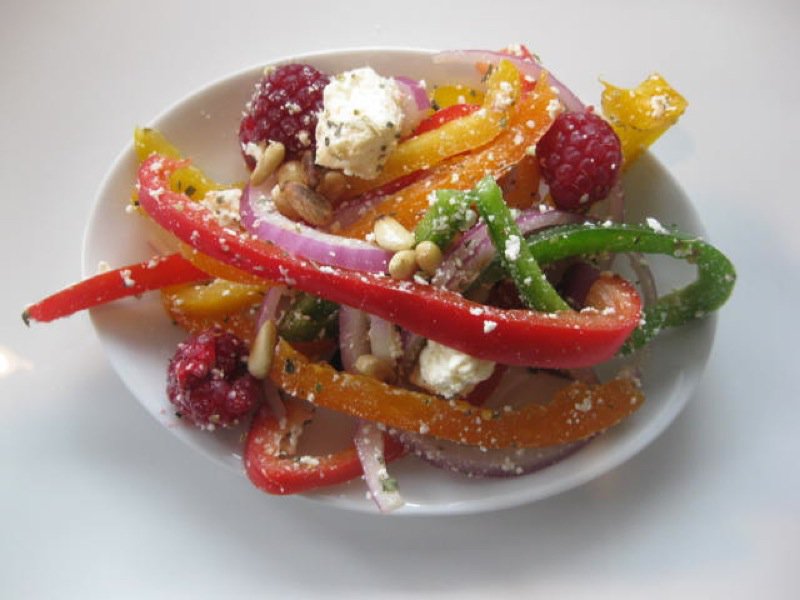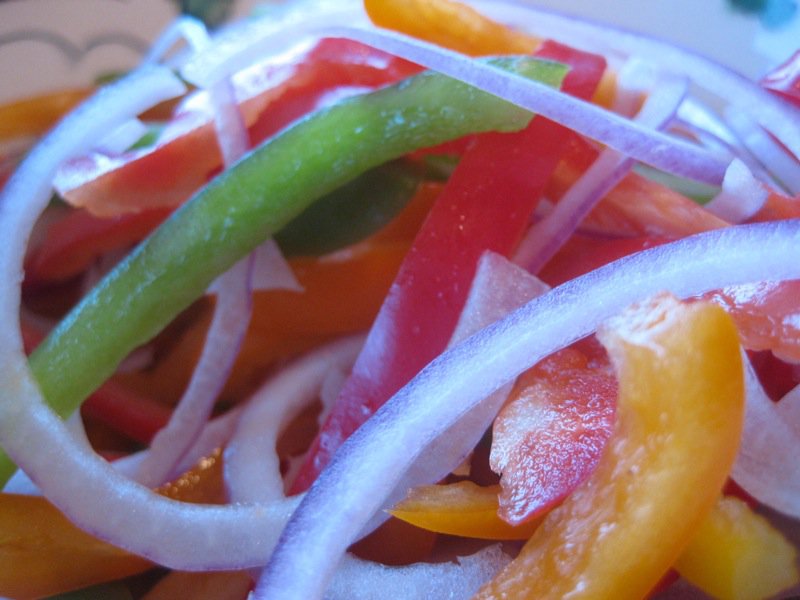 I made this salad with my students for My Nutritious Lunch Project, and Muriel announced: "We're eating a rainbow!" It is so true that colour and crunch add so much to the appeal of a flavourful salad. And this one has it all. It is a full meal, and just that satisfying.
When developing the recipe, I wanted to round out the flavour and texture with a nutty bite; the crunchy and creamy pine-nut fit. Toasted, they are the perfect compliment.
One late summer afternoon, I brought in a glistening basket of ripened red raspberries and put them into the fridge. When I was making this salad and reaching for the raspberry vinaigrette, I found myself stopping mid-reach. Instead, I opened the fridge and gathered a cool handful of the fresh jewels bursting with vibrant juices and tossed them in the salad. Now it exploded with flavour! There is nothing about this salad twenty something years later that is "new and fresh" to our 2010 contemporary, multicultural Canadian palates. But, what I love about it is that it has withstood the test of time, remains a family favourite, and a common company request.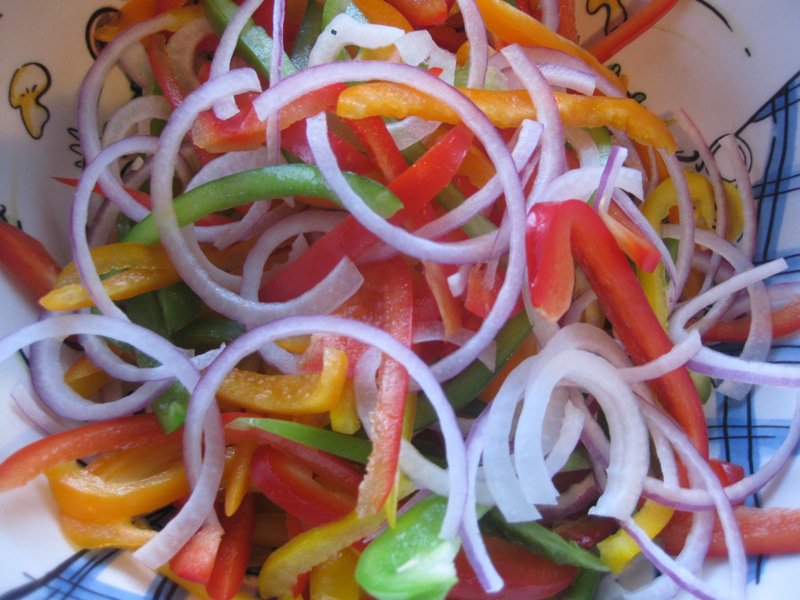 Sweet Bell Pepper Salad with Feta Cheese and Raspberry Vinaigrette
Ingredients:
2 sweet red bell peppers, thinly sliced
1 yellow, orange and green bell pepper, each thinly sliced
1/2 a small purple onion, thinly sliced
400 g feta cheese, crumbled
1 generous tablespoon of Oregano leaves
salt and pepper, to taste
1/3 cup pine-nuts, toasted
2 tablespoons EVOO
3-4 tablespoons rasperry vinegar, or rice wine vinegar (if adding raspberries)
1 cup of fresh raspberries
Instructions:
Toss all sliced vegetables into a salad bowl
Add the cheese, and oregano on top; refridgerate covered until ready to serve
Just before serving, add the oil and vinegar, and the salt and pepper
Toss to coat well; taste, and adjust seasoning, if necessary
Add the pine-nuts and raspberries and give a final gentle toss; serve immediately