Rhubarb Brioche Bread: a Versatile Dough with Delicious Possibilities!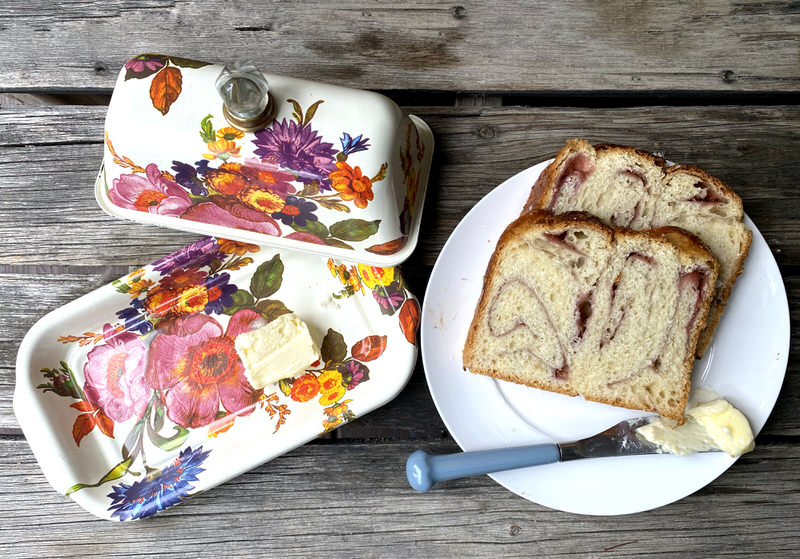 Ragan inspired this baking opportunity and what a thrill it is to be inspired by my daughter to bake in my kitchen! She has such great ideas these days, I just can't keep up, but every once in a while I have to stop everything and just take on her idea as it's so worth it!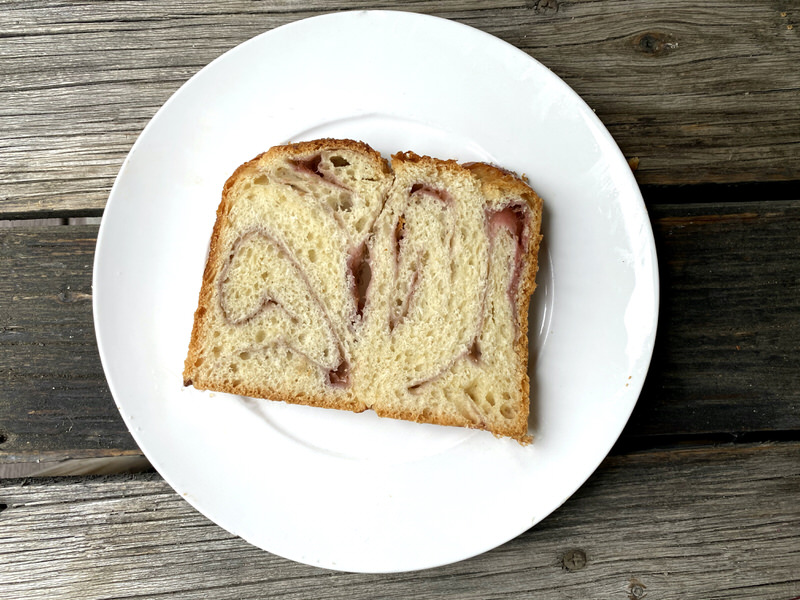 Is that not a beautiful slice of bread? We were delighted.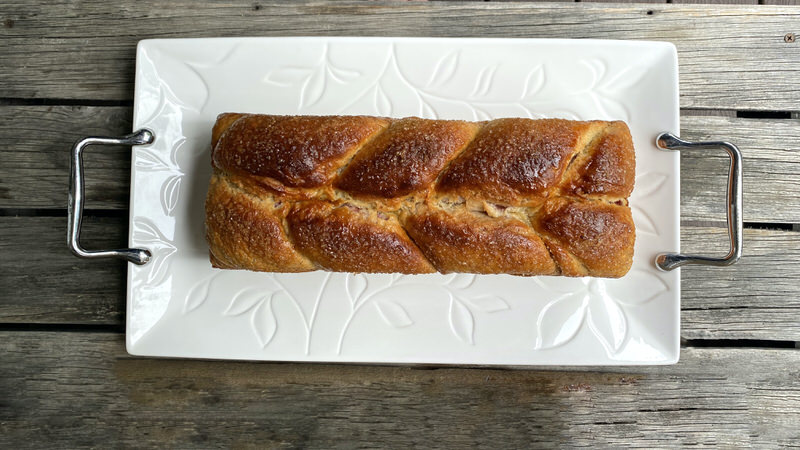 Such a pretty loaf.
Yup. The crunch is as crunchy as it looks!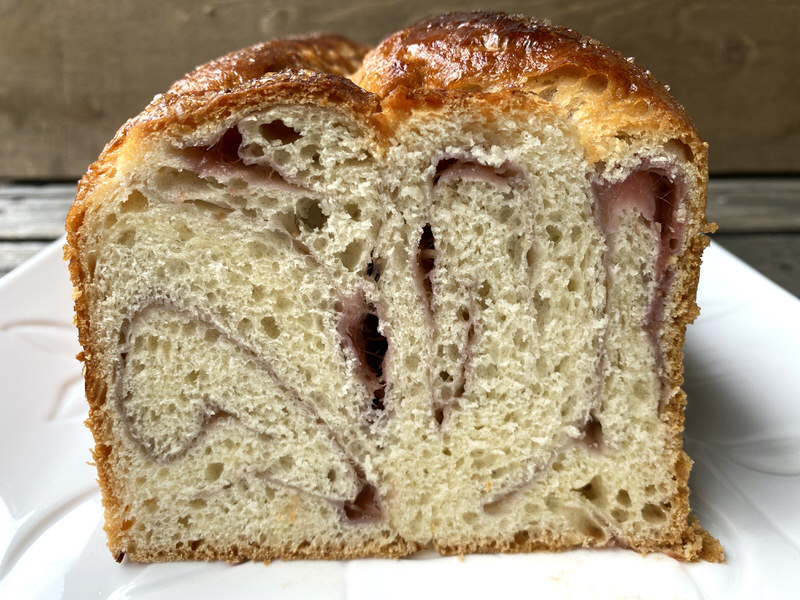 An up-close and personal celebration of our time together, Ragan's homemade Rhubarb Strawberry Jam concoction that inspired the making of this dough and our inspired shape for this loaf.
Rhubarb Brioche Bread: Mise en Place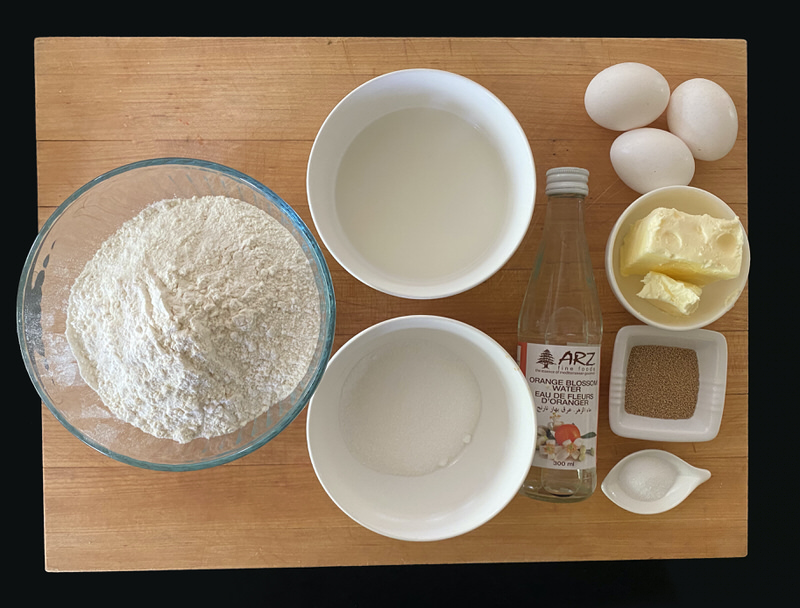 Ragan found a recipe for a Rhubarb Brioche on our Thermomix® Cookidoo® Recipe French platform and thought it would be a perfect way to explore her jam creation. That jam is "the bomb". So delicious… and the flavour and texture of this dough stand up to the power-punch in her jam and is the perfect combination. This recipe is delicious.
Rhubarb Brioche Bread: Making the Dough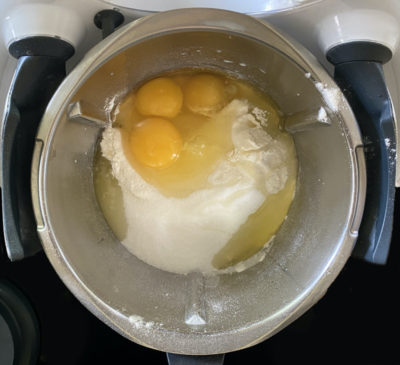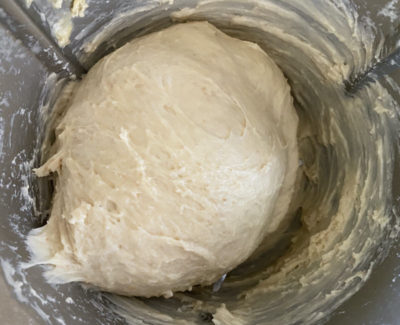 Thermomix® makes the dough so effortlessly I cannot fathom not having this option as I would consider the mess, time, and energy before even considering making dough without one. I have considerable experience with brioche in that I took a bread making Atelier for a day at Le Cordon Bleu in Paris and the brioche making part of the day was a favourite for me. I've made the most popular brioche recipe on Cookidoo® and found it a bit dry, and recently Ragan made this Brioche Hamburger Bun recipe which is a no-fail family go-to burger bun now.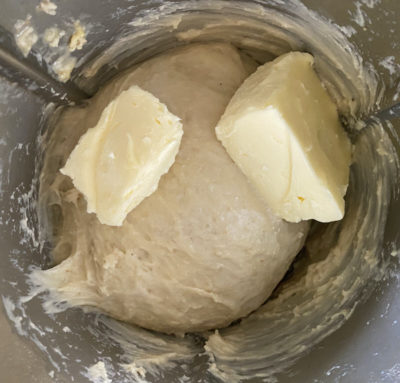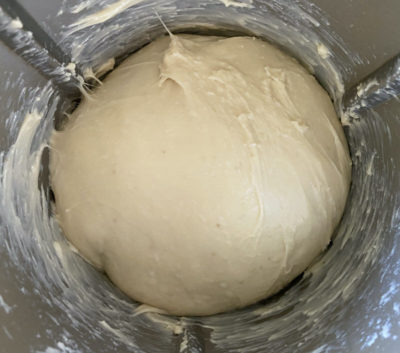 This dough is kneaded for 5 minutes before the butter is added and then 10 minutes after the butter is added. Two minutes in Thermomix is equivalent to 20 minutes by hand, so thankfully I can be doing something else while Thermomix® kneads my dough into soft, supple submission.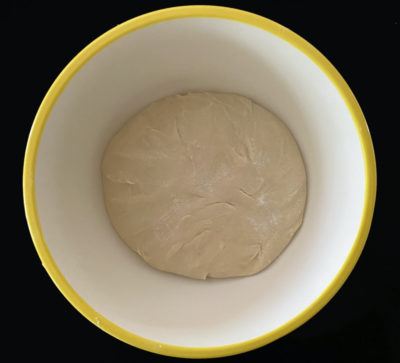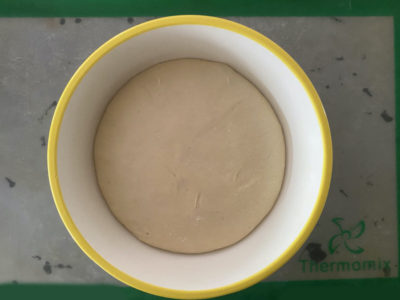 After rising for the first hour, gorgeous dough ready to shape.
Rhubarb Brioche Bread: Shaping and Filling the Brioche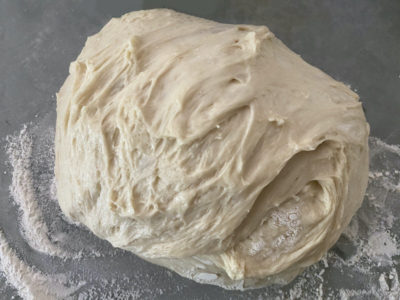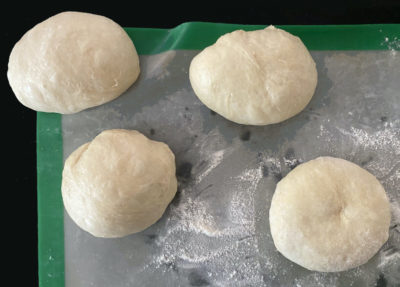 Though the dough is sticky, a very light covering of flour on my hand and the work surface suffices. No need for more. Divide into 4 equal portions.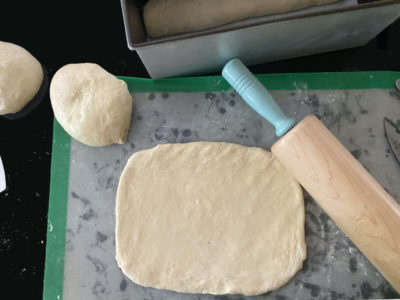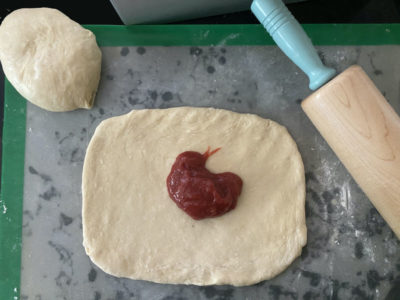 Roll each portion into a rectangle and divide jam equally onto each portion and spread with an offset spatula.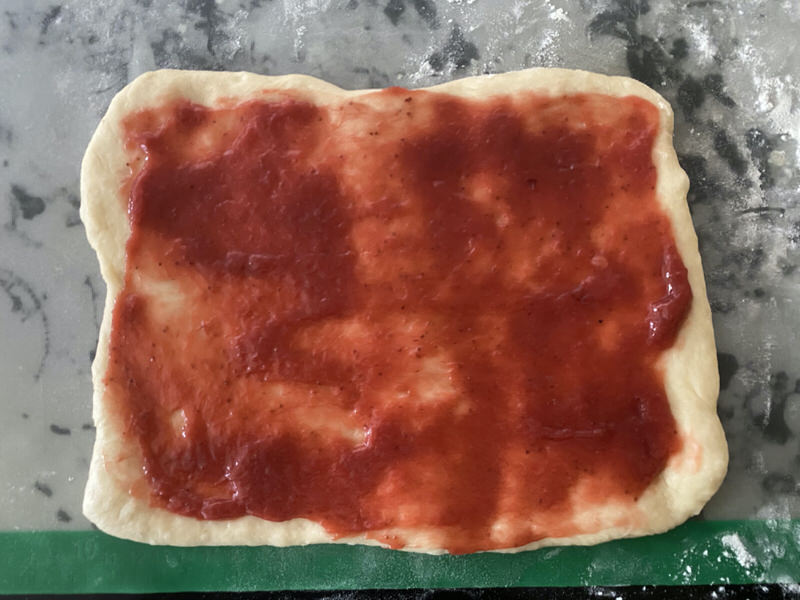 The jam can be even more generous. Dollop a good 1/3 cup, or more, on top of each rectangle and roll, leaving enough space on sides to secure the roll without jam oozing through.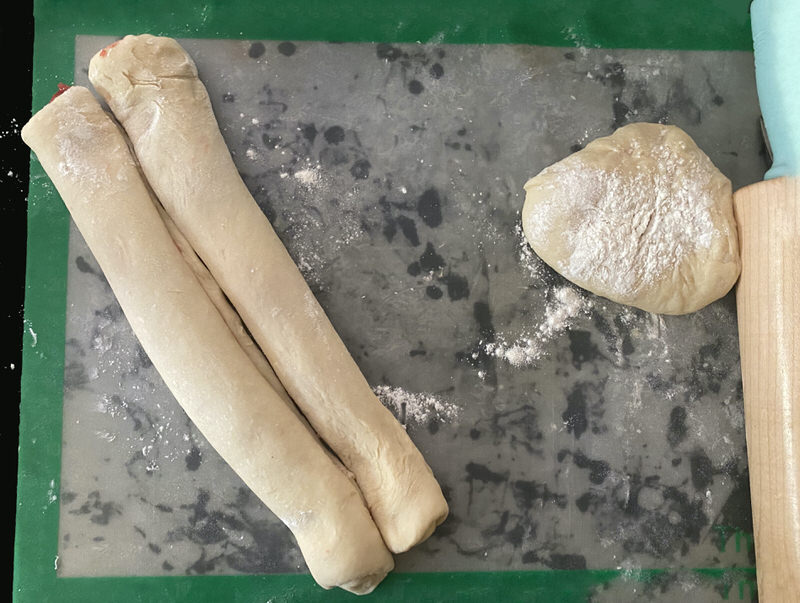 We discussed options. Should we just lie these cylinders in the pan and let them rise and as we slice the loaf, swirls would be revealed? Should we braid it? Should we have made the dough into squares and then triangles filled with the jam rolled into croissants? So many possibilities, but at this point, twisting seemed like a good option. Let's try it.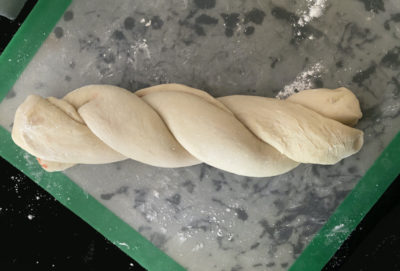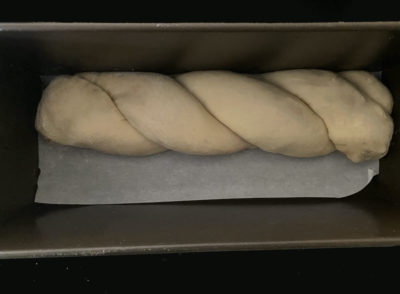 We twisted two of the rectangle filled cylinders together and gently placed them on one side of the bottom of the loaf pan. The video below will show you how we did it.
Once both twists were placed in the loaf pan side by side, the dough needs to proof another hour.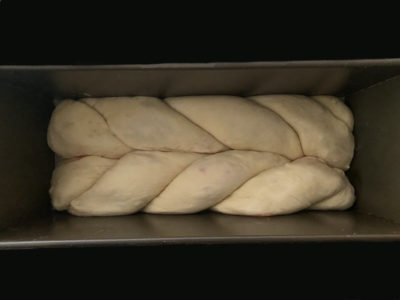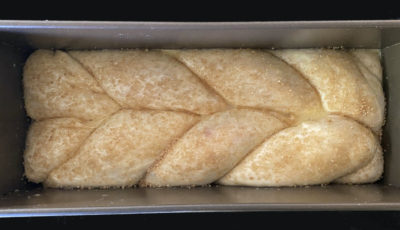 An hour later, the dough is brushed with egg and then sprinkled with Demerara Sugar for extra crunch and sparkle.
Rhubarb Brioche Bread: Baking the Brioche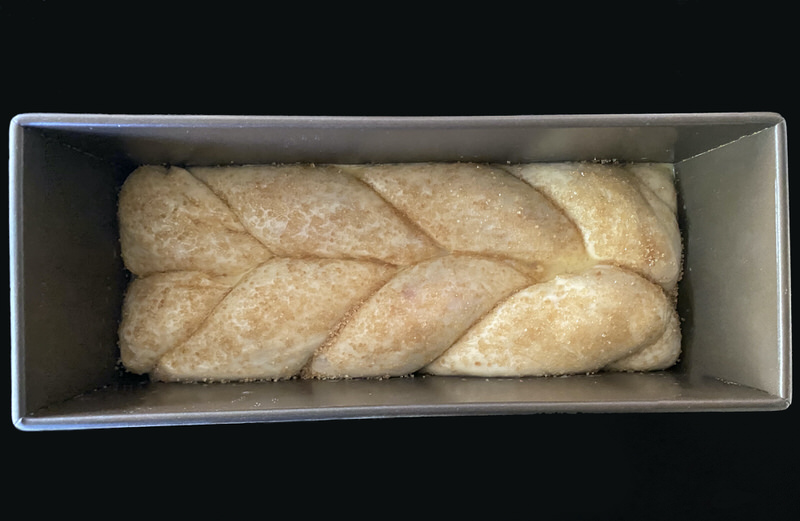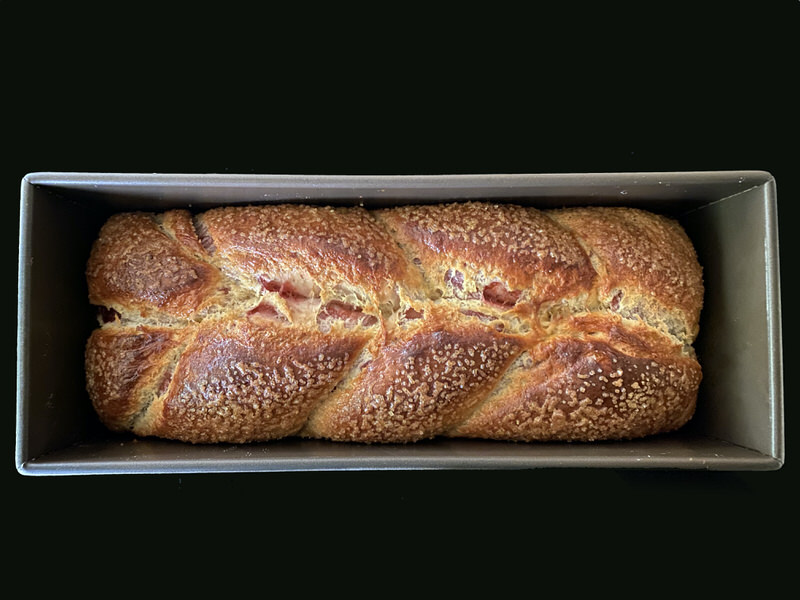 We were tickled. So gorgeous.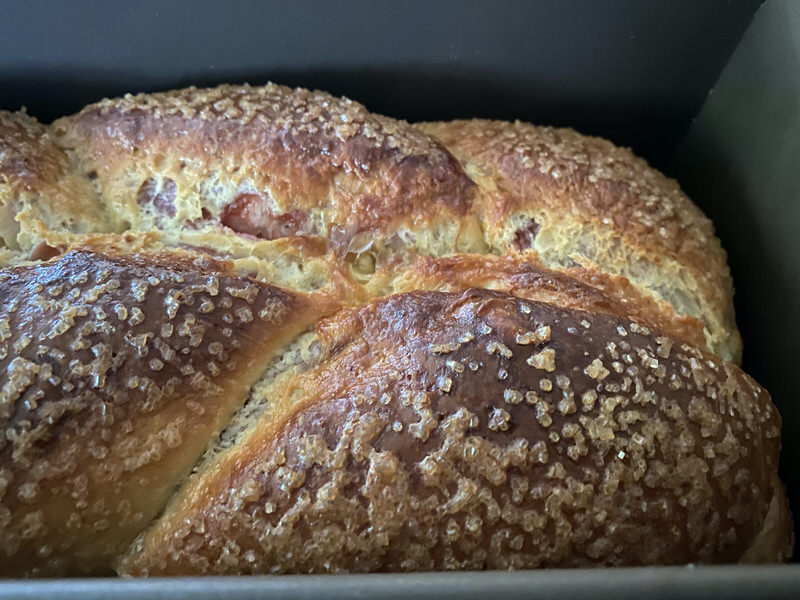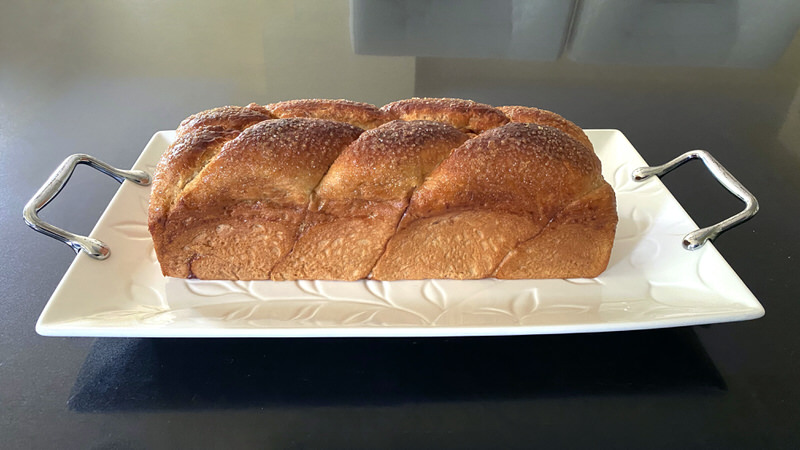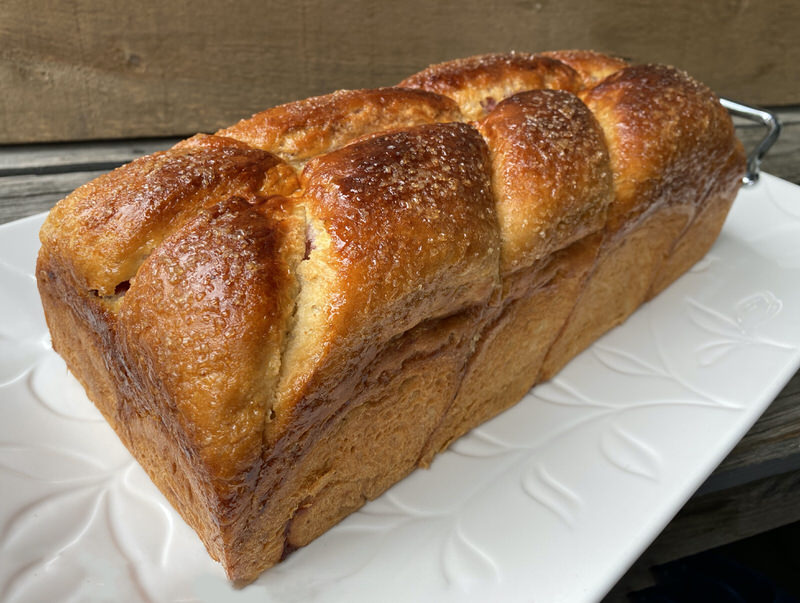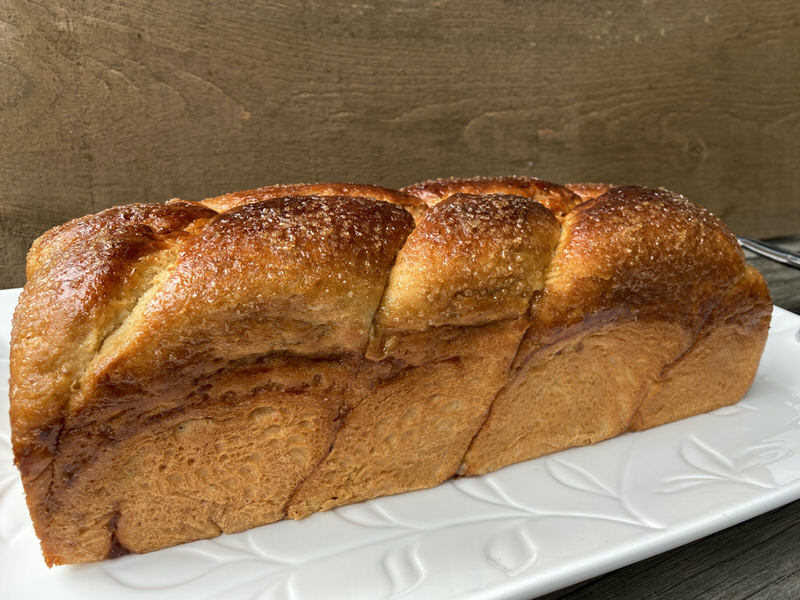 Forgive our self-indulgent ogling. We were delighted with our creation! And so excited to see "the slice". Anticipation!
Rhubarb Brioche Bread: Serving and Tasting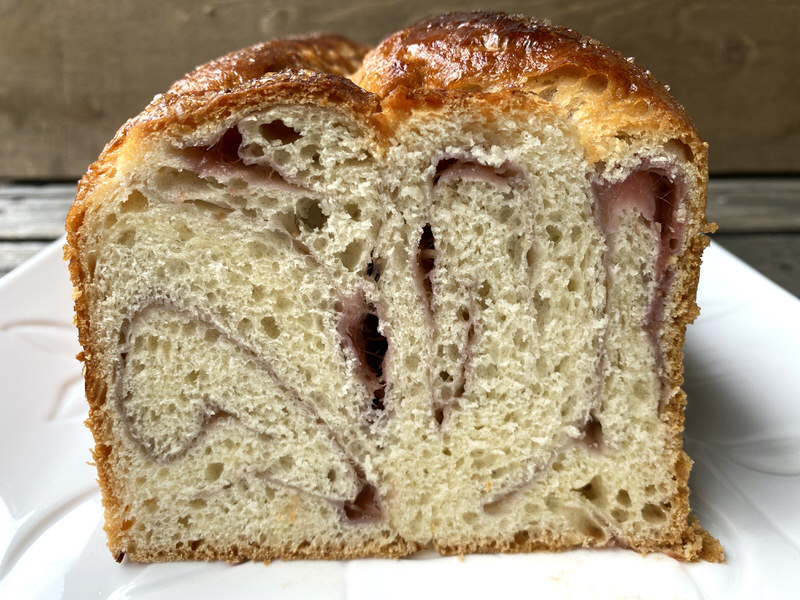 Yes! So pretty! And irresistibly fragrant.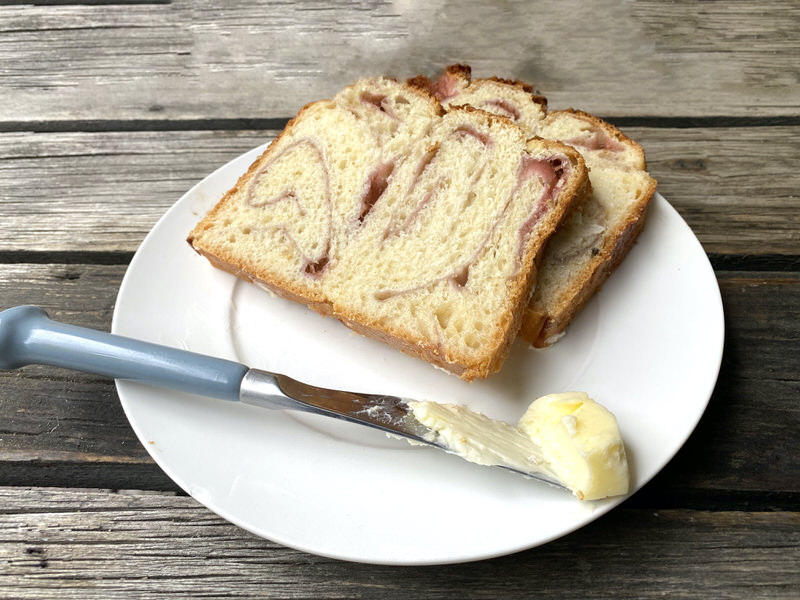 Brioche with butter? Of course!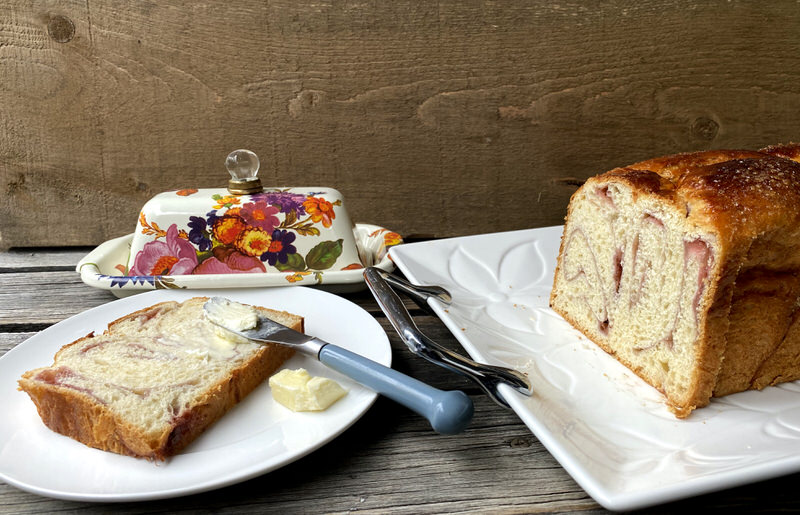 Delicious.
And, even better toasted. So good that I forgot to take a picture. Let us know if you make it or what shape this recipe inspires you to make. My reward for sharing my recipes is hearing that my readers make them! When this happens, usually I am inspired further by the insight shared through their experience! Please share!
Rhubarb Brioche Bread: The Recipe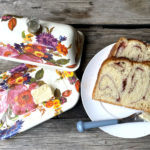 Rhubarb Brioche
A delicious versatile recipe made effortlessly in Thermomix®
Prep Time
2
hours
10
minutes
Ingredients
500

grams

all purpose flour

200

grams

whole milk

15

grams

yeast

5

grams

salt

90

grams

sugar

3

know-your-farmer eggs

125

grams

unsalted butter,

cut into pieces

10

grams

orange blossom water

350-400

grams

Rhubarb Strawberry Jam
Instructions
Place milk, yeast, flour, salt, sugar and yolks into mixing bowl and knead for 5 minutes

Line a loaf pan with parchment paper and set aside

Add butter and orange blossom water and knead for 10 minutes

Transfer dough to lightly floured bowl, cover proof 1 hour, or until double in size 

Gently place dough onto lightly floured work surface and divide into 4 equal pieces*

Flatten each piece of dough into a 5 mm thick rectangle using a rolling pin

Spread with rhubarb and roll up, one at a time, twisting two together and placing next to each other in prepared pan

Cover with a cloth and let proof for 1 hour until double in size

Place a small container of water in bottom of oven and preheat to 180°C or 360˚F

Brush the brioche with beaten egg yolk and sprinkle with granulated

Bake for 30 minutes then lower the temperature to 150°C or 330˚Fand continue baking for 30 minutes, or until deep golden brown

Remove from oven and cool completely
Recipe Notes
*Alternatively, divide dough into two equal portions and roll each into a perfect square, then slice into two triangles, spreading each of the four triangles with jam. Roll into croissant shapes and place into loaf pan alternately at angles. Or, divide into 8 – 12 portions and fill each with jam making individual croissants, twists or stuffed brioche buns. Baking time would be considerably less if making individual portions baked on a sheet pan.