A Canadian Food Hero from Prince Edward Island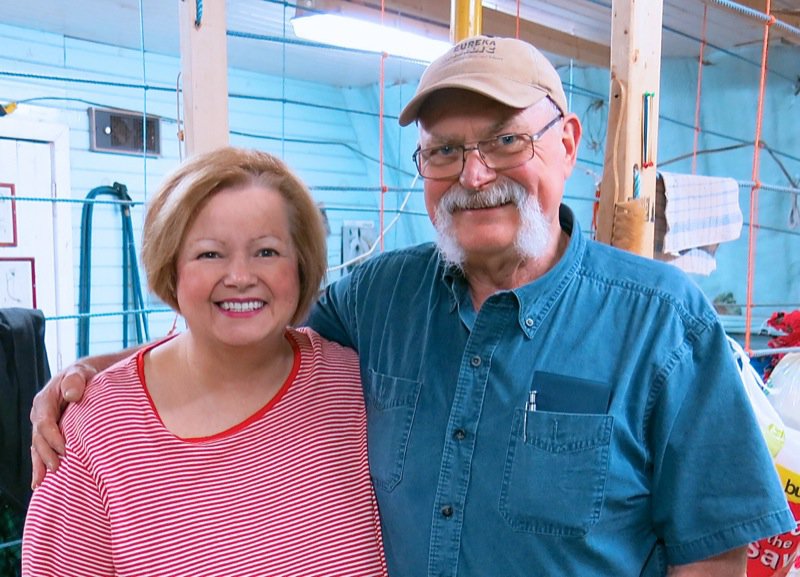 This past May, Vanja and I traveled through the Atlantic Provinces after the Slow Food in Canada National Conference in Tatamagouche. After a call out for not-to-miss spots, Lindsey and Dana had Al Picketts on their list with a message to "bring back as much of his black garlic you can possibly pack in your suitcase"! Having only heard of Black Garlic the year prior, seeing it sold at our local Italian Centre Shops and at the City Market Downtown, Al went on "the list."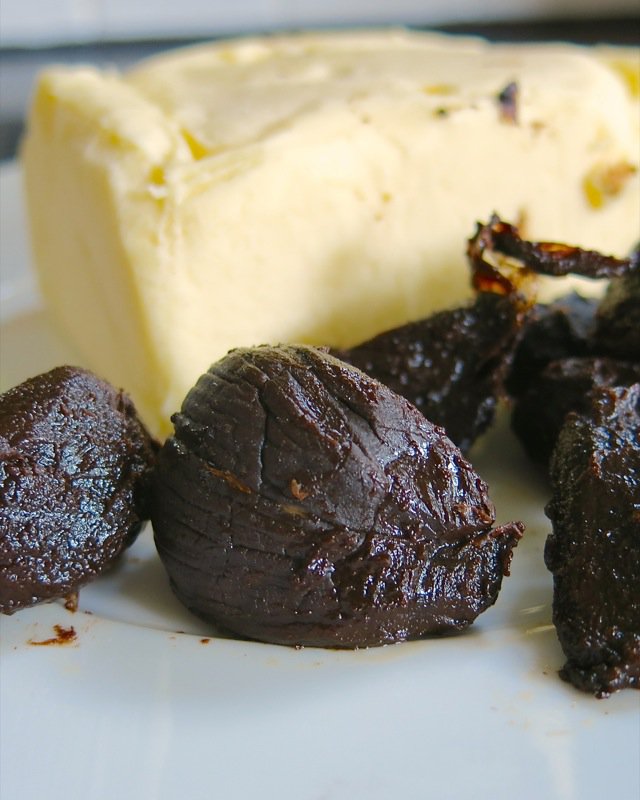 I called him to make an appointment to see his operation and to put him on our itinerary. An hour and a half later, I was in love. Seriously. I could not wait to meet Al "in the flesh". Yes. His story is that captivating. "Well, don't expect much, Valerie. I'm really not much." He said that at least a couple of times when I expressed my delight in connecting with him and zeal about our future meeting. I could not disagree more. The Canadian Food Experience Project Challenge for April 2014 is to highlightA Canadian Farmer or Producer. I choose Al!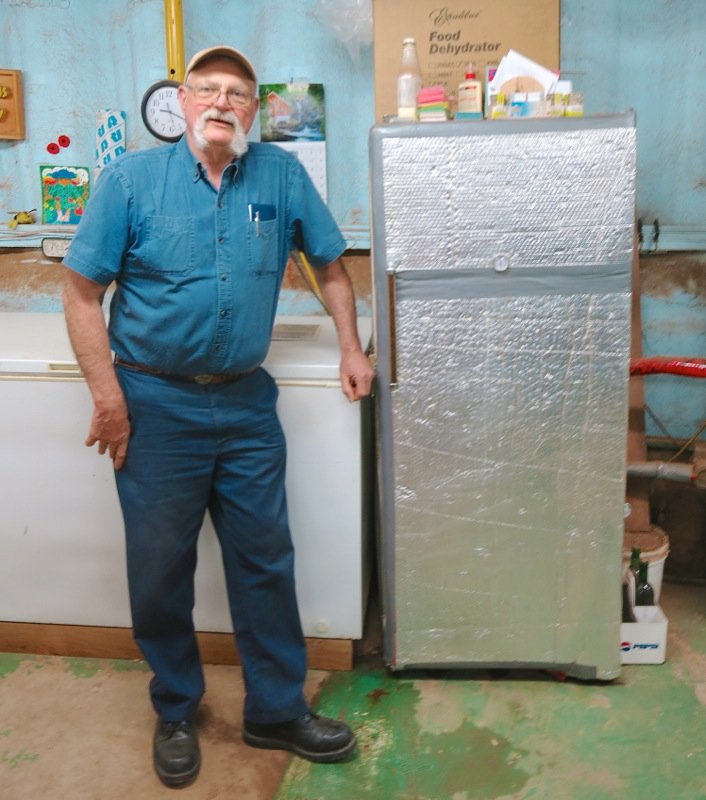 It all started with bees. Seriously. Al was a very successful and very happy honey bee farmer. However, when his hives died due to pesticide use by surrounding grain farmers, he decided to grow garlic. All kinds of garlic. Almost every kind of garlic. He is most famous for his garlic seed, knowledge of garlic varieties, and his innovative sustainable farming practices.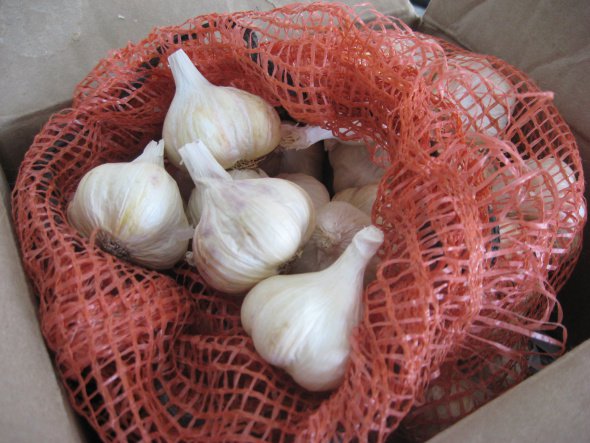 He had heard of black garlic, however, and asked a friend going to Paris to bring him back some. She brought back two bulbs, one for him and one for her. He still has the original wrapper it came in. "She paid about 160 dollars a pound when I translated the amount from the ounce she bought. That 40 grams from Paris was 16 dollars. It was pretty tasty stuff and I wondered about how it was made." (photo above by Le Jardin du Village)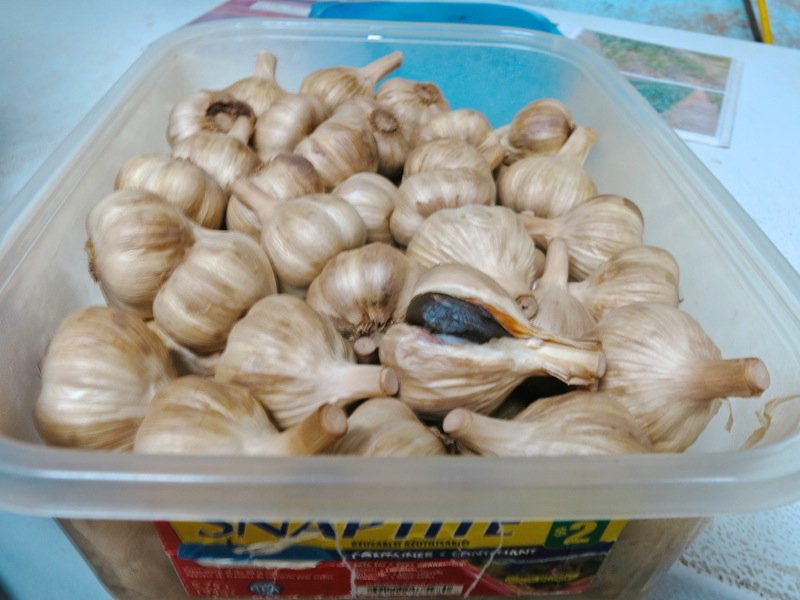 Al read, researched, experimented, and deeply pondered the possibilities. Black Garlic processes were saturating his brain and one night, "the final push of how to do it came to me in my sleep"; he dreamt the solution. Seriously. He got up in the wee hours, and went right to work building the strategy that came to him in his dream. Thus, the name of his company: Eureka Black Garlic!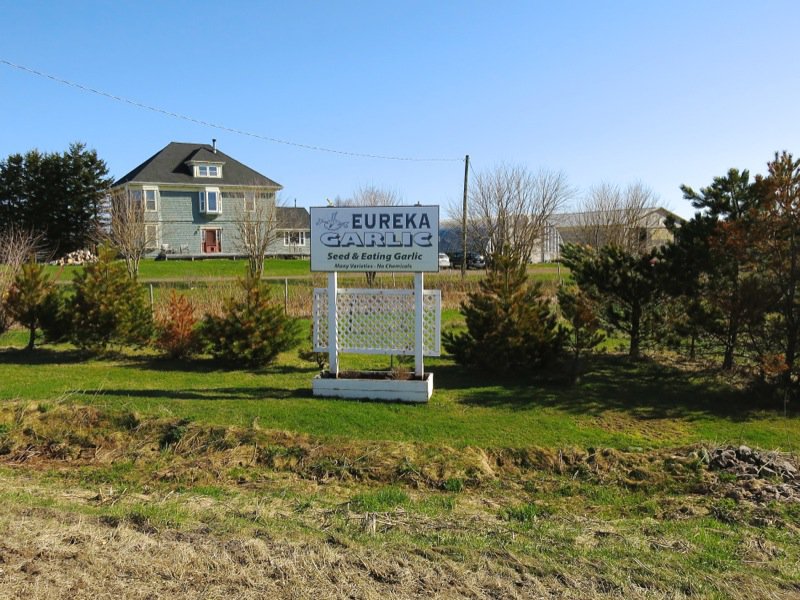 Suffice it to say that it involved an old electric water heater, a circulation pump that he had used during his honey operation, an old fridge that was turned into a cooker and more miles of copper tubing than he could possibly recall. He added "more and more and more" until what he built and what he had envisioned were the same. He can control the temperature of the fridge and has it padded to keep the heat inside. The beauty of this operation is multi-fold; how intently small it is, how primitive it appears, how he was able to use items he had on hand (with the exception of the copper tubing) and how truly brilliant it is. This little old unsuspecting apparatus makes the best black garlic in the world.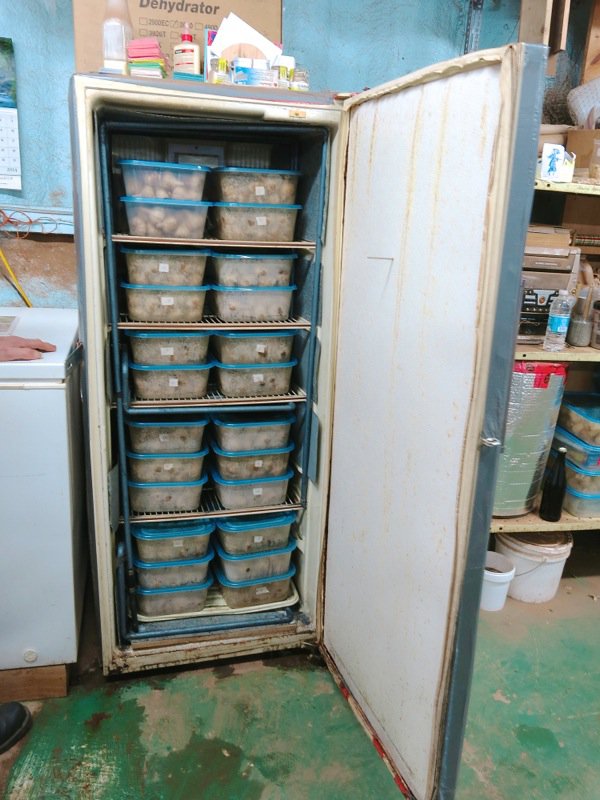 The copper tubing is there, but has turned that blue silvery colour with the humidity. Can you see it under the bottom and along the sides? Now, I have not tasted all of the black garlic in the world. That is true, but I have tasted what is known to be amongst the very best and it is delicious, but the texture is quite simply off putting. Al has been able to create a texture within his Eureka Black Garlic that is fork mushy tender and melts on the tongue.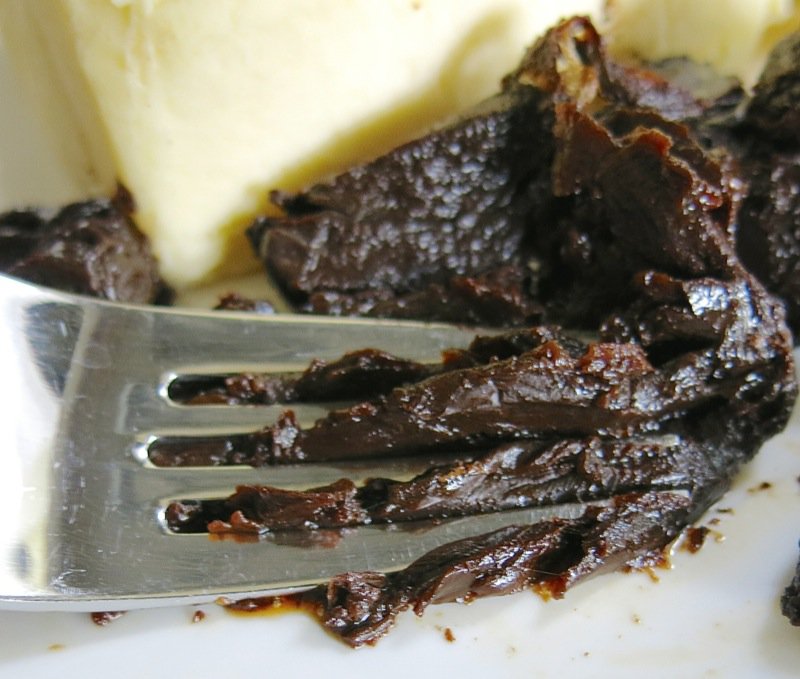 Al told me that chefs told him they liked the taste and the colour of the Korean Black Garlic, but didn't like how dry and rubbery it is and hard it is to work with to turn into a sauce. Al said, "They told me that it is like chopping up gummy bears. We want something that is moist, that you just squish out with your thumb, and I thought: I can do that, so I aimed for it without a clue how. And now, you can mash my Eurika Black Garlic with a fork and blend it into a sauce in seconds!" (For the first recipe I have made using it, check this out.)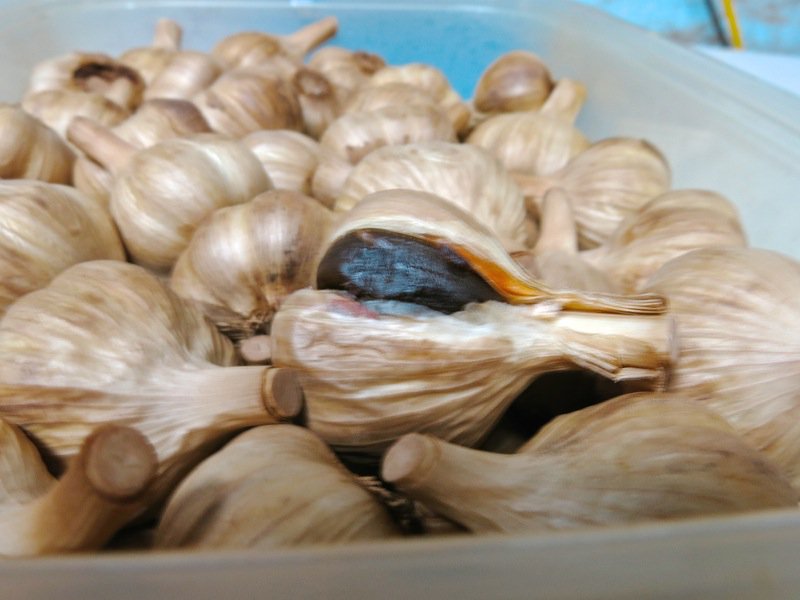 Al's Eureka black garlic is sweeter than the Korean black garlic. It melts on the palate and all corners of one's taste spectrum kicks into gear as this morsel hits all the high notes: sweet and salty with an umami-whammy! The flavour profile can be compared like this: Black Garlic is to raw garlic as the White Truffle is to a Button Mushroom. Completely different, yet in some ways, similar. The deeply earthy sweet almost Balsamic note provides a foundation for a gentle spicy garlic kick and subtle sour-sweet Tamarind likeness. Couple this novel umami laden flavour mixed with the unexpected butter like texture and you will find yourself having a "Eureka" moment. There is simply nothing else like it, anywhere.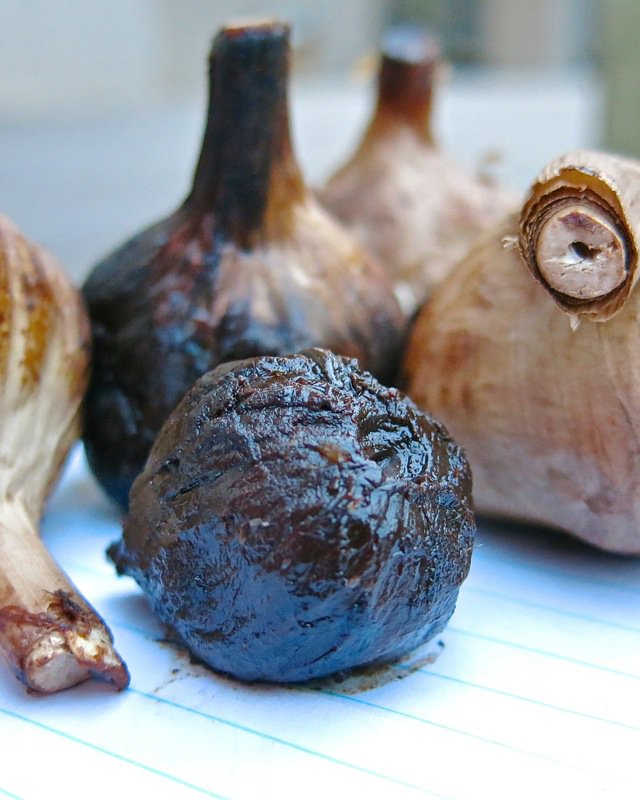 "Chefs love mine as the Korean tastes a little burned and makes a grainy sauce with a bit of a grit. Mine has no graininess." Al relates matter-of-factly. "We haven't figured out the shelf life yet. I have ½ pound in a ziplock freezer bag in back seat of my car and it is still perfectly good. It's been there a year 3 months." (April 2014)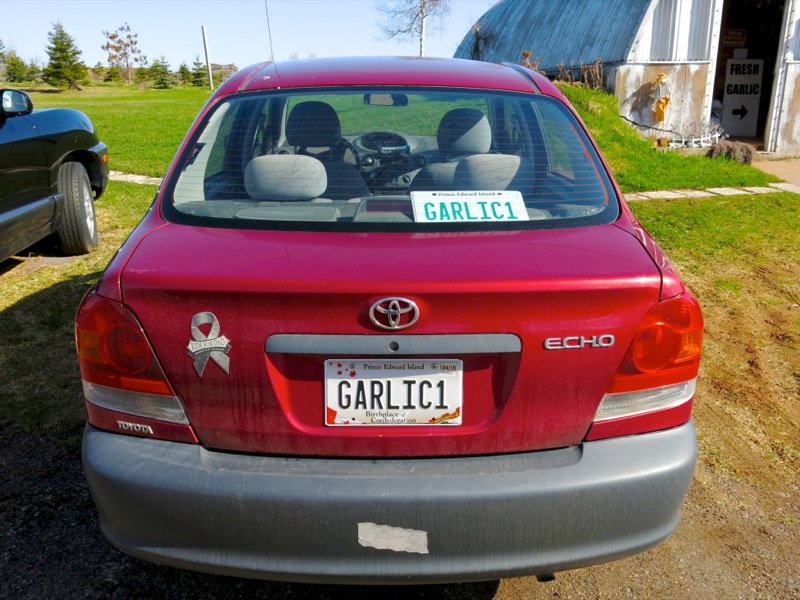 Did I say he has a sense of humor? One can imagine the aroma when opening the door on a simmering day with a bag of this black gold in the back seat. "I cook it for 23 days. Some people will say 30 days and some will say 60 days. If I have my temperature just right, it takes 21 days. I do 23 to get it extra black. When as moist like mine it is more of a deep chocolaty brown than a black. The Korean is darker, but I go a couple more days for the colour. The flavor is set at 21 days, though. It takes another 3-5 days to cool and dry. It gets dumped onto screens in a smaller room with a de-humidifier that cools it down and dries it up."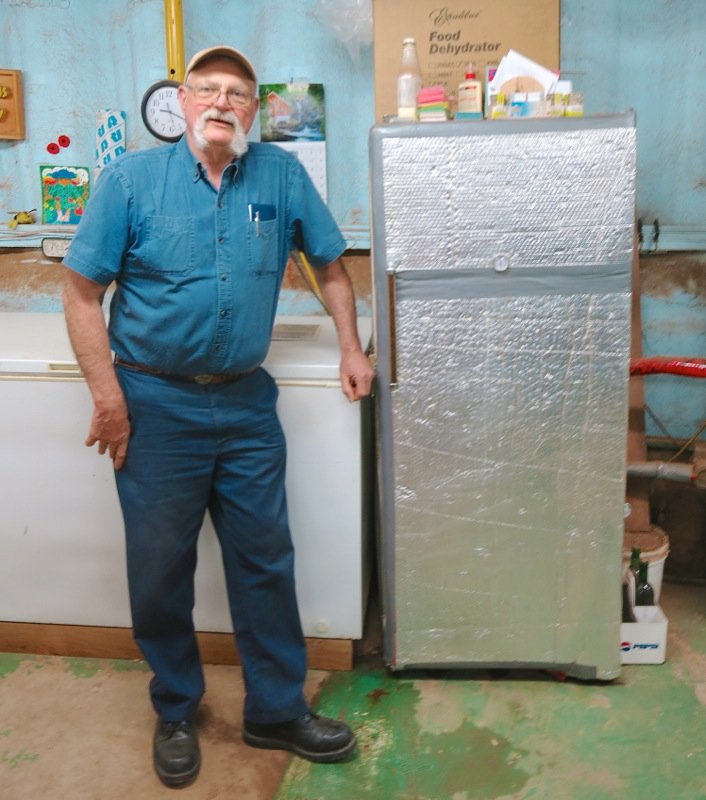 Noting the tremendous product he has created and the potential for this business, Al's response, "I am as low key as you can possibly get. I would far rather have people enjoy it rather than make a lot of money out of it." This man walks his talk. He is remarkably generous with his time. Though his product is much superior to any other on the market at the present time, he sells it for half price of the Korean black garlic wholesale price. That would now be about 60-80 a pound; Al sells the Eureka Black Garlic for 30 a pound. One hundred, if you buy 4 pounds. "Should I charge the same as the Korean stuff ? People are always telling me that it is a different product and much better and that I should be charging more, but I don't want my business to grow. I like it how it is. It works for me."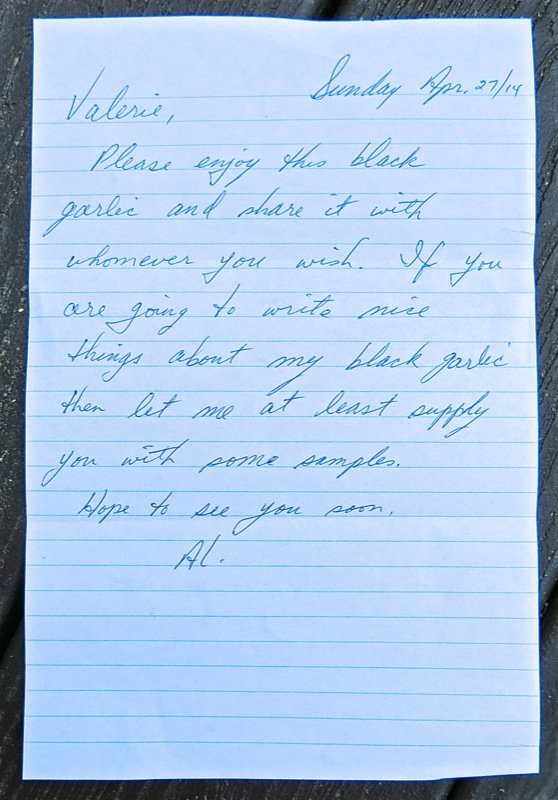 At this point, I could stand it no longer. I couldn't wait until after the conference to taste this garlic. I could hardly wait until the next day. I wanted everyone at the conference to taste this product, so made arrangements with Al to ship a 1 pound bag with medium and smaller than medium bulbs to Tatamagouche in time for sharing. How will I pay you: PayPal, e-transfer? "You're comin' to see me, aren't ya? You can pay me then." That kind of says it all. I was enraptured. Trust and integrity are not as common as they once were in my personal landscape. I value both above all.

And the above letter was taped to the box the garlic was mailed in that was shared with my enamored Slow Food in Canada colleagues; however, I hadn't seen it, so when we arrived, were ready to pay. "What the heck are you doin'? Didn't ya get my letter?" I cherish this letter, though I was going to write about the Eurika Black Garlic anyway. We paid for the black garlic we brought home, I will add. I fervently believe in paying our farmers a fair price for their produce. This is a very fair price.
Al charges:
2 dollars for a small bulb in an individual bag for tasting
50 gram bag – 2-3 bulbs – small ones 5 dollars
½ pound is 17 dollars
1 pound for 30 dollars
4 pounds for 100 dollars
Most restaurants buy 4 pounds for 100 dollars; however, he has one sauce maker that buys a 50 pound tote and he packages that one in large and extra large bulbs so it is less work for them. You can buy it from him and trust that he will mail it to you when he says he will. Simply email him here: al@eurekagarlic.ca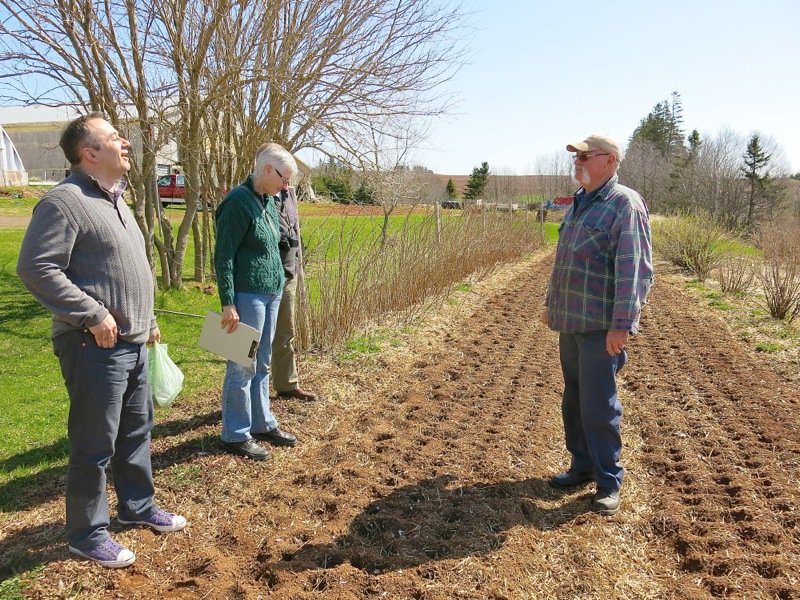 Remember that he said, "Don't expect much because I'm not much."? When we arrived at our appointed time, there was another couple there taking notes fervently and trying to get all of Al's secrets out of him. He was hilarious. They didn't even catch on at first. "What temperature do you cook the garlic at?" The gentleman asked. "Well, if you knew that," Al remarked, " You'd be in the bottom of my compost pile."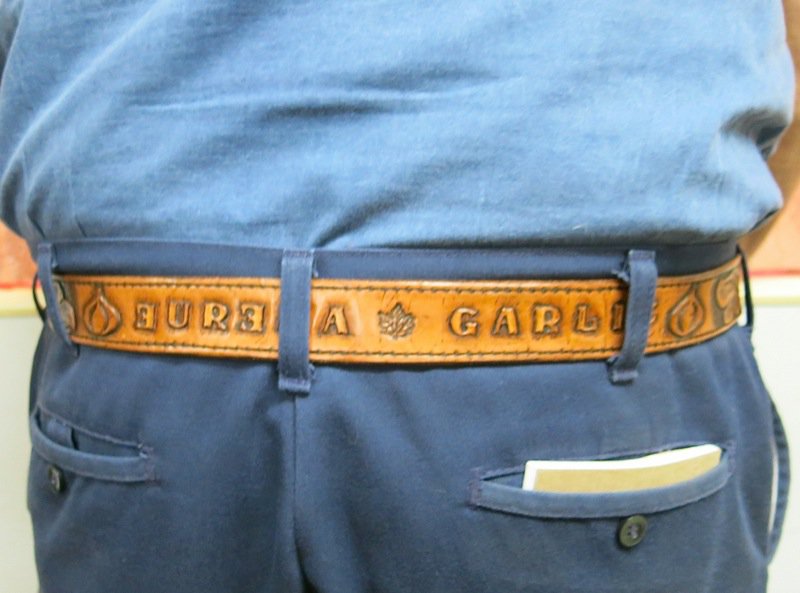 This is a guy with a sense of humor, let me tell you. He doesn't miss a beat or crack a smile when he cracks a joke. He is the ultimate hoot! We enjoyed our time with him so much, yet we were on a rather tight schedule. I had save a couple of hours for Al, but that would never be enough. "Finally, I just said, I am so sorry, Al, but we are going to have to leave." We hadn't really talked at all. Just listened to his conversation with the couple, yet that was enjoyable on its own. "Don't you want to see the garlic in the fields?" expressing shock that we would leave without the full meal deal. "Of course, we absolutely do!" And out we went.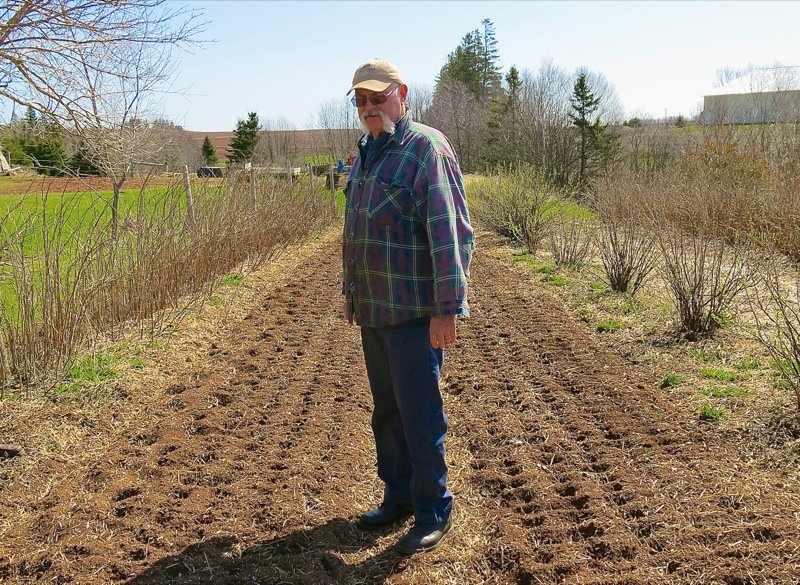 This is truly a man out-standing in his field. (That one's for you, Al!) Above is the Spring garlic field. I haven's had success with Spring garlic. It doesn't grow into a bulb for me; the planted clove may become 2 or three, but it has been disappointing.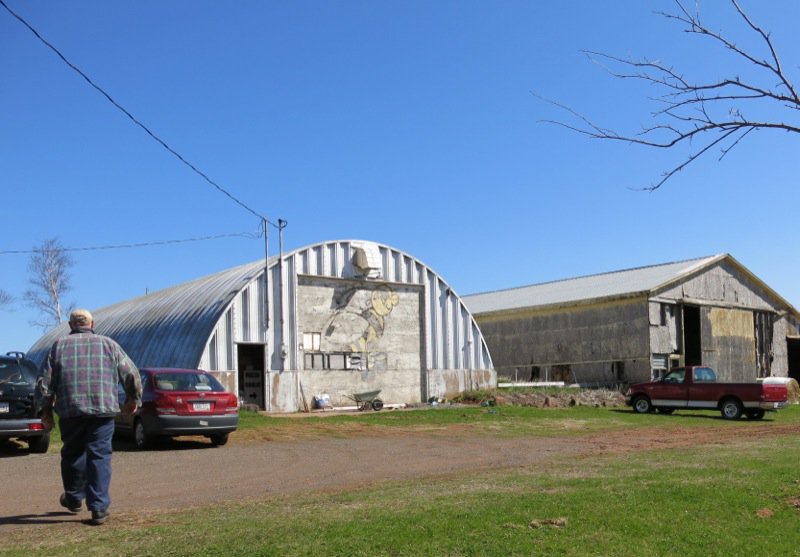 He told us that he may have to hire two people this summer as he is growing more and more garlic all of the time which is the main thrust of his business as he sells 83 varieties of seed garlic. He only uses 2 or three of these to make the black garlic with. We were headed back to the other side of the farm to the field planted last fall with the 83 varieties.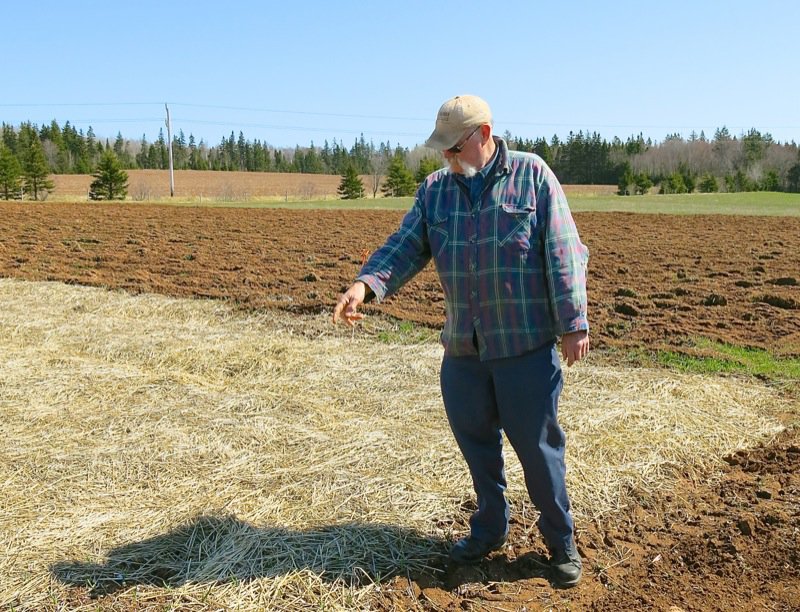 Al explains: "There are 11 main types, but you won't see the Middle East type around here. I only grow 8 types and each type can have many varieties. For the black garlic, I use the Rocambole and Porcelain kinds, though the Purple Stripe Marble would work well. I have also used the Artichoke and Turban, but don't like those as they are too soft. In a ½ pound bag, they get squashed and make a big mess. So, I use a firmer variety and use the Rocambole, mainly because the Porcelain is not quite as sweet as the Rocambole." If you look carefully above, you will see little green shoots of garlic rearing their heads between the straw.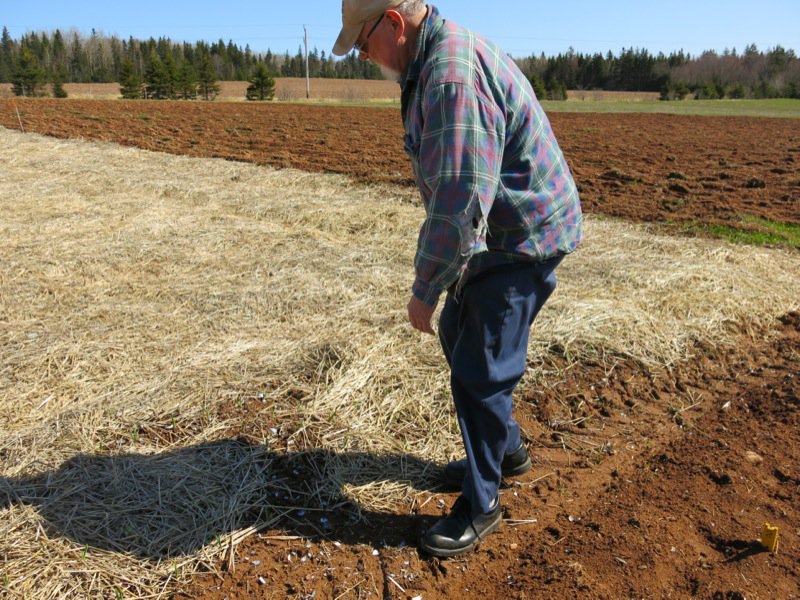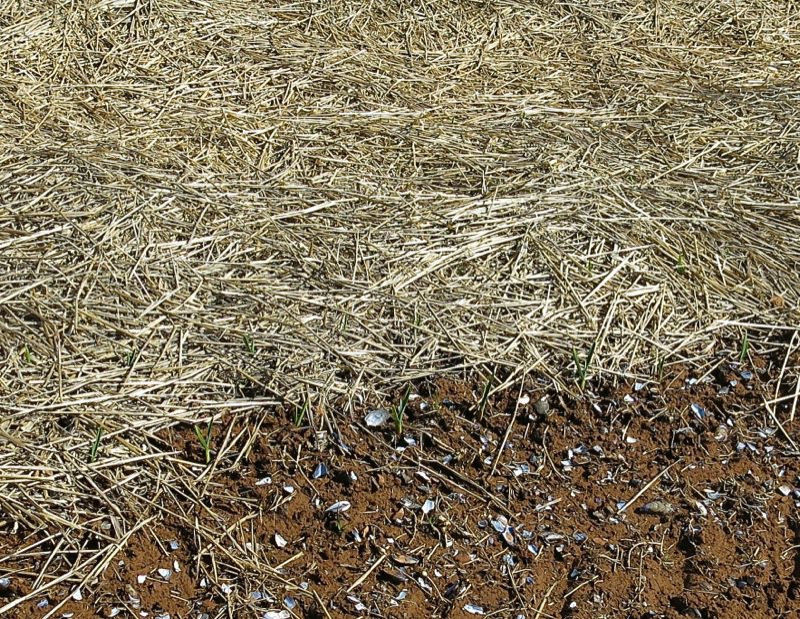 Can you see them now?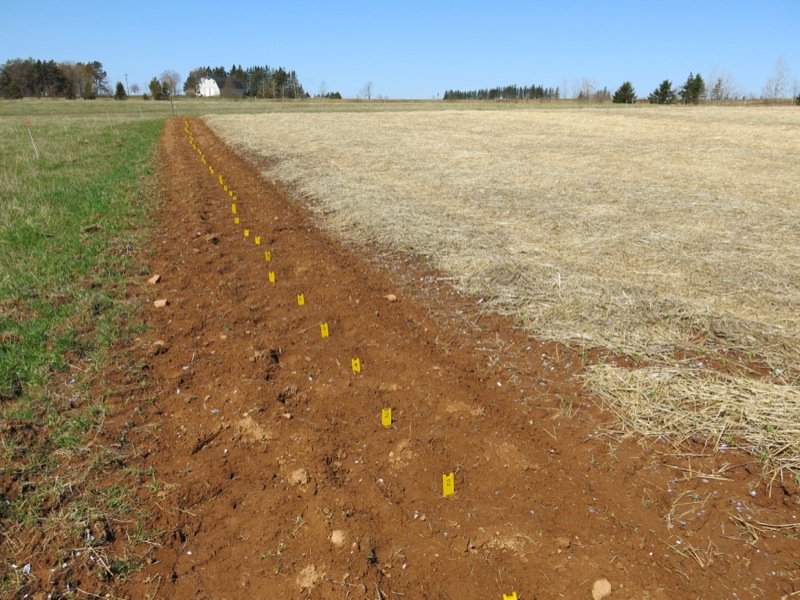 He's marked the rows with his old honey bee pegs. Interestingly, he never uses the same field again. He leaves the field so rich from the composition of soil he places on it to plant the garlic in, that the land is in much better condition that it was before farming it. However, as viruses and fungal disease are often found in garlic planting stock, Al never replants in the same field to ensure optimum garlic health. He began by purchasing high quality planting stock eradicates diseased plants as they are found, but admitted that even the best stock sometimes carries disease, infection, or fungus. He uses his own seed as much as possible, now.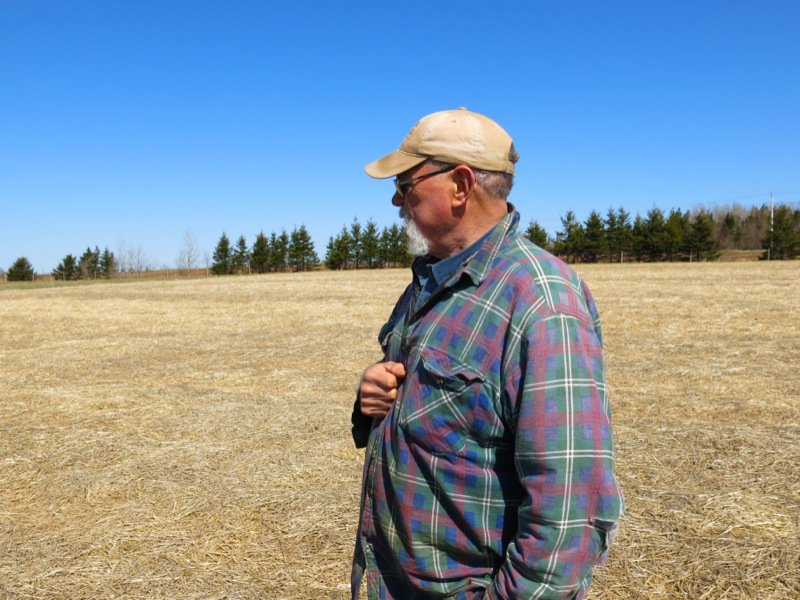 Last season was so rainy excessive soil moisture in the fall will also promote fungal diseases. It was clear that each of these little plants is one of his babies.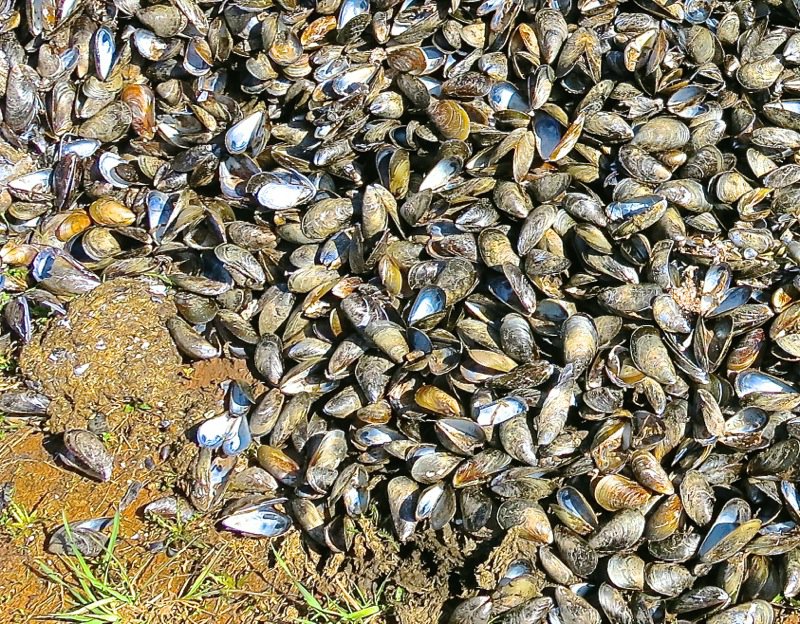 He orders a few truckloads of nutrient rich muscle shells that he crushes and mixes into some rich organic manure and iron laden PEI soil.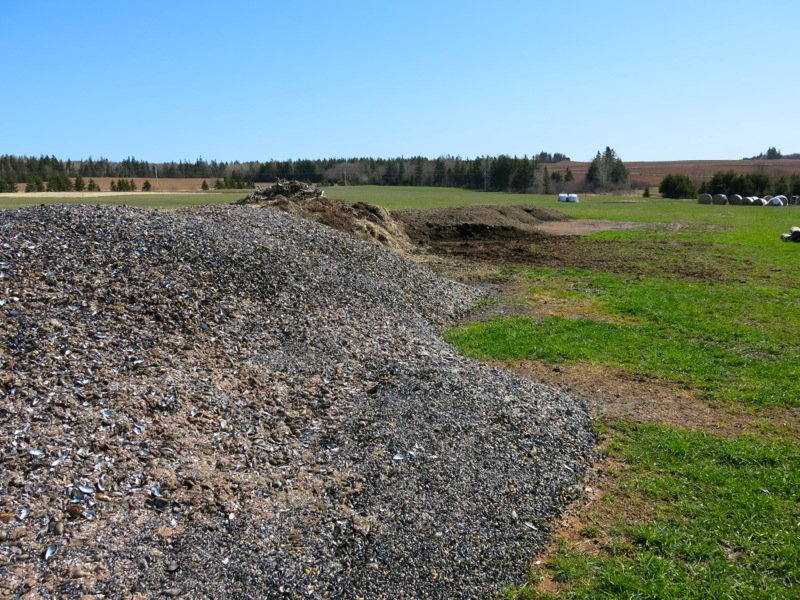 That is one hefty truckload of muscle shells, no? He would have normally had them crushed and mixed at the end of last season to be ready for this year, but it was so wet, they delivered the shells so late, there was no time.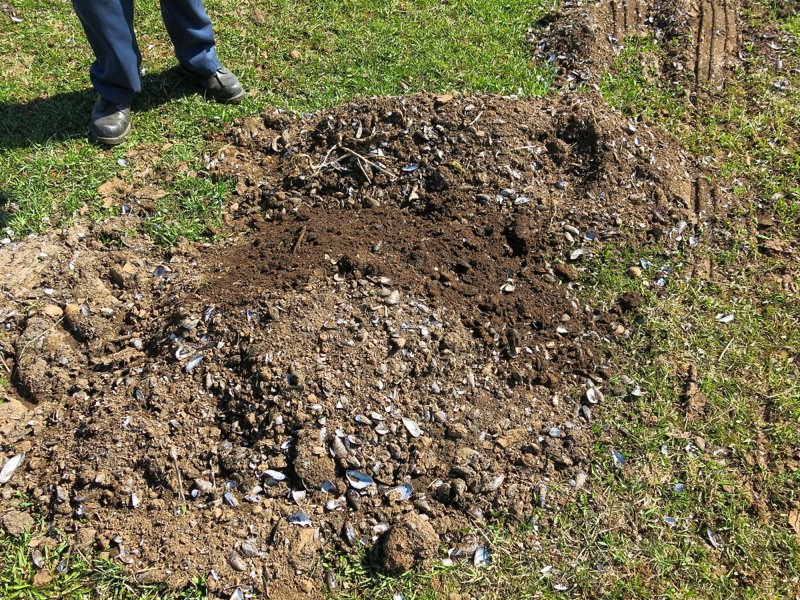 A compilation of his soil mix, above.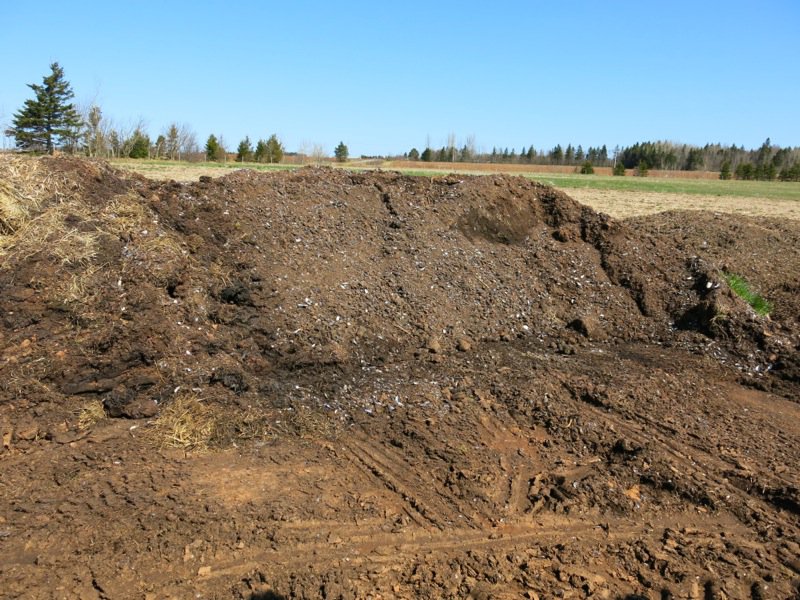 And ready for the fields.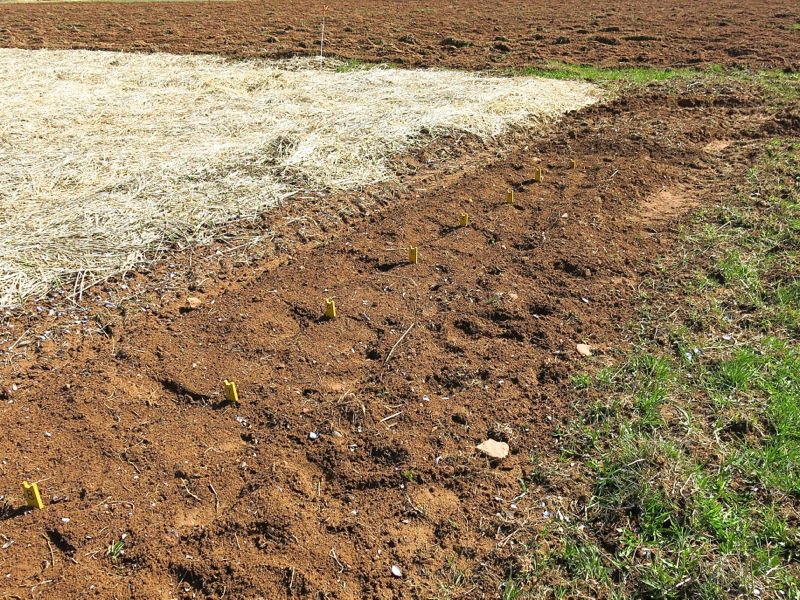 Much grows in this field. Garlic for eating. Garlic for seed. Garlic cooked into black silken melting morsels of magic. Innovation and ideas. The future stretches out on this land, fingering the horizon. And friendship. Friendship grows here. "Well, don't expect much, Valerie. I'm really not much." Ah, my dear Al Picketts, but you are. You are much. You are so much and too much and just the right muchy-much. You were one of the three highlights of our trip to the Atlantic Provinces this year.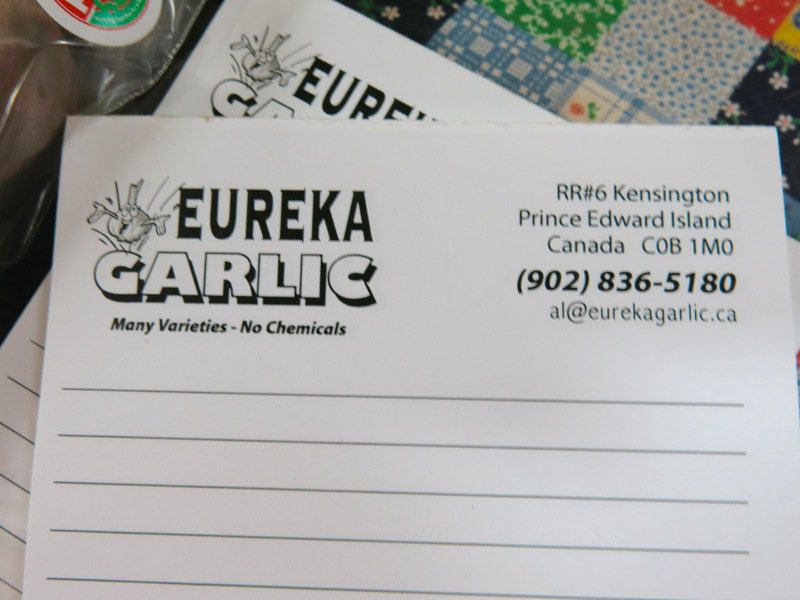 After words: Al, you are truly a Canadian Food hero. I know you don't care for your business to grow, but I will never be without a pound of your garlic in my fridge as long as I am able to cook.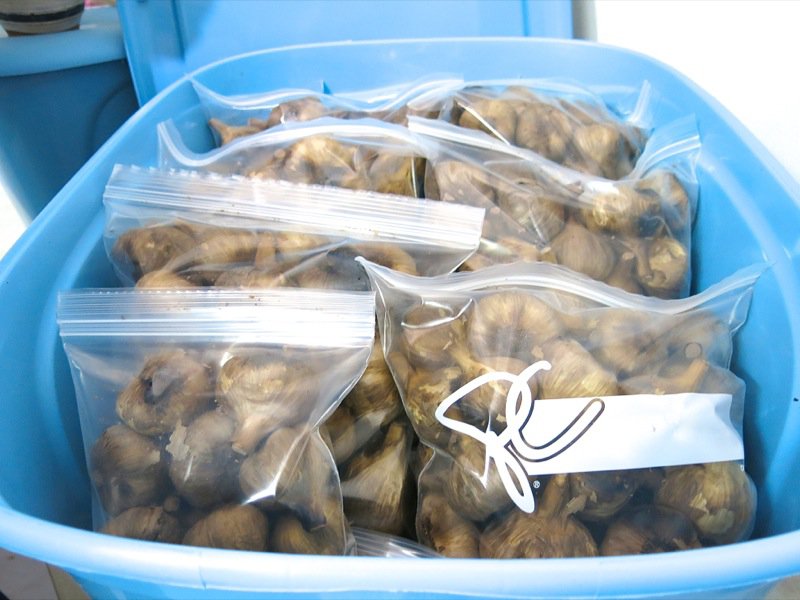 I am so honoured to have had the time with you that we had and so proud that a fellow Canadian has produced such an incredible product and took the time you did to share your story with us.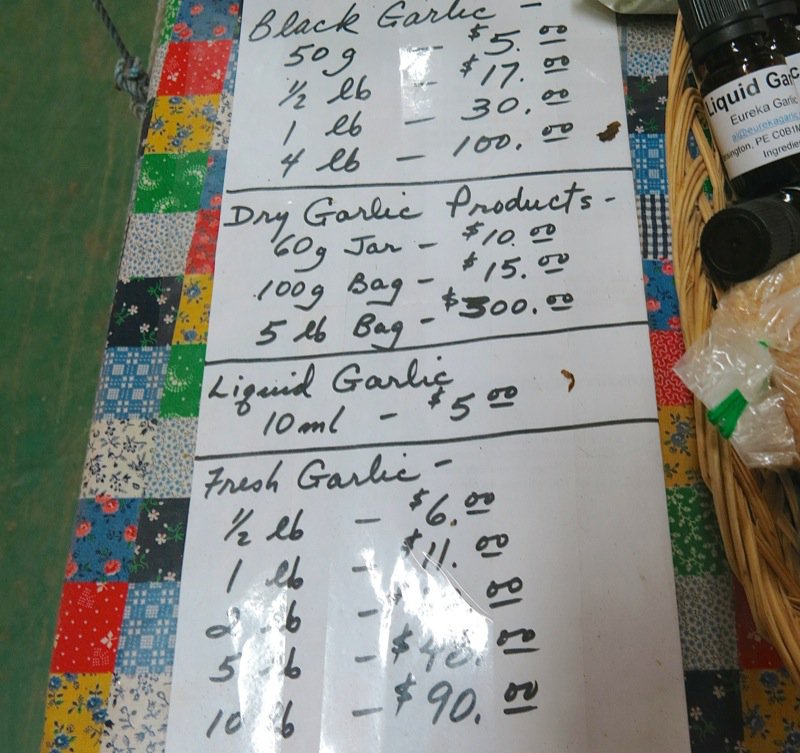 Al's sign faces the road, not the direction you are driving in, so you might miss it first try. Coming from Charlottetown, when you see this sign, his farm is in the background.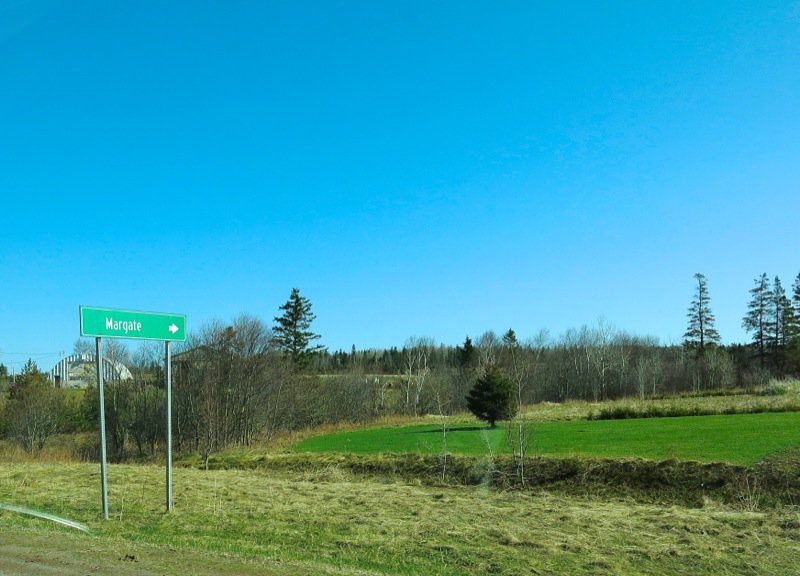 You can see his black garlic processing silo right behind the above sign.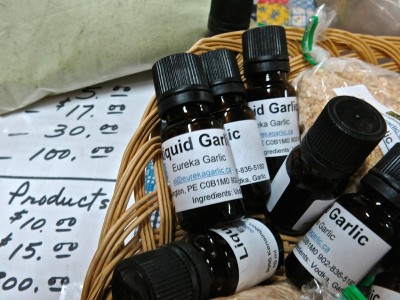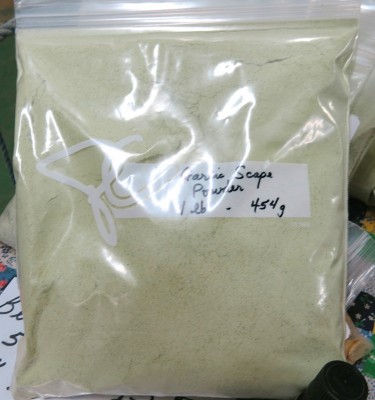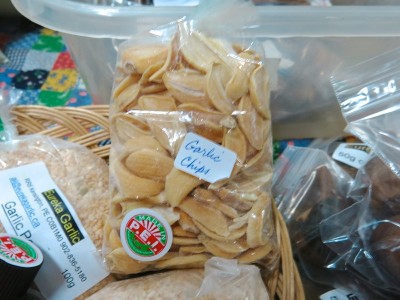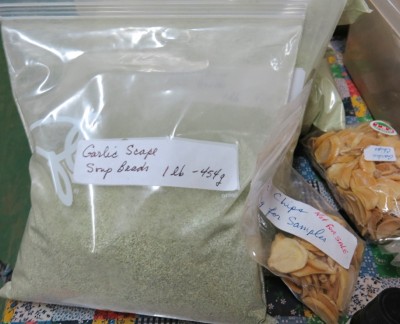 There is nothing he hasn't created from his garlic. And the Garlic Chips? Ooooo, baby. If you like it hot, these are for you. I am still recovering from my sliver.
And, my first recipe, once again, with Eureka Black Garlic can be found here.