Announcing a New Partnership with Cedar Culinary's SousVide Supreme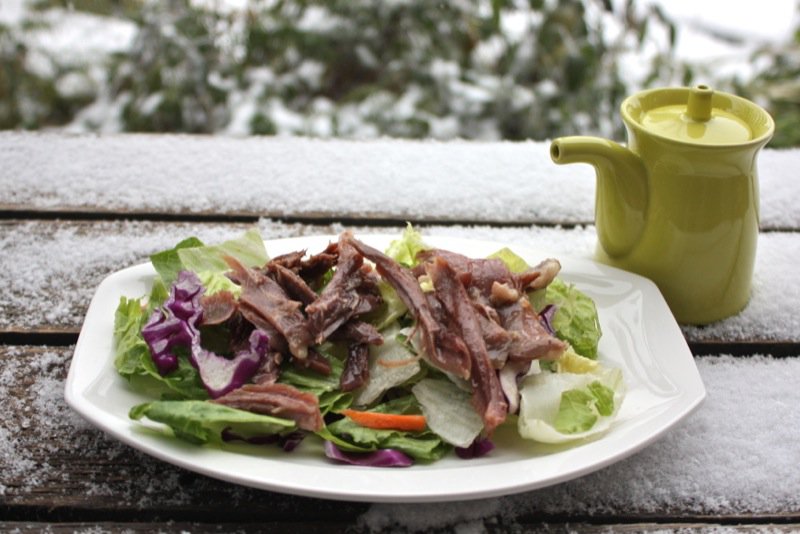 Wild Canada Goose Leg Confit seemed like the perfect dish to create to announce my new partnership with Cedarlane Culinary!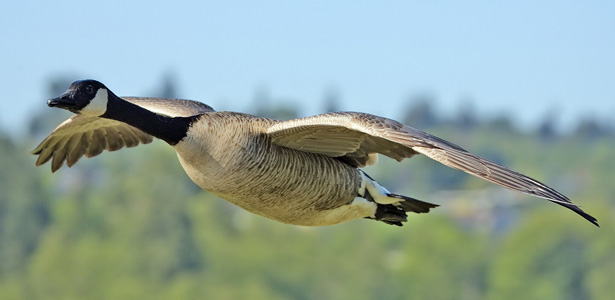 I don't advertise on my site, but I certainly promote events and products that I am philosophically aligned with, so jumped for joy at the opportunity to work with Cedarlane Culinary to promote the SousVide Supreme Machine! I have one, use it, and love it. It may not seem to be an essential kitchen appliance, but once you have used it, or tasted anything cooked in it, it will become an essential appliance! I started SousVide Cooking the Spring of 2010 and have not looked back. There is no other way of cooking that will create the surreal texture and sublime mouth feel of food cooked in a water oven.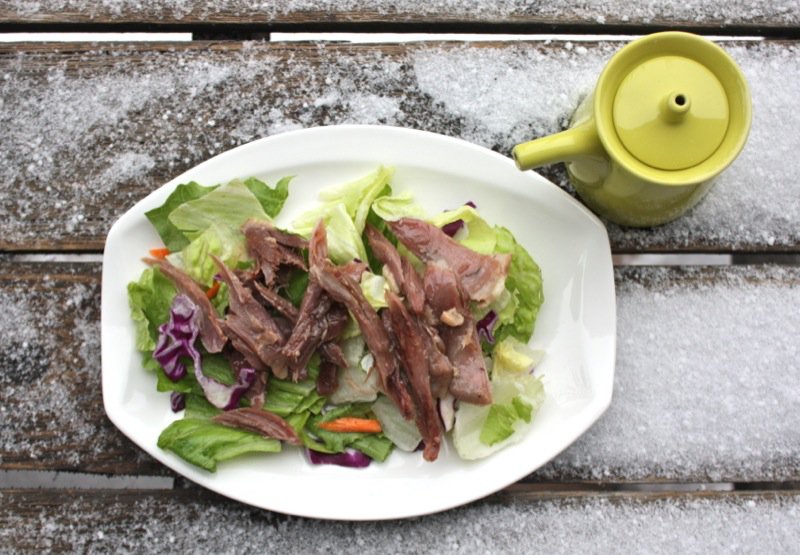 I will be posting my SousVide Cooking experiences three to four times a month and, dear readers, anyone of you that would like to purchase this machine, you can actually get a 20 dollar discount if using this Promo Code available from my website only. Isn't that great? And, should you do so, I would love to share recipes and cooking experiences with you. If you are local, we could even do a SousVide dinner party! I am all about cooking together!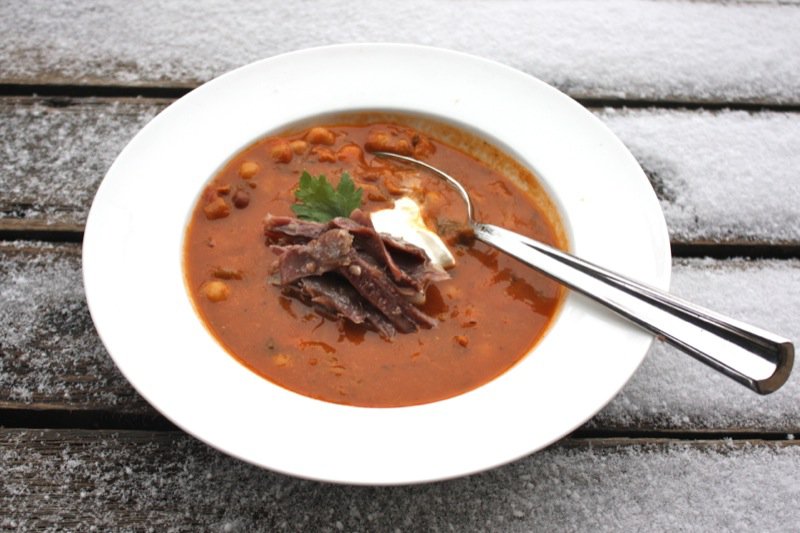 Back to the Canada Goose. It is hunting season, and I have wanted to SousVide wild game for quite some time, so I reached out to my good friend, Kevin. and within days was hooked up with these legs. He even cleaned them for me! Kevin goes hunting in the fall for big game, and birds, but does have an uncle who is an avid bird hunter who he can count on for a supply. This time, we were both lucky! Normally, Kevin hunts them within a half hour of the city in pea and wheat fields, but believes these came from Bonnyville.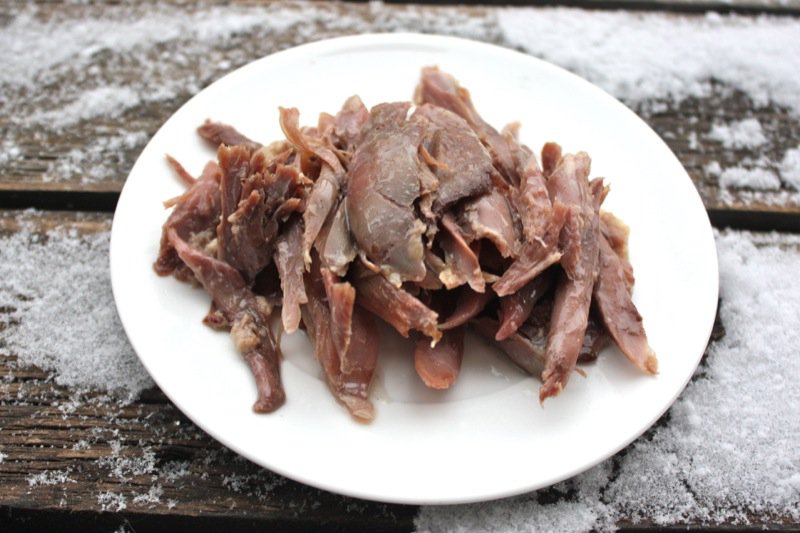 The photo below is compliments of Kevin Kossowan. (There is a video of him hunting birds at the end of this post.)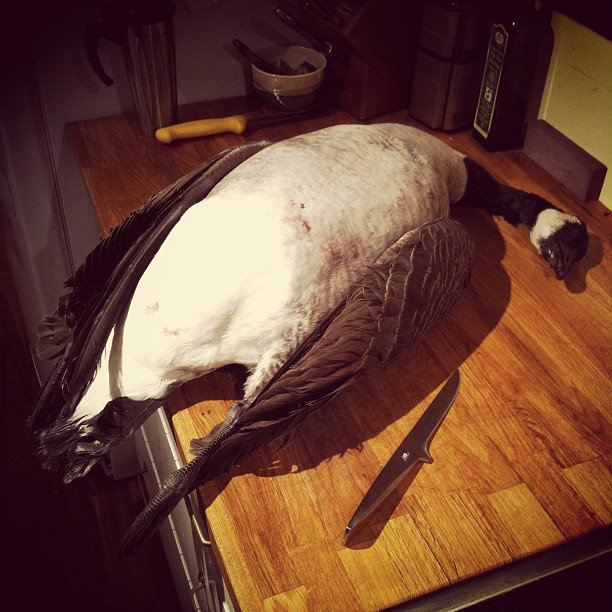 I can barely see the legs in the photo above, and would not have expected such lovely large luscious looking legs, either.
As I was going to be prepping and marinating them at my parent's house, he also set me up with some of his Wild Thyme which is the perfect compliment for a wild Canada Goose Confit. And the garlic? I am very picky about my garlic. This one is the last I had from Sundog Organics. (I cannot wait until mine come up that I planted this year!)
I kept this marinade simple: garlic, thyme and salt. If I was home, I would have crumpled up a bayleaf or two from my little tree, but wanted to keep it simple. I tablespoon of Kosher Salt sprinkled over the bottom of the dish, followed by the thyme and garlic sprinkled over the bottom of the dish.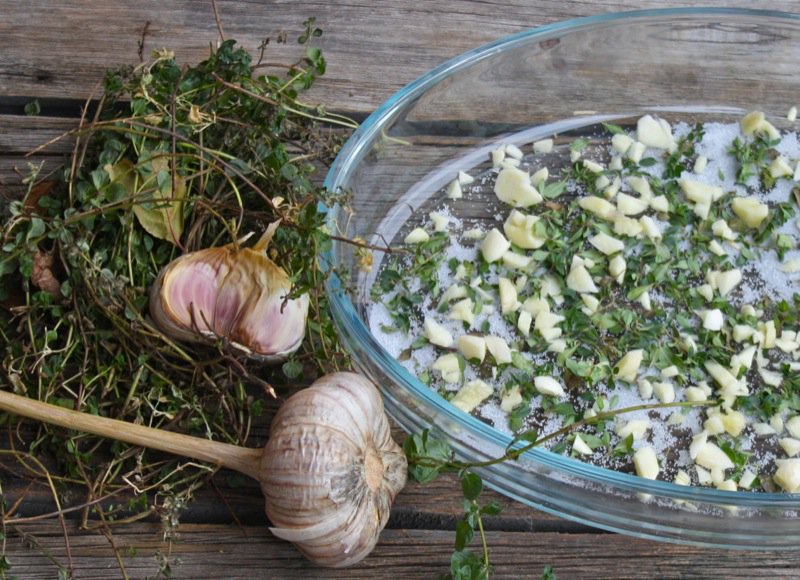 The wild thyme is the same, yet different that the thyme I plant every year. A little friskier!
The legs go in skin side up and each touching the bottom as completely as possible. I am not concerned about the feathery little leg as I will be cleaning all the legs up before they go into the SousVide bag. Another tablespoon of Kosher salt over the top and into the fridge for a couple of days. About every 8 hours, I massage and turn them to ensure the garlic and thyme are evenly dispersed. But, for the first 8 hours, this is it.
After a couple of days, they come out of the fridge and get a good thorough wiping to get as much of the salt and marinade off as possible, then with a small paring knife, I clean around each leg to reveal the bone. Well, this time, Vanja did it! (comparison photos of uncleaned leg bone and cleaned leg bone, below)
I am delighted with my new Master Vac, but happily used the vacuum packing machine that comes with the SousVide package for over 2 years! Look at the gorgeous legs! I did them individually for practical reasons: confit is rich and the amount of meat on one leg would probably feed 2 to 3 people as an appetizer or for a main course luncheon on a salad or in a soup. Traditionally, duck confit is served in a cassoulet, as I have done, above, with the goose. It is cooked right in the stew and the flavours impart throughout. In this case, you would want to use more than one leg. As this is a specialty item, I plan to use it sparingly. You will see one leg, both sides, below.
After 12 hours in the water bath (the only photo that did not turn out), the icy cold bath is prepared to shock the meat and stop it from cooking immediately. The pinkish gelatinous sauce that had formed inside is like gold! YUM!
Time to shred the meat off of the bone and have a taste! The garlic and thyme mixed into the umami packed duck fat have me salivating! Look at all the meat from only one leg!
And the taste? Absolutely delicious! I am not a meat eater, but I do love meat. This was not a salty confit. I was pleased about that. Sometimes a confit can just be too salty for my palate. The texture has a bit more bite than duck confit, but is still tender. The flavour is not gamey, or goosey, or ducky! I would have to say that the Wild Canada Goose owns its own flavour profile, yet it is familiar, which is odd. It is darker than turkey meat and clearly fowl. I would love to sit around a table for a tasting on this one!
Canada Goose Confit
Ingredients:
goose legs
2 tablespoons Kosher Salt for 6 legs
garlic, 1 clove per leg, chopped
thyme leaves, enough to cover bottom of dish
1-2 bay leaves, crushed
duck fat, enough to cover legs (about 2 tablespoons per bag)
Instructions:
Wash and dry legs
Sprinkle 1 tablespoon salt over bottom of marinating dish that will hold all legs, single depth
Sprinkle leaves, garlic and bay leaf over surface
Place legs, skin side up, onto pan, single depth
Sprinkle with remaining salt; cover with plastic wrap and refrigerate 48 hours
Every 8 hours or so for the first day, massage legs to ensure the garlic and thyme eventually cover all surface areas of each leg
After 48 hours, prepare the SousVide water oven by filling it a little over half full and setting it to 175°F; it will take quite a while to come to temperature, so do this before cleaning the legs
Wipe each leg well to remove marinade, particularly the salt; using a small knife, clean around the bone of each leg, particularly if you are thinking of frying these, for an appealing presentation
Plop about 2 tablespoons of duck fat into each SousVide bag, careful to not get any on the sealing edge; place the leg into the bag as carefully
Vacuum seal each bag ensuring there is a complete seal completely across the bag (see image below)
Place the bags vertically inside of the SousVide Supreme, using the racks, and if the water doesn't completely cover them, add more hot water (the bags are cold and will bring the temperature down and the hot water added will help to maintain a more even temperature
Cook for 8 to 12 hours; I chose 12 hours

After 12 hours,

have an ice bath ready and plunge the vacuum sealed bags into the ice bath to cool immediately; this will avoid any contamination
Freeze immediately, serve immediately, or store in the fridge for a day or two until ready to serve
Note: I simply pulled the meat off of the bone of one leg, shredded it and demonstrated two ways of using it. There are as many ways to use this confit as you would use duck confit.
Here is Kevin on a hunt, but no Canada Goose this time!