Win a copy of the Ultimate Canadian Preserves Cookbook "Batch"!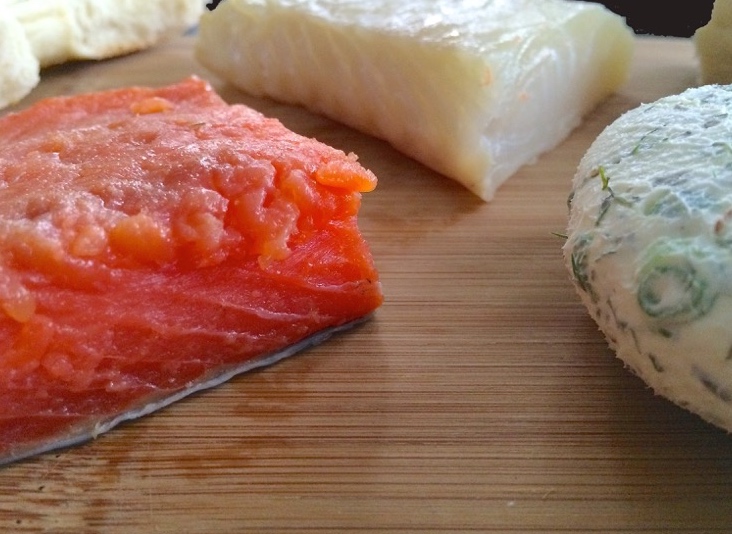 The recipe for the delicate Canadian salmon salt cured gravlox, above, is only one of the "over 200 recipes, tips and techniques for a well preserved kitchen" in Batch.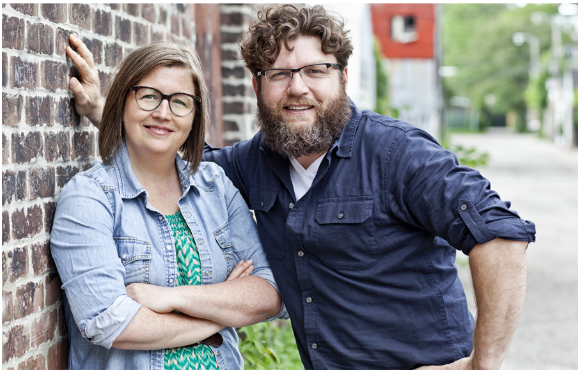 Please meet Joel MacCharles and Dana Harrison, two formidable Canadian Food Heroes who have reintroduced home preserving with a perseverant passion that is contagious! Preserving food at home has been the foundation of our traditional Canadian food experience for hundreds of years.The shift from family cooked homemade meals served at the dinner table to unwrapped and zapped prepared "food" served in front of the computer or TV has been dramatic this past 50 years in Canada. There wouldn't be a family meal in the winter without a bottle of home preserved pickles on it in our near past. Most often, the entire meal consisted of food preserved for the winter. Fall pantries were proudly lined with colourful jars of canned fruit, jams, chickens, and pickles. Barrels of salt pork, cured meat, and root vegetables were stored in the cellar. There was such pride in the work and the sense of accomplishment acquired through harvesting one's own food through preserving. Providing nutritious, delicious and economical meals for one's family at home through those cold, desolate Canadian winter months was an integral part of our way of life. The preserves were the "center of the plate" and that is the same philosophy that this cookbook adheres to: "… preserves are at the center of the plate … we don't make condiments, we make ingredients. I once made over 100 jars of jam one year before I realized I had no idea how I was going to use them!" Joel exudes. I could certainly relate to that, as my Zone Three Harvest turned into preserves is a testament to that very problem.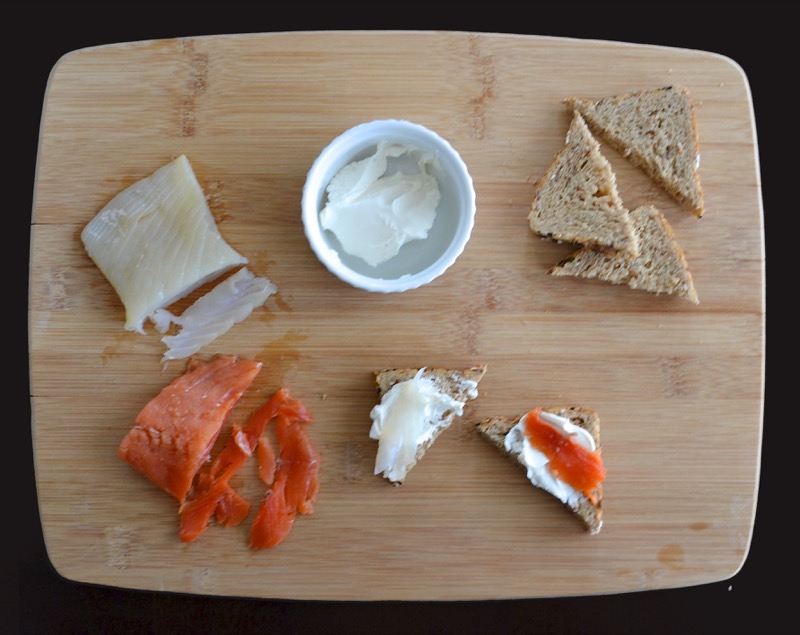 I first "met" Joel and Dana when they joined The Canadian Food Experience Project in June of 2013 and was instantly in awe of their pantry, passion and preserving knowledge. I have gardened and preserved food all of my life, but they opened my window to the world of traditional preserving to including a much more innovative approach to the practical application, to incorporate preserves creatively into everyday weeknight meals. Their cookbook focuses on seven methods of preserving:
Waterbath
Canning,
Pressure Canning,
Dehydrating,
Fermenting,
Cellaring,
Salting and Smoking and Infusing.
They started their blog, Well Preserved in 2008, the same year I started A Canadian Foodie. With so much in common, I yearn to live closer to them. As a member of Slow Food in Canada, preserving Canadian Food Traditions is our mantra. We recognize preserving food as the traditional Canadian food experience, so Joel and Dana have resurrected what has, very recently in our history, become a lost way of life: this instrumental aspect of our Canadian culture that brought families and communities together to provide sustenance throughout the year.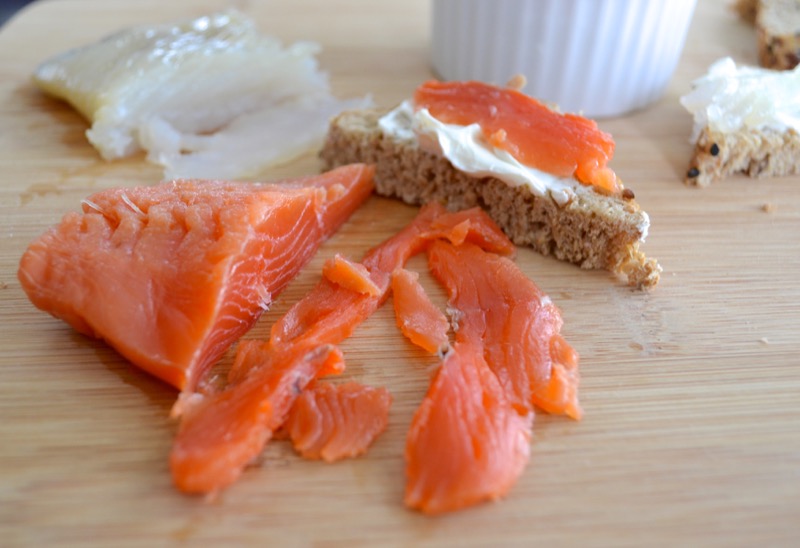 Carrying on the tradition of preserving food in my home has deepened relationships (making Giardineira with Luciana, making Peppy Salsa with Nadia and Carmella, making raspberry jam with my daughter, Lauren, attending Canning Bees, and rendering pork fat with my husband, ) and provided that necessary fundamental link that is definitely missing the last couple of generations: food is precious, it is valuable, it is provided to us from the body of our planet and takes a considerable amount of work to get it on our table. Without growing, harvesting, and preserving, eating food is isolated from those critical practices. The value of our food and the reverence for the effort necessary to put it on our plate is missing without participating in these processes. Young people, and even their parents, two, three or even four generations from the farm, have lost this basic knowledge. Public education has forfeited our once fundamental home economics programs and cooking classes to optional. Thank you, Dana and Joel.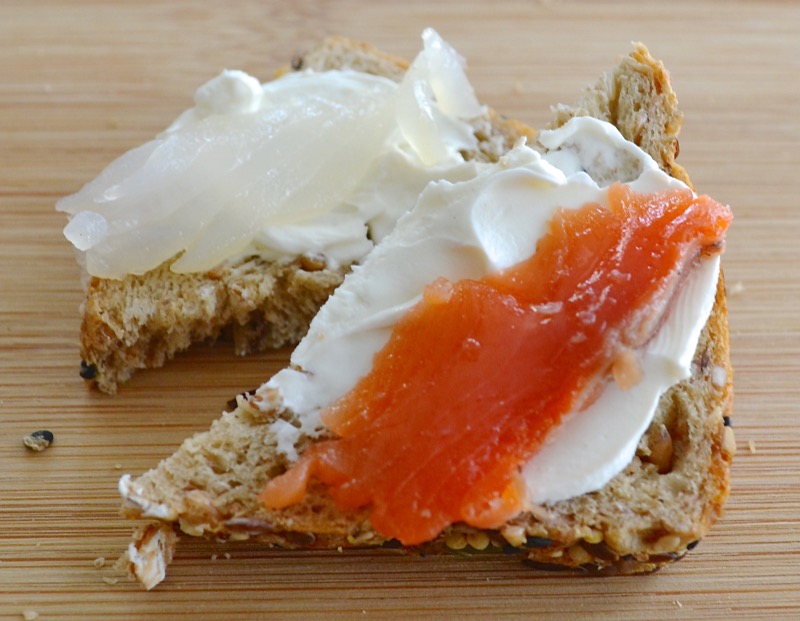 Batch is an incredible book that provides the opportunity for a highly interactive and exploratory experience for the reader and user of the book. There is not just a couple of recipes you may be motivated to try. There are many. Many. I chose gravlox because I love it! Immediately, I knew I would make two kinds of salt cured gravlox: the traditional salmon as our wild Canadian salmons are the best in the world, and a halibut alternate because I am an ever curious at-home-kitchen scientist. Comparing the flavours of each was a quiet curiosity I could now satisfy.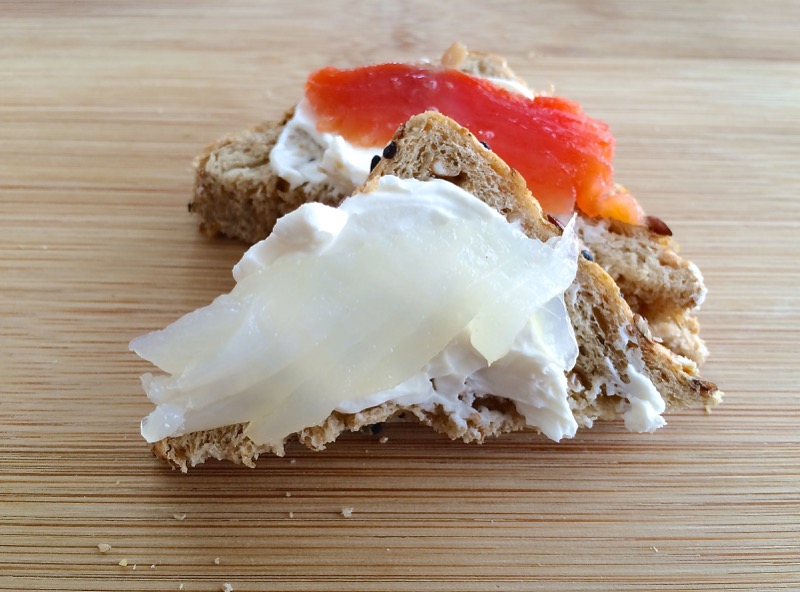 Tasting and educating my palate is a personal passion. When in experimentation mode, I push it. This was a great learning experience for me, and I am completely smitten with the creative knowledge acquired though just this one recipe. As that little tingly thrill that runs up your spine when you "get it" and "can take it from here" kicks in, you know you are onto a good thing! This cookbook is a good thing. I highly recommend it for every Canadian kitchen. Seriously. It will inspire you, and guide you. Once you start using it, you will be hooked!
Canadian Salmon Salt Cured Gravlox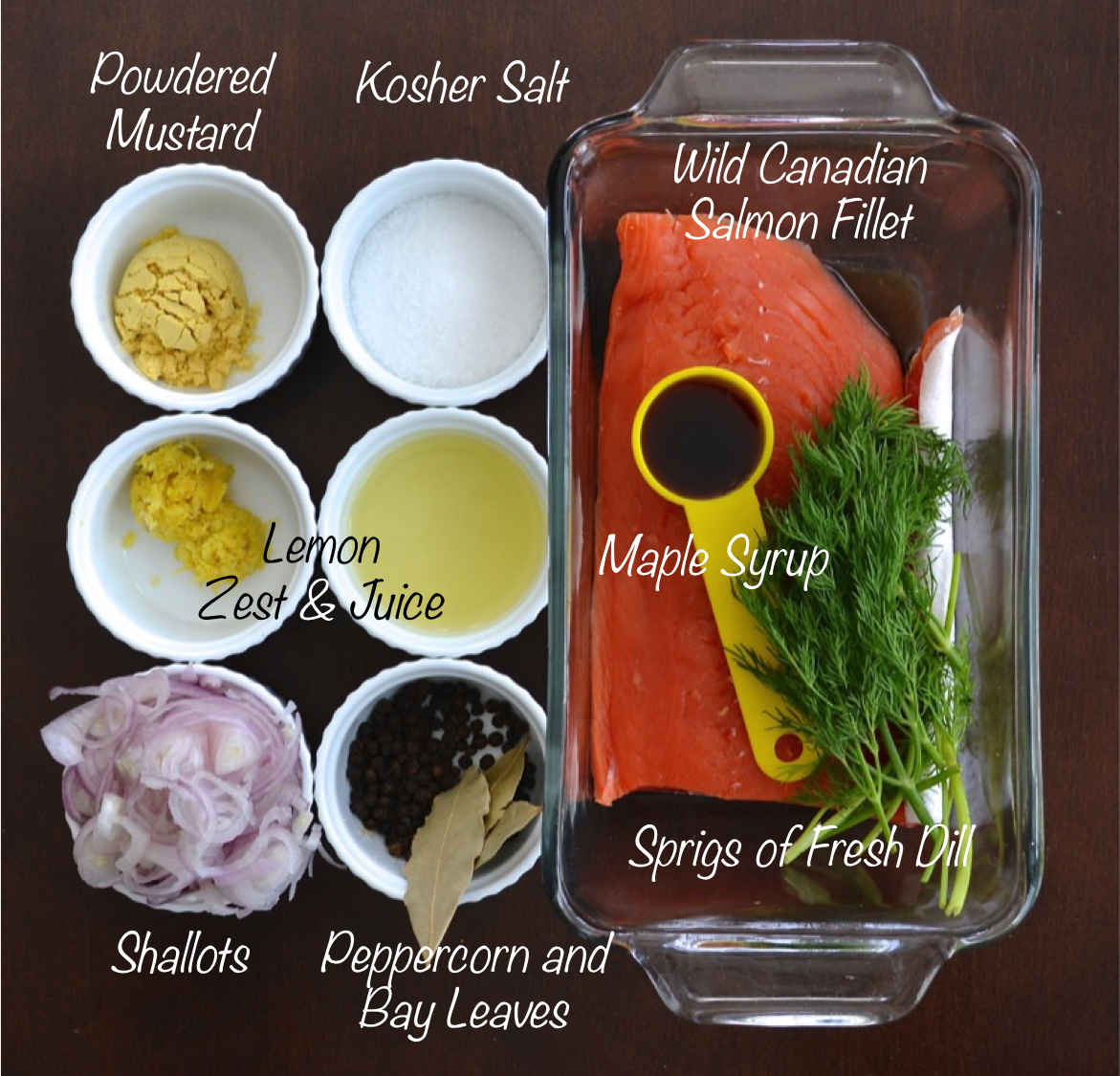 Mis en place, above. See? Preserving needn't be complicated. This process is so simple. It is the enigma of not knowing how to do something that elevates the process and increases the reverence for this kind of delicacy.

Of course, great ingredients are fundamental to preserving anything. Why go to such effort to preserve substandard or edible ingredients? The ingredients must be the best possible. Batch is seasonal ingredient centric: "We usually go to the farmers markets and get excited to see a particular fruit or vegetable is there in abundance, so come home full of ideas." This aligns with my food philosophy and way of life, so this cookbook is a perfect fit on my cookbook shelf. Skin on salmon is essential. Above, the salmon has been brushed liberally with maple syrup.

Kosher salt and dry mustard are mixed together for the salt cure….

… then sprinkled to cover the entire fillet, every nook and cranny.

Above, the ingredients for the flavour cure; below, the ingredients for the cure combined together well.

After the salt cure has coated the maple syrup bathed fillet, it is placed snuggly in a container and covered with the flavour cure. I did choose to include the optional peppercorns in the cure. I added 1 tablespoon, but next time will go for 2. I had discussed this with Joel, and he told me to go for it if I liked pepper as much as he does, but when I saw the amount one tablespoon added to the flavour cure, I decided to stop there. Lesson learned, but it is all according to one's individual palate. That's a great part of the fun!

Wrapped securely in plastic, the salt cured salmon gravlox is refrigerated for 24 hours.
Canadian Halibut Salt Cured Gravlox (inspired by the Salmon Gravlox)


Second verse, same as the first! Mis en place above, but with a lovely fillet of wild Canadian Halibut this time, sans peppercorns.

Above, the Canadian maple syrup coated halibut; below the salt and mustard dry cure patted into every little crevice of the fish.

The flavour cure is exactly the same, with the exception of no peppercorns.

Nestled into a bowl, covered with the flavour cure and securely sealed with plastic, into the fridge for 24 hours.
Enjoying the Bounty: Salmon and Halibut Salt Cured Gravlox

After 24 hours, both fillets were washed thoroughly and patted dry. All curing ingredients disposed of. The dishes washed and dried and each fillet back into the dish for another 24 hours completely covered with a gorgeous olive oil. Recently back from Greece, a first pressed lovely Greek oil was used. Oh, mama! Interestingly, the oil congealed on the halibut after 24 hours, but not on the salmon.

Brought to room temperature, both fillets were removed from the oil, not washed, but carefully plated. These can be stored and enjoyed for 10 days, a little at a time, best wrapped in parchment, then sealed in a ziplock plastic bag; so not let any plastic touch the fish as it may contaminate it and affect the length of time it keeps. Each fillet will become firmer over time, through drying.

I was tickled pink salmon by the appearance of each glistening plump fillet.

The jewel toned salmon was mesmerizing. It should be sliced paper thin. Sadly, I didn't have my favourite Japanese Masakage knife with me, or the slices below would have been see though works of art.

However, I was enchanted by the sumptuous unctuous texture of the salmon as it melted upon my tongue. The flavour was delicately scented with aromatics, lip smacking tasty and somewhat addictive. Part of my enjoyment is likely because I made it myself! The sense of satisfaction derived through creating one's own food does enhance the appeal. It was unbelievably easy to make, absolutely gorgeous to look at and scrumptious to eat. What more can one ask?
The slicing instructions say to cut down to the skin which will be thickened by the cure, then to pull away from it to release the skin from each slice.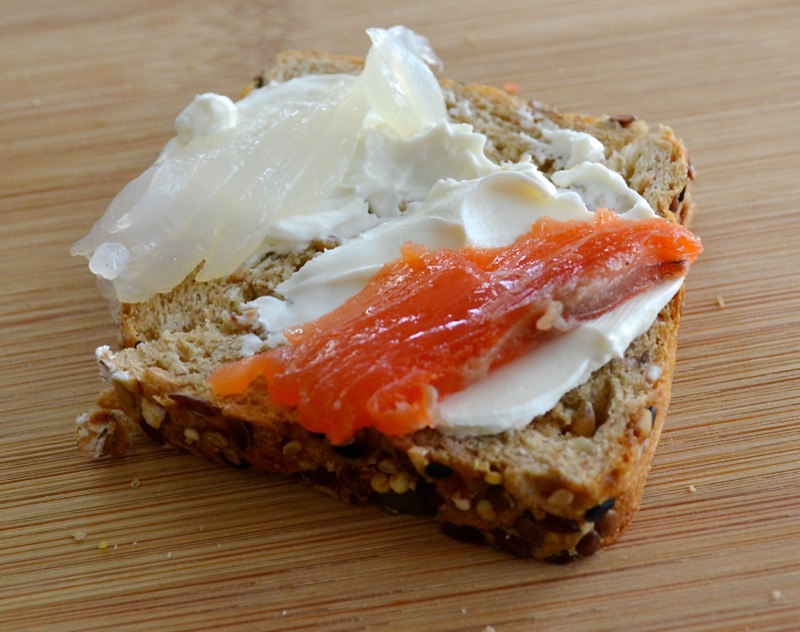 Traditionally served with bagals and cream cheese, this homemade lox was an unadulterated success.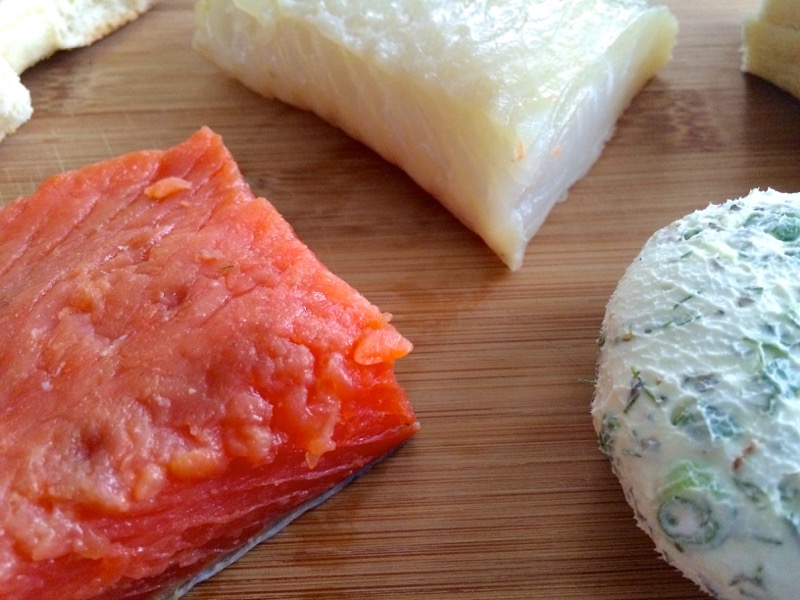 However, cream cheese just didn't do it for me. It was an exceptional base for tasting the true flavour notes within the gravlox, but my homemade boursin is a must with any such cures. (Here's a recipe for Smoked Salmon Pears that this salt cured gravlox would be perfect for. Scroll down for the recipe and step by step instructions.)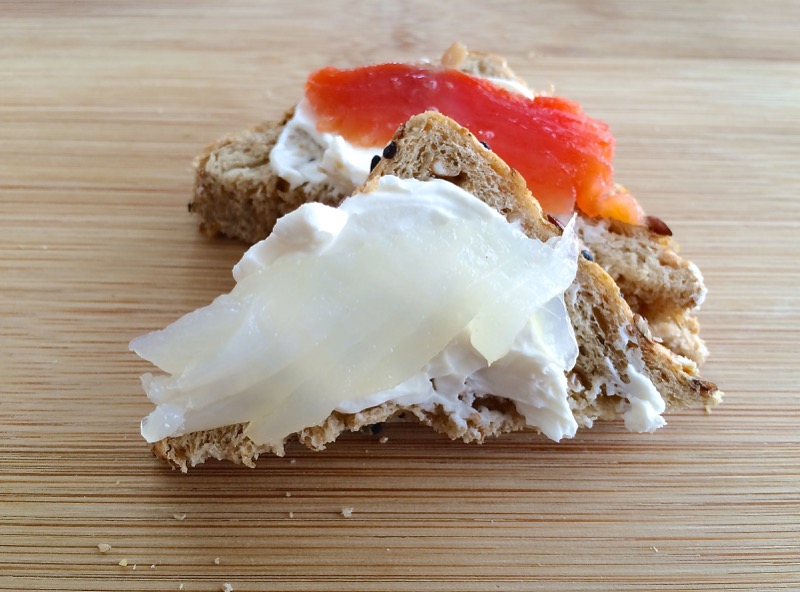 And the Halibut Gravlox? Meh. First problem: I couldn't find a fillet with skin anywhere within a reasonable time frame, so the cure penetrated to deeply into the fillet. It was too salty. It was also a bit fishy in flavour. Halibut is never fishy in flavour, so I am not sure where this came from, but I wasn't able to purchase it from my usual supplier. (We are a prairie province and it is not easy to get great quality fresh seafood here.) I will say that it was gorgeous to look at. The transparent pearl flesh shimmered and was visually appealing. I found that it actually complimented the boursin as the extra salt added "a power play" and the fishy note was absorbed by the bolder herbs, so it was a nice bite. However, the salmon reigned King in this recipe.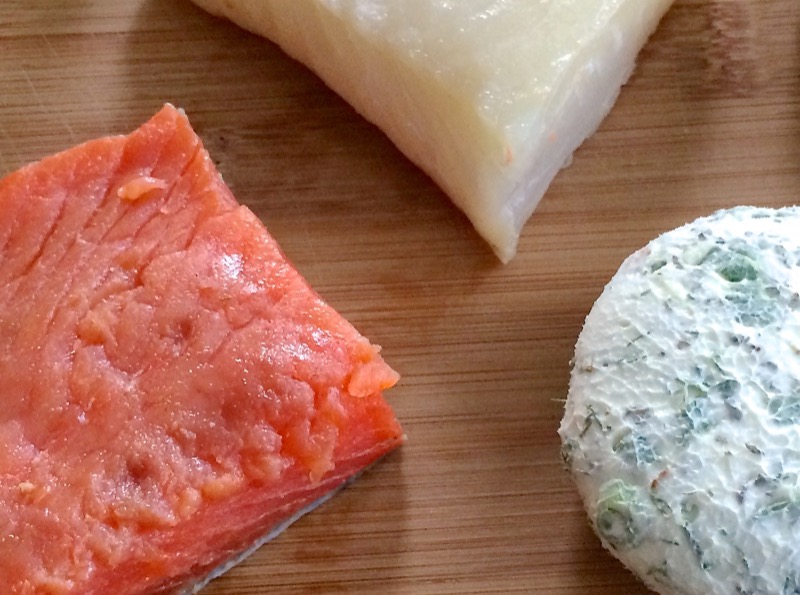 It was a confidence booster to make, a thrill to accomplish, and an incredible learning and tasting experience. Now, the moose recipe with raspberry brandy reduction will likely be the next one I tackle. Although, the asparagus soup concentrate, pickled sour cherries, and homemade tartar recipe are also on top of the list. I can tell I will be busy all summer and fall using Batch and the expertise Joel and Dana have shared within its covers to feed my family this winter. To say I am inspired is an understatement!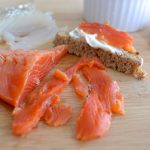 Salt Cured Gravlox
In Joel MacCharles and Dana Harrison's recently published cookbook
"Batch"
, they share a multitude of ways to preserve Canadian food. This is only one of many brilliant recipes. Eat within 10 days.
Total Time
2
days
15
minutes
Ingredients
1

pound

salmon filet

, skin on

1

tablespoon

maple syrup

1

tablespoon

powdered mustard

3

tablespoons

Kosher salt

3

tablespoons

fresh lemon juice

2

teaspoons

lemon zest

3

shallots shaved with a mandoline

3-4

bay leaves

2-3

large sprigs of dill

(or 2 teaspoons dried dill weed)

olive oil
Materials
Terrine pan

, bread pan, or small bowl that will hold the salmon

1

tablespoon

pepper corns

(optional)
Instructions
Coat the salmon in maple syrup before scattering the mustard and salt on all sides. Press the dried ingredients into the fish to coat. Mix together the lemon juice and zest, shallots, bay leaves, and dill to make a cure. Place the salmon in a snug container, pour over the cure, seal tightly, and refrigerate for 24 hours.

Thoroughly rinse the fish under running water, discard any liquid, and clean the container and return the fish to it.

Cover the fish with olive oil, cover tightly, and refrigerate for another 24 hours.

To serve, cut into thin slices. As your knife nears the skin (which will be thick from curing), turn it away from you to remove the skin.
Recipe Notes
Eat within 10 days
Variations
Replace the maple syrup with honey, add black peppercorns to the cure, or cold smoke for 2 hours after curing and before resting in olive oil.
Note from Valerie:
Go to "Salmon Confidential" and watch the feature length documentary there (documentary on the right side bar of the site) to begin to understand why a Canadian should never eat Farmed Salmon. Fortunately, Black Cod (Sable Fish) or Halibut can also be preserved in the same manner as Salmon for a different, but delicious Canadian Food Experience.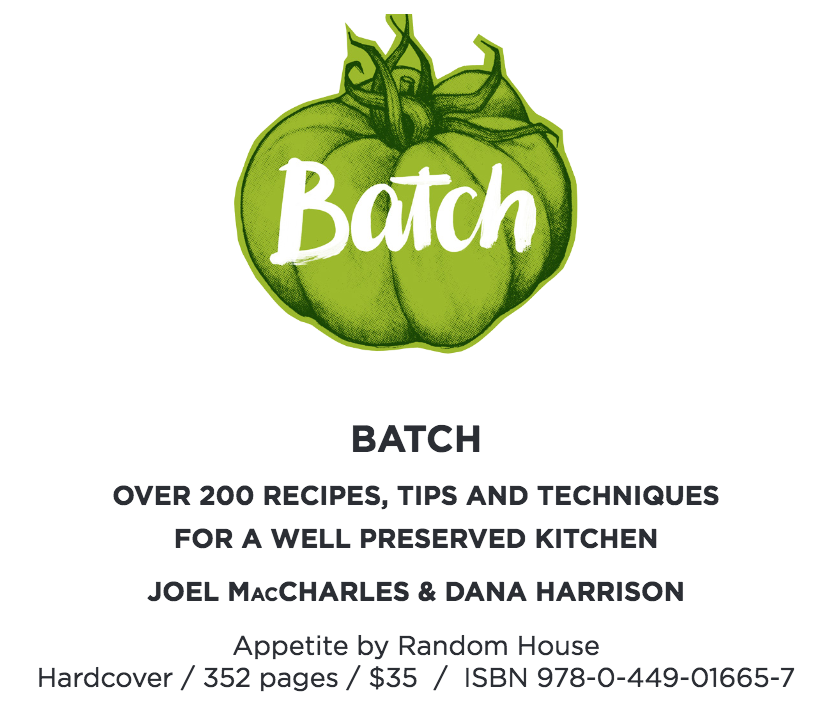 Win a Copy of Batch!



Thanks to Appetite by Random House, I have one copy of Batch to give away to one lucky reader in Canada.
Here's how: Valerie's Giveaway Policy is here
The Deets: To enter the contest, you must complete #1 or #2 below. Maximum, two entries per person.
Choose one of the seven preserving methods used in Batch (illustrated below) and explain which you would be most likely to use or which you would be most eager to learn, and why in the comments section below.
Tweet the contest and include @acanadianfoodie and #BatchCookbook in the tweet (as well as commenting below) so I can count it as an entry in the draw: sample tweet (you can use) here:

Canadian Cookbook Preserving 7 ways! Win #BatchCookbook by @WellPreserved on @acanadianfoodie from @RandomHouseCA http://wp.me/p2OMxc-hsA

BONUS: You can get THREE entries if you share the link to this post and this contest on your own personal Facebook page (as well as commenting below) so I can count it as an entry in the draw!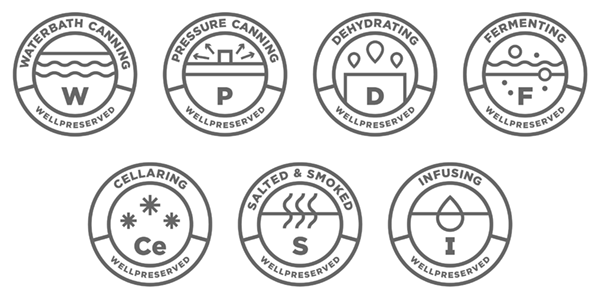 Giveaway open to all legal residents of Canada who have reached the age of majority at the time of the contest in the province or territory in which they reside. No purchase necessary to enter.
Giveaway will run from Thursday May 12, 2016 at 12:01 am to Sunday, May 15, 2016 at 11:59 pm (MST).
Winner will be contacted via email and given 48 hours to respond with mailing address. If not, a new winner will be chosen.
Prize value is approximately $35 CDN.
The name and address of the cookbook winner will be passed to the publisher who will mail out the prize in a timely fashion.
The winner will be notified via email Monday, May 16th and congratulated right here:
Congratulations to Marlene at urbancottagelife.com !
Please be sure to leave a proper email within the comments section to enable me to connect with you, should you win!
Food Bloggers of Canada Batch Cookbook Blog Hop
This week a group of bloggers all around the country are talking about Batch (and there's a chance to win a copy on each post!). Check them out!
Thank Joel, Dana, Penguin-Random House and Food Bloggers of Canada for inviting me to participate!
Disclosure:
I received a complimentary copy of Batch. I did not receive monetary compensation for my post, and was delighted to share my response to this publication with each and everyone of you. Please let me know if you purchase a copy, or your personal practices or thoughts on preserving at home!