Fruit Cake: A Christmas Tradition on the Canadian Prairies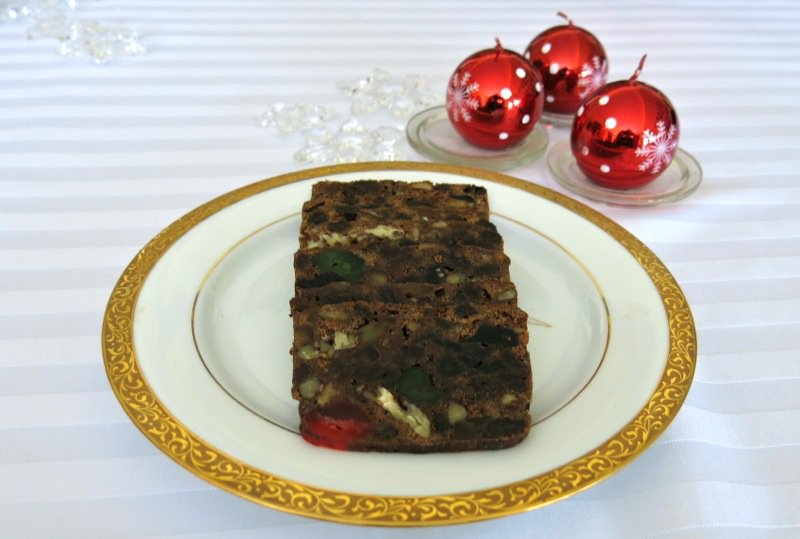 Ah, fruitcake. My Great Aunt Lucille made the best light fruitcake. I preferred it when I was young. Most likely, the lack of molasses was key to my young palate, yet the candied pineapple with coconut probably added to its charm as both were delicacies. She used whole almonds with bark on. I couldn't understand how thin the slices could be and how easily the almonds were to slice through. I grew to appreciate and revere the traditional Christmas fruit cake. Making it was a production. Brushing it with rum, or whisky, or brandy or bourbon was a production. Each woman had their way with their cake and how they made and aged it to burgeoning ripeness. Everyone made the dark cake and some made both.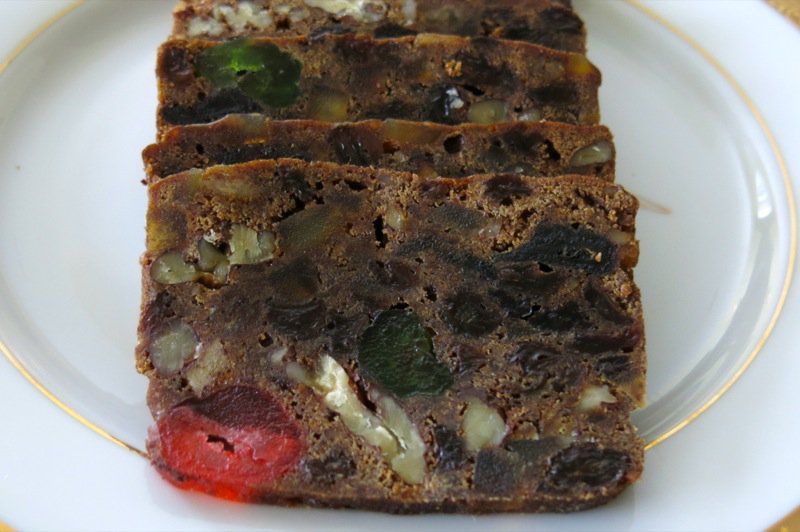 Canadian Christmas Cake or Bourbon Fruit Cake: Making the Batter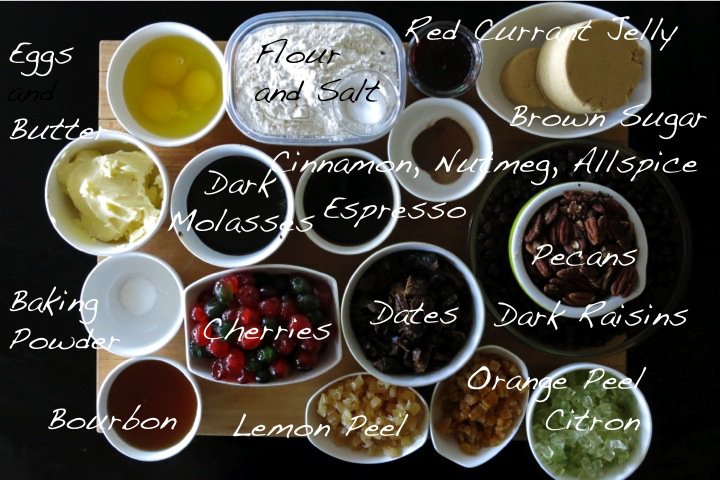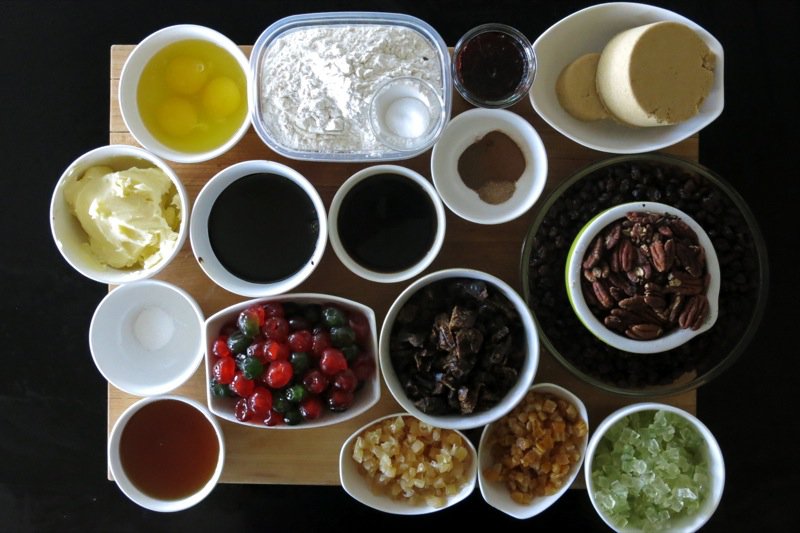 Mis en Place is an important step with this many ingredients in a recipe…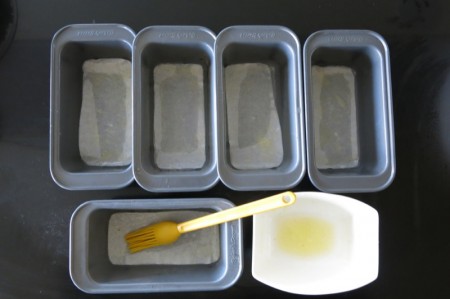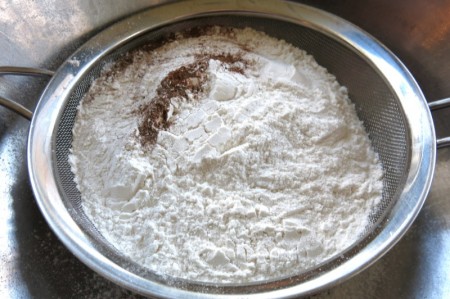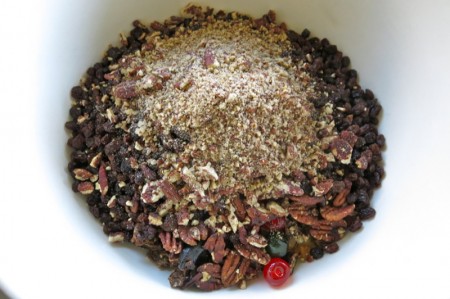 Prepare the pans, soak the fruit, sift dry ingredients together, toast the nuts… the preparation takes time, but is so important. With every step, you read and re-read the recipe, thus less room for error.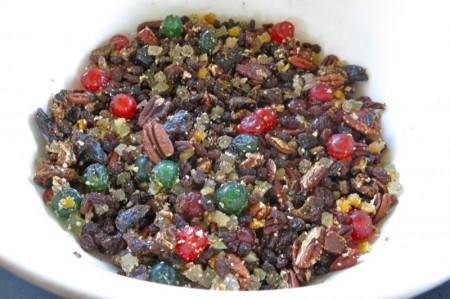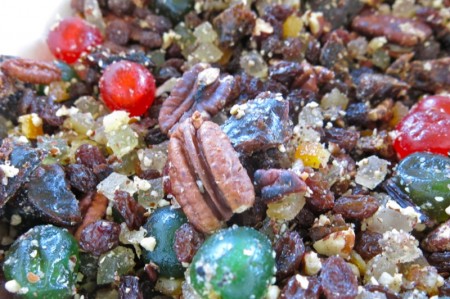 This is not a process that is to be rushed. This is an age-old Canadian Christmas Tradition. Make the time to enjoy the process. Put on some great music. Don a pair of comfy house slippers. Get your fancy wiggle on, and proceed!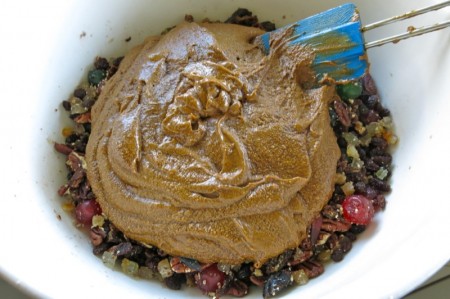 The batter itself is gorgeous but disappears once added to the incredible mass of saturated boozy fruit and toasty nuts.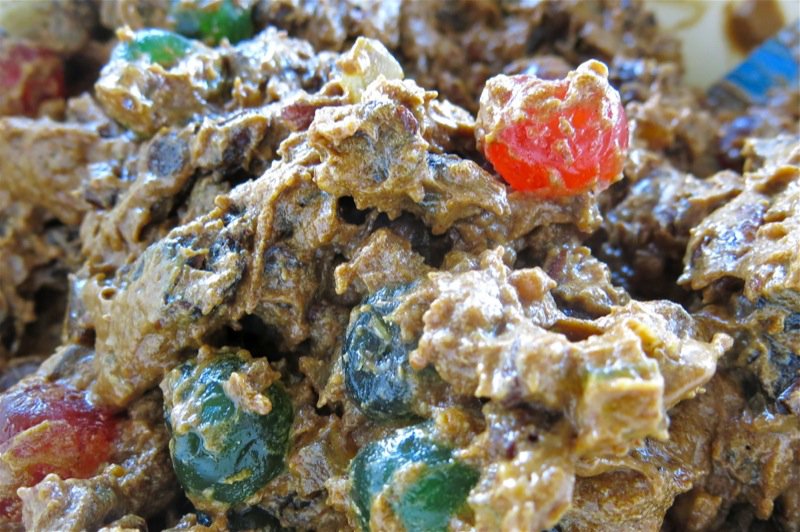 Canadian Christmas Cake or Bourbon Fruit Cake: Baking the Cakes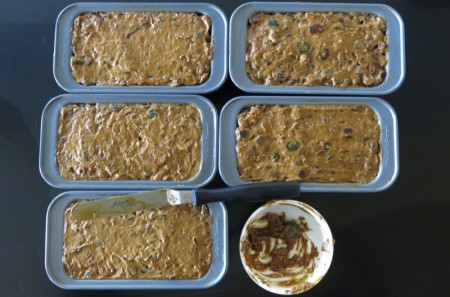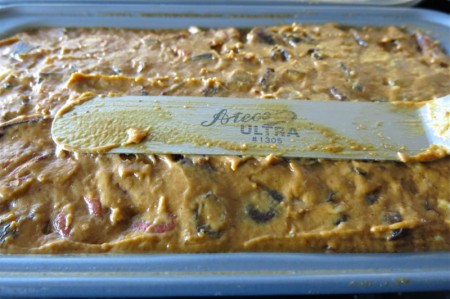 Divide batter carefully into pans. If using smaller pans like I did this year, you need to do the math to determine the volume and translate accordingly to ensure you will have no waste. Otherwise, use regular sized pans.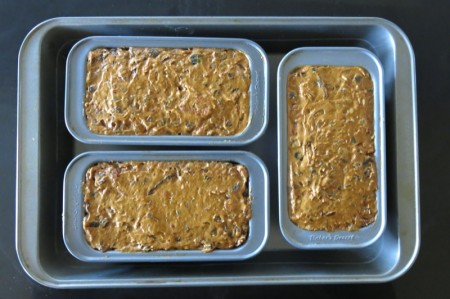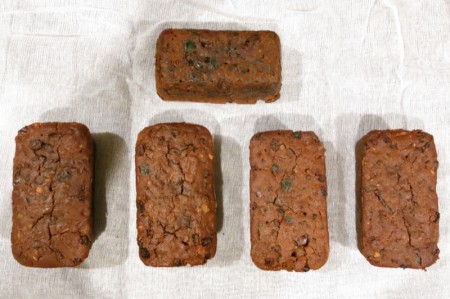 Not only is this size perfect for gift giving, but I also find them perfect for personal use. I unwrap only one at a time and the others stay fresher that way. You can see they rise very little, therefore, each pan is filled right to the brim with batter.
Canadian Christmas Cake or Bourbon Fruit Cake: Curing and Preserving the Cakes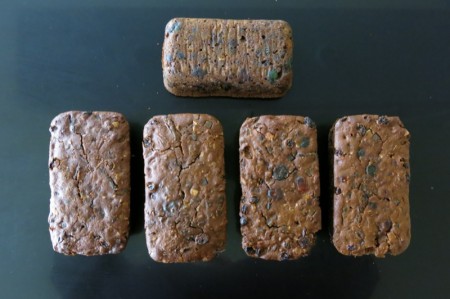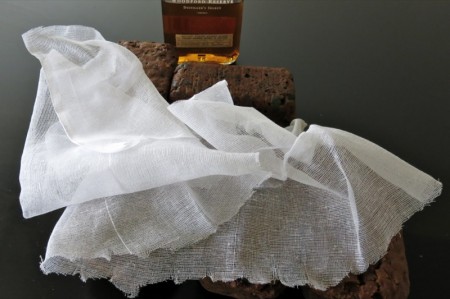 Such beauties. I find it a sacrilege that so many abuse fruitcakes and make such fun of them. Fine. Everyone does not have to like them. However, the tradition of making a fruit cake in one form or other, theoretically in Rome in the middle ages and spread rapidly throughout Europe at that time as it was so enjoyed. Why not now? Likely due to the exorbitant amount of sweet food and junk food available now. Just a guess. But I can imagine how deeply divine these heavy nut and fruit-laden cakes used to be and how excited families were to partake of them during the holiday season hundreds of years ago.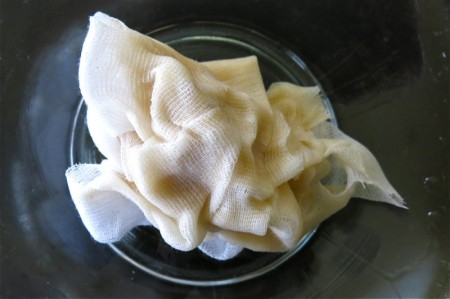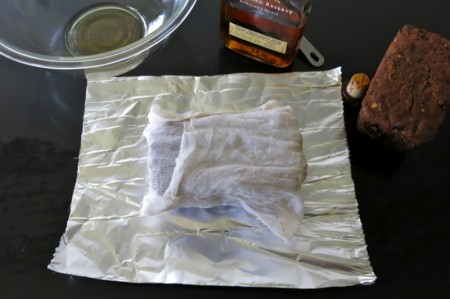 I still look forward to them every year. When making them, I feel very closely connected to the many generations of my own family, and my human family as I practice such an ancient tradition, still now. Cheesecloth is soaked in the bourbon and wrapped around each cake to preserve and flavour each one.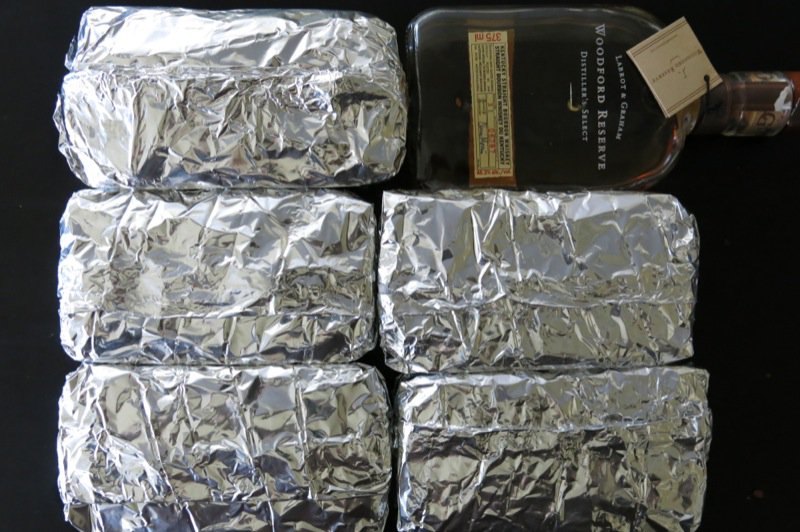 Checking in every couple of weeks for the first 6 weeks to ensure the cakes are moist and sprinkling each cloth with a little more bourbon is necessary, yet balance is also key to ensure the cakes are not wet and saturate in it.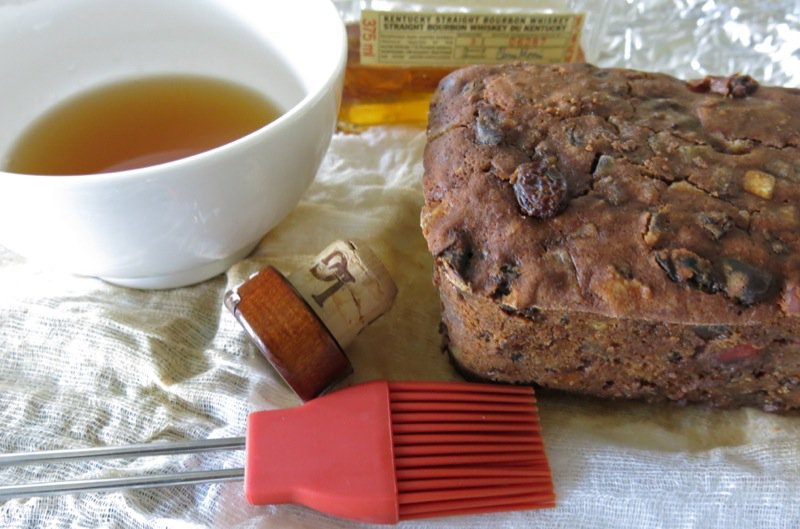 The idea is to keep the moist, to cure and flavour the cakes for preservation purposes. They can be frozen after three months, but should, theoretically, keep for a year, or so, in a cool, dark well-sealed container. I have known them to keep for three or more years under the right conditions. I freeze mine after Christmas for the following year.
Canadian Christmas Cake or Bourbon Fruit Cake: Tasting the Cake and Passing Granny's Fruit Cake Test
When the fruit cakes were pronounced ready in my grandmother's or mother's kitchen, there was a scurrying from the pantry to the kitchen table. Unwrapping the test cake was a ritual. I would hold my breath. "Just smell this!" Mom would say, peeling away the foil victoriously presenting the soiled and stained aromatic cheesecloth swaddled package to our nostrils. The fragrance caught in the middle of my throat. A deluge of elixir lovingly soaked into the loaves; enough that just whiffing had me a little starry-eyed. Mom and dad quivered as the cheesecloth unwound releasing the pungent black moist bejewelled fruit cake. Slicing it was key.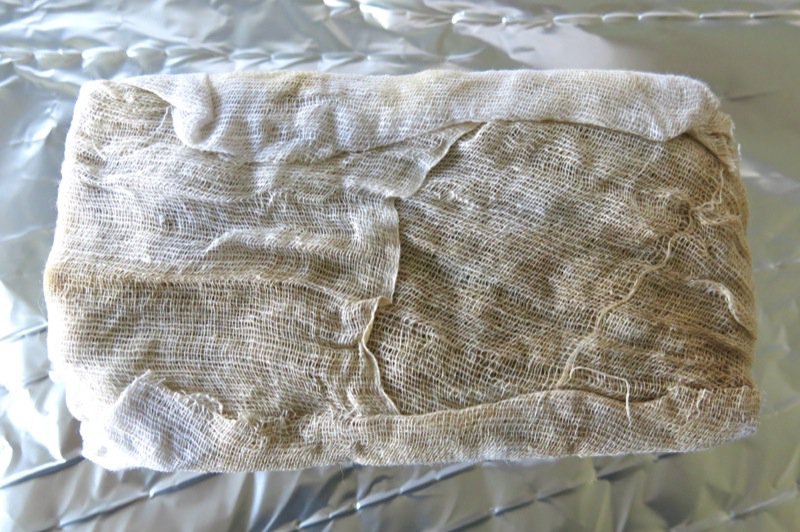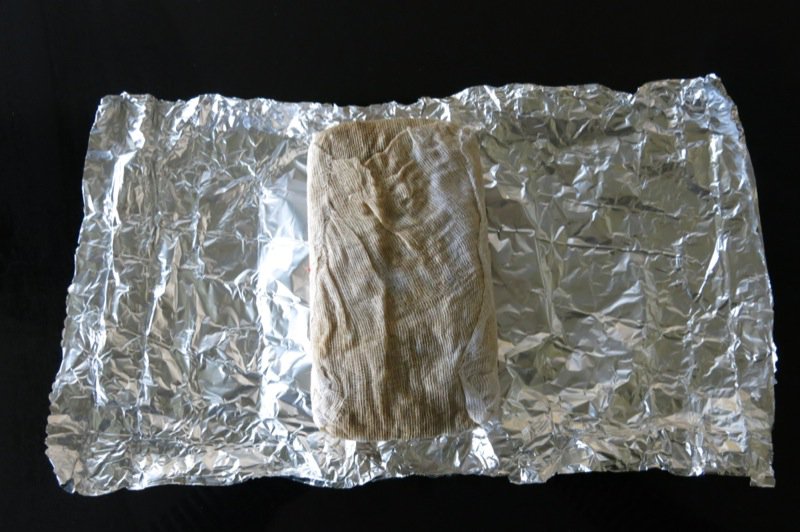 Passing the fragrance and eye test was critical enough. Great Aunt Lucille's mother, my mom's dad's mother, and my great-grandmother, Granny Annie Anderson, had one clearly defined rule that the perfect Canadian Christmas Fruit Cake must pass: it should be able to be sliced so thin that when holding it up to a window, one can see through the candied fruit and the slice should look like a gorgeous piece of stained glass.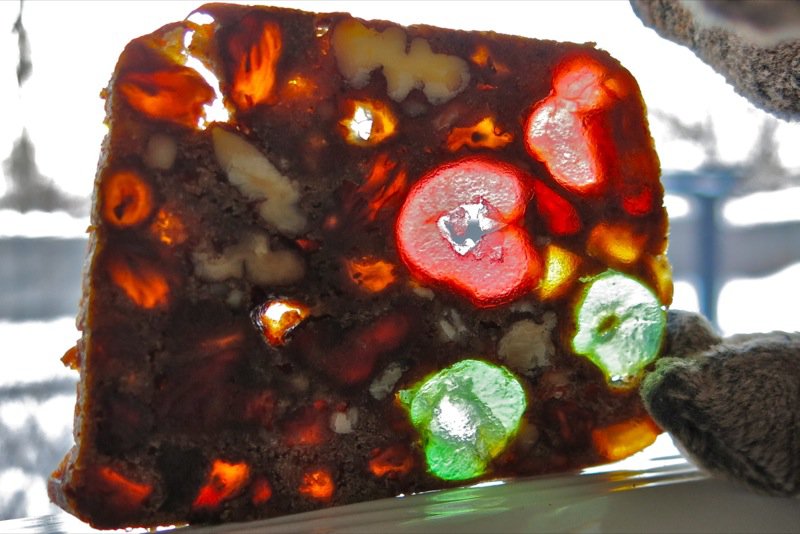 Success! I actually prefer the no-nuts version, now that I have made it with nuts again. They are tasty, but I prefer the look without them. The glass is more "see-through" and it reminds me more of my old family cakes. You can also see why leaving the cherries whole is important. That is Beavie holding the piece up to the window for me.
My mom and dad had their own criteria: the flavour test. Whatever taste memory they had built in over years and years of Christmas Fruit Cake making and baking and tasting and testing, both knew whether this year was a good one, or not, pretty much after one bite. Fortunately, almost all years were good ones, but some were exceptional. And when the cake could be sliced to Granny Anderson's standard and taste tested to my mom's, then we had the best fruit cake on the Canadian prairies that year.
Canadian Christmas Cake or Bourbon Fruit Cake: Gifting Your Fruitcake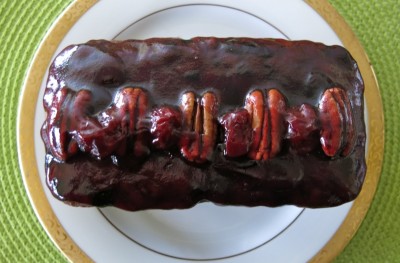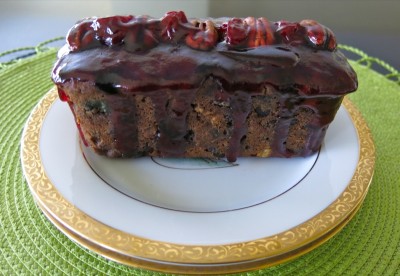 That was the year that mom would wish she had made more. That was the year that she would cut little sections from her loaf for sharing with her neighbours and friends. Her fruit cake next to theirs on the Traditional Christmas Goodie Plate: there was just no comparison. Of course, we were well-bred children and knew to compliment both, but the celebration for mom would be coming home to hear how much better her cake was than so-and-sos. That was just the way it was.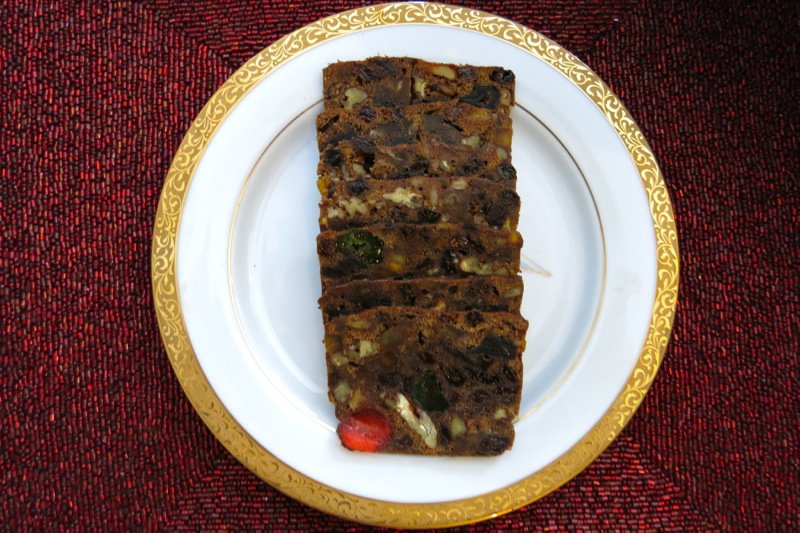 When someone gifted you with a section of their fruit cake, you knew it was a very good year at their house, and there was a little tremor in the hand accepting that gift. Usually, it was never better than our own, however, what disgrace if another cake surpassed my own mother's. She took serious pride in her reputation for having the most spotless house on the block, and consistently aspired to be the best cook and baker in the neighbourhood, and most definitely the best Christmas Fruit Cake Baker, as well.
There was no contest, as for me, she was.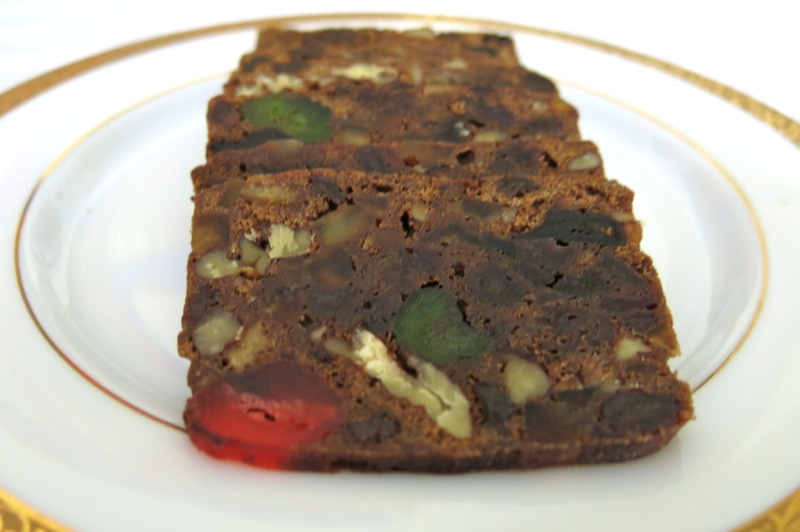 And, that is how I have grown into being a connoisseur of Christmas Fruit Cakes. A very honest route to this métier.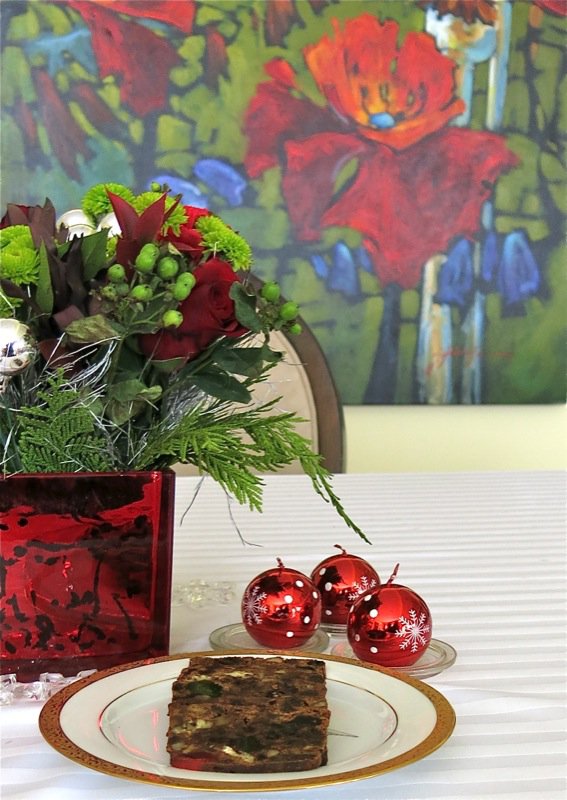 Homemade Christmas Fruit Cakes have now become an endangered species on the Canadian prairies. No one I know makes them. No one. I have people to take mine to, but no one to seat my slice beside on the equally endangered Traditional Canadian Christmas Goodie Platter. One may think that eases the pressure of making the best Fruit Cake, but it doesn't. I still have both mom and dad to please. Their learned palate approval of my homemade Fruit Cake remains a coveted trophy. I am a novice in the Fruit Cake making world, as I didn't learn to make this cake at the hip of my own mother. I have floundered through it on my own, and hope to one day, reign triumphant. At least, in my own mind.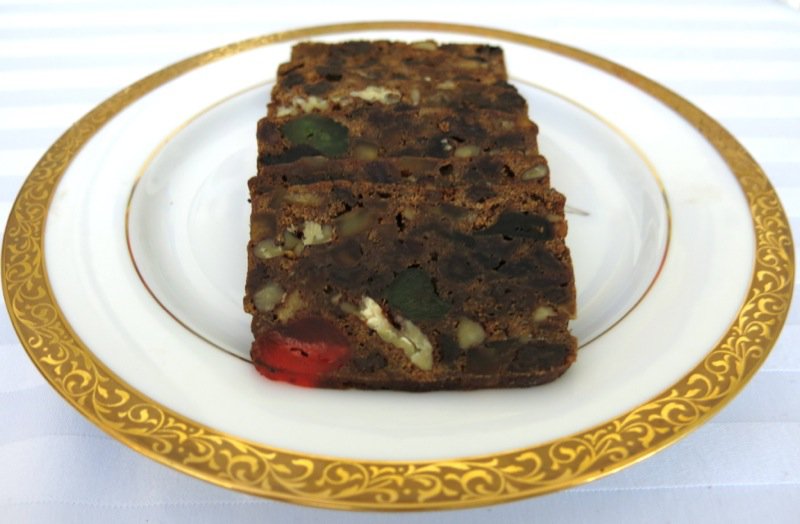 The Christmas Fruit Cake is as fundamental to a Canadian Christmas as the Christmas Tree itself. It is as much a part of the holiday feast as the turkey on the table. Even more, as there is this story to tell. These are my people. To share this tradition with my own children and future generations of my family are the ties that bind. It is these moments and these stories that have contributed to the character and integrity of this family through the lessons learned via our family rituals. Such is our homemade Christmas fruit cake.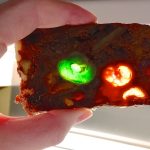 Traditional Canadian Christmas Cake
One the prairies, one was measured by the flavour and texture of their dark fruitcake. Everyone made it. Everyone had an opinion. It is the bourbon that makes all the difference to me, in this exotic dark fruit cake. Makes 2 loaves or 5 small loaves. Must be made a minimum of 4 weeks before the holiday season.
Total Time
1
hour
20
minutes
Ingredients
¾

c

softened butter

1 ¼

c

firmly packed brown sugar

3

large eggs

2 ½

c

all purpose sifter flour

1

teaspoon

baking powder

1

teaspoon

salt

1

teaspoon

ground cinnamon

½

teaspoon

grated nutmeg

1

teaspoon

ground allspice

½

cup

dark molasses

½

cup

brewed black coffee

(or espresso)

½

cup

bourbon

1

pound

dark raisins

½

pound

candied red cherries

whole

½

pound

candied green cherries

whole

¼

pound

candied orange peel

chopped

¼

pound

candied lemon peel

chopped

½

pound

chopped citron

½

pound

dark pitted dates

chopped

1

cup

pecans

toasted whole

Bourbon for soaking cheesecloth in and brushing on
If Gifting Cake:
½

cup

warmed red currant jelly

Pecan halves

, and candied cherry halves
Instructions
Instructions for Fruit
Place all fruit in large bowl; add bourbon and soak for 2-4 hours
Instructions for Fruit Cake
Preheat oven to 300°F and grease two 9 x 5 loaf pans 2 1/2 inches deep or five 5 3/4 x 3 pans 2 inches deep

Line bottoms with parchment paper; butter it (the original recipe was waxed paper)

Cream together butter and brown sugar; beat in the eggs.

Sift all dry ingredients; beat into butter mixture

Add molasses and brewed black coffee or espresso to mixture; combine well

Fold in the nuts and bourbon soaked in fruit

Carefully pack the batter into the prepared pans almost to the top (I used an offset spatula to finish the tops of each cake)

Place pans on centre rack of oven in a bain marie (place pans in a larger pan and pour hot water halfway up the sides); bake for 2 to 2 ½ hours, or until toothpick comes out clean (the small cakes took 50 minutes, so watch carefully after 45 minutes)

If the tops brown too quickly, place foil over the top

Cool 30 minutes, then remove and set on wire rack

Wrap carefully in a triple layer of cheesecloth that has been soaked in bourbon

Seal tightly in aluminum foil and store in a cool dry place until the holiday season

Once a week, remove foil, and brush additional bourbon onto the cheese cloth

The longer it is stored, the more times it is dowsed, the more pungent and flavourful it becomes.
Recipe Notes
To Gift the Fruitcake:
Brush top of cake with warmed currant jelly; arrange pecan and cherry halves decoratively
Brush again with jelly; allow jelly to set completely
OPTIONS
I have made this cake without nuts and had good results; this year I added an extra cup of toasted crushed nuts for extra nuttiness, and may regret it due to the lack of clarity in the slice (which remains to be seen)
I sure hope that when my Traditional Canadian Prairie Christmas Fruit Cakes 2013 are cured that the images will evidence success. I hope I can show you a thinly sliced stained glass cake that has flavour like no other. Meanwhile, I brush the cakes lovingly each weekend, relish the aroma and pray for the best.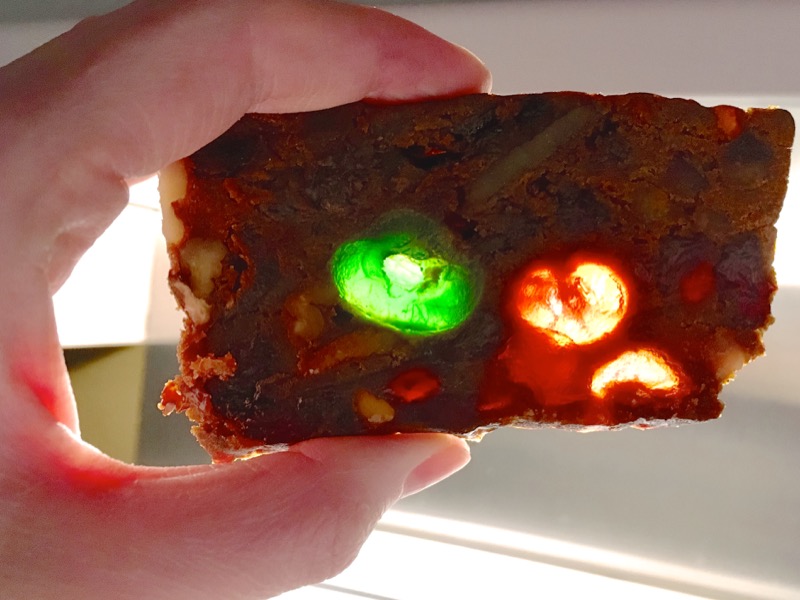 Lindsay (comment below) sent a photo of her Fruit Cake stained glass test. Bravo, Lindsay!