Girl Baby Shower for Amy: My Childhood Gal Pal, Marie, has Become a Grandma!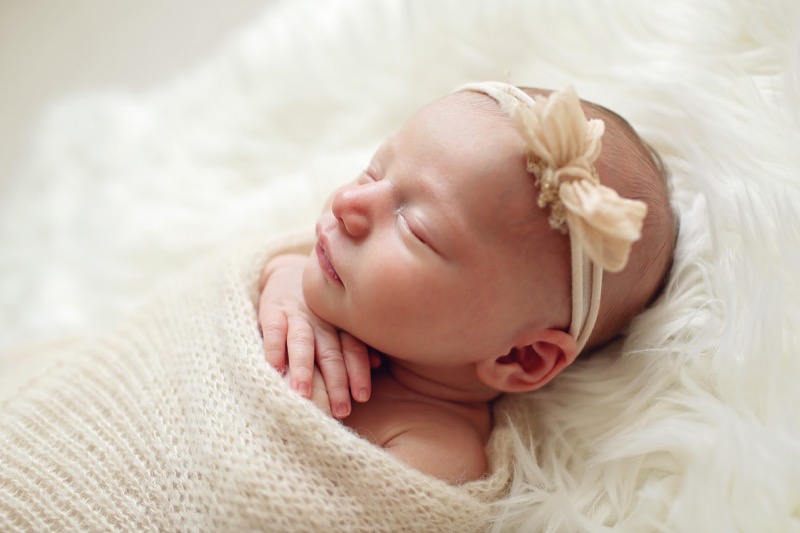 That makes all three of us! Marie, Luch, and I. I met Marie in Grade 7 and we were instant friends after she invited me to her house for lunch one day. Unbeknownst to me, it was her baby brother's second birthday and there was fried chicken, mashed potatoes, vegetables, salad, and birthday cake! I was so embarrassed. I didn't know and hadn't a gift for the cute little fellow with potatoes all over his face in his high chair with nothing on but a diaper. It is her dad, though, that made the biggest impression. Larger than life, at the end of the table, smoking throughout the entire meal (likely not, but it seemed so, to me), he was the most gregarious and friendly giant I had ever met. Of course, he wasn't a large, large man, but I was 12, and he seemed so to me. "Come on in! Sit down! Have some more mashed potatoes! More chicken? More of anything and everything he boomed with his welcoming candor and sparkling eyes. No eyes sparkled like his, except my own dad's.
I also recall her mom, quietly scurrying about in a little house dress wrapped in an apron, cat eyed black glasses, smudged red lips and curly dark hair. Not sitting for a second. Cooking, serving, cleaning, fussing. "Sit down Marg! Eat your lunch! Stop all that fussing!" Bob boomed, adding: "Can you get me some more butter?" How I loved that family. Dale, the baby was just two. Lewis, the middle child, was 9. Marie and I were 12. Well, I think she wasn't 12 yet. Her birthday is in November and I am pretty sure that lunch was earlier in the fall. Here we are, 49 years later.
Weathered the ebbs and tides of a life long relationship we both cherish we grew up together, married, became moms, and now, grandmothers. We are the keepers of one another's memories. The holder of one another's life experiences, stories, triumphs and tragedies. It is a love story. Our children are friends. Dear friends. Lauren stood up with Amy at her wedding, and Amy would have stood up with Lauren, if she had attendants. And now, our children have children. It is my sincerest hope that the foundation Marie and I have built through our friendship will carry on through the generations to come. William is 18 months August 12. Heidi will only be about 2 months, but in the years to come, and with more babies to come, I can only dream and imagine…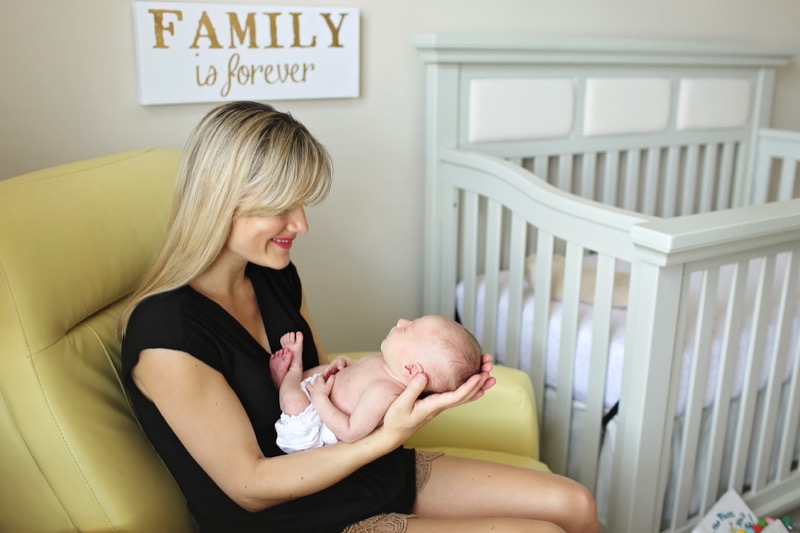 Just as Amy is imagining the life ahead with her precious little daughter.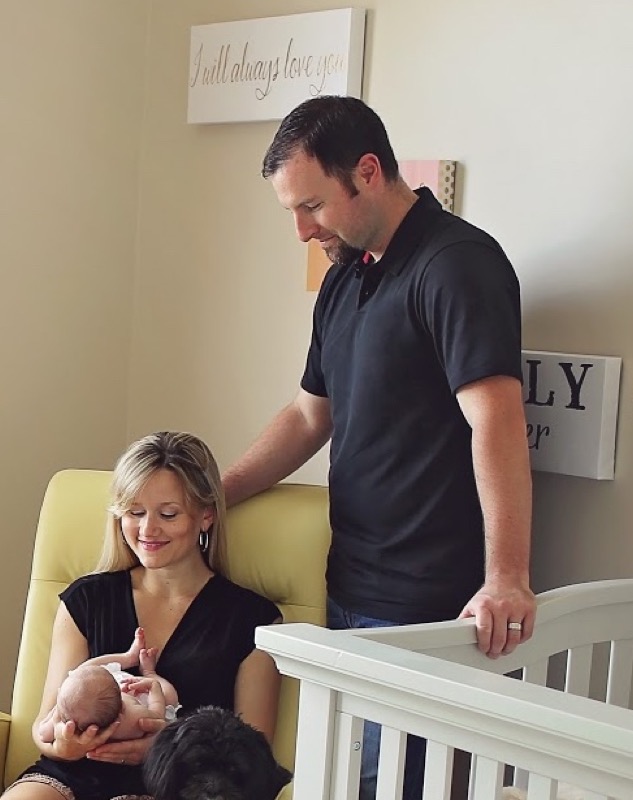 And as Ryan and Amy dream of building their new family together.
Clearly, Pep, the puppy, is a little leary of what might become of him, but as he has signed all of my thank you cards with his little paw print, I am pretty sure he is in good hands, too. Luciana's eldest daughter, Julia, had a son exactly 4 months to the day after William. The two boys have already had a play date and I can tell they are going to be great pals. Her grandson, Matteo, is bursting with personality and an absolute joy!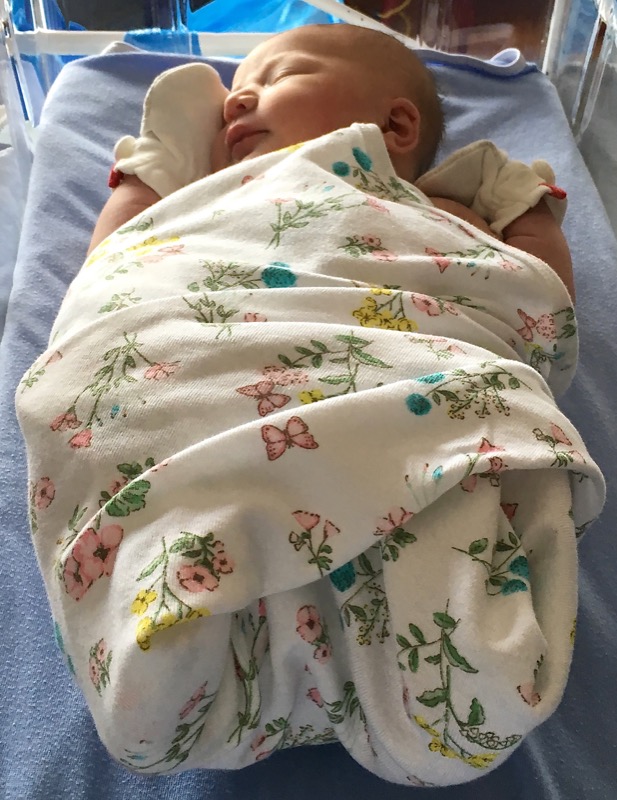 This is the first glimpse I got of baby Heidi, above. Is she not absolutely precious? After I became a mom, every single day of my life held such unfathomable joy. No matter what problems arise, mother-love soothes my soul and centres me. There is no greater gift. Luciana is Nona. Marie is Grandma. Valerie is Gramsy. How can I not have tears running down my cheeks as I write this. Filled with gratitude and joy for the gift of life long friendship with these two gals. My cup runneth over. I am truly blessed. So it is, that you can only imagine how delighted, excited and ignited I was to have a girl baby shower for Amy.
Guests are arriving! Time to get the party started! It's Amy time!
I had six whole months to dream and scheme and make and bake. It was so cathartic for me as I recalled so many memories of our friendships through these preparations. So many laughs. Forty nine years later, our connection is deep, well rooted, and thriving. Thriving. That is the greatest gift. Here we are in our early 60's and still have so much to look forward to in each of our lives and to share with one another.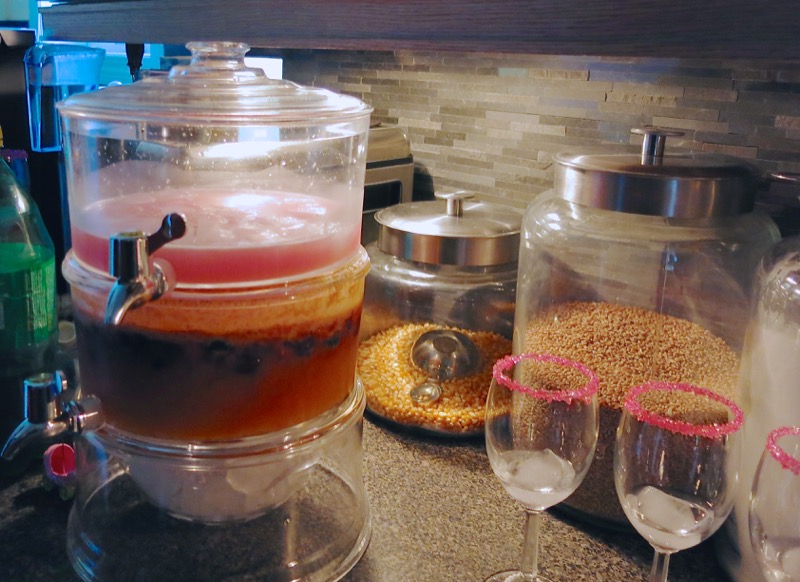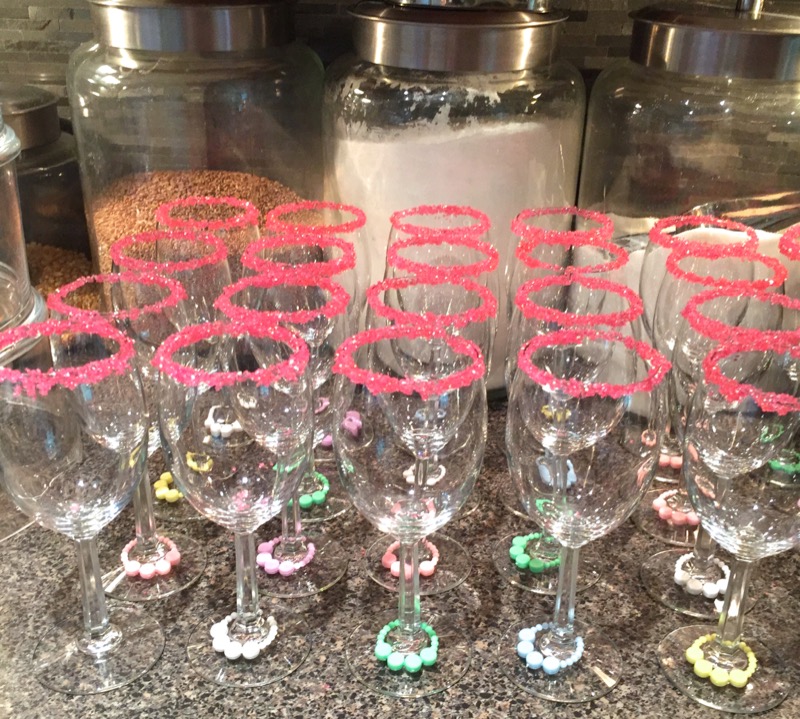 Time for a drink! I didn't do alcohol at the girl baby shower intentionally. Didn't get a good photo of the set up, unintentionally. Vibrant pink sparkling sugar rimmed the wine glasses with the sweetest Dollar Store find: baby bracelet wine glass identifiers. I do most of my own parties, so work to organize any larger event as a "help yourself" affair. The choices: Homemade freshly squeezed (Thermomix squeezed) Pink Lemonade, Fresh Fruit and Ginger Punch, Coffee and Tea. Note to self: next time, make 4 times the lemonade in advance.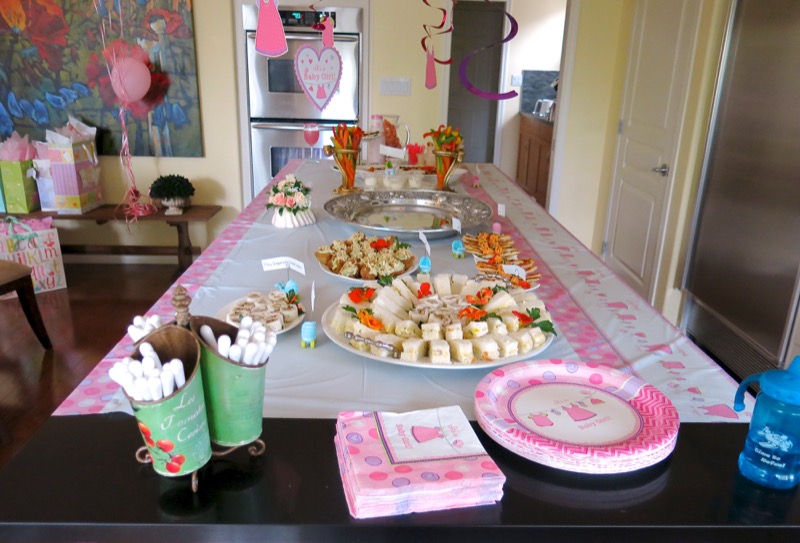 Greeting guests and getting savory girl baby shower buffet food out left little time for photos. Thankful for the ones I took, but had such a lovely time that I missed some important moments; so sad I missed capturing both grandmas with Amy and Heidi!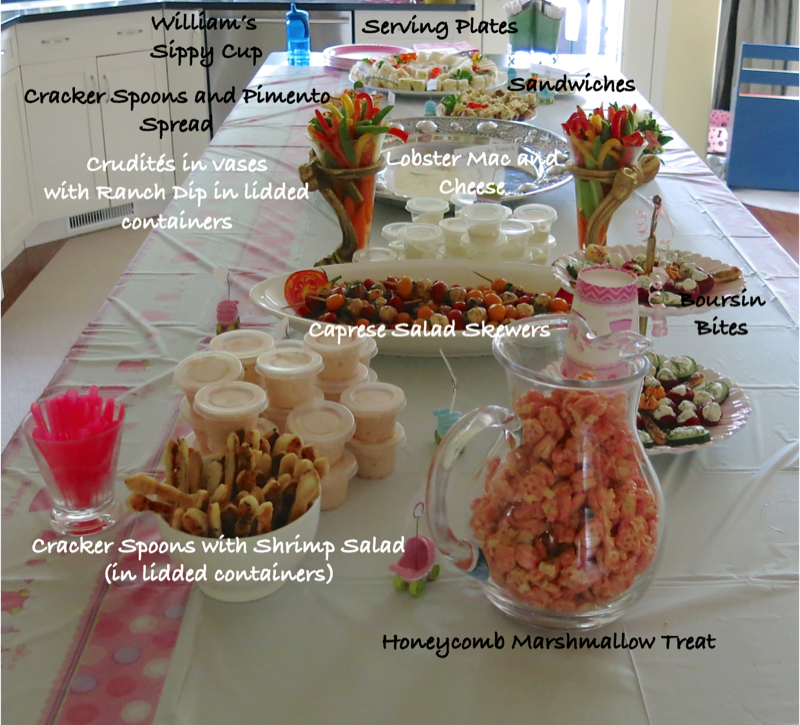 The other end of the savory buffet table, above, with the food placement chart. Yes, I do plan that, too. Notice the adorable little baby carriages that present each label naming each dish: just the right balance of classy and tacky, no?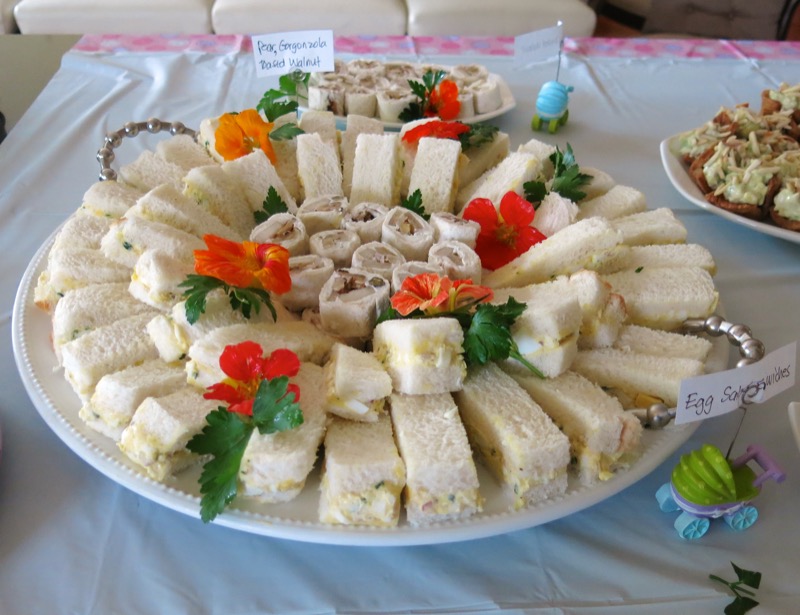 The entire menu with the links to each recipe follow. The plan? A Savory Buffet and a Dessert Buffet. Savory: tea sandwiches, little individual salads, veggies and dip in a verrine, a couple of bite sized amuses, and a hot little pot of alphabet macaroni and cheese. Dessert: Pink. Everything Pink to include: a small candy corner, cookies, cake, cupcakes, ice cream, and fresh fruit. The plan evolved.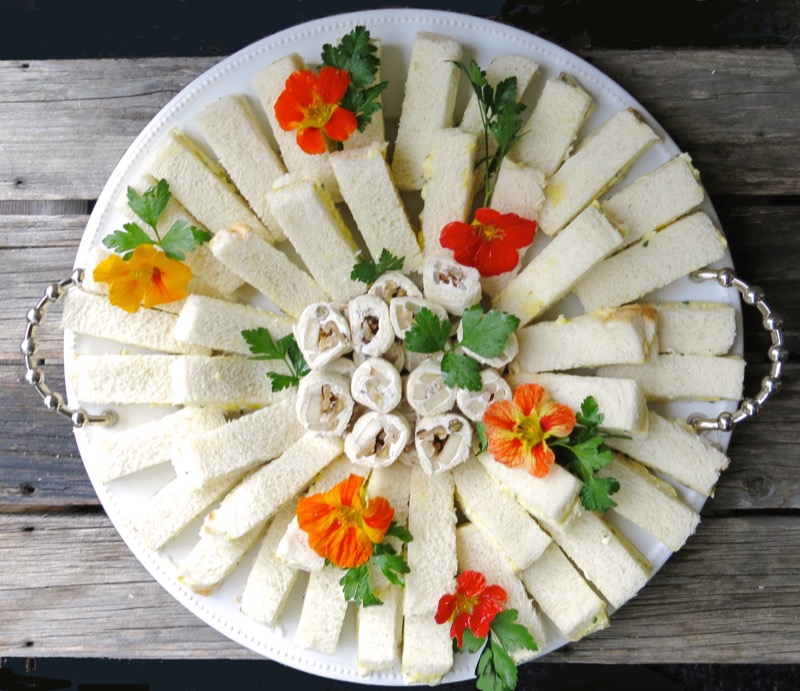 The egg salad tea sandwiches were William's favourite.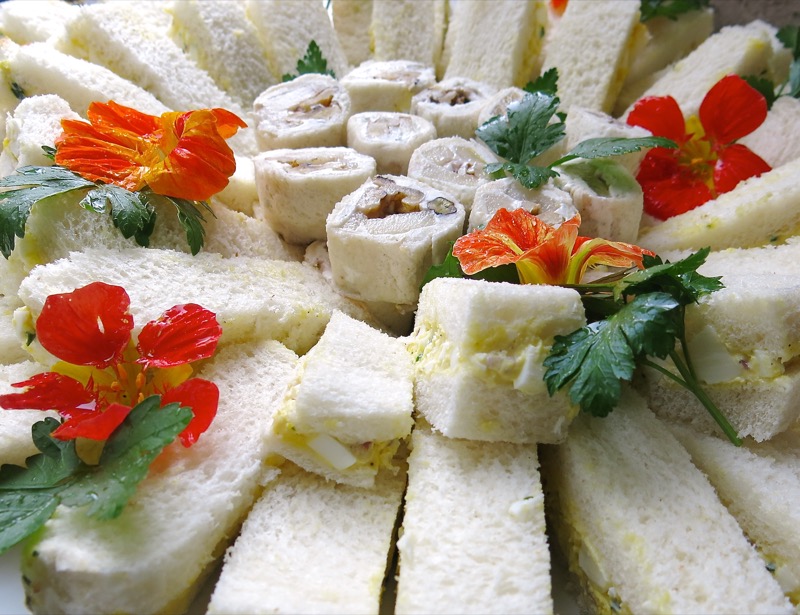 The Pear, Gorgonzola and Toasted Walnut rolled sandwiches were lack luster. I always make them a day, or even two, in advance, yet this time, the nuts lacked the crunch and the pear lacked sweetness which, when combined with the bold, intense gorgonzola, creates that unexpected flavour bomb.
Inspired by an old recipe for Avocado Boats from the Best of Bridge Cookbook series, I created a Chicken and Avocado Chutney Salad with toasted almonds cradled in miniature toast cups.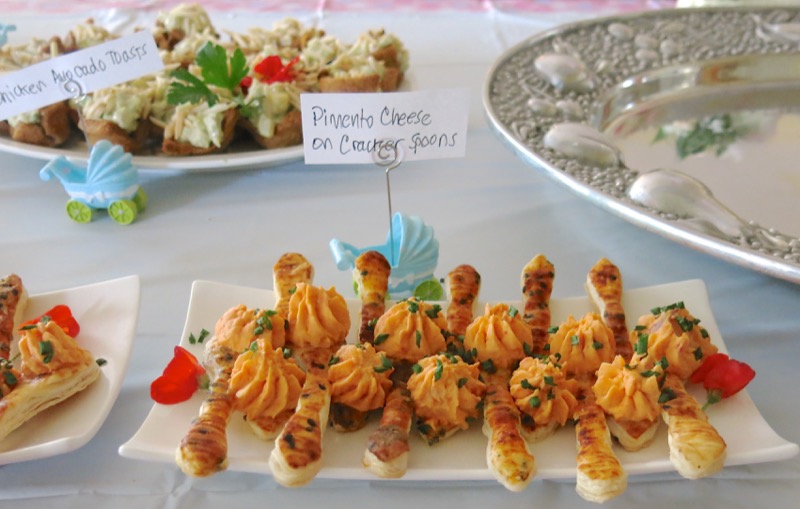 I had so much fun making the little spoon crackers and using them in unexpected ways prior to the shower. They will be in my regular entertainment repertoire from now on and as they freeze well, I plan to have them in my freezer regularly. (Link to recipe below.)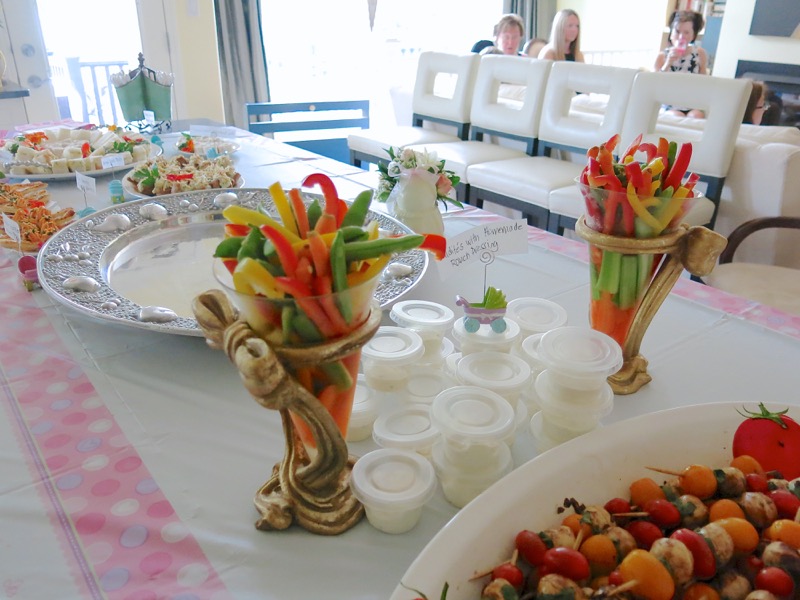 Veggies and dip. Lee had served them in little verrines at Amy's wedding shower. I wanted to copy that idea! Yet, with so little energy and so much to do at the last minute, decided to portion the dip into individual miniature cups for ease of service and arranged the vegetables into two very dated and much loved vases. The idea was to open the dip and plop selected veggies into each. I put out a couple examples, but didn't get them opened in time to make it doable for guests.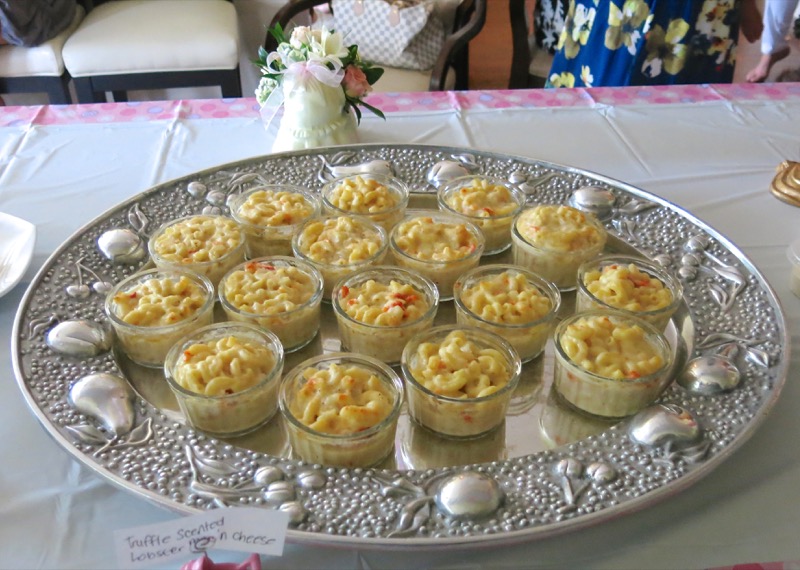 The only hot dish was the truffle scented lobster macaroni and cheese. This was the "main" feature and a nod to daddy as Ryan hails from Nova Scotia.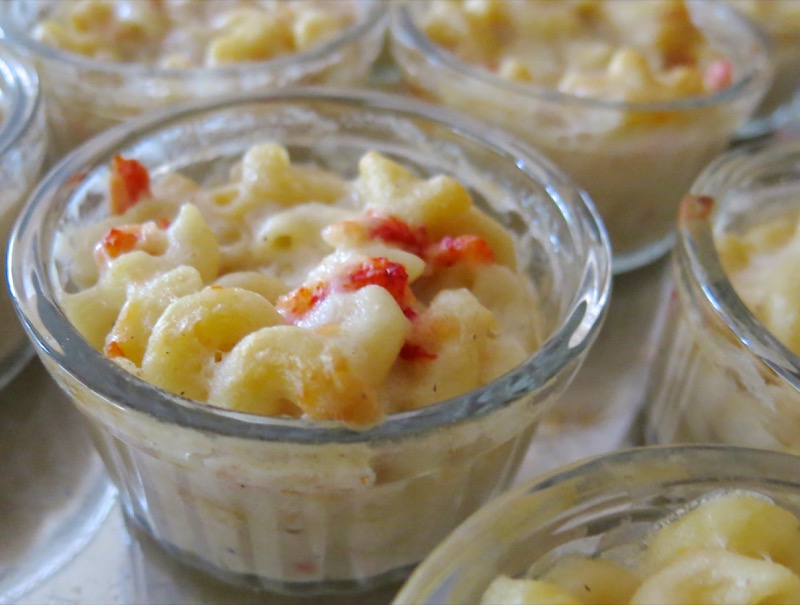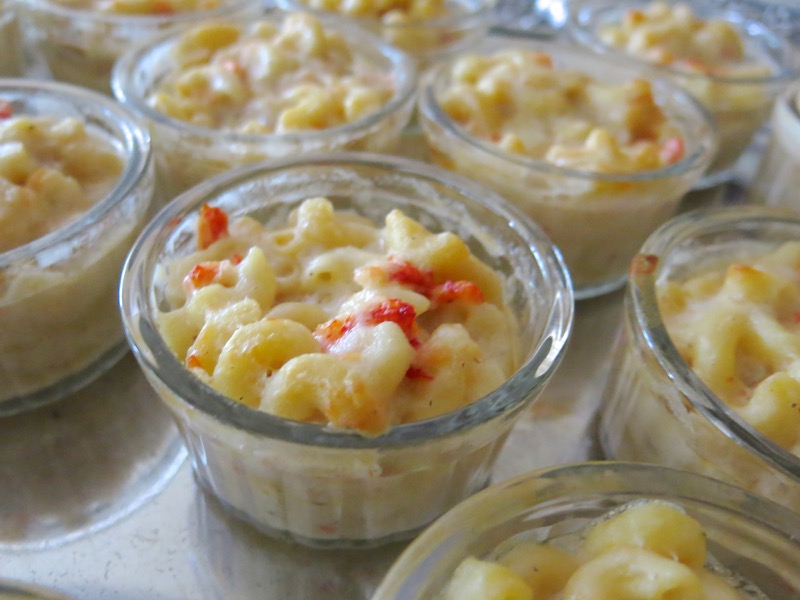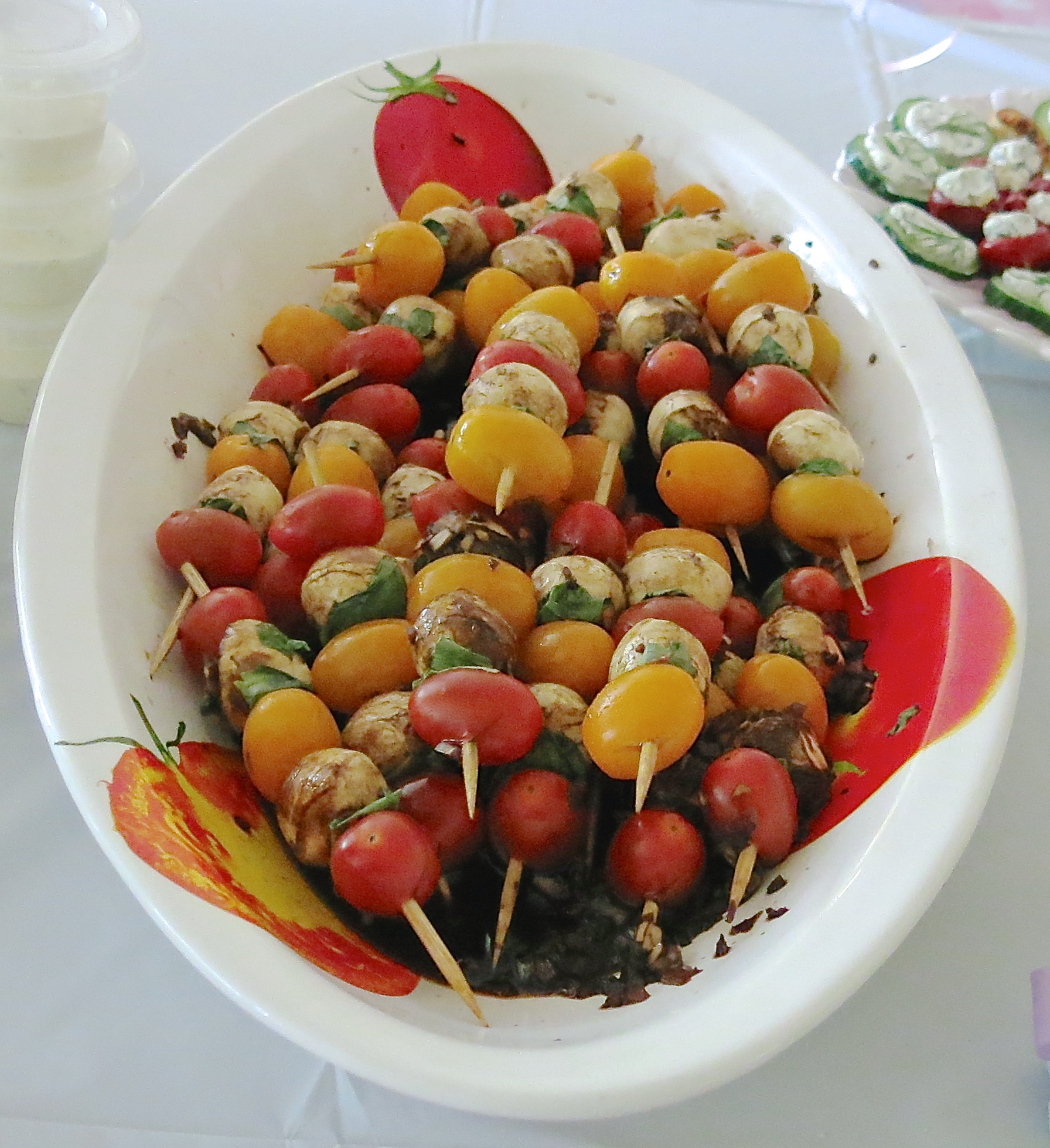 Initially, I was going to do little individual Caprese salad cups, but the cocktail sized bocconcini I spied at the grocery store changed my mind.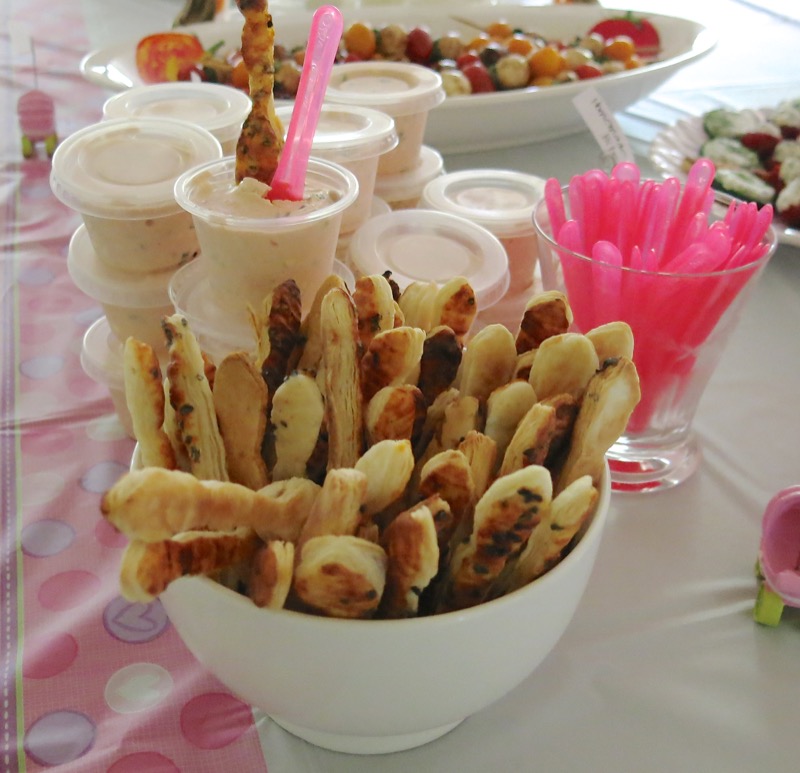 The old retro Tomato Soup Shrimp Salad or Dip recipe had to rear its head on this buffet because it is so delicious and it is pink! You can see my little sample: a cracker spoon for dipping and eating the salad, or a little pink ice cream paddle. A must for a Girl Baby Shower, me thinks!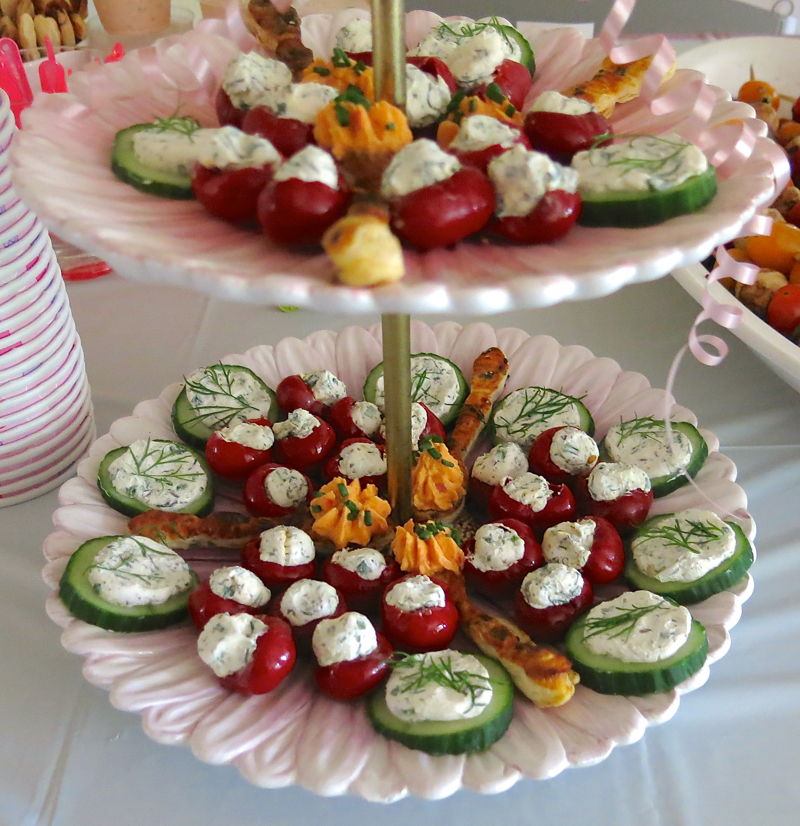 Inspired by a bite served at Teresa Spinelli's Christmas event for loyal customers, I served the miniature red peppers stuffed with my homemade Boursin cheese. That bite at her event was scrumptious. It is such an easy fix: a jar of the peppers from her store pickled with the opening waiting to be filled.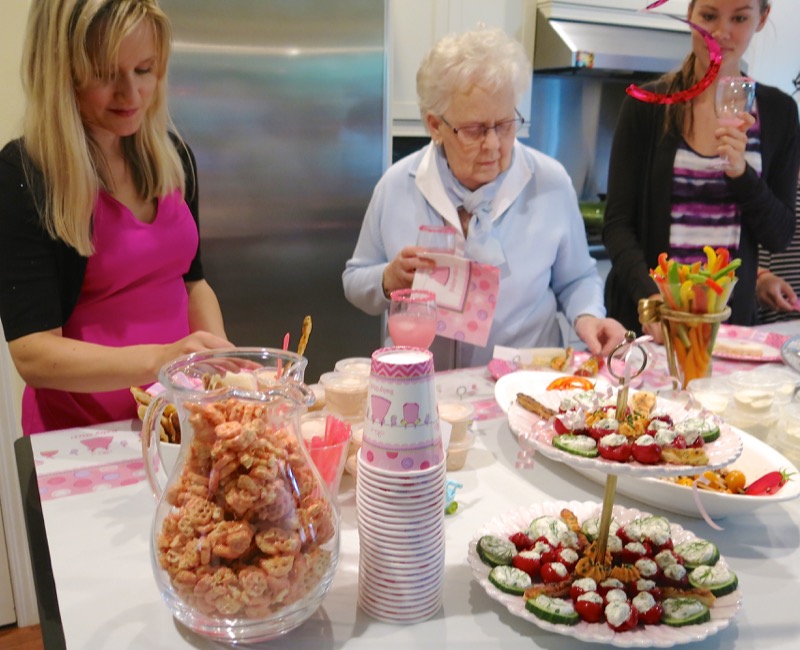 Drinks, hello hugs, and a little visiting until most had arrived, and the noshing began!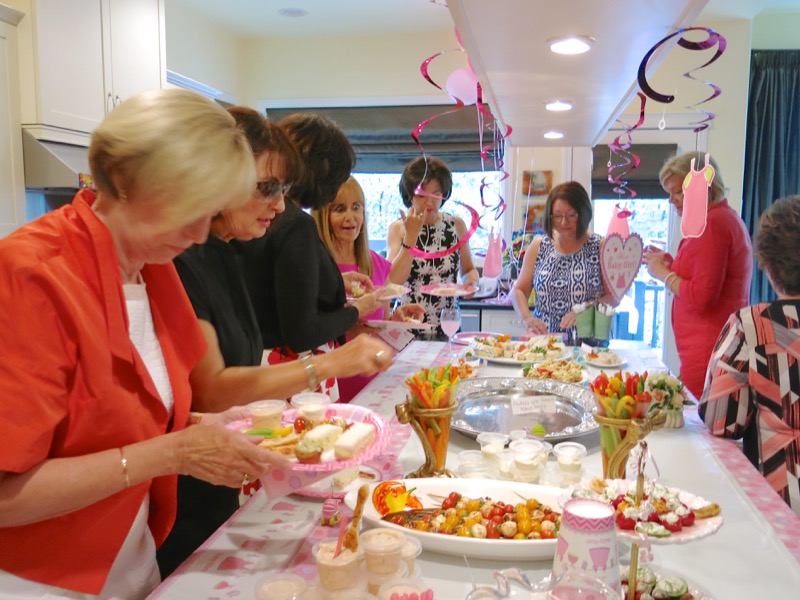 Heidi's other beautiful grandma, Ryan's mom, Dawn, is at the far end of the buffet, to the left of Marie.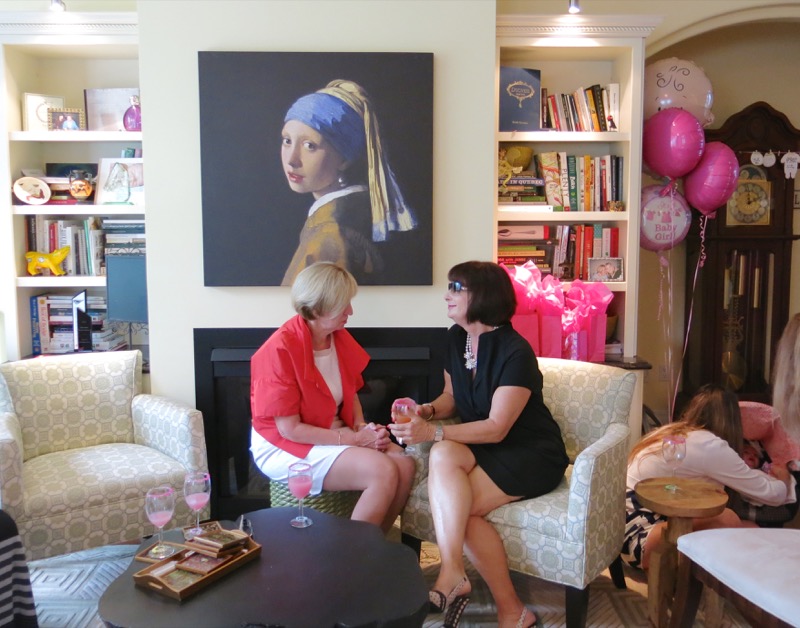 Why line up when you can catch up on gal talk? What a beautiful group of women. Can you see Heidi to the right on the floor with sweet cousin Taylor totally in awe?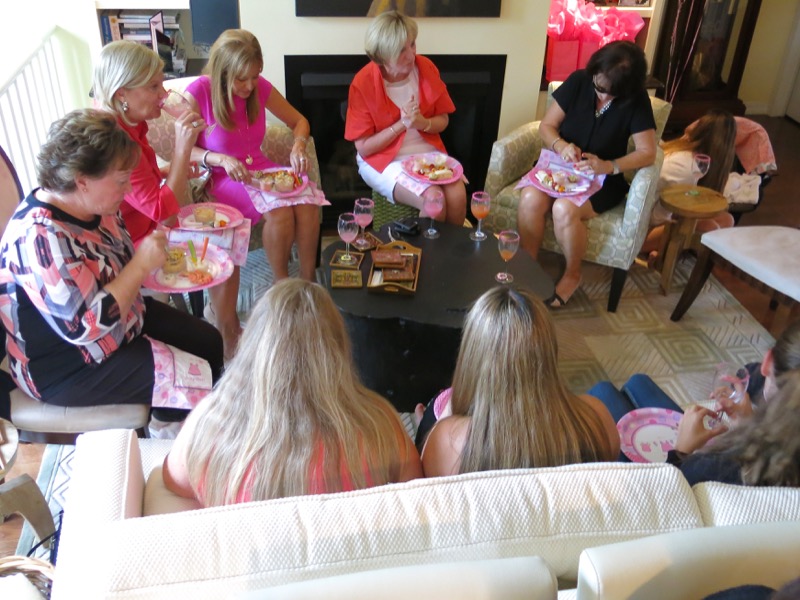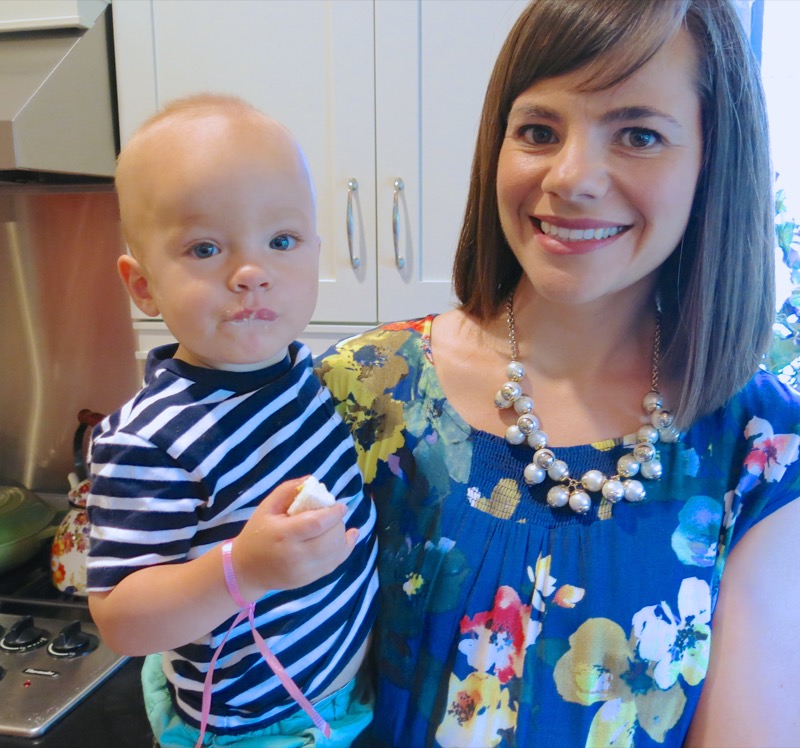 Balloon tied to his little wrist, egg salad in his little fist, William is having a good, good time!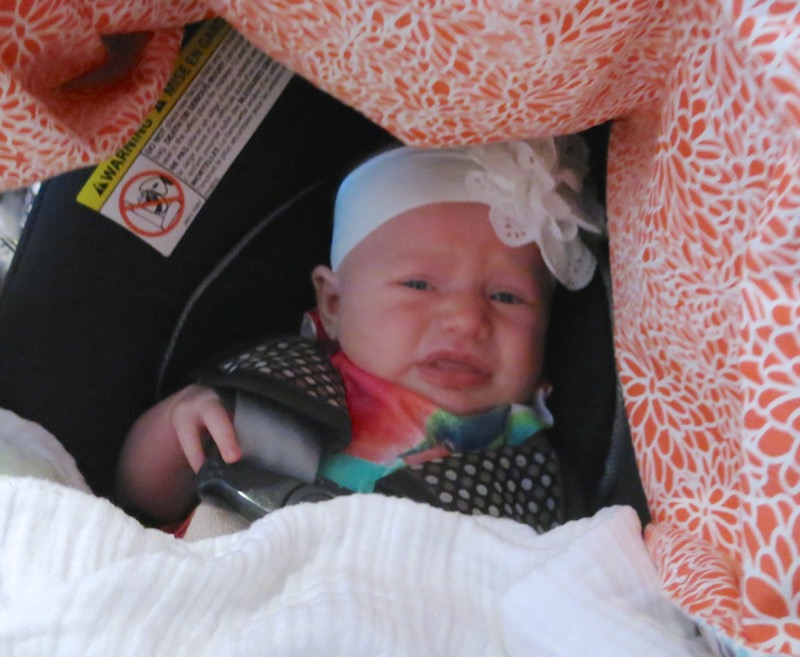 Of course, little Heidi is waking up and needs her mommy just when mommy is about to sit down with her lunch. She is even adorable when she cries!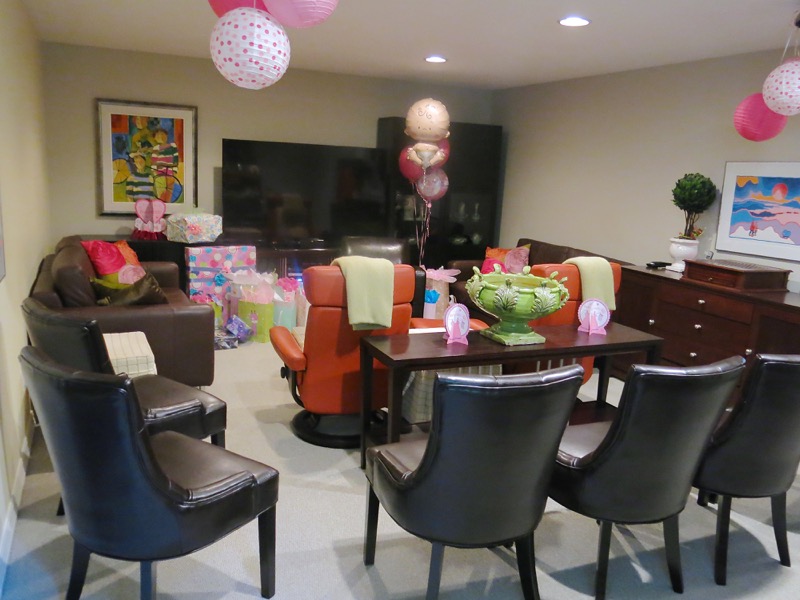 The basement is set up for the gift opening. More chairs, easier viewing, and gives me time to tidy upstairs and set up the dessert buffet.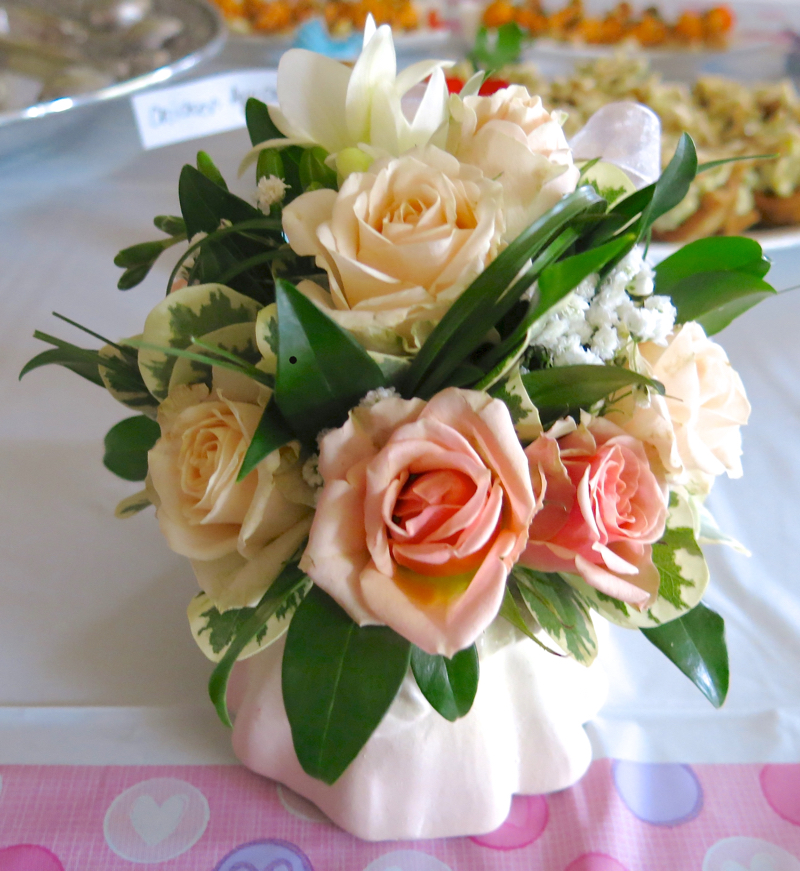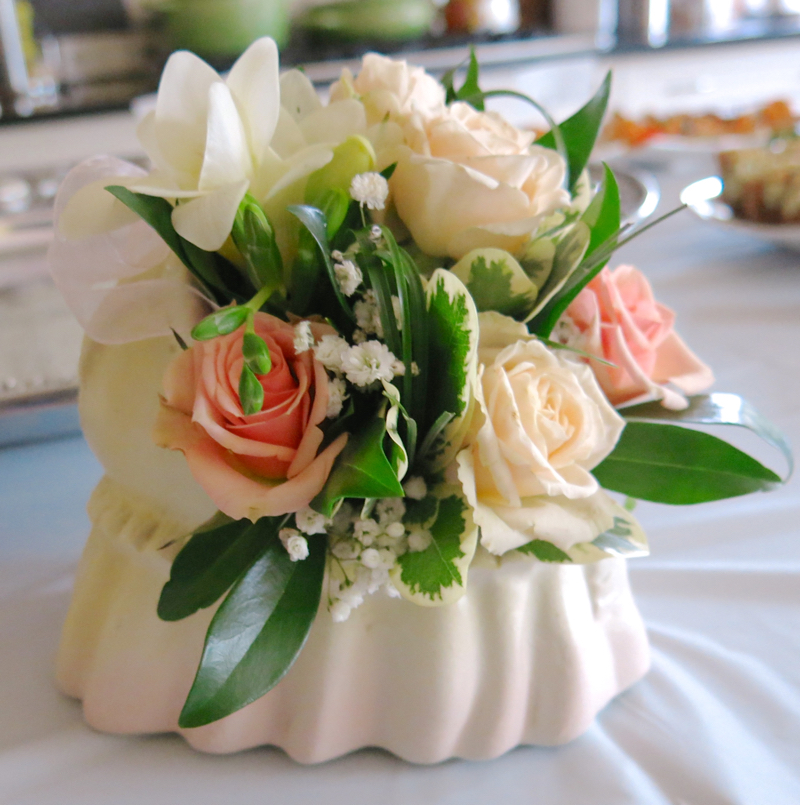 I had the vintage bassinet vase that my mom saved for my from when I was born filled with little flowers. This was to be beside the table by the front door, as it is so small, but there was room on the buffet table, and it was so sweet. Just the right balance of classy and tacky, eh?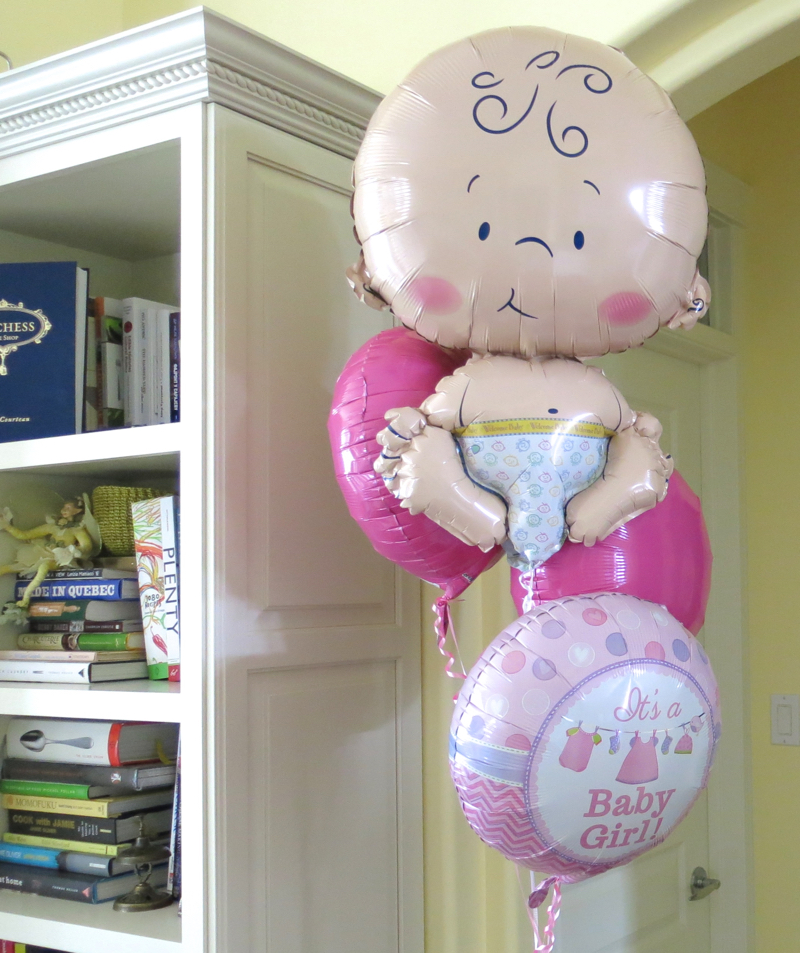 Also had pink balloon bouquets on either end of the savory buffet island, but missed capturing that little memory. Outside, tied to a welcome placard, was a huge pink "It's a Baby Girl" onesie balloon.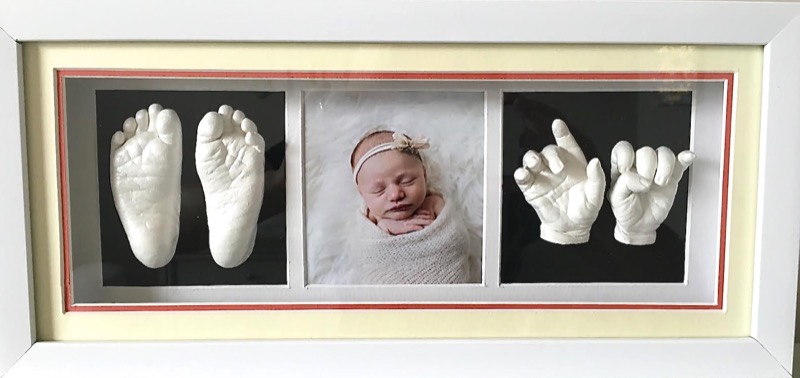 Sadly, I missed the gift opening, but bear with me a moment while I gush over my favourite gift! Sherri, a dear family friend of Amy's, made the above for baby Heidi! She dropped by her first week, took impressions of Heidi's hands and feet, made these gorgeous moulds and had them framed. Isn't that something? The photo does not do the piece justice. You can find her business Wee Little Me 3D Impressions on facebook if you are a member, or call Sherri at 780-916-0109.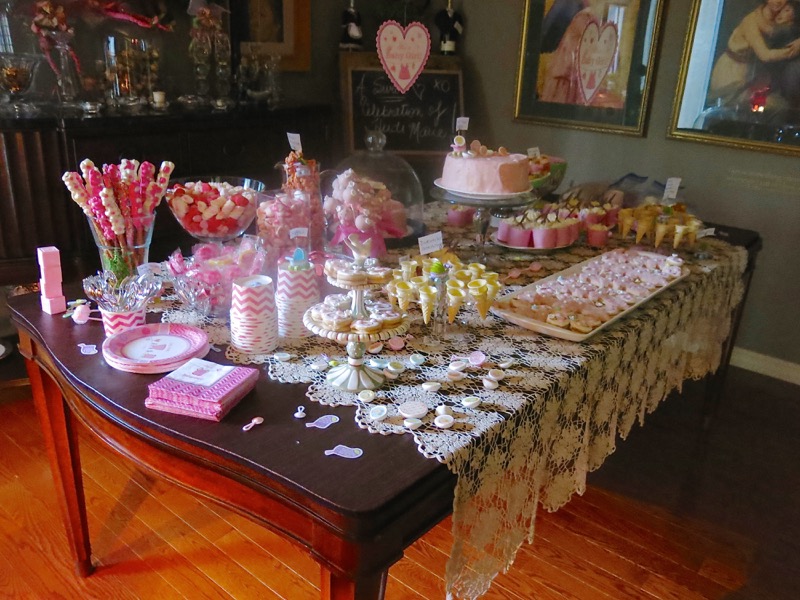 When I did go down to participate, found it warm and with many gifts yet to open, so I served the frozen mini cones: a welcome refreshment amid the celebratory ritual.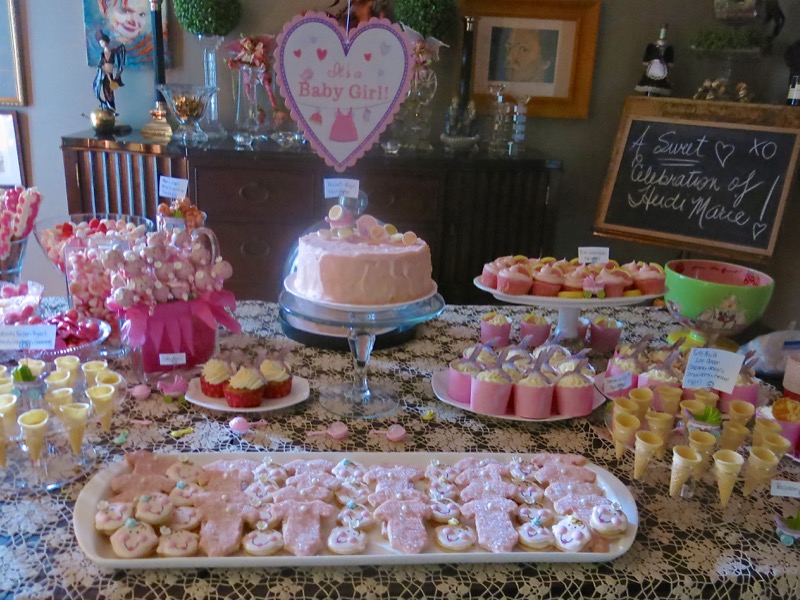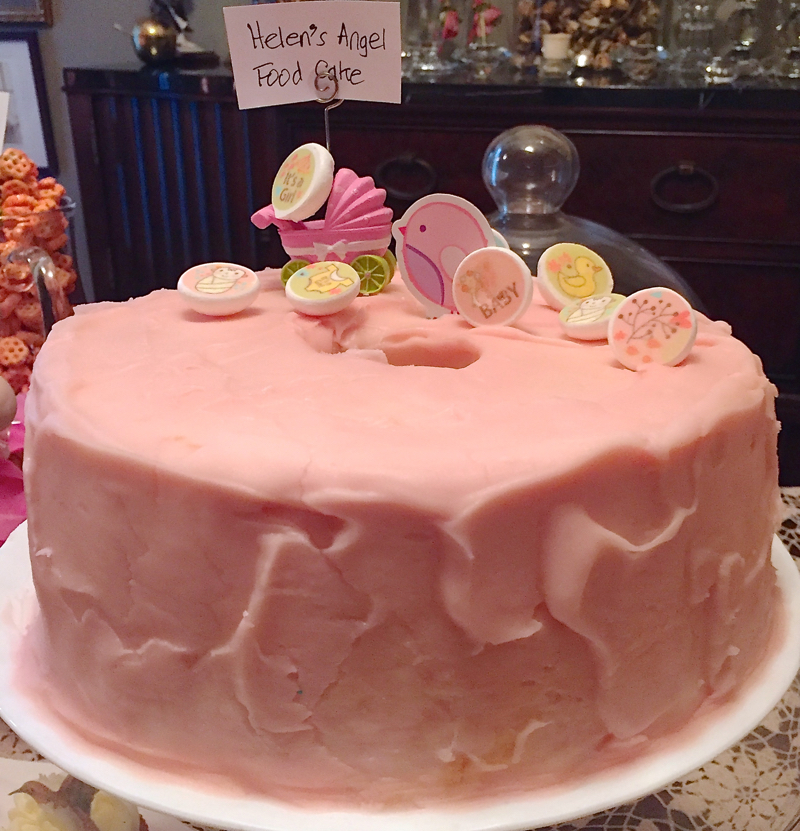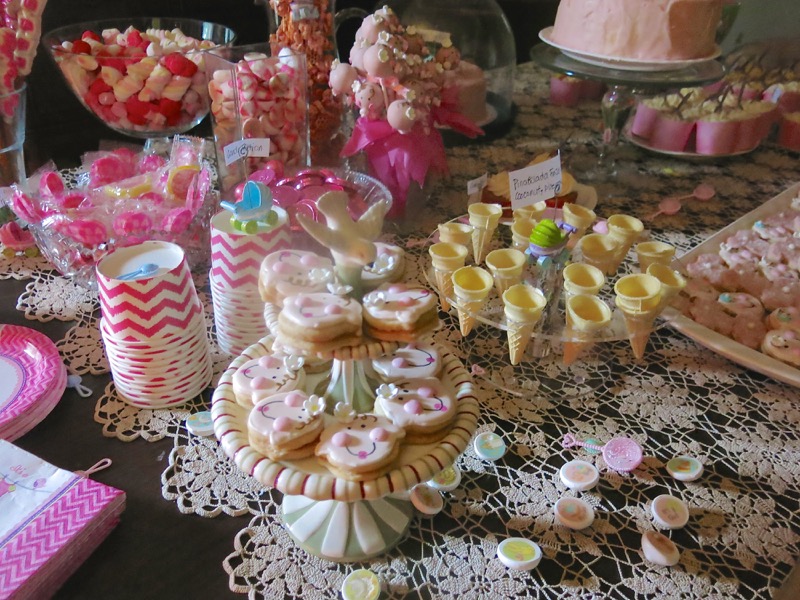 Recipes with links to all offerings on the Baby Girl Shower Dessert Buffet follow, below.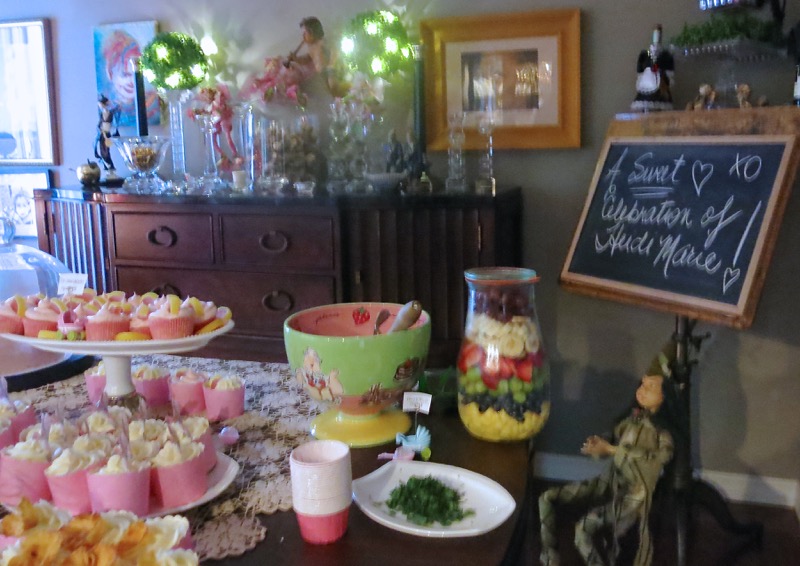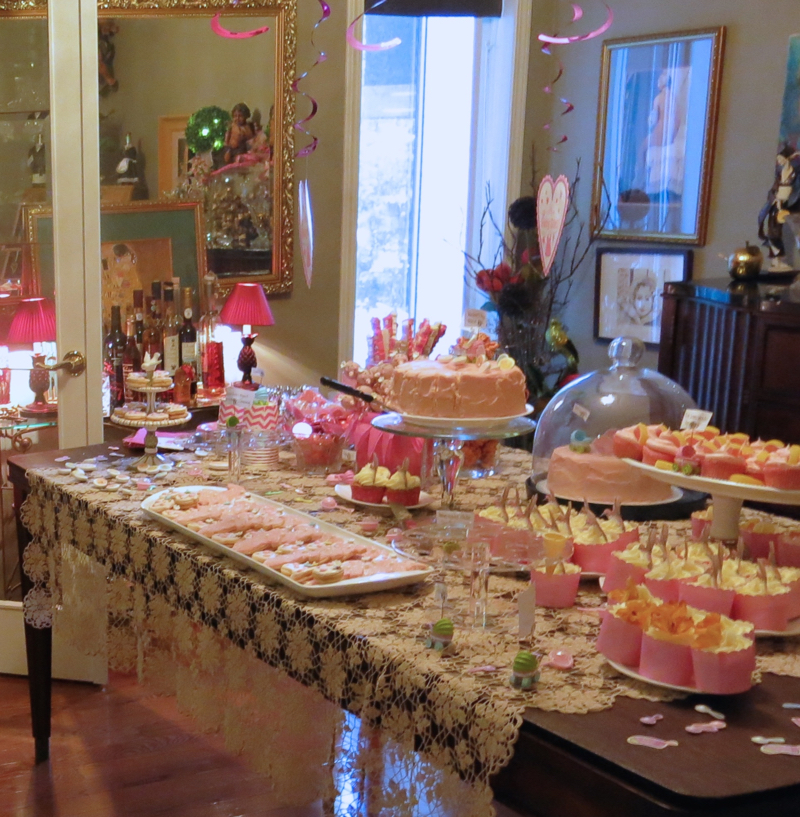 As intended, brown paper bags were passed to all to pack home the leftover sweets and treats. I didn't get to hold the baby, take photos of the people, or chat too much, but felt gratified, edified and oh, so satisfied at the lovely afternoon celebrating the birth of a dear friend's daughter shared with most of my favourite women. Life is good, and getting better every single day. This Gramsy phase is the best one yet. Who knew?
Menu chatter follow with links to recipes: Second verse, same as the first!
Girl Baby Shower Savory Buffet

a

Egg Salad Tea Sandwiches

Because I love them, and so does William. What would a baby shower be without egg salad sandwiches? I made egg salad for William's first birthday, too.

Avocado Chicken and Chutney Croustade Cup

Because I wanted something new and novel

Pear, Gorgonzola and Toasted Walnut Tea Sandwiches

Because everyone at mom's 75th Birthday Party said they were the best (and I made 9 varieties at that party, so they must have been tasty)

Truffle Scented Lobster Mac and Cheese

Homage to daddy Ryan as he and Heidi's other grandparents hail from Nova Scotia (the sea bound coast), abounding with unforgettable natural beauty and fresh lobster you must go to experience; served piping hot. I didn't write down how I made it, but I was happy with the leftovers the next day!

Cracker Spoons with Pimento Cheese


Served on the spoon portion as a one bite wonder. Some wondered: what is this? Others wondered: what is this? Recipe here.

Crudités

Crudites in cups with Homemade Ranch Dip served in little disposable cups with lids, vegetables in vases; guests were to choose vegetables for their dip from the vase.

Caprese Salad Skewers

Cocktail Bocconcini, Gull Valley cherry tomatoes and basil from my garden on skewers marinated in a Balsamic Garlic Dressing. I made the exact same thing for Vanja's 50th Birthday two weeks later, without the skewers. One of my favourite summer salads, hands down. Easy, delicious and keeps well.

Shrimp Salad or Dip with Cracker Spoons

Served in little disposable cups with lids to be eaten with cracker spoons; recipe for the cracker spoons is here and the shrimp salad recipe is here.

Homemade Boursin Bites

Whole miniature round red pickled peppers from the Italian Centre Shop stuffed with homemade Boursin coupled with slices of fresh cucumber spread with homemade Boursin. Recipe here.

Honeycomb Marshmallow Treats

Because I had so much, for those who wanted a sweet somethin' somethin' before the dessert was served. Recipe here.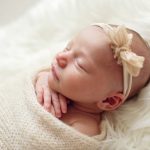 Baby Girl Shower Dessert Buffet

Candy Corner

Pretty pink candy; Marie loved the marshmallow strawberries. Clearly, my childhood was somewhat deprived, as I have no memory of them. Loved the "Its' a Baby Girl" candy finds and the pretty pink bubble gum.

Baby Girl Meringue Kisses

I had some in a bowl by the front door, some to decorate the angel food cake, and others scattered on the buffet table like confetti; recipe here.

Honeycomb Marshmallow Treats

Addictive and scrumptious; recipe here.

Pretty in Pink Old Fashioned Giant Pretzels

Because I love sweet and salty and they were such fun to make; recipe here.

Babyface Cake Pops

Delicious and Nutritious! Made them for William's first birthday, so had to make them for Amy! Aaron loves them, and really, most adults are surprised at how delicious they are. I was. Recipe here.

Babyface Shortbread Sandwich Cookies

"Babyface, you've got the cutest little babyface!" Look at those "kissin' cheeks!" Had to make Babyface cookies. No clue why. Just had to. Learned so much and had such a blast. Recipe here.

Onesie Butter Cookies

Don't cry over spilt milk and don't cry over giant cookies. Just make another batch! You'll have to read the post about these cookies to understand. Suffice it to say both cookies got made twice. Recipe here.

A Trio of Mini Cones

Seedless Raspberry Ice Cream, Deviant Tutti Frutti Ice Cream and Frozen Pina Colada Yogurt (a recipe inspired by Amy!): select flavour title for link to each recipe. These were actually not served on the dessert buffet, as intended. The gift opening was taking a bit of time, so I served the cones during that time and though I had more, didn't get more out on the buffet table in time.

Mom's Famous Homemade Angel Food Cake

Can never get enough of our traditional family celebrate anything and everything cake, and as Heidi Marie is an absolute angel, this was the perfect centre piece for the shower; recipe here.

Pink Lemonade Cupcakes

There were actually a couple of these left over after the event! I was delighted; recipe here.

Hummingbird Cupcakes

I had such fun making these little cakes and finding the perfect little toppers for them; I do think that a layered cake would be best for this recipe. I cannot wait to try it in its traditional form. Recipe here.

Fresh Fruit Salad

A summer party without a fruit salad? Never. Vanja was thrilled there was a lot of this left over. He cannot get enough homemade fresh fruit salad in the summer and I really do have to agree. Don't assume you "know what it tastes like". Every single time I make one, I am surprised and thrilled at how surprisingly delicious it really is. Every time. Recipe here.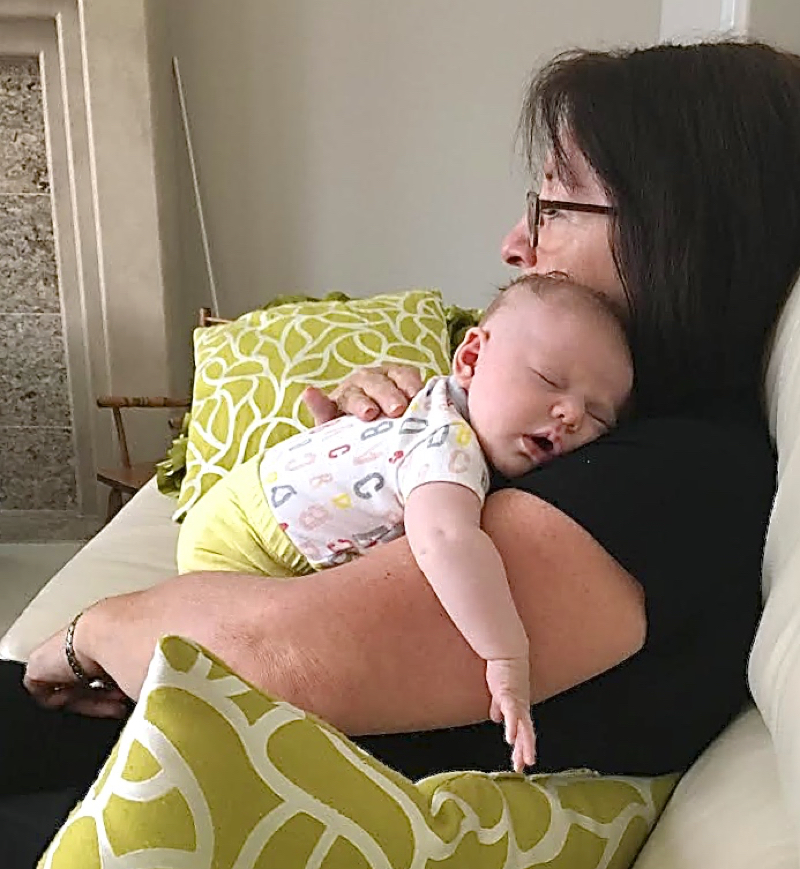 As a "Cyber Gramsy", my heart is with Dawn. We Gramsies treasure these snuggly moments through eternity.