Chocolate Salted Caramel Tarts: The NewKid on the 2013 Christmas Cookie Block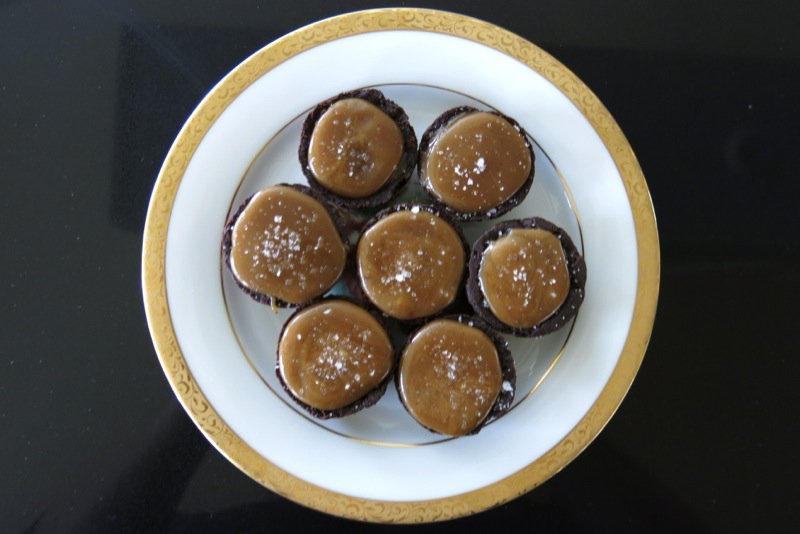 Chocolate Salted Caramel Tarts. There's a fine balance when wanting to make so many of the new and naughty little indulgences splayed all over blog posts and magazine covers leading up to the holiday season and maintaining the true to our roots family traditions. So, each year I leave out a couple of our traditional loves to reappear the next year (distance does make the heart grow fonder) and frolic in my kitchen dabbling with new wild and wonderful whimsical ideas. This year, one of the new masterful mighty magical morsels was the Chocolate Salted Caramel Tart.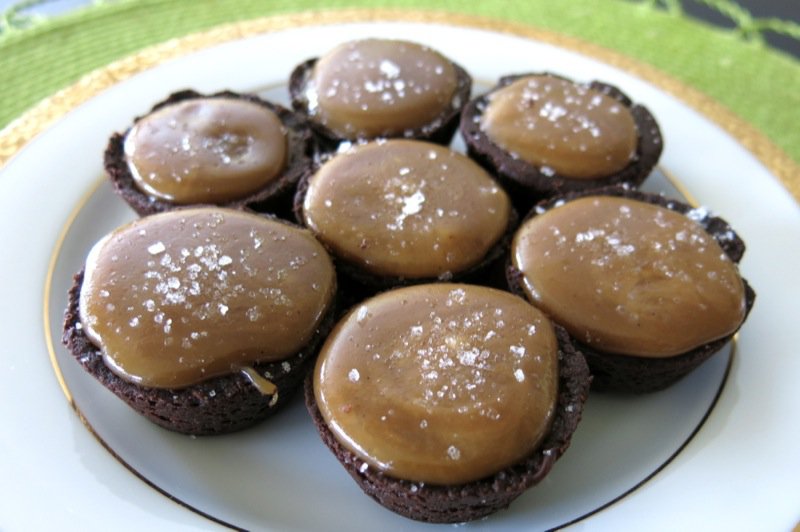 Now, why this recipe? I have a positive-negative fetish on a cookie tray. My pucker-up nose-wrinkling lemon curd tart is a family favourite and needed a partner on the tart tray this year. The chocolate crust was an easy thing and can be used for many recipes. I have made more than my share of Chocolate Shortbread Crust recipes, and this is my favourite. And what to fill the Chocolate Salted Caramel Tarts with? Chocolate ganache or salted caramel? One would go inside, and one would grace the top.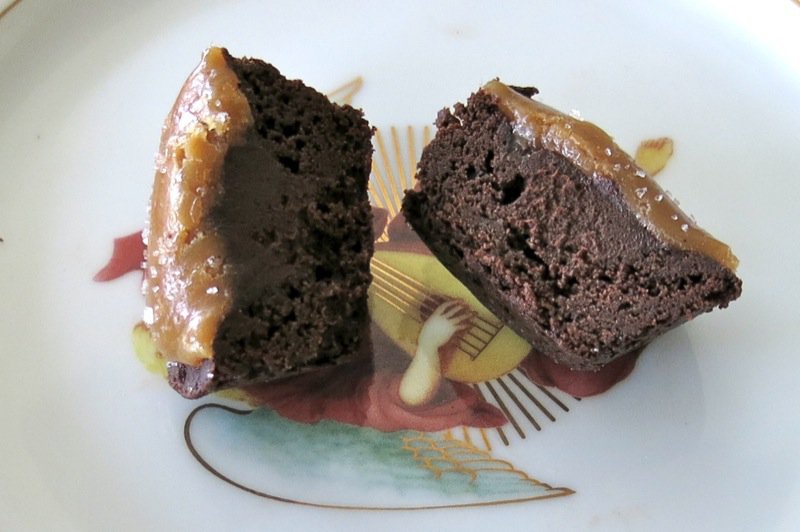 Steering away from the traditional fruity or spicy seasonal flavours, chocolate and caramel fit the bill on many levels: flavour and texture, colour and position on the plate.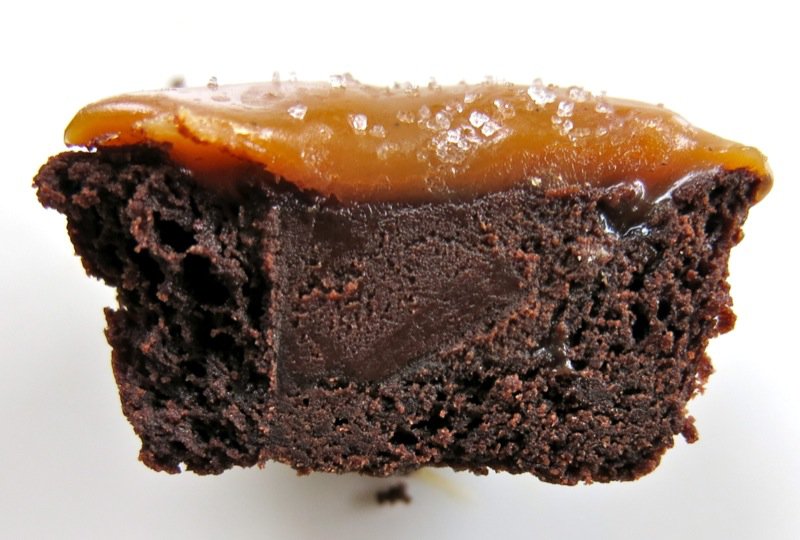 Ganache inside and caramel on top was the final decision: there were no other caramel coloured tarts or treats. The ganache was a straightforward ratio recipe: 1.5:1 chocolate to cream.
Ordinary ganache has a ratio of 1:1 (chocolate: cream). It is very liquidy and is generally used for glazing cakes.
Rich ganache has a ratio of 1 ½:1 (chocolate: cream). This type of ganache is used as a filling, much like buttercream.
Truffle ganache has a ratio of 2:1 (chocolate: cream). This ganache is used as the filling in truffles.
As the Valrhona cocoa in the shortbread shell makes all the difference, so does the quality of chocolate in the ganache. I went for the dark Callebaut for this recipe as it is less intense than my usual pick, the Valrhona Manjari. It balances perfectly with the crust and the caramel. Just a little dab'll do ya.
Chocolate Salted Caramel Tarts: Putting Them All Together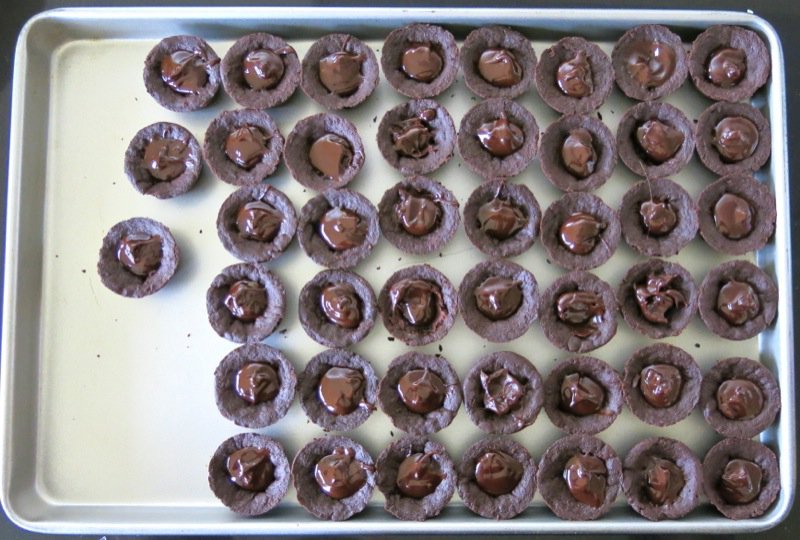 Mistakes happen when cooking. All of the time. This round, I decided to do Michael Smith's caramel sauce instead of my tried and true finger-in-the-jar Toffee Sauce (actually a brown sugar butterscotch sauce). There was not enough flavour in this sauce to balance the bite. The texture was off, too. Use the recipe I have provided.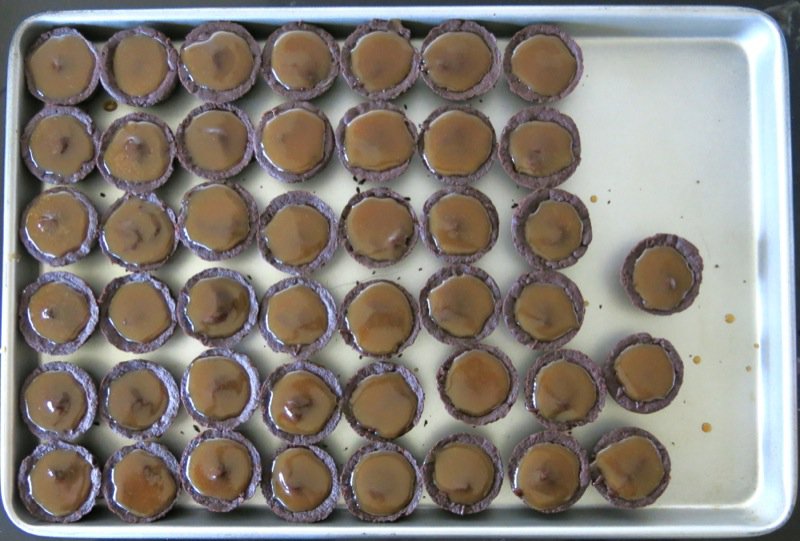 Back to the basics. I whipped up a batch of my tried and true Toffee Sauce and spooned a portion onto the top of each tart hot off the stove top, then added the finishing salt. Now, these are Chocolate Salted Caramel Tarts!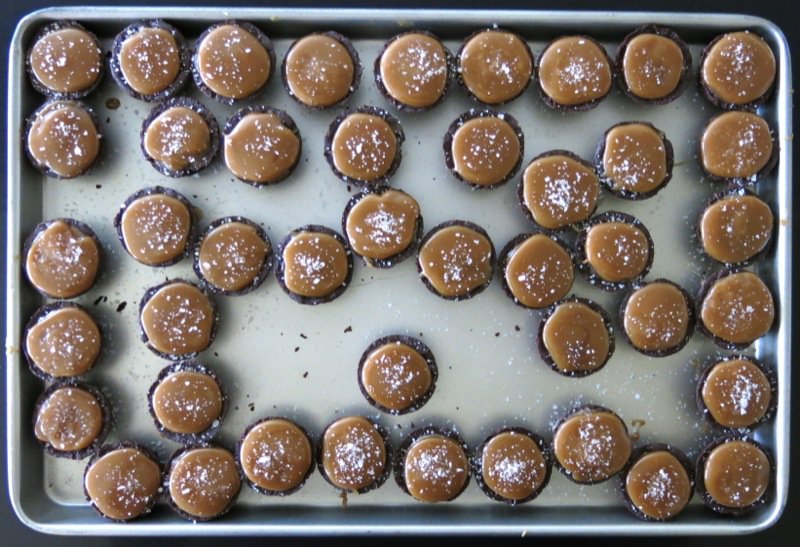 I got the look I was going for this time. And the texture. And the taste. When I develop my very own recipe (completely from scratch through much trial and error) and it turns out this good in my opinion, I say nothing, serve it, and wait.
Chocolate Salted Caramel Tarts: A Work of

Tart

Art!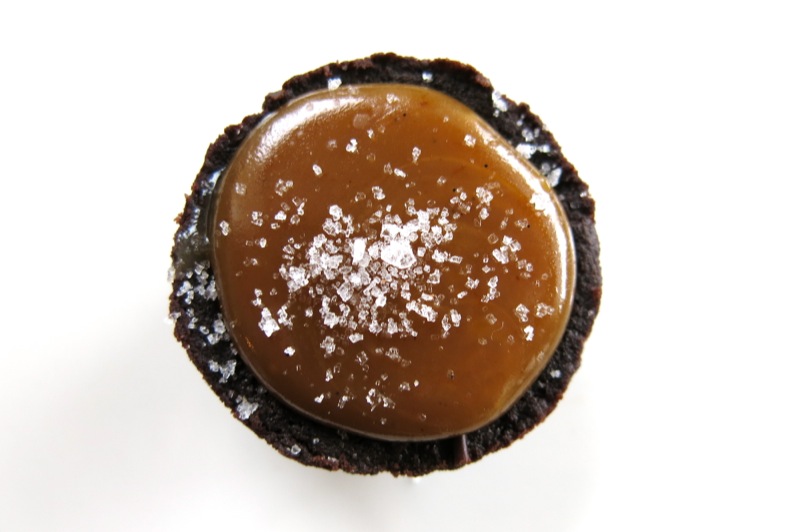 First one picked off of the plate. Before the butter tarts. That is a first. And the response? Well, I hope my guests over the holidays will chime in below in the comment section. I held each in a prone position with my knee engaging their back in a little persuasion to get a personal promise a comment on this forthcoming post would happen before saying our good-byes. We shall see.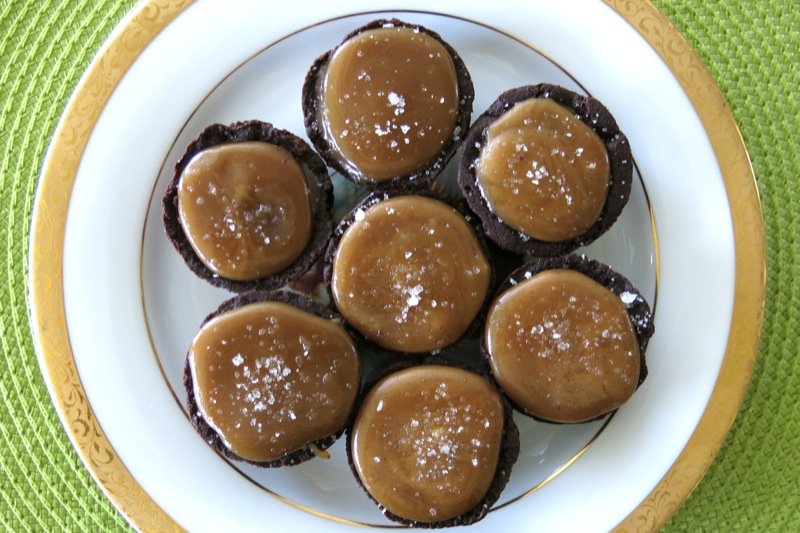 But, the response was a 100%: this is the best salted caramel tart I have ever eaten; this is the best item on this plate. That was reaffirming.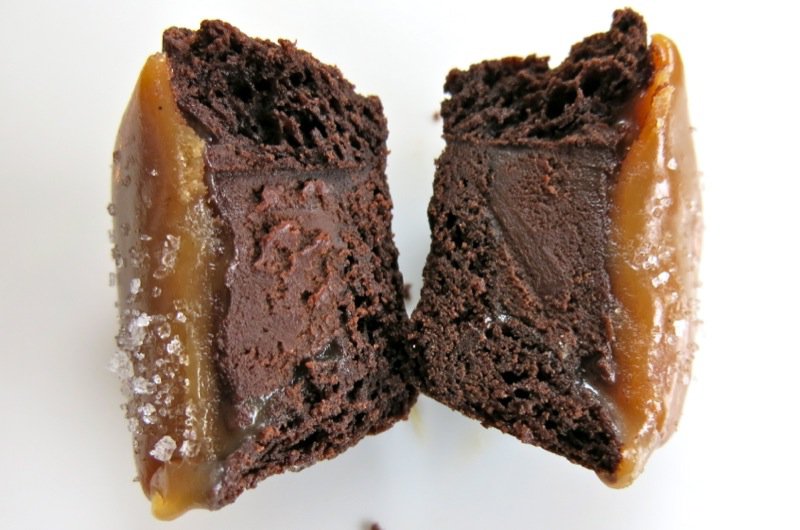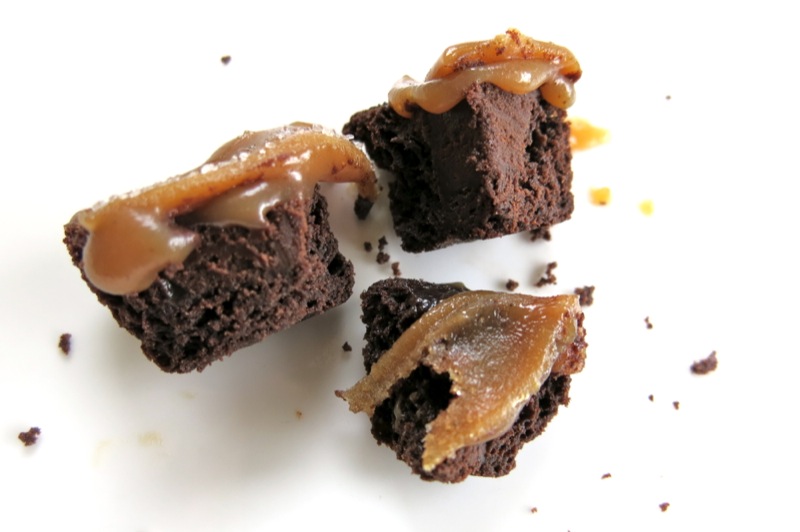 The shortbread was crisp. The ganache was creamy. The caramel was buttery and playful. The salt? Salty. Perfect Chocolate Salted Caramel Tarts.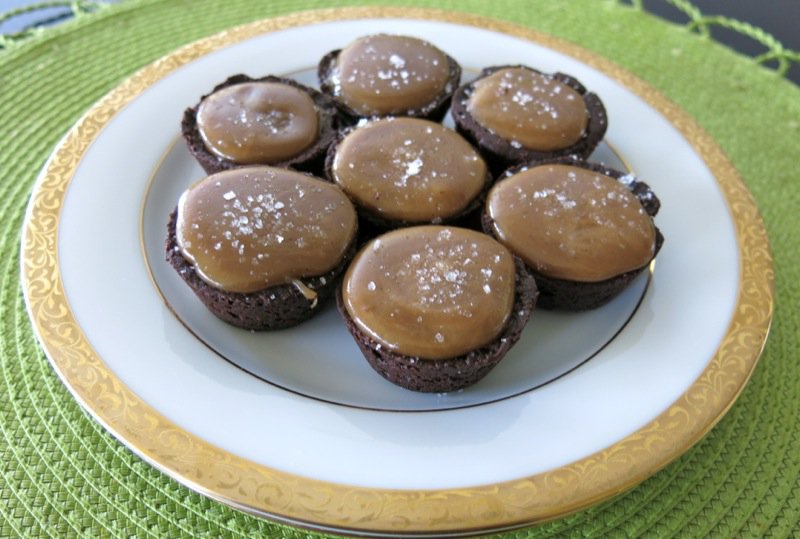 They are not pretty, but as this flavour profile has been around a good 10 years, they hold tremendous appeal. The "looking delicious" quotient can transform a "not pretty" bite into one that is gorgeous simply because it "looks scrumptious". Three dozen was enough with all of the other sweets in the mix.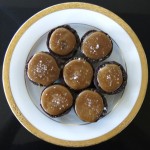 Chocolate Salted Caramel Tarts
This Canadian Foodie Original recipe was the hit of the 2013 holiday season and if you like this flavour combination - your next favourite recipe.
Total Time
1
hour
30
minutes
Ingredients
Ingredients for Shells:
Ingredients for Chocolate Shortbread Crust Recipe

(link in instructions and notes)
Ingredients for Chocolate Filling:
325

g

dark Callebaut Chocolate

, in chunks

250

g

heavy cream
Ingredients for Caramel:
Ingredients for Toffee Sauce Recipe

(link in instructions and notes)
Instructions
Instructions for Chocolate Filling:
Weigh chocolate; cut into chunks

Heat cream to scalding; mix in chocolate with whisk, stirring to melt into ganache

Spoon a dollop into each cooled tart shell; chill
Thermomix Instructions for Chocolate Filling:
Weigh chocolate chunks into TM bowl; grate for 2 seconds on Turbo at speed 2-3 times, until fine

Remove from TM bowl and place into medium bowl; set aside

Weigh cream into TM bowl; heat for 5 minutes at 90C (temperature of cream going into bowl will affect time it takes to reach 90C)

Pour cream over grated chocolate and whisk until combined; spoon dollop of thick ganache into each cooled tart shell and chill
Instructions for Caramel:
Rest sauce for 10 to 15 minutes until warm and spoons into a mound on work surface or plate

Using a teaspoon, carefully ladle caramel onto top of each chilled ganache filled shell; sprinkle with finishing salt immediately to ensure it will stick to the caramel

Rest filled tarts for a good hour at room temperature; pack into a tightly sealed container and refrigerate until ready to serve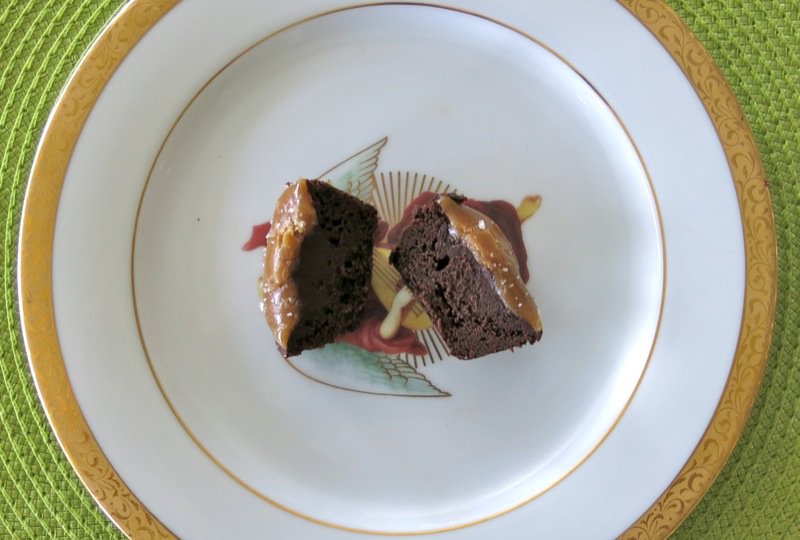 The combination of colour, texture and flavour on the Christmas 2013 Tart Trat was perfect.