Cloudberry Whipped Cream is a lovely simply folded into fresh cloudberries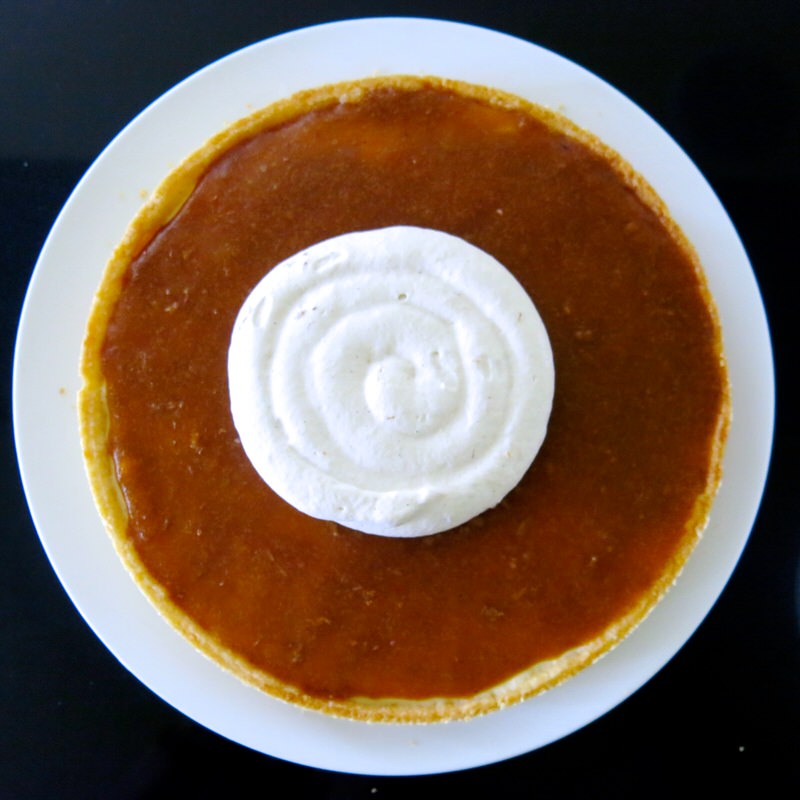 Cloudberry Whipped Cream? Have I been watching too many TV baking shows that work the key ingredient into as many aspects of the recipe as possible? Maybe. But it was sure fun to make my first fruit infused whipped cream. I am now unstoppable. The motivation was to create a Cloudberry Tart that absolutely sung the praises of this Canadian berry with every single bite. Therefore, Cloudberry Whipped Cream was a necessity, no?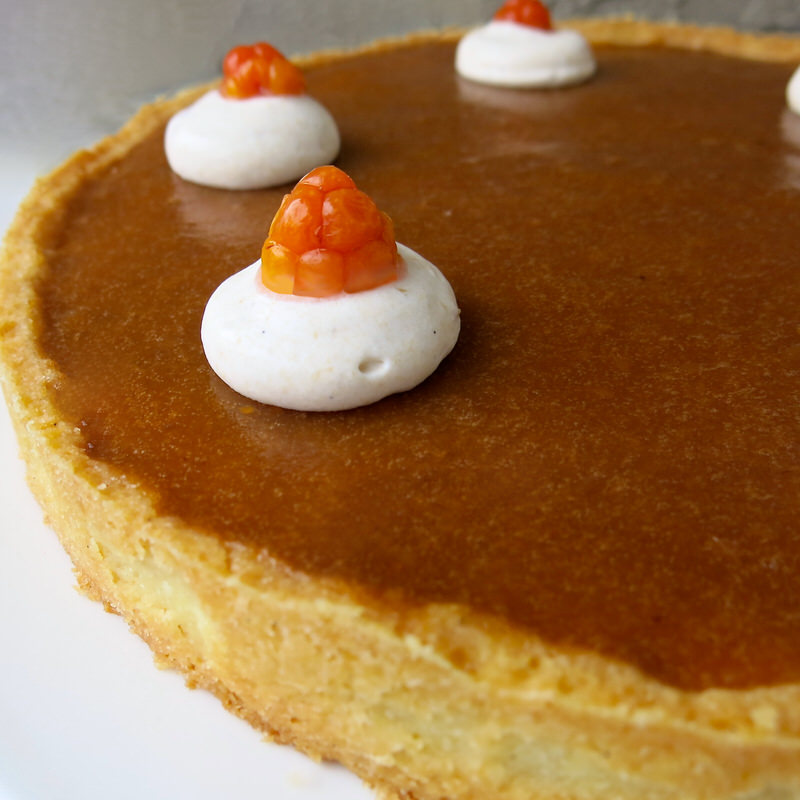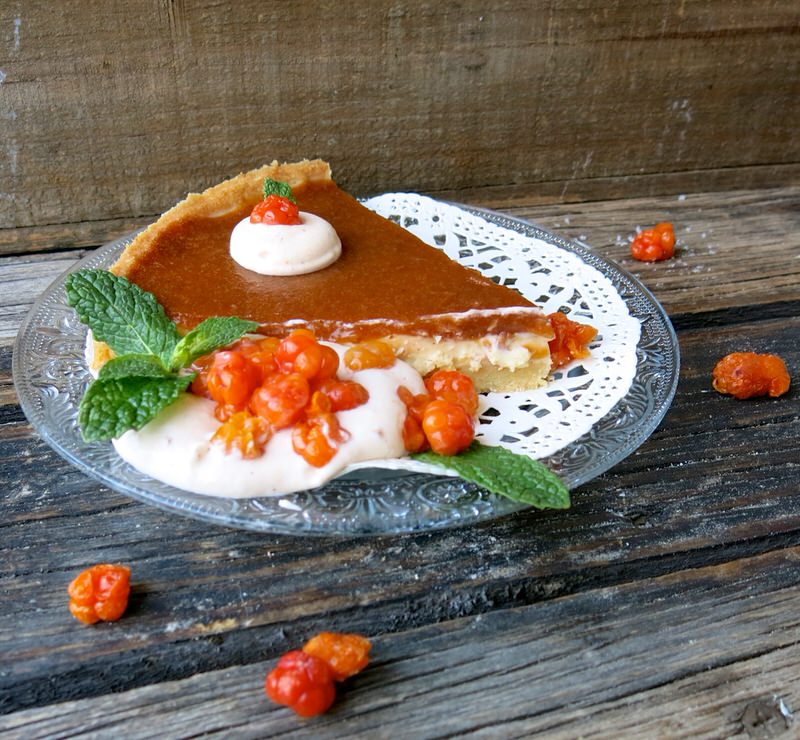 I discovered that whipped cream and Cloudberry Jam is Scandinavian specialty called Multekrem, however, I also learned how to make this!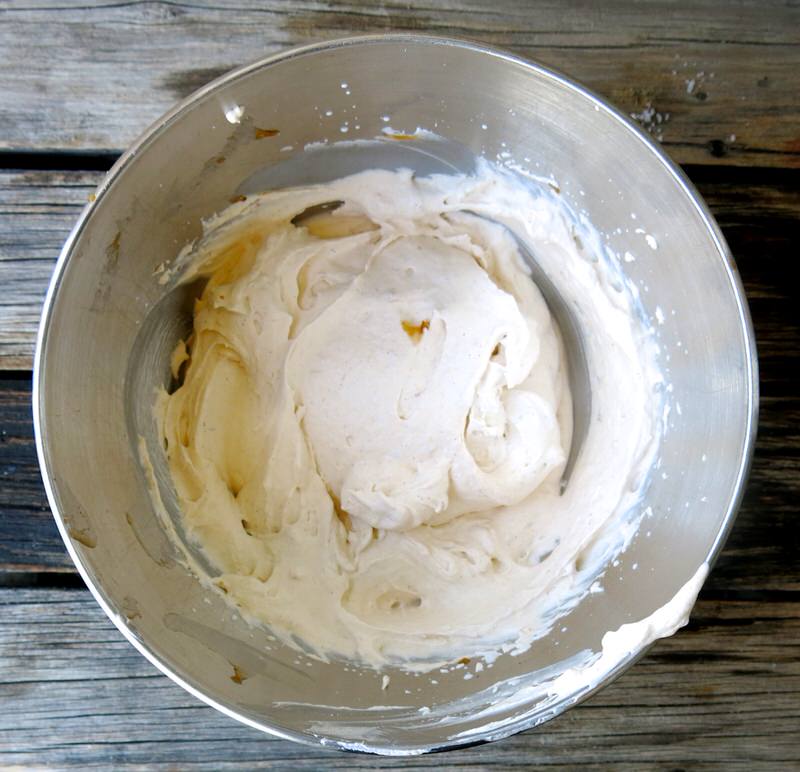 Ta-da! Isn't it pretty? Well… the delicate colour did add a little excitement to the taste experience for me, at least.
Cloudberry Whipped Cream: Whip Heavy Cream to Soft Peak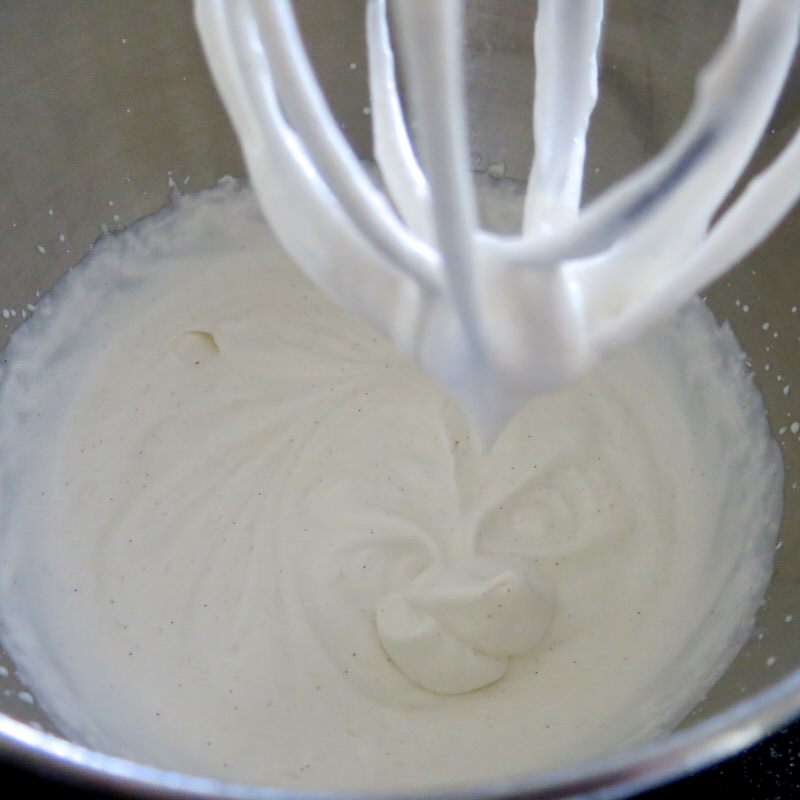 I will most definitely be making more of these flavoured whipping creams as it is a very simple process and works the same way with any fruit puree. Whip the cream to a soft peak. Stop.
Cloudberry Whipped Cream: Add Puree…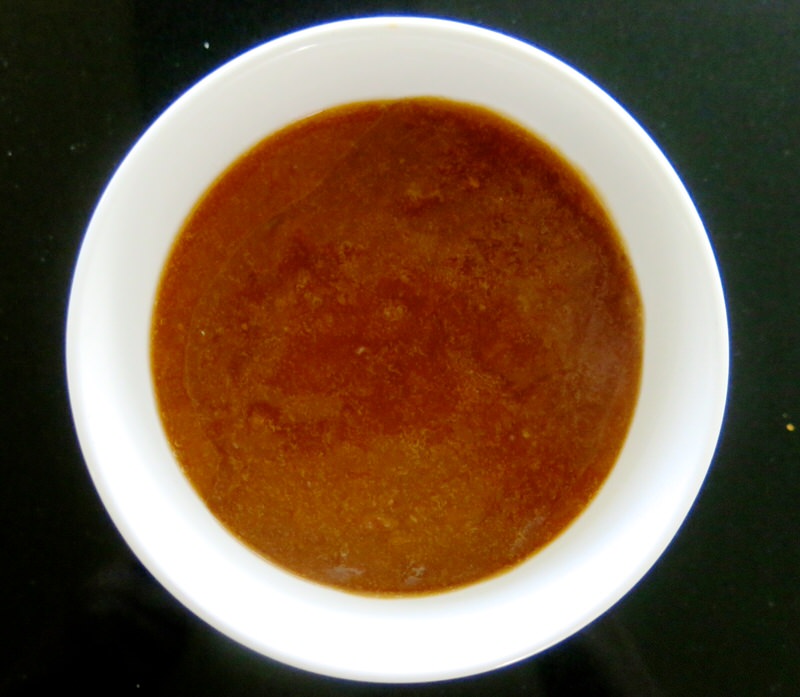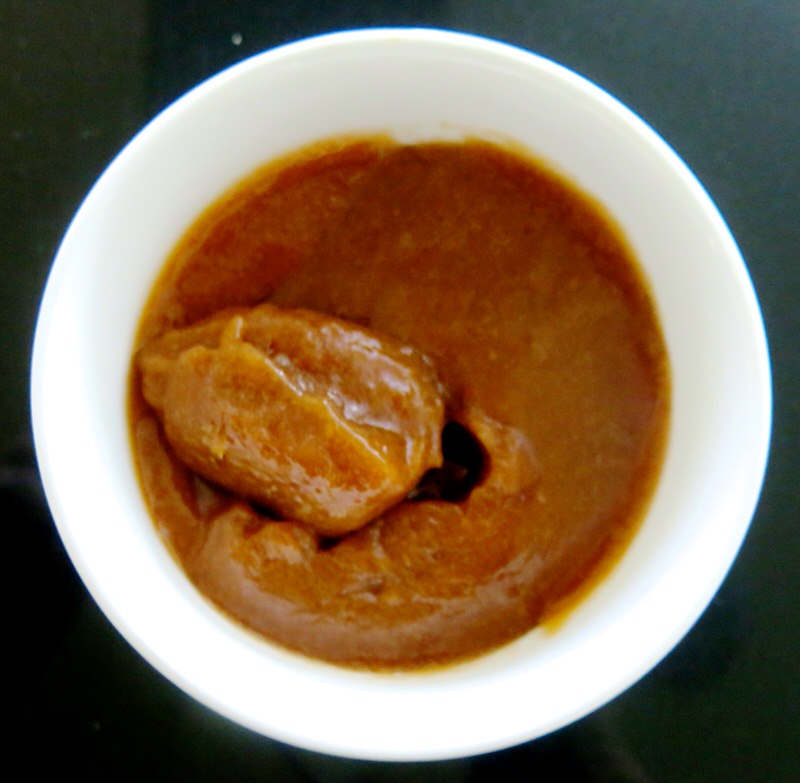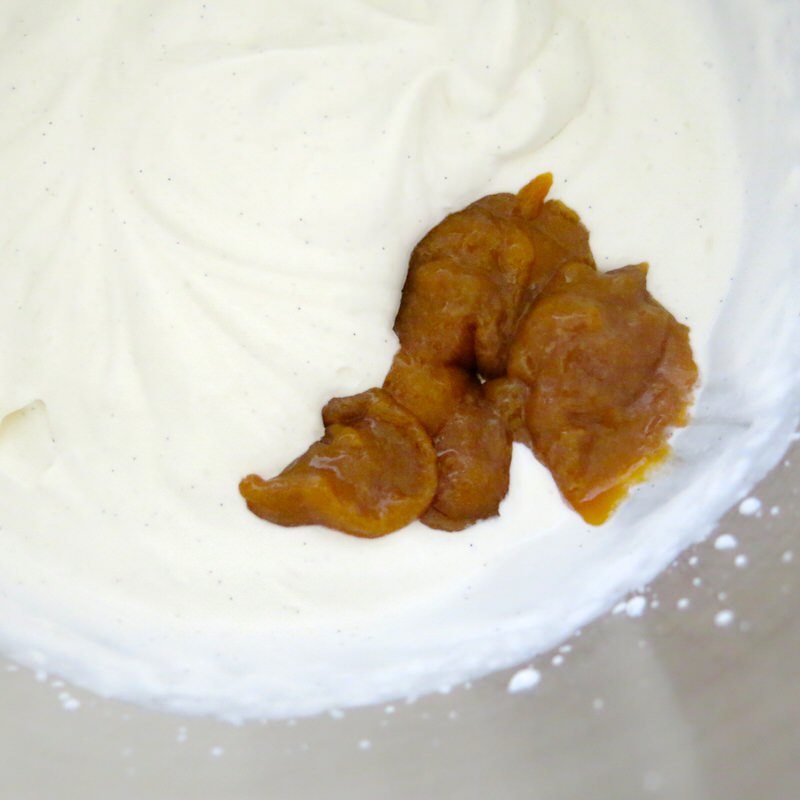 Add 1/2 of the puree and whip it into the cream.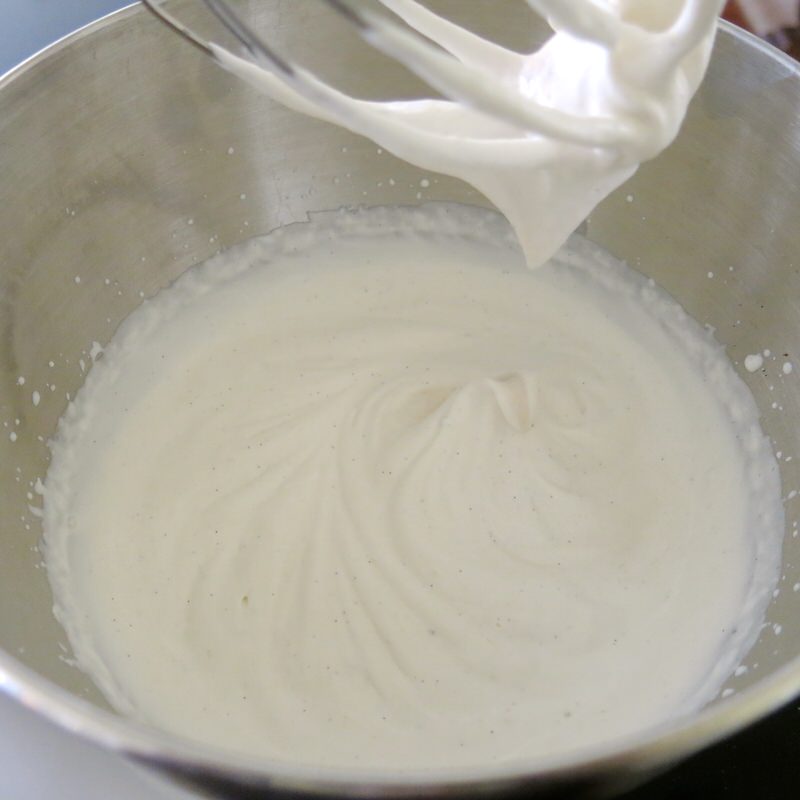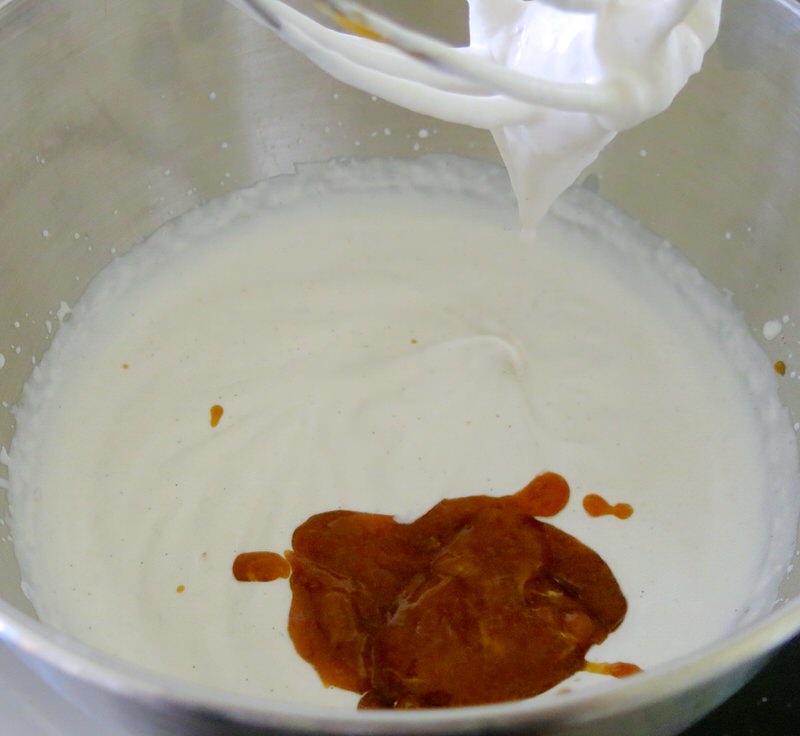 The colour change is not really evident. Add the other 1/2 of the puree and whip it into the cream.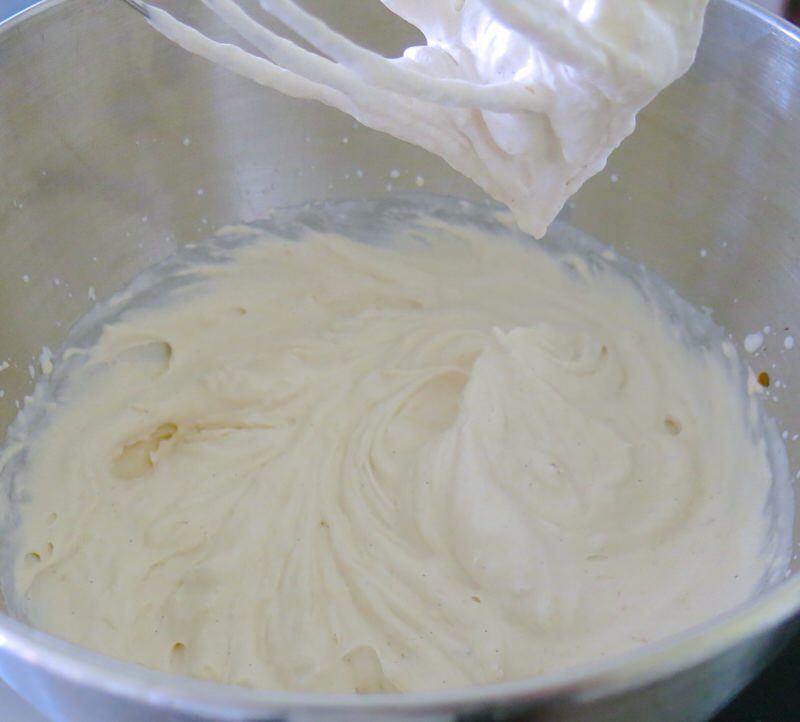 Yes, it really is that simple. And, did I mention DEE-LICIOUS?
Cloudberry Whipped Cream: Finished Product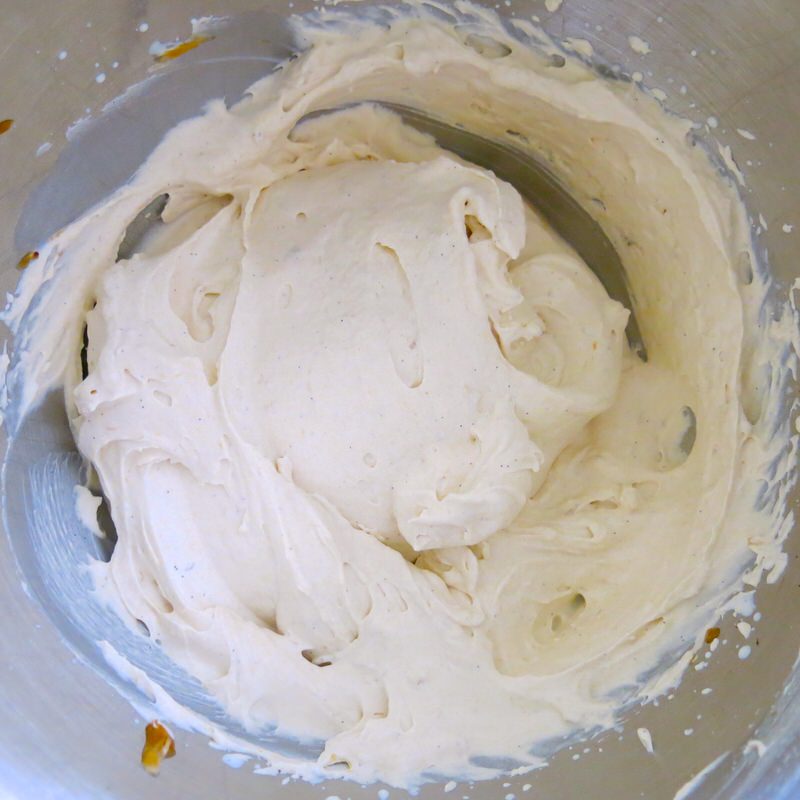 I used 2/3 cup of puree, but made far too much Cloudberry Whipped cream which was not really a problem for me.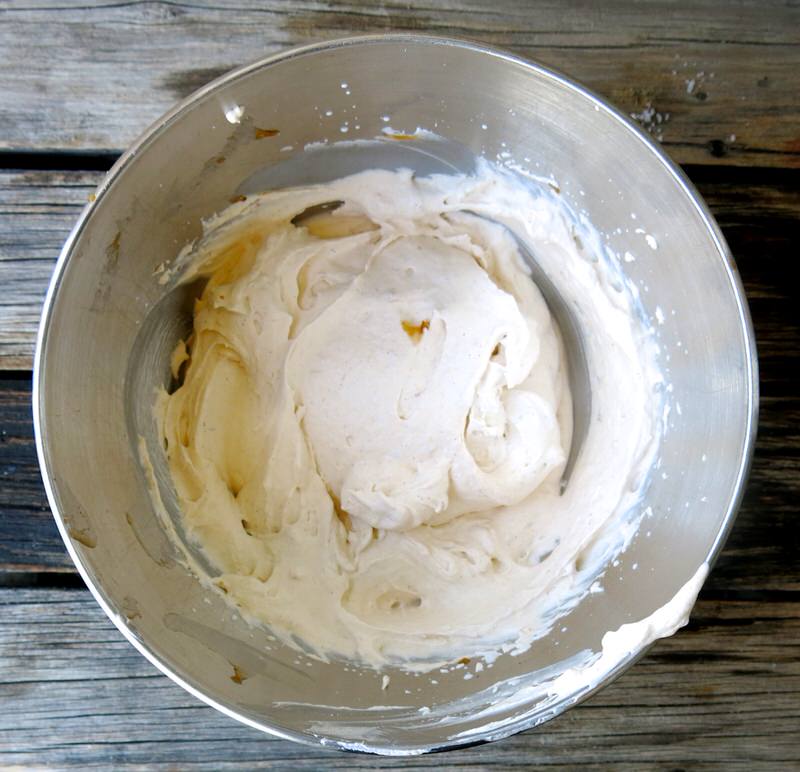 After a moment or two extolling its beauty and the ease of the process, into the pastry bag it went completely without ceremony.
Cloudberry Whipped Cream: Place in Pastry Bag and Pipe (or chill until ready to use)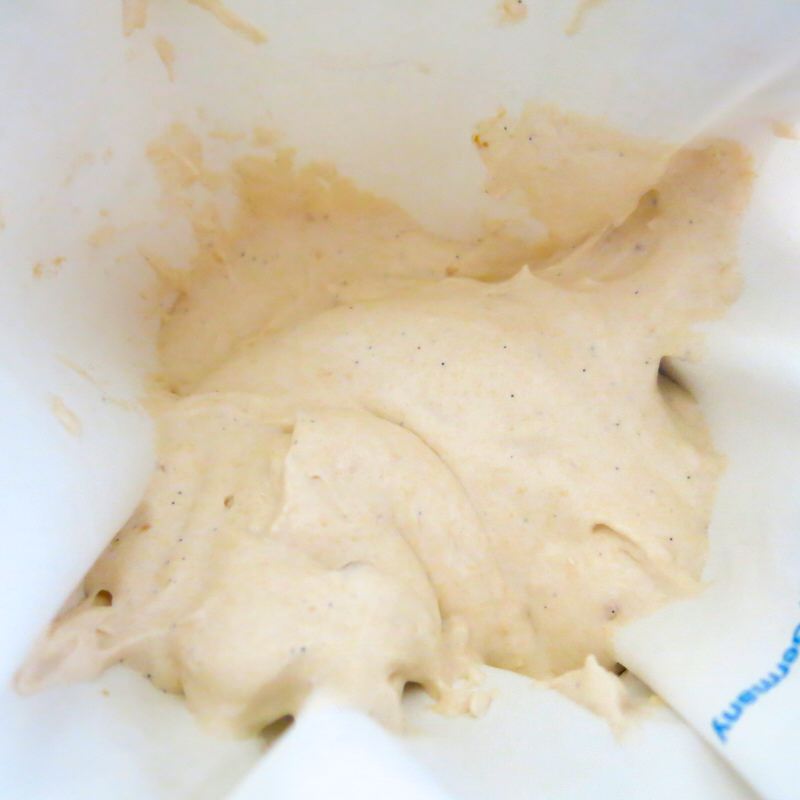 Ensure you clip off the end, twist the top to push it down toward the tip, and refrigerate until use.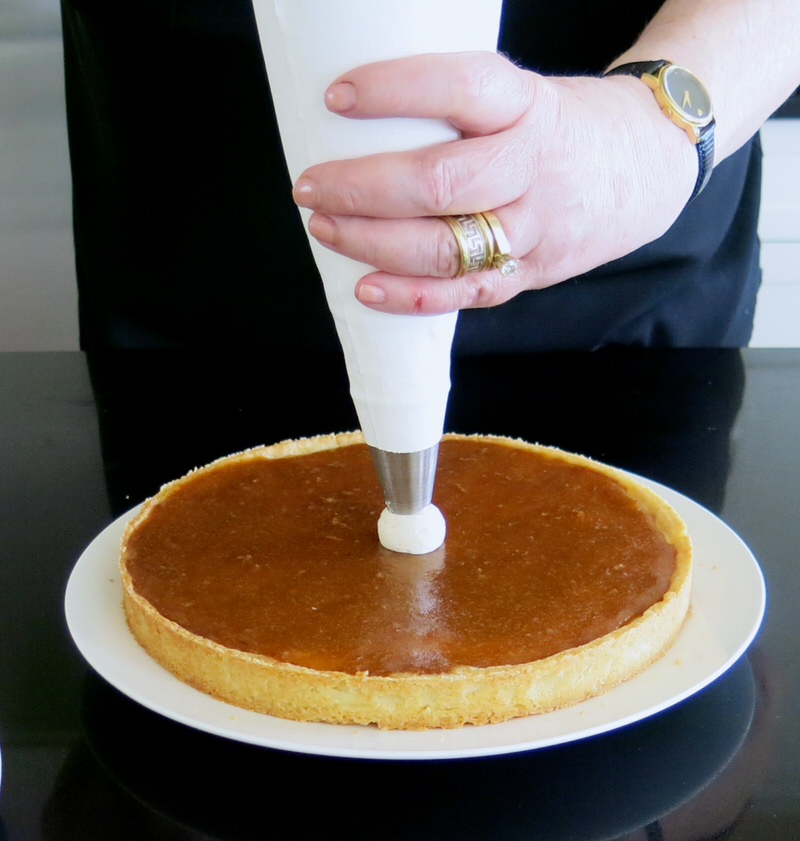 Emily and Cela came over on Monday for lunch and tea. I was so pleased as they had arrived in time to discuss the "dressing up" process for each tart.
Cloudberry Whipped Cream: Cloudberry Tarts Garnished with Cream (save extra for accompanyment)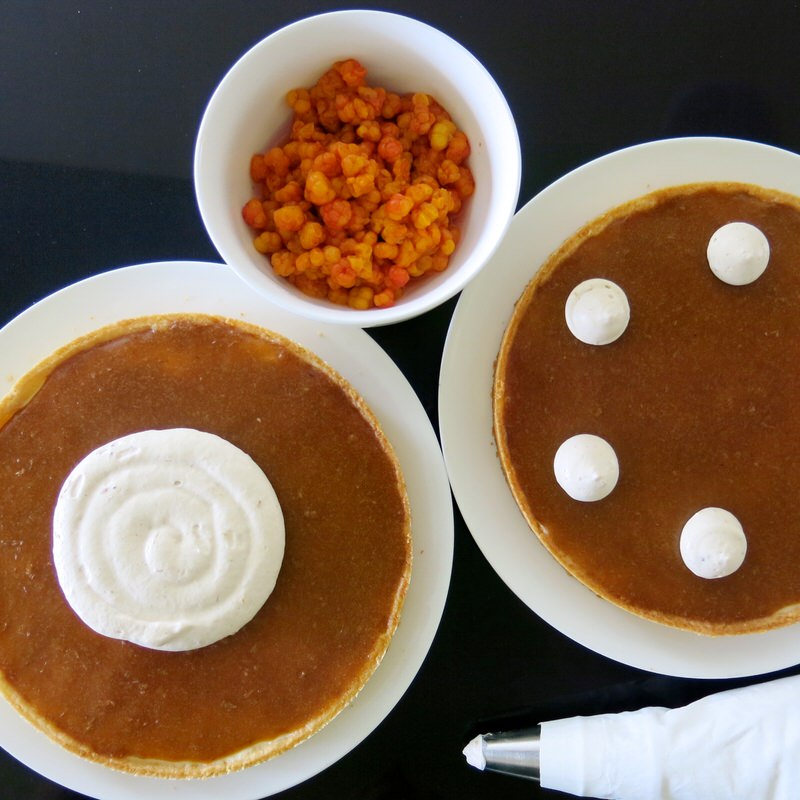 If presenting the tart to an audience, let's mound the middle with the cream and top it with cloudberries! If plating individual pieces, let's garnish with cream per slice, with more on the side covered with cloudberries. I made one of each!
Cloudberry Tart Recipes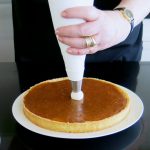 Cloudberry Whipped Cream
Ingredients
Ingredients for Whipped Cream
2

cups

240 ml cold heavy whipping cream (35-40% butterfat content)

1

teaspoon

pure vanilla paste

2

tablespoons

15-25 grams granulated white sugar, or to taste

2/3

cup

160 ml chilled cloudberry puree
Instructions
Instructions for Whipped Cream
Place mixing bowl and wire whisk in freezer for about 15-30 minutes, or overnight


Place first three ingredients in cold bowl; beat until soft peaks form

Add cloudberry puree 1/3 cup at a time (2 times); beat just until stiff peaks form; taste and fold in more sugar or puree, as needed (this is perfect for my palate)

Prepare pastry bag, clipping end closed with preferred tip; fill with Cloudberry Whipped Cream and pipe or refrigerate until ready to use