Cloudberry Tart: an intense cloudberry flavour (unusual for this Canadian delicacy)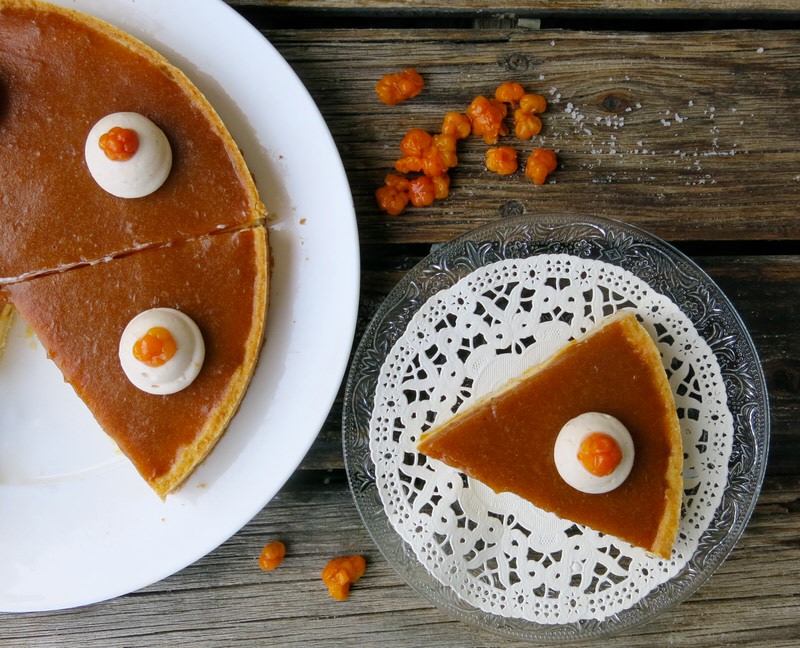 Cloudberry Tart. I did it! A Canadian Foodie Original Recipe created to distil the essence of this elusive Canadian Newfoundland berry and bury my palate deep into its flavour. I wanted to get to know it. Intimately. Purposefully. Passionately… and unite it with my Canadian identity. I also wanted to thank our local Dietician and friend, Emily Mardell from Get Joyfull @getjoyful who invited me to participate in this Cloudberry Day with her gal pal, Jessica Musslewhite from Mushrooms and Thyme @mushroomsandthyme. I met Emily when I saw her Instagram Post featuring Newfoundland Toutons and invited her to participate in Project 2017: Cooking in the Kitchen with Valerie last Spring. She has since become my mentor for all things Newfoundland (find our other Newfoundland food cooking adventures here) and touched me deeply with the important work she has done when home last trip, capturing Canadian food and foraging experiences in Newfoundland with her mom, Joy, grandmother, Gigi, and daughter, Cela. I have shared a magical clip about their partridgeberry foraging here. (scroll down to the video)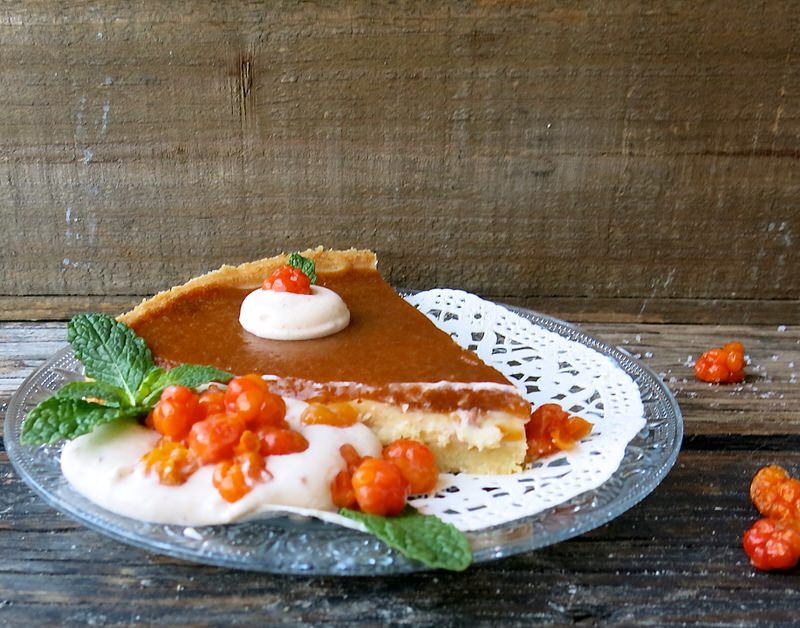 I confess, completely without guile, pink-cheeked and very honestly: I am so very proud of this tart! I really hoped that Jessica Musslewhite from Mushrooms and Thyme would be able to put her photography skills to work and make a little visual magic for us all, but the tart wasn't finished on our Cloudberry Day. However, a couple of my photos do bring it to life, so I am thankful.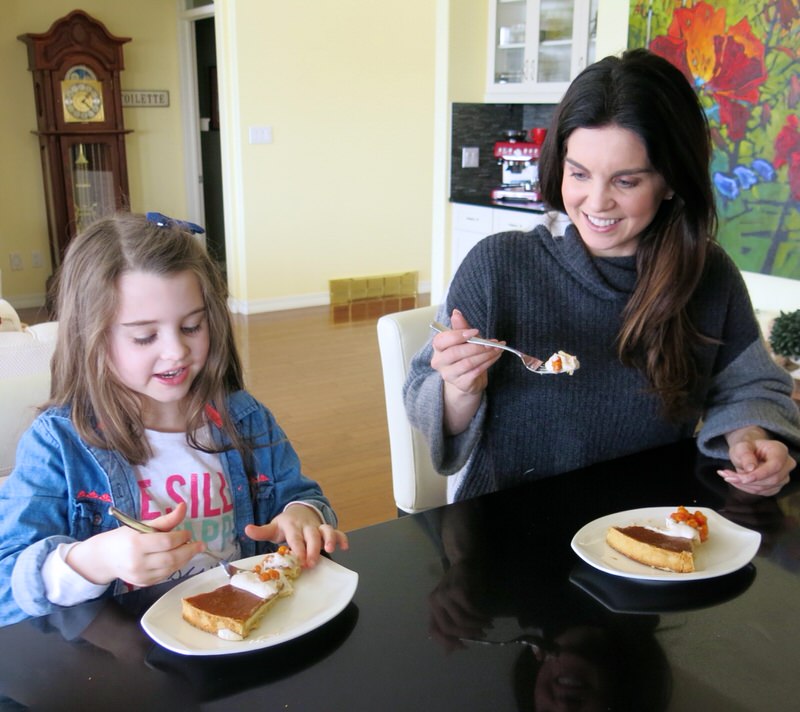 The greatest joy was having Emily and Cela for lunch on the Monday after Cloudberry Saturday. I whipped up the Cloudberry Whipped Cream that morning and had completed all other aspects of the tart the late afternoon, prior. Being together for the culmination of this heartfelt creation put the cloudberry on top of the cream. Literally.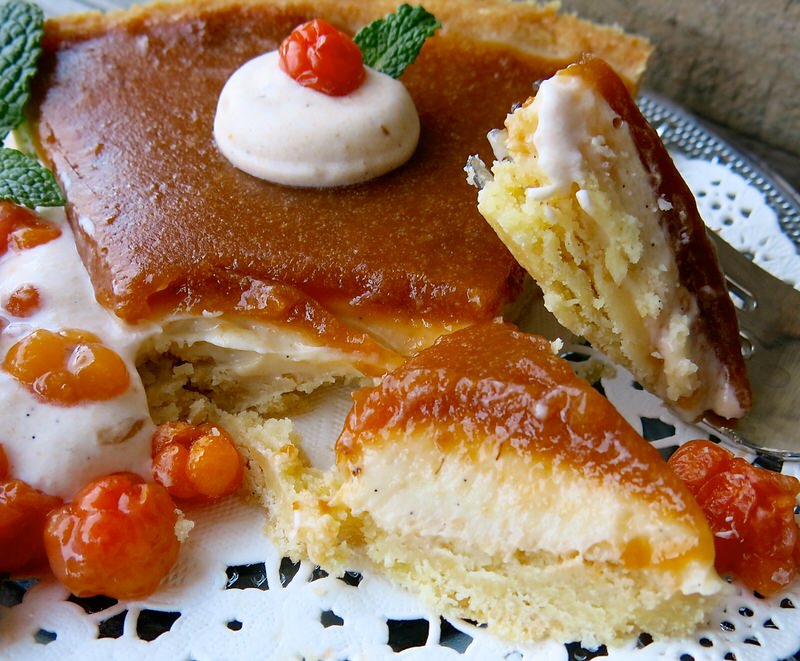 Chef Don Pattie's Thermomix Sweet Paste Crust surpassed expectation. Look at the layers.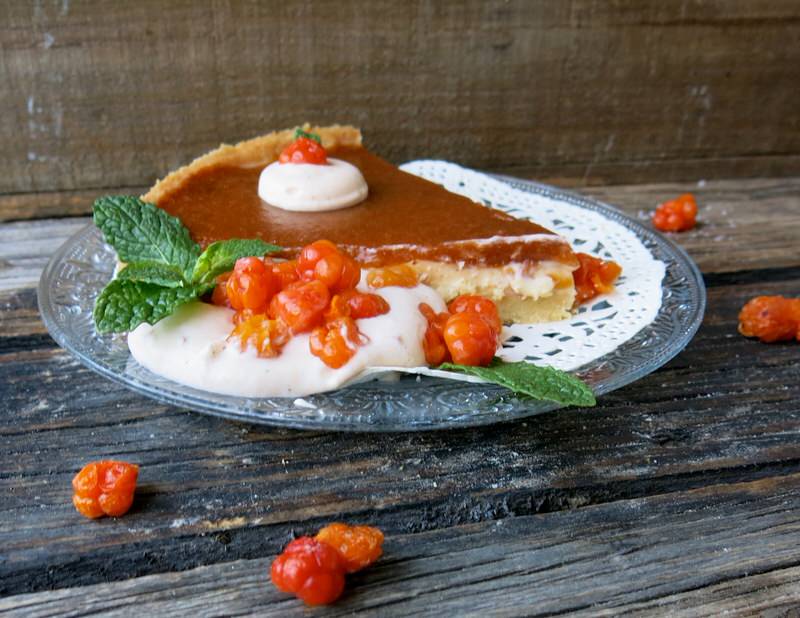 The Thermomix Pastry Cream recipe triumphed after many failures and a profound learning experience. That path need never again be explored.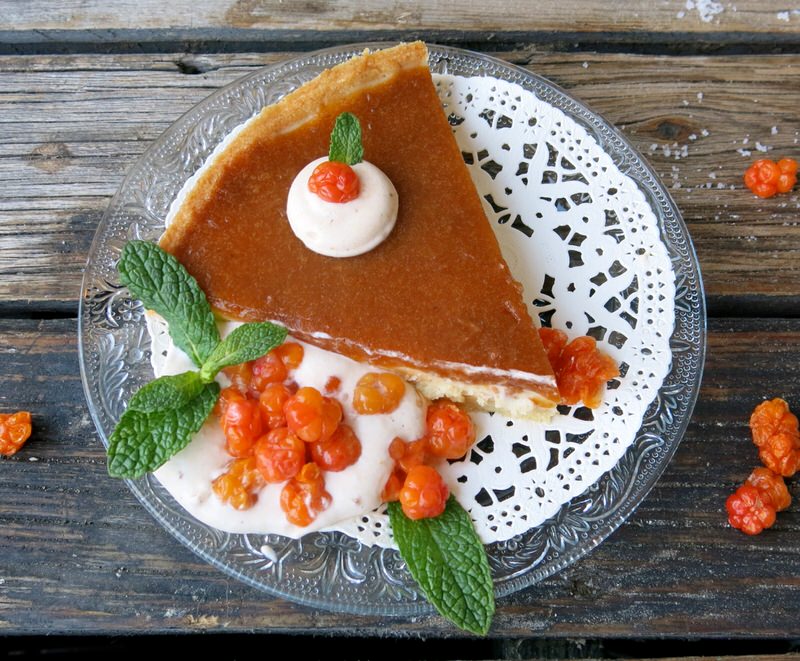 And the Cloudberry Gelatin Puree enabled the Cloudberry Tart to find its voice. And it sang "O Canada!" every time the fork lifted a bite off of the plate bursting into a crescendo of scintillating cloudberry essence upon the tongue. Oh, my.
Cloudberry Tart Step One: Sweet Paste Crust and Pastry Cream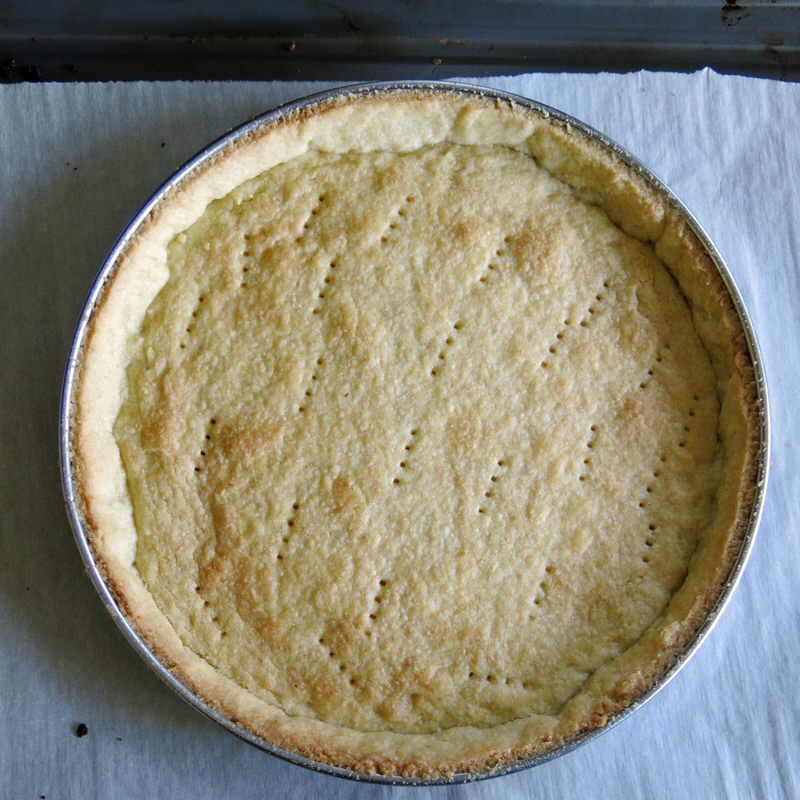 Chef Don Pattie's Thermomix Sweet Paste Crust is slathered with the Thermomix Pastry Cream and refrigerated.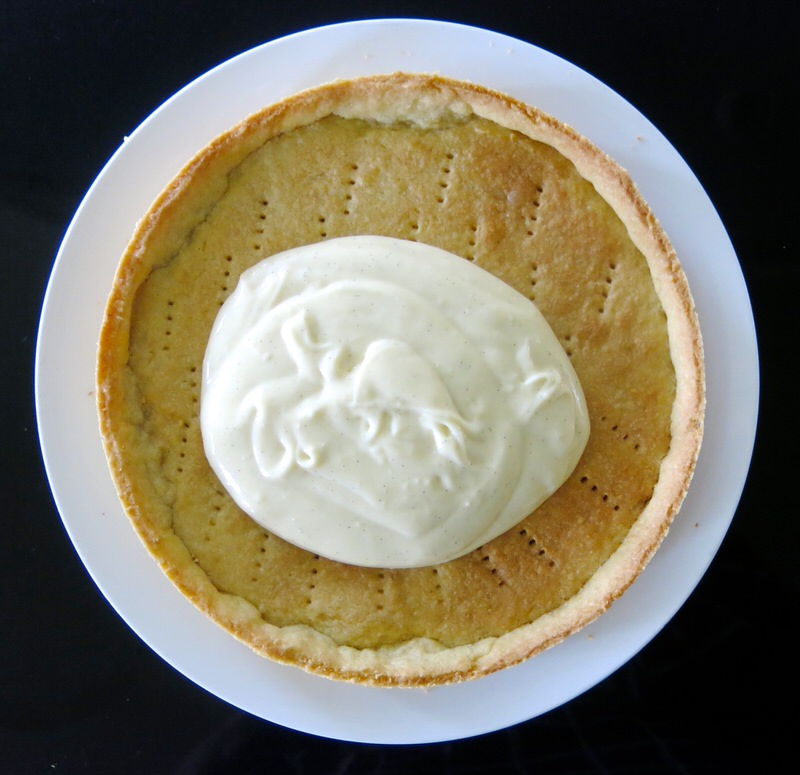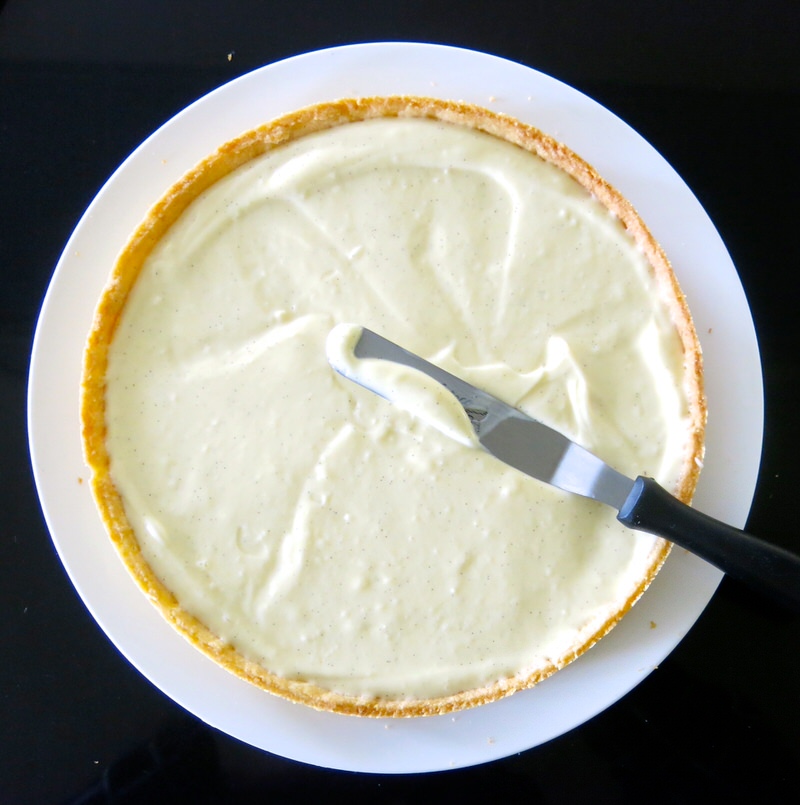 Cloudberry Tart Step Two: Layering the Pastry Cream with Cloudberry Gelatin Puree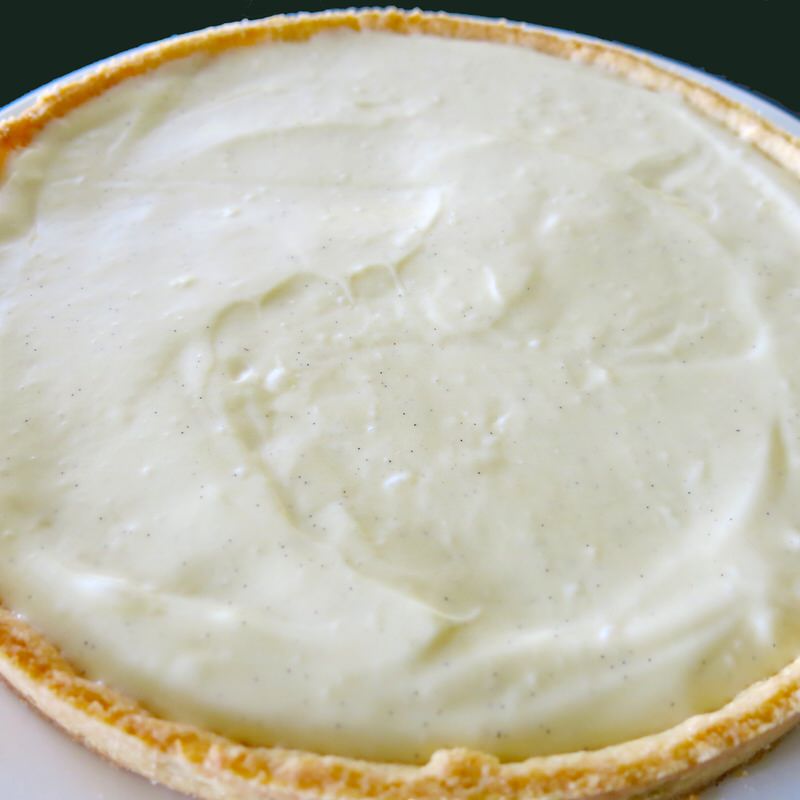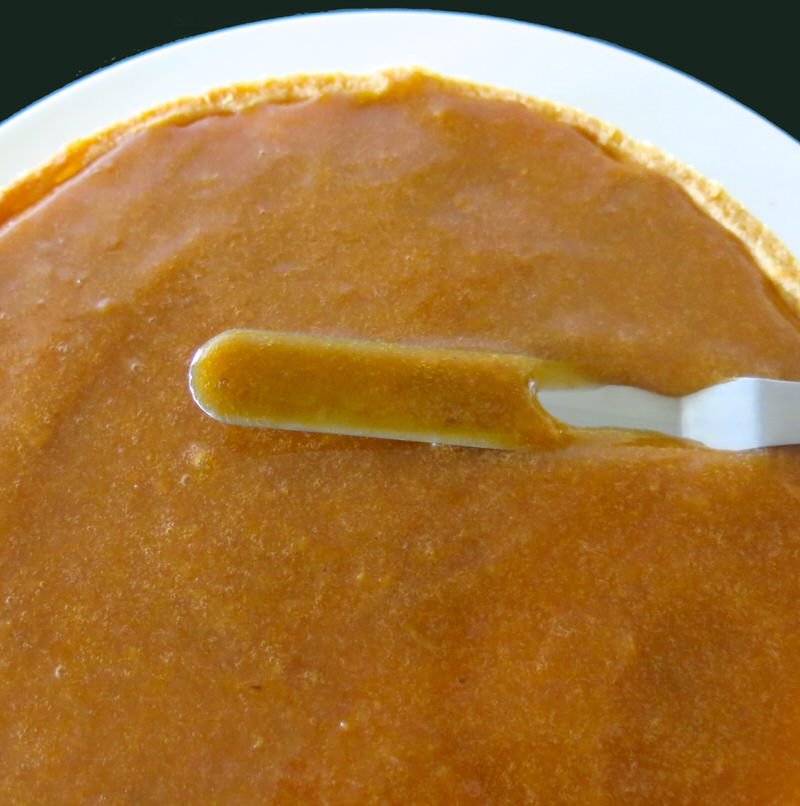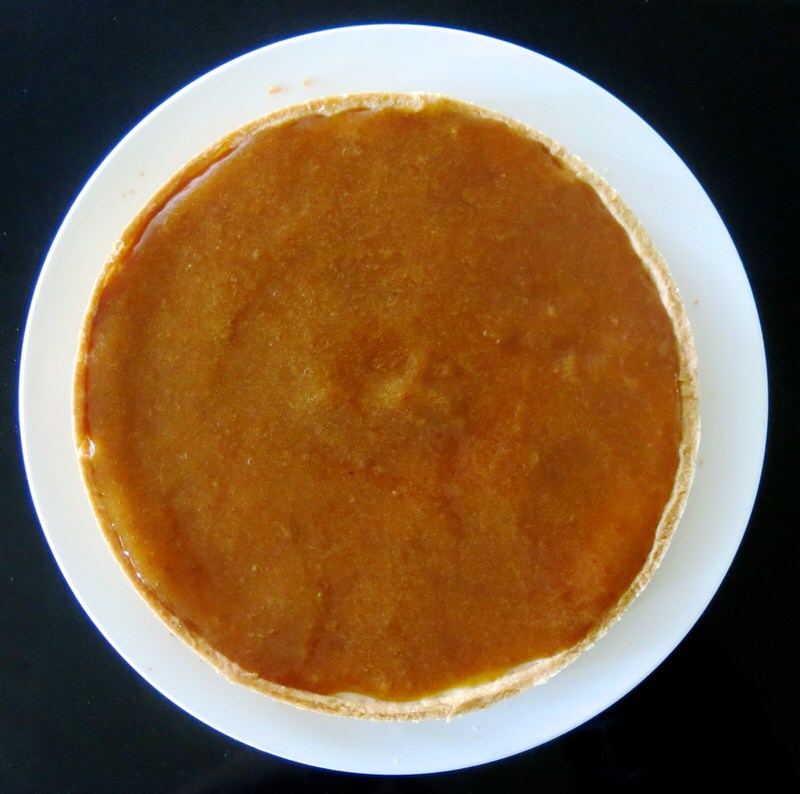 Gelatin was added to the Cloudberry Puree to produce the Cloudberry Gelatin Puree that layered over the cream.
Cloudberry Tart Step Three: Garnishing with Cloudberry Whipped Cream and Berries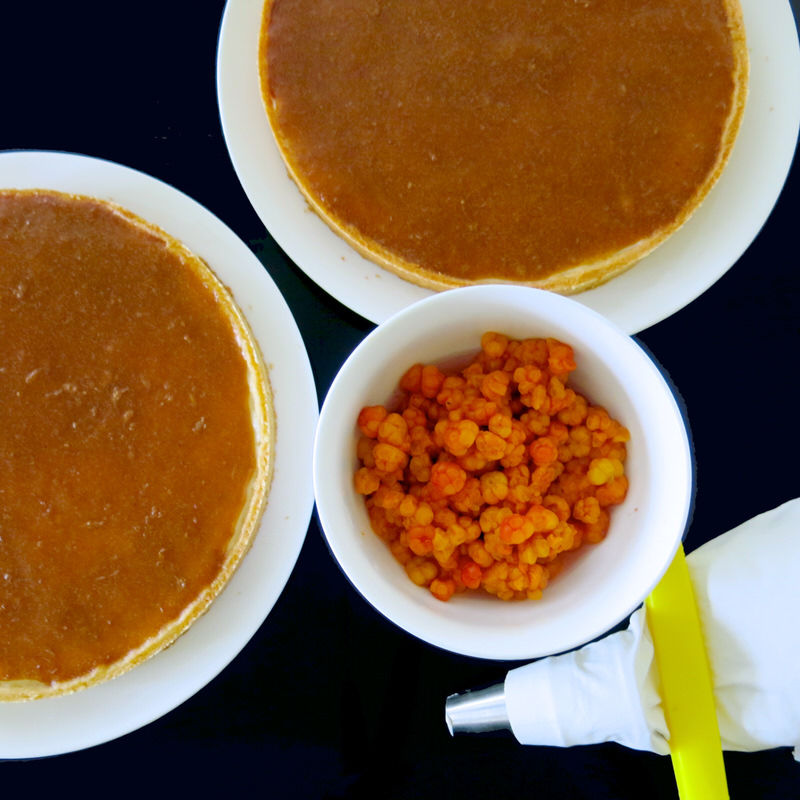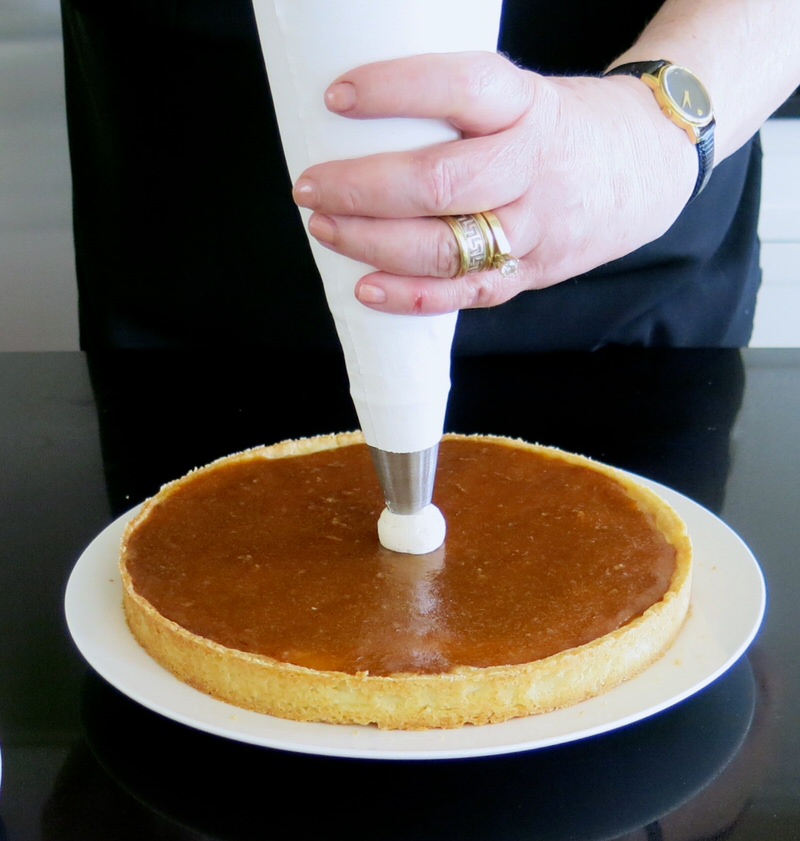 Getting all dressed up for the party is often more fun than being there, right? Not this time. Being there was the eating part which was second to nothing. The Cloudberry Whipped Cream was pipped on to the tart and to individual slices to garnish and to add complexity in the form of a tasty airy accompaniment.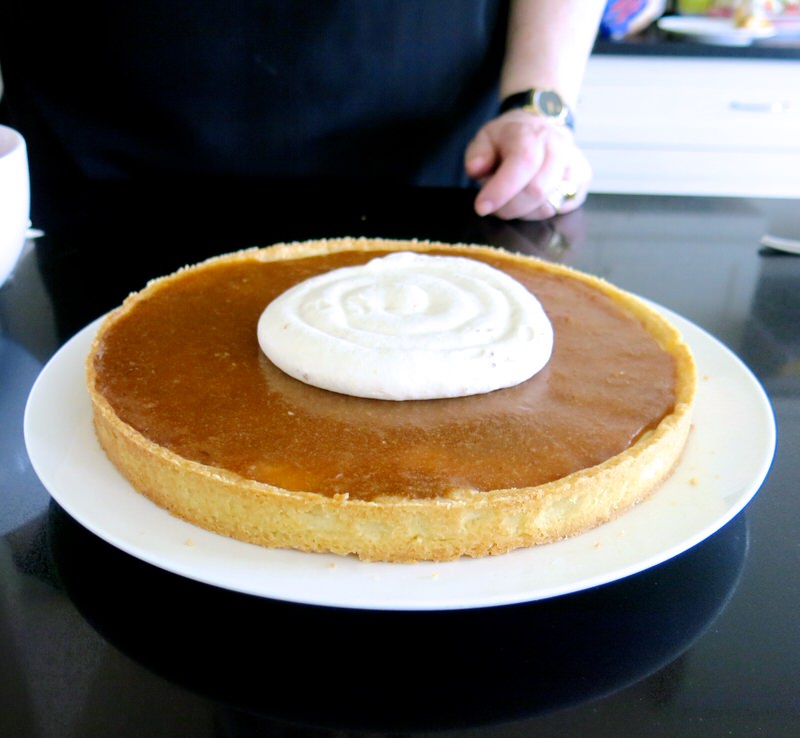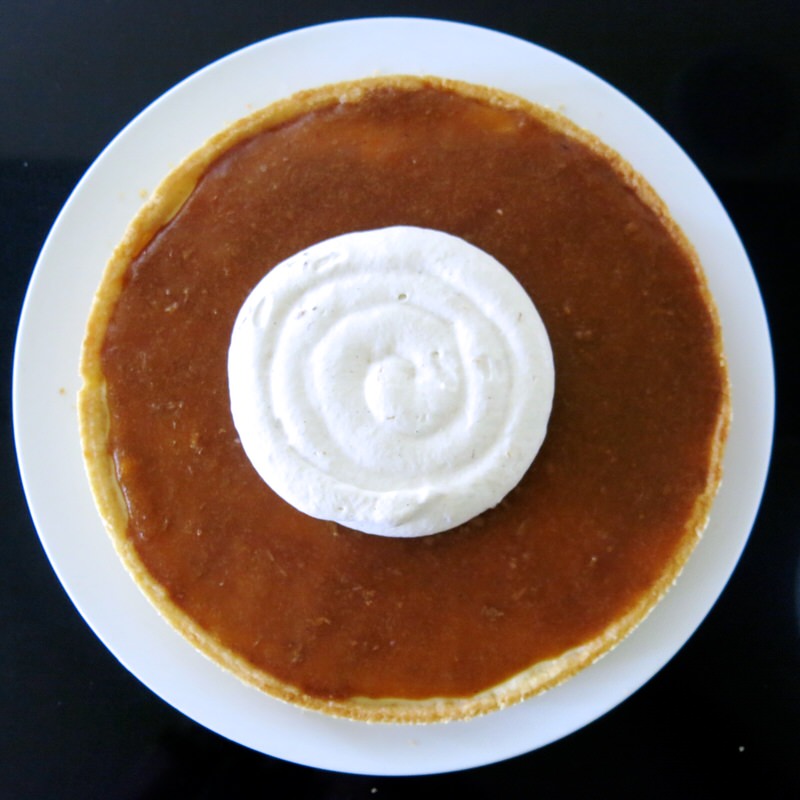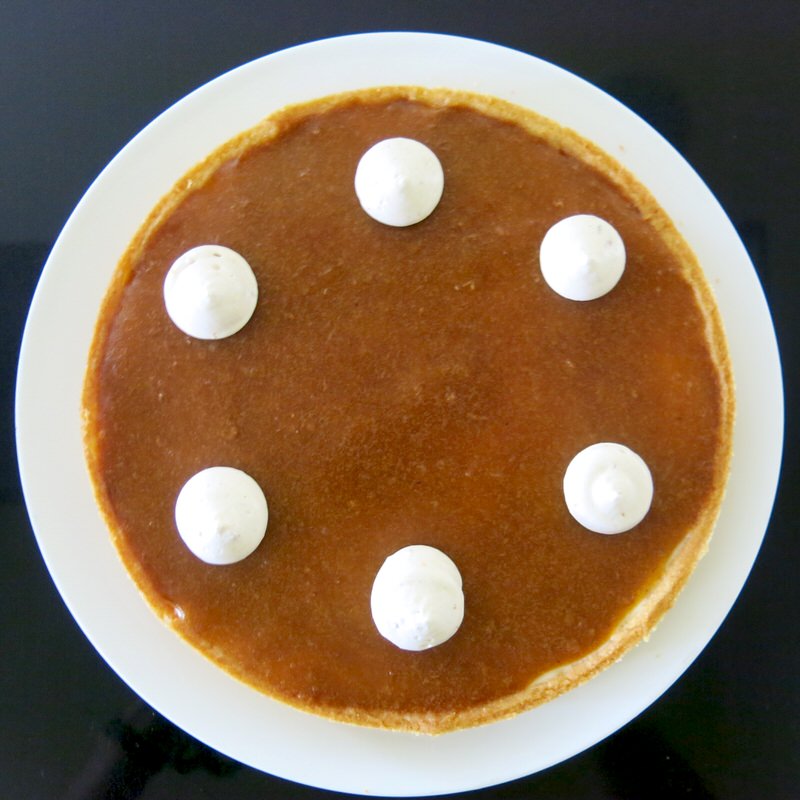 Which one do you like better? I thought I would like the one with the cream in the middle, but I found it wasn't as pretty. Maybe because I didn't have mint for garnish at that time?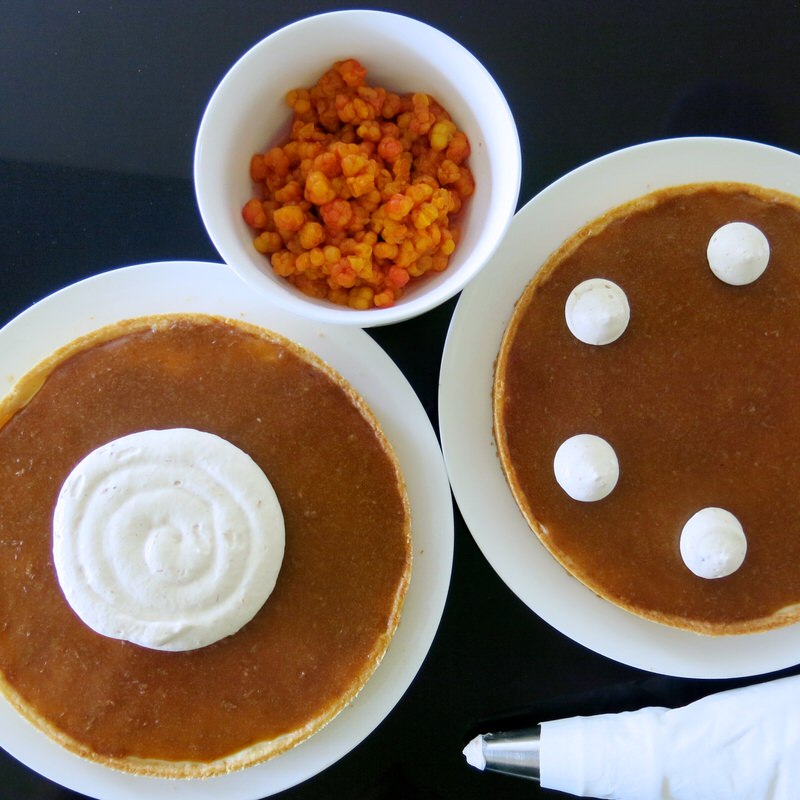 The berries grounded the identity of the tart.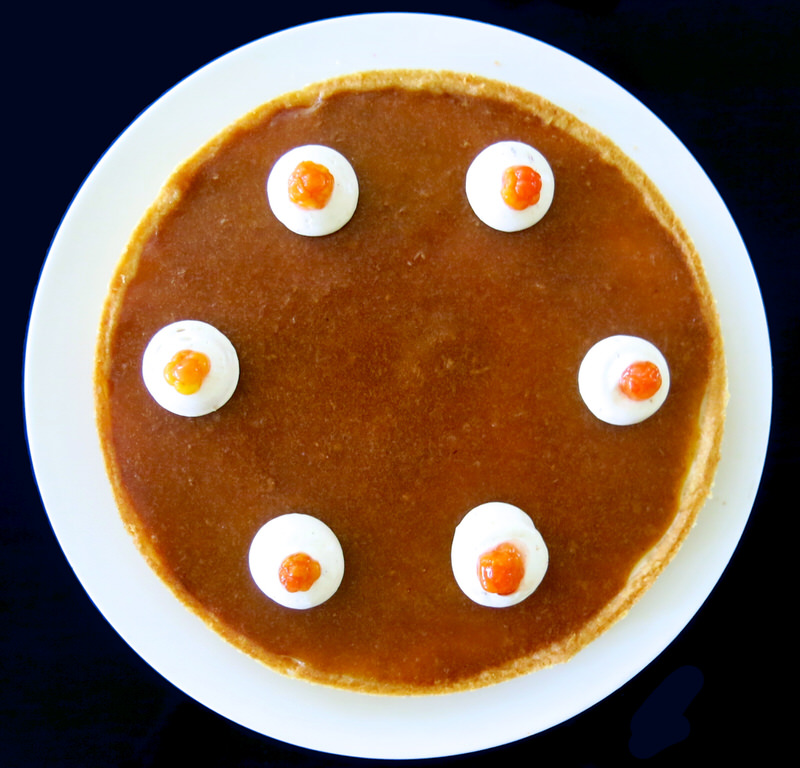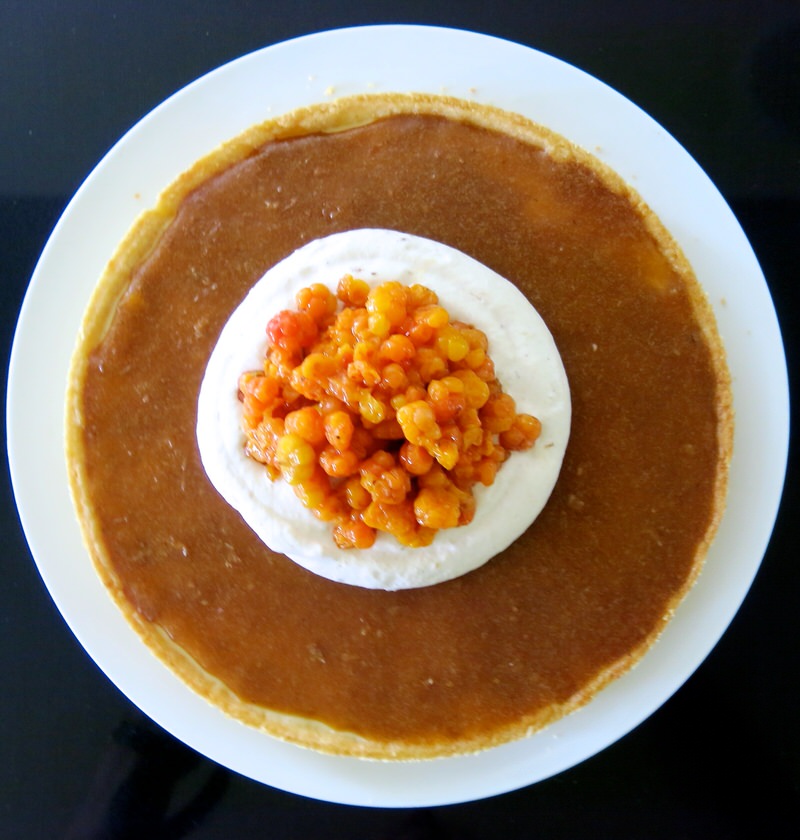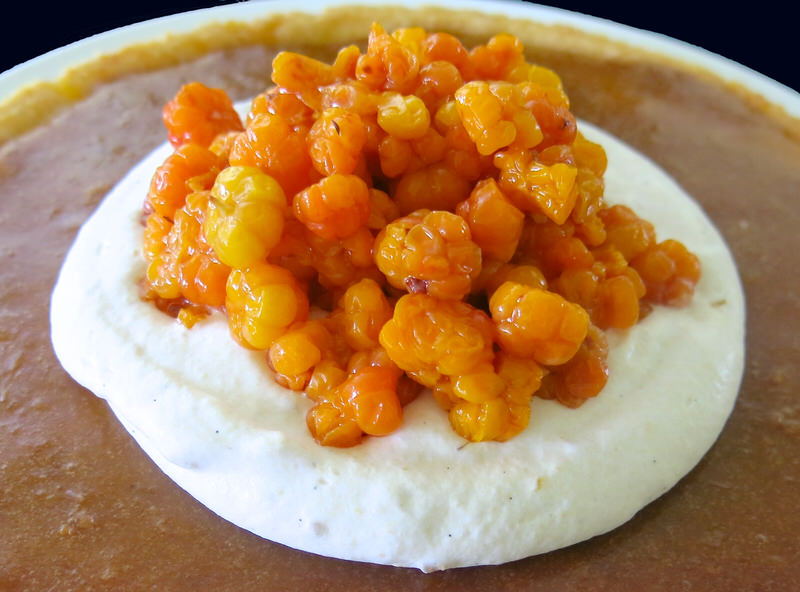 Time for a slice! A moment of silence, please…..
Cloudberry Tart Step Four: Serving the Tart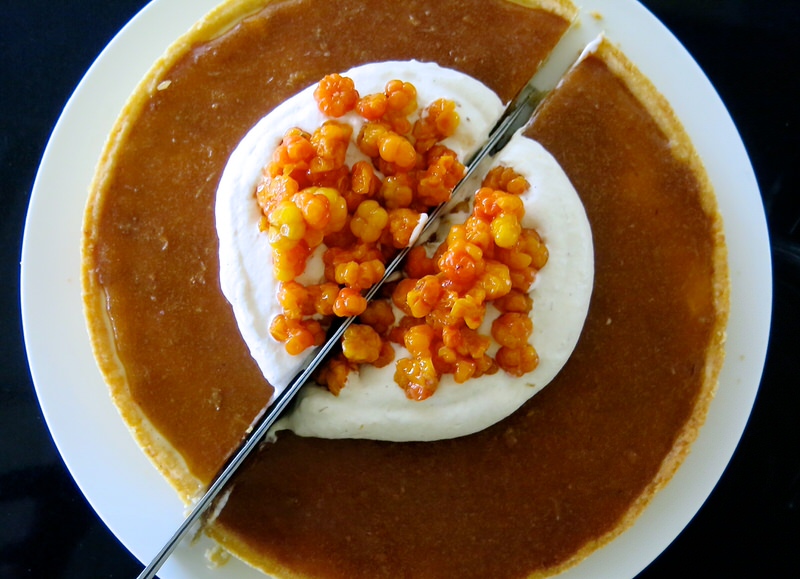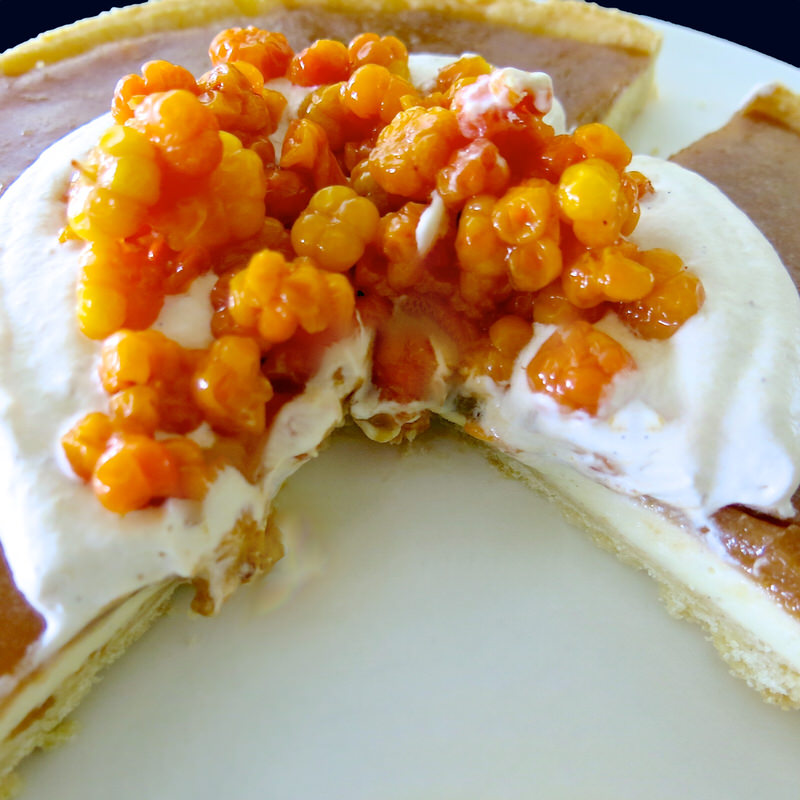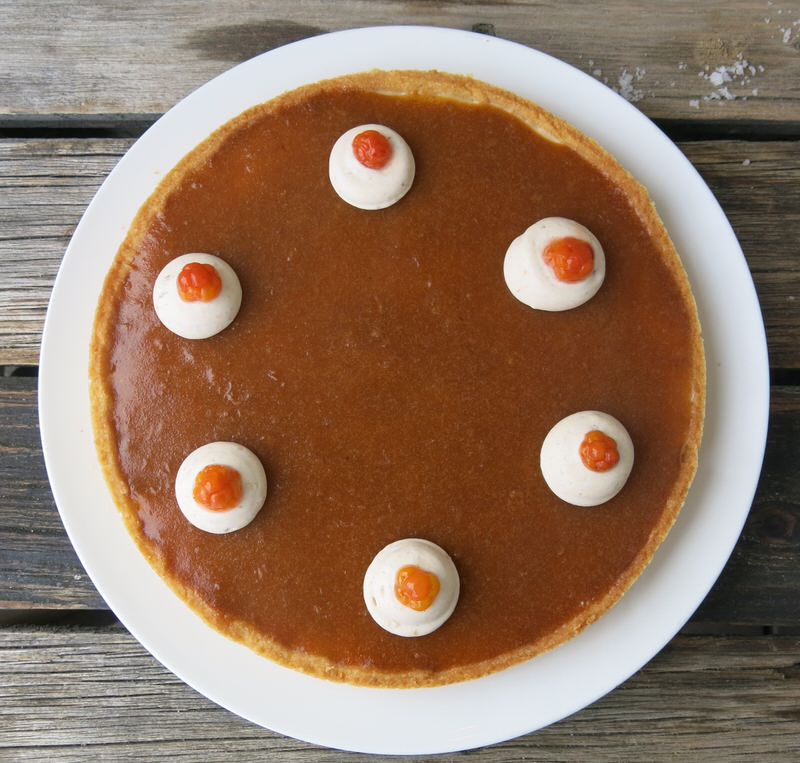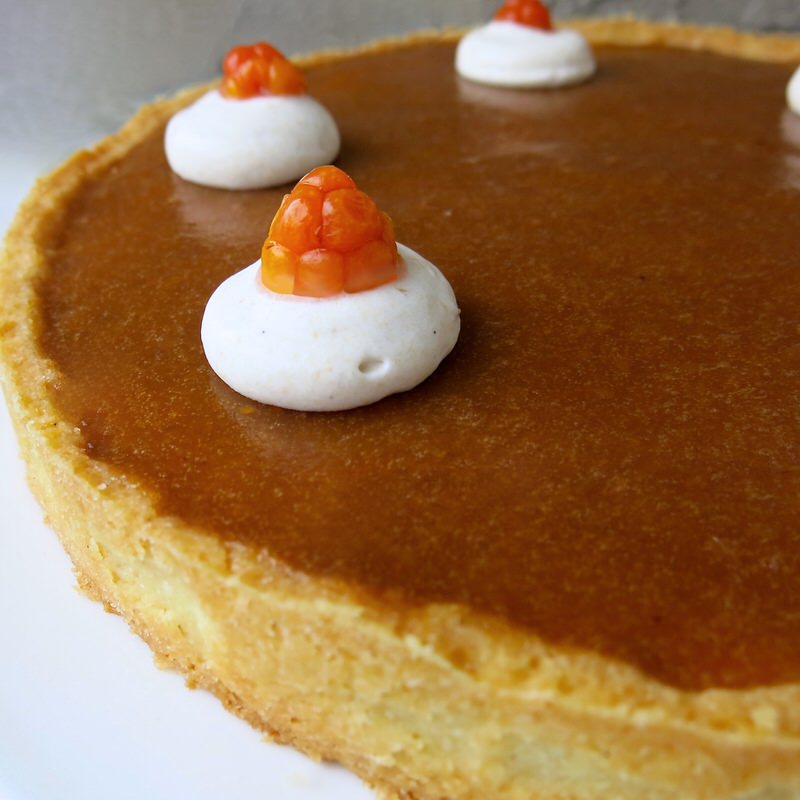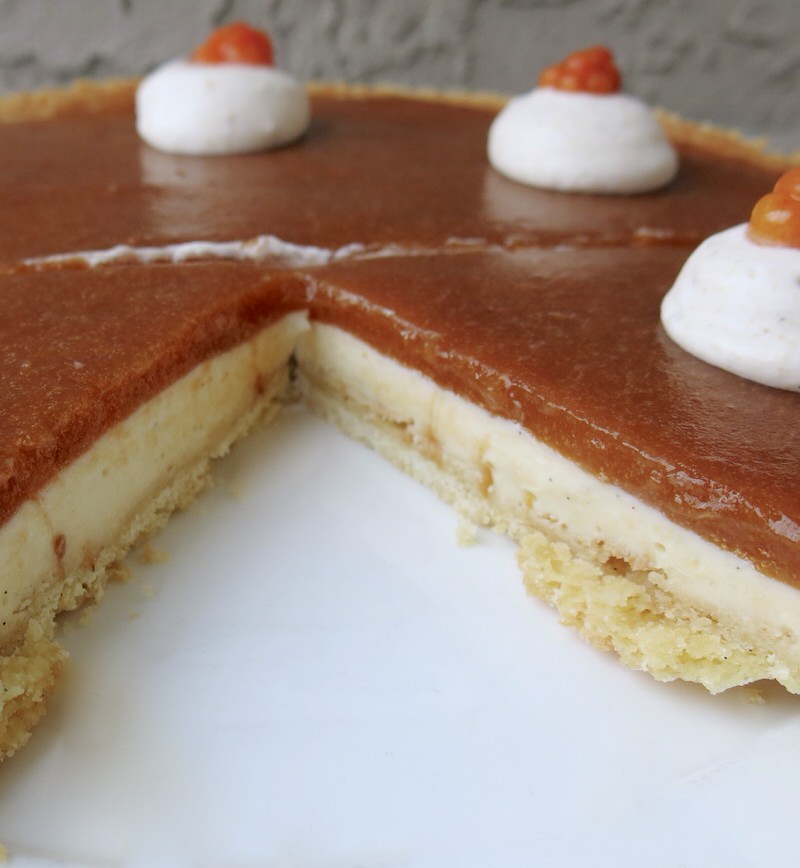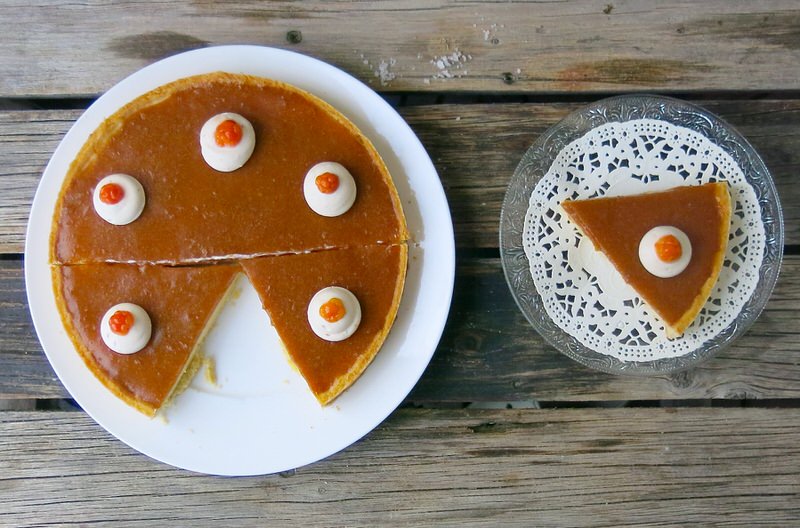 Where are Jessica and her camera? I struggled and I usually don't. But, then again, I rarely have someone with her talent taking photos of my food.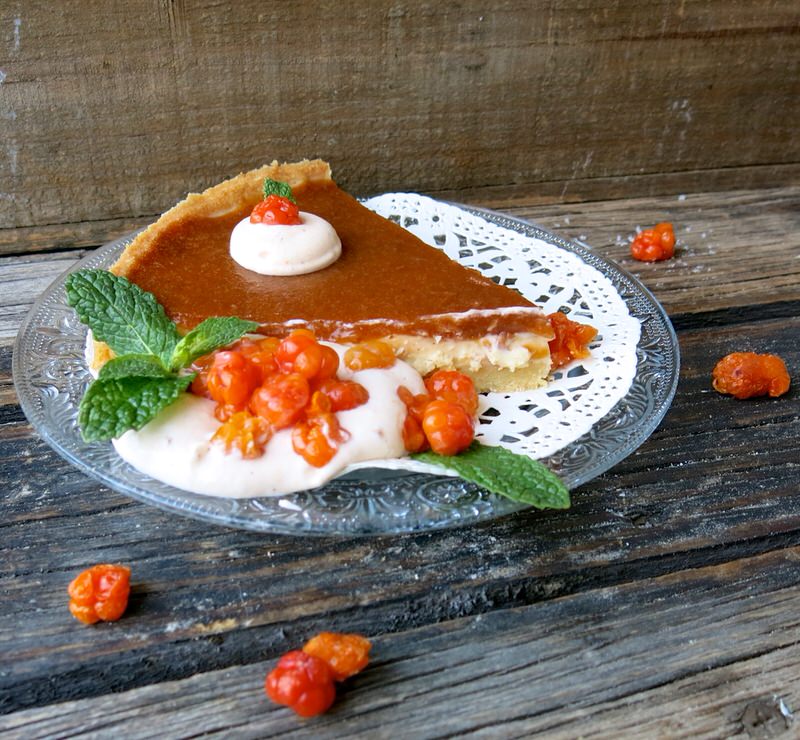 And the mint added the contrast.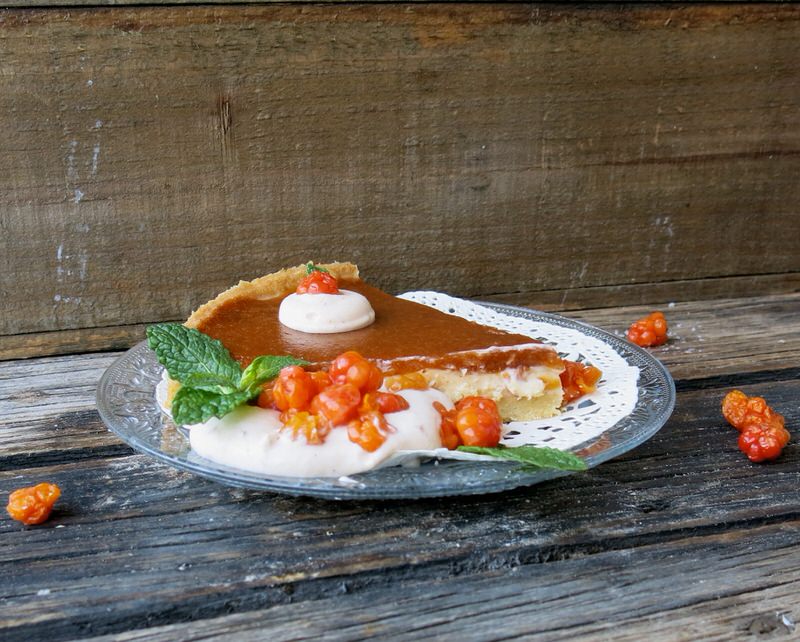 Cela and Emily had theirs with tea which I almost forgot to serve! A mommy and daughter cuppa tea with a slice of tart rounded out the party.
Cloudberry Tart Step Five: Tasting the Tart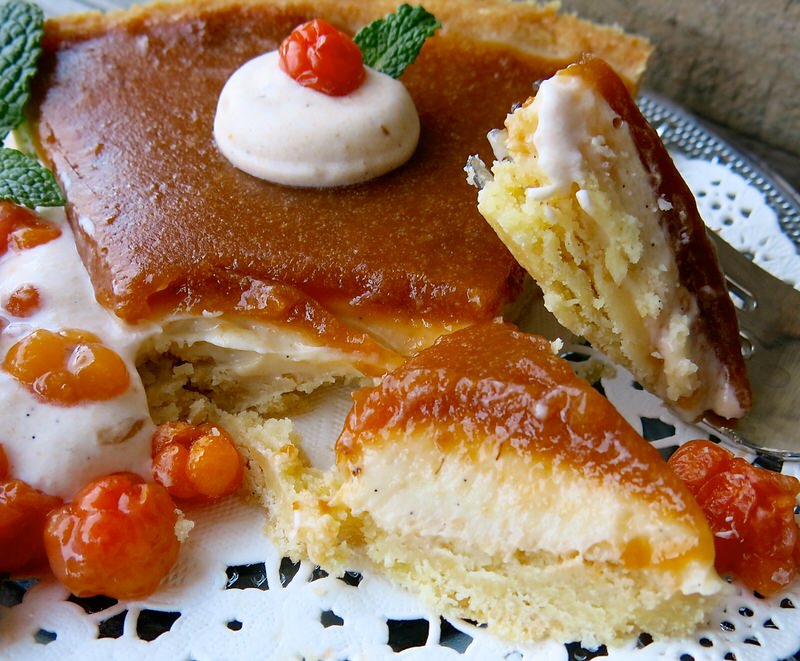 I do believe I have said quite enough about the taste of this tart. Of course, I am biased. Usually, when I make something, I rarely enjoy it. I enjoy food others make for me so much more. This Cloudberry Tart was an exception, indeed. I hope Emily and Cela enjoyed their tart and this experience as much as I did.
Cloudberry Tart Step Six: Make it for someone you love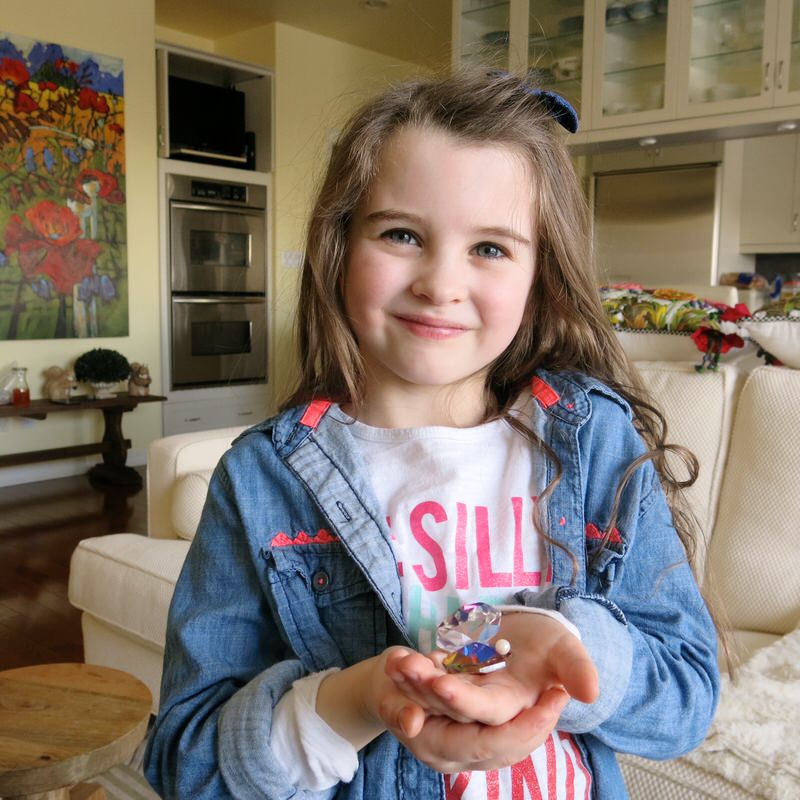 I will allow myself to believe it so. Cela brought her opalescent Swarovski clam bearing pearl to show me. It was a gift from her great-grandmother, GiGi, who purchased it 25 years prior in Amsterdam for "just the right person". Emily has called Cela "My Ocean Pearl" all her life, so the precious souvenier found its way to Cela as have so many other gifts from Gigi, Joy and mama, Emily. This Family Day Monday we spent time wrapping Cloudberry Caramels followed by a lunch hour dipping grilled cheese into homemade tomato soup that gave way to a Cloudberry Tart tea party. Our Canadian cultural identity is tied to the apron strings of family and location. Cela is certainly immersed deeply in the @getjoyfull "Fill up on Family Time" Canadian food experience and I am so honoured to have shared this memory and Cloudberry Day together. Thank you, Emily Mardell, my friend.
Cloudberry Tart Recipes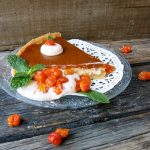 Cloudberry Tart
This is a Canadian Foodie Original Recipe developed and designed specifically to celebrate the opportunity afforded me by my friend and local dietician, Emily Mardell, who provided the berries. This recipe is a celebration of the cloudberry, friendship and Canadian food. The Cloudberry flavour is very intense and a great way to introduce you to its splendour.

Ingredients
Ingredients:
Two baked sweet paste shells

Batch of Pastry Cream

2

cups

cloudberry puree gelatin

Batch of Cloudberry Whipped Cream in pastry bag with wide circle tip

½

cup

fresh or thawed cloudberries for garnish

mint for garnish

optional
Instructions
Instructions:
Divide pastry cream equally between two tart shells (there will be leftovers); smooth surface and chill 30 minutes, or more


Gently spoon ½ puree over pastry cream on each tart; smooth surface and chill 2 hours


Decorate each tart with Cloudberry Whipped Cream, fresh berries and mint; or, f presenting whole, mound cream in middle, piling berries on top of each, garnishing with mint OR plate each slice with a dollop of cloudberry whipped cream garnishing each with berries and mint

Recipe Notes
The cloudberry (or bake apple) is a wild berry that grows in Newfoundland. The plucking season is very short, it is difficult to find and is always hand harvested - therefore precious to those that gather it. It is expensive to buy and labour intensive to harvest. Every bite is appreciated. Every taste is celebrated and cloudberry season is a happy time. This is a recipe to make with and for those you love.