The Quintessential Mexican Green Sauce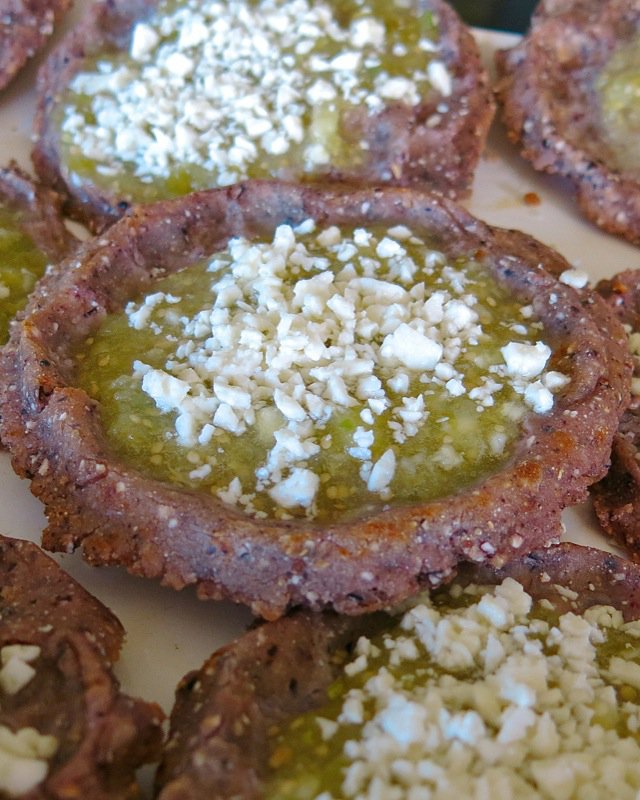 The first time I tasted Salsa Verde, I got no sense of the flavour of the sauce, whatsoever. My mouth was in a tormented upheaval for the remainder of that evening. I was told it had "just a little heat", so note: everything is relative, and if the person telling you about the heat level is from a country that tolerates a lot of heat in their food, tread very lightly.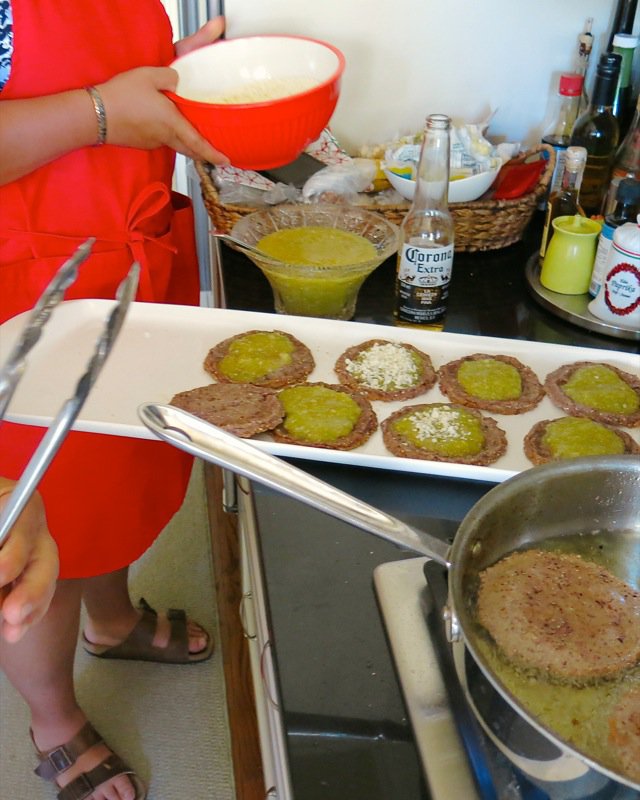 I actually did not know it was Salsa Verde. I just knew it was a hot Mexican green sauce made with little Mexican tomatoes. Seriously, no one in Edmonton had heard of tomatillos in those days unless they came from Mexico. It wasn't until the last few years that we have been able to purchase them locally. They can even be grown here, though the demand isn't high enough to grow them commercially, they are fun to grow at home, I have heard.
Tomatoes are acidic. Tomatillos are even more acidic.The smaller ones have a greater depth of flavour, Chef Hugo Raya told us at our Mexican Cooking Class Day with him. That was a big surprise to me, as the little ones seemed too hard, yet I didn't know they got cooked to make the sauce. I have learned I cannot tolerate the hot peppers in the sauce, but it is not an authentic Salsa Verde without the peppers: two for this amount of tomatillos, with their seeds for added heat. I would add none for my Canadian version. The tart sour taste of the tomatillos with the salt and garlic really pucker me up and whet the appetite. I am a little addicted to this sauce and surprised by that.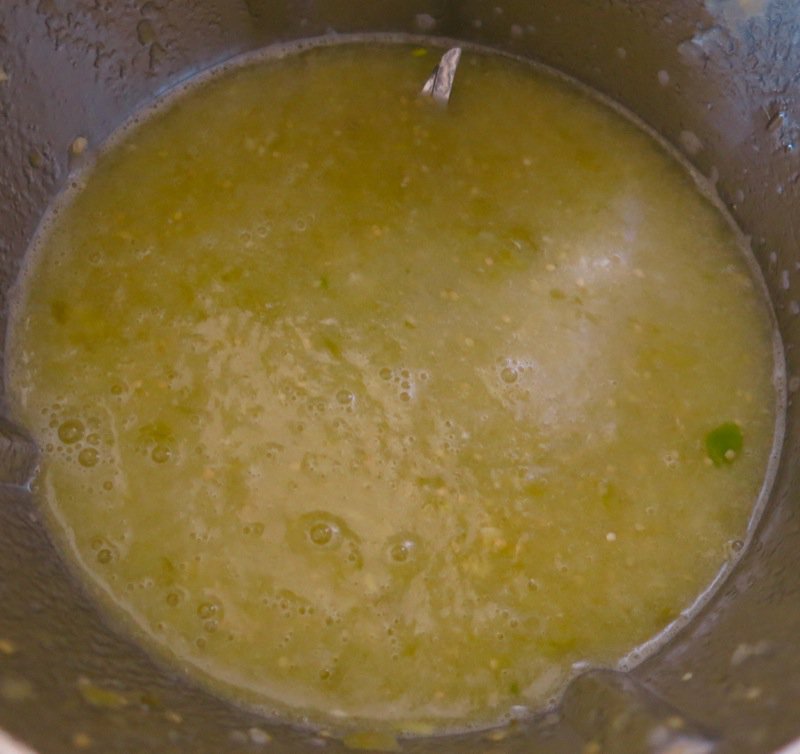 As there was one other time I tasted Salsa Verde without realizing what it was. I was at a friend's house and saw them cooking the tomatillos, blend them with water and serve them. There was no salt, no garlic and no hot peppers added to the sauce, but later the wife referred to it as Salsa Verde. She was cooking authentic Mexican cuisine. I thought it was about the most tasteless pool of sour sauce I had encountered. It is amazing how a little seasoning can completely lift a recipe from the dumps to the triumphs!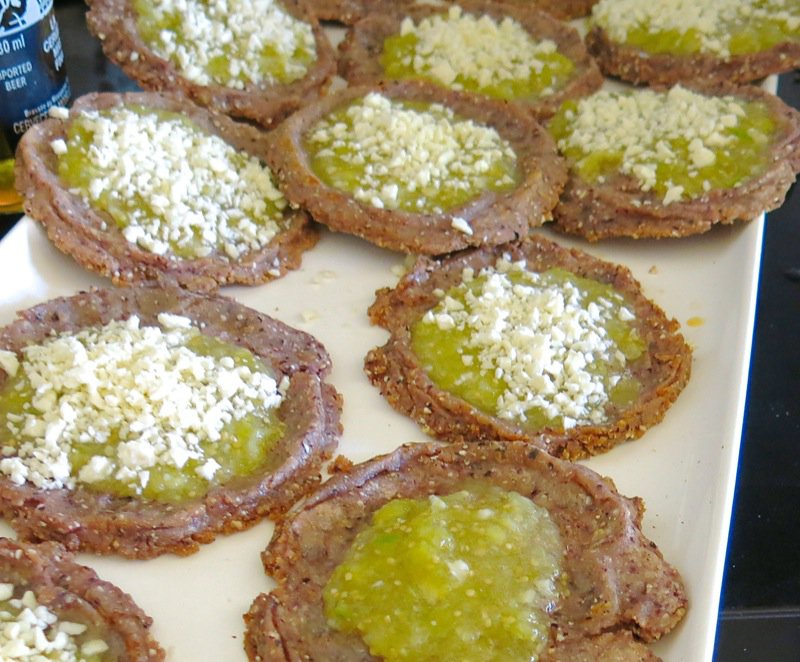 The Salsa Verde we made on this day was dolloped ontop of purple sopes and topped with come cojita cheese. Maw-velouse! I will be making this again! Is your recipe similar, different? Please do take the time to share your Salsa Verde story and favourite recipe.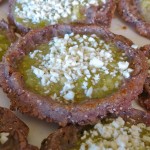 Salsa Verde
Makes about 500mls of sauce.
Total Time
1
hour
5
minutes
Ingredients
10

small tomatillos

, peeled and cleaned

3-4

garlic cloves

, minced (I like 4 large ones)

2

fresh chile serranos

, seeds removed, minced (I prefer no chiles)

1

teaspoon

salt

1 ½

cups

water

, as necessary
Instructions
Simmer tomatillos in water for 20-30 minutes on each side, until very soft, on very low heat

Place ingredients in blender, starting with 1 cup of water; puree until desired consistency is achieved, adding more water and salt, as needed