As well as a couple of entertaining tips!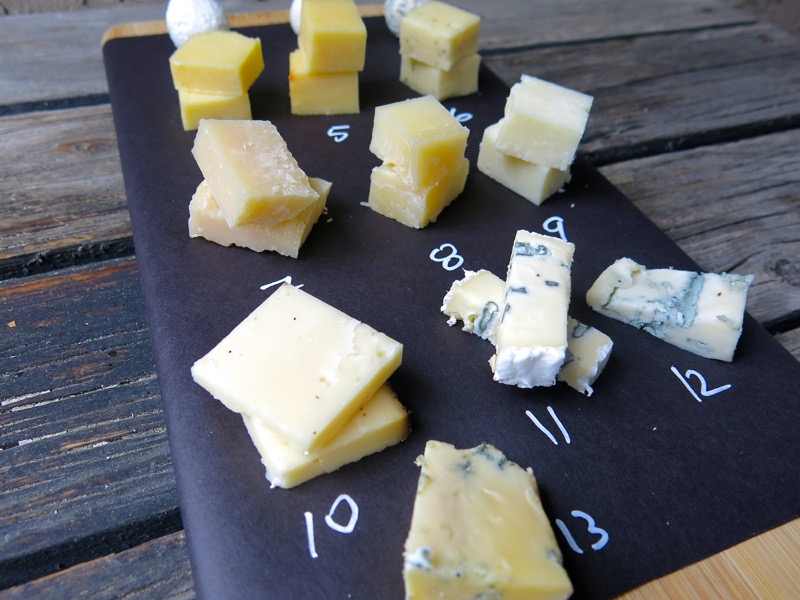 I have known Colleen and Mike since just after they got married. They were still babies, and I was in my 30's! Holy cow! A millenium ago! I have been to every house they have every owned, but not at the hospital when they had their babies, though I wonder why. Colleen and I taught school together when Mary Butterworth Middle School in Edmonton first opened and together went through a life altering experience as the school was based upon a completely different philosophy than any school at that time, or any school today. Oh, we had fun together. Every Friday night after work when 4pm rolled around, we could most definitely be found at the most important staff meeting of the week at Sorrento's Bar down the block… and we just carried on from there, to dinner, then dancing…. Every week. Of course, Mike and other spouses would join us. A friendship like that has nowhere to go but grow forever. And, ours has.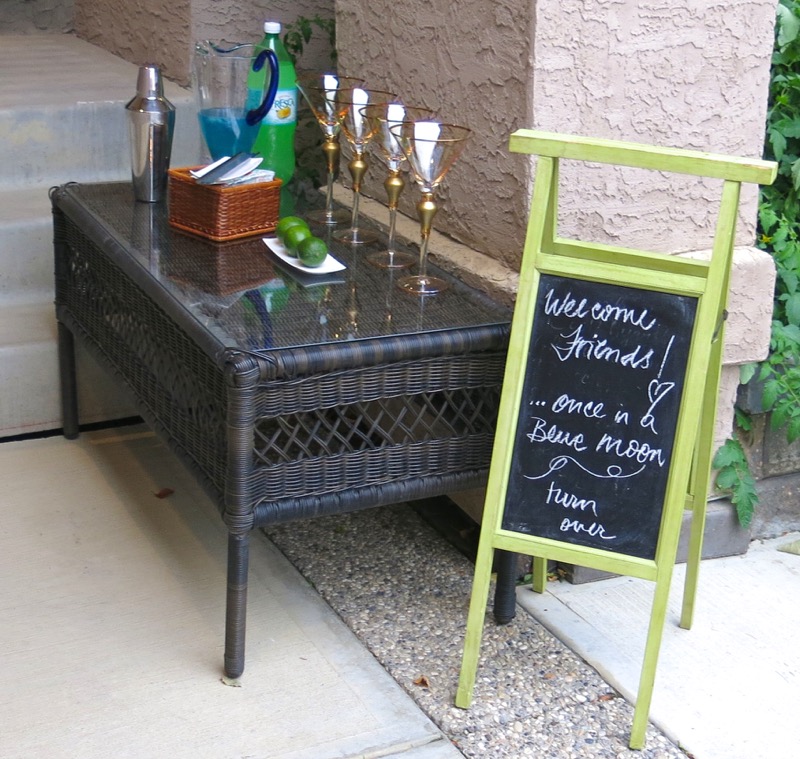 We even taught together, another time, at the Argyle Centre, a few years later. That Colleen had me in stitches constantly. We get to their house often enough. Never as much as we'd like… sometimes every month. Sometimes a couple of times a year. But, it doesn't matter. They are family. And, their friends have become our friends, too. I have tried tenaciously, for more than a few years to get everyone over here, and finally, it has happened. That is why I called it our "Once in a Blue Moon" Dinner. It is not easy for them as they live in a little "Knots Landing cul-de-sac"(yes, dating myself, I know) in Sherwood Park. Every weekend, there is a lot going on. I wouldn't want to miss it, either. But, on this lovely autumn evening, we got them all to ourselves.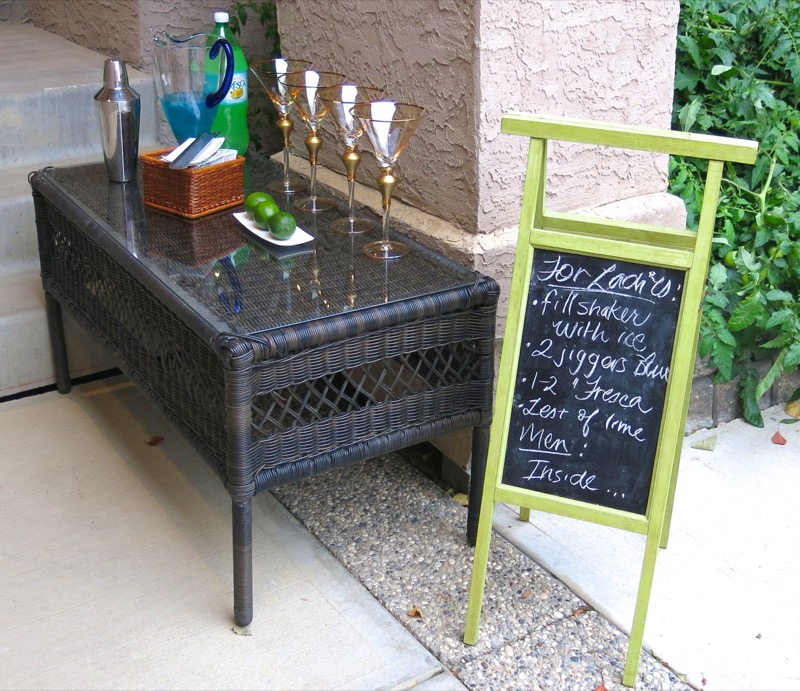 Entertaining Tip One: Drinks chilled on a table for guests before entering the party!
Drinks chilled and waiting on the front step. This is one of my favourite party tricks. With a table laden with icy cold drinks already poured, guests arrive, drink in hand, and all I have to do is find a place for their coats and welcome them in. That made dash to the bar to get everyone a drink at the onset of any event just doesn't happen. I love that. I had some marvelous ultra tacky blinking white ice cubes I had saved for just such an occasion, and whoops – wouldn't you know it… after too many years of waiting for this kind of occasion, they didn't work anymore.
As Vanja is from the former Yugoslavia, his very special home brewed apricot Sljva was ready to be shared with the men. I call it brain remover.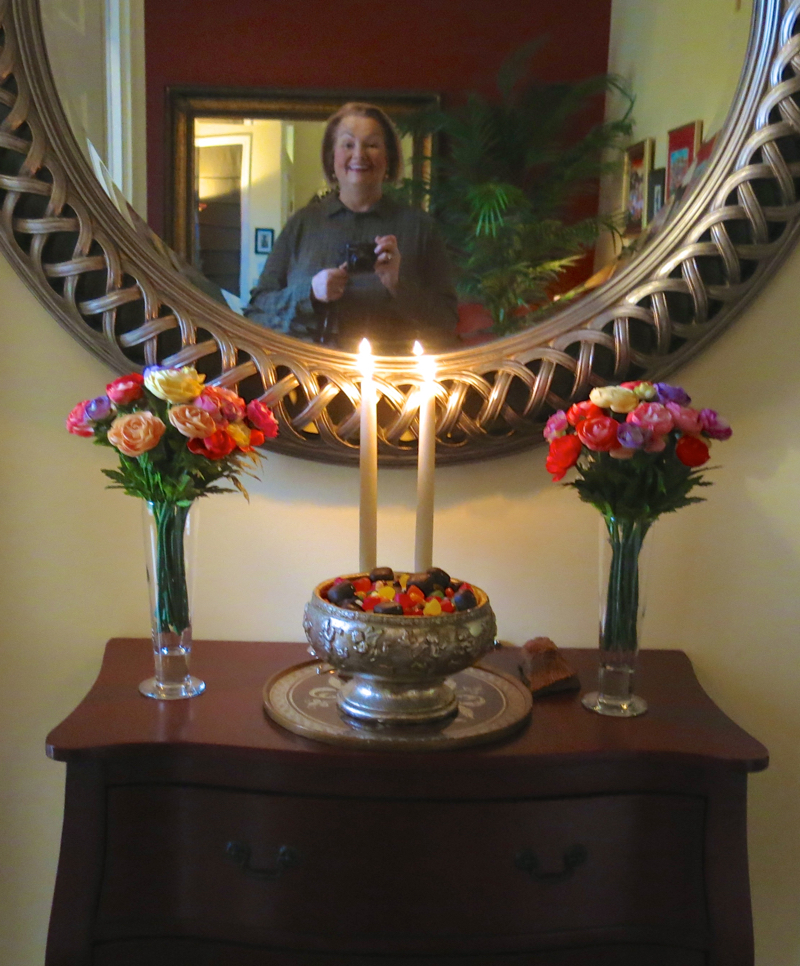 Sometimes, the best part of any party is getting everything ready and that quiet little drink you have just before the crowd arrive. Not on this evening, though.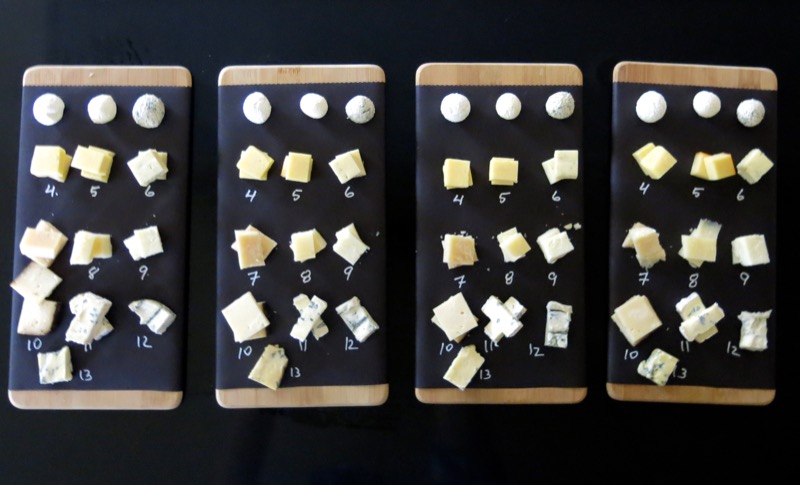 Entertaining Tip Two: Prepare a Tasting Activity
At Colleen and Mike's last month, they did a little wine and cheese ditty and I thought… good opportunity to take that one step further. Particularly as I was too tired to make or bring any cheese that night. I had penance to pay.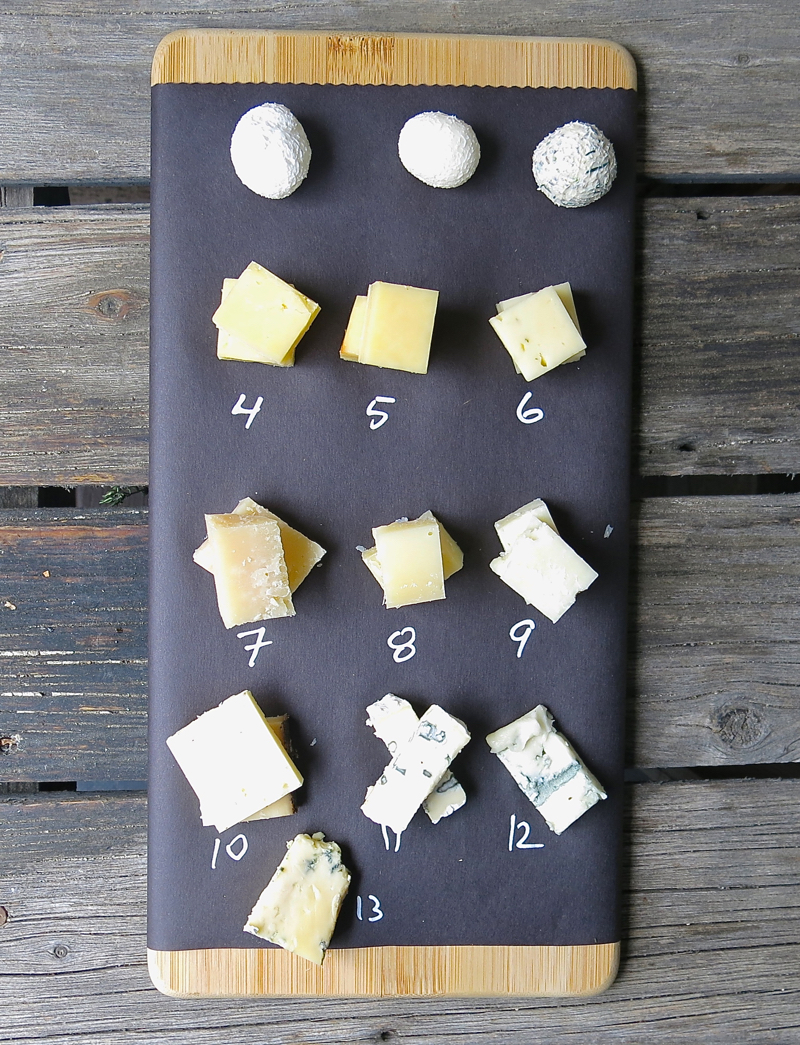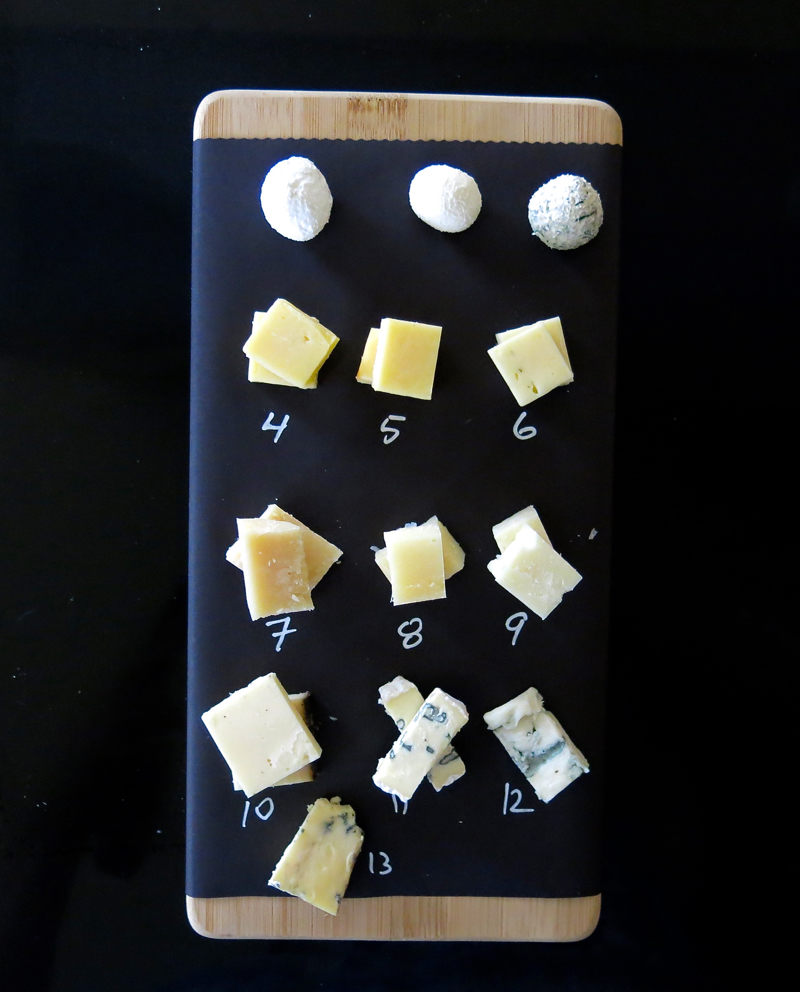 Entertaining Tip Three: Buy a roll of blackboard table lining paper
Did I mention Colleen is now an Interior Decorator and the owner and CEO of Interior Matters in Sherwood Park? That's right. Everything she knows, she learned from me. (Hahahaha!) That is where I bought a gorgeous roll of blackboard paper which is another phenomenal entertainment trick. Just roll it out over your island or dining room table, place on your food, label it all with chalk, and then fold up the crumbs in the paper after the party and throw it all out! Love the juxtaposition of a formal setting with very casual additions that soften the entertaining experience! First time I saw her pal use it, I had to get some. It also works excellent covering these little boards, too.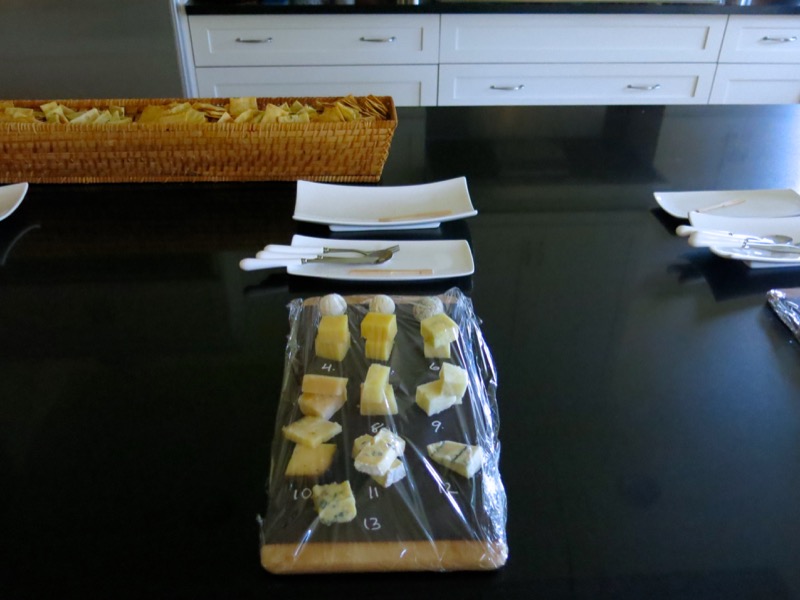 Theoretically, a good cheeseboard has one or two of each:
fresh cheese
medium cheese
aged cheese
blue cheese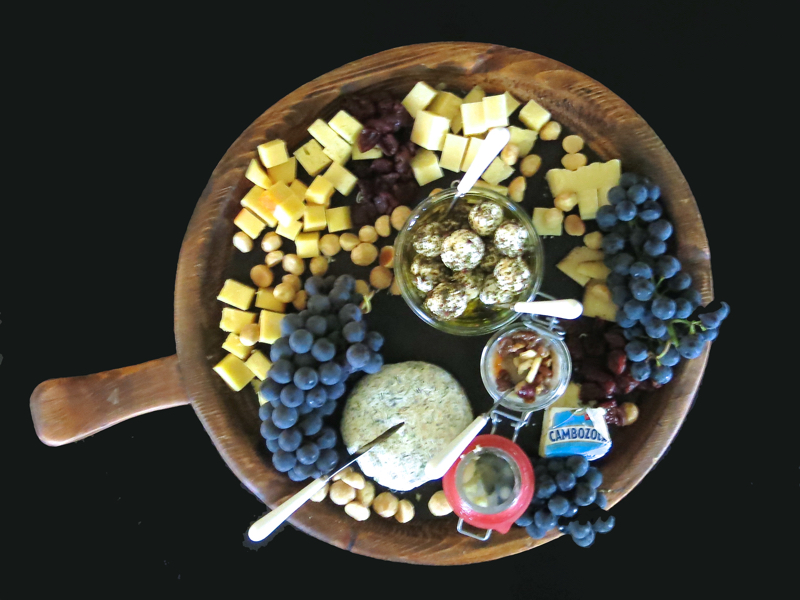 The over flow bits went onto the communal board and were also numbered… for those that really loved a specific cheese and wanted more of it.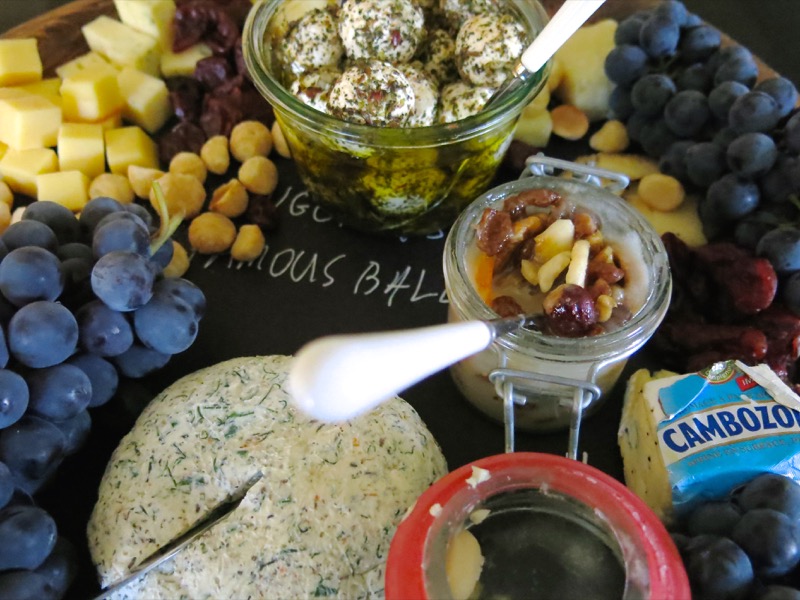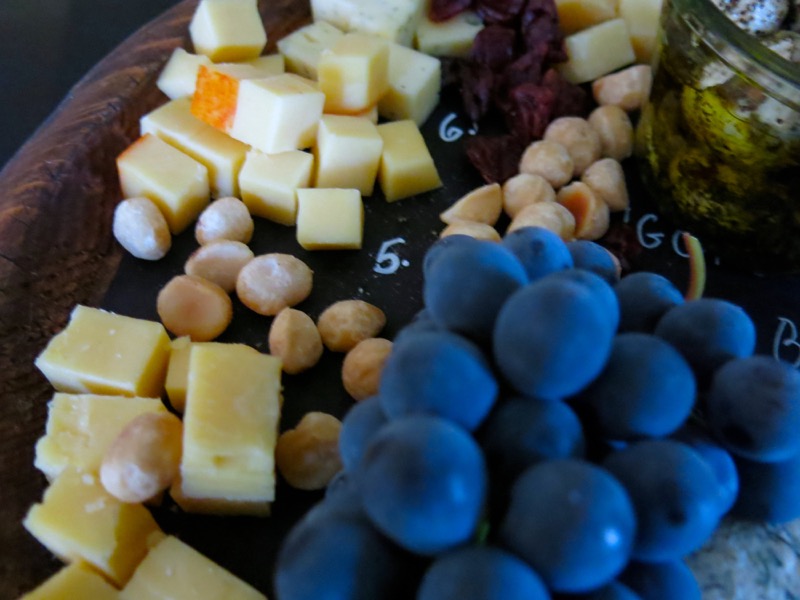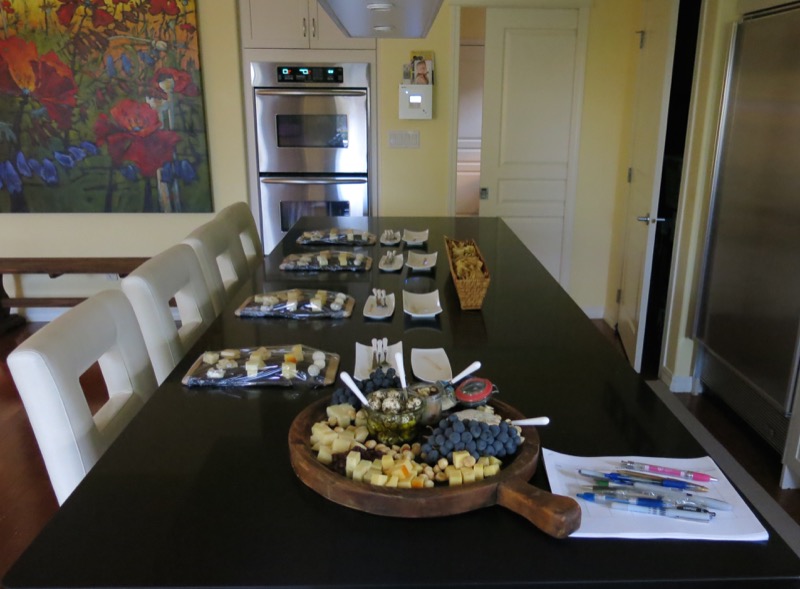 Ah, all set. Each guest was also bringing their favourite red wine. Ok, maybe a little overkill as one tasting is plenty. But, cheese without wine? The opportunity was just begging for me to make it happen.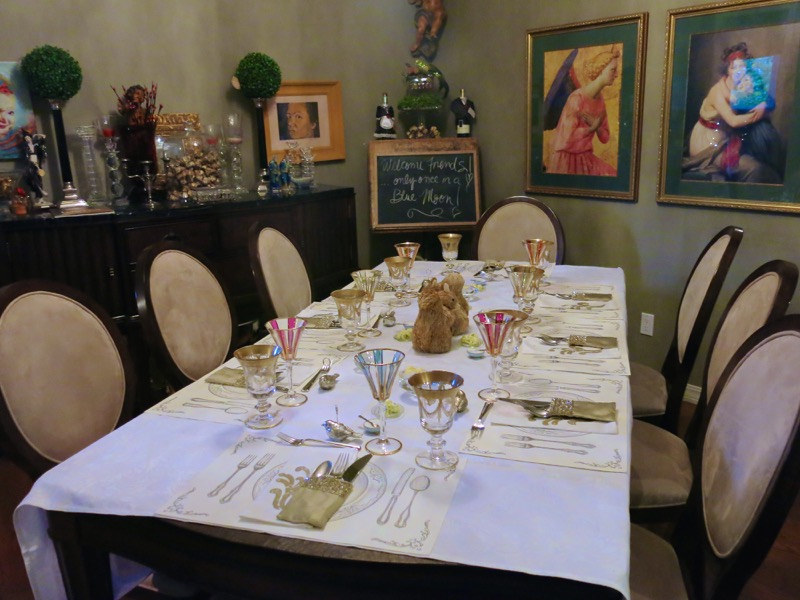 Entertaining Tip Four: Have your table set and every detail ready in advance
Table set. (Colleen sells the paper place mats, too) and the tacky little squirrels definitely add humor into the room.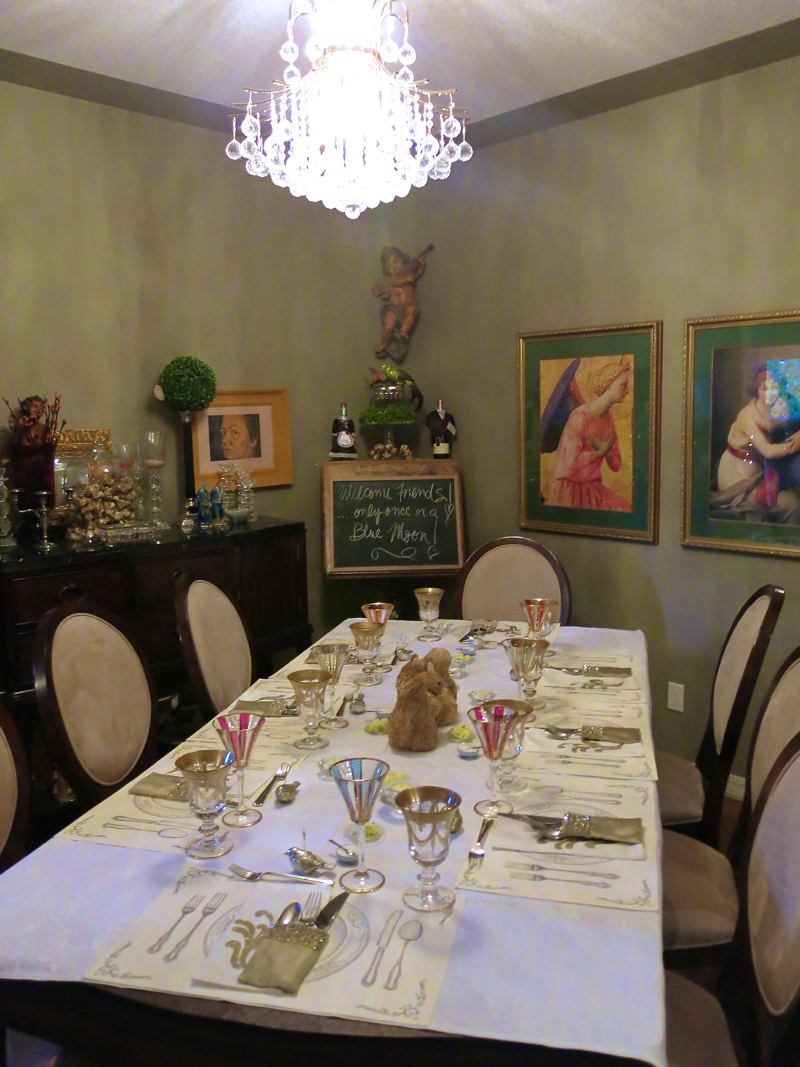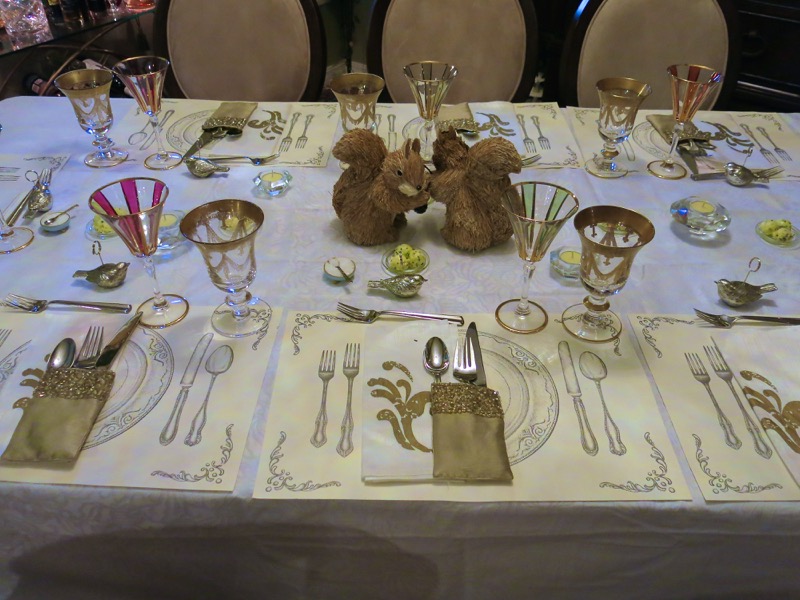 Entertaining Tip Five: Mix it up at your table setting
I used vintage glass canning jar lids as butter pats with paper place mats and my tacky little squirrels as the centerpiece alongside very formal beaded pouches to hold the cutlery, lovely linen dinner napkins and gorgeous glasses. The little salt cellars are porcelain antiques, too. Not sure if you can see it all.

Entertaining Tip Six: Use multiple spaces in your house
Colleen and Mike, Gail and Pat, Katie and Peter (Lane and Nicole couldn't make it)… all drinking and tasting and simply incredible company to share this evening with. We had such a wonderful time. The wines were tasted first, all numbered and the process very similar to our olive oil tasting, but not nearly so formal. Each tasting was only about 15 minutes (and we didn't work on vocabulary development – whoops!) Then the cheeses….. and, when they were guided into the dining room for dinner, they were served wine, and chatted with Vanja, while I whipped the kitchen into shape and placed out the buffet on the island. Another casual vs formal twist.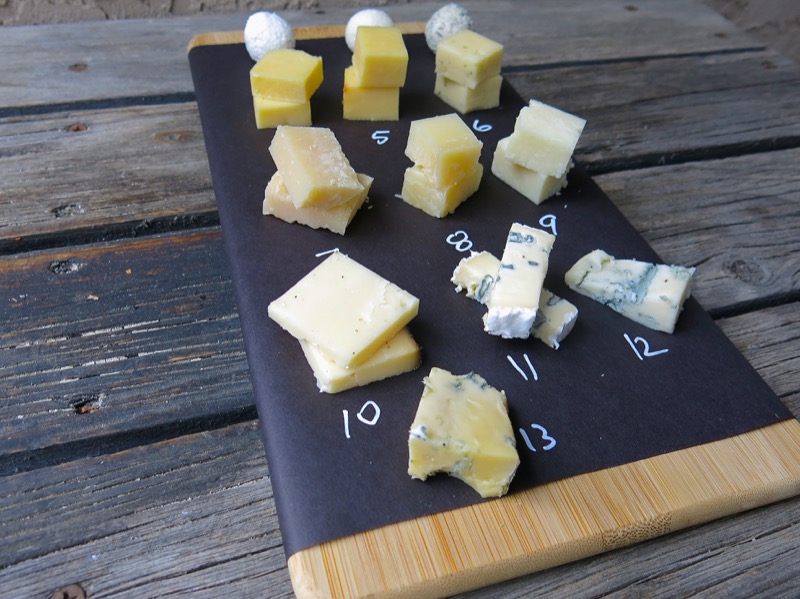 Dinner was served in the dining room, after the informal tastings at our kitchen island… all filled our plates with my favourite garlic stuffed prime rib, oven roasted potatoes, mushroom gravy, roasted red pepper salad, a fresh garden arugula salad, homemade baguettes and asparagus with hollandaise. Simple Sunday Dinner fare, but perfect to share with good friends. And dessert? Pavlova– but only one to share. And special coffees. Remember those, gals? Mmmm…. those were the days. So, this is the first time I have had friends for dinner in over 2 years. Maybe three… when it wasn't outside. It was certainly about time… and hopefully the next one will not be once in a blue moon. (Oh, and the last entertaining tip…. make sure your friends come in a taxi! Ours did and what fun that was. )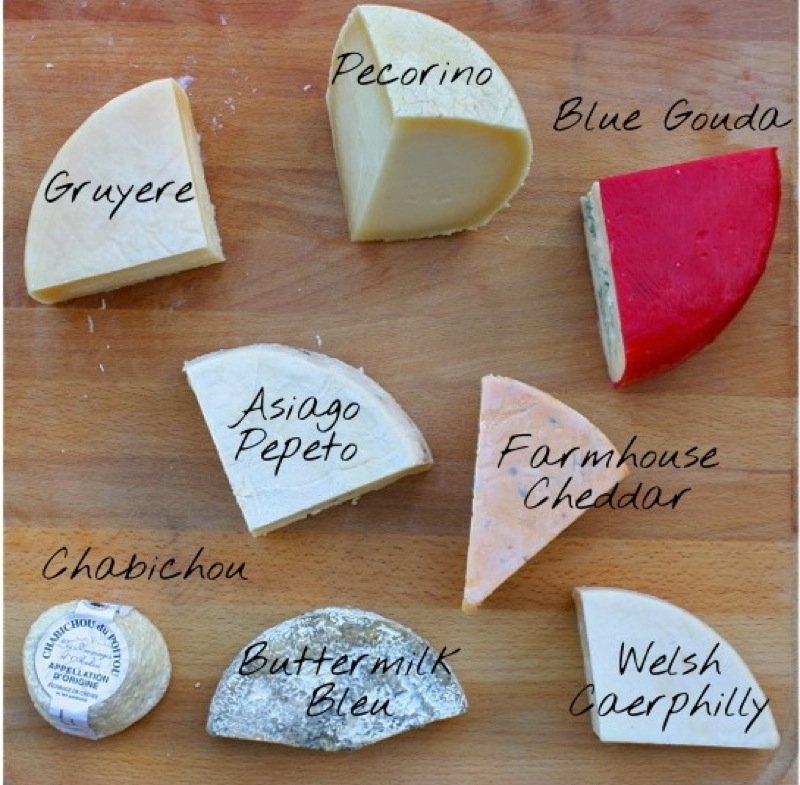 I still do have cheeses I have made myself out in my cheese cave in the garage, but now was not the time. I would love to go through this entire cheese making process again, but I am not a lone wolf. I need a person who wants to come over once a month and make cheese with me. Anyone interested? Yes, folks, I made every single one of the unwrapped cheeses above, and many more, during my Cheesepalooza adventure 2012 and 2013.
Cheeses Tasted:
Fresh:
Philadelphia Cream Cheese (USA: I rolled it into a ball)
Cheddars (Medium Cheeses):
Organic Vintage Oak Manor Cheddar (England)
Applewood Smoked Cheddar (England)
Aged Cheeses:
Parmesan Reggiano (Italy)
Piave Vecchio (Italy)
Pecorino Romano (Italy)
Blue Cheeses:
Cambozola (Italy)
Gorgonzola (Italy)
Stilton (England)
Specialty Cheeses
All cheeses I didn't make were purchased at the Italian Centre Shops.