A Canadian Foodie ORIGINAL Recipes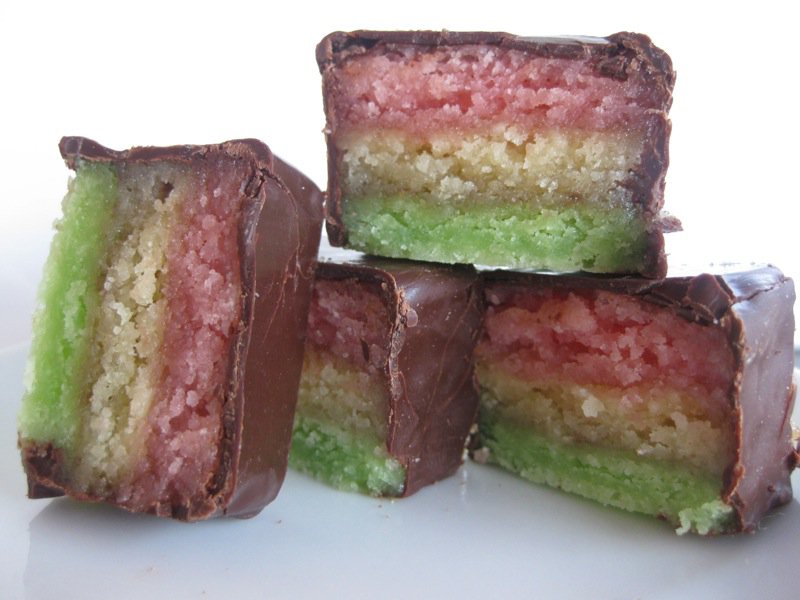 … also in time for American Thanksgiving….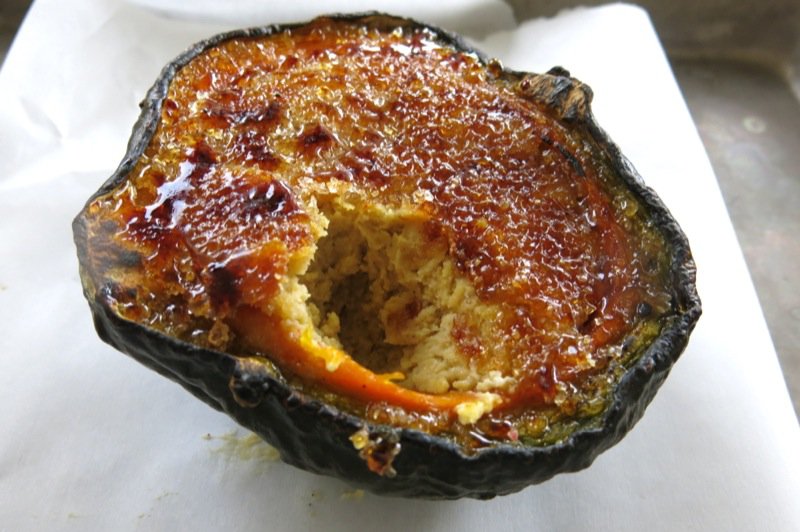 Baby Harvest Squash Crème Brûlée a lovely unexpected rustic play on a fancy dessert for the Thanksgiving holiday season! I start making and baking for the holiday season in October, so thought "now is the time" to gift my Thermomix clients with my holiday recipes! It has been an incredible year. I have met only the best of the best. Happy 2015 Holiday preparations to each and every one of you, and of course, please chime in and add links to your favourite holiday Thermomix recipes, too… or, heaven forbid, write them out!
Special Holiday Meal Starter Soups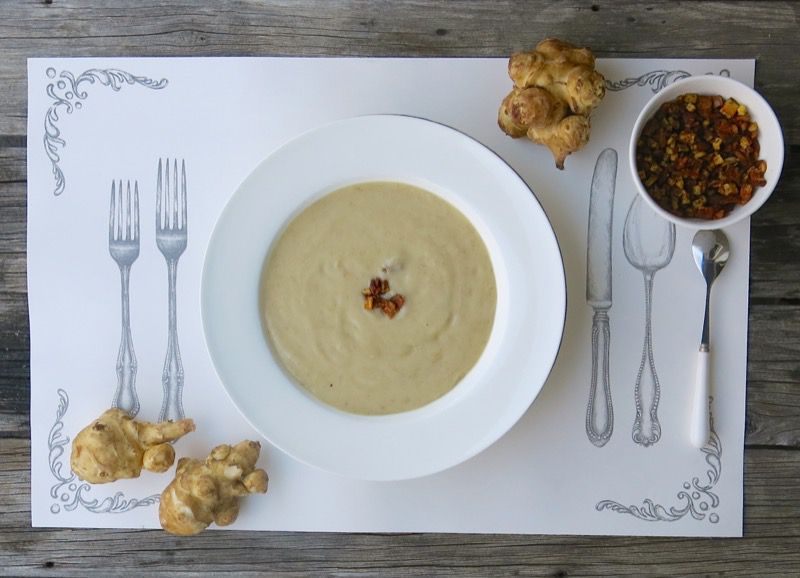 Sunchoke Soup with Bacon Hash a really delicious homefood soup with a bright novel sunchoke flavour scented with smoke providing that festive presence.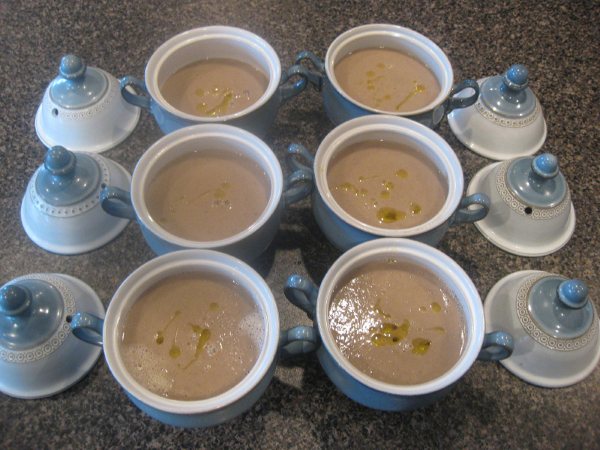 Porchini Chestnut Soup with Truffle Oil is the King of all Special Occasion Soups. This is "the" one. Looks deceive. The depth of earthy umami flavour is unforgettable and the perfect introduction to any spectacular meal (forgive the photo; I need to retake this recipe next time I make it as this post is oooold!)
Sweets and Treats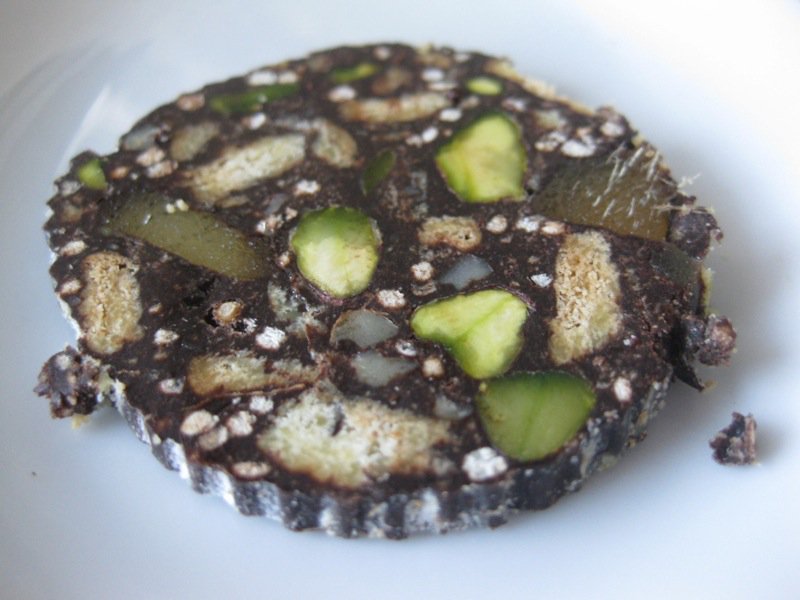 Chocolate Salami the perfect homemade holiday gift for friends and family (this is a recipe adaptation, not an ACF original)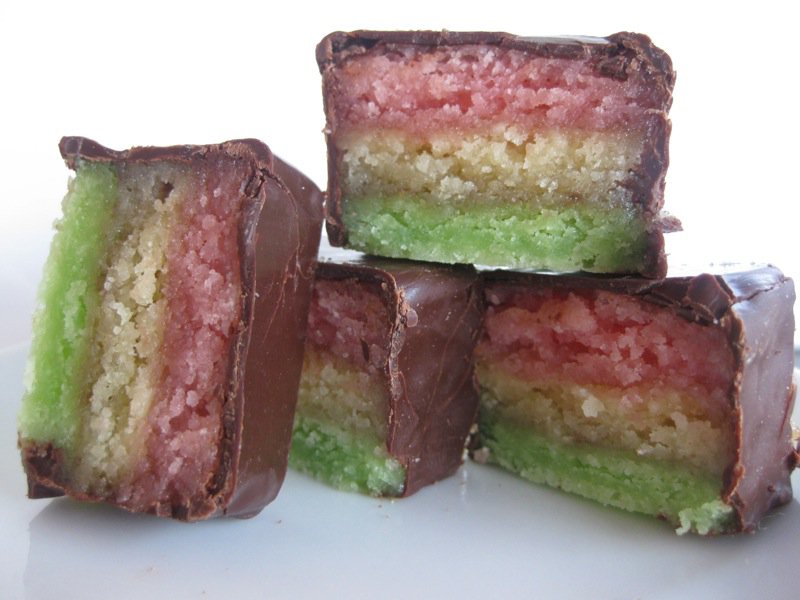 Venetian Marzipan Rainbow Cookie Bars show stopping, delicious, makes 12 long bars of 18 slices each; also great for gifts (Warning: must be an experienced baker to master this recipe)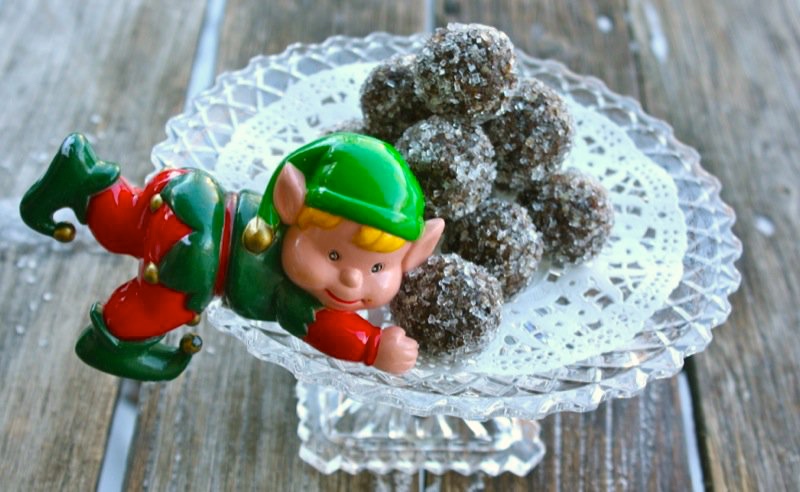 Sugar Plums I knew they danced in my head, but had no idea what they were until I did some research and then made them!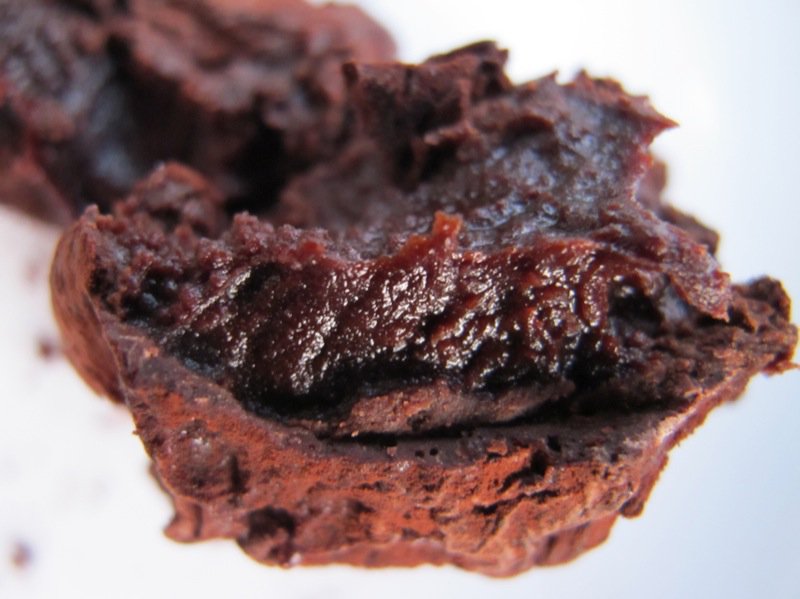 Espresso Truffles one of my oldest recipes; I used to make 9 different truffles every year…. just these, now.
Tarts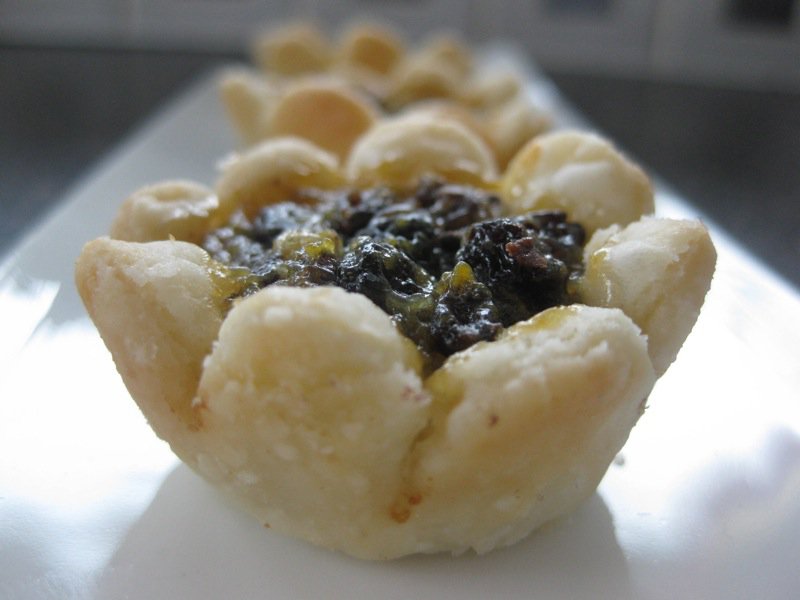 Canadian Butter Tarts (but better because this is MY grandma's recipe!): the best recipe you will ever find! I promise you!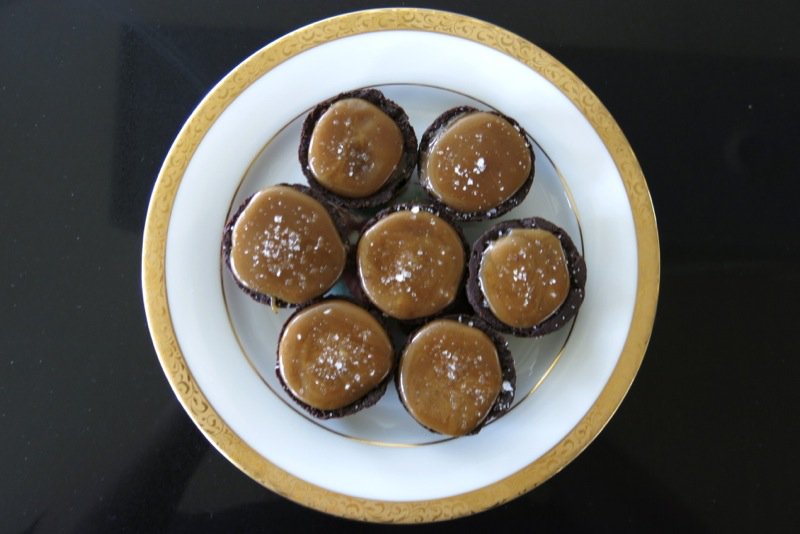 Chocolate Salted Caramel Tarts and Shortbread Chocolate Tart Shells one of the first to go from the holiday miniature tart platter (You don't have a Holiday Miniature Tart Platter? The time is now!)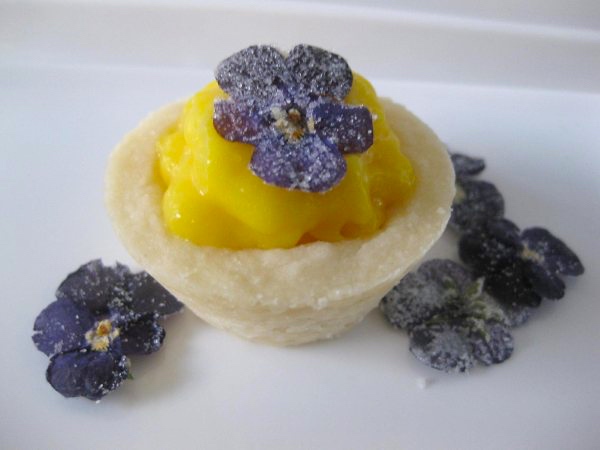 Lemon Curd Shortbread Tarts pucker perfect and stunning with the sugared Black Bowles Violet on top (Canadian violets do not possess the lovely flavour of the French Violette)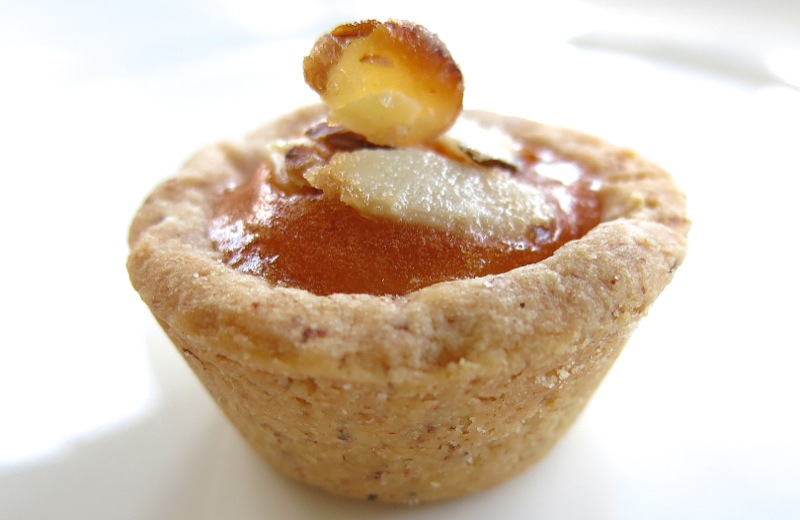 Almond Tart Shells for Almond Apricot Tarts …of course this is homemade apricot jam! ….and you can make that in the Thermomix, too!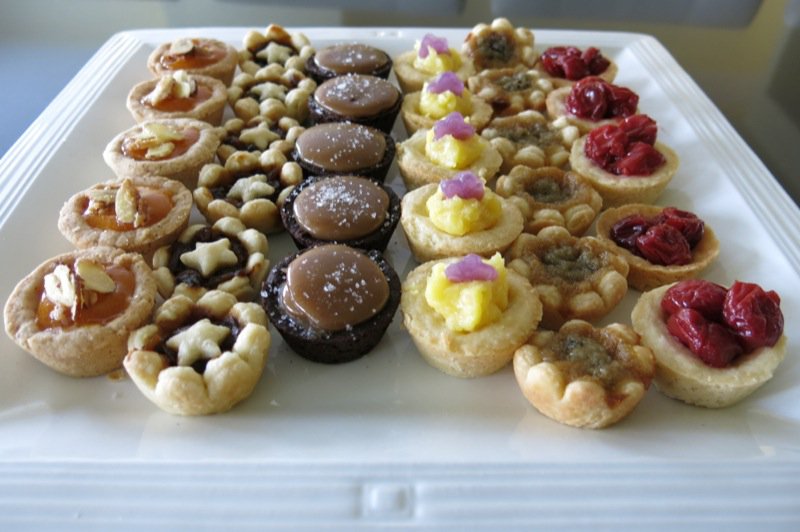 Above is 2013's Holiday Tart Platter! You see, I do have one every year, even though I switch up some of the tarts every year. The Almond Apricot Tart was missing that year and I filled my Shortbread Tart Shells With my Preserved Sour Cherries: also scrumptious, and so simple!
Holiday Season Finales!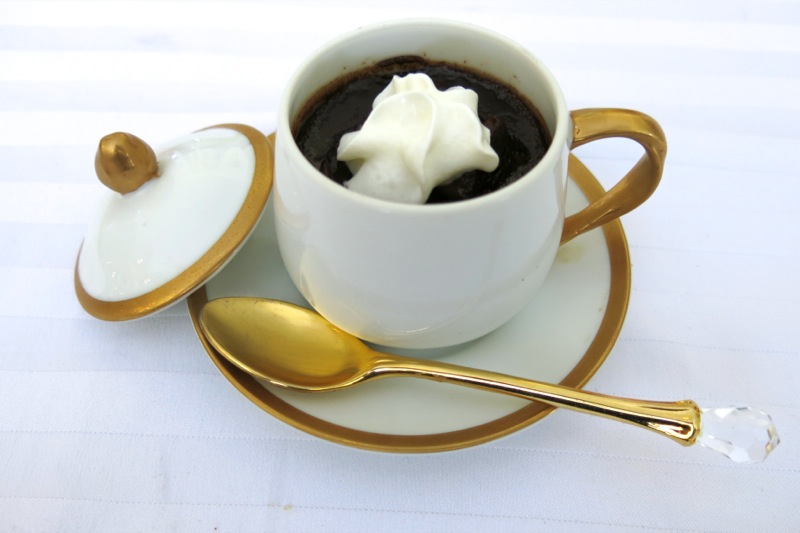 Chocolate Pots de Creme or Pots de Créme au Chocolat a very special holiday dessert, but the proper serving pots are essential; if you don't have them, make the non-bake pots, below….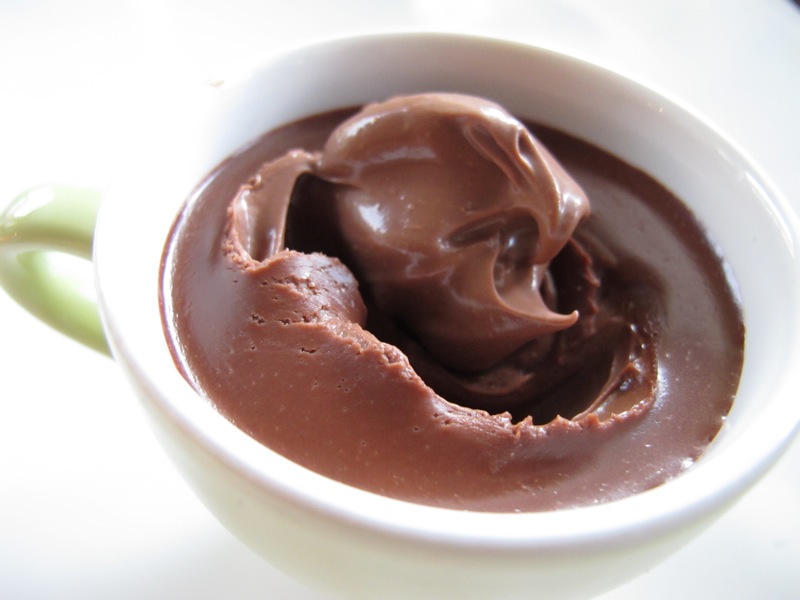 Chocolate Pots sensational and can be made in meer minutes in the Thermomix machine; the concoction is cooked, but not baked…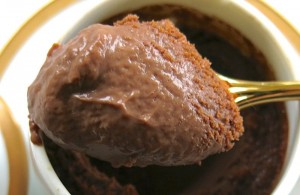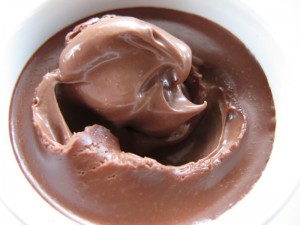 … and just to have a little fun, take a look at the close ups of each: on the left, the cooked then baked pot de creme, and on the right, the cooked one. Each is sumptuous, yet so different from the other.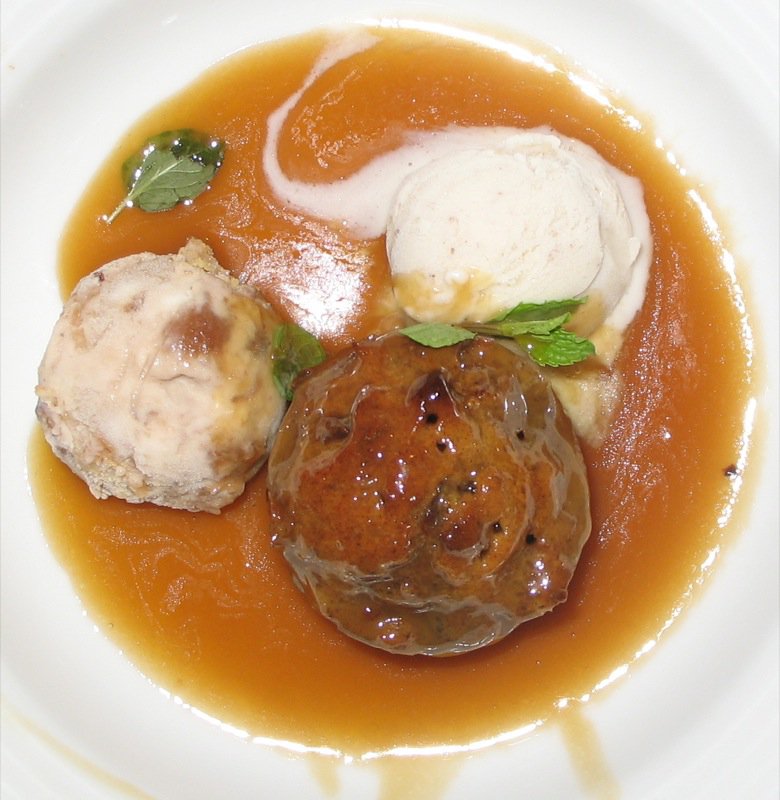 Sticky Toffee Pudding with Toffee Sauce is the Traditional Christmas Dinner finale at our house, served with the Mincemeat Ice Cream that follows: Yup, somehow we manage to pack it all in! (It is also served with an eggnog ice cream that is delicious, just not necessary, so I no longer make it.)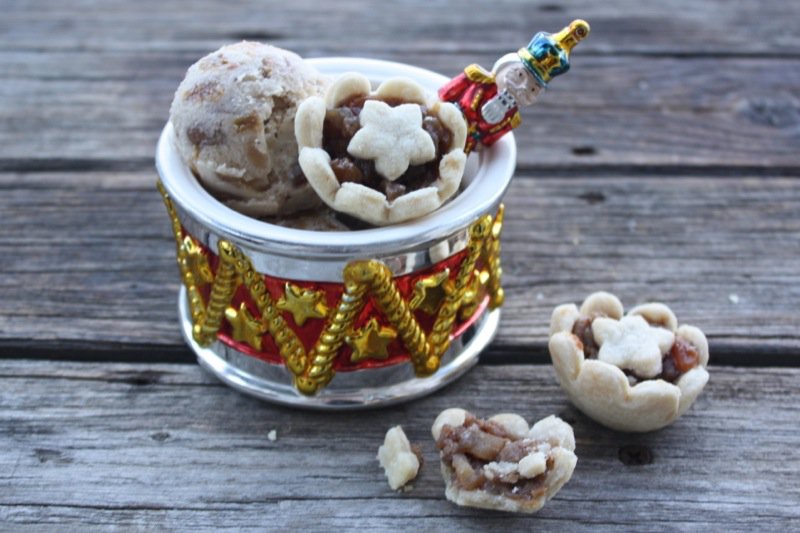 Homemade Mincemeat Ice Cream this is a must make holiday treat – seriously….
Holiday Breakfast or Brunch Bites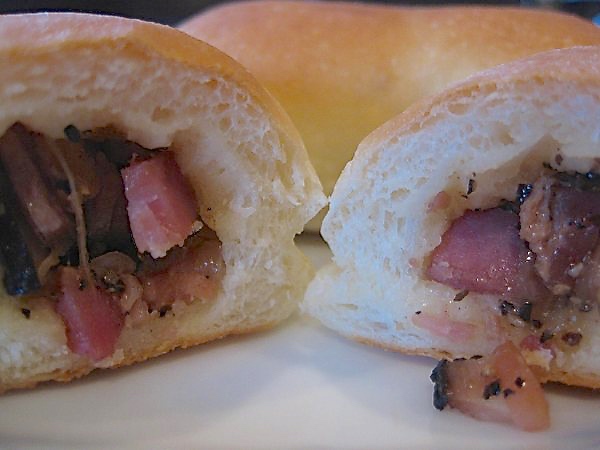 Latvian Bacon Buns a very dear to my heart and exceedingly delicious Latvian holiday savory bite; the dough and filling are each superb, and together, unforgettable.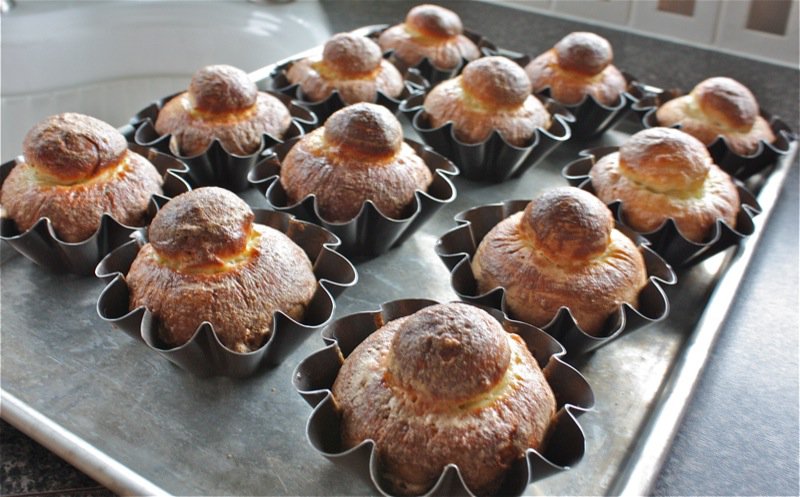 Brioche my favourite Thermomix recipe for brioche which is a decadent buttery holiday treat: step by step instructions are includes (as always…)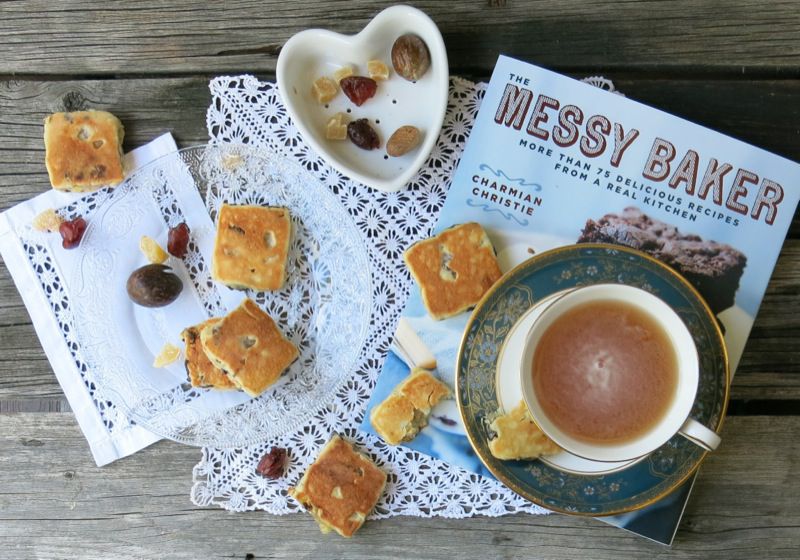 Welsh Griddle Cakes not necessarily exclusive to breakfast or brunch, but what is? These are great with tea in the afternoon and actually, simply addictive as they are not so sweet and a lovely reprieve from the riches that abound. I was inspired by a recipe a friend wrote in her new cookbook to develop this recipe for the Thermomix!
Holiday Make Ahead Freezer Appetizers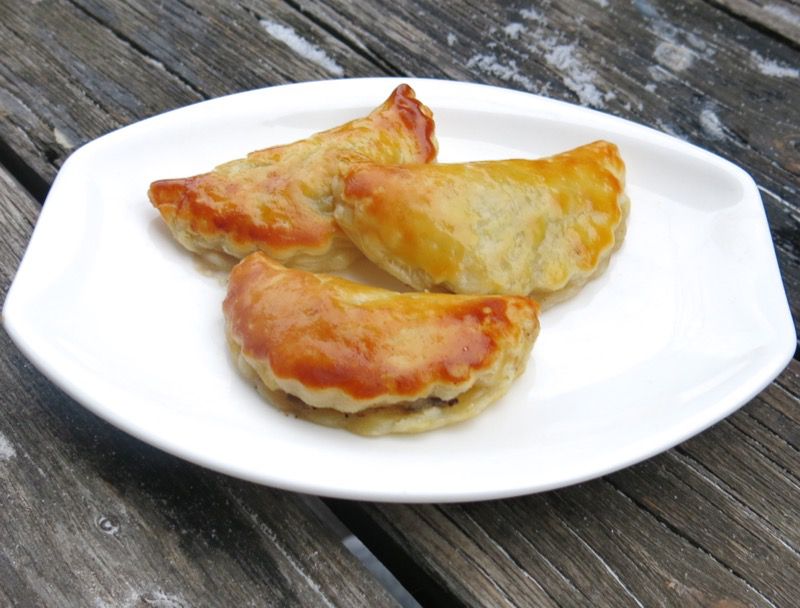 Mushroom Turnovers it is the pastry that is made in the Thermomix for most of these little ditties, but that is the beauty of the Thermomix; gorgeous pastry in seconds and the filling goes a very long way…. every year for almost 30 years…. does that spell yummy?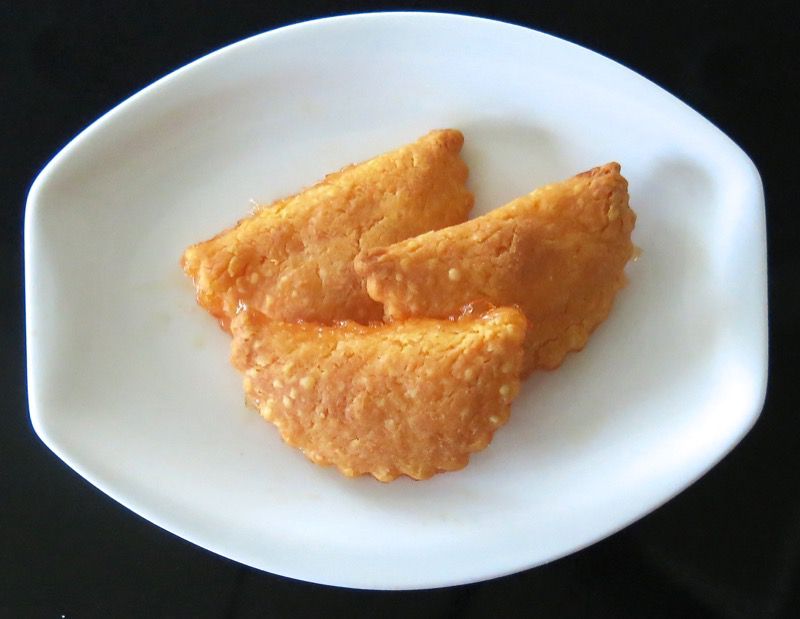 Pepper Jelly Turnovers the perfect compliment to the mushroom turnovers; I always try to vary the serving platter to include the same shape in various colours or flavours be it cookies, tarts, or turnovers.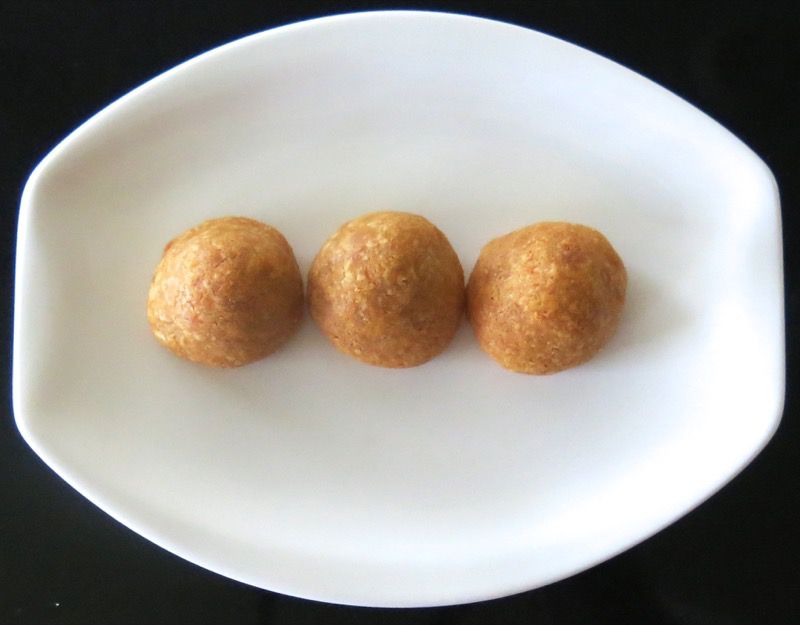 Olive Cheese Puffs the last of the trio of Thermomix make ahead freezer appetizers – of course, I make others, just not in my miracle machine… simply because wrapping bacon around a date and stuffing it with cheese and other such "Man Candy" needs to be done by hand.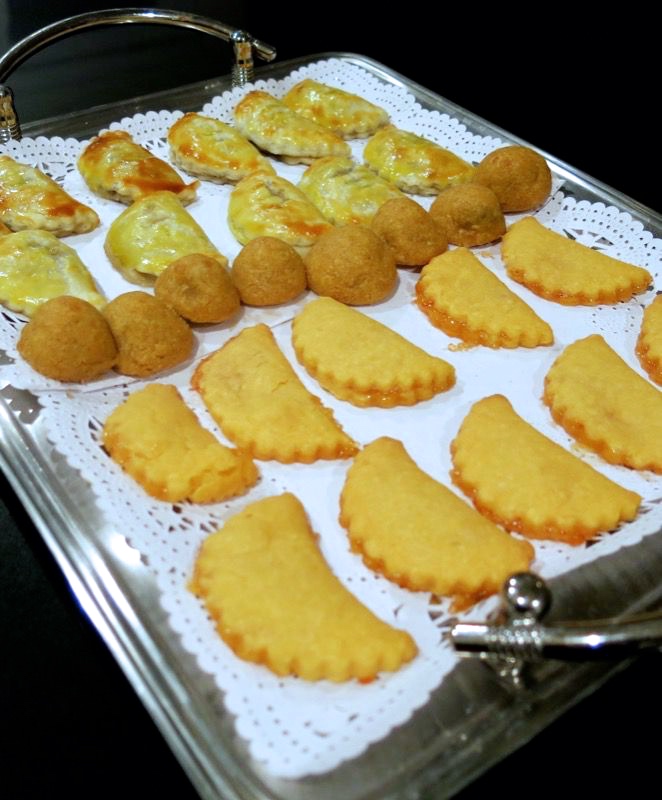 Now, let's put that all together!!!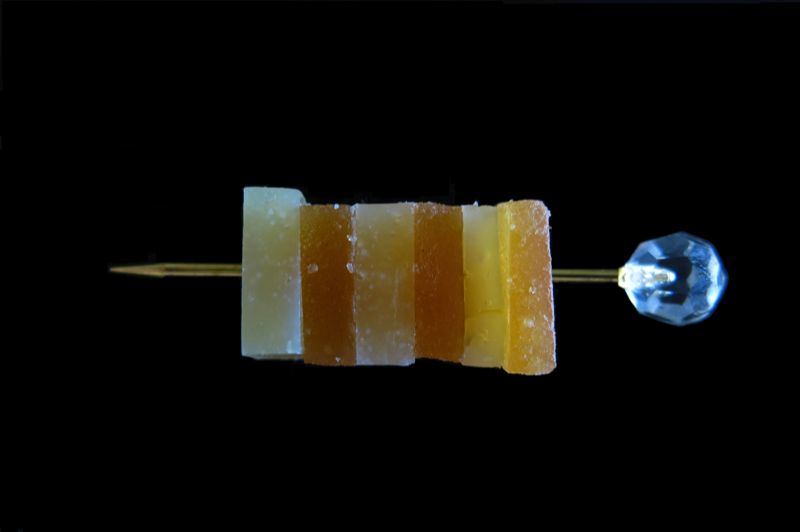 Homemade Quince Paste or Membrillo to dress up Festive Cheese Holiday Plate
And, never miss my famous Yogurt Cheese Balls on any cheese plate, festive, or otherwise!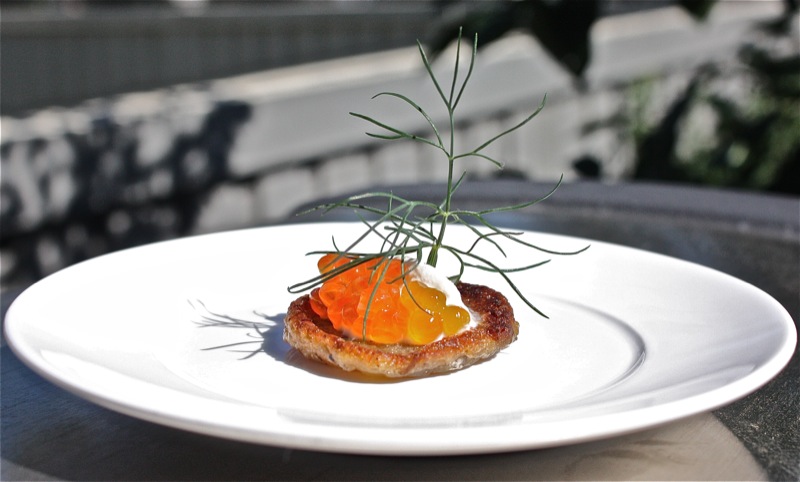 Buckwheat Blinis with Creme Fraiche and Salmon Roe for New Year's Eve? Try Canadian Sturgeon Caviar, Salmon Roe and a blonde roe for a rainbow three colour presentation, a little bubbly and enjoy! These are "to-die'for"! Who cares if the platter is cleaned before midnight? I cannot believe how I have changed. Bed when the New Year rings in? No problem!
Night Time Nibbles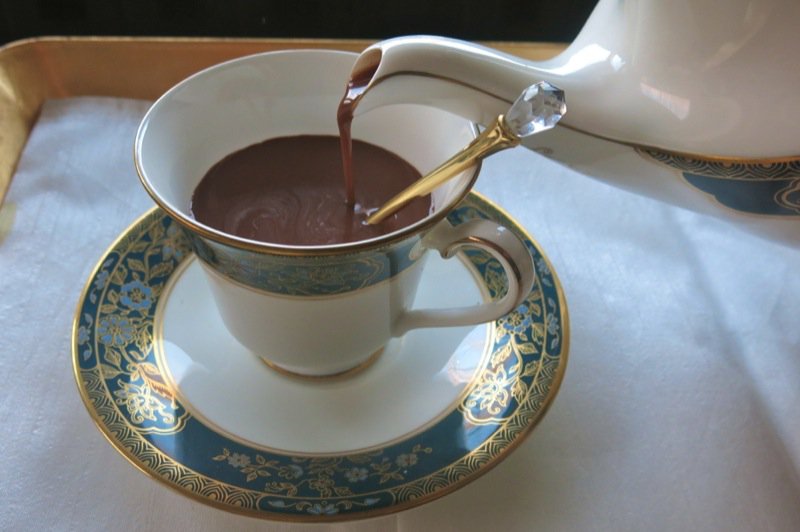 Adult Hot Chocolate is the perfect blustery day or fireside comfort during the season. Decadent and delicious.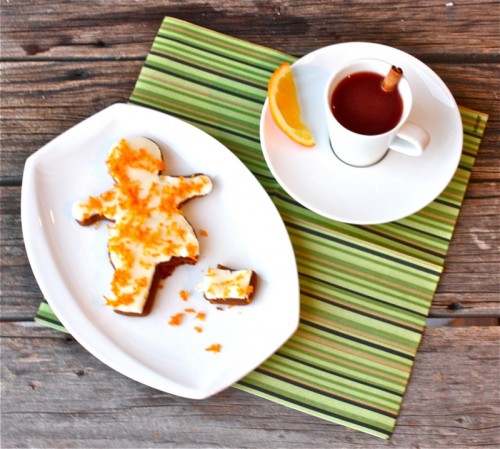 And, last, but definitely not least, my Grandmother Maude's Famous Big Fat Gingerbread Men. These are a family staple and this is our recipe. Maude developed it years ago as she was a gingerbread aficionado. You will not find a recipe even close to this anywhere in Cyber Space or in any cookbook archives. I guarantee you, it is the best one you will ever find (said rather modestly, no?)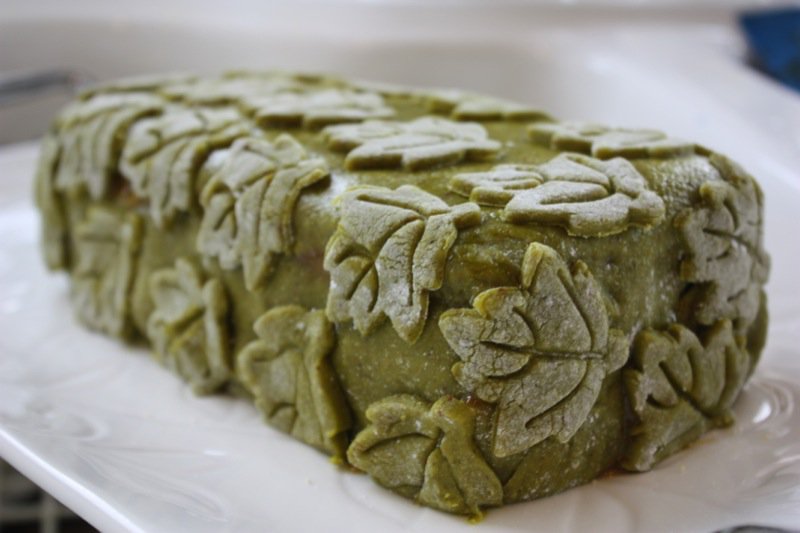 Oh! Cannot forget homemade marzipan or almond and pistachio paste! The time has come…. this post is my holiday gift to each and everyone of you, my dear clients! (and you all know me… if you have a favourite recipe, particularly if it is from another culture and in another language, translate it for me or just sent it to me, please?)