Homemade Quark Cake is a healthier dessert choice!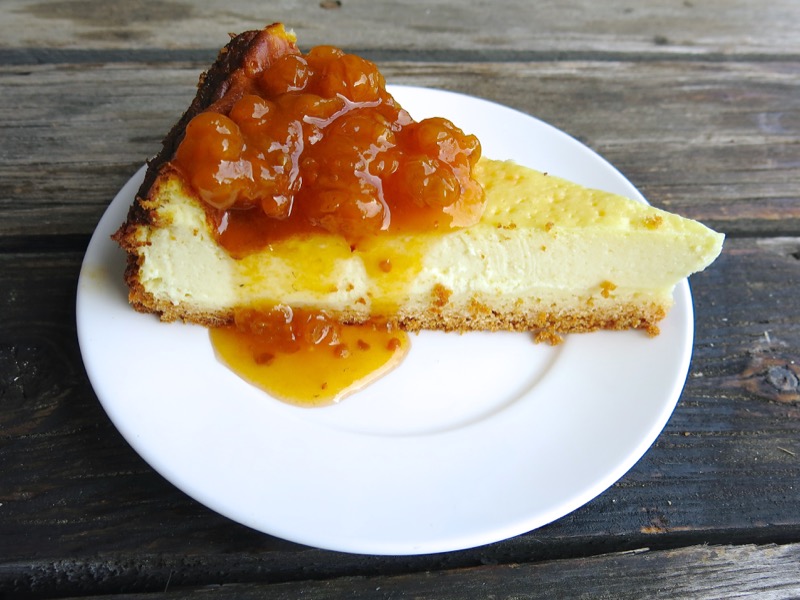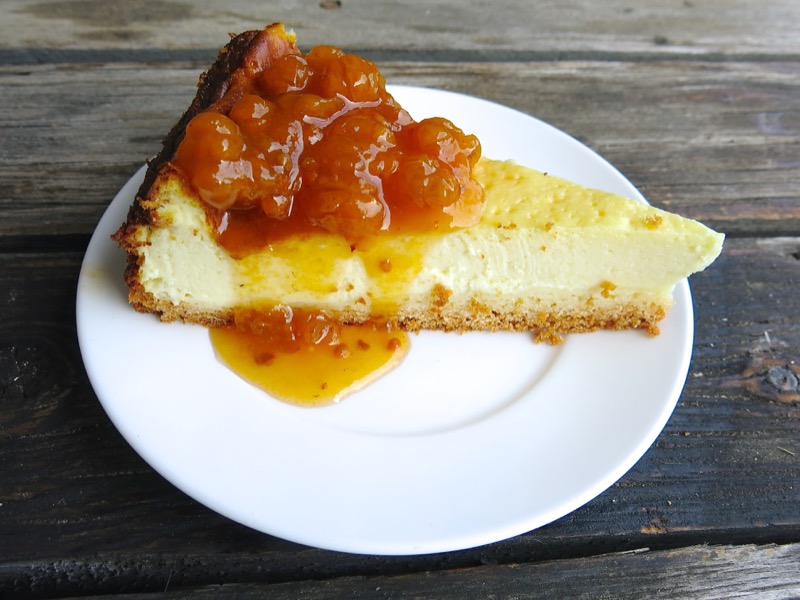 Homemade Quark Cake or Käsekuchen Mit Quark made with Homemade Quark Fresh Cheese and Homemade Cloudberry Jam. Talk about "from scratch"! Well, we will talk more about from scratch, in a minute. Matthias first brought me a sample of this cake in November when we had our Thermomix Team Christmas meeting and luncheon. It is radically different that the dense, velvety cheese laden New York Cheesecake that I am more familiar with, and adore. Yet, I was smitten. This cake is light, barely sweet, and presents an almost guilt free experience when eating it as it tastes to healthy.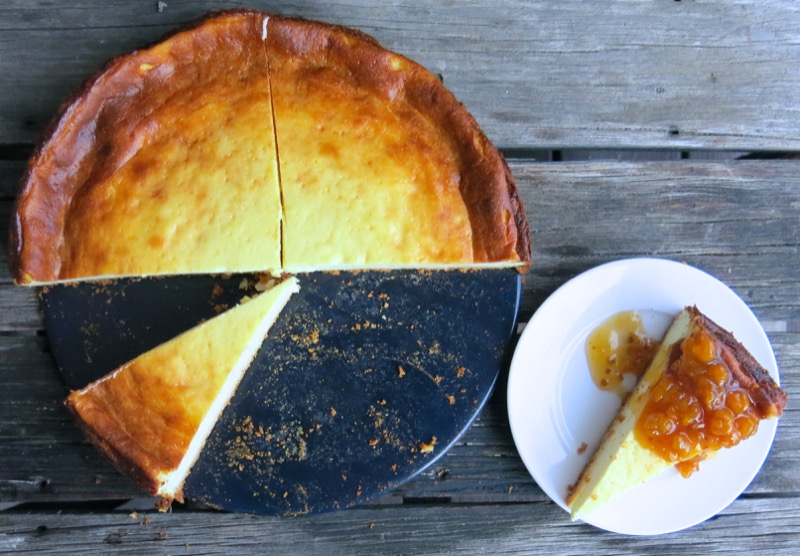 What does healthy taste like, you ask? Like a slice of tender delicious almost breakfast-like "good for you and me" food. Not sweet. Not rich. A crunchy crust with a delicate filling.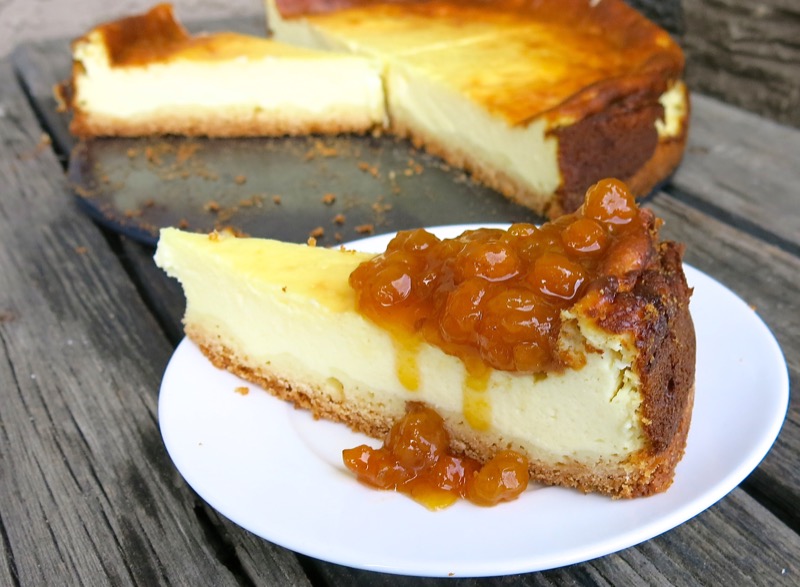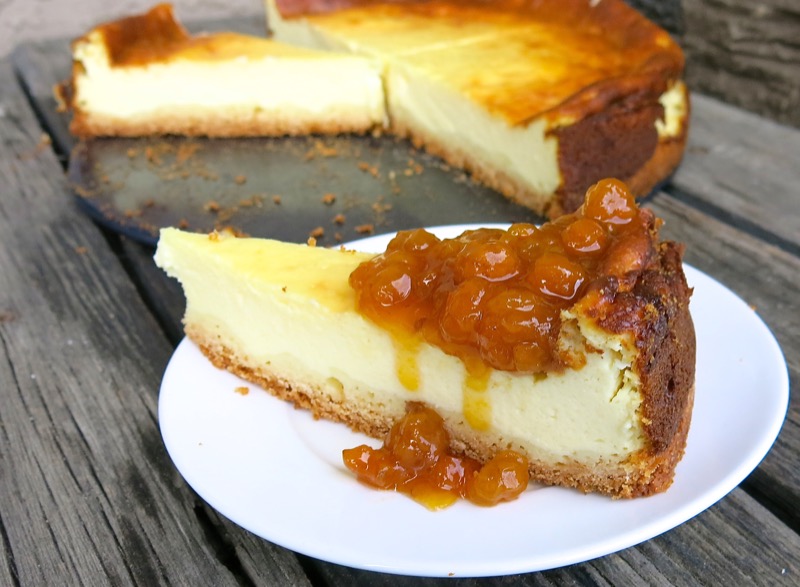 Cloud Berries are as Canadian as Canadian can be. A Newfoundland delicacy that are rare and only available there, and even hard to find there! Their season is short and they are not easy to find on the land. I bought a jar of the berries with nothing added, brought them home, and made jam.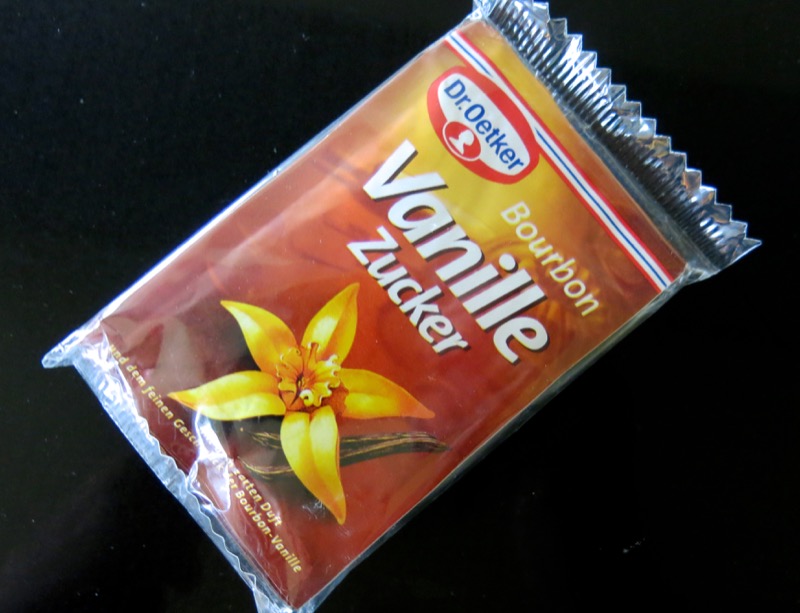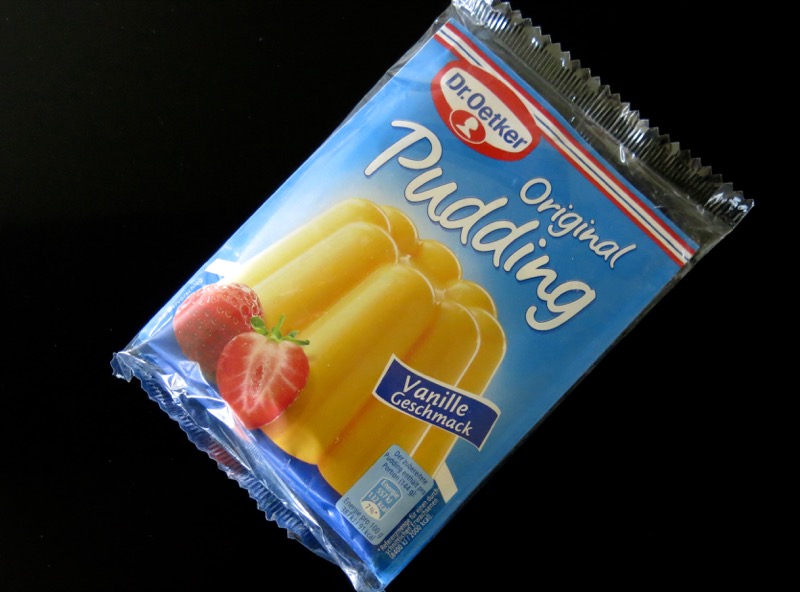 Now, this is the "from scratch" conversation revisited. The two packages, above, are also in this recipe as this is Matthias's recipe, and these ingredients are very familiar in the German culture and Europeans, in general. Vanja's mom and almost everyone in the former Yugoslavia also uses the vanilla sugar instead of pure vanilla. Odd, to us, but definitely to honor the recipe Matthias gave to me, I used both. Next time, I would use my vanilla, and not sure what to do about the pudding. Cornstarch? That may be all as vanilla pudding is just eggs, milk, sugar and cornstarch which are all in this ingredient list, already.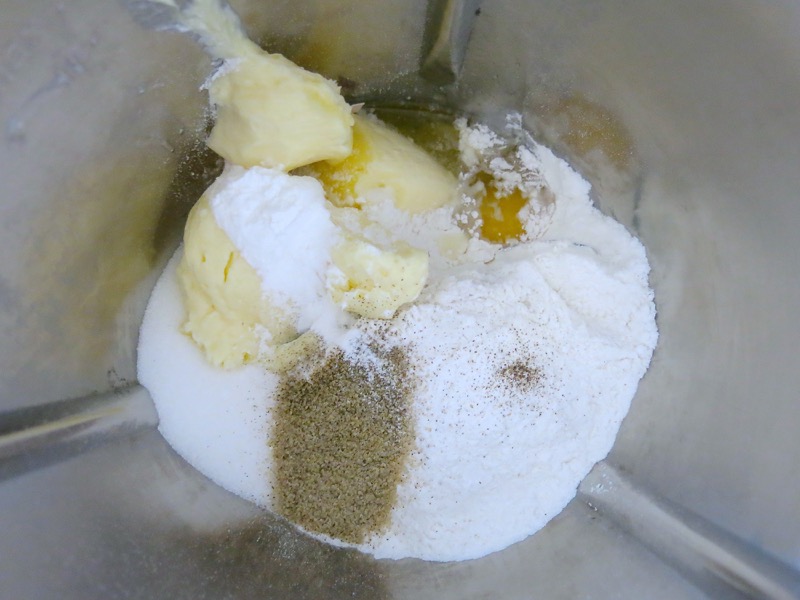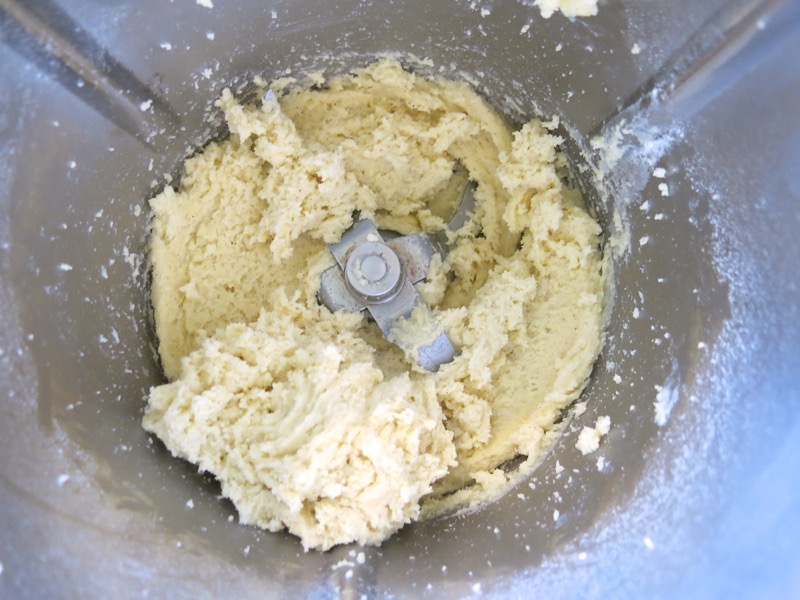 The beauty of this recipe is that it can be entirely made in my Thermomix, so no muss, no fuss. Above, the crust ingredients, mixed together, then kneaded.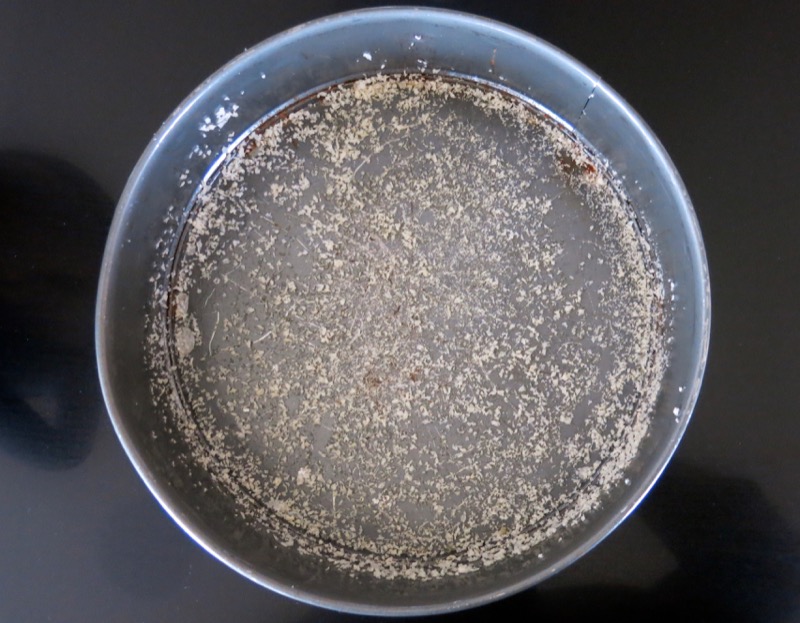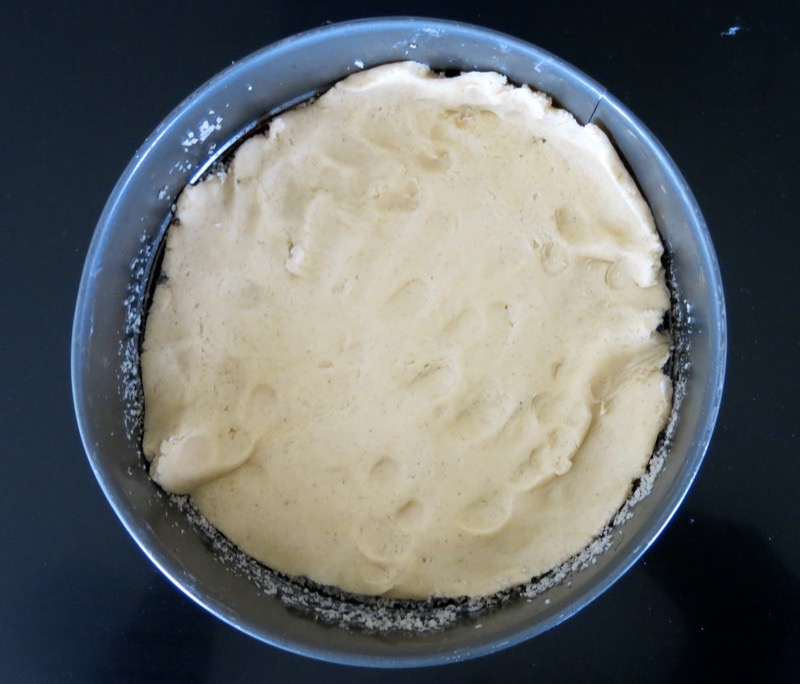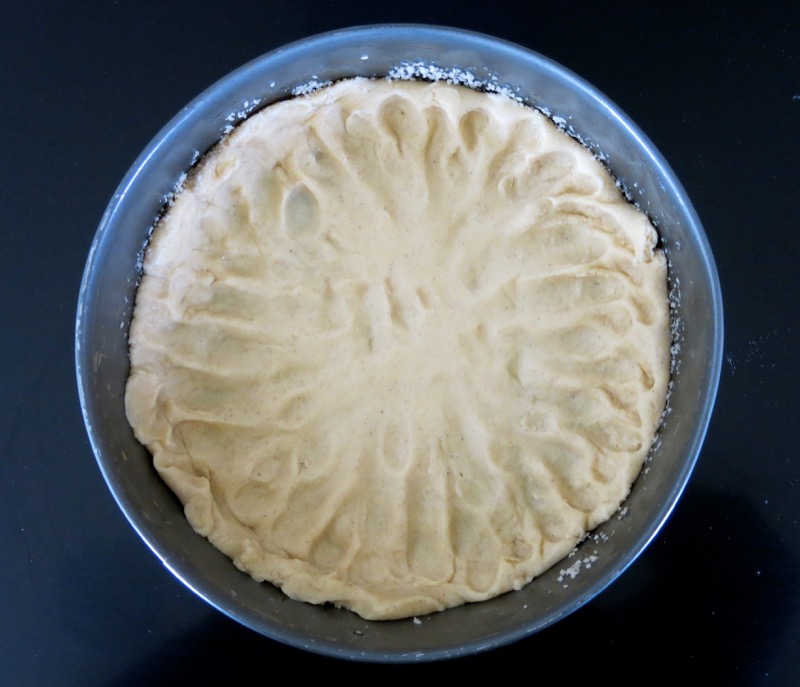 Pan is prepared with a skiff of oil and bread crumbs for easy release and added crunch.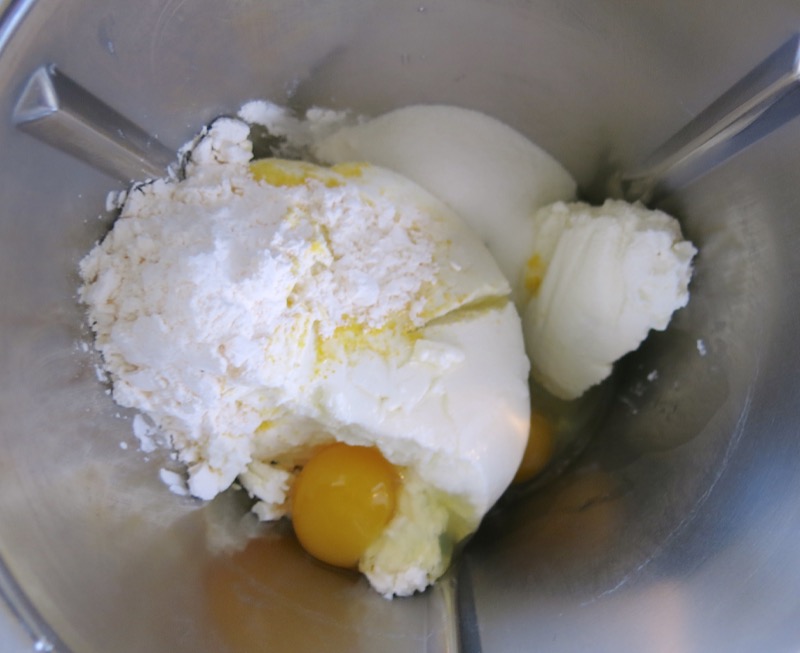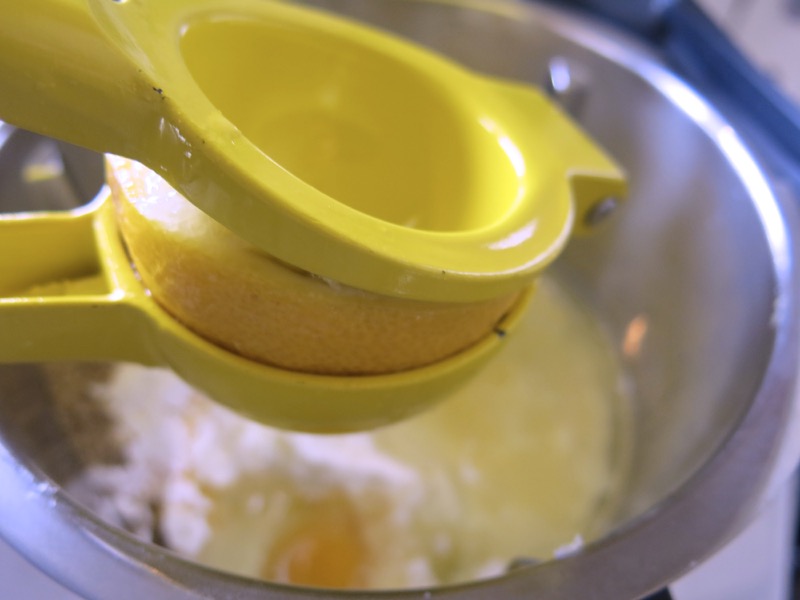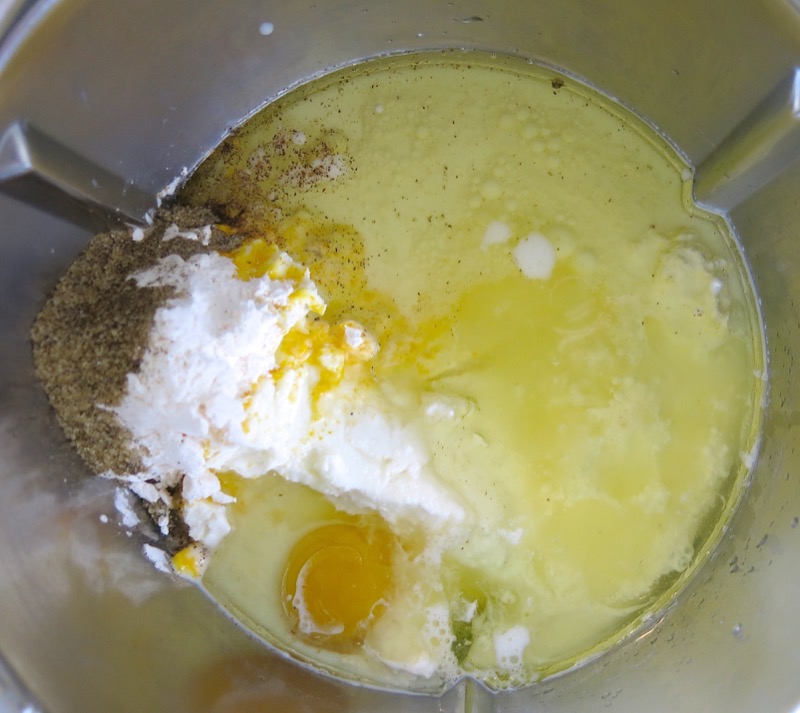 All filling ingredients go into the clean bowl. The only ingredient that i was really surprised about was the oil. New York Cheese cake as no added fat, but quark cheese is so low in fat and so high in protein, maybe that is why the extra fat is added? Though it is a lot of oil, I can't find it in the taste or feel of the filling once baked. Meaning, it does not taste fatty, or rich.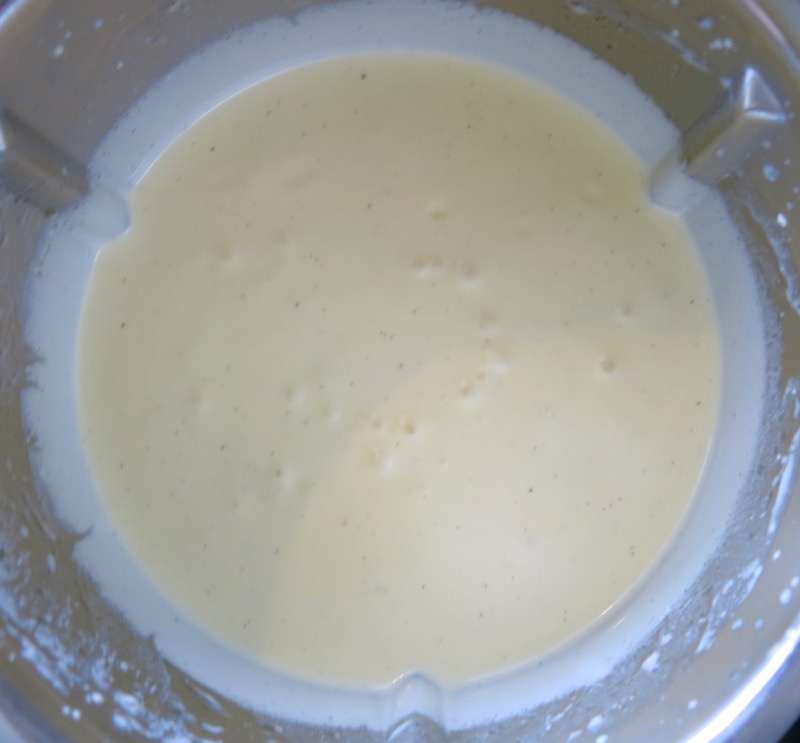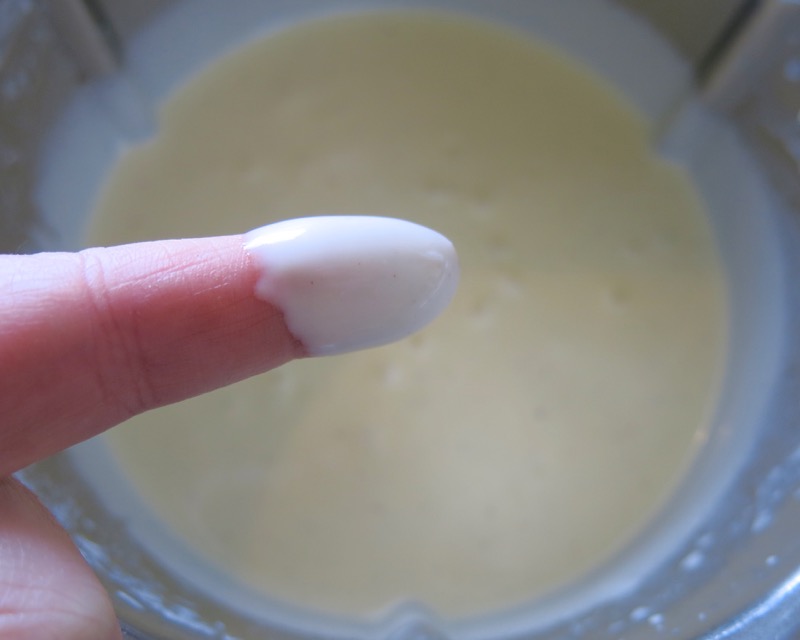 You can see it is a much thinner filling than the New York Cheesecake filling.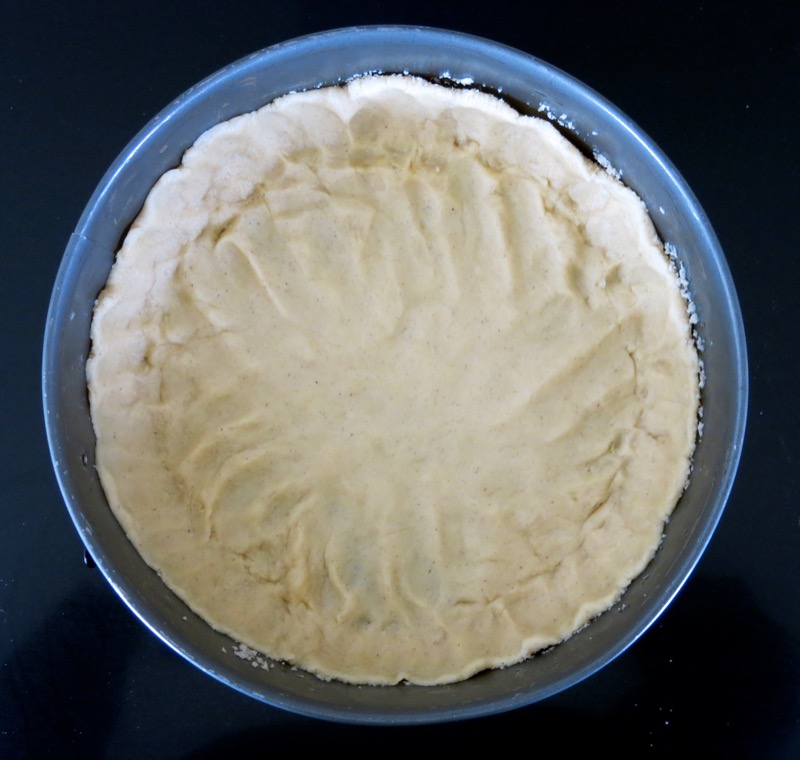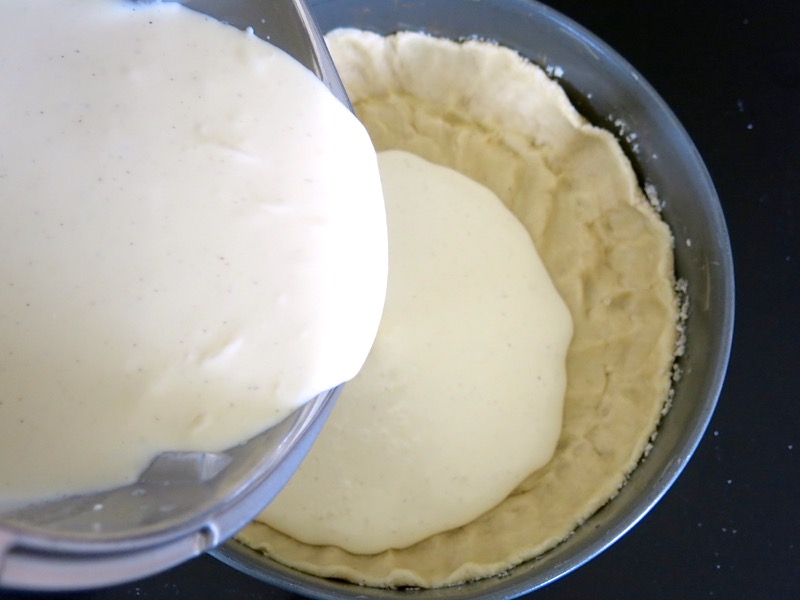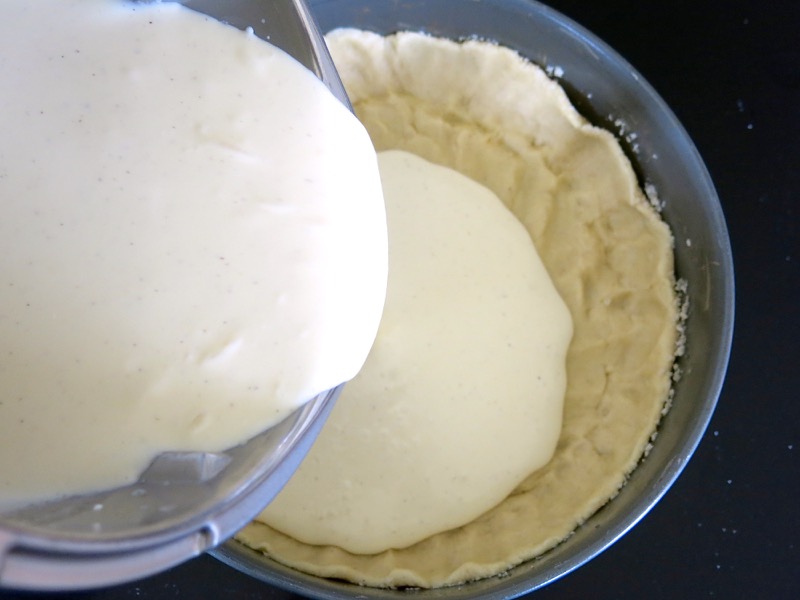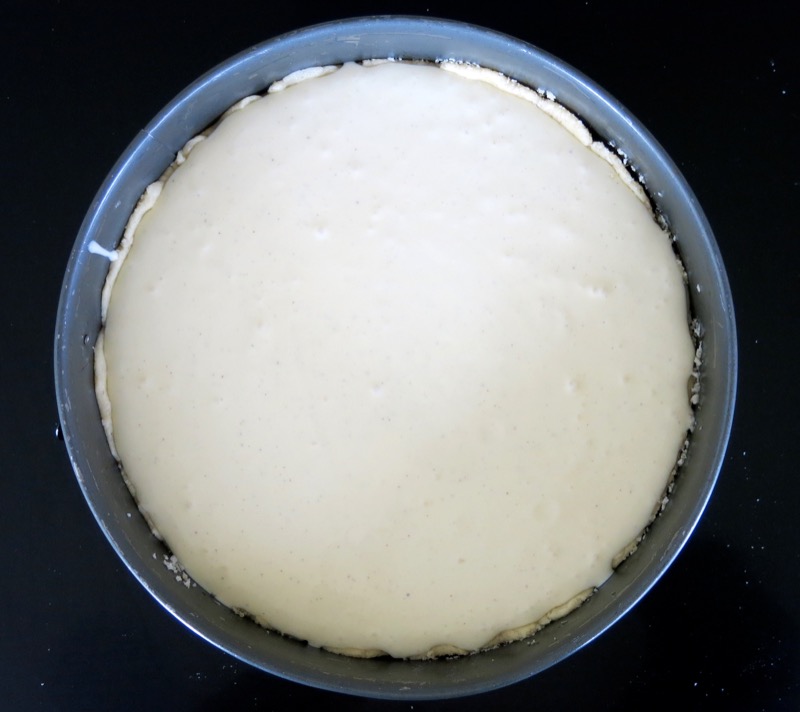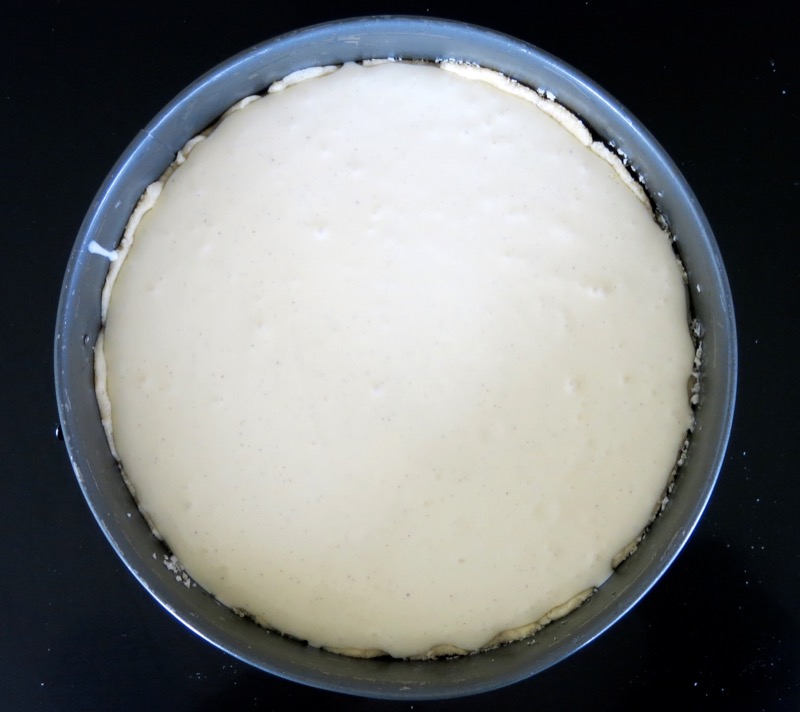 Into the unbaked crust it goes, then into the oven for 90 minutes at 355ºF. That is a long time, but that is how long it takes.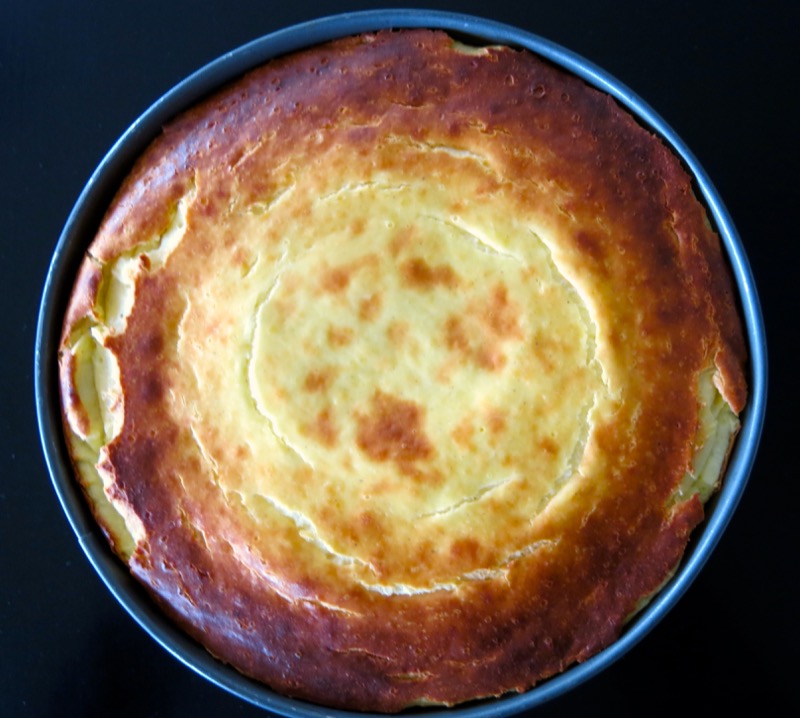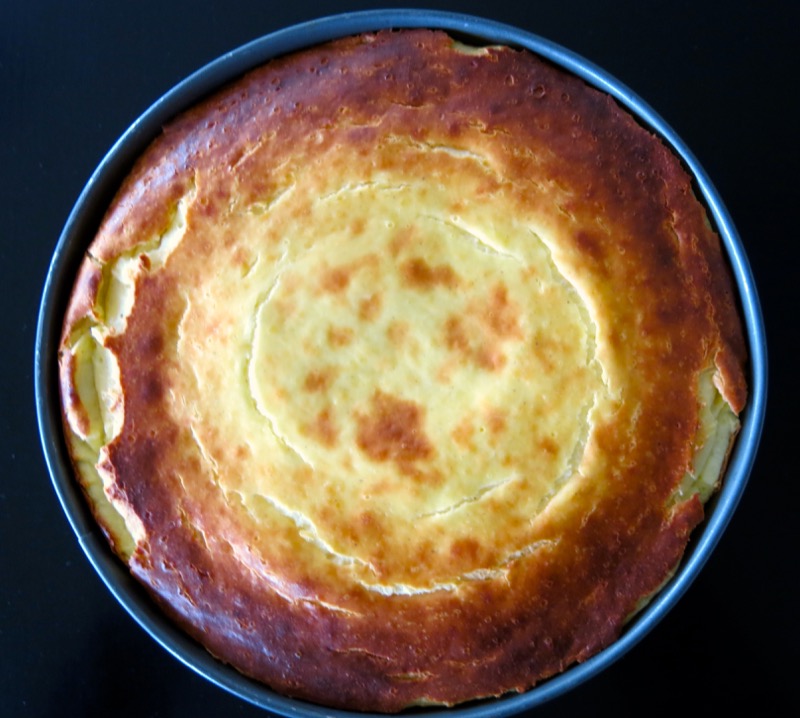 Puffy and perfect out of the oven. Smells so fragrant.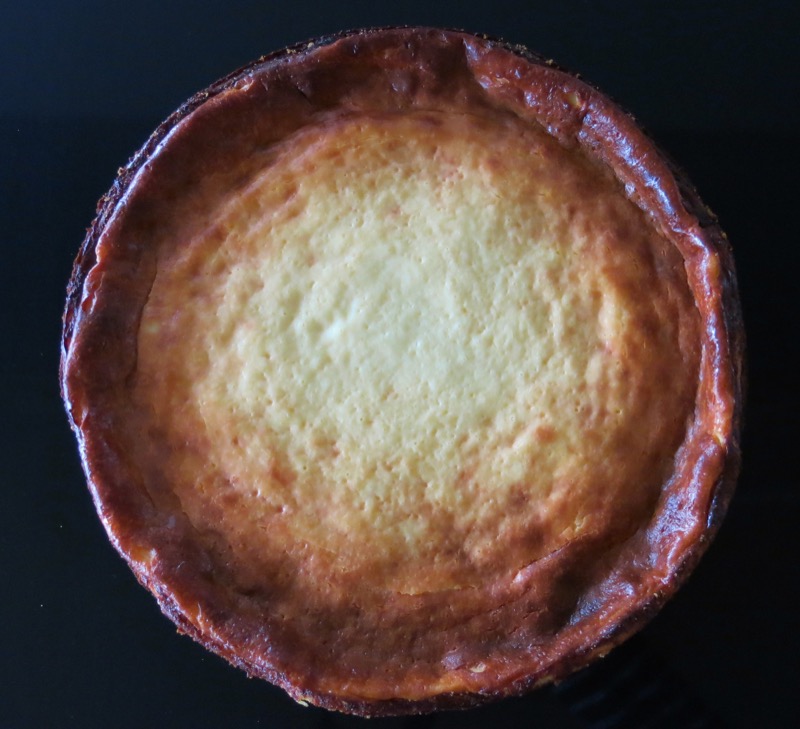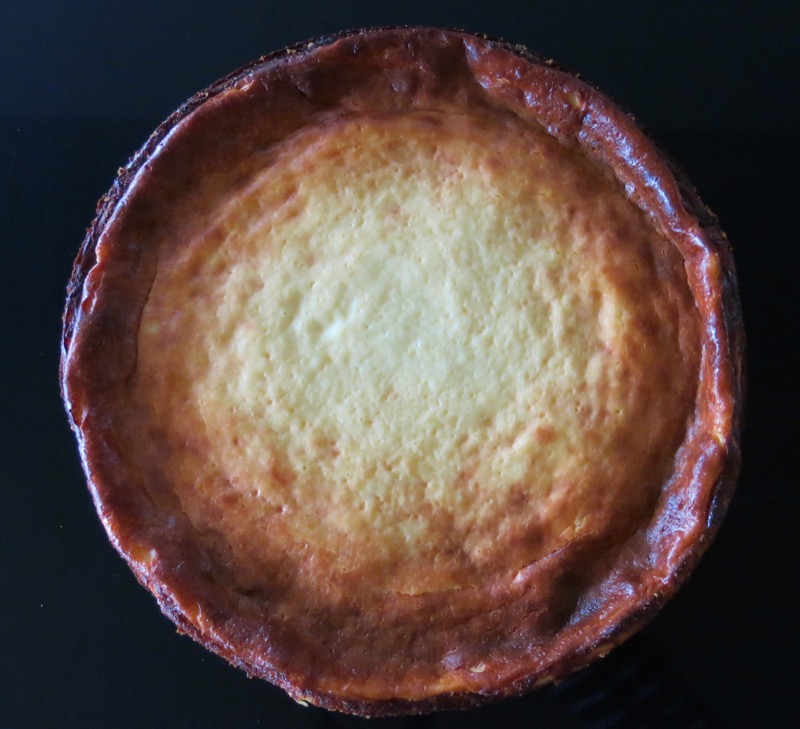 Above is Matthias's cake, below, mine. I did use full fat milk. Mine cracked a bit, which is not so unusual, but also broke a little around the edge, but again, that is really not an issue. The colour difference is likely due to the egg yolks.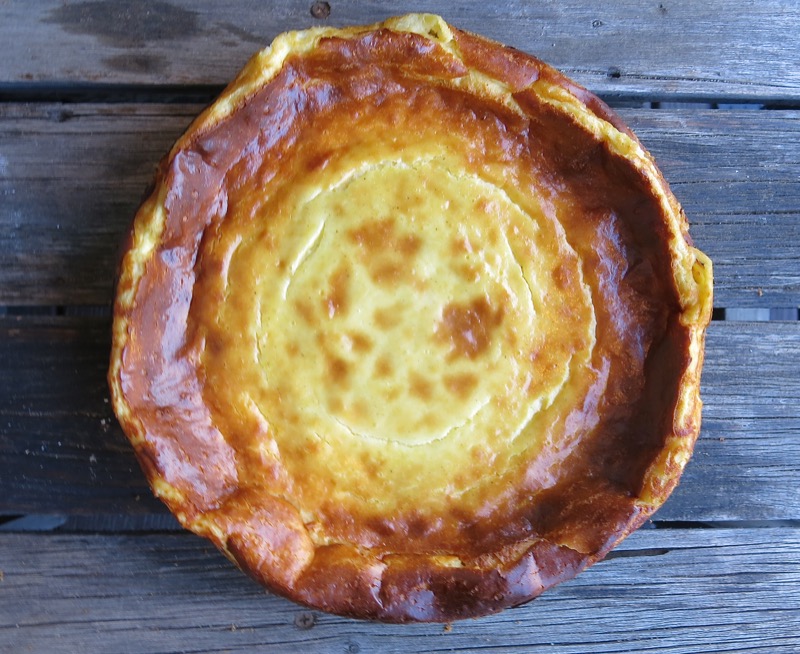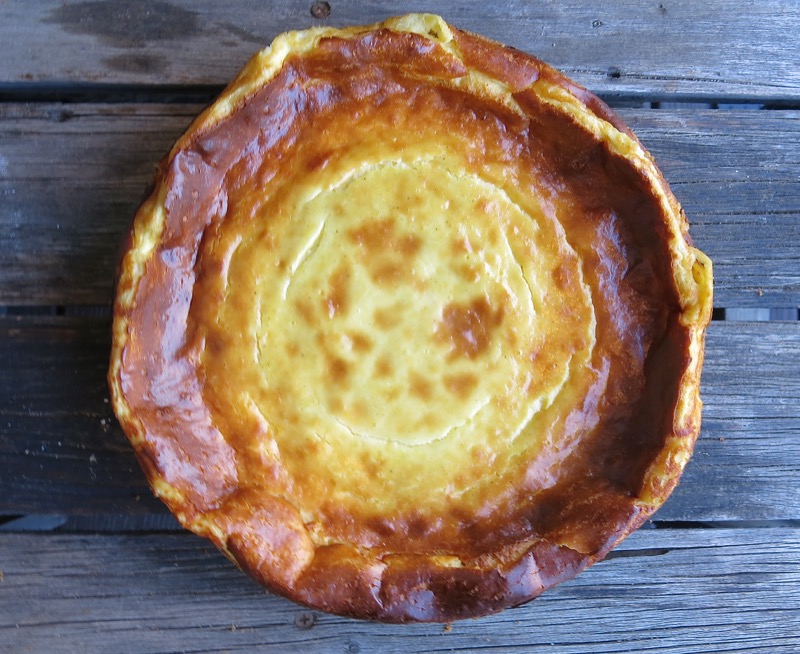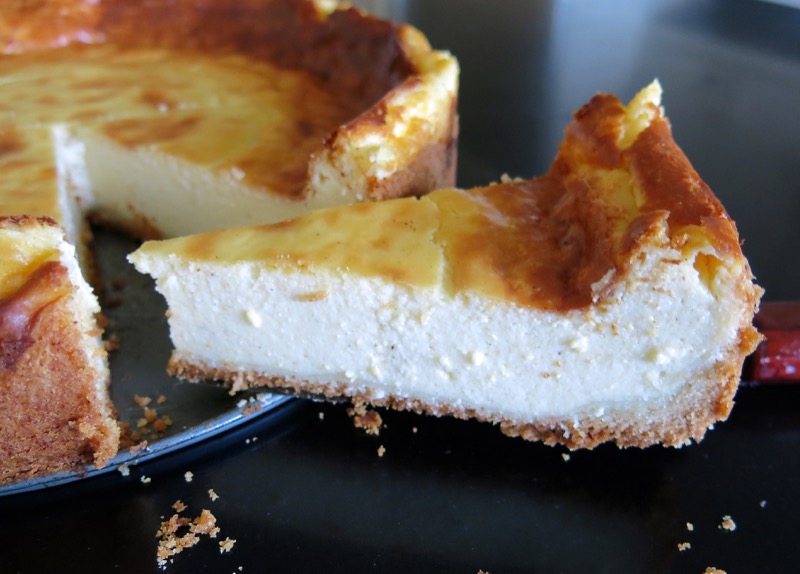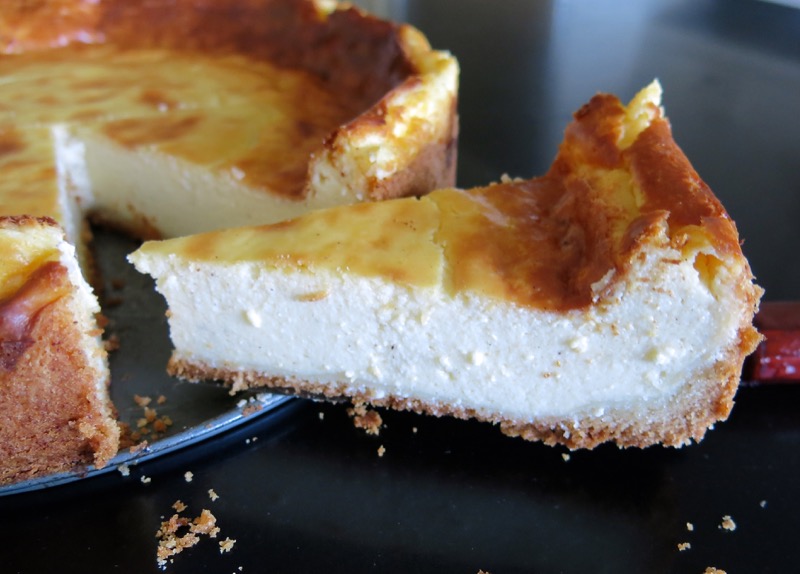 The baked New York Cheese cake has a more visible "filling crumb" while the Quark Cake or Käsekuchen Mit Quark has a much finer filling crumb.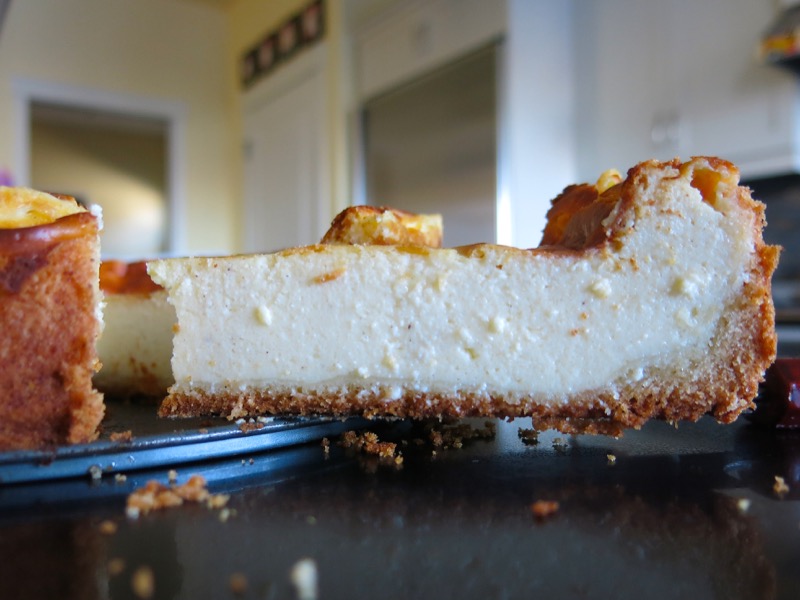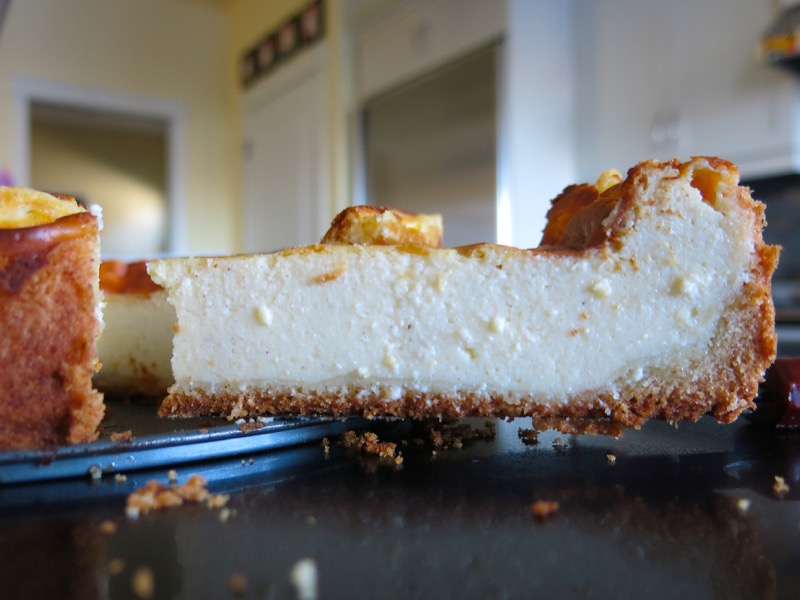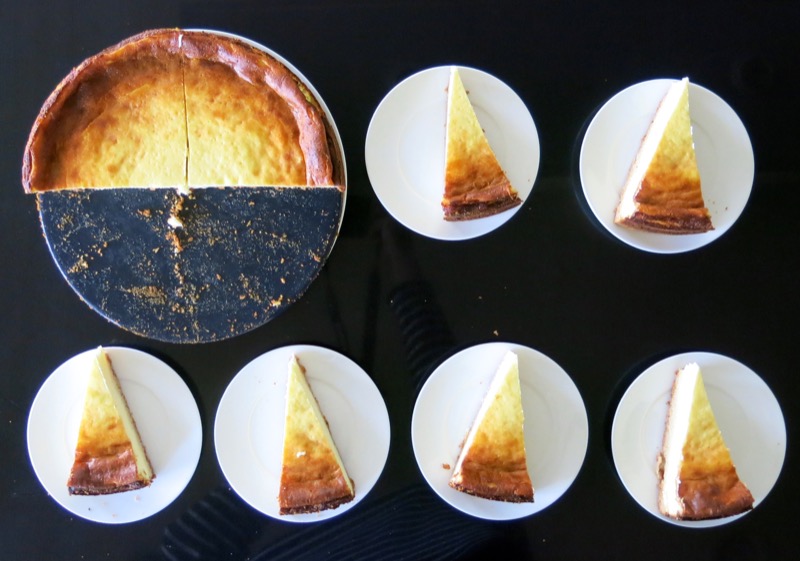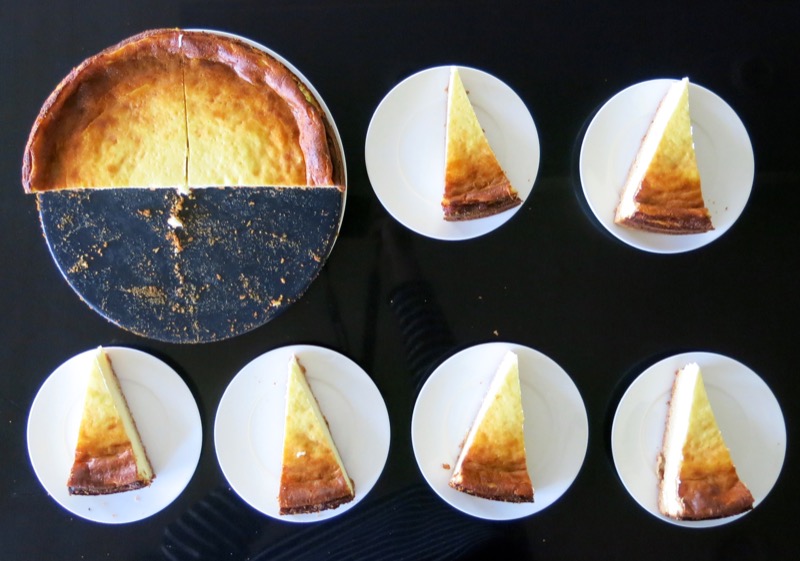 One cake yields 12 generous servings, each completely satisfying. No need for seconds.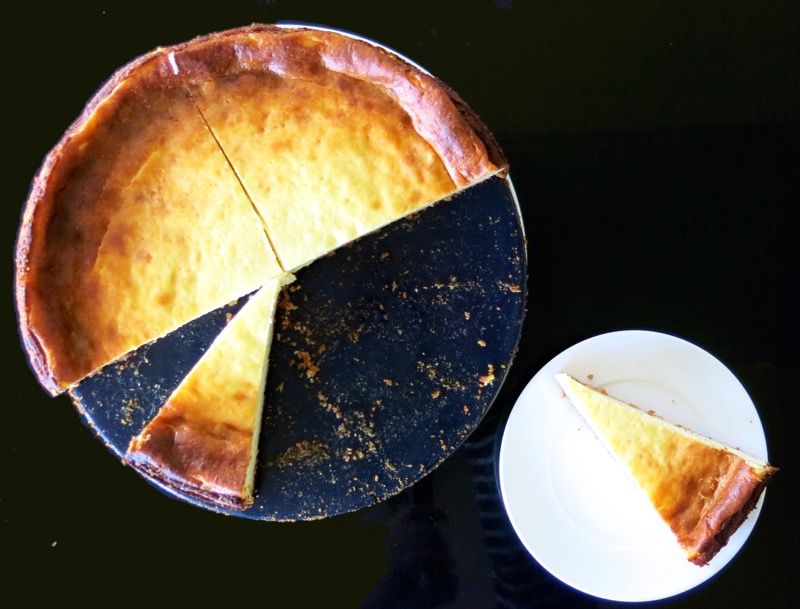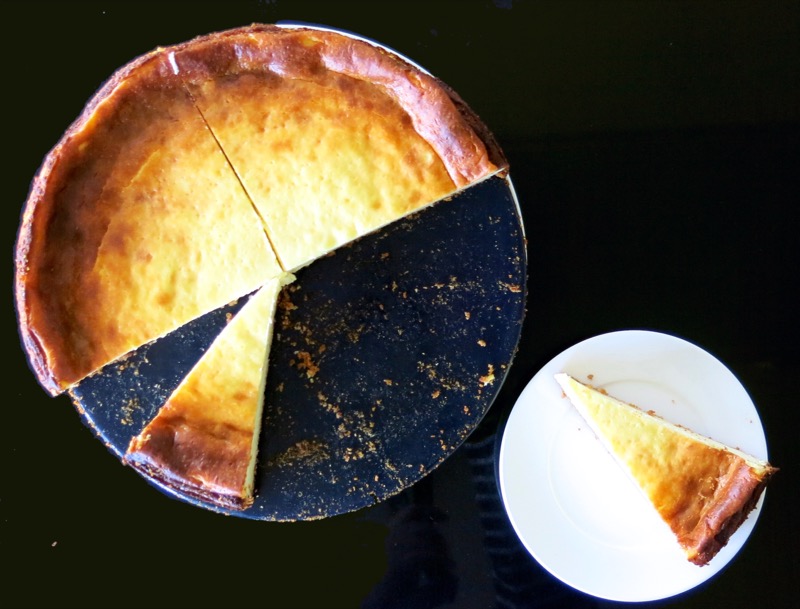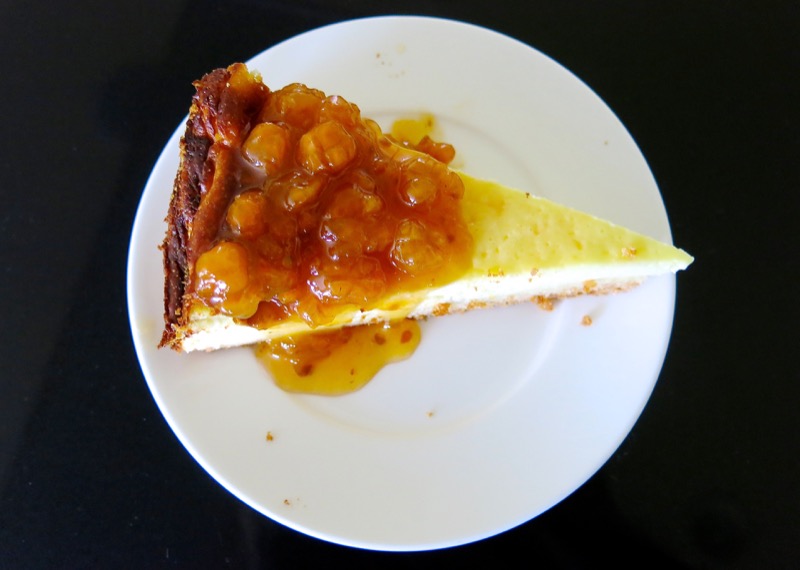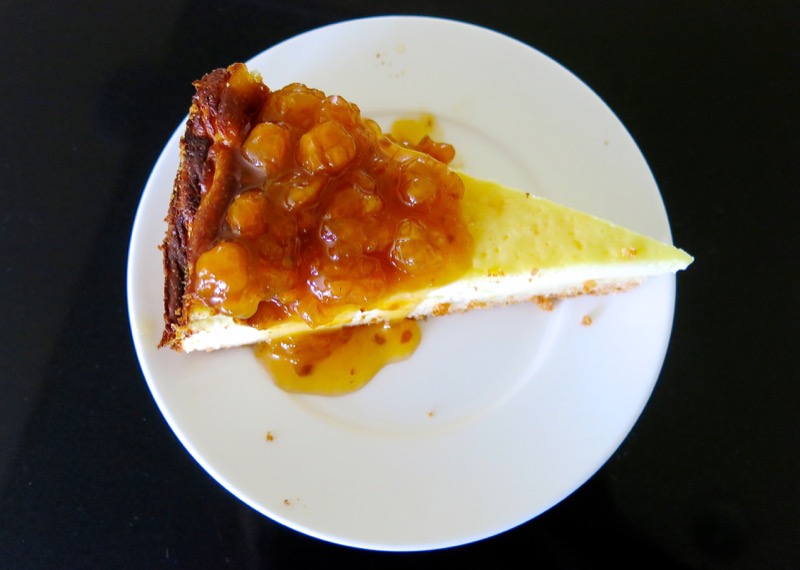 Without adornment, still delicious. With adornment, not decadent, per se, but most definitely fancy and scrumptious.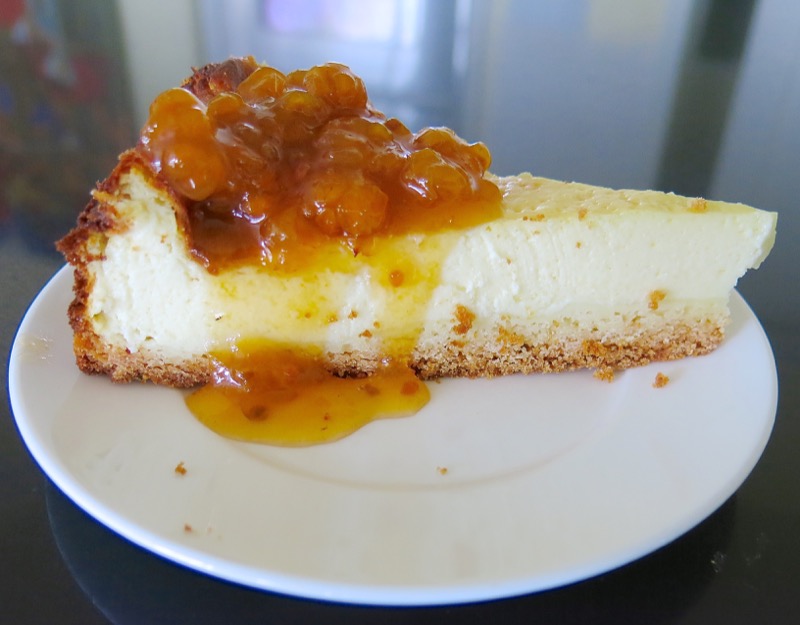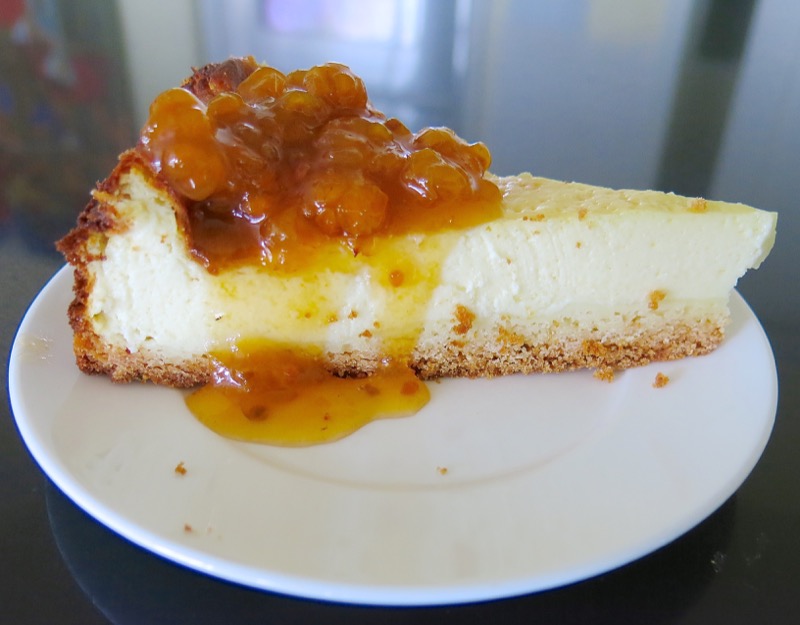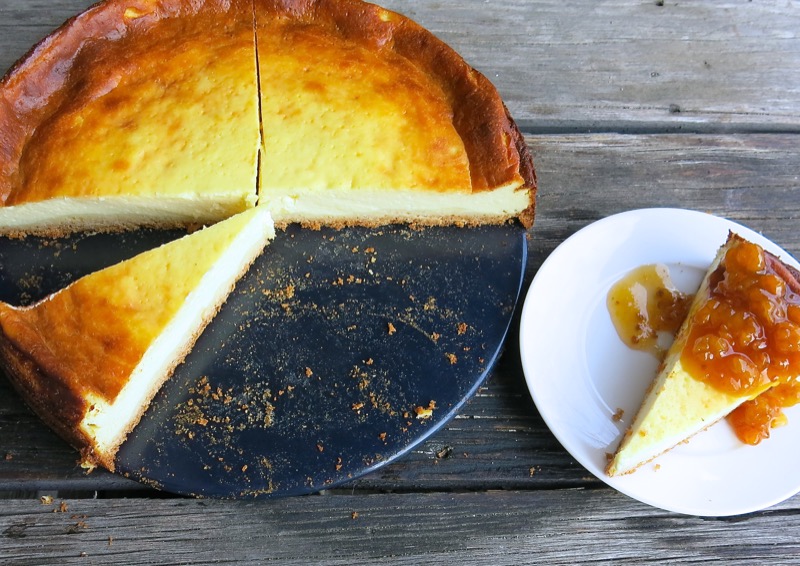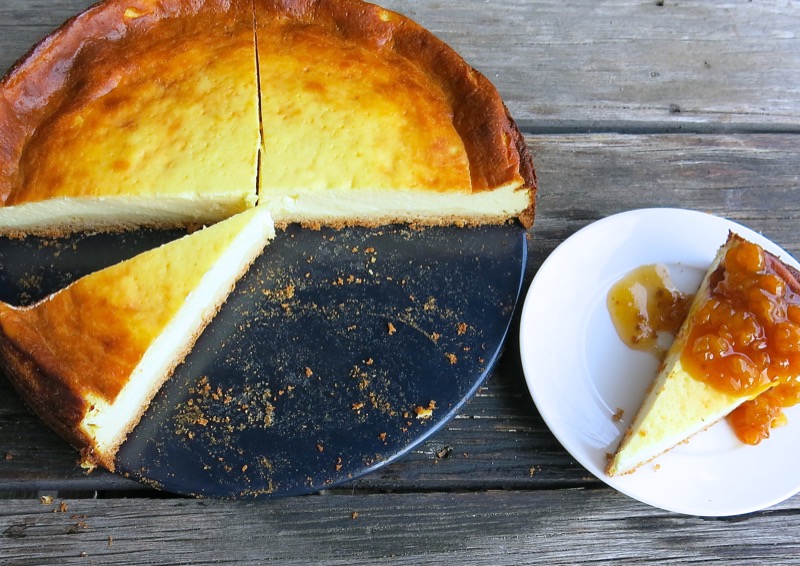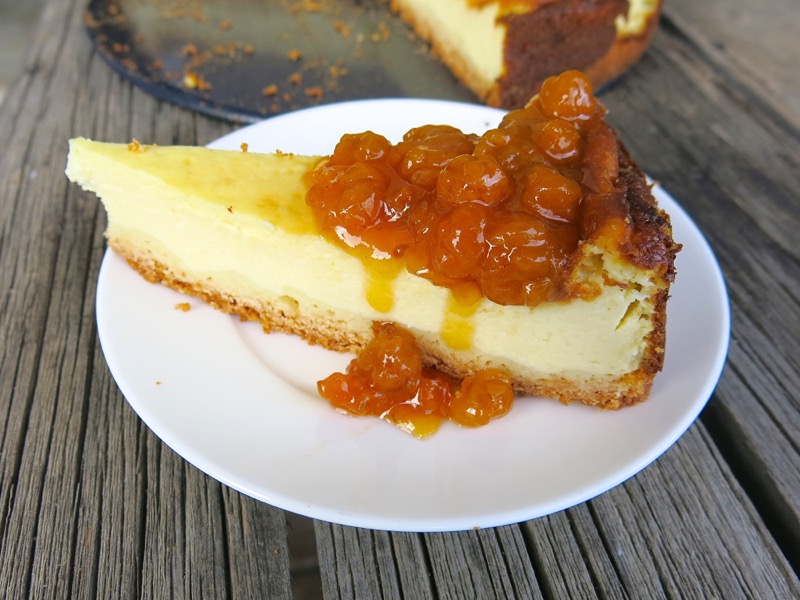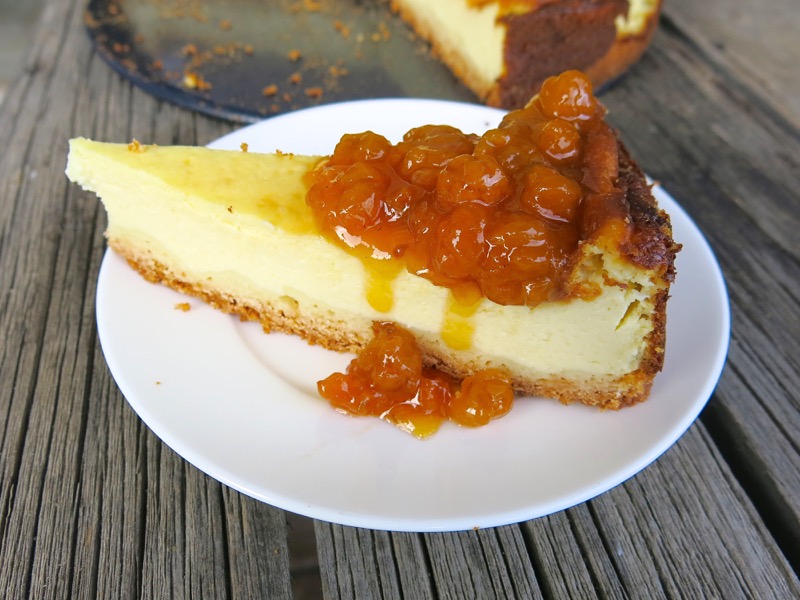 The Cloudberries add the perfect compliment as they are also delicate and subtle, but significantly different in flavour than any berry I know.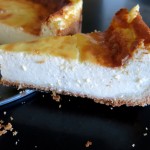 Homemade Quark Cake
Cook Time
1
hour
30
minutes
Total Time
1
hour
45
minutes
Ingredients
Ingredients for the Crust
200

grams

organic white flour

75

grams

sugar

125

grams

butter

1

whole egg

1

package vanilla sugar

1

teaspoon

baking powder
Ingredients for the Filling
500

grams

quark

100

grams

sugar

3

whole eggs

1

bag vanilla pudding – dr. oetker

500

grams

milk

110-130

grams

sunflower oil

1

package vanilla sugar

Juice of ½ lemon
Instructions
Instructions for the Crust
Weight all ingredients into the TM bowl to combine for 15 seconds speed 3; knead for 2 minutes

Preheat oven to 355 F

Grease spring form pan with melted butter and a dusting of breadcrumbs which creates a crunchy crust

Press dough into bottom and up sides of pan
Instructions for the Filling
Clean TM bowl; weigh all filling ingredients into TM bowl

Mix together for 2.5 minutes at speed 4; pour into crust

Bake for 1.5 hour; middle will rise high and collapse when taken out of oven
Recipe Notes
Matthias used a 12 inch spring form pan and I used a 10 inch one. His cake was thinner, but his crust was more even. I prefer 10 inch.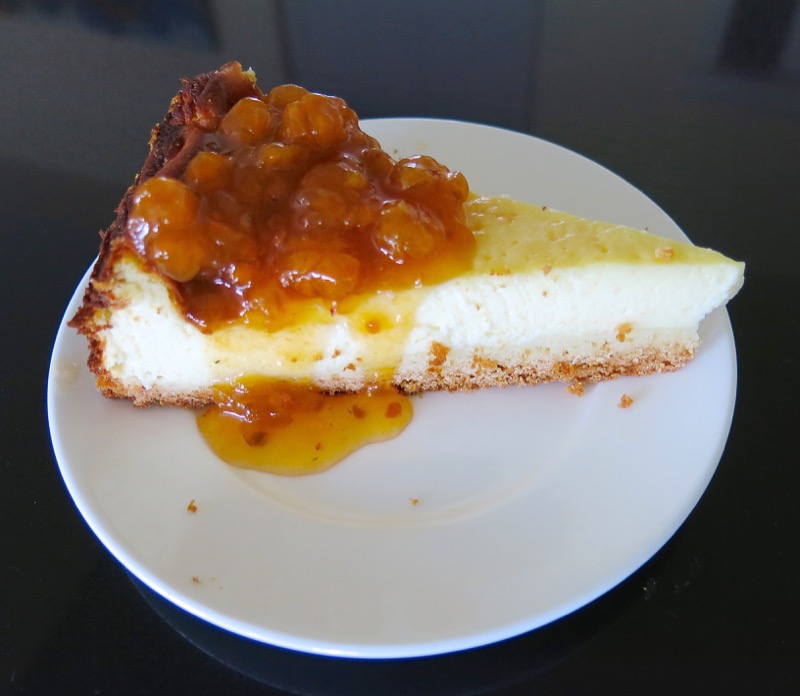 When I was in Mexico a couple of years ago with mom, we had a cheesecake made with Queso Fresco that was similar, but different to this Homemade Quark Cake or Käsekuchen Mit Quark. Again, that cake was not at all rich and dense like the New York Cheesecake, but its dimensions were as notable and as different as this one. I have craved that cake since I tasted it, and search for the recipe. It is a quest I am still engaged in!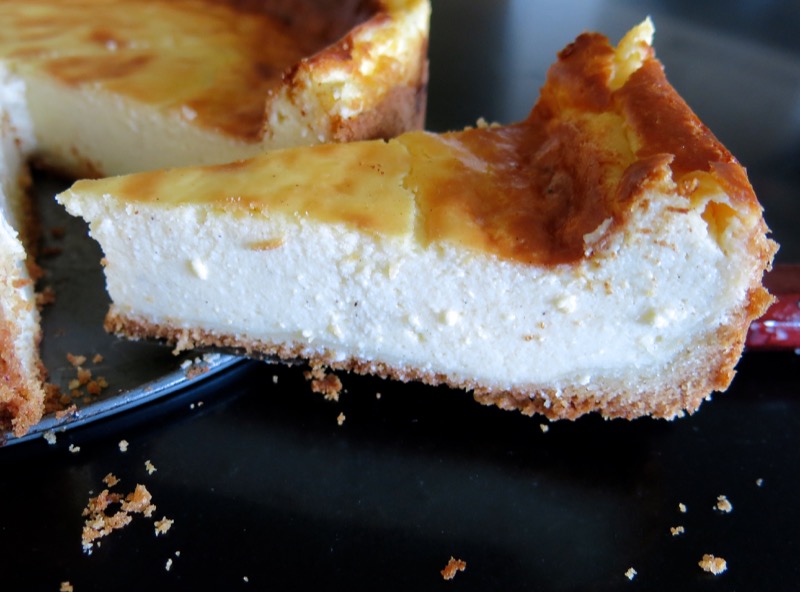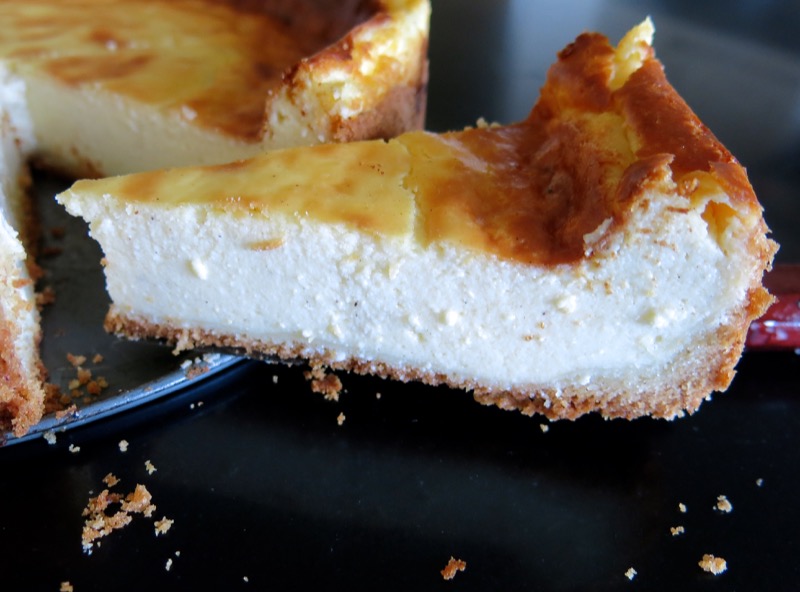 Quark recipes? Yes, please. Share your experiences and stories as they bring so much meaning to the work I do and are my reward for sharing this with you.