Caramel Sauce with Brown Sugar is my "go-to" no fail recipe: the best ever!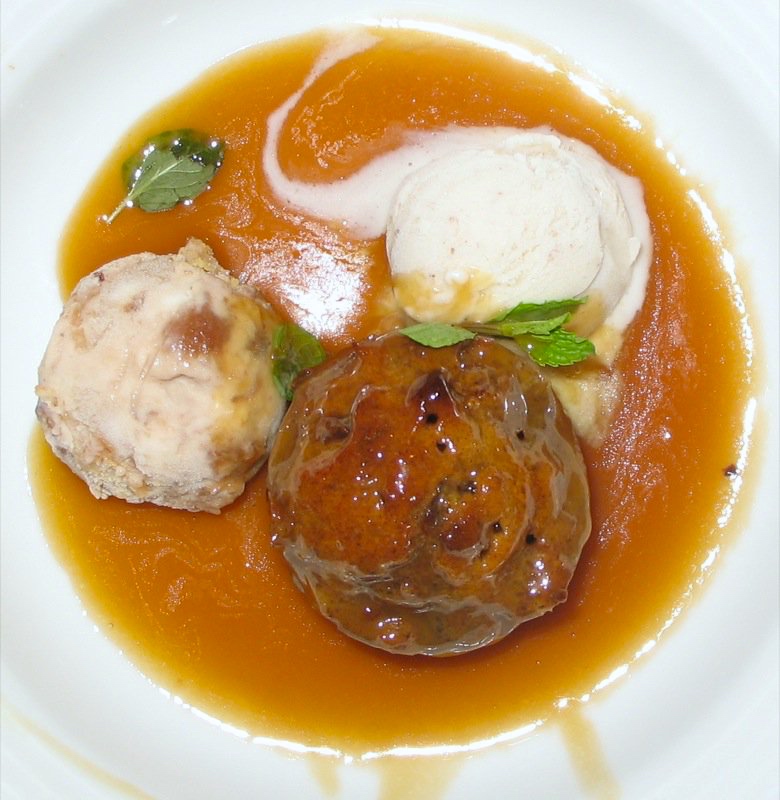 I have always made caramel corn, but never had success with Caramel Sauce til about 10 years ago when I started making Sticky Toffee Pudding for our Christmas Dinner Dessert. The pudding itself is giddy simple. That dessert is all about the sauce. Finding the best sauce recipe took more trial and error than I even care to confess. Finally, I just stumbled upon a recipe that worked after combining so many ideas. Brown sugar was definitely a shoe in, and so much easier for me to work with than the traditional method. Once I got the butter to cream ratio right – and that is not difficult once reading so many recipes – and making half of them, I have never looked back.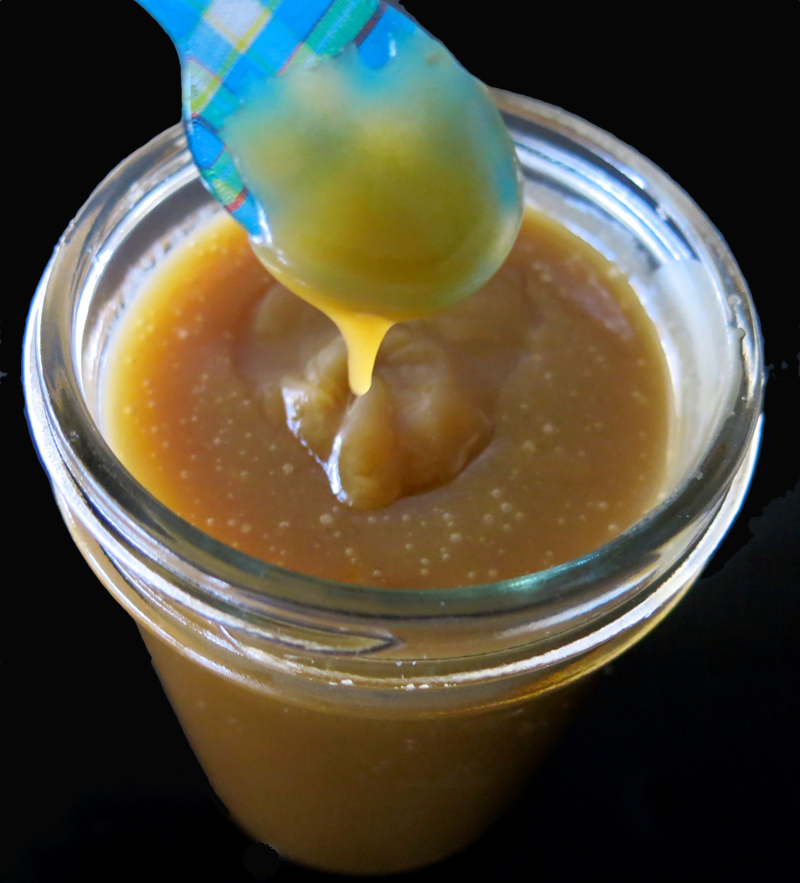 My friends will disagree, but I do like to keep it simple: butter, golden brown sugar, heavy cream and vanilla. Four simple ingredients, a candy thermometer or a tray of ice cubes, and you are set for success!
Caramel Sauce with Brown Sugar aka Toffee Sauce: Making the Sauce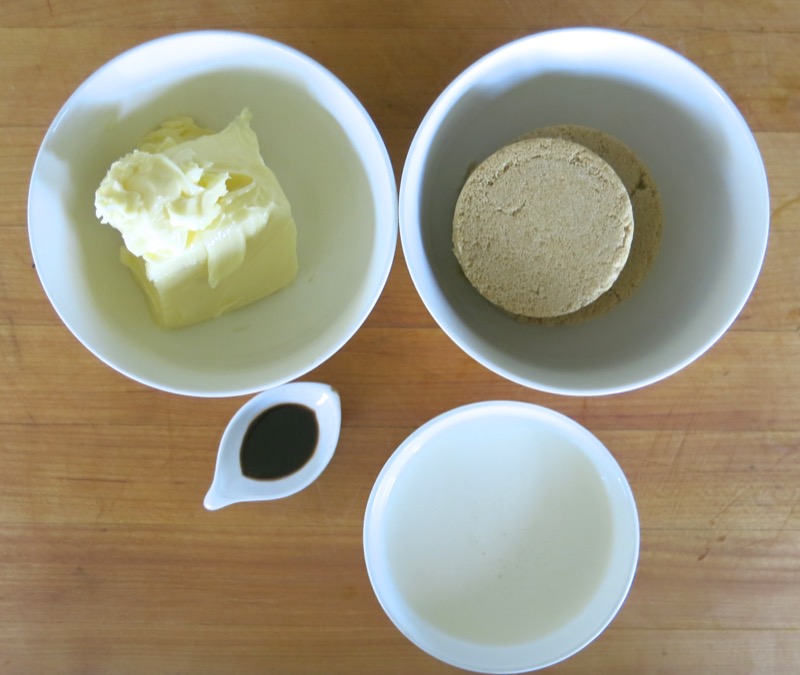 Mis en place is so simple. Typically, proper caramel sauce is caramelized granulated sugar, heavy cream and vanilla. Often, a skiff of water is added to the pan initially to make the process easier, yet it is not an easy sauce to make. It takes time, practice, experience, and therefore, skill. This sauce is almost no fail and exceedingly more delicious in my humble opinion. Purists may disagree, but they will still smack their lips over this sauce!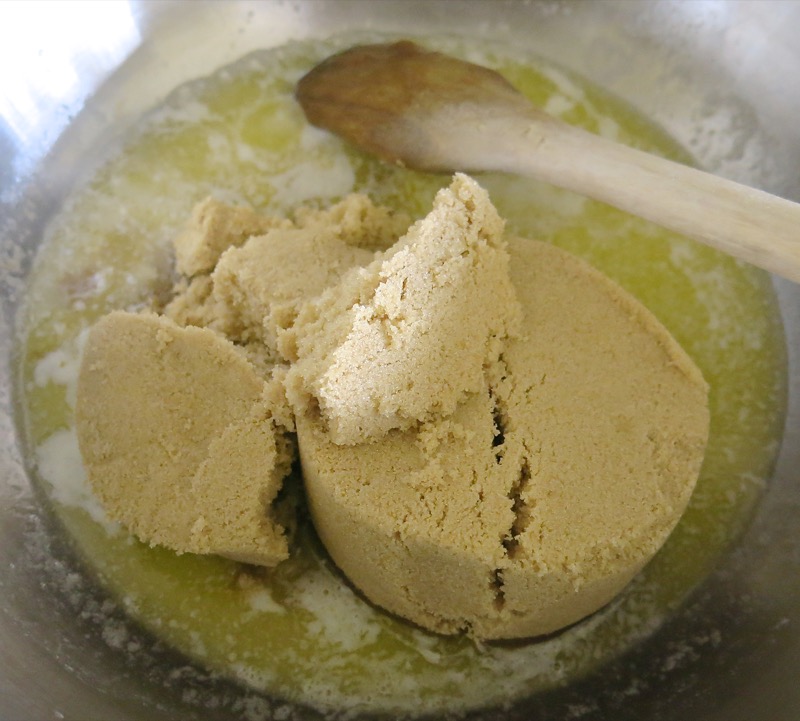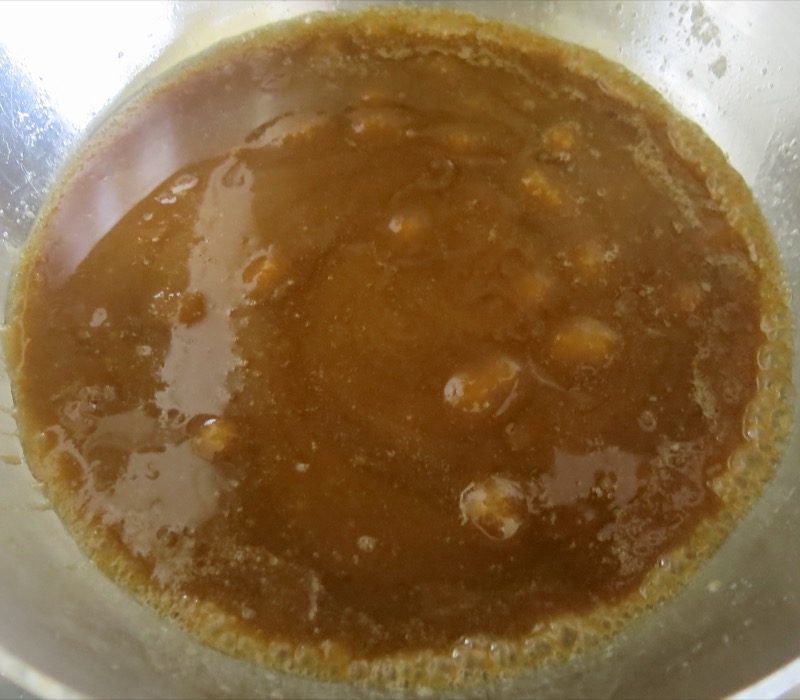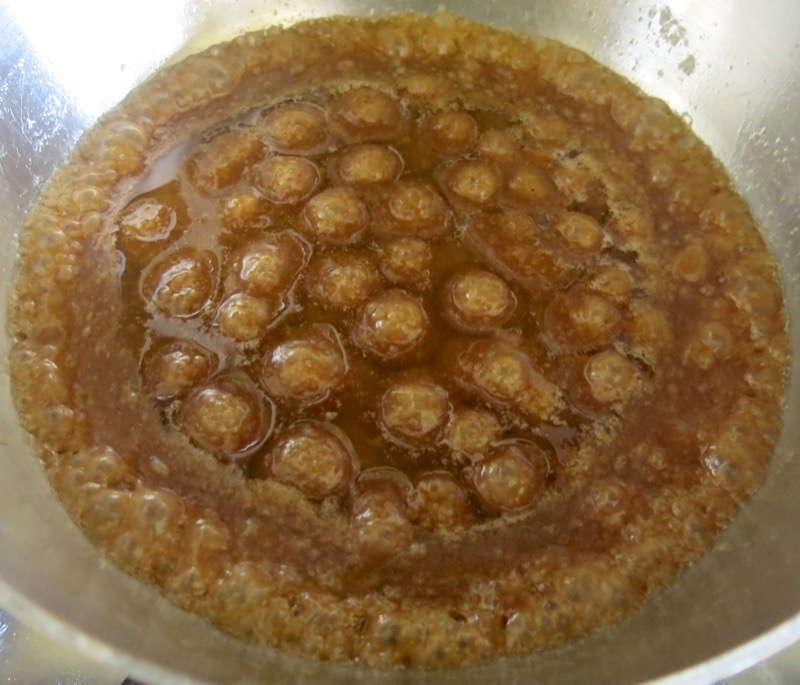 Sugar and butter into the pan on medium high heat; stir to combine.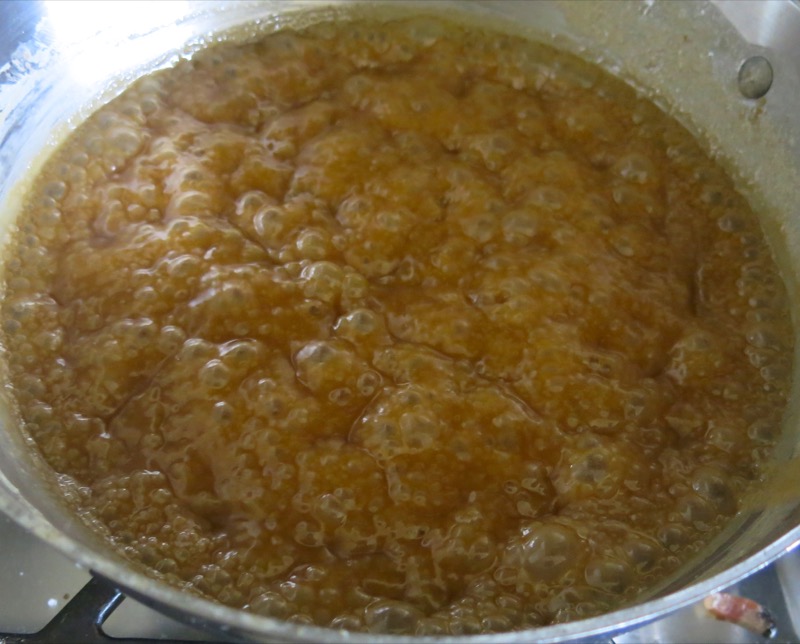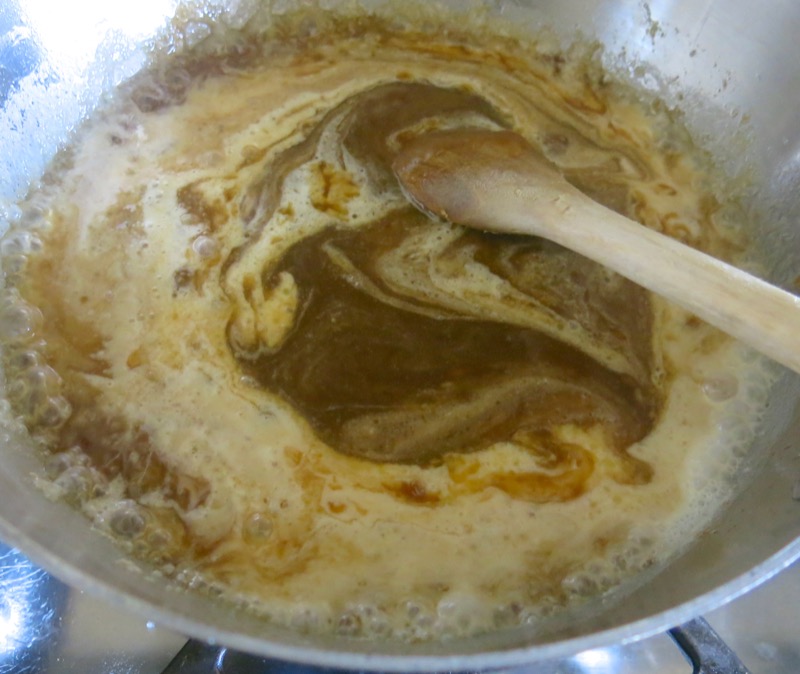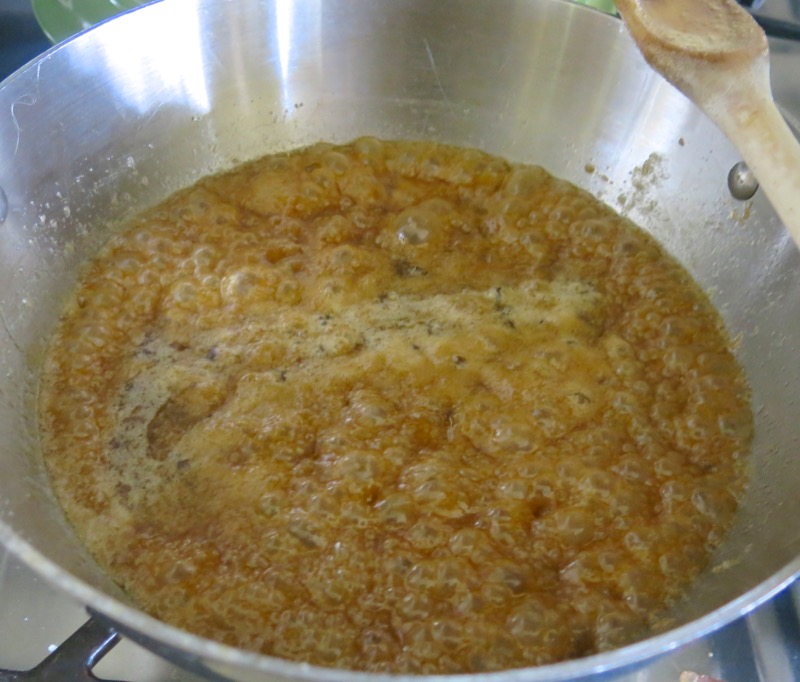 Bring to a soft ball boil stage; add cream and vanilla and continue to boil for a few more minutes. Use either your candy Thermometer to just 250, before adding in the cream, or use an ice cube tray. When the sauce hardens quickly on the ice, it is ready for the cream. Do not get it to the hard crack stage or there will be no return for rescuing this sauce. But, start again, and learn. There's no rush. When it falls from the wooden spoon slowly in two strands, it is ready, or when it cools on the ice into a solid, but not hard ball, it is ready.
Caramel Sauce with Brown Sugar aka Toffee Sauce: Storing the Sauce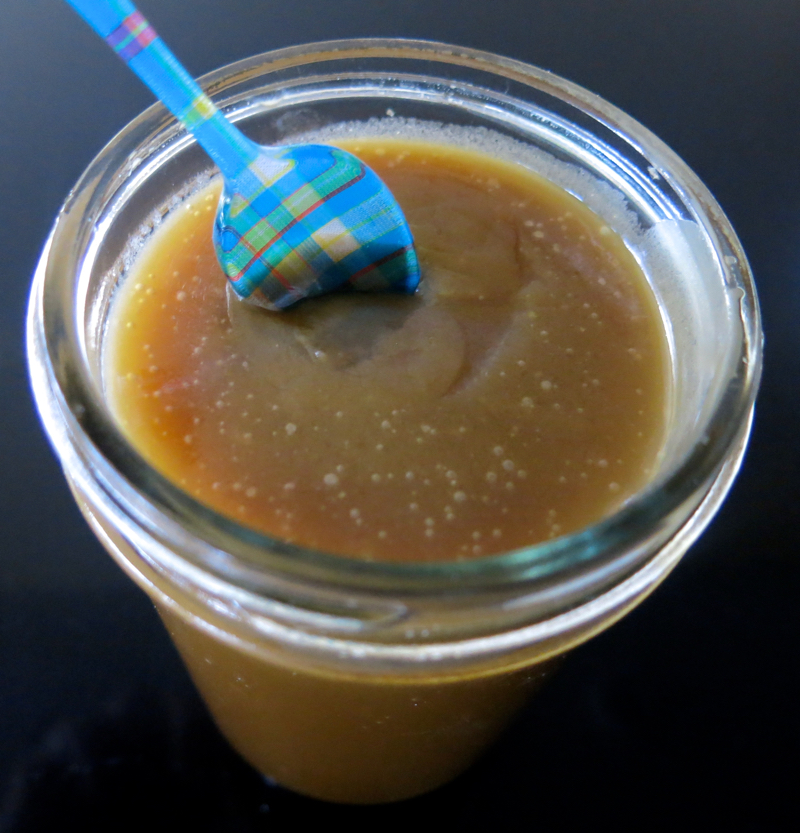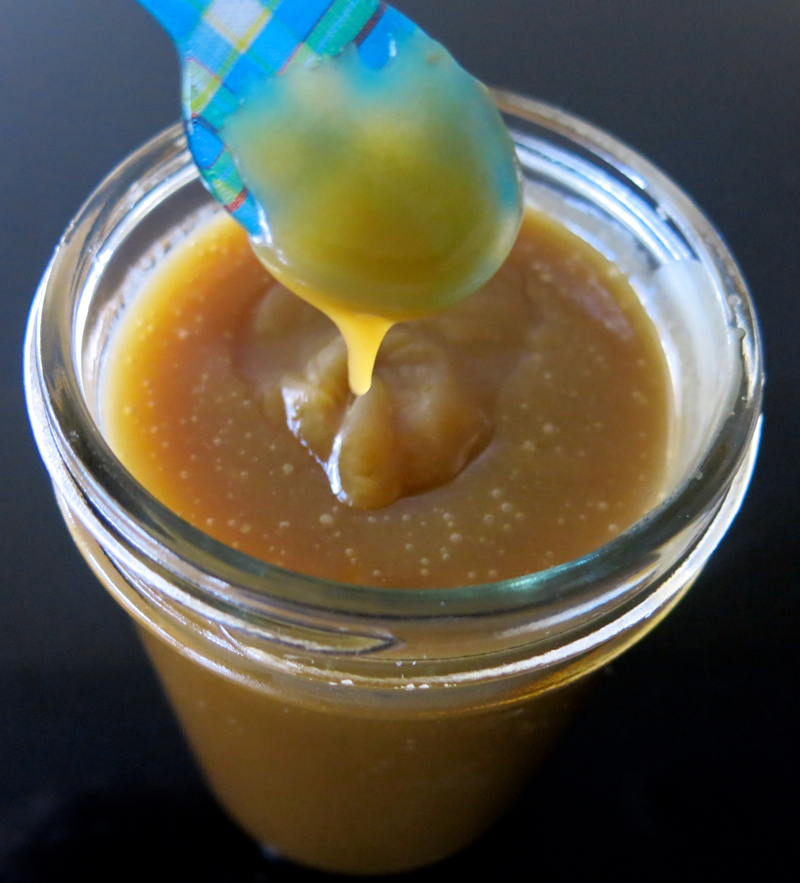 This is how the sauce should look after pouring into jars. This has been cooling about 15 minutes. When in the fridge, it will solidify and need to be pulled out and set on the counter to come to room temperature for use, or you can set it into a pot of hot water to help it along.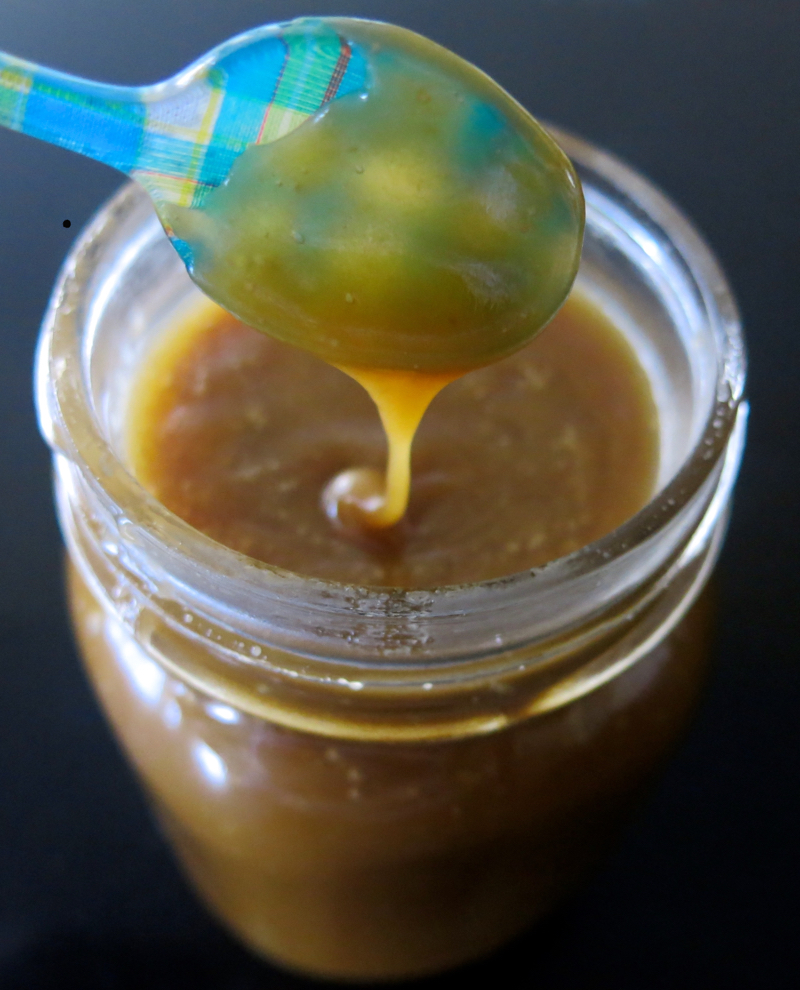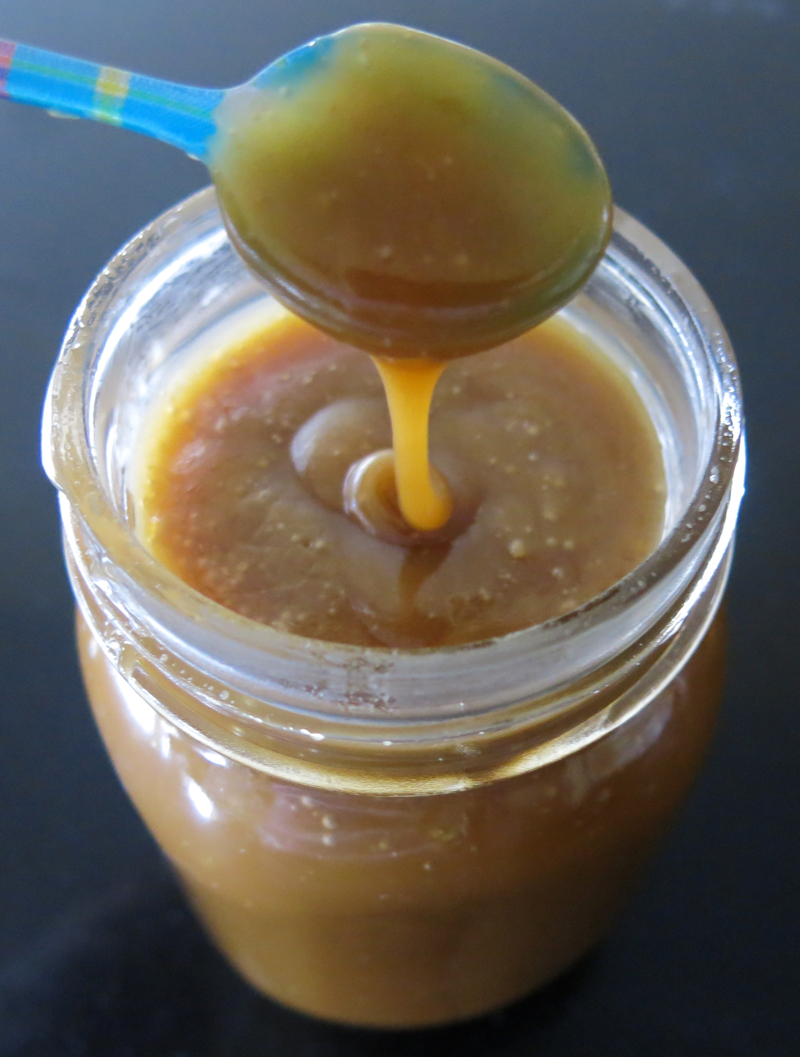 It really is that good. And, bonus! No corn syrup in it. No preservatives. No other "stuff". Granted, traditional caramel sauce just has sugar and cream, yet all too often a burnt note in the back of the taste. Even at Christmas in November, at the hand of our all-too-learned (just ask him, he will tell you) Michael Smith, his "famous caramel sauce" tasted burnt to me.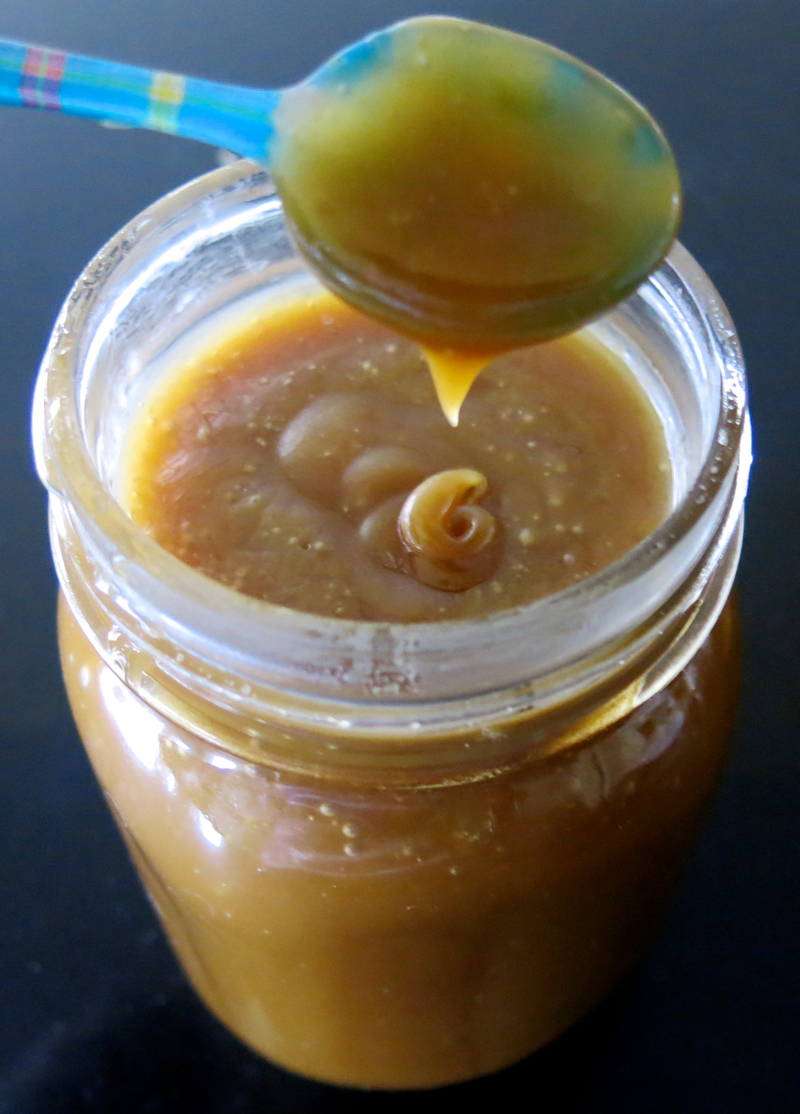 Of course, I did not tell him that. I already expressed my opinion on another topic to him and had to listen to a self indulgent rant for several minutes. Lesson learned. Oh, my! Back to the Spirit of the Season! You will love this sauce. Let me know if you make it! Chime in! That's why I do what I do. Yes, it's for me, but also for you!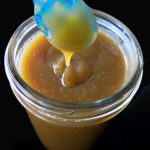 Caramel Sauce with Brown Sugar aka Toffee Sauce for Sticky Toffee Pudding


Caramel Sauce with Brown Sugar or Toffee Sauce for Sticky Toffee Pudding is the recipe you are looking for: decadent, delicious and super easy to make!
Ingredients
3/4

cup

plus 2 tablespoons or 210 grams butter

, unsalted at room temperature

1½

cups

or 175 grams packed golden brown sugar

1

cup

or 235 grams heavy cream

½

teaspoon

vanilla
Instructions
Instructions for the Toffee Sauce with the Thermomix:
Melt butter in the TM bowl for 2 minutes at 60ºC on speed 2

Add brown sugar and bring mixture to a boil for 20 minutes at V on speed 2-3 (cover lid with a cloth to avoid spatter)

Check for hard set on ice cube

Add cream and vanilla to the TM bowl; simmer for 15 minutes at 90ºC on speed 2-3, until thickened

Cool sauce to warm and store in a tightly sealed container until ready to serve

Re-heat sauce and puddings before service; pour sauce over each individual portion of pudding, and garnish with mint and ice cream
Regular Instructions for the Toffee Sauce (without the Thermomix):
In a 1½- to 2-quart heavy saucepan melt butter over moderate heat and add brown sugar

Bring mixture to a boil, stirring occasionally; check for hard set on ice cube

Stir in cream and vanilla; simmer sauce, stirring occasionally, until thickened slightly, about 15-20 minutes

Cool to warm and store in a tightly sealed container until ready to serve

Re-heat sauce and puddings before service; pour sauce over each individual portion of pudding, and garnish with mint and ice cream