Horseradish Mashed Potatoes: A Classic Roast Beef Pairing, and…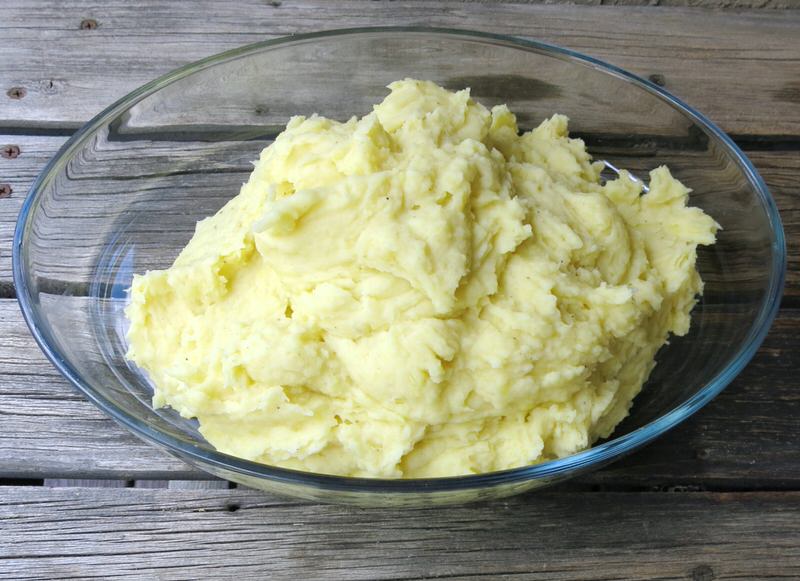 Horseradish Mashed Potatoes are also an integral feature in Larissa's Festive Holiday Meal. This is the last of five recipes she has shared with me as part of "Project 2017: Valerie in the Kitchen with….". What an incredible window into Larissa's love for cooking and the quality of food she prepares for her family.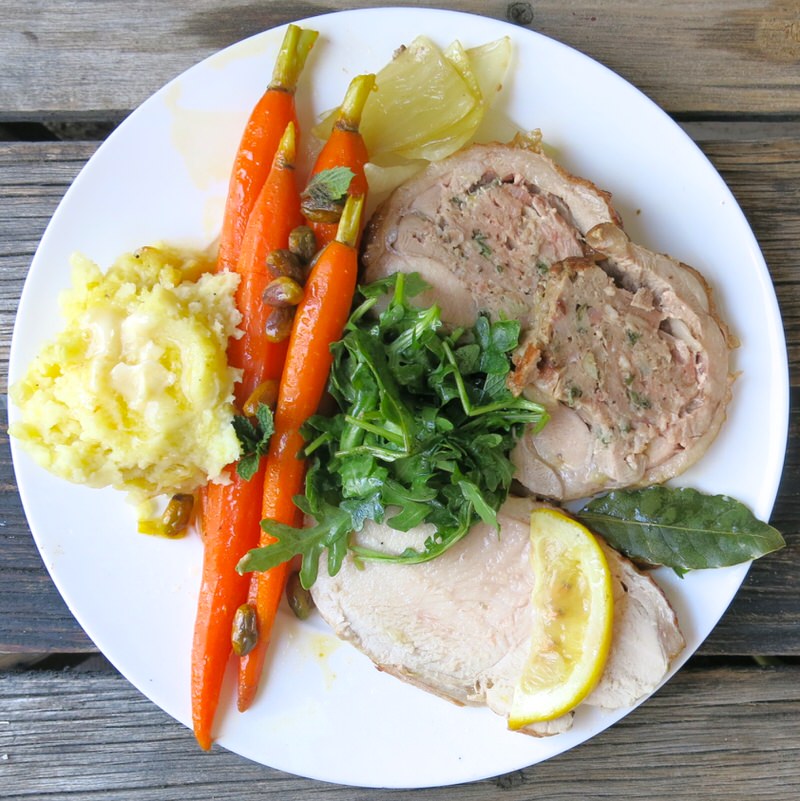 Horseradish has always been a favourite of mine. I even have a Horseradish Soup (yet to share) that I really enjoy, so it was no surprise to me that I would embrace these potatoes. I was happy I have made "successful homemade mashed potatoes" as that skill enabled my success with this recipe. Yes. Even though accomplished in the kitchen, there was a "block" in my ability to make homemade mashed potatoes successfully for years and years. I would just rice them and serve. Still, delicious. Just not the same. And now? Look at those gorgeous potatoes with the creamy buttery zing of the horseradish deeply infused into the mash.
Horseradish Mashed Potatoes: Introducing Larissa Trifonova Prouse
The introduction of Larissa can be found here, in the first of this 5 post Festive Holiday Meal Series. Her husband, Tish was the catalyst for our meeting, and is currently an Edmonton City Council Candidate for Ward 6 Alderman. Check out his platform and site, here.

Recipes for Larissa's Festive Holiday Meal that are posted as part of this series:
Seasonal Green Vegetable is added (asparagus for Easter, zucchini or broccoli at Thanksgiving, brussels sprouts at Christmas)
Horseradish Mashed Potatoes: Cooking in the Kitchen with… YOU!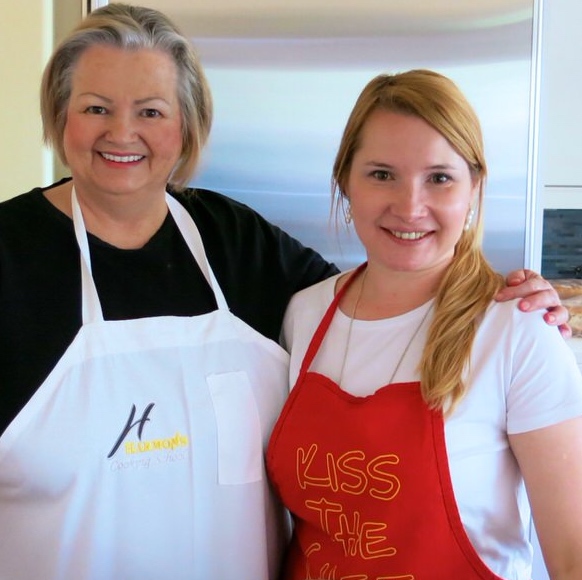 Some women like to shop or go to the spa. I love to cook in my kitchen with a friend – or someone learned who has a recipe to share, and a story to tell. Essentially, I want to glean heritage and traditional recipes – the best of the best – from our oldies and goldies that have so much experience in their heads. I want to cook with our babas and nonnas and grandmas and grandpas and learn to make what they are known for, or famous for, and share it with my readers. This is not exclusive to our elders, but definitely with them in mind. Of course, many, many younger folk, like me, for example, have much to share, as well.
#ACFValerieCookingwithYOU!
Larissa participating in this project. Her vast holiday meal is an incredible homage to her love of her new country, Canada. Make her recipes. You will love each one.
If you would like to, please let me know!
Horseradish Mashed Potatoes: Mis en Place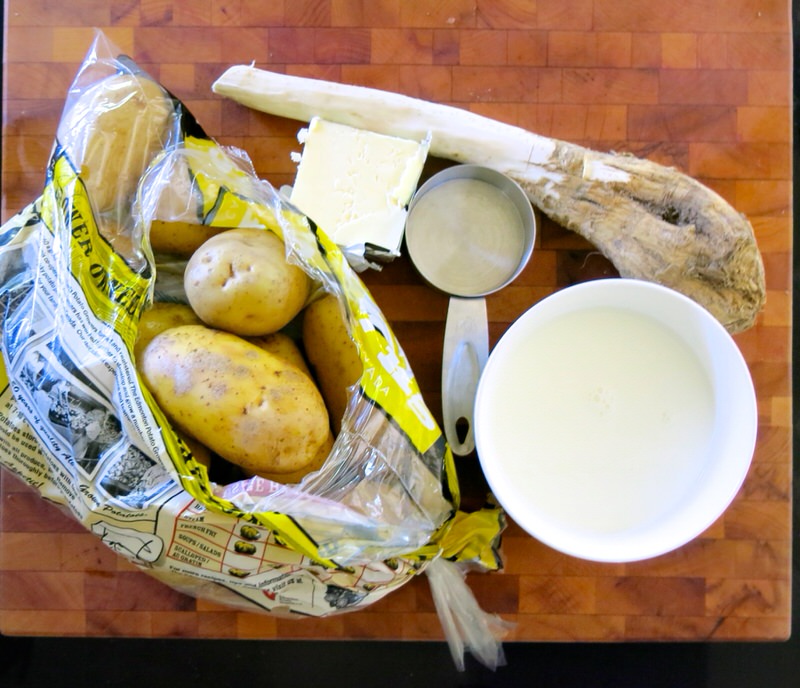 Fresh horseradish, butter, heavy cream, a waxy yellow potato and salt. That's all she wrote. And, I might add – horseradish grows wild here, all over, but I could not find any. And my goodness gracious, it is very expensive to buy! The above root was seven Canadian dollars!
Horseradish Mashed Potatoes: Preparing the Horseradish Infused Cream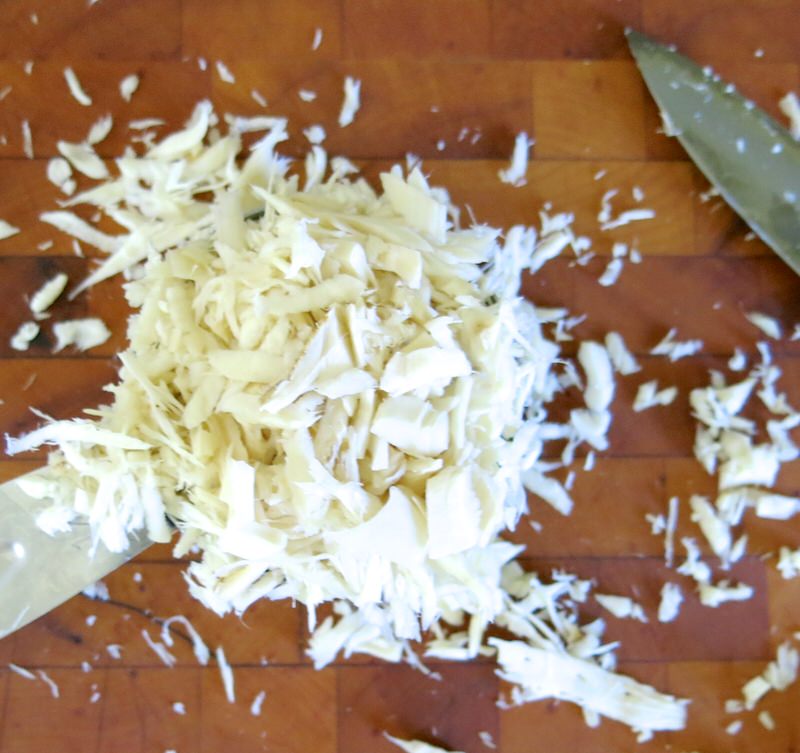 It is easy to peel and finely chop.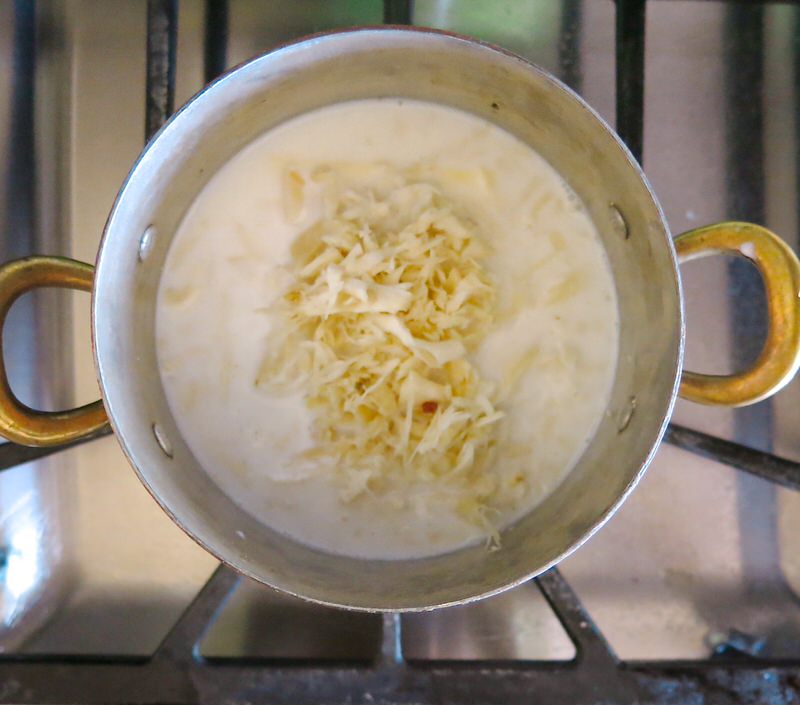 Place in warm heavy cream and sit for a while to infuse.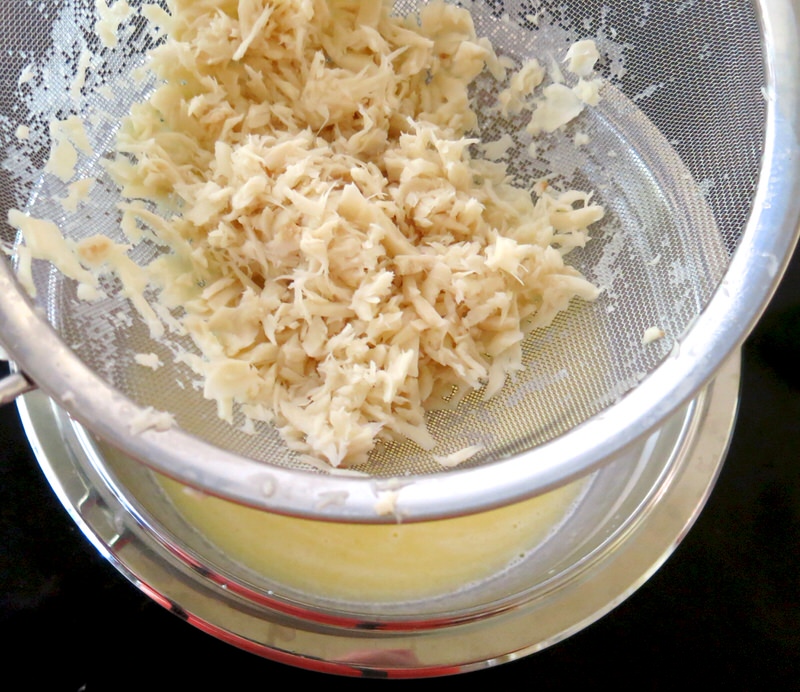 Strain.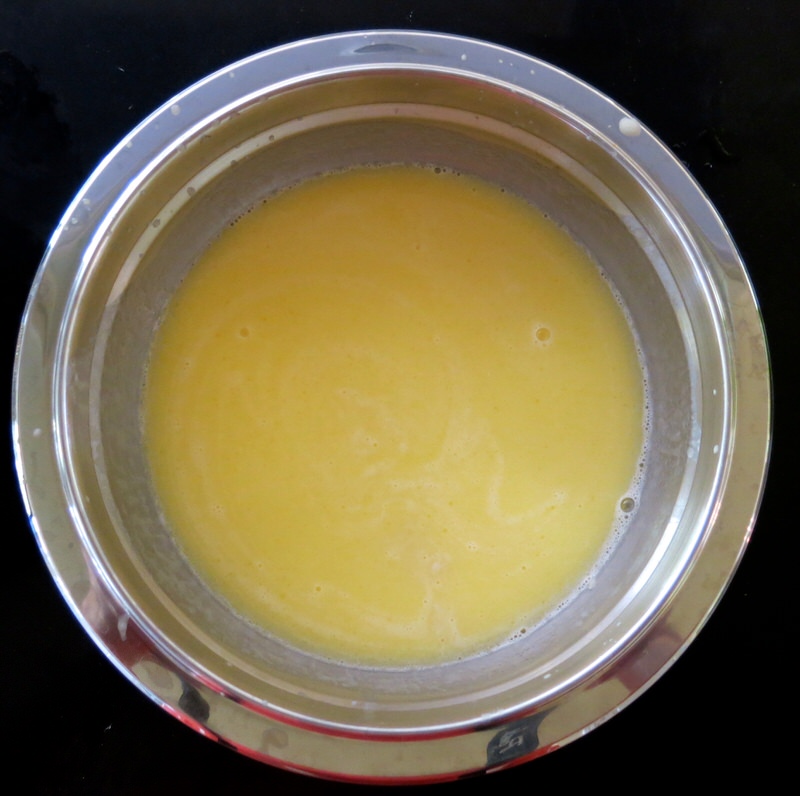 The amount you add is according to your taste, as with all flavours. I would not add more than in the recipe for my palate.
Horseradish Mashed Potatoes: Preparing the Potatoes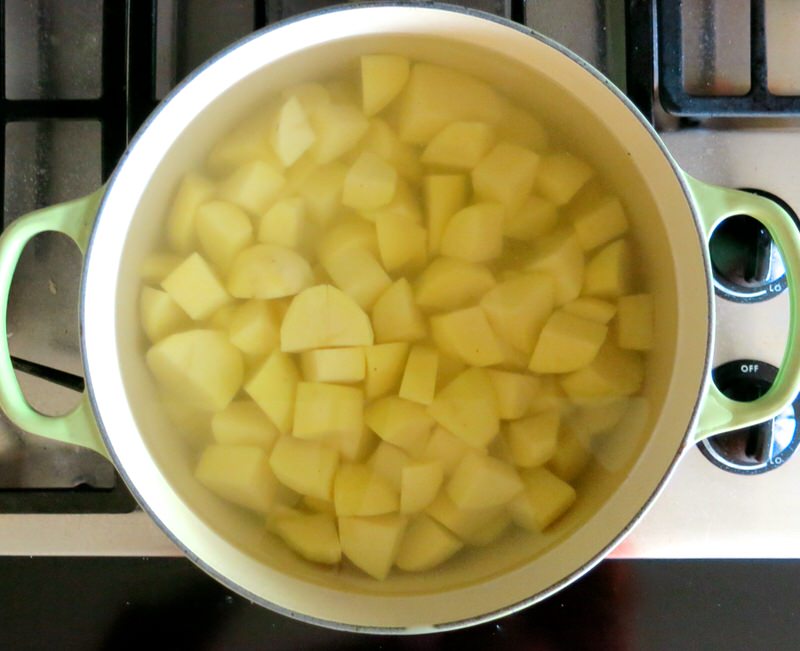 The trick with all mashed potatoes is to peel them and dice them fairly small so they cook within 15 minutes.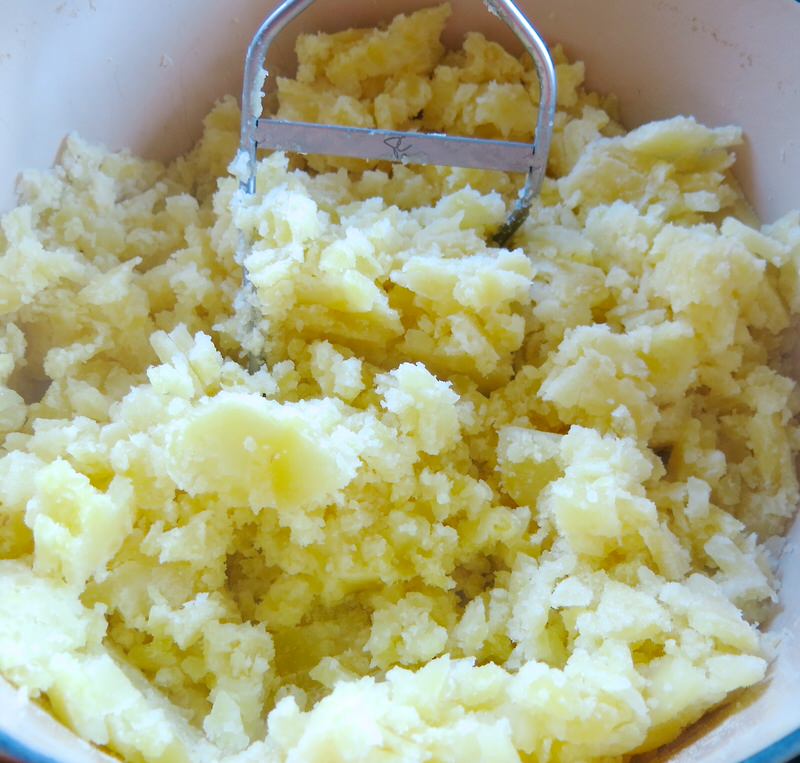 There is nothing like a big bowl of potatoes. Can you tell my maiden name was McKinney?
Horseradish Mashed Potatoes: Infusing the Mash and Whipping the Potatoes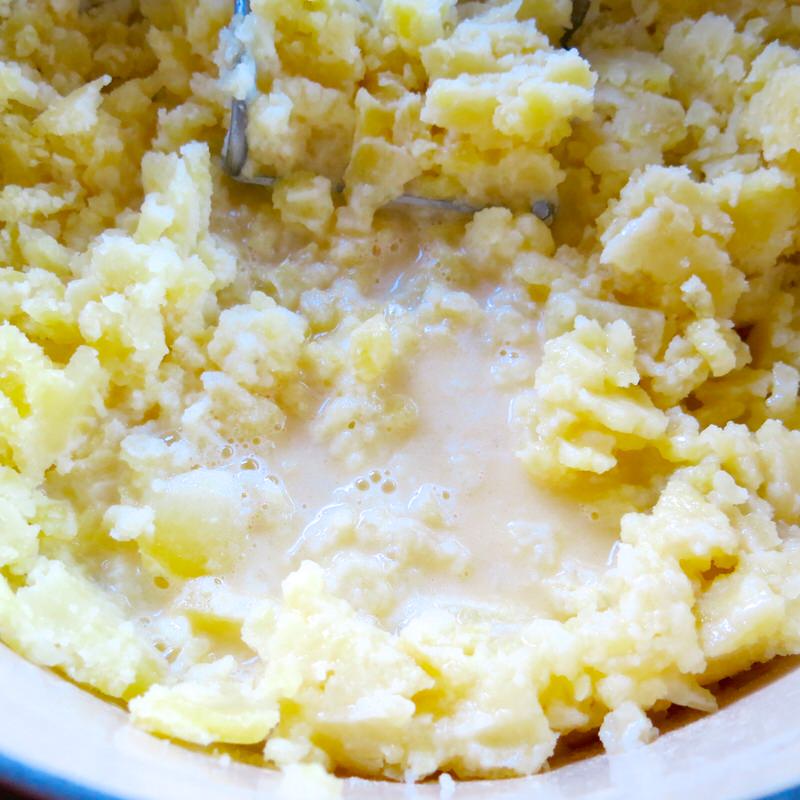 Time to go all in with the infused butter and cream.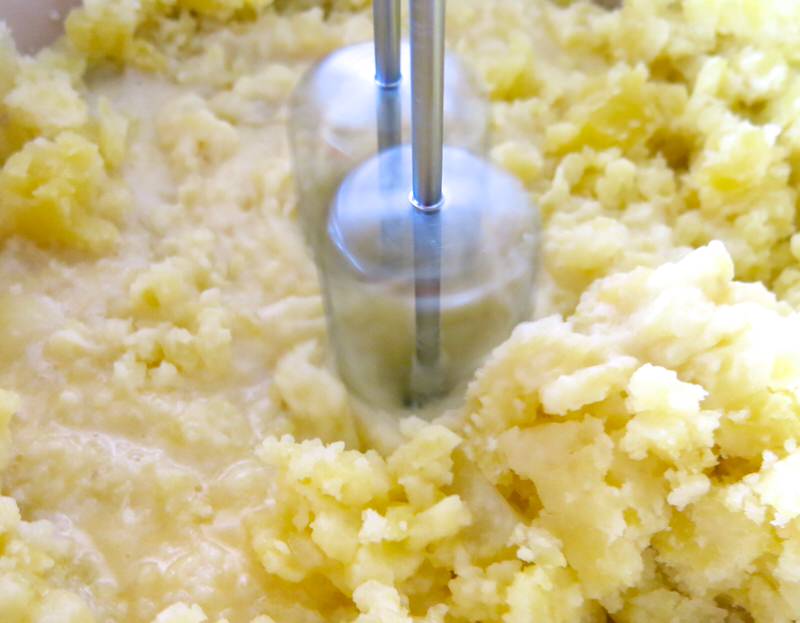 My little hand beater is only ever used for this purpose: whipping boiled potato flesh into creamy velvet glory.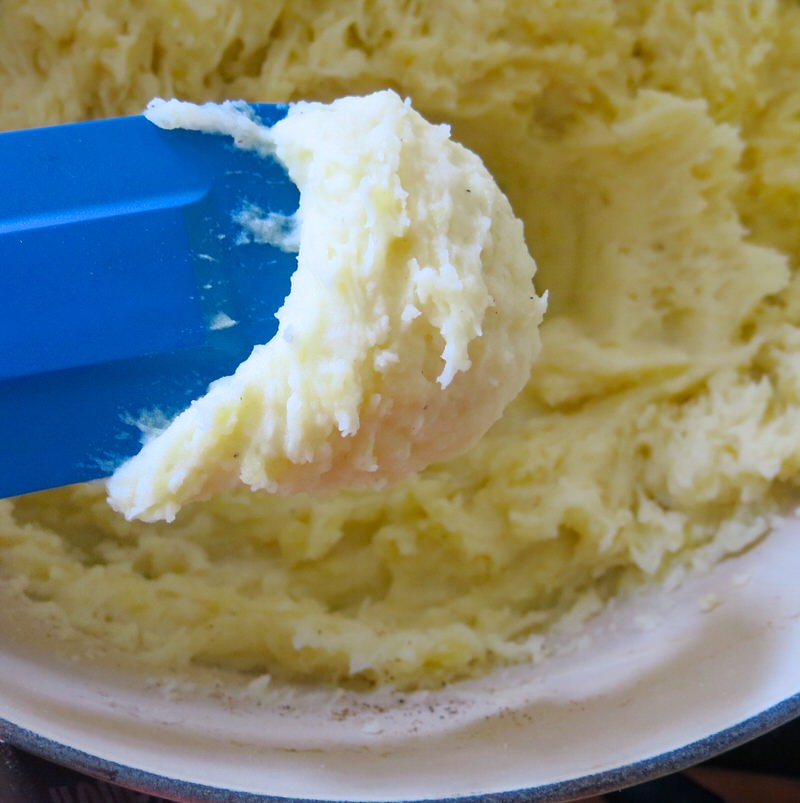 Horseradish Mashed Potatoes: Serving the Potatoes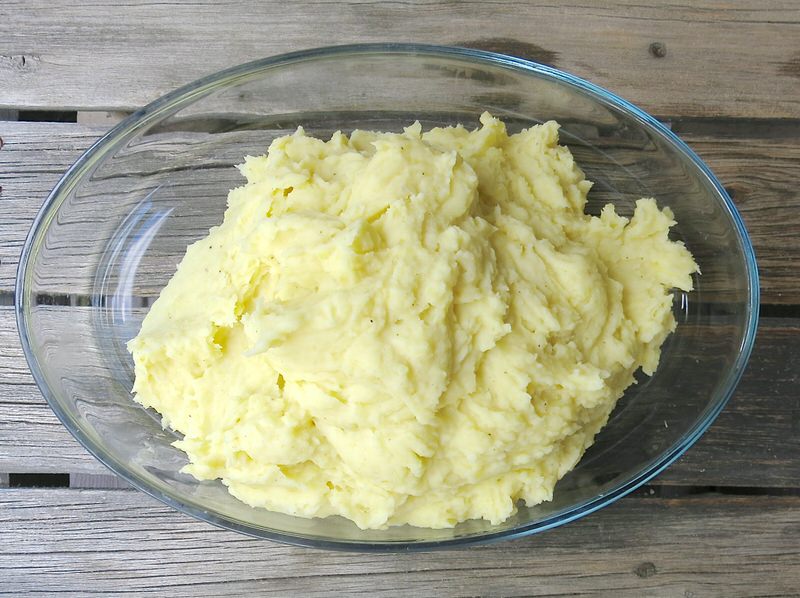 Nothing to write home about appearance-wise… except we that love our mash don't care, as to us it holds the promise of silken sumptuous wonder.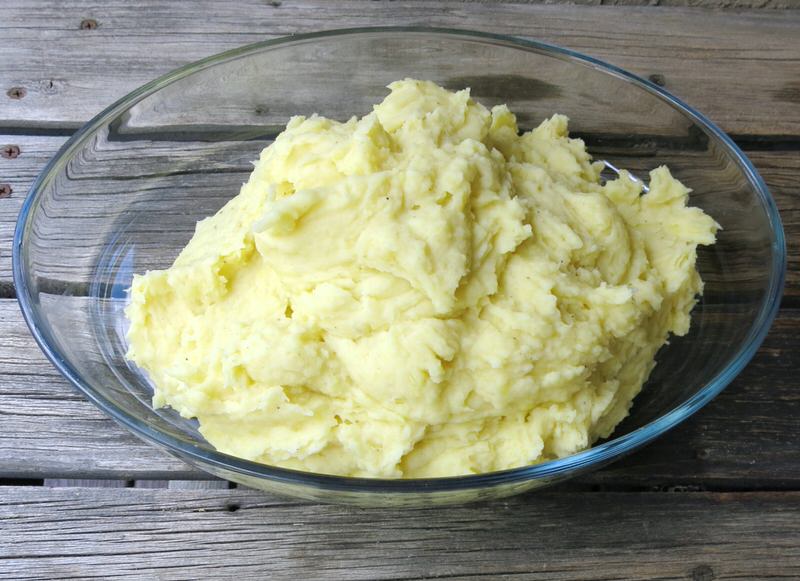 And this version?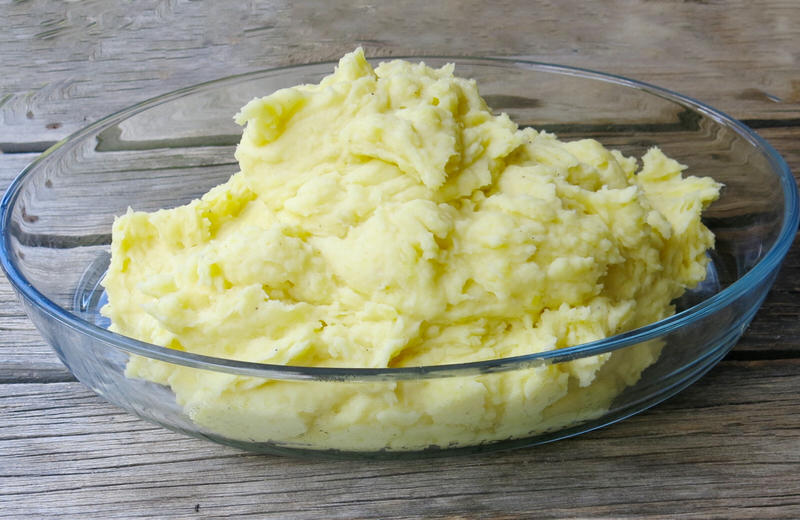 Ka-pow! Addictive, I'd say.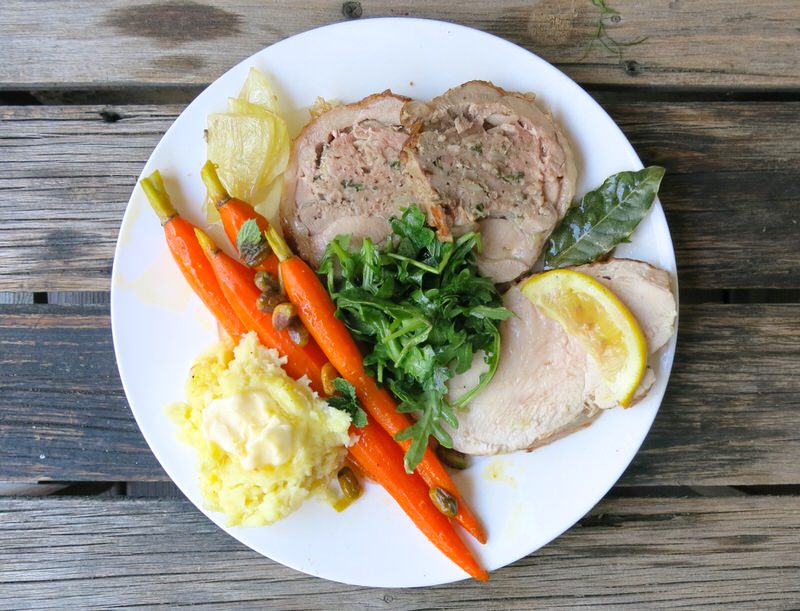 And isn't just every dollop of mash better with butter? Yes, it just is. Thank you, Larissa Prouse.
Horseradish Whipped Potatoes
This is one of 5 recipes from Larissa Prouse for her Festive Holiday Meal. These mashed or whipped potatoes are great any time of the year, but particularly in the fall when the horseradish is fresh and plentiful.

Ingredients
Ingredients
1 ½

cups

whole milk

½

cup

unsalted butter

cubed

½

cup

finely grated fresh horseradish

4

pounds

Russet or Yukon Gold Potatoes

cubed x 2"

salt to taste
Instructions
Instructions
Heat milk, butter and horseradish in small pot over medium heat until butter is melted and milk is hot

Place potatoes into large pot; cover by 1 inch cold water and bring to boil over high heat

Immediately reduce potatoes to simmer; season with salt

Simmer 15 minutes, or until fork tender

Drain; sit off heat back in pot for 5 minutes

Reheat milk mixture; mash potatoes or put through rice mill

Stir in milk mixture ¼ portion at a time with heatproof spatula; season with salt