and Loblaw's Growing Close to Home Campaign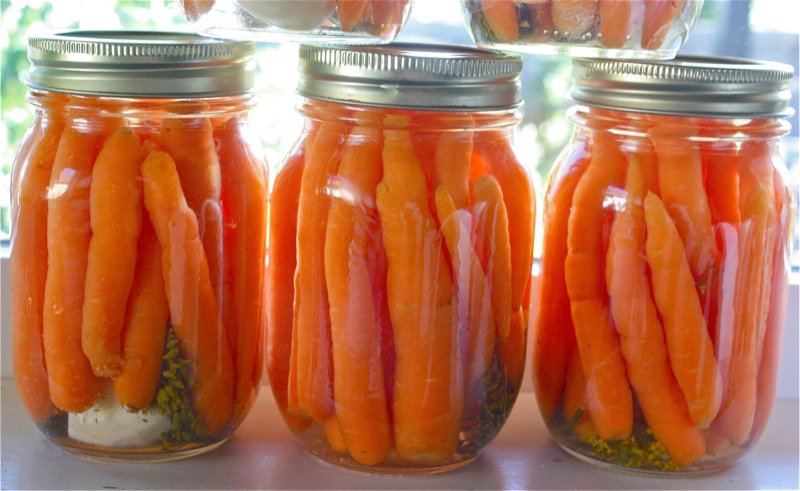 I got married the first time when I was still wet behind the ears: twenty-two. Had my birthday in August and was married in September. We packed up everything we owned (it all fit into a car and a small hitch covered wagon behind the car) and moved to Lethbridge in Southern Alberta. One thing I knew when we arrived: it was fall and I should be harvesting. I am a city slicker. I have said it too many times, but my roots are buried deep in this prairie earth and my grandma Maude had definitely taught me the value of gardening. The following Spring, the first thing I did was rent a massive garden plot with another young couple from a sweet elderly woman. Breathing in that youth is intoxicating.
I remember the carrots. We planted Sweet Nantes. They are still my favourite (though not great for the root cellar). I over-planted on purpose. Thinning them was a joy. The tenderlings were crunchy and juicy and flavourful washed under the sputtering hose in the heat of the hot sun. As they got bigger, I pickled my first batch. It was flawless and effortless. The carrots didn't take much scrubbing and the work went fast. There is nothing like the satisfaction acquired through the production of one's own food supply. I learned that at a very young age.
The second batch was an entirely different story. The little carrots came out of the ground riddled with groves that were embedded with dirt that scrubbing did nothing to dispel. Throwing them away would have been blasphemous. Easting them wasn't possible like this. I had to use a very small knife, and clean carefully around every single grove so each looked perfect for pickling. It took hours and hours and hours. I wasn't happy. But, no one was making me do it. I was driven to achieve my goal of pickling all of these baby carrots. I had planted far too many to do this with. We had far more than we could eat. We could not afford to give any away. It had to be done and I would stop only when it was. There is a very fine line between mental illness and sanity. I also learned that at a very young age! It was such a gruelling experience that I never made the carrots again. Ever. Would that not be the quintessential irony?
In later years, I would buy the carrots pickled with a little sugar and hot spice at The Old Strathcona Farmer's Market. They are delicious and ten dollars! Mind you, I wouldn't sell them for less if I made them to sell. It's just that they are so easy to make and so incredibly delicious and nutritious. There is no reason to not "bother". This year, when I read Kevin's post about pickling his carrots, the primordial feeling of preparing for winter, harvesting, and the urgent necessity to do more flooded through me… as well as the memory of me sitting in that expansive Lethbridge garden, 8 months pregnant, cleaning carrots one by one until each was pristine. Side aching. Skin sunburning.
I need to do more. Kevin has initiated a project where he is visiting local farmers and doing little "Blogumentaries" about each of his visits. One of my favourite booths at The City Market downtown is Sundog's Organic Farm. I even wrote a sonnet (it is in perfect iambic pentameter with the correct rhyme scheme and will hopefully make you laugh… then go buy their garlic) about their amazing garlic last summer. When I watched the piece Kevin put together of them, I was particularly struck by Jennifer when she said that people really need to look at preserving more in our winter prairie climate. I need to do more.
The following day, a huge box arrived in the mail from Kerri Birtch, a Digital Consultant with Hill and Knowlton, courtesy of Loblaw's Corporation. It included a Superstore gift card as well as a Bernardin Home Canning Kit, organic sugar, vinegar and measuring cups to push off their Grown Close to Home canning promotion. Kerri had asked if I was interested in learning more. I always am interested in learning more, and then I received this massive package. All were messages to me: get preserving, Valerie!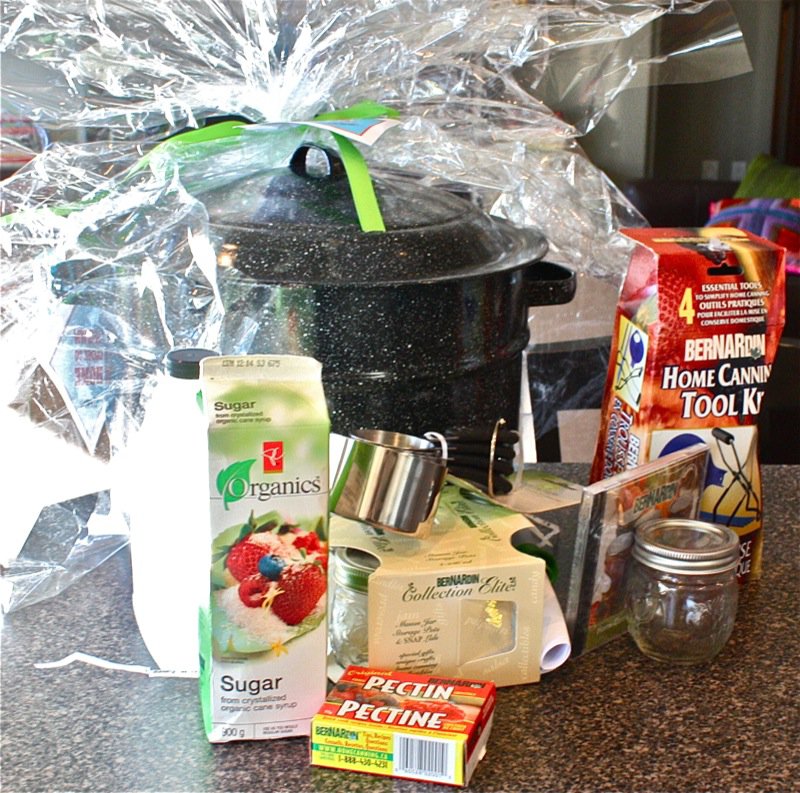 So, I decided to start with the pivotal carrots.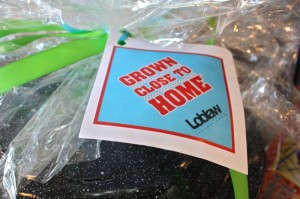 Any of my regular readers knows that I am a staunch Slow Food member and activist. That I support buying local and preparing one's own food. However, I do use a supermarket, and have said so many times. Most recently in my last post in search of the best eggs. The Real Canadian Superstore has always been my supermarket of choice. It is not my first choice: that is the farm or farmer's market. It is not my second choice: that is The Italian Centre Shop, and other independent grocers like The Budapest Deli. It is, however, my third choice, and where I buy almost all of my non-food grocery and home care items. We spend a lot of money there every month. Too much. It should be spent locally, but I take solace in knowing that this is a Canadian store. The growing close to home is a great initiative: "Loblaw proudly offers a selection of up to 180 different varieties1 of high-quality, fresh and affordable Canadian-grown produce that in some instances are in store within 24 hours of harvest," says Mike Venton, senior vice president, Produce, Loblaw Companies Limited. "We have excellent relationships with more than 400 Canadian growers – some more than 40-years strong – which allows us to offer customers outstanding products with the convenience of shopping at their Loblaw banner store."
I have watched Food inc. Have you? It is about the American Food economy. It is an important movie for any foodie to watch. Get it. Watch it this weekend.
As a part of Loblaw's Source with Integrity corporate social responsibility pillar, Loblaw works with vendors to provide customers with quality products, while considering the economic, environmental and social impact of those products. The Grown Close to Homeâ"¢ event puts area growers front and centre during the months of July and August, with approximately 40 per cent of produce found in stores during this time sourced from Canadian growers.
That is not enough, is it? Forty percent. However, I understand why farmers would rather sell their own produce directly to the user instead of to a distributor. And, I understand the problems of a distributor. The problem is, we need to buy local and eat local and use local. It is not easy to do. I struggle with it all of the time and am just working toward change. I guess Loblaws is, as well, as only "…approximately 27 per cent of Loblaw's year-round produce purchases are Canadian2.

I didn't grow carrots in my city lot this year. I do not have room. However, there were many vendors selling gorgeous carrots at all city area Farmer's Markets the past couple of weeks. The bags were selling between four and five dollars depending upon the vendor. If you are buying to pickle, it pays to look first. It always pays to look first. I bought some beautiful little bags of baby carrots. But, I did grow my own dill. I cannot tell you how good that little effort makes me feel. The jars were ready, my Sun Dog garlic was ready. The vinegar was ready… and I just stepped outside and selected my dill: "better if young rather than mature-seed-like" Kevin advises. I assumed young seeds and not just fronds. I hope I was right, but I used just flowers in one jar to test.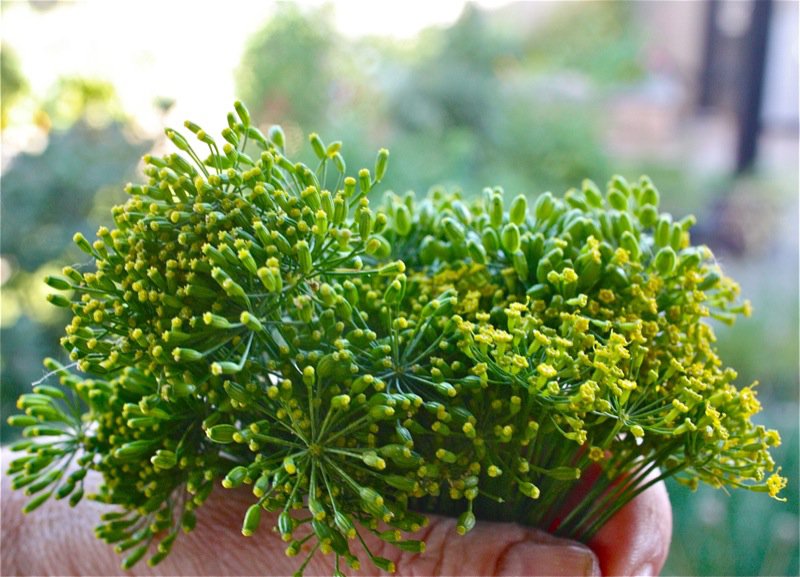 Did I tell you this was easy? Clean the jars, clean the garlic, clean the carrots (all takes just minutes) then fill the jars. That is it. Oh, boil some water to top it off and boil the lids in another little pot at the same time. You know the drill. If not, the little flat part of the lid with the rubber on it needs to be boiled for 4 to 5 minutes just before the boiling water is poured into the jar and sealed.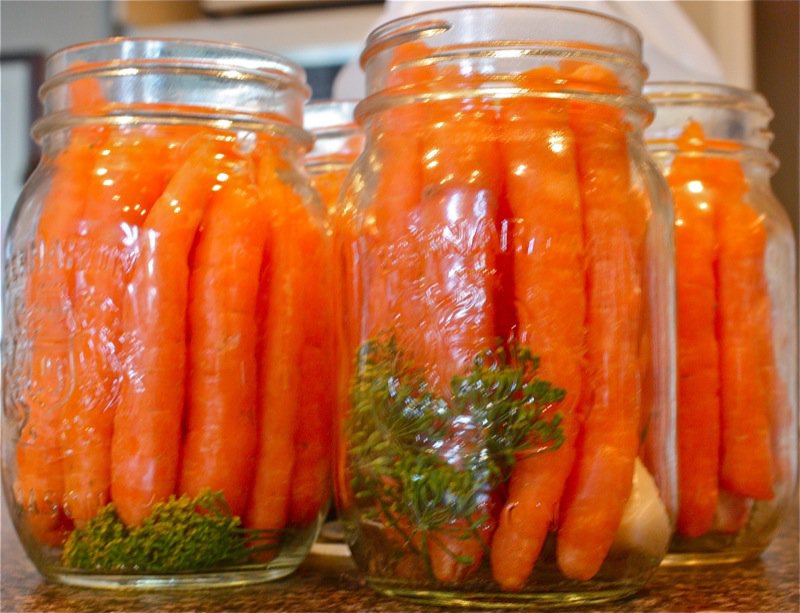 I only made five jars, each costing about 3 dollars. Obviously, not cheap as I bought everything except the dill (the vinegar and the jars were in the Bernardin package, but I calculated their cost). But, I couldn't buy them anywhere for cheaper, and certainly not healthier. That is a win-win for me. Growing my own would make them under a dollar a jar. Preserve! These are addictive.
Other ideas for preserving at this time of year: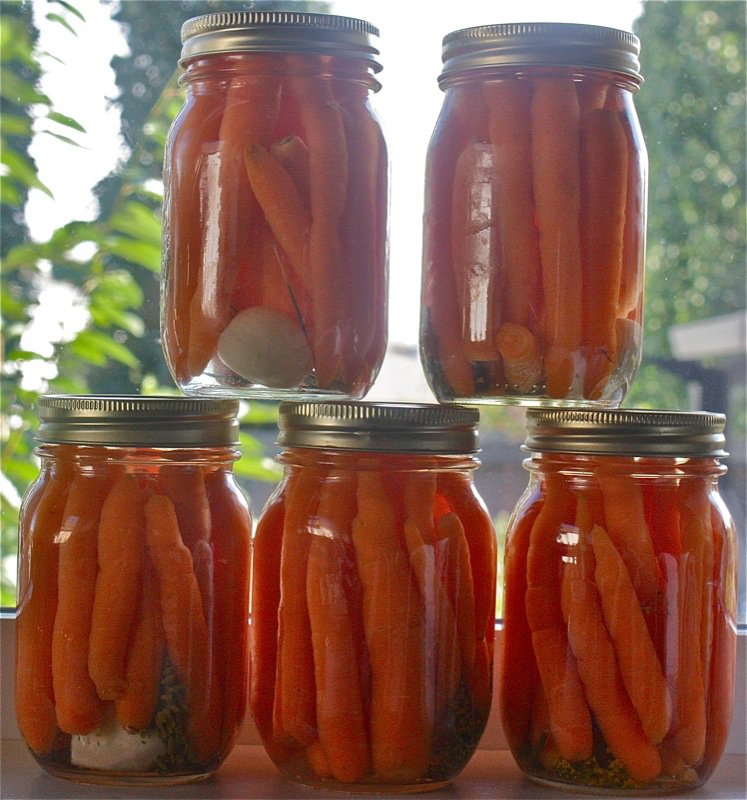 Kevin's Mom's Pickled Baby Carrots Recipe
Ingredients Per Pint:
1 clove garlic,
1 head dill [better if young rather than mature-seedlike]
1/4 cup white vinegar
1 tbsp pickling salt
Instructions:
Stuff jars with dill head and garlic, then carrots; pack the jar reasonably snug,
Boil the flat part of the lid with the rubber in water for 4-5 minutes immediately before using
Add the salt and vinegar: top with boiling water
Make sure that there is nothing on the rim of the jar or on the rubber of the lid when you place the rubbered side of the lid onto the top of the jar; holding the flat lid secure with one finger, gently screw the other part of the lid onto the jar
Tighten the lids the next day, and store (You may hear popping as the pickles cool and contract the air inside of the jar, pulling the thin lid down into the jar in a concave position; that's a good thing!)
Waiting a few weeks improves the overall product