A brilliant idea for a food exchange!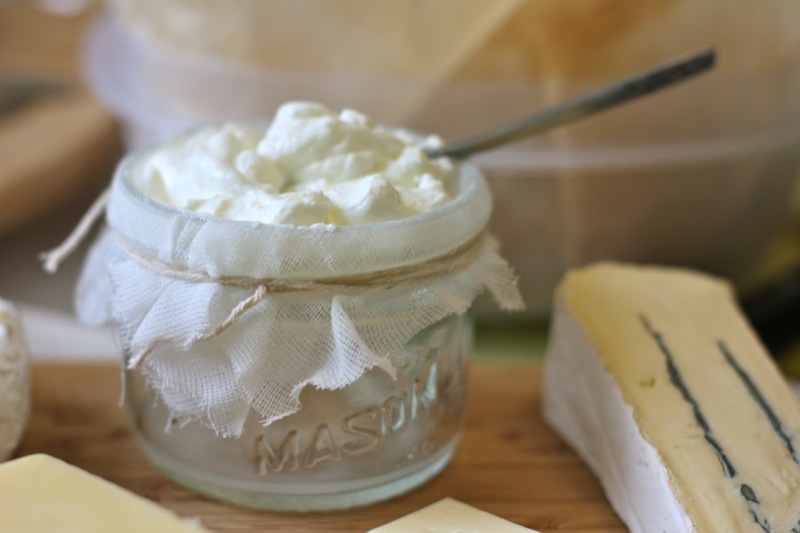 When Deb the Locavore invited me to this via Facebook, I was seriously intrigued having not heard of such before. She asked that each attendee bring 10 preserved items to swap with others as well as something to contribute to a potluck lunch that would highlight your preserves so people could taste what they may be getting. Did I have preserves? Yes, I did! But, I didn't really have ten of one kind that I would be allowed to give away, except the green tomato ketchup. And, I had just developed a deep love for it with my oven roasted fries. On its own, it is OK. The colour is, well, green. But, with my oven fries, deadly delish. I do not lie. Others agree. (speak up, people)
So, though I hate cookie swaps because I slave over mind and get broken stuff in return, this was novel. Preserving is big. It is important. We live in a winter climate and where can you taste what others are making and decide if you want to make it, too? After my beet recipe last year (disastrous, though the food blogger I got the recipe from said otherwise) I was only going to make tried and true. Maybe this would open my world to other family's tried and true preserves.
Deb had some Canadian cheeses on a board with her fancifully potted yogurt cheese. Brilliant presentation that I am heretoforth using. The wares were set on the table.
Deb's co-hostess, Mira, is clearly a little overachiever! She brought four small apple pies, four small boxes of dulce de leche chocolates, four bags of frozen empanadas and two trays of beautiful linzer cookies with almond dough. Yes, of course, every one of them was homemade. And, I will add, delicious. Don't forget there was the buffet lunch. She offered piping hot delectable empanadas that were beautifully seasoned with a rich buttery pastry. I see a cooking class evolving here!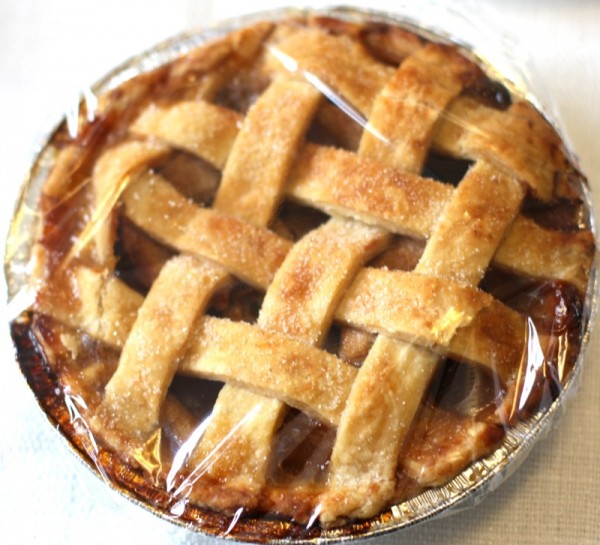 I knew Deb was a good cook because the Gougères (cheese puffs) she made for the last Slow Food Edmonton meeting were delectable. I didn't know she was into charcuterie and has been curing meat in her basement. Her chorizo was excellent as was her hot pepper jelly.
What I truly enjoyed was learning how adventurous Deb is. She read about ajvar on my site, researched it, and without ever tasting any, made her own. It was pretty good. And who cares what it tastes like as long as it is good, and you like it. Hers was definitely tasty. As was her crabapple rosehip jelly made from Allan Suddaby's recipe here. I was truly thrilled to see the food community network sharing through blogging actually put into practice.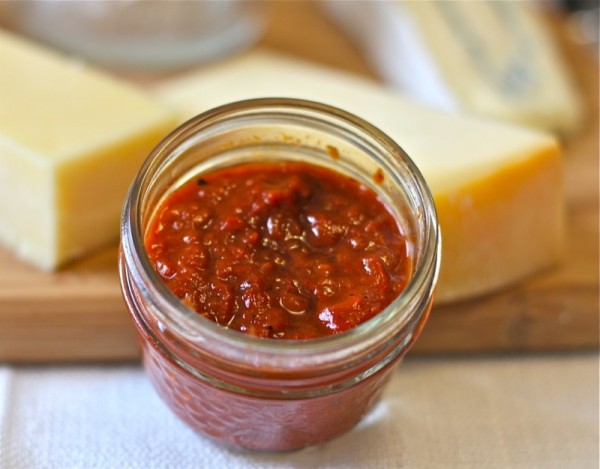 Super Su brought two kind of vegetable soup to share. What a great idea!
My oven roasted fries with my green tomato ketchup. Deb's jellies, above. Super Su didn't contribute soup to the buffet, but instead, the quintessential Winter Prairie Salad: Gold Forest Grains Wheatberry Salad laden with barley and aromatics. YUM!
We were deep into the tasting experience when Karen Lee arrived with Apple Butter Buns! What a brilliant take on cinnamon buns: much less fatty, fragrant and flavourful!
Look who woke up in time for the festivities? Londyn! Such beautiful dimples!
You can see that for my 9 small jars of green tomato ketchup, I did very well. Deb shared a variety of her preserved canned goods and I got her cherished corn relish and her garlic. Vanja loved the pie and it is gone already!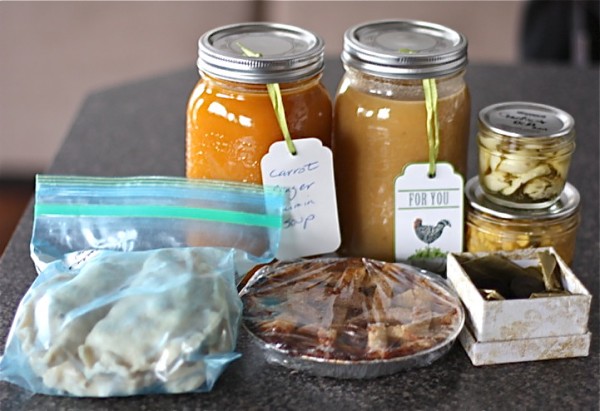 Having been to one, I will no longer let the preserves I have in jars limit my imagination or what I bring to one of these swaps! Deb and Mira are doing these food swaps seasonally this year. If you want to find out when the Spring one is, contact Deb here!