A Local Tasting of Homemade Fresh Cheeses in Edmonton Alberta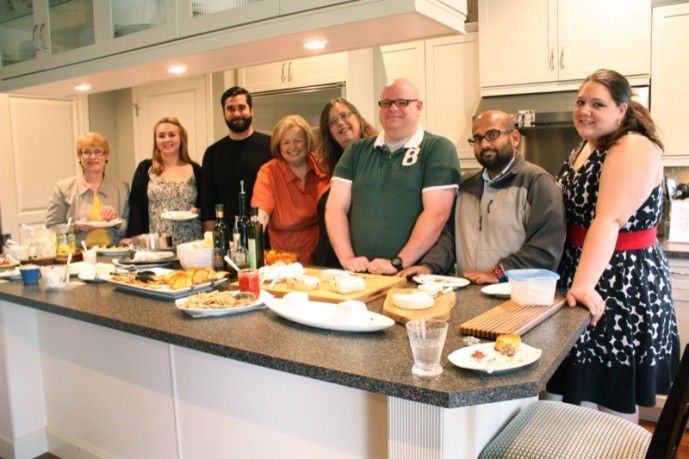 Nancy, Sam and her friend Rocky, moi, Leslie from Smoky Valley Goat Cheese, Ian, Addie and Deb
Camera issues are the reason why I have so few, and such poor quality photos of our cheese tasting Thursday evening. Oh, what a night it was! What an incredible "food lovers" evening. Simple, yet so complex. The experience surpassed my expectations and I am still vibrating from it. I adore fresh cheeses, as I have said, numerous times, and I was the hostess, so I had the following for Tasting: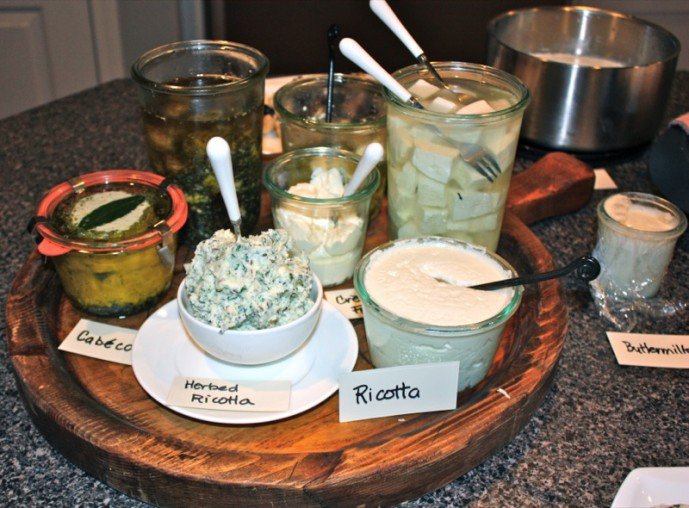 Addie brought chèvre and his ricotta salata. After trying that, I am making it this week. It was spectacular! Really a delicious and unexpectedly lovely creamy cheese.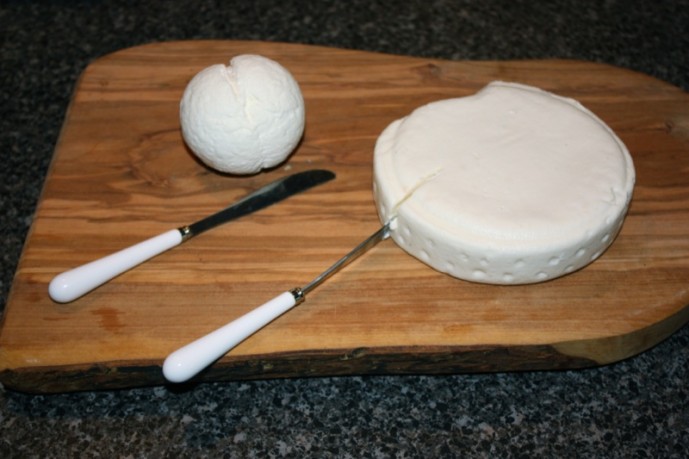 Deb brought chèvre and yogurt cheese; both were molded and so gorgeous! I didn't get a photo of her dish that wasn't over exposed! It was so pretty. I cannot express the pleasure I find in comparing flavours of similar foods. Tastings are at the top of my fun list. I am such a pushover!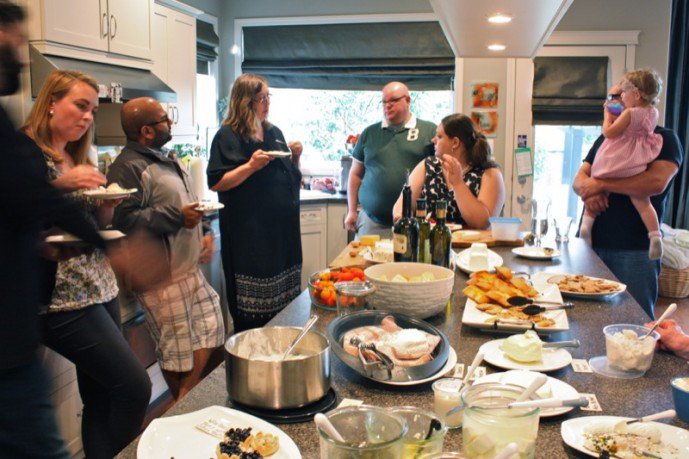 Ian brought chèvre three ways and three other lovely cheeses. I had tried and written about his Caerphilly and his Crazy Acres Red, but the Crecenza was where my curiousity lay, and it was incredible. Not a mozzarella type of cheese, though sliceable, but also spreadable. Even looking at the lousy photo of this beautiful cheese makes me quiver.
Nancy brought a beautiful ricotta and Leslie brought her ricotta that was similar to my "cream cheese" ricotta: the curds were just toooo small for it to be ricotta like, but it was tasty.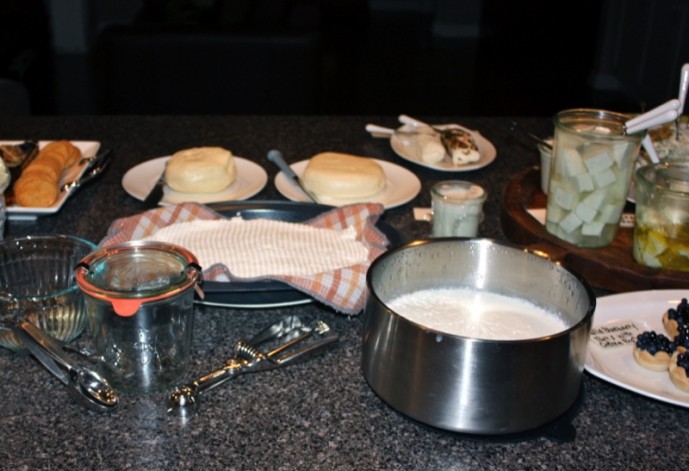 I also did a yogurt cheese making demonstration. Liane was also there with a photographer, so she added to the fun! Ian and Cheesepalooza will be in The Journal September 5th. We are excited about that (and I am excited to see the good photos!)
Please mark your calendars for the Challenge Two tasting, same place, same time, on Friday, September 28 if you are a Cheesepalooza participant or fan. I did send a tweet out for 4 free spots, and got "yeses", but none of the responders followed up and came. Too bad! It was such fun. Maybe in September! I cannot wait. I am having way too much cheesy fun for one person.