Another Canadian Foodie Original Recipe and an ode to David Hursin!

I began teaching at Mary Butterworth School in September of 1992, but was hired January of 1991. It was a new concept school: middle school with a kindergarten metaphor. We were placed in teams of 4 teachers and each of us taught all 26 of our students everything, all day long, just as one does in Early Childhood Education. And, we were teaching one class with 1/3 of the students in grade 7, 1/3 in grade 8, and 1/3 in grade 9. It was the most incredible professional experience of my entire teaching career. When my first three years with these students reached completion, I belonged to the Church of Mary Butterworth, but there was no place left to practice my religion. The philosophy was sound. It worked in my room. It didn't work for our community. In November we had a 20 year reunion for those of us that worked there. What an incredible evening. Filled with love, commitment and the joy of our life's work. There is nothing more humanly binding than passion coupled with hard work. Life was not a bowl full of cherries while we were there, but it was filled with profound realizations and ground breaking understanding about what is best for kids within a learning environment.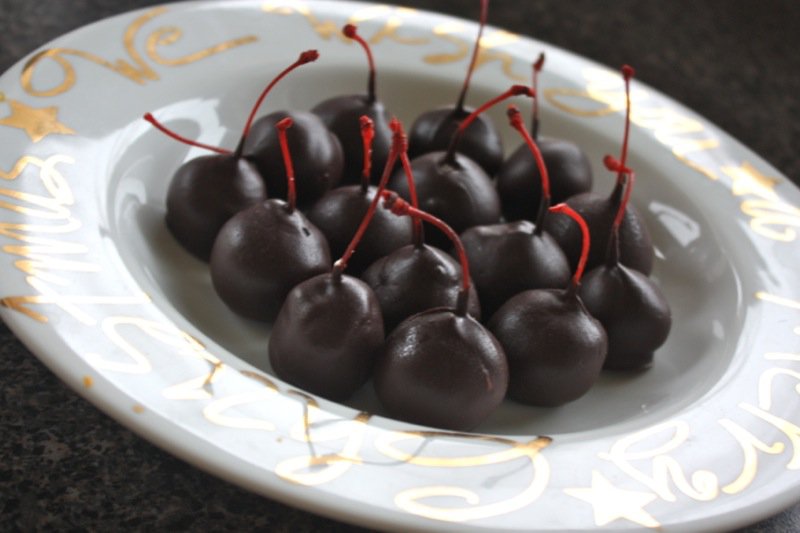 David Hursin was a teacher there. Not on my team. I was on the Green Team. He was on the Red Team. I loved him, and still do. He is one of the happiest people I have ever met. And the funniest. He dressed up like me for Halloween our first year. I was a clothes horse back in the day, and quite the fashionista, one might say. Hard for those who know me know to imagine, I am sure. However, picture this. Early 90's: Michael Jackson hair. Yup. That was me. And David has his neighbour cut and style a wig just like that for part of his "Valerie" Halloween get up. He still makes me laugh.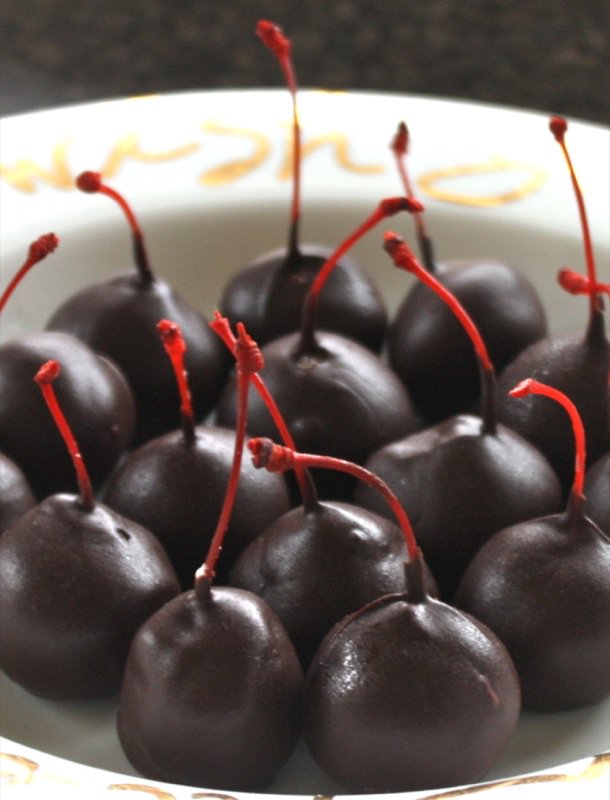 It was a very intense environment working within the mandate that we had outlined for ourselves. A 74 hour work week was the norm. However, positive energy feeds my soul and I thrive under positive stress. And, there was definitely stress within this working environment. Remember Hill Street Blues and "be careful out there"? Every morning, our support staff would supervise while we had a meeting 7:45 to 8:15 daily. Daily. I loved these meetings. We were so on top of things. But, I did mention stress, correct? One day, we arrived at our morning meeting, and our principal was a little late. David had a massive box of nerf bats at the back of the staff room. I have no idea what he had in mind for them, but the nerf bat battle that evolved that morning was one of the most cathartic experiences of my life. We beat each other with them, laughing until we were all crying. There was bits of nerf sponge flying through the air with various hair clips and other accessories. We broke them on each other, and found another one. We jumped on and off and over and under tables. We were pirates, vagabonds, vigilantes! We were teachers warring against the norm! Breaking new ground. Living our dreams and building them in the young we were working so closely with. Nerf batty.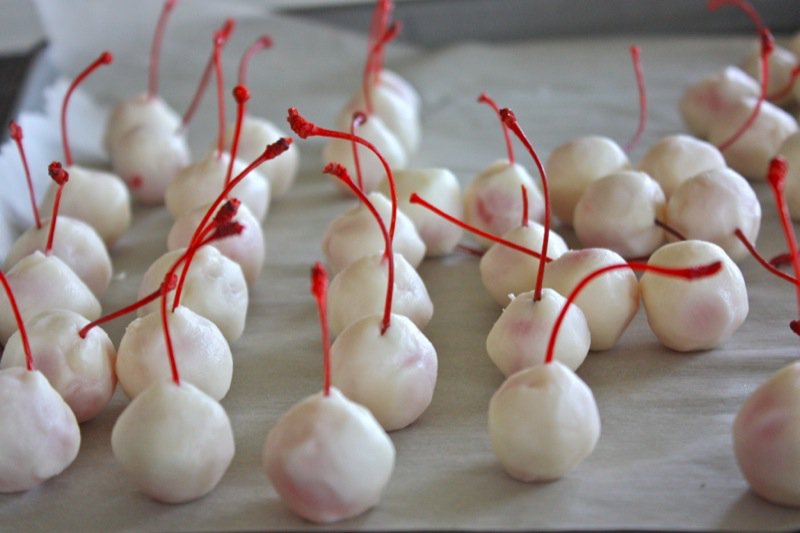 And oh, did we party together! Every Friday after work. Many weekends. Holidays. Lunches. Potlucks. Baseball games, ski trips: you name it, we did it. I was just coming into my own food wise back then: twenty years ago. I was already a good cook and baker, but I was not "in the know" like David was. At our reunion he told me he has been reading my blog for years. I had no idea. The Skulker! He added, "I am a way better foodie than you!" And, I have no doubt. I learned so much from him. Every Christmas he and Jean would bring a big, and I mean huge, basket of chocolate cherries into the staffroom for our enjoyment. She sold gift baskets. They did it all. I was so impressed that I started making chocolate cherries that very first year. I just figured it out. Have you ever tried asking David for a recipe?
They used to freeze the Easter Bunnies their kiddies got for Easter, buy more on sale after Easter, and use them to dip their cherries in. I don't believe he wrapped them in a "fondant" first. I just decided to do that on my own. Everyone's best idea can always be made better by someone else. 🙂 So, there hasn't been a Christmas when I have been dipping cherries, and I have dipped cherries every Christmas since, that I have not thought about David. Though I had not seen him in 17 years. That hug felt really good.
Why is it that we move on from those we care so deeply about? In my profession, it is just "the way". We work together so closely within our school environment to make it the best school in the city, and then people move to other schools seeking more varied learning experiences or promotions. There are several colleagues of mine that I truly love scattered about this city, and who knows where, now – that I have not seen for years. When I retired last December (2011), I didn't want a party. It was not a celebration. I was not leaving with a bang, but a whimper. I was so sick with my asthma. But, maybe this year will be the time. I have felt better this fall, than I have in years. And if I don't have that party, I hope to, in the very least, reconnect. At least that one time more with each person I have worked with that has so deeply touched my life.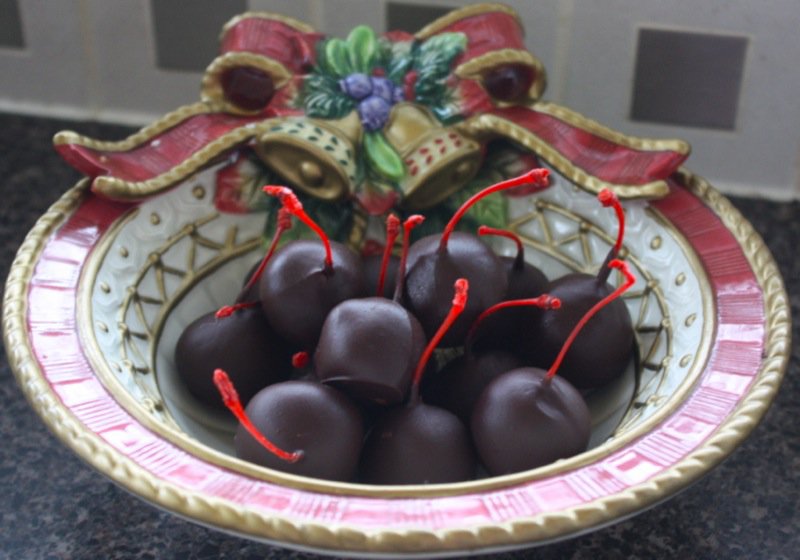 Fortunately, I have remained close friends with a couple. Lucky me. How blessed I am. So, David Hursin. Thank you, sir. For the laughter, and the craziness when craziness made it all seem normal. And for the cherries. These are now our family tradition.
Hand Dipped Chocolate Cherries
Ingredients:
one cup butter
three cups powdered sugar
12 ounces Callebaut dark chocolate, or another excellent couverture
100 top quality whole marichino cherries, stems on (the cherries make all the difference)
Materials
parchment paper
small double boiler for heating chocolate
Instructions:
Mix the butter with the powdered sugar until play-dough consistency; place in sealed container refrigerate
Drain and dry all cherries with paper towel; each must be dry before covering with the butter sugar mixture
Take a small amount of the "fondant" (butter sugar mixture), keeping the rest tightly sealed to avoid drying out, and roll around the cherry, keeping the stem in tact
Place covered cherries on parchment lined cookie sheet; refrigerate when done
Heat chocolate slowly over small double boiler, ensuring that no steam or water get into the melting chocolate; it will seize if water is added and bloom if there is steam introduced to it
Once the chocolate is melted and quite thin (about 37°C), dip cold cherries into it ensuring the entire cherry is enrobed completely (particularly around the stem)
Set on parchment paper to cool: hold for a bit to ensure extra chocolate drips off, and dab once or twice on a dabbing bit of parchment before setting on paper to cool to ensure there will not be a hardened pool of chocolate at the base of the cherry
Covered cherries may need to be placed in the fridge to set completely, then packed in a sealed container and stored until ready to enjoy!
Note: Roll a small ball of the "fondant" mixture in your hand, indent it and place the cherry in the indent, stem up; with the stem up, roll in two hands until entire cherry covered. Refrigerating at this stage is important so the "fondant" doesn't melt into the chocolate when dipped.