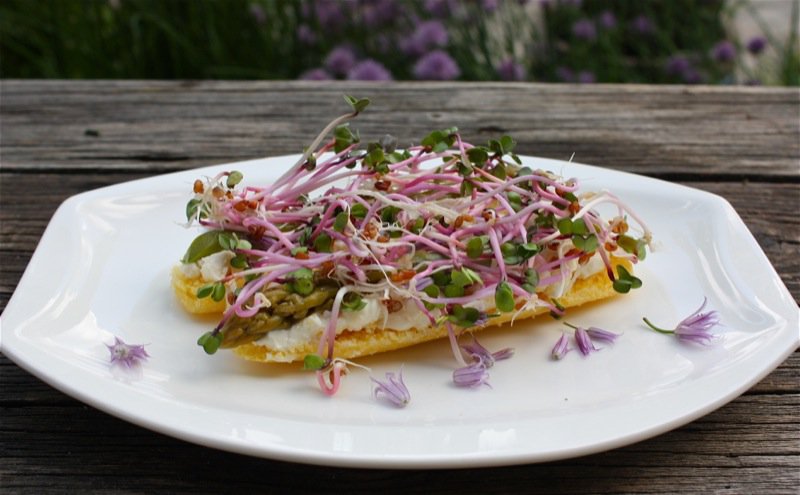 Open faced radish sandwiches are a family favourite, so a "Radish Sprout Tartine": radish sprouts with butter on bread seemed like a natural. With salt, of course. However, I also had cornbread and my luxurious tangy homemade yogurt cheese in fruity olive oil is sensational with the cornbread. Spicy crunchy sprouts on top? You bet. Tucking into the fridge for the yogurt cheese, I found pickled asparagus: the added substance, texture, flavour, and colour would finish off my snack. Gorgeous! And surprisingly delicious. The olive oil, salt, yogurt cheese and sprouts are a "new classic" flavour combination at our house.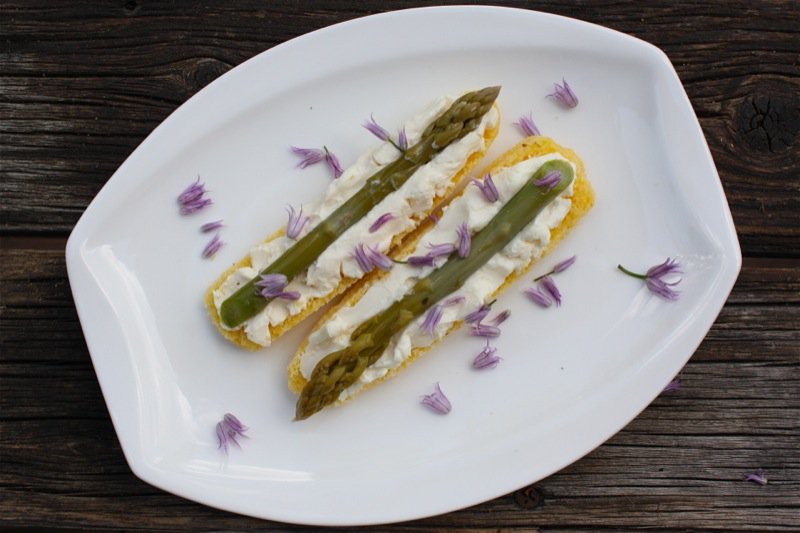 The radish sprouts were delicious by day 3. No double leaves, but tucked into a sandwich or a salad? Perfect. And now? They are gorgeous. Delicious. Nutritious. Economical. They are singing my song as that is my mantra.
I can imagine them on everything. I have a pension for micro-greens, anyway. I had asked for ideas about what I could do with my sprouts, and now I need a little discipline. There is nothing I cannot imagine them topping.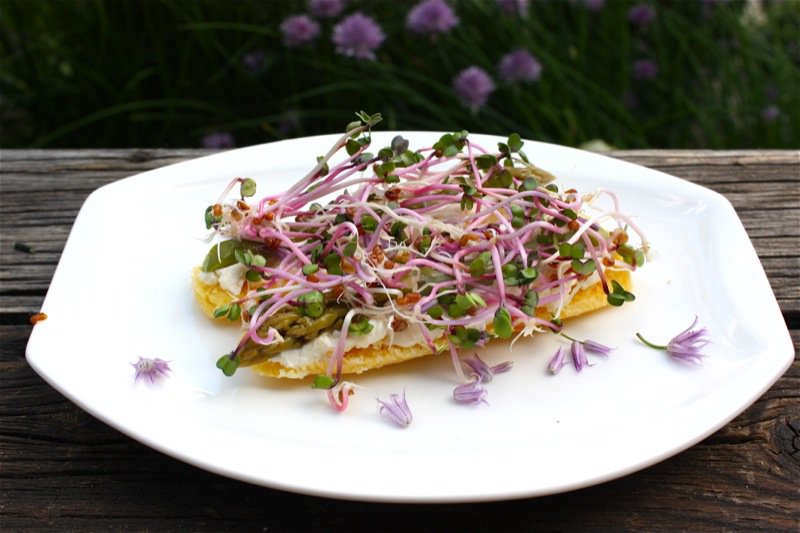 Nothing savory, that is.
I have tucked the sprout power mixture into the fridge in a ziplock bag wrapped in paper towel to add to a quinoa salad, as suggested in the comments of my first post.
The mungbeans are substantial, nutty, crunchy, crisp, juicy and ready to be added to a stir-fry or an Asian inspired salad. I will definitely add twice as many Mung bean seeds to the tray next time as there was plenty of extra space on that tray.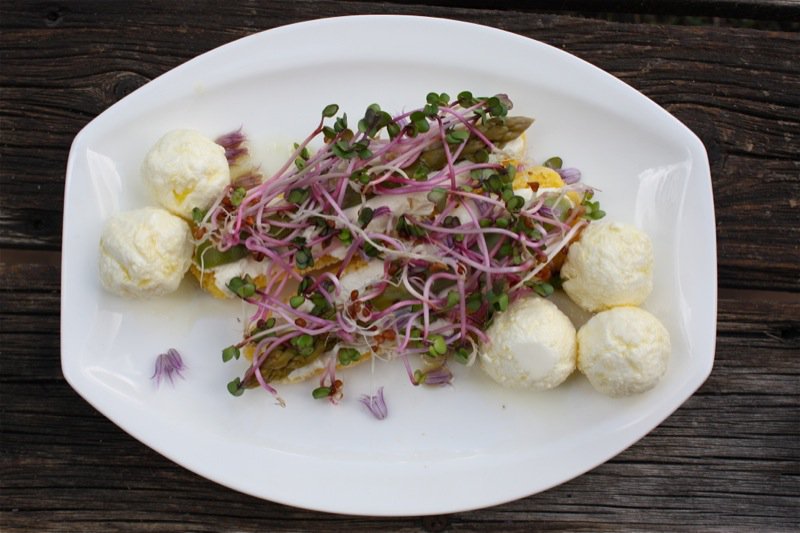 I have the quinoa salad recipe. I hope I get it made s-o-o-n. I will add the rest of the radish sprouts to it, as well. But, what should I do with my mungbeans?

As a few people suggested putting the sprouts in sandwiches, I will be adding those names to the draw with the quinoa salad suggestion. After I get a recipe idea for the mungbeans, I will add that person's name to the draw (so give me your ideas!) and announce the winner on July 30th at the Sprouting Challenge Twitter Party!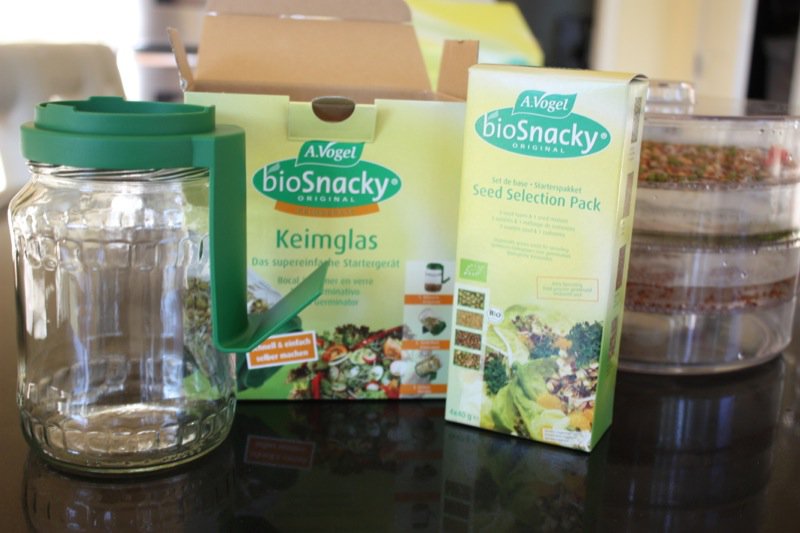 Each idea will get a name in the draw to win a BioSnacky Sprouter jar from me! Don't miss out, and please help out!
I have now made one of the recipe ideas shared and will make two more to be posted before July 30th…. and I really need ideas!
Important Links: